CMLL Review & Results (2/18/2019)
Our Lucha expert Joe Dinan, is back at it with another week of CMLL analysis!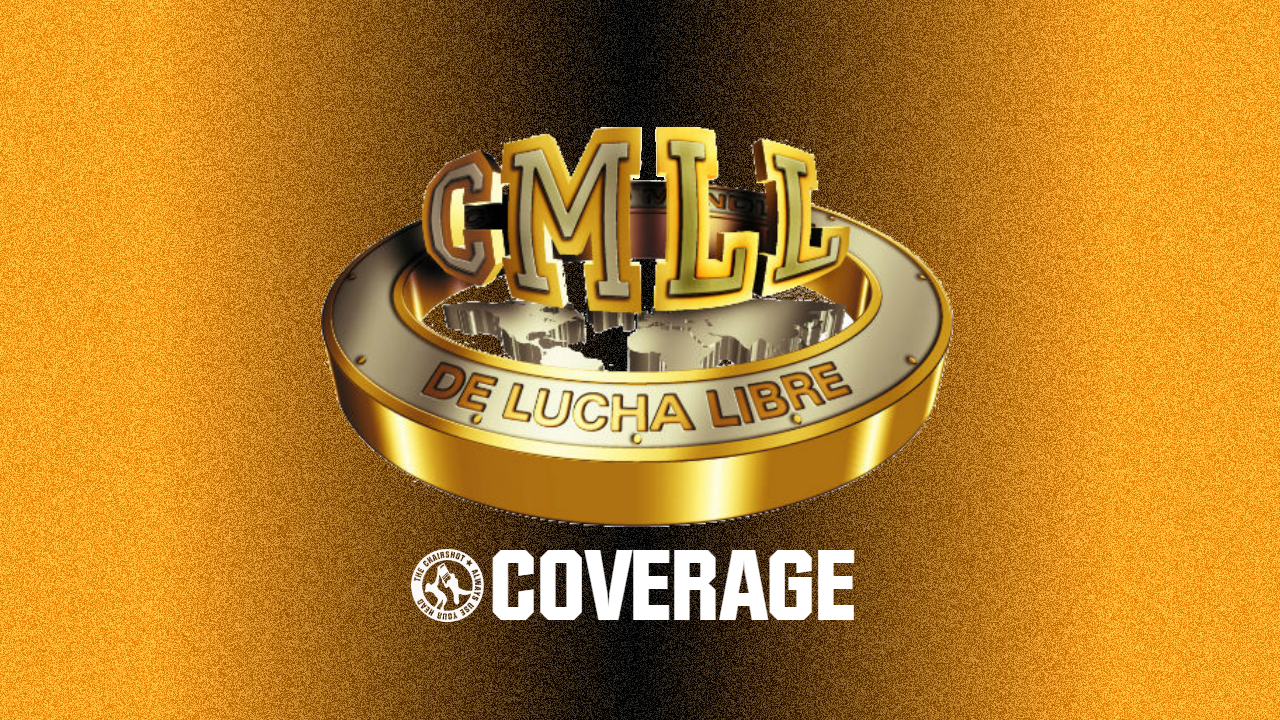 Our Lucha expert Joe Dinan, is back at it with another week of CMLL analysis!
Arena Puebla
Sonic, Rey Samuray, and Hijo De Centella Roja vs Police Man, Espiritu Maligno, and Fuerza Chicana
Fuerza starts out with Sonic and they engage and begin to grapple. In next Police Man and Centella Roja come in and they go back and forth. Samuray comes in and monkey flips Maligno some. Samuray leaps to the ramp on Police Man and Sonic gets Maligno in a small package and Roja gets Chicana in a leg lock. First Fall: Centella Roja submits Fuerza Chicana with a leg lock.
Sonic works fast and out maneuvers Chicana and then does the same to Maligno. Samuray comes in and goes in and goes to the top for a move but falls off and Police Man stomps him on the outside. Afterwards, Sonic gets teamed on followed by Roja. Samuray removes his shirt to get pumped up but still gets teamed on. Maligno holds up Sonic and Chicana hits a code breaker for the fall. Second Fall: Fuerza Chicana pins Sonic with a code breaker.
They start the round teaming on Sonic. They continue to team on them for a few minutes until Sonic, Samuray, and Roja hit drop kicks and then go for dives but the others dodge it. Police Man then hits a face buster on Sonic in the ring for the win. Third Fall: Police Man pins Sonic with a face buster.
Winners: Police Man, Espiritu Maligno, and Fuerza Chicana
Lluvia, Princesa Sugehit, and La Vaquerita vs La Comandante, La Seductora, and La Metalica (Amapola)
Vaquerita comes out wearing glasses. Hopefully she isn't wrestling in them. Seductora starts out with Lluvia and they lock up and do some slow grappling. Lluvia tags in Vaquerita and she comes in and takes out Seductora which brings in Amapola. Amapola takes her out and Sugehit comes in to take on her rival Amapola. She takes her out and Comandante comes in to work over Sugehit. Sugehit uses her speed while Comandante uses her size to take each other on. Sugehit gets Comandante in a roll up for the pin. The other girls get roll ups as well. First Fall: Princesa Sugehit pins Comandante with a roll up.
Vaquerita starts with Seductora but it soon goes to Vaquerita getting teamed on. Sugehit gets teamed on after and then naturally it goes to Lluvia. A plethora of teaming up. Comandante gives Sugehit a stink face and pins her. Well then. Second Fall: Comandante pins Sugehit with a stink face.
Seductora and Sugehit clash but not for long. Seductora takes out Lluvia then Vaquerita gets teamed on. Sugehit moves out of the way and Comandante runs into Seductora. Lluvia and Vaquerita run towards Seductora and Amapola. Lluvia gets caught in a submission and then Amapola hits a face buster on Vaquerita for the win. Third Fall: Amapola pins La Vaquerita with a face buster.
Winners: La Comandante, La Seductora, and Amapola
Fuego, Drone, and Guerrero Maya vs Okumura, El Sagrado, and Kawato San
Maya starts out with Okumura grappling on the ground. Afterwards Kawato and Fuego come in and do the same as the others except it is a more acrobatic display. Drone hits a head scissors on Sagrado and then hits a dive through the middle rope. In the ring Okumura hits a cutter on Maya for the pin. Kawato catches Fuego in a flying arm bar for the fall. First Fall: Kawato submits Fuego with a flying arm bar.
Drone gets teamed on to start this round off. Fuego gets taken out by Kawato with a drop kick. The technicos reverse the rudos into pinning combinations. Drone gets Okumura rolled up, and Fuego pins Kawato with a roll up and Maya gets Sagrado with a pin. Second Fall: Maya pins Sagrado with a roll up.
Maya and Okumura start this round striking each other. Maya goes wild, arm dragging Kawato to the outside and then he hit a bunch of back breakers on Sagrado. Fuego comes in and dodges a double team attack and then arm drags Sagrado to the outside. Drone hits a sliding dive under the ropes on Sagrado. Maya hits a power slam on Kawato but Okumura breaks the pin up. He hits a cross roads but Fuego breaks the pin up. Fuego hits a springboard splash and Sagrado stops the pin. Drone comes in and kicks Sagrado to the corner and hits knees to the corner on him. Fuego and Guerrero Maya hit dives through the middle rope on Kawato and Okumura. Drone slams Sagrado in the ring and goes for a moonsault. Sagrado gets his feet up and tries to lift Drone for a power bomb but he fell backwards and almost out of the ring. Luckily he didn't kill drone. For the win. Third Fall: Sagrado pins Drone with a power bomb.
Winners: Okumura, El Sagrado, and Kawato San
Atlantis, Vangellys, and Atlantis Jr vs Villano IV, Ultimo Guerrero, and Hijo del Villano III
Atlantis squares off with Villano IV but instead Jr and Hijo Villano come in and do some impressive wrestling. After their display Atlantis comes in with Villano IV. Atlantis gets whipped into Villano's corner and Guerrero attacks Vangellys and Jr. Vangellys got drop kicked off the apron by Ultimo. Hijo Villano drop kicks Atlantis Jr when he is hanging on the turnbuckle and he pins him. Ultimo then submits Vangellys with a leg lock. First Fall: Ultimo Guerrero submits Vangellys with a leg stretch.
Vangellys gets teamed on to start. Vangellys tries to fight back but he had no success until Atlantis and his son entered and took on Villano IV and Hijo. Atlantis gets Villano IV in an abdominal stretch and Atlantis Jr gets Hijo Villano in a torture rack. Second Fall: Atlantis Jr submits Hijo Villano III with a torture rack.
Vangellys and Ultimo strikes each other to begin the final round. Hijo Villano and Atlantis Jr come in next and Atlantis Jr whips Hijo to the corner and he does the Shawn Michaels flip ip but falls out of the ring. Not sure if that was supposed to happen. Villano IV comes in to cover for it. Atlantis then comes in and Hijo returns to the ring and wants to fight Atlantis Sr. Atlantis pushes Hijo into Villano IV and hits an arm drag. Villano IV tries to run into Atlantis but he dodges and hits Hijo. Jr then tosses Hijo to the outside and hits a dive through the middle rope. Atlantis Jr looks very impressive. Inside the ring, Ultimo Guerrero punts Vangellys in the groin for the DQ. Third Fall: Vangellys wins the fall by DQ.
Winners: Atlantis, Vangellys, and Atlantis Jr
Rush vs Cuatrero
Rush attacks Cuatrero during the introductions to get the advantage on Cuatrero. Rush then works him over on the outside. Cuatrero finally reverses Rush after taking a beating and hits a power bomb for the fall. First Fall: Cuatrero pins Rush with a power bomb.
Rush whips Cuatrero with the camera wires on the outside. I feel like all that does is remind fans of the LA Park feud. Rush plays with his mask on the turnbuckle and then stomps him in the corner. Rush hits the corner drop kick on Cuatrero for the fall. Second Fall: Rush pins Cuatrero with the corner drop kick.
Rush beats on Cuatrero on the ramp. Back in the ring Rush feigns going for the drop kick again, but lightly kicks Cuatrero and does his Los Ingobernables, fist to the sky pose. Tranquilo. Cuatrero finally turns the odds and gets Rush to the outside and hits a dive through the middle rope. He hits another then continues to work on Rush on the outside. Back in the ring Cuatrero works on Rush. They trade corner attacks and Rush ends up on top in the exchange. Rush argues with the ref and Cuatrero goes for a school boy that Rush rolls out of but Cuatrero hits a single leg code breaker. Rush gets Cuatrero to the top and hits a superplex for a two count. Rush misses a middle rope senton splash and Cuatrero hits a moonsault for a two count. A very slow two count. Rush gets Cuatrero down in the corner and goes for his drop kick but Cuatrero runs up and hits a spear, then a power bomb. The ref is about to count three but Rush grabs the refs hand before then. He then finally hits the corner drop kick on Cuatrero but he postures afterwards presumably protecting his finisher because Cuatrero kicks out. Rush gets him in a jay driller or Rush driver and drops Cuatrero right on his head for the win. Cuatrero stays down for a bit but then walks off to the back through the crowd. I presume he didn't like being dropped on his head. Third Fall: Rush pins Cuatrero with a Rush driver.
Winner: Rush
Arena Mexico Tuesday
Fantasy and Shockercito vs Pequeno Olimpico and Pequeno Nitro
Fantasy and Olimpico grapple to start the match. Shockercito or Pequeno Shocker as they're calling him now gets in with Nitro and they work a faster pace. Shockercito is really small. I wouldn't be surprised if Chamuel of the midget division is as tall as him. Shocker gets him to the outside then poses. Olimpico then kicks him in the head and works him over. Shocker gets taken out and Fantasy gets teamed on. Olimpico gets Shocker in a camel clutch for the fall. First Fall: Olimpico submits Shocker with a camel clutch. 
Shocker and Fantasy essentially get worked over for most of this round. Just constant double teaming. Shocker finally hits a cross body to make a comeback. Fantasy hits a middle rope spanish fly on Olimipico for the pin. Shockercito submits Nitro with a straight arm bar. Second Fall: Shockercito submits Nitro with a straight arm bar.
Fantasy uses quickness to out move Nitro to start. Shocker then does this to Olimpico. Fantasy hits a few drop kicks on Olimpico followed by a top rope arm drag by Shocker. Shocker then  gets Olimpico in a torture rack for a submission. Fantasy gets Nitro in a body stretch for the win. Third Fall: Fantasy submits Nitro with a body stretch.
Winners: Fantasy and Shockercito
Electrico, Star Jr, and Astral vs Disturbio, Espanto Jr, and Difunto
Disturbio starts with Astral and they roll on the ground and go back and forth. Espanto comes in next with Star Jr and they posture a bit. Difunto and Electrico come in working a super fast pace. Difunto hits a swanton bomb on Electrico for a pin. Disturbio hits knees the corner on Astral for the fall. First Fall: Disturbio pins Astral with knees to the corner.
Astral gets teamed on to start the round. Espanto pulls at his mask. Astral makes a come back hitting a hurricanrana on Espanto and then Star Jr hits a drop kick to the corner on Disturbio for the fall. Second Fall: Disturbio gets pinned by a corner drop kick by Star Jr. 
Disturbio and Electrico go back and forth. Disturbio bites his nipple in the corner. Don't let Jim Cornette see that. Electrico eventually head scissors him to the outside. Star and Espanto are in next. Star gets him to the outside then feigns a dive. Difunto is in next with Astral and he works over everyone. Star tricks Disturbio to dive on the ramp and then he hits an arm drag. Electrico hits an elbow drop on Espanto for the win. Third Fall: Electrico pins Espanto with an elbow drop.
Winners: Electrico, Star Jr, and Astral
Marcela, Kaho Kobayashi, and La Jarochita vs Amapola, Dalys, and La Metalica (Tiffany)
Dalys starts with Kobayashi and they go back and forth grappling. Amapola works over Jarochita next. Marcela comes in to take on Amapola. Marcela hits a back breaker and then a knee drop on Amapola bringing in Tiffany. She works with Tiffany until Tiffany  hits a spine buster. Marcela avoids a double team attack and Tiffany falls to the outside. Dalys gets thrown to the outside and Jarochita hits a dive through the middle rope. Kaho gets a roll up on Tiffany and Marcela hits a michinoku driver on Amapola for the pin. First Fall: Marcela pins Amapola with a michinoku driver.
Dalys works over Jarochita to start, then Marcela gets teamed on. Kaho Kobayashi gets drop kicked to the ramp. Jarochita whips Dalys into the barricade. Marcela and her team then team up on the rudos. Marcela hits a back breaker on Amapola. Then they go to hit dives but get pulled out of the ring. Dalys goes to power bomb Jarochita but she squirms out of it and Dalys removes her mask. Second Fall: Jarochita wins via mask removal, DQ.
Winners: Marcela, Kaho Kobayashi, and La Jarochita
(Match Relampago) Flyer vs Polvora
Polvora takes him down to start the match. They go back and forth and Flyer slides to the outside and Polvora pushes him into the barricade. Polvora brings him in the ring and works on taking his mask off. Flyer gets him to the outside and hits an asai moonsault. In the ring Flyer hits a sunset flip but Polvora rolls into it for a drop kick. Flyer ducks an attack then hits a super kick. Polvora hits a drop kick to the inner thigh on Flyer in the corner. Polvora goes to the top but Flyer kicks him and goes up and hits a Spanish fly for the win. Flyer pins Polvora with a Spanish Fly.
Winner: Flyer
Blue Panther, Stuka, and Esfinge vs Cavernario, Luciferno, and El Felino
Esfinge starts with Cavernario and they move fast going back and forth trading moves. They tie up again and do a test of strength. Luciferno comes in next with Blue Panther and they start grappling on the ground. Felino comes in next with Stuka and they work fast with Stuka hitting a hurricanrana on him to the outside. Luciferno then comes in but Stuka hits a back breaker. Cavernario comes in but Stuka rolls into a pinning combination for the fall. First Fall: Stuka pins Cavernario with a pinning combination.
Esfinge starts with Felino but the midget Zakarias with Felino distracts Esfinge and hits Esfinge. Esfinge ends up super kicking him. Panther comes in with Luciferno and Panther makes him fall outside the ring. Cavernario attacks him from behind and gets Panther on the top rope. Panther pulls him by his hair and hair drags him to the outside. Back in the ring Felino head butts Stuka and Cavernario hits a snap suplex. Felino nabs the pin. Luciferno hits a pop up power bomb on Esfinge for the fall. Second Fall: Luciferno pins Esfinge with a pop up power bomb.
Cavernario works over Stuka to start this round, trying to untie his mask. Esfinge makes a come back hitting a hurricanrana on Cavernario to the outside, then hit a middle rope dive . Felino falls to the outside and then Stuka hit a dive through the middle rope. Panther is left in the ring and he tries to get pinning combinations on Luciferno but he blocks it. Felino comes and attacks him from behind hitting a clothesline and Esfinge comes in to take him on hitting a springboard drop kick, then getting him in a cloverleaf submission. Cavernario comes in and hits a back breaker and goes for the slingshot splash but Esfinge gets the feet up. They team up to get Cavernario in a move but he rolls through and pins Esfinge when Panther and Stuka turn their backs. Cavernario then drop kicks Stuka to the outside and hits a twisting dive through the middle rope and in the ring Luciferno hits a Styles Clash on Panther for the win. Third Fall: Luciferno pins Blue Panther with a Styles Clash.
Winners: Cavernario, Luciferno, and El Felino
Atlantis, Volador Jr, and Diamante Azul vs Sanson, Cuatrero, and Forastero
Match starts with brawling. Azul and Volador get taken out and Atlantis gets teamed on. Volador gets kicked to the outside when he tries to make the save. Sanson hits Volador with a back breaker for the pin. Cuatrero launches Forastero into Diamante for the pin. First Fall: Forastero pins Diamante Azul by being launched into him.
Azul gets beat up on the outside to start this round. They go back in the ring to beat on Volador. Cuatrero holds up Atlantis and Forastero and Sanson hit double axe handles on Atlantis. They continue to beat on Atlantis. Azul comes from the ramp and hits a clothesline over the top rope to change the momentum. Volador pins Forastero off the clothesline. Azul rolls Cuatrero into a pin for Volador. Second Fall: Volador pins Cuatrero with a pinning combination.
Cuatrero and Azul go back and forth to start the round. Azul dodges a double team attack from Sanson and hits a flying elbow strike on Sanson. Azul hits a big hip toss on Forastero. Volador clears house hitting a hurricanrana on Cuatrero then posing in the ring. Volador hits a dive over the top to the outside and Azul hits a german suplex on Sanson for the win. Sanson sells his shoulder afterwards. They bring out a stretcher for him. I don't know if it's a work it didn't look that bad but you could never know with moves around the neck area. Third Fall: Diamante Azul pins Sanson with a german suplex.
Winners: Atlantis, Volador Jr, and Diamante Azul
Arena Mexico Friday
Stigma and Pegasso vs Raziel and Cancerbero
Pegasso and Raziel start out grappling and fighting for position. Stigma comes in with Cancerbero and they lock up. Cancerbero tries to use his strength to his advantage. Pegasso and Raziel join them in the ring and Pegasso and Stigma hit hurricanranas for a two count. Pegasso gets launched into Cancerbero for a hurricanrana. Raziel catches him in a body stretch submission, however. Cancerbero then hits Stigma with a flapjack and gets Stigma in a stretch as well. First Fall: Cancerbero submits Stigma with a stretch.
Stigma gets double teamed to start this round out. After a few minutes of being beat on Stigma makes a come back and hits a hurricanrana for the pin on Raziel. Pegasso also hit one on Cancerbero and pinned him. Uneventful round. Second Fall: Pegasso pins Cancerbero with a hurricanrna
Pegasso starts this round off hot taking out Cancerbero and Raziel, then posing. Stigma gets in there with Cancerbero when the dust settles and Bero works him over for a little. Stigma then launches Pegasso and he hits a double arm drag on Raziel and Cancerbero. Then then work on Raziel. Pegasso slams Raziel and then hits a 450. The ref doesn't pin and Cancerbero kicks Stigma to the outside. Pegasso goes for a corner attack but Cancerbero catches him and drops him. Raziel then launches Stigma in the air by his feet and Cancerbero hits a bulldog. Raziel then gets him in a surfboard stretch and Cancerbero hit a neck breaker during the move. Raziel pinned him. Cancerbero then held up Pegasso in a stretch submission and Raziel leg dropped him off the top rope for the win. Third Fall: Cancerbero pins Pegasso after a leg drop from Raziel.
Winners: Raziel and Cancerbero
Blue Panther Jr, Guerrero Maya, and Black Panther vs Virus, Okumura, and Tiger
Black Panther and Virus start out the match and they tie up and eventually go to the ground and grapple. Blue Panther and Tiger come in and they go to the ground as well and do some grappling and submission wrestling. Maya and Okumura come in and bypass the grappling for some moves. Maya arm drags Okumura out of the ring and Virus comes in and knocks Maya outside. Black Panther then hits a cross body on Virus which he kicks out of. Black Panther gets Virus to the outside and Tiger comes in and hits a DDT on him. Tiger then gets Blue Panther in a pinning combination for the pin. Okumura hits a slingblade on Maya then hits a cross roads for the fall. First Fall: Okumura pins Maya with a cross roads.
Black Panther gets worked over to start the round by Tiger but Blue Panther quickly makes his way in. Blue Panther gets worked over and taken out as well. Then they go to work over Maya. Tiger goes for his mask but then he hits a drop kick while he's draped in the tree of woe. Blue Panther helps make a come back hitting a sunset flip on Tiger. Maya then hits a shoulder breaker on Virus for the pin. Second Fall: Guerrero Maya pins Virus with a shoulder breaker. 
Okumura and Blue Panther exchange strikes in the corner to begin this round. Blue Panther wins that battle which brings Tiger in and then they exchange strikes to the chest. Black Panther comes in with Tiger and gets him to the outside. Black Panther feigns a dive and Tiger moves away from it but Blue Panther hits him with a dive off the ramp. Maya then hit a head butt on Virus for a two count. Both Panthers get pinning combinations that get kicked out of. Virus hit a shotgun drop kick on Maya which should have been a 3 but the ref stopped counting. Tiger, Virus, and Okumura get pinning combinations all for a two count. After that cleared, Blue Panther hits a power bomb slam on Okumura and Tiger. They kick out. Maya then hits back breakers on Okumura and Tiger, then hits a dive through the middle rope on Virus. In the ring Black and Blue Panther get Okumura and Tiger in the same stretch submission for the win. Third Fall: Black and Blue Panther submits Tiger and Okumura with a stretch submission.
Winners: Blue Panther Jr, Guerrero Maya, and Black Panther
Titan, Triton, and Esfinge vs Vangellys, Templario, and Polvora
Polvora starts out with Esfinge and they grapple on the ground. Templario comes in next with Titan and they work quick doing some acrobatic things for a little until Triton and Vangellys enter. Triton kicks Vangellys and Titan hits a springboard splash. Polvora enters and Vangellys goes to the outside. Polvora whips Titan but Titan hits a dive through the middle rope on Vangellys. Back in the ring Esfinge gets Polvora in the ropes and Triton hits a guillotine leg drop for the pin and then Templario gets hit with a springboard splash by Esfinge. First Fall: Esfinge pins Templario with a springboard splash.
Round starts with Triton and Polvora going back and forth. Titan and Templario come in to do some acrobatic spots. Titan hits a spinning head scissors on Templario and Vangellys spears Titan afterwards. Triton then comes in to take on Vangellys but he gets caught with a northern lights suplex for the pin. Templario then hit a superplex on Esfinge and Titan got hit with a top rope face buster by Polvora off the top. Second Fall: Polvora pins Titan with a top rope face buster.
Triton gets teamed up on to start the round, then Vangellys takes Titan out with a shotgun drop kick. Esfinge then gets teamed up on. Titan and pals make a come back and it looks like Titan clearly punts Polvora in the groin in the corner but I guess it must have been inner thigh. Esfinge gets pulled to the outside but in response Titan and Triton hit dives over the top rope on Vangellys and Polvora. In the ring Esfinge gets Templario in a submission hold but Templario gets to the ropes. He gets up and hits a Gord buster but Titan comes in and breaks up the pin fall. Titan does a matrix spot and kicks Templario for a pin but Polvora breaks it up. Now the ref is trying his best to get control back. To the refs credit he's probably the best official in CMLL by a country mile. Polvora hits a drop kick on Titan and then Triton breaks up the count. Triton slams Povlora and goes to the top and hits a frog splash for a pin that Vangellys breaks up. Vangellys hits a spinning wheel kick on Triton which Esfinge breaks up. Now Esfinge and Polvora are striking each other back and forth. Esfinge hits a shot gun drop kick on him then hits a dive over the top rope. Triton hits an arm drag on Templario then jumps up on the ropes and hits an asai moonsault. In the ring Titan gets Vangellys in a neck bridge pinning combination for the win. What a match. Third Fall: Titan pins Vangellys with a neck bridge pinning combination.
Winners: Titan, Triton, and Esfinge
Angel de Oro, Stuka, and Soberano vs Mephisto, Ephesto, and La Bestia del Ring
Stuka and Mephisto start the match off striking each other. Ephesto comes in soon to replace Mephisto and Soberano comes in with a cross body and hurricanrana on Ephesto. Bestia then kicks Soberano and in bounces Angel de Oro. They square off. Angel gets Bestia to the outside and then hits a dive through the middle rope. Everybody else comes in the ring however, and Stuka hits a swinging neck breaker on Mephisto for a pin and Soberano hits a tornado dive on Ephesto for the fall. First Fall: Soberano pins Ephesto with a tornado dive. 
Bestia doesn't want to engage Oro in this round so Oro poses and tags in Soberano who gets in with Ephesto. Soberano hits an arm drag on the ramp on Ephesto and re-enters the ring and poses. Crowd is super hot tonight and the workers are working their ass off this whole show. Stuka comes in with Mephisto and they do some acrobatic spots until Stuka hits a hurricanrana on him to the outside. He then follows him out there and hits back breakers on all three of them and then gets back in the ring and poses. Oro wants Bestia to come in but Bestia doesn't want to. Oro ends up getting teamed on by the Sons of Hell. Oro fights back and kicks one away and hits a hurricanrana on Ephesto then a head scissors on Mephisto then drop kicking Bestia to the outside. Stuka hits a middle rope dive and then Soberano hits a back flip over the top. Inside the ring Bestia and Oro fight which ends with Bestia kicking Oro in the groin. The ref tries to get him to stop but Bestia chops him. Second Fall: Angel de Oro wins via DQ.
Winners: Angel de Oro, Stuka, and Soberano
Caristico, Mistico, and Valiente vs Ultimo Guerrero, Euforia, and Gran Guerrero
Mistico starts the match out with Ultimo Guerrero and they stall for a little but do some ground grappling. Mistico knocks Guerrero to the outside then feigns a dive and hits a pose. Caristico makes his way in to take on Euforia to a chorus of cheers. They trade a few acrobatic spots and Gran Guerrero and Valiente make their way in. Valiente chases him to the outside but he gets jumped by Euforia and taken out. Mistico gets tripped on the apron and drop kicked off. In the ring Caristico gets teamed up on. Euforia gets Caristico in a crucifix position and Gran and Ultimo bulldog him down for a face buster, then Gran power bombs him. Mistico and Valiente get in the ring and all three are put into submissions by Los Guerrero's for the fall. First Fall: Los Guerrero's submit all three with a combined submission effort.
Valiente gets pressed slammed off the top rope to begin the round by Gran and Euforia. The Los Guerrero's triple team spot is done on Mistico and Caristico on the outside. Euforia stands on Valiente's back for a triple submission but Caristico comes off the top for a hurricanrana. Valiente then reverses them and Caristico launches Mistico in the ring for a hurricanrana. Then Mistico and Caristico hit stereo dives to the outside on Euforia and Gran Guerrero while in the ring Valiente submits Ultimo with a leg lock. Second Fall: Valiente submits Ultimo Guerrero with a leg stretch.
Valiente starts out hot in this round taking everyone out then posing. Mistico and Gran Guerrero pose to the crowd and both get booed. They like Caristico more. Gran goes to pull Mistico's mask off and the crowd starts to cheer. Mistico runs off Gran's chest and then hits a hurricanrana. He then hits a head scissors on Ultimo and Euforia. Ultimo launches him out of the ring but on the way down he hits a hurricanrana on Euforia on the outside of the ring. Caristico is in with Ultimo Guerrero now and he runs circles around him and takes him out with a hurricanrana .Gran launches Caristico into Euforia and he hits a hurricanrana. Caristico then gets a head scissors on Gran and then feigns a dive a hits a pose. Crowd goes crazy. Mistico comes back in and gets whipped onto the ramp. Euforia runs at Caristico in the corner and Caristico moves and he falls out of the ring. Valiente leaps up on the rope and does a moonsault to the outside on Gran. Caristico does a dive over the turnbuckle onto Euforia and then Mistico does a dive of his own. Crazy stuff going on here. I can barely keep up. Back in the ring Euforia hits a kind of face buster on Caristico bringing in Valiente who goes for a leg lock but Gran breaks it up and chokeslams him. Mistico comes back in to hit a hurricanrana pin but Gran kicks out. Caristico then hits a hurricanrana on Ultimo to the outside and then Valiente hits a brutal middle rope dive on him to the outside that made them crash into the barricade. In the ring Mistico and Caristico both do the head scissors into a Fujiwara arm bar on Gran and Euforia for the win. Tremendous match. Wow. Third Fall: Mistico and Caristico submit Gran Guerrero and Euforia with a Fujiwara arm bar.
Winners: Caristico, Mistico, and Valiente
(Champion of the Universe) El Terrible vs Niebla Roja
They start the match out tying up fighting for the first take down. Finally they get to the ground and Roja does some acrobatic spots to him. They get up and trade strikes. Roja runs at Terrible and Terrible slaps him. Roja back drops Terrible to the outside and then hits a crushing dive through the middle rope that sends Terrible into the crowd. They get back in the ring and Roja gets a couple of two count. Roja goes to run and Bestia distracts him which allows Terrible to grab Roja for a german suplex for the first fall. First Fall: El Terrible pins Niebla Roja with a german suplex.
Terrible beat Roja up a bit in between rounds and continues to work on Roja on the outside to start the second round. Terrible slams the barricade on Roja's head. Back in the ring Roja catches some momentum and knocks Terrible to the outside and then hits a dive over the top rope laying out Terrible. Roja poses to the crowd for their admiration. Roja whips Terrible over the barricade and then leaps over the barricade for an attack. Crowd is very much behind Niebla Roja as you might expect. Back in the ring Roja hits a double underhook face buster which Terrible kicks out of. They trade strikes in the corner multiple times. Roja finally dodges one and throws Terrible in the air and kicks him in the face. Terrible kicks out. Arena is going crazy. Terrible dodges an attack and then hits a shotgun drop kick, sending Roja flying. Terrible sets him up in the corner and hits multiple strikes to the body and face on Roja. Terrible hits a Styles Clash on Roja but Roja kicks out. Both men lay their gassed out. Terrible goes to the top and Roja hits a arm drag, or some half way Spanish Fly for a two count. Roja hits a springboard splash and then goes for a lionsault but Terrible gets the legs up and goes for the pin. A very close two count. Terrible slams Roja and goes to the top again, and again Roja knocks him down. Roja goes for a hurricanrana but Terrible blocks him and goes for a power bomb but mid air Roja reverses to a hurricanrana for a two count. Roja goes to the top rope but Terrible gets up and crotches him. They fight a bit on the top rope and Roja gets the underhooks for his face buster but Terrible kicks out yet again. Roja sets him up in the corner and gives him a receipt for those strikes earlier. Roja again tries to go for a hurricanrana but this time Terrible hits a power bomb off the top. Roja kicks out however. Terrible runs at Roja in the corner but Roja moves and strikes Terrible. Roja gets an handle to the chest then rolls into his rocking boat stretch. Bestia distracts the ref which brings Oro in to confront him but the ref goes over to him and Bestia strikes Roja which allows Terrible to hit a power bomb then Styles Clash for the win. Second Fall: El Terrible pins Niebla Roja with a Styles Clash.
Oro is trying to chase down Bestia as the ring girls bring Terrible his Champion of the Universe belt. Oro gets the mic and he's heated. He's walking up the ramp to confront him. Now Roja has the mic. The mic is very poorly connected to the TV audio, as it's echoing. But I did make out hair vs hair that Niebla Roja challenged Terrible too. I wonder if at their big March show they do a tag team Hair vs Hair involving Terrible and Bestia facing Oro and Roja. They set the seeds a little bit in the earlier match involving Roja and Oro for it to be a tag team.
Winner: El Terrible
Mitchell's NJPW WTL X Super Jr. Tag Results & Report! (11/30/22)
World Tag League, Round 4!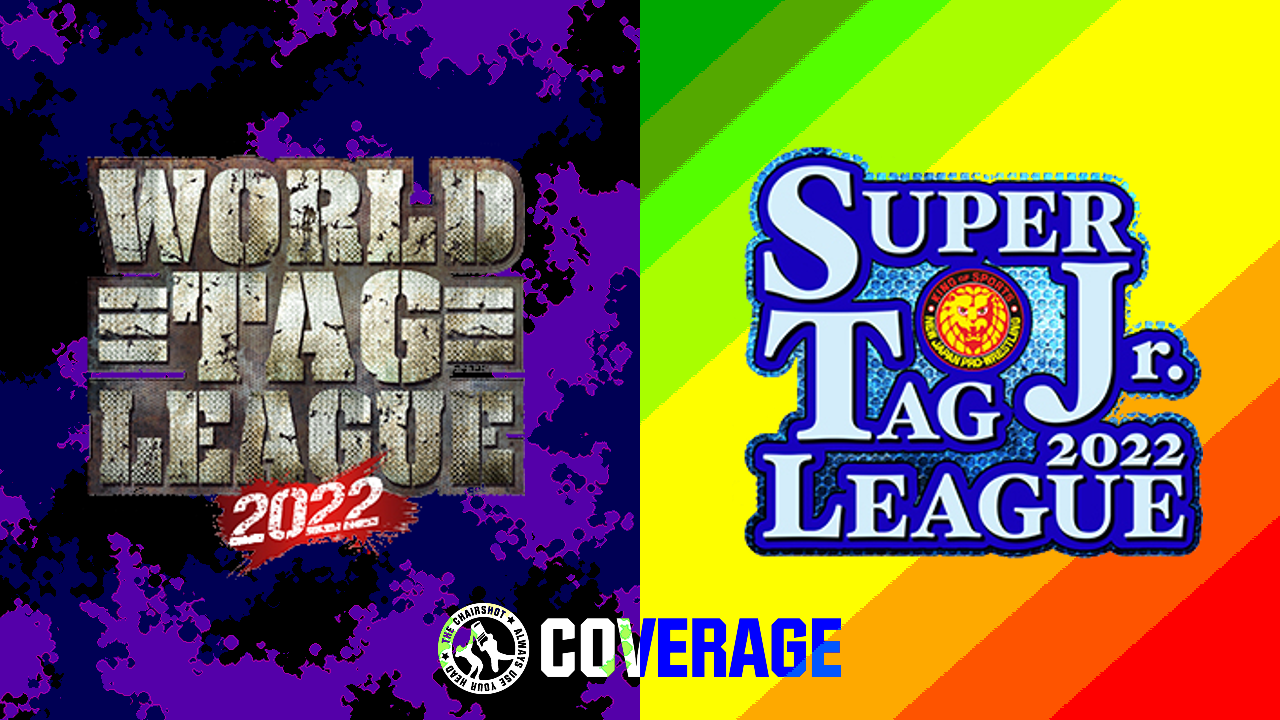 Will the United Empire continue to conquer?
World Tag League finally goes again, and round four might be bad luck for the top of the block! Will Aussie Open continue to lead as an undefeated duo?
OFFICIAL RESULTS
Tomoaki Honma & Ryohei Oiwa VS Yuto Nakashima & Oska Leube; Nakashima & Leube win.
Six Man Tag: Master Wato, Clark Connors & Kosei Fujita VS Suzuki-Gun; Suzuki-Gun wins.
8 Man Tag: Los Ingobernables de Japon VS Bullet Club; LIJ wins.
World Tag League 2022: Alex Coughlin & Gabriel Kidd VS Bad Luck Fale & Chase Owens; Fale & Chase win.
World Tag League 2022: Great-O-Khan & Aaron Henare VS Minoru Suzuki & Lance Archer; Suzuki & Archer win.
World Tag League 2022: Aussie Open VS EVIL & Yujiro Takahashi; Aussie Open wins.
World Tag League 2022: Tetsuya Naito & SANADA VS Shane Haste & Mikey Nicholls; Shane & Mikey win.
World Tag League 2022: Toru Yano & Hiroshi Tanahashi VS Hirooki Goto & YOSHI-HASHI; Yano & Tanahashi win.
PLAY BY PLAY
Here are the current
World Tag League

standings!

Aussie Open: 3-0, 6 points
Goto & Hashi: 2-1, 4 points
Naito & Sanada: 2-1, 4 points
Suzuki & Archer: 2-1, 4 points
Khan & Henare: 2-1, 4 points
The Mighty: 2-1, 4 points
Yano & Tanahashi: 1-2, 2 points
Chase & Fale: 1-2, 2 points
Evil & Yujiro: 0-3, 0 points
Coughlin & Kidd: 0-3, 0 points
World Tag League 2022: Alex Coughlin & Gabriel Kidd VS Bad Luck Fale & Chase Owens!
The #MechanicalBulls are barely holding on, but so are the General's Jewels! Who gets a grip and claws their way back up before it's too late?
The teams sort out and Kidd starts against Chase. Fans rally as the two circle, and they're able to cheer "KIDDU! KIDDU!" The two tie up with knuckle locks, break, then go again. Chase waistlocks, but Kidd pries free to wrench. Chase spins and wrenches back to top wristlock. Kidd slips around, spins Chase and snapmares, then sits him up to a chinlock. Chase fights up to get in the ropes. The ref counts the break and Kidd counts along to let go at 4. Chase is annoyed but Kidd says it's okay. Kidd and Chase approach, Chase kicks the knuckle lock away to tie up collar 'n' elbow. Chase puts Kidd in a corner, the ref counts, and Chase lets off.
Chase CHOPS Kidd, but Kidd DECKS Chase! Kidd fires up and fans applaud. Chase stands up and resets with Kidd, they tie up, and Chase claws Kidd's eyes! The ref reprimands, Chase headlocks but Kidd powers out. Chase runs Kidd over and tells him, "SUCK IT!" Things speed up, Kidd hurdles but Chase stomps the monkey flip with a stomp! Chase headlocks but Coughlin tags in as Kidd powers out. Kidd drops down and Coughlin scoops Chase to SLAM! Kidd drops a SENTON, then the Mechanical Bulls flex. Coughlin deadlift gut wrenches for the SUPLEX! Fans fire up and Chase goes to a corner. Coughlin runs in, but Chase dodges!
Chase CHOPS, and CHOPS, but Coughlin just frowns at him. Coughlin puts Chase in the corner, but Chase blocks the chop with knees! Coughlin shapes out the arm and Chase storms up on him, but Coughlin picks Chase up to RAM him in the corner! Coughlin UPPERCUTS, CHOPS, and roars! Fans fire up with The Android as he drags Chase up. Coughlin tags Kidd, whips Chase, then kicks Chase low. Kidd knee lifts, Coughlin CHOPS, and Chase falls for Kidd to drop an elbow! Fale gets in but Coughlin kicks him first. The Mechanical Bulls mug Fale then double whip, but Fale runs them both over! Fans fire up as the Rogue General stomps Kidd.
Fale drags Kidd up, whips him corner to corner, and Chase stomps a mudhole in. Chase drags Kidd up to scrape his face on the ropes! Tag to Fale, and Chase pushes Kidd down for him and Fale to stand on his back! The ref counts but Chase & Fale salute. Bullet Club steps away at 4, and Fale drags Kidd to a cover. TWO, and Fale is upset with the ref. Fans rally for Kidd but Fale stomps him down. Fale drags Kidd up but Kidd CHOPS! And CHOPS! And CHOPS! Fale throat chops back! Kidd sputters and Fale tags Chase. Chase drags Kidd up, he and Fale double whip, and they body shot, knee lift and LARIAT! Cover, TWO!
Fans fire up for Kidd but Chase taunts Coughlin. The ref stops Coughlin from getting in as Chase brings Kidd up. Kidd swings but Chase dodges to BELL CLAP! Chase throws Kidd down for the NECK TWEAK! Kidd writhes and Chase tags Fale. Bullet Club whip Kidd to a corner, then Fale runs in, only for Kidd to dodge! Chase runs in but Kidd dumps him out! Fans rally up but Fale stomps Kidd down. Fale drags Kidd up, scoops him, but Kidd slips off! SUPERKICK! Fale staggers away and fans fire up! Kidd crawls for his corner, hot tag to- NO, Chase trips Coughlin! Chase wags his finger, and Fale SPLASHES Kidd in the corner! Cover, TWO!
Fans rally up and Kidd sputters, but Fale tags Chase. Chase drags Kidd up and calls his shot! Chase suplexes, but Kidd blocks! Kidd throws body shots, but Chase blocks his suplex. They fight for control and fans rally up. Chase gets Kidd up, but Kidd fights back down to TENZAN BRAINBUSTER! Kidd fires up as fans fire up, and both men crawl to their corners. Hot tags to Coughlin and Fale! The Android dodges the General to RAM shoulders! Coughlin fires off forearms then scoops! But Fale's too big! Or is he?! Fale CLUBS Coughlin before he's off the ground too far! Fale scoops Coughlin to a fireman's carry, but Coughlin fights free!
Coughlin fires off more forearms, he ROCKS Fale, then tries the scoop! Fans rally but Fale resists! Coughlin knees low, CHOPS, and fires up! "LET'S GO!!" Coughlin runs but Fale CLOBBERS him! Fale then runs to drop a BIG elbow! Cover, TWO! Fans cheer as Coughlin is still in this. Tag to Chase, Bullet Club double whip to FLAPJACK and SLIDING BOOT! Cover, but Kidd breaks it! Fans fire up as Kidd fires off forearms on Bullet Club! Kidd forearms, CHOPS, repeat! Kidd roars, runs, but Chase gets around to waistlock and lift! Fale runs in, GRENADE LAUNCHER! Fale whips Coughlin corner to corner, Chase runs in and forearm smashes!
Fale runs in to SPLASH! Fale then scoops Coughlin and Chase goes up, but Coughlin slips free! Coughlin shoves Fale into Chase, and Chase falls onto his crown jewels! Fale staggers, into a SCOOP SLAM!! The Android roars and fans fire up! Coughlin clinches Chase, for an OVERHEAD Belly2Belly! Fans fire up more and Coughlin drags Chase up. But Chase BOOTS, C-TRIGGERS, and tucks Coughlin in! PACKAGE DRIVER!! Cover, Chase & Fale win!
Winners: Chase Owens & Bad Luck Fale, by pinfall (gain 2 points; Coughlin & Kidd earn 0)
Chase turns things around in the blink of an eye, and he and Fale survive the Mechanical Bulls! Can they survive until the end of the league to be a finalist? As for Coughlin & Kidd, is their run already over at 0-4?
World Tag League 2022: Great-O-Khan & Aaron Henare VS Minoru Suzuki & Lance Archer!
The All United Empire Finals is still possible, but only if the Dominator & Ultimate Weapon continue to dominate! Will they keep their hopes alive? Or will even the Empire see that #EverybodyDies?
As always, The Orchestrator, Gideon Grey, is here to give the Empire's introductions. As for the Murderhawk Monster, he storms over the railing to get right up to commentary! Milano Collection AT and Master Wato ask for mercy, they don't wanna get hit. Then Suzuki makes his entrance and Archer chases Gideon! Gideon runs all the way to the back row, and Archer pushes Young Lion Oskar Leube out of his way. Fans all join in on "KAZE NI NARE!" and then Suzuki-Gun attacks the Empire! Archer kicks Henare and throws him out while Suzuki himself is after Khan! Suzuki throws Khan out, stomps him at ringside, and the bell rings!
Suzuki stands Khan up to knee him low, then kick him down! Archer chases a cameraman off, but then Henare dodges his boot into the post! Henare comes back to ROCK Archer! Khan and Suzuki trade forearms, then Suzuki kicks low. Suzuki whips, Khan reverses and Suzuki hits railing! Suzuki slumps down and Khan is after him. Khan shakes the railing while choking Suzuki with his foot! Khan lets off to CLUB Suzuki but Suzuki throws body shots. Khan CLUBS Suzuki again, puts him in the ring, and then drags him around to CHOKE! The ref counts, Khan lets off and brings up all the stuff Suzuki was doing.
Suzuki kicks at Khan from below, but Khan stomps away on Suzuki! Khan CHOKES Suzuki again, but lets off as the ref reprimands. Fans rally up as Khan drags Suzuki up. Khan puts Suzuki in the corner, CLUBS him, then hops up onto his throne! Fans applaud but Suzuki snarls as Khan pulls back the arms! Henare talks trash right to Suzuki's face while the ref manages to keep Archer back. Suzuki SPITS at Henare! Khan hops off, Henare CLUBS Suzuki, then Khan tags Henare in. The Empire mugs Suzuki but he fights back with CHOPS and palm strikes! But the Empire still mugs Suzuki with clubbing arms.
Henare ROCKS Suzuki with forearm after forearm in the corner, then digs his boots in! The ref counts and Henare lets off, but Suzuki stands right up! Henare KICKS, KICKS and ROCKS Suzuki! Fans fire up, and Suzuki hits back! Suzuki wrenches an arm, brings Henare to ropes, then HOTSHOTS the arm! Henare swings on Suzuki but into a HANGING ARMBAR! Archer runs to BLAST Khan off the apron! The ref reprimands, Suzuki lets off and drags Henare out to whip him hard into the railing! Suzuki ELBOWS Henare in the head and Henare drops to the floor. Archer stomps Khan around outside to keep him down.
Archer apparently takes offense to Khan's ponytail being a braid, it's too much like Archer's murderhawk braid. Anyway, Suzuki stands Henare up, slaps him around, and he bumps Henare off the apron. The ring count climbs but Suzuki puts Henare in at 5 of 20. Tag to Archer, and Suzuki-Gun stands on Henare's head! The ref reprimands, Suzuki-Gun steps away, and Archer drags Henare back up. Archer puts Henare in a corner, stomps a mudhole in, laughs and stomps some more. Archer digs his knee in but the ref counts. Archer lets off at 4, then Suzuki gets a shot in. Suzuki returns the trash talk from earlier as he slaps Henare around.
Archer stands Henare up and Henare throws a body shot. Archer fires up and throws his shirt off, egging Henare on. Henare throws forearms, then a CHOP! Archer laughs and dares him to do that again. Henare CHOPS, so Archer DECKS him! Fans fire up while Archer looms over Henare. Archer drags Henare up and to the corner to tag in Suzuki. Suzuki-Gun mugs Henare with body shot after body shot! Suzuki hits Henare one more time and he falls over! Cover, TWO! Fans rally up but Suzuki drags Henare up. Henare throws a forearm, but Suzuki gives it back! Suzuki eggs Henare on so Henare throws another forearm!
Suzuki ROCKS Henare with a shot, fans rally up, and Henare fires off a flurry! Suzuki kicks low! Suzuki runs, but Henare blocks the kick to step-over WHEEL KICK! Both men are down and fans fire up! Henare stirs, hurries over, hot tag to Khan! Khan throws hands on Suzuki then the Mongolian Chop! Khan whips Suzuki to a corner and clotheslines from behind! Khan dribbles Suzuki's head off the buckles! The ref reprimands but Khan SLAM DUNKS Suzuki! Suzuki staggers around, Khan runs, and he runs Suzuki over! Cover, ONE!! Suzuki is still a tough old bastard and Khan drags him up.
Fans rally up as Khan whips Suzuki corner to corner. Suzuki reverses and BOOTS Khan! Then Suzuki dribbles Khan off the buckles! Fans rally, Suzuki snapmares and PENALTY KICKS! Suzuki seems to prefer soccer to basketball. Cover, TWO! Suzuki stomps Khan, slaps him around, but Khan stands as fans rally. Khan ROCKS Suzuki, but Suzuki ROCKS Khan! The forearms go back and forth, harder and harder, faster and faster, and fans rally with each shot! Khan ROCKS Suzuki, ROCKS him again, but Suzuki just laughs! Suzuki ROCKS Khan right back! Khan wobbles and drops to a knee! Suzuki eggs Khan on, so Khan Mongolian Chops!
Khan Mongolian Chops again! Khan roars, runs, but Suzuki kitchen sink knees him down! Tag to Archer! Archer stalks Khan, and clamps on an IRON CLAW! But Khan clamps on HIS IRON CLAW! The fans rally for the battle of iron claws! Khan and Archer go back and forth, but Archer breaks free to full nelson! Khan breaks free of that to drag Archer down to a KNEEBAR! Archer flails and crawls and reaches out as Khan grapevines the leg! Khan has a HEEL HOOK, then shifts the angle! Archer keeps moving and gets the ROPEBREAK! Fans cheer as Khan lets off to tag Henare. Khan still anchors the leg, then he and Henare stomp Archer down.
Henare drags Archer up to throw body shots in the corner. Henare & Khan double whip Archer corner to corner,  then Khan runs in to clothesline! Henare runs in to add a clothesline! Henare feeds Archer to the HITSUJIGOROSHI, then grabs at the legs. But Suzuki runs in to CLUB Henare and stop the Fubuki! Suzuki CHOPS Henare, CHOPS Khan, repeat! HEADBUTT for Henare, HEADBUTT for Khan! Henare swings but Suzuki gets around to shove Henare into Khan! Suzuki runs but into SUPERKICK BOOT COMBO! Fans fire up and Khan runs at Archer in the corner, but into a BOOT! Henare runs in, but Archer dodges!
Archer puts Khan in a corner, and he sees he has two targets! Fans fire up as Archer runs to back elbow Henare! And  runs corner to corner to back elbow Khan! Back to Henare, but then Khan dodges! Archer kicks Khan, runs, but into a chicken wing and PONYTAIL CHOKE! The ref reprimands but Khan feeds Archer to Henare's HEEL KICK! Khan puts on HITSUJIGOROSHI, Henare gets the legs for FUBUKI, then MARINE!! Cover, TWO!! Archer survives and fans fire up again! Henare calls the shot, and he fireman's carries Archer. Khan runs, but Suzuki slips in to catch Khan with a SLEEPER HOLD!
Archer slips free to choke grip Henare! But Henare throws a HARD body shot! Henare roars and runs in, to SHINING WIZARD in the corner! Henare shoves Archer out, goes up, but Archer blocks the "brain chop!" Archer STEP-UP KNEES Henare, and has the inverted crucifix! BLACKOUT BOMB!! Cover, Suzuki-Gun wins!
Winners: Lance Archer & Minoru Suzuki, by pinfall (gain 2 points; Khan & Henare earn 0)
The Suzuki Army just conquered the United Empire! Did they just kill the hopes of an All United Empire Finals? Or can Khan & Henare find new live in the next round?
World Tag League 2022: Aussie Open VS EVIL & Yujiro Takahashi!
Speaking of the Empire, Mark Davis & Kyle Fletcher are leading the pack, hoping to carve their names in history! Will "Dunk-Zilla" and the "Aussie Arrow" still be riding high? Or will the King of Darkness & Tokyo Pimp bring them down by any means necessary?
Gideon Grey returns, safe from Archer, to give Aussie Open their introductions. Then the House of Torture makes their entrance, with Dick Togo already accompanying them outright. Who knows where Sho is lurking, but surely he's here, too. Aussie Open don't sweat Evil or Yujiro as they taunt them during the introductions. Fletcher tells Dick to shoo, "See you later, bucko." But then the House of Torture attack 3v2! Evil claws Fletcher's eyes while Dick and Yujiro mug Davis. Dick even DECKS Gideon! Yujiro throws Davis out while Evil throws Fletcher out. The bell rings to put this on record as the brawling continues outside.
Evil and Yujiro whip Aussie Open but Aussie Open reverse to send Evil and Yujiro into railing! Then Aussie Open pick them up, run around the way, and SANDWICH them at ramp side! Fans fire up and Fletcher helps Gideon back up. Fletcher CLUBS Evil, Davis puts Yujiro in, and Fletcher goes in after Yujiro. Fans rally up as Aussie Open double whip the Pimp to double sledge, PENALTY KICK and SENTON! Fans fire up as Davis covers, TWO! Davis glares at Dick then drags Yujiro up to ROCK him with a forearm. Tag to Kyle, Aussie Open mugs Yujiro, and Yujiro staggers around. Fletcher reels Yujiro in, but Yujiro wrenches and BITES Fletcher's hand!
The ref reprimands, Yujiro stops and he kicks Fletcher low. Yujiro whips, Fletcher reverses but Yujiro holds ropes. Fletcher runs in but into a FLAPJACK HOTSHOT! Evil BLASTS Davis and goes out after him! Dick ROCKS Fletcher while Evil brings Davis around. Evil RAMS Davis into the timekeeper! Davis and Abe-san both flop down on the other side of the railing! The ref reprimands and Young Lions hurry to help Abe-san. Evil kicks Fletcher around, pulls his hair, then puts him in the ring for Yujiro. Yujiro drags Fletcher to a cover and the ref returns to count, ONE! Fans rally but Evil is already annoyed with the count.
Yujiro bumps Fletcher off buckles, tags Evil, and Evil has the ref check Davis But this is so Evil can CHOKE Fletcher with his shirt! Fans boo but Evil gets away with that and covers, TWO! Evil is upset again but the ref defends his count. Tag to Yujiro and he drags Kyle up. Yujiro snapmares and runs to basement BOOT! Cover, TWO! Fans fire up with Fletcher as Evil argues the count. Yujiro drags Fletcher up, fans rally and cheer for Aussie Open. Yujiro ROCKS Fletcher, brings him around, and ROCKS him again. Evil holds Fletcher in place so Yujiro can CHOKE him with a boot! The ref has to keep Davis back so the House of Torture gets away with that.
Evil taunts Davis, then he drags Fletcher up into a cobra twist. Yujiro and Dick link up with Evil to link to the railing for leverage! Fans boo and Gideon storms over, but Dick kicks him first! Dick then makes Gideon part of the chain! Fletcher endures even more before the ref notices! The ref counts, the House lets off and Fletcher crawls away. Evil keeps him from Davis but taunts Davis to reach out. Evil brings Fletcher around but Fletcher fires off forearms! But Evil knees low! Evil suplexes but Fletcher blocks! Fans rally as Fletcher keeps fighting, and he wrenches out to get around and SNAP HALF 'N' HALF!
Fans fire up with Fletcher and he crawls for his corner. Hot tag to Davis! Dunk-Zilla blasts through Yujiro to corner clothesline Evil! Then Davis CHOPS Yujiro, and corner clotheslines Evil again! Another CHOP for Yujiro, another corner clothesline for Evil! Davis goes for another but Yujiro dodges the chop to kick low. Evil & Yujiro double whip Davis, but Davis handsprings and comes back to DOUBLE LARIAT! Fans fire up with Davis as he storms up to Evil in a corner. Davis CHOP-LARIATS! And CHOP-LARIATS! And CHOP-LARIATS again! Davis drags Evil up to fireman's carry, but Evil slips around to a waistlock.
Davis elbows free but Dick swipes at him! Dick plays innocent, and Davis turns around into an EYE RAKE! Evil whips Davis into bare buckles! The fans boo the Bullet Club Special but Yujiro tags in. Yujiro & Evil stomp Davis, then Yujiro drags Davis up. Yujiro stands Davis against ropes to BOOT him! Yujiro then brings Davis out to FISHERMAN BUSTER! Cover, TWO! Fans rally up for Aussie Open but Yujiro brings Davis up. Davis fights the Incolle Slam, but Yujiro kick slow! Yujiro whips, Davis reverses and runs in, but Yujiro dodges! Yujiro runs in but Davis catches him to BUCKLE SHOT!
Davis runs side to side to SLIDING FOREARM! Fans fire up and Davis runs to BLAST Evil! But Dick grabs Davis! Fletcher runs in to SHOTGUN Dick down! Aussie Open brings Yujiro up, POP-UP KICK! And then the scoop, to the LAWN DART CUTTER! Cover, but Evil breaks it! Fletcher CLUBS Evil and throws him out! Fletcher hurries back to the corner, Davis tags him in! Fans rally as Aussie Open calls for the finish, but here's SHO! Sho distracts everyone by brandishing his wrench! The ref tells Sho to get down so he does, but this allows Evil to shove Aussie Open into each other, and the ref!
Fans boo as Dick gets in to JAM Davis with a chair! And again! The House of Torture mugs Aussie Open 4v2! Fans boo harder, then they rally up for Aussie Open. Gideon gets in to block Sho from using the wrench! But Evil CLUBS Gideon! But here comes GREAT-O-KHAN! He BOOTS Sho down and DECKS Dick! He Mongolian Chops Evil, dodges Yujiro and hits the RUNNING NECKBREAKER! Fans roar and the Empire fires back up! Aussie Open aim at Evil, SUPERKICK BOOT COMBO! Evil goes down, Yujiro staggers, and he has his pimp cane! The ref stops Yujiro from using it, and then Gideon gets in to LOW BLOW Yujiro!
Fans fire up and Aussie Open give Yujiro COREALIS!! Cover, Aussie Open wins!
Winners: Aussie Open, by pinfall (gain 2 points; Evil & Yujiro earn 0)
The House of Torture can't seem to figure it out! Will they ever get on the board at this rate? As for Fletcher & Davis, is it only a matter of time before they conquer the World Tag League?
World Tag League 2022: Tetsuya Naito & SANADA VS Shane Haste & Mikey Nicholls!
It was Lights Out for the Uncontrollable Charisma & Cold Skull last round, but The Mighty did not kneel! Will Shane & Mikey stay standing? Or will Los Ingobernables de Japon make them tranquilo?
Naito takes his time with his entrance attire as always, which mildly annoys The Mighty. Shane mocks Sanada's dancing pecks with butt flexing. The teams sort out and Mikey wants Naito to step up. LIJ fist bumps, fans cheer, and Naito obliges. Fans rally for "NA-I-TO!" at the bell. Naito and Mikey circle slowly, feel things out, then Naito toys around with the step forward and the step back. Mikey gets annoyed but they tie up. Mikey waistlocks but Naito wrenches out to a wristlock. Mikey rolls, wrenches, wristlocks, but Naito rolls, wrenches and hammerlocks. Mikey reaches back to headlock, but Naito powers out, only for Mikey to run him over!
Naito gets up, Mikey runs him over again! Mikey wrenches and whips Naito to ropes, but Naito whips the back drop away. Mikey comes back to turn Naito's back drop into a suplex! Mikey holds Naito up and fans rally! Mikey keeps Naito for over TEN before the SLAM! Cover, TWO! Fans rally and Mikey drags Naito up. Mikey puts Naito in the corner, tags Shane, and the Mighty stomp away. Shane snapmares to basement dropkick! Cover, TWO! Shane keeps on Naito's arm with a knuckle lock. Shane KICKS Naito in the back, wrenches the arm and YANKS it. Shane wrenches and YANKS again, then tags Mikey.
The Mighty mugs Naito, double whips him, but Naito ducks the double clothesline to shove Mikey into Shane! Shane falls out of the ring and Naito whips Mikey to ropes. Sanada trips Mikey and Naito basement dropkicks! Fans rally up as Mikey flops out of the ring. Naito goes out after Mikey and whips him hard into railing! Sanada bumps Shane off the apron, then Naito whips Mikey into more railing! The ring count starts, Mikey drags himself up and in at 9 of 20. Naito headlocks Mikey and claws his eyes! The ref reprimands, Naito lets off, but then he just claws Mikey's eyes! The ref counts, Naito lets off and tags Sanada in.
LIJ mugs Mikey, Sanada wrenches and CLUBS the arm. Sanada YANKS, wrenches, but Mikey throws big forearms! Sanada waistlocks, hammerlocks, then twists the arm. Mikey throws elbows to back Sanada up into a corner. Mikey whips but Sanada reverses. Sanada runs in, he blocks the boot, and he CLUBS the leg! Mikey falls, Sanada tags Naito, and Naito whips Mikey to another corner. Naito runs in to JUMP KICK! Leg sweep! COMBINACION CABRON! Fans fire up as Naito poses, and he taunts Shane. Naito drags Mikey up but Mikey throws a haymaker. Naito returns it so Mikey throws another. They go back and forth, faster and faster, and fans fire up!
Mikey ROCKS Naito, ROCKS him again, then ROLLING ELBOWS! But Naito just rakes Mikey's eyes! The ref counts, Naito lets off and whips corner to corner. Naito runs in but Mikey UPPERCUTS! Mikey runs but into a kick! Naito whips, runs in, but Mikey LARIATS Naito down! Fans fire up as both men crawl for their corners, hot tag to Shane! Shane CLOBBERS Naito, BLASTS Sanada then ELBOWS Naito! Shane whips Naito corner to corner to UPPERCUT him down! Sanada gets in, kicks Shane low and whips him to ropes. Shane reverses to wrench and SAIDO! Fans fire up, Shane KICKS, BOOTS and INVERTED EXPLODERS Naito! Cover, TWO!
Fans rally up and Shane stalks Naito. Shane drags Naito up, hoists him up top and ROCKS Naito with a right. Shane climbs up after Naito but Naito CLAWS Shane's eyes! Shane staggers away but Mikey rushes in to ROCK Naito! Mikey climbs up but Naito fires off forearms! Mikey drops back but he gives Shane a boost! Shane gets Naito, SUPERPLEX POWERBOMB COMBO! Mikey drags Shane onto the cover but Sanada breaks it! Mikey CLUBS Sanada and throws him out. Shane and Naito stir, Mikey whips Sanada but Sanada reverses! Mikey hits railing hard! Shane drags Naito up, reels him in, but Naito blocks the lift!
Naito wrenches out to throw ELBOW after ELBOW! Shane avoids an elbow to UPPERCUT, then he whips only for Naito to reverse it, TORNADO DDT! Fans fire up while both men are down! Naito crawls as fans rally, hot tag to Sanada! Sanada runs in at Shane and blocks a boot! Shane kicks free, but Sanada dropkicks the legs, then dropkicks Shane out of the ring! Sanada hurries and PLANCHAS! Direct hit and fans fire up! Sanada drags Shane back up, puts him back in, and fans rally again. Sanada springboards but Shane gets under! Shane comes back, but into a fireman's carry! Shane slips off, Sanada elbows him away, but Mikey sneaks a tag.
Shane wrenches Sanada but Sanada fights the back suplex. Sanada swings at Mikey but into the BACK SUPLEX NECKBREAKER! Fans fire up as Mikey runs to SLIDING LARIAT! Cover, TWO! Sanada is still in this but Mikey snarls. Fans rally, Mikey drags Sanada up and fireman's carries, only for Sanada to slip off! Sanada ducks the back elbow but right into a DDT! Fans rally back up while both men are down, and Mikey roars! Mikey drags Sanada up to scoop, but Sanada slips off to shove Mikey into Naito's atomic drop! ENZIGURI! Fireman's carry and T K O! Cover, Shane breaks it! Naito throws Mikey out and fans fire up as Sanada climbs the corner!
ROUNDING BODY- NO, Sanada has to land out as Mikey moves! Shane gets in to BROKEN ARROW! Naito dropkicks Shane's legs out! Mikey storms up into Naito's ELBOW! Mikey roars, Naito dodges his lariat and comes back to dropkick the legs! Naito runs, CORRIENDO SHIKI- NO, Mikey blocks Destino and Shane runs in, LAWN DART DDT! Fans fire up and Mikey drags Sanada up. Shane hops up, Mikey scoops, but Sanada slips off to shove Mikey at Shane! Sanada O'Conner BRI- NO, Mikey stops the bridge and shoves Sanada into Shane's ROUNDHOUSE! Mikey scoops Sanada again, TANK BUSTER!! Cover, The Mighty win!!
Winners: Shane Haste & Mikey Nicholls, by pinfall (gain 2 points; Naito & Sanada earn 0)
The Mighty Don't Kneel, and they find a way to win! Will Shane & Mikey find an outside way into the finals? Is the pressure to make it to WrestleKingdom going to break Naito before the league is out?
World Tag League 2022: Toru Yano & Hiroshi Tanahashi VS Hirooki Goto & YOSHI-HASHI!
The Joker & The Ace finally got on the board, but the winstreak of one win might already end against the Fierce Warrior & Head Hunter. Can the trickster bring himself to pull any tricks on his friends in Chaos? Or will Bishamon turn out the lights on Yano & Tanahashi?
The teams sort out and Yano grows impatient. He doesn't even take note of Tanahashi taking off his jacket to show off the muscles. Goto steps up and Yano fires up. The bell rings and fans rally and duel. Yano squats and talks some smack, but Goto squats with him! Goto gives back the trash talk, Hashi steps in to back Goto up, and even smooshes Goto's face up to make it more menacing! Yano says enough jokes, but Goto blocks Yano's kick! Hashi runs to dropkick the leg! Goto BLASTS Tanahashi, then Bishamon brings Yano up to drum away! Tanahashi rushes in, but Bishamon kicks him to drum him, too! Fans fire up as Bishamon stands tall.
Goto stomps Yano to a corner, fires forearms, then whips him corner to corner. Yano reverses, then hurries to untie a buckle pad! Yano fires up but turns around into a kick! But the pad shielded Yano! Fans boo and Goto can't believe it! Yano throws the pad to Goto and SLAPS him! Yano whips and Goto hits the buckles! Hashi runs in, Yano kicks him and whips him into bare buckles, too! Tag to Tanahashi and Yano throws Hashi out. Tanahashi drags Goto up, throws him out, and the bad boys bring Bishamon around to whip into railing! Fans rally and cheer as Tanahashi drags Goto back up to put him in the ring.
Tanahashi stomps Goto's leg then YANKS it! Fans cheer as Tanahashi air guitars. Tanahashi drags Goto up and bumps him off buckles. Tag to Yano, and he bumps Goto off the bare buckles! And again! Fans fire up while Red Shoes keeps Hashi back. Yano whips Goto into the bare buckles now! Goto hobbles and fans fire up. Yano kneels on Goto for a cover, but Red Shoes says it's a choke! Yano says no, it's just up high! Yano stomps Goto, drags him up and bumps him off buckles. Tag to Tanahashi, and the bad boys whip Goto to ropes. They run him over, then they squat! Tanahashi drags Goto up, but Goto CHOPS! And CHOPS! And CHOPS!
Tanahashi throws body shots, runs, but Goto follows to LARIAT! Fans fire up while both men are down! Goto and Tanahashi crawl, hot tag to Hashi! Hashi ELBOWS Tanahashi down, BLASTS Yano, then storms up on Tanahashi. Tanahashi kicks low, whips Hashi to the padded corner, but Hashi comes back to CHOP! Hashi mule kicks and turns Tanahashi for a NECKBREAKER! Cover, TWO! Fans rally and Hashi runs in again, to CHOP Tanahashi against ropes! Hashi hangs Tanahashi out to dry, runs side to side, and he DROPKICKS Tanahashi down! Cover, TWO! Fans continue to rally and Hashi stalks Tanahashi.
Fans rally, "GO ACE! GO ACE!" but Hashi brings Tanahashi up. Hashi reels Tanahashi in but Tanahashi fights the lift. Hashi keeps trying, but Tanahashi wrenches out. Hashi ROCKS Tanahashi, but Tanahashi ROCKS Hashi! They go back and forth, forearm for forearm, and fans rally up! Tanahashi gets the edge, but Hashi CHOPS back! Hashi aims but Tanahashi blocks the superkick to DRAGON SCREW! Fans rally while both men are down! Hashi and Tanahashi crawl, hot tags to Goto and Yano! Yano dodges Goto, claws his eyes and whips him, but Goto reverses! Yano hits the bare buckles, then Goto hits MURAMASA, and the BULLDOG! Cover, TWO!
Fans rally, Goto fireman's carries but Yano fights with elbows! Yano runs, Goto follows but Yano ducks! Goto deflects the boot to DISCUS LARIAT! Fans fire up with Goto and he drags Yano up, but Yano ROCKS him! Goto ROCKS Yano back, the forearms start flying back and forth, faster and faster! Fans rally as Goto gets the edge, but Yano rakes the eyes! But Goto SLAPS Yano! Goto whips, Yano reverses and throws Goto by his hair! Hot tag to Tanahashi! Tanahashi runs in to forearm smash, then he feeds Goto to an atomic drop! Trip and CATAPULT into the bare buckles! Tanahashi runs but Goto denies the Slingblade!
Goto shoves Tanahashi into Yano, then DOUBLE LARIATS! Fans fire up as all three men are down! Goto crawls, fans rally up, and Goto hot tags Hashi! Hashi runs the ropes but Tanahashi blocks the lariat! Hashi spins to CHOP! Tanahashi fires off a strike fest! But both men roar! Hashi fires off his own strike fest and CHOPS! SUPERKICK! Tanahashi stays up, Hashi runs to LARIAT him down! Cover, TWO!! Fans fire up with Hashi and he brings Tanahashi back up. Hashi fisherman's but Tanahashi fights the suplex to TWIST 'N' SHOUT! Tanahashi runs, to SLINGBLADE! Cover, but Goto breaks it!
Yano throws Goto back out! Tanahashi fires up and he goes up the corner! HIGH FLY FLOW onto Hashi's knees!! Hashi cradles, TWO!!! Tanahashi survives the sudden turnaround and fans are thunderous! Fans rally with "GO ACE! GO ACE!" as Tanahashi and Hashi stir. They both sit up, head for each other, and Tanahashi throws a forearm. Hashi throws it back! Tanahashi throws another forearm, but Hashi throws it back! They stand, egg each other on, and the forearms fly faster and faster! Fans rally, SHOTEI rocks Hashi! Tanahashi runs, but into Goto's fireman's carry! Tanahashi slips off but Goto powers him into the corner!
Hashi runs in and Goto moves, Hashi CHOPS Tanahashi! Hashi feeds Tanahashi to the fireman's carry but he slips off again! Tanahashi full nelsons but Goto breaks that and ducks, HIDDEN GAP! Fireman's carry again, FIERCE FLASH! Fans fire up more as Bishamon says it's time! They drag Tanahashi up, hook him up, but Tanahashi kicks Hashi away! Yano drags Hashi out while Tanahashi hits TWIST 'N' SHOUT! Yano puts Hashi back in, drags Goto out, and Tanahashi runs, into a CHOP! Hashi runs, dodges Tanahashi once, but the SLINGBLADE comes back around!! Fans fire up as Tanahashi climbs the corner!
Goto anchors Tanahashi's legs! Tanahashi CLUBS Goto but Hashi ROCKS Tanahashi! Hashi climbs up, but Yano LOW BLOWS Goto! Yano slips in and grabs Hashi for the ONIGOROSHI BOMB!! Tanahashi adjusts, HIGH FLY FLOW!!! Direct hit!! Cover, Ace & Joker win!!
Winners: Hiroshi Tanahashi & Toru Yano, by pinfall (gain 2 points; Goto & Hashi earn 0)
The World Tag League 2021 winners have fallen to 2-2! Are their chances of back-to-back wins in jeopardy?
As for Yano & Tanahashi, Tanahashi gets the mic to thank the fans for coming tonight. "Hey, Toru, it's great to hear the cheers, huh?" Fans cheer because it's great TO cheer! Tanahashi says he wants to have this every day, "so make sure you stay safe and healthy so that happens! Thank you for today!" Fans cheer for that, and they want the air guitar! Tanahashi borrows one from a fan on the east side, that he passes to Yano! Yano's happy to be part of a rare air guitar duet! Master Wato even has his on commentary, so now it's a trio! "SHIZUOKA~!" "OSU~!" "SHIZUOKA~!" "OSU~!" "LET'S ROCK!" The jam session is on!
Fans clap along as Yano is a natural! Fans cheer but they want the "EN-CO-RU! EN-CO-RU!" Tanahashi is never one to disappoint the fans, and Yano gets his chair guitar! They jam out again, and Yano can truly do it all! But he's not gonna throw the chair to the fans, that's dangerous. But the fans want another encore! Tanahashi says, "LAST ONE! Yano takes a seat in his chair for air DRUMS! Now it's a real jam session! Big finish and…! Fans cheer the great performance, and Tanahashi gets the mic back. "Toru and Hiroshi are going for the trophies, so keep supporting us! And keep supporting NJPW! Finally, people of Shizuoka… ASHITEMASU~!"
Will love, energy and comedy propel the Joker & the Ace to the IWGP Heavyweight Tag Team Championships?
Here are the NEW
World Tag League

standings!

Aussie Open: 4-0, 8 points
The Mighty: 3-1, 6 points
Suzuki & Archer: 3-1, 6 points
Yano & Tanahashi: 2-2, 4 points
Goto & Hashi: 2-2, 4 points
Naito & Sanada: 2-2, 4 points
Khan & Henare: 2-2, 4 points
Chase & Fale: 2-2, 4 points
Evil & Yujiro: 0-4, 0 points
Coughlin & Kidd: 0-4, 0 points
---
My Thoughts:
Another really good event and a really good round for World Tag League. I'm a little surprised Coughlin & Kidd haven't gotten a win yet, but they always look solid in their matches. Great stuff back to back for the United Empire, even though Khan & Henare did lose. Khan helping Aussie Open was good stuff, though, and of course the House of Torture keep losing big time. Also, Naito & Sanada losing again puts the pressure on them, they could have an even stronger showing in the second half of this tournament. Tanahashi & Yano winning to close was a bit of a surprise, but they're a great team and huge fan favorites, I would love to see them be a team for more than just World Tag League.
My Score: 8.7/10
Mitchell's AEW Dynamite Results & Report! (11/30/22)
The truth shall be revealed!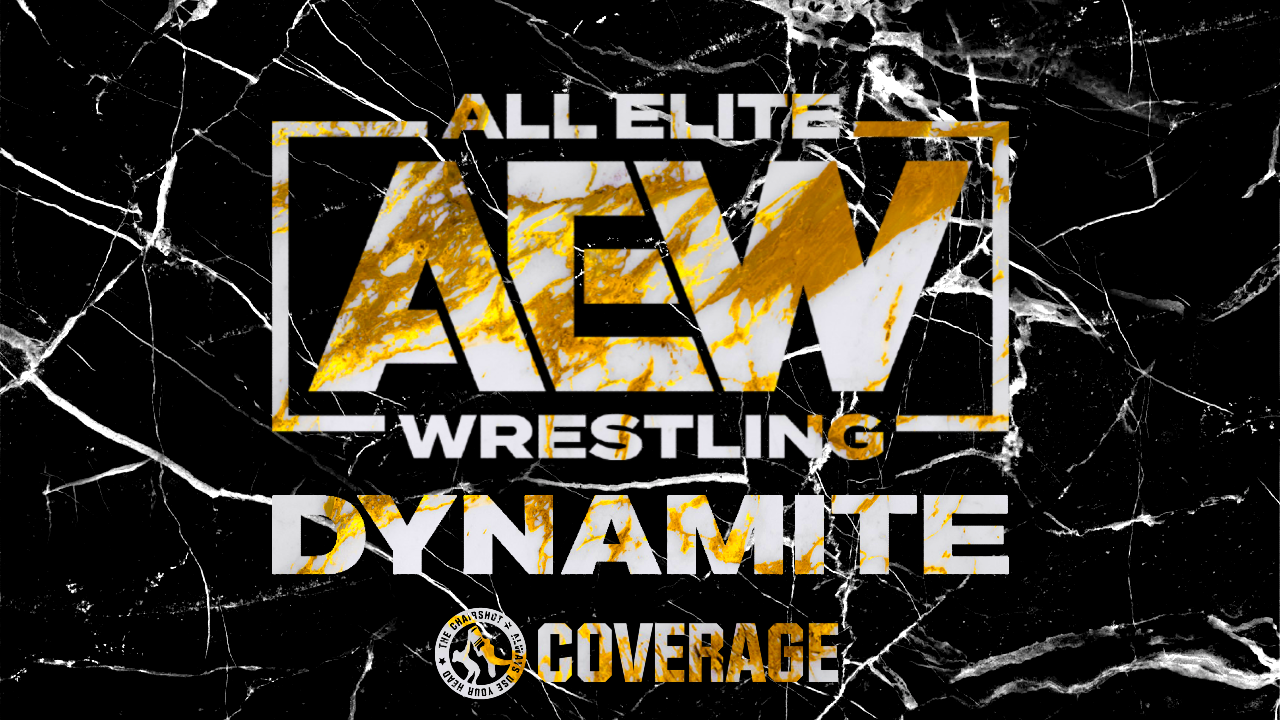 The Devil of AEW reveals all!
Fans have been waiting, and now, the NEW AEW World Champion, MJF, returns to explain just how he convinced William Regal to screw over Jon Moxley!
OFFICIAL RESULTS
Dax Harwood VS Bryan Danielson; Bryan wins.
AEW TNT Championship: Samoa Joe VS AR Fox; Joe wins and retains the title.
Ricky Starks VS Ari Daivari; Starks wins
Willow Nightingale VS Anna Jay "A S"; Nightingale wins.
AEW World Trios Championships Best of 7, Match 3: Death Triangle VS The Elite; The Elite wins and the series is now 2-1, in favor of Death Triangle.
PLAY BY PLAY
Jon Moxley is here!
The Maniac came dangerously close to annihilating Lord William Regal last week given how angry he was over the Full Gear screwjob. And that anger hasn't exactly lessened since. But as fans chant for him, he's here tonight to say, "I grew up about 90 miles from here. When I first started, I used to wrestle here in Indianapolis all the time, down in the old Fountain Square at the Salvation Army Gym." Fans cheer for that shoutout. "That was a long time ago. This has been a crazy ass ride. You never know what's around the corner. But there are three constants in this world, three certainties: death; taxes; and Jon Moxley." Fans also cheer that!
Moxley says "There is nobody that can outwork me, out hustle me, out wrestle me, out fight me, out bleed me or out sweat me! Today, nothing's really changed. Nothing's really changed since day one in AEW. I am at THE top of the food chain! I do what I want and I say what I want. This AEW ring belongs to me! And you can bet your ass there is not a man in that locker room, there isn't a man in this building, there isn't a man within 100 miles that has the balls to come out here, look me in the eyes and tell me any different." But here comes HANGMAN! Adam Page is back and Indianapolis can't believe it!
Hangman storms down to the ring, not yet cleared to compete but clearly not caring! And he gets right in the face with the man who concussed him in Moxley! Fans are ready for "COWBOY SH*T!" but Moxley smirks. "You sure you wanna do this, man, after what happened last time? Oh, I'm sorry. Do you not remember last time?" Hangman DECKS Moxley, proving he does! Hangman keeps after Moxley as they go outside the ring and he fires off! Moxley RAMS Hangman into railing but Hangman DECKS him again! Hangman wants after Moxley but security and referees rush out! Fans want to "Let Them Fight!" and Moxley gets loose, only for Hangman to CLOBBER him!
Hangman rains down fists, Moxley gets back up, and Moxley dares Hangman to try that again. Hangman storms up and he DOES hit Moxley again! Fans are loving it but even MORE refs rush out to stop this! Fans still want to "Let Them Fight!" and Moxley breaks loose! Moxley takes a spill off the ramp, but he gets up again! They scrap, but the security and refs pile on top of them to smother this fight. Moxley goes out one tunnel, Hangman goes out the other, what will keep these two from fighting backstage!?
Dax Harwood w/ Cash Wheeler VS Bryan Danielson!
FTR acknowledged that they have had perhaps the best year possible as a tag team, but Dax the Ax wants to prove himself worthy against THE BEST WRESTLER in the world! The American Dragon accepted that challenge, and now we see if Dax is right. IS Bryan Danielson the best in the world? Or will Dax take that title and add it to his collection?
The bell rings and fans fire up already. Dax and Bryan circle, tie up, "This is Awesome!" already for Indy as the two break. Bryan and Dax circle, tie up again and Bryan headlocks and hits a takeover. Dax headscissors but Bryan moves around. Bryan headstands, turns Dax over, bridges and hooks the legs up. Dax avoids the headlock to facelock, but Bryan puts Dax on the ropes. The ref counts, Bryan lets off, but Dax ducks the kick! Dax and Bryan stare down and fans cheer this opening exchange. Bryan and Dax tie up again, Dax headlocks but Bryan powers out. Dax runs Bryan over, keeps moving, but Bryan drops.
Dax slide sunder the haymaker but swings into a takedown! Dax slips free to step through the legs! Bryan scrambles around and gets the ROPEBREAK! Dax tries to let off but Bryan is the one holding on with a leg scissor. The ref reprimands them both, Bryan lets off but then kicks Dax under the chin! So Dax stomps Bryan in return! Bryan scrambles out of the ring while Dax checks his chin. Fans rally up and the ring count starts. Bryan stands on the apron and has Dax back up. Bryan steps in, he and Dax tie up, and Bryan puts Dax in the corner. Bryan CHOPS, but Dax turns things around to CHOP back!
Dax stands Bryan up to CHOP again! And UPPERCUT! Bryan turns things around to CHOP, and KICK, and CHOP, and KICK, repeat! Bryan whips corner to corner but Dax reverses, only for Bryan to go up and over. Things keep moving, Bryan ducks 'n' dodges but into a waistlock. O'Conner Roll, TWO! Dax goes up the corner to CROSSBODY! Cover, TWO! Dax CHOPS Bryan again! Dax whips, Bryan reverses but Dax KICKS the back drop! Dax runs in but Bryan whips him out! Dax hits the apron hard, Bryan builds speed to DIVE! Dax ends up in the front row! Fans fire up and Bryan drags Dax up. Bryan ROCKS Dax but Dax CHOPS!
Dax ROCKS Bryan but Bryan fights back, they're brawling right in front of the fans as AEW goes picture in picture! Dax finds the corner of the railing but Bryan is on him! They throw haymakers and CHOPS, Dax ROCKS Bryan and suplexes him up and over the railing! They crash down right in front of more fans! Indy is loving having the action right at their feet, but the ref checks both men. Dax and Bryan stir, sit up, and Dax fist bumps fans as he returns to ringside. Bryan is slower to stand, crawls his way to the ring, and Dax goes out to meet him. Dax eggs Bryan on, goes back into the ring, and Bryan slowly gets to the apron.
The count is 5 of 10 but Bryan gets in. Dax storms up to Bryan and Bryan eggs him on. Dax ROCKS Bryan, brings him around and CHOPS! And then CHOPS again! Bryan staggers to another corner but Dax follows him over to UPPERCUT! Dax UPPERCUTS again, then CHOPS again! Dax even hurt his hand on that one! Dax drags Bryan up again, to whip corner to corner. Dax runs in but Bryan BOOTS him back! Bryan ROCKS Dax with a forearm, CHOPS back, CHOPS more and more, then spins, into a GERMAN SUPLEX! Dax holds on as Dynamite returns to single picture, for another GERMAN SUPLEX! And then another!
Fans fire up with both men down on the mat. Dax stands up, climbs the corner, but Dax hops down to stalk Bryan. Dax drags Bryan up but Bryan switches. Dax switches, Bryan switches, repeat, but then Dax fakes Bryan out! Dax reels Bryan in but Bryan back drops the driver away! Dax makes that a sunset flip but Bryan rolls through, rolls Dax, and then ducks the haymaker. Dax ducks the roundhouse, then feints a haymaker to reel Bryan in! PILEDRIVER!! Cover, TWO!! Bryan survives and Dax can't believe it! But fans rally up as Dax goes to the corner and climbs up. Dax DIVING HEADBUTTS but FLOPS as Bryan dodges! La Magistrol, TWO!!
Bryan hurries to the apron and Dax runs in, but Bryan jumps over! FLYING KNEE! Direct hit and both men are down on the outside! The ring count climbs, Dax and Bryan stand. Bryan CHOPS, CHOPS, and CHOPS! Bryan puts Dax in, climbs up the corner himself, and fans rally back up. But Dax ROCKS Bryan first! Dax climbs up, brings Bryan up, but Bryan throws body shots. Bryan slips out to trip Dax up! Dax lands on his ax, Bryan climbs up for HAMMER 'N' ANVIL ELBOWS! The corner came gets a close-up look as those shots hit again and again! Bryan then stands Dax up for a SUPER BACK- CROSSBODY!! Dax turns it but Bryan rolls it! TWO!!!
Fans are thunderous while Bryan and Dax are both down on the mat! A standing count starts, both slowly rise, and they crawl to each other. Dax gives a junkyard dog headbutt, but Bryan gives it back! Dax headbutts again, but Bryan HEADBUTTS and HEADBUTTS and HEADBUTTS as he stands up! Bryan whips, Dax reverses and wrenches and short arm LARIATS! But Bryan stays up and shakes his head! Dax LARIATS again, but Bryan still stays up! Dax swings again, Bryan dodges and LARIATS! But Dax stays up! Bryan LARIATS again, but Dax just eggs him on! They DOUBLE LARIAT, and DOUBLE LARIAT and DOUBLE LARIAT again!
Fans fire up as the lariats turn to haymakers, and then both men drop to their feet! Indy hopes they "Fight Forever!" but this has to end somehow. Dax CLOBBERS Bryan point blank!! But Bryan gets up to LARIAT Dax! Dax and Bryan DOUBLE LARIAT again, and they both flop to the floor! Indy gives a standing ovation, and a standing count starts. "This is Awesome!" as Bryan stands. Bryan's chest is almost as red as his tights, but then he BUZZ- NO, Dax blocks! Dax JABS, then gets Bryan up for a SLINGSHOT- NO, Bryan RANAS it! But Dax sunset flips that! TWO!! BUZZSAW!! Cover, TWO!!
Fans fire up as both men are down again. A standing count, Bryan and Dax slowly sit up. Bryan stands up to KICK! And KICK! And KICK! Dax ducks the buzzsaw to GERMAN SUPLEX, but Bryan lands on his feet! Bryan ducks, dodges, BUSAIK- NO! Dax blocks the knee to SLINGSHOT BOMB!! Cover, TWO!!! But Dax has the legs and ties them up! SHARPSHOOTER!! Bryan endures, turns slightly, but Dax uses Bryan's own kneepad for extra leverage! Bryan still reaches out, ROPEBREAK! Dax lets Bryan go and he drags Bryan away from ropes. Dax steps through but Bryan blocks to drag Dax into a cradle! TWO, Dax has the cradle, TWO!
Bryan has the cradle back, TWO! Dax has it again, TWO! Bryan, TWO!! Dax, TWO!! Bryan shifts to LEBELL LOCK!! Fans fire up as Dax endures! Dax reaches out but he's so far away, he TAPS! Bryan wins!!
Winner: Bryan Danielson, by submission
Dax tried to slay the American Dragon, but he could not! Bryan may very well be the best wrestler in the world, but he nods and applauds the valiant effort of Dax Harwood. Will Dax still be in the conversation of greatest of all time?
BREAKING NEWS for next week!
The Dynamite Diamond Battle Royal is back! But this time the prize is a match with MJF for the ring, and the Diamond Ring contender can name the time and place they face him for it! Matt Hardy, Brian Cage, Ethan Page, Jungle Boy, Dalton Castle and Captain Shawn Dean are among the known participants, but who comes out on top to go after MJF's other precious possession?
Backstage interview with Ricky Starks.
Tony Schiavone brings up next week's special Dynamite Diamond Ring Battle Royal. The Absolute is the #1 contender to MJF's AEW World Championship, and he's in action later tonight to warm-up for Winter is Coming. Starks says that's right, but he would like to make "an absolute announcement." Starks is entering IN that battle royal! Starks is going to make a judgment call right now: Starks will WIN that battle royal! Why? Because Starks is coming for everything MJF has! The title, the diamond ring, and his spot at the top! Everything MJF has is owed to Starks as well. He is Absolute for a reason, he proves it tonight, next week and ultimate proves it at Winter is Coming! Will Ricky Starks single-handedly change the AEW landscape to close out the year?
Hangman Page is being escorted out by security.
But then he spots Moxley! The brawl is back on!! Who could've guessed?! They ditch the couple of security guards, and Hangman TOSSES Moxley into a garage door! Security rushes back in with reinforcements, but Moxley throws them aside to get at Hangman! Security and refs pry these two apart for what feels like the hundredth time already, what will it take for these two to wait for a match?
Renee Paquette holds a special sit-down interview with the Jericho Appreciation Society.
Renee is live in Nashville with Jake Hager, Daniel Garcia, Matthew Menard & Angelo Parker and thanks them for this time. She also has the Blackpool Combat Club's Wheeler Yuta & Claudio Castagnoli here. She thanks them for being here, and thanks them all for agreeing to no physicality. Renee starts with Claudio, but then Menard speaks up! When Claudio loses to Chris Jericho next week and has no choice but to be in the JAS, "The beautiful thing about being a sports entertainer, Claudio, is you can be anything you want! You like yodeling? You can be a yodeler!" Renee has the JAS calm down, she hadn't even asked a question.
The JAS oblige, and Renee says that at ROH Final Battle, in the main event, it will be Claudio VS Jericho for the ROH World title. What would it mean to Claudio to regain that title and bring it back to professional wrestling? It would mean a whole lot. That was his first world title anywhere. It would silence the doubting voice in his head that says he can't win "the big one." He needs to prove that, and vows he will prove that. Hager speaks up to just say, "I like this hat!" Then he takes out a matching bucket hat from his fanny pack, and he offers it to Claudio! Deep down, Claudio the Sports Entertainer will love the hat. They can be a great tag team again!
Claudio says he is sick of this! He is sick of the JAS, of sit-down interviews, and being on stage with microphones. He came to AEW to prove he is the best WRESTLER! He does that at Final Battle when he beats Jericho! Claudio throws his chair away but the JAS laughs like hyenas. Garcia says the BCC is falling apart! Yuta says Garcia shouldn't talk about stuff he knows nothing about! Garcia says alright, here's what he does know: he made the right choice staying with the JAS! Because that little combat club is falling apart! They'll prove it next week on Dynamite by "beating up some pro-wrestling dorks!" Hager & Garcia VS Claudio & Yuta!
Yuta says he is done with the JAS, the stupid hat, the stupid nicknames, and those suspenders with a belt. What the hell are you doing, Parker? The only reason Garcia isn't just dead to Yuta is because Yuta wants that ROH Pure Championship! So yeah, tag match challenge accepted. But at Final Battle, Garcia puts the Pure title on the line and they end this. Garcia says okay then. Yuta storms off now, will the BCC reclaim gold and honor to end their 2022?
AEW TNT Championship: Samoa Joe VS AR Fox!
Sure, Wardlow wants his belt back, but #TwoBeltsJoe is already ready to move on. Will Joe stay the Double Television Champion? Or will the newest high-flyer to go #AllElite start off with a bang?
The introductions are made, the AEW title is raised, and we see just who is The Face of TNT!
The bell rings and fans rally as the two circle. Fans sing "Joe is gonna kill~ you!" as the two tie up. Joe powers Fox to a corner, but lets off as the ref counts. Joe then throws a body shot, JAB, JAB, JAB, JAB, and HEAD CHOP! Fans fire up, Joe stomps Fox and drags him up. Joe DECKS Fox, then mockingly applauds. Joe brings Fox up but Fox throws hands! Joe HEADBUTTS Fox, runs, but Fox goes Matrix to duck the lariat! Fox PELES Joe and Joe tumbles out of the ring! Fans fire up as Fox builds speed and FLIES! But Joe moves aside! Only for Fox to roll through and stand back up! Joe turns around into a BOOT!
Joe gets in the ring, Fox follows and CLUBS away! Joe sweeps the legs! Fox lands on his face, Joe lands on Fox with a SENTON! Joe snarls at Fox as AEW goes picture in picture.
Joe covers, TWO! Joe sits Fox up to CHOP him to ropes, then stands him up. Joe bumps Fox off buckles, then soaks up the cheers and jeers. Joe storms up to Fox, drags him up, but Fox throws body shots! Fox runs, but Joe CLOBBERS him! Joe snarls, stalks Fox and then covers, ONE!! Fox is showing toughness and that amuses Joe. Joe drags Fox up, snapmares him and clamps on a hard neck wrench! Fox endures as Joe leans all his weight on the twist! Fox fights up as fans rally, and Fox throws body shots. Joe throws Fox down by his head! The ref reprimands, and Fox sits up, into a MULE KICK! Cover, TWO!
Now Joe is frustrated as Fox sticks around. Joe stalks Fox to ropes, drags him up, and bumps him off buckles. Joe CLUBS away on Fox's back with big forearm shots, then CHOPS him on the back! Fox slumps down and Joe smirks as he digs his boot in. The ref count, Joe lets off, and then Joe paces around. Joe drags Fox back up, HEADBUTTS him, but Fox kicks back! Joe throws a forearm, Fox kicks, repeat, and Dynamite returns to single picture. Fox runs, but Joe scoops to a SIDEWALK SLAM! Cover, TWO!! Fox barely bridges up for that, and Joe taunts him. Joe puts Fox in a corner, hoists him up top, but Fox throws forearms!
Joe CHOPS Fox back! And then climbs up after Fox, but Fox throws body shots! Joe steps back, Fox FLYING DDTs! Fans fire up and Fox MULE KICKS, BUZZSAWS, but then Joe ducks the heel kick, only to get a BASEMENT CUTTER! Fox hurries up top, 450 SPLASH! Cover, TWO!! Joe survives and shocks Fox! Fans fire up as Fox pounds the mat. Fox has some blood in his mouth but he just goes back up top. Fox leaps, but Joe moves aside. This time Fox crashes and burns! Joe runs to POUNCE Fox into the ropes! Joe hoists Fox up top, tucks him in, MUSCLE BUSTER!! Cover, Joe wins!
Winner: Samoa Joe, by pinfall (still AEW TNT Champion)
A strong first defense, he gets both belts on his shoulders, and then he gets a mic. "Ladies and gentlemen, I would like to welcome you to a new and glorious era! For I am the One True King of Television!" But Wardlow is on the tron! "Hey, self-proclaimed King of TV. Wow, that's almost as good as the last nickname you came up with in War Joe. Listen, I hope you enjoyed playing the role, because I'm coming for what's mine! Cuz Joe, this ain't your world, this is WARDLOW'S WORLD!" Wardlow has the fans chanting his name, will Joe have to watch his back from now on?
"Powerhouse" Will Hobbs continues his homecoming journey.
Still in Oakland, California, Hobbs says, "I walk along these streets… I've been bullied, I've been beaten up. It's only made me tougher." The guys on the street rolling dice spot him and give him space. They all wonder who that was, but know not to mess with him. Hobbs continues to narrate, "I'm going to let each and every one of you feel the pain, the hurt, the happiness. I'm taking what belongs to me."
AEW presents a new Technique By Taz.
We review Hook's match with Lee Moriarty in defense of the FTW Championship. Taz points out that Hook's escape from the Border City Stretch was all about breaking wrist control and sitting out to shift and pop free. Then Hook gets the half nelson and cross choke for the Redrum. Moriarty may be a submission savant, but Hook might be a prodigy. Will the Cold-Hearted, Handsome Devil continue to make his father proud in defending that title?
William Regal is here!
Indianapolis boos as "this snake, this coward" (Excalibur's words on commentary) makes his way to the ring. Moxley is no longer in the building so Regal doesn't have to hide. He walks down the Burberry carpet and into the ring where something is on a pedestal under a cover. Regal gets a mic while fans boo more, and he says, "Ladies and gentlemen… Your new AEW World Champion… Maxwell Jacob Friedman!" MJF makes his entrance, here as promised last week. Fans are torn as MJF swaggers his way out, belt around his waist and Burberry scarf around his neck. MJF goes to the ring, mic already in hand.
MJF and Regal hug, and MJF says, "I know you people aren't very bright, but when The Best Wrestler on God's Green Earth is holding a microphone, you keep your hillbilly mouths shut." Fans boo more as MJF says, "I would now like to tell you people how my and Mr. Regal's unholy union-" Fans tell MJF to STFU and that gives him pause. "How uncouth." But MJF finishes his thought by saying, "Not too long ago, Mr. Regal sent me an email and it was right after The Firm had attacked me, and that email reads as follows.
"Maxwell, I watched on as The Firm attacked you. It's become very clear you've grown weak. I see all the potential in you to not just become a villain, but the greatest villain of our time. However, as I've said previously, you have much to learn. I'm willing to help you reach your true potential, but if you want to get the world title around your waist, this time you mustn't grab the Dynamite Ring. Instead, you must grab the brass one. Yours Sincerely, Sir William Regal." It was after that that MJF and Regal secretly met, and MJF is not afraid to admit that Regal is a genius.
MJF was more than apt to listen when Regal said to not use the diamond ring, but the brass knuckles. Regal didn't want MJF to just beat Moxley, no no. He wanted MJF to leave Moxley with a lesson in the form of an emotional scar so that Moxley will never forget the day that he was outsmarted by MJF. "Now let's talk about The Firm, shall we?" MJF knows everyone wants to know what he's going to do to The Firm, "and to be honest, eh. I kinda respect The Firm. They saw a weakness in me, and like sharks smelling blood, they attacked, and I would've done the exact same thing.
"And let's be fair, even if I did harbor some resentment, Mr. Regal, do I really seem like the type to chase anyone down?" Regal says no. MJF says that'd take effort. And as Indy knows oh too well, effort is for poors like all of them! See, MJF is above that. And speaking of things MJF is above, let's talk about the belt, shall we? When MJF became our AEW World Champion, he made a promise to himself that he'd make changes around here. Out with the old, in with the new, and so looking at this belt, he wants to vomit in his mouth. And that's not just from being in Indiana.
Fans boo more but MJF says, "It's because it desperately needs an upgrade. This belt is tacky, it lacks class, and to make matters worse, it reminds me of all the men who held it previously. And if we're being honest with ourselves, yeah, sure, they were all talented in their own rights, I guess. But I think we can all agree none of them are on my level. And that is specifically why this version of the title, much like all of you, is garbage." MJF throws down Pretty Platinum! And then Regal unveils the BURBERRY STRAPPED AEW World Championship! MJF introduces to the world, the new and improved AEW World Championship, "Triple B: The Big Burberry Belt!"
Fans boo but MJF says this is now the most important, prestigious and prolific world title in all of pro-wrestling, and that's because MJF is the one holding it! "No one, and I mean no one, deserves to be recognized as world champion except for me! Not any of your over-hyped, overrated pieces of trash you guys constantly push for. Fake tough guys like Eddie Kingston…" Fans start chanting for "Eddie! Eddie!" MJF says they can chant all they want, Eddie will NEVER be world champion. MJF calls out other fake tough guys like Ricky Starks. Starks is a fake star is what he is!
And speaking of fakes, let's talk about the worst of the worst, the middest of the mid, fake wrestlers like Bryan Danielson! Fans boo but MJF says, "No offense, in comparison to me, Bryan Danielson couldn't wrestle his way out of a gaddamn paper bag. No offense, Mr. Regal, you tried everything you could. Some people just can't be helped." MJF tells Indy to pipe down, but speaking of people who can't be helped, here's a message to everyone on HIS show, in HIS locker room and on HIS roster. "So long as I'm in this company, you will never know what it feels like to be on top, because I am going to be world champion for a very long time. All the way, in fact, until the bidding war of 2024!"
At that time, Triple B will be a bargaining chip to get the biggest money contract in the history of the business! MJF will make more money in a day than any of these white trash hicks in their miserable lives! "I just pray to God the right Khan foots the bill, and Lord knows I ain't talking about Tony." MJF grins at the camera because he's talking about "Mah boi, jolly ol' Saint Nick! And my other boy, The Game, Trips. And if I'm being completely transparent here, Mr. Regal, come January 1st, 2024, I don't even know if a wrestling company wins the bidding war, because quite frankly, I am getting sick and tired of having to look at disgusting, grotesque professional wrestling fans on a weekly basis. Maybe Hollywood wins!"
MJF grins as fans boo more. But MJF isn't deaf. He knows there is an interesting amount of fans who were over the moon for him to become champion! Okay, to those fans, fantastic. But call him "Mystic Max," because their happiness will soon turn to resentment, because those fans are fickle! "Pretty soon, you'll be saying stuff like, 'I am sick of MJF! He's so boring! He's so repetitive! All he does is talk! He never wrestles. He's a coward!' There it is!" Fans chant "BORING~!" as MJF continues to predict the rants about making opponents jump through hoops. But to those people, MJF says, "Great."
Because y'know who keeps tuning in, praying to God that someone takes Triple B off MJF? YOU! MJF says during his long and illustrious reign, Triple B will be defended very rarely, and he will wrestler very rarely, because unlike everyone else, he's a special attraction. "In order for you discussing poors to see me defend my title, nine times outta ten, you will have to reach into your pockets for that small amount of money that you have, and buy a PPV in hopes to see someone dethrone me. Newsflash: they won't. I am about to have a world title reign that will make Hulk Hogan, JBL and Jeff Jarrett seem short and sweet!
"I am about to have a world title reign that is gonna make that shmuck, Bruno Sammartino, roll in his shitty little grave!" Fans boo as MJF stoops to new lows in his insults. MJF says we are now in the Era of MJF, and his reign of terror has only just begun. Fans boo as he holds up Triple B, but then MJF remembers something! He knows fans are confused by all this, but hold on. MJF brings the brass knuckles out and says without these, and without Regal, none of this is possible. The fans might've booed when Regal came out here, but everyone still respects him, both fans and wrestlers alike. Because for 40 YEARS, Regal, has given blood, sweat, tears, and sacrificed so much to the business!
MJF gets fans to cheer Regal because Regal loves the business. So that's why MJF wanted to say from the bottom of his heart, SUCKER PUNCH WITH THE KNUCKLES!!!! Fans boo as hard as ever as MJF walks over and squats by Regal's prone body. "It's funny. You said I had much to learn, and yet you're the one who made a deal with The Devil. So allow me to leave you with the words you left me seven long years ago. 'Will, the game has changed. MJF exclusive hires top talents and top world class athletes. When you're of them, send me your stuff. Yours Sincerely, the World Champion, Maxwell Jacob Friedman.'"
MJF drops the mic, brings Triple B with him, and leaves through the crowd. Bryan hurries to Regal's side, along with the medics. Regal wanted to make the greatest villain of all time, but he have just created the worst monster of all time! Did MJF cross a line no one should ever cross?
AEW returns as Regal is loaded into an ambulance.
He has a neck brace and backboard as he is on the stretcher. Bryan is there, he's going to ride with Regal to the hospital. Will Lord Regal be alright? Will someone avenge him by ruining all of MJF's plans for his future?
Ricky Starks VS Ari Daivari!
Speaking of, the Absolute #1 contender plans to ruin the holidays for MJF by taking both world title AND diamond ring! Will Starks be red hot going into the battle royal? Or will Daivari Dinero already ruin Ricky's own run?
Before the bell, Stokely Hathaway walks out to have everyone wait. He also has Ethan Page and Matt Hardy with him, and Hardy steals the spotlight by getting the fans cheering for V1 and "DELETE! DELETE! DELETE!" Stokely tells Hardy to get his ass to the back! Hardy smiles, but Ethan tells him to not forget that The Firm owns his ass! And in that Dynamite Diamond Ring Battle Royal, Hardy's gonna help Ethan win it all, because Ricky took away that #1 contendership away from him! So Ethan vows to take the battle royal from Starks. AND, Ethan is calling his shot right now!
At Winter is Coming, after MJF whoops Starks' ass around the whole arena defending the world title successfully, Ethan will whoop MJF's tired ass! Then Ethan will be the one with the diamond ring, and Starks will just watch and cry. IF he makes it to Winter is Coming. Daivari CLOBBERS Starks in the corner! The ref rings the bell, Daivari stomps a mudhole, then he fires off hands. Daivari whips, Starks ducks 'n' dodges to SPEAR! Fans fire up with Starks and he drags Daivari up! Underhooks, gut wrench, ROSHAMBEAUX!! Cover, Starks wins!
Winner: Ricky Starks, by pinfall
Starks looks at Ethan and Stokely as they're already eating their words. Will All Ego be deflated in that battle royal? Will Starks win big again to then go for BOTH of MJF's prizes?
Backstage interview with Jamie Hayter, Britt Baker & Rebel.
Tony Schiavone is with the AEW Women's World Champion, the Doctor, and the Doctor's Assistant and brings up last week how Britt & Hayter won big in tag team action. Britt wants Tony to keep "Doctor" in how he addresses her. And also, she shouts out the big win by her Pittsburgh Steelers right here in Indianapolis. But let's talk about what is really concerning: The coming sit-down interview Renee has with Saraya. Hayter has a great idea! Why not a sit-down interview with THE Women's World Champion! A little chat even. And he will, next week. Renee can sit her ass at home! It's settled, yours truly, Dr. Britt Baker, DMD.
Willow Nightingale VS Anna Jay "A S" w/ Tay Melo!
Things are getting fierce in the invigorated AEW Women's Division, and the always positive powerhouse is positively gonna pummel the Star of the Show! Will Willow keep the energy going to the top of the rankings? Or will the Queenslayer choke her out?
The bell rings and Anna smirks as she circles with Willow. Anna avoids Willow but Willow clamps onto an arm! Anna whips free but Willow runs her over! Fans fire up as Willow runs, rolls then runs Anna over! Willow flexes, drags Anna up and short arm LARIATS! And short arm LARIATS again! Anna ELBOWS back but swings into a BIG back suplex! Fans fire up as Willow runs to SPLASH! Cover, TWO! Anna goes to a corner, fans rally for Willow and she runs in to back body block! Willow does a dance, whips Anna corner to corner, then runs in to back body block again! Anna dodges the lariat to ROCK Willow, run and HEEL KICK!
Anna shoves Willow down, goes up the corner, and leaps for a BLOCKBUSTER! Anna mocks Willow before the cover, ONE!! Anna is upset as AEW goes picture in picture.
Willow gets to ropes but Anna CHOKES her! The ref counts, Anna lets off and paces about. Willow throws body shots but Anna CLUBS her down. Anna CHOKES Willow, the ref counts, but Tay is also talking trash. Anna lets off and Tay gets a cheap shot in! Willow swipes at Tay but she gets away, and then Anna bumps Willow off buckles. Anna stalks Willow, CLUBS her down, then shouts at the fans to shut up. Willow kicks Anna, Anna ROCKS Willow, and Anna whips Willow corner to corner. Anna runs in to back elbow Willow down! Anna talks more trash, covers, TWO! Fans rally but Anna bumps Willow off buckles.
Anna ROCKS Willow again, whips her to ropes, then CLOBBERS her with an elbow! Anna soaks up the heat while Willow crawls. Anna CHOKES Willow on the mat, the ref counts and Anna lets off to then cover, ONE!! Anna is annoyed at Willow's toughness, and she CLUBS Willow down. Anna bumps Willow off buckles, digs her boots in, then lets off at 4. Tay applauds as Anna snapmares Willow for elbows! Anna clamps on a chinlock and she squeezes tight. But Willow endures and fans rally up. Willow fights up, only for Anna to wrangle her down. Willow fights up again, throws body shots, and AEW returns to single picture.
Willow ROCKS Anna, but Anna ROCKS Willow. Willow ROCKS Anna, so Anna ROCKS Willow! Fans rally as the shots go back and forth, and Willow CHOPS and ROCKS and CHOPS! Anna KNEES low, whips, but Willow reverses. Willow runs in to back body block in the corner, and LARIAT! Snapmare, run and BOOT! Fans fire up with Willow and she whips Anna to ropes, for a SPINEBUSTER! High stack, TWO!! Anna survives but Willow drags her back up. Willow fireman's carries, Anna slips off to waistlock but Willow elbows free. Willow runs, into a spin and wrench and HOOK KICK! Then a Gory Especial, GORY BOMB! Cover, TWO!!
Willow survives and upsets TayJay! Fans fire up and cheer Willow on as she rises up. Anna shouts she's gonna choke her out! QUEENSLAYER!! But BACKPACK SENTON turns that round! Willow drags Anna up and gut wrenches, but Tay gets on the apron! Willow DECKS her for it! Anna reels Willow in but Willow fights the clinch with elbows! Gut wrench, but Anna hooks a leg to roll! Cradle, TWO!! Anna hurries but Willow BOOTS and LARIATS! Fans fire up and Willow drags Anna back up! Gut wrench, DOCTOR BOMB!! Cover, Willow wins!
Winner: Willow Nightingale, by pinfall
No weeping Willow here! She's all smiles as she gets another great win! Will Willow will her way to a title opportunity in time for the holidays?
But wait! TayJay aren't done having a bad time, cuz RUBY SOHO Is back! Tay thinks she's coming from the ramp, but nope! Ruby slips in from the crowd! Tay turns around, and Ruby tackles her! Ruby rains down fists! Anna returns but Ruby DECKS her! Tay ROCKS Ruby, but Ruby just grins! Ruby chases Tay out of the ring and brings her around to HEADBUTT! Tay wobbles, Ruby brings Tay around again, into DESTINATION UNKNOWN to the ramp! Ruby sits with Tay and gives her a kiss on the forehead. Is the Runaway going to run through the Brazilian Goddess?
The House of Black speaks.
Malakai himself says, "Before this week is done, you will have seen more of us making less of them." The House is back from the dead, what does this mean for AEW?
Backstage interview with QT Marshall and Orange Cassidy.
Schiavone notes we all saw The Factory and Best Friends fall victim to the return of Malakai Black, Brody King & Buddy Matthews. They agreed to this time to talk it out. QT wants to talk directly to Cassidy since he keeps getting interrupted. QT wants a shot at the All-Atlantic Championship. Cassidy says no problem. Oh, yeah, okay. Then this Friday on Rampage, it won't just be a normal match! QT wants a Lumberjack match! Yeah, love it, great. See you then. QT can't stand that, though he got what he wanted, Cassidy kept talking over him. But since he got what he wanted, will QT get the title? Or will he just get what he deserves?
The Baddies are here!
And it is a celebration for the still undefeated AEW TBS Champion! Jade Cargill is 42-0, has the physical belt back, and has Red Velvet back, though she kicked Kiera Hogan to the curb. That aside, they and Leila Grey go to the ring, Velvet and Leila in magenta to contrast with all the green and gold. The confetti cannons go off with red, while Jade has the mic to say, "Now we all know why we're here tonight: because of me, and my big ass celebration! But before we begin, let me address something and set the record straight. I made the Baddies, I say who stays and who goes. Now you see, I got rid of the trash last week. So I'm so confused as to why you two were chilling with her this past weekend!"
Velvet shrugs, Leila rolls her eyes, but Jade says she is done playing games! Jade got her belt back from Nyla Rose at Full Gear! Understand that to stand next to Jade is a blessing. So either you two get in line, or they can step. Because they are eating on her dime, making names off of her, and this whole company is eating off of her! SHE is the brightest star the company has! Stand her next to any wrestler in the back, and every consumer knows she's the star! No one has Jade's face, Jade's body, or Jade's aura. NOBODY! Leila and Velvet seem to agree with that since they're staying right there in the ring.
Jade then asks the fans, "So you tell me what we're gonna do about that. And you all can play, but I put asses in seats!" Plenty of the fans agree with that. "I wrestle for bad bitches. Now cameramen, do your job and get my Baddies." The cameras do in fact find the Indy Baddie Section as Jade continues. "I am the real deal! I am nothing but real. And like I said, I create careers. And speaking of careers, Lil' Bow Wow is a joke! Is a total joke!" But wait, Bow Wow is on the tron! And he says, "Jadey, baby, you deserve all the flowers in the world. Congratulations on your little win. It was cute, really cute."
But to get to business, time is money and Bow Wow is all about money. He's done with his tour, has a lot of time on his hands, so what does that mean? "See you soon. Real, real soon." Jade doesn't understand what the hell is going on with Bow Wow, but she and the Baddies storm out of the ring. Who, if anyone, will ever dethrone #ThatBitch?
The Acclaimed speak.
Billy Gunn is with Max Caster & Anthony Bowens backstage, and he's like a drill sergeant with his trainees. He asks, "Why is there a camera in our face?" Bowens answers, "Because AEW stands for Acclaimed Every Wednesday." Billy asks, "Why do you two not have a match on Dynamite?" Caster answers, "Because Everyone Loves the Acclaimed, and no one wants to fight us, Daddy Ass." Billy asks, "And what are you two going to do about it?" Bowens says, "I have an idea, Daddy Ass." Then would he like to let us all know? Bowens says this Friday on Rampage, they give a tag title opportunity to the best tag team in AEW!
How can that possibly be when THEY are the best team in AEW?! Caster says Bowens meant the second best team, Daddy Ass. Sorry. Okay. Then there's only one thing left to do: SCISSOR FINGER~!!! Who is the second best team in AEW? AKA the #1 contenders? We'll see this Friday when Rampage returns to its regular time of 10 PM Eastern!
AEW World Trios Championships Best of 7, Match 3: Death Triangle VS The Elite!
PAC, Rey Fenix & Penta El Zero M ruined the return of Kenny Omega & The Young Bucks with a bell hammer. Then they cheated the second match with another bell hammer. Will there be THREE hammers in this third match? Or can the Best Bout Machine and his boys finally get on the board?
The fans sing Carry On My Wayward Son for The Elite, and then the introductions are made. But then The Elite attack Death Triangle on the ramp! Omega is after Fenix, Matt Jackson is after Pac and Nick Jackson is after Penta! Fans fire up as the brawl goes from ramp to stage, but then also down the ramp. Indy fires up for "THE! ELITE! THE THE ELITE!" as Omega and Nick mug Fenix. Matt ROCKS Penta, the ref reprimands everyone, but Penta runs, into a back drop to the ramp! Nick kicks Fenix, runs to get a boost from Matt, the RANA sends Fenix down the ramp! Omega RAMS Pac into part to the tunnel, to hit a KOTARO KRUSHER to the stage!
The Bucks check on Omega, that elevated bulldog really hurts the tailbone and hip. Nick CLUBS away on Pac, drags him up, and Matt walks Pac with Nick down the ramp. They head for ringside, Omega walks off the pain, and the Bucks set Pac up. Omega runs down the ramp to build up speed, for a SUPERKICK from Pac!! The Lucha Brothers then somersault down the ramp, DOUBLE STUNNERS!! Death Triangle turns things around on Elite and this still isn't even on record as AEW goes picture in picture!
Fenix CLUBS Omega, ROCKS him and they end up going around the ramp. Matt and Nick hobble, Penta and Pac keep on them. Omega and Fenix brawl just offstage in front of fans. Fenix UPPERCUTS, Penta CLUBS and KICKS Nick to send him along the pyro grate. Nick hits Penta back and TOSSES Penta off onto Fenix and Omega! Pac and Matt brawl at center stage while Nick LEAPS to AX HANDLE Penta back down! Matt KICKS Pac towards that side of the stage, reels him in, but Pac blocks the suplex. Matt keeps trying but Pac throws body shots. Matt throws those shots back, then punches away on Pac's forehead!
Matt gets space, runs but Pac BOOTS him away! Then Pac says what the hell, and ARIHARA MOONSAULTS onto Nick, Omega and the Lucha Brothers!! Death Triangle then drags Nick and Omega up, but Matt SUPER CROSSBODIES them all down! Omega helps Matt up and the Elite drag Death Triangle up. The brawling continues, going back to the ramp and then to ringside. Omega sends Penta into railing while Nick sends Pac into the apron. Fenix whips but Matt reverses to send Fenix into barriers! Matt mocks Fenix's pain then kicks him down! Matt then brings Fenix around to have him join the others ringside.
Dynamite returns to single picture, Brandon Cutler is vlogging this for The Elite as they set up Death Triangle. They all put one out, but the ref wants this to finally get in the ring. Omega says fine, and he puts Penta in the ring. The bell finally sounds and NOW this is a match! Then Omega kicks Penta out of the ring, the Bucks DOUBLE APRON POWERBOMB Fenix and Pac! Omega then brings Penta around, but Penta fights that bomb off to CHOP Omega! And CHOP Matt! And tilt-o-whirl BACKBREAKER Nick! Omega rushes back in, but into a tilt-o-whirl BACKBREAKER! Fans fire up with Penta as he shouts, "CERO! MIEDO!"
But then Penta moves, Matt WRECKS the ref with that wrecking ball dropkick!! And Alex Abrahantes sneaks a bell hammer to Penta! Penta hurries, hiding that hammer in his waistband. Penta then sets that down in a corner, and builds speed to FLY! Direct hit on The Elite! Penta puts Omega in, grabs said hammer, and fans are torn! Fenix gets in and he tells Penta NO! They've already done this enough for his liking! Penta tells him to shut up and just watch! But then Fenix grabs the hammer from Penta! V-TRIGGER hits Fenix!! Fenix flops out of the ring, Penta kicks Omega and tucks! But Omega slips out, the Bucks DOUBLE SUPERKICK Penta!
Omega hurries to SNAP DRAGON! Penta flounders, the ref is finally up, and fans are thunderous as Omega drags Penta back up. POWERBOMB, flip over and V-TRIGGER!! Cover, but Pac breaks it! Nick kicks Pac and sends him out. Omega goes corner to corner but Penta BOOTS him away! Nick runs in but is put on the apron! Matt runs in, but he's also put on the apron. Omega runs back in but Penta dodges so Omega takes the DOUBLE ENZIGURI! Penta SUPERKICKS Omega! Fenix SUPERKICKS Matt! Pac BOOTS Nick! Death Triangle sets Omega up in a drop zone, Death Triangle all climb the same corner!
Fans fire up as Death Triangle takes aim at an Elite each! Penta DIVING DOUBLE STOMPS while Fenix and Pac DOUBLE ARIHARA MOONSAULT! Penta hauls Omega up, "CERO! MIEDO!" Tuck and FEAR FACTOR!!! Cover, TWO?!?! Penta cannot believe it! Tag to Pac and "This is Awesome!" as Pac goes up top. Nick runs in to get Omega to safety! Nick then ducks under Pac's leap and SUPERKICKS him on the return! Nick aims at Penta but Penta blocks his superkick! Fenix SUPERKICKS Nick! Matt SUPERKICKS Fenix! And SUPERKICKS Penta! Matt hits NORTHERN LIGHTS on Penta, and starts up the Polar Express!
But Fenix LEAPS in, only for Matt to catch him! DOUBLE NORTHERN LIGHTS! Fans are thunderous as Pac BOOTS Matt down! Omega staggers to a corner, Pac runs in, and he BOOTS Omega! Pac puts Omega up top, climbs up after him, and then stands Omega up. Omega fights the superplex to fire off forearms and elbows! Pac clings to the ropes to stay up! They get forehead to forehead, but Omega fires off forearm after forearm! Pac just keeps taking those shots! Pac HEADBUTTS Omega in return! The brace might've helped in that! Pac stands Omega up, for a SUPER FALCON ARROW!!! Cover, TWO!!!
Omega survives again and fans are thunderous as AEW goes picture in picture.
Fenix CLOBBERS Matt on the outside, Pac and Omega slowly sit up in the ring. Nick coaches Omega, but Pac drags him to the Death Triangle corner. Pac stomps Omega, kicks him, then drags him up to bump off buckles. Tag to Fenix, he snapmares Omega and BUZZSAWS! Pac KICKS, Penta KICKS, and then Death Triangle TRIPLE BASEMENT DROPKICK! Jackknife cover, but Nick breaks it! Fenix bumps Omega off buckles, CLUBS him, then tags Penta. Penta turns Omega around to CHOP! Omega staggers but Penta brings him back. Tag to Pac, he CHOPS Omega down! Pac paces while Omega is stinging.
Pac eggs the fans on, taunts the Bucks, but he turns around into a CHOP from Omega! Omega CHOPS but Pac kicks out a leg to BOOT Omega down! Pac then BOOTS Nick down for good measure! Pac kicks Omega around, taunts him, then ROCKS him! Omega ROCKS Pac back! Pac ROCKS Omega, Omega ROCKS Pac, and they go back and forth! Pac fires off a flurry and Omega wobbles! Pac pushes Omega around, Omega throws body shots but they're a bit weak. Dynamite returns to single picture as Pac eggs Omega on. Omega fires stronger body shots now, so Pac SOBATS! Pac runs, but into a V-TRIGGER!
Pac wobbles against ropes, Omega runs in but Pac dodges to SNAP GERMAN! But Omega is up to LARIAT Pac down! Fans are thunderous and their teams are chomping at the bit! Omega and Pac crawl, reach out, hot tags to Fenix and Nick! They DOUBLE LARIAT, and again, then Fenix shoves, but Nick dodges the rolling sobat! Nick runs in, whips Fenix, but Fenix tiger feint rewinds! Nick ducks the heel kick to SUPERKICK! But Fenix kips up, only for Nick to block that superkick to SCREW HIGH KICK! Fenix stays up so Nick wheelbarrows into a CUTTER! Cover, TWO!! Fenix is still in this but Nick tags Matt.
The Bucks drag Fenix up, double whip, but Fenix ducks and springboards, but the Bucks catch his crossbody! Nick helps Matt position Fenix in the gut wrench, then Nick goes to the apron! But Fenix RANAS Matt into Nick! Fans fire up as Fenix somersaults, but Matt catches him to a fireman's carry! Nick goes up the corner, MORE BANG FOR YOUR BUCK! The full combo of rolling senton, 450 splash and moonsault connects! Cover, but Penta SUPERKICKS it apart! Nick throws Penta back out and fans fire up! Nick and Matt sit Fenix up, B T E- SUPERKICKS from Pac & Penta! Omega ROCKS Pac, ROCKS Penta, CHOPS Pac then CHOPS Penta!
Omega fires off hands on Penta and he drops! Pac swings, into a full nelson! Pac breaks that so Omega waistlocks and GERMAN SUPLEXES, only for Pac to land on his feet! Fenix somersault CUTTERS Omega! Fenix tags Penta, Penta tags Pac. Penta drags Matt up, "CERO! MIEDO!" Fenix is up top, Penta tucks Matt in, DOUBLE STOMP FEAR FACTOR!! Fenix then DIVES onto Nick and Omega! Tag to Pac and he climbs up! Penta goes up and up to ESCALERA SPLASH! 450 SPLASH from Pac! Cover, TWO!!! Matt survives and Pac is fuming! Matt flounders to a corner, Pac runs in and UPPERCUTS! Pac reels Matt in to BRAINBUSTER! Cover, TWO!!!
The Bastard is furious as Matt survives again. Pac drags Matt back into the drop zone then climbs up. BLACK ARROW, into Matt's knees!!! Cradle, THE ELITE WIN!!!
Winners: The Elite, by pinfall (the series is now 2-1, in favor of Death Triangle)
FINALLY, The Elite score one on Death Triangle! But they've still got a long way to go in this Best of 7! Omega gets the mic to say, "There was never gonna be a sweep, as long as The Cleaner's in town. We're bringing this back, it's gonna be a reverse sweep. And boy, this is the first time in awhile I've been able to close a show. So without any further adieu, I must bid you all a good bye, mwah! And good night, BANG! Now play that song again, would ya?" Fans sing Carry On again as Dynamite goes off the air. Will The Elite come back from being down two to win this in six? Or will Winter is Coming cool them off so that Death Triangle can get hot again?
---
My Thoughts:
Great Dynamite here to pave more of the road for Winter is Coming. For one, a very creative change to the Dynamite Diamond Ring Battle Royal since the current ringbearer is also the current AEW World Champion. I had a feeling Starks would want in on that on top of being #1 contender to the world title. Starks squashed Daivari, he really should win the battle royal so he can make Winter is Coming a Winner Takes All situation. At the same time, that does seem a shame to have Starks lose both prizes, so maybe Starks calls for a double header? He may not win the belt but he can win the ring and take MJF's ace in the hole.
And speaking of the battle royal, I do like that Ethan wants to force Hardy to help him, but I bet Hardy finds a way to mess that up for him. Then maybe that starts things towards Hardy liberating himself and Private Party from The Firm. #HardyParty has been building up wins on Dark and Elevation, they could be Trios contenders on the other side of Elite VS Death Triangle, and that could be all the more reason The Firm will want to keep them under contract as long as possible.
Great opening segment from Moxley and the surprise return of Hangman! Of course it turns into a brawl that happens again backstage, and that will definitely be a match for Winter is Coming. And I think we will get the proper finish there we were meant to see in the title match. Amazing first match of the night in Bryan VS Dax tonight. Dax has definitely proven himself as a great wrestler, no matter what division we're talking about. He loves being a tag guy with Cash, but maybe before calling it a day, Dax will win a midcard title. Perhaps the All-Atlantic Championship since Cassidy loves putting that thing up.
QT and Cassidy had a hilarious little promo to set up a match for Rampage, but a Lumberjack Match is just tailor made for the House of Black showing up and wrecking everyone ringside. I'm pretty sure Cassidy retains the title either way, and he'll likely defend it against Malakai 1v1. Acclaimed have a good promo to set up a tag title match, but I don't see FTR stepping up to them on a Rampage. It'll probably be whoever is second on the contender's list. And whichever that team is, they're losing to The Acclaimed. FTR and Gunn Sons have to set up something for Final Battle, it's what makes sense.
Speaking of other things that were set up for Final Battle and that make sense, great sit-down interview promo from JAS and BCC, especially with Claudio being fed up with the constant interviews. Hager bringing out a second purple bucket hat is hilarious, too. Hager & Garcia VS Claudio & Yuta will be a great tag match, Garcia VS Yuta will be a great Pure title match since we've seen it a couple times already. But I cannot be sure where the titles go. Of the two, I see Garcia losing, but then that means Claudio will be forced to sports entertain. A part of me would love seeing what happens with that, though.
The celebration for The Baddies wasn't much of a celebration, and they didn't even get to have the clearly red velvet cake. But Jade really amped up her arrogance saying Jade is AEW. I almost thought this was the moment she turned off Velvet and Leila for good, but guess not. And Bow Wow either has a proxy to dethrone Jade, or he is such a distraction that Jade loses. I can't be sure who Bow Wow introduces in the first idea, while that second idea feels a bit cheap. I suppose it does keep Jade strong in her first loss ever, but Jade is so good as a character that she deserves to be beat by someone straight up so there's no excuse.
Good match for Willow VS Anna and a very good win for Willow. But since she's lost multiple times to Jade, she probably has to wait until Jade loses it so she can go after the new champ. And a great return for Ruby in her hometown, she and Willow can both build momentum taking the fight to TayJay. Good promo from Hayter and Britt to keep the "hate-on" for Saraya. Nice return of Technique by Taz, and I really liked the orange filter. No idea who is next for Hook, or who dethrones him, but Hook is finally facing people that challenge him, so that's good.
Another great vignette for Hobbs. He really should be TNT Champion, but it is nice to get some real depth for his character. He'll definitely be the next TNT Champion after Wardlow VS Joe. Joe VS Fox was a great match, too, and it's great for Fox to be somewhere higher profile. MJF continues to be great on the mic, but he should be pissed at whoever made that belt for him. The Big Burberry Belt just looks like a Big Brown Belt because of how muted those colors ended up on the leather. But you do have to appreciate MJF has picked up the mantle of "AEW's HHH Parody" with Cody Rhodes in WWE.
And just as things were starting to drag on, MJF turns it all around with that sucker punch to Regal! Bryan was devastated, but he'll surely return with rage, wanting after MJF, and I wonder if Tony Khan already shoots down MJF's "PPVs only" stipulation by making MJF face Bryan at like Holiday Bash or New Year's Smash to see if MJF even makes it to 2023 as champion. Also, lots of people are talking about Regal going back to WWE but not going back to WWE, I don't know which will happen, but this is of course a way to write him off for a moment and give him a great return moment to screw MJF over.
And lastly, what a great main event for the trios titles. I feel like half of the segment wasn't even officially a match. These two teams keep busting out great stuff, and the Death Triangle story with the hammer continues. It more or less cost them tonight, but the Elite had to get on the board somehow. They take a week off from this series next week to come back at Winter is Coming, but I bet there will be a promo where Fenix argues with Penta about the hammer. This is all leading to The Elite getting the belts at the end of the series, and then Death Triangle might fall apart. I don't really want that, the Trios Division needs trios as great as them, but if even The Dark Order can fall apart, then any trio can.
My Score: 8.8/10