Cook: Don't Hate Lafayette Because They Don't Know #DIY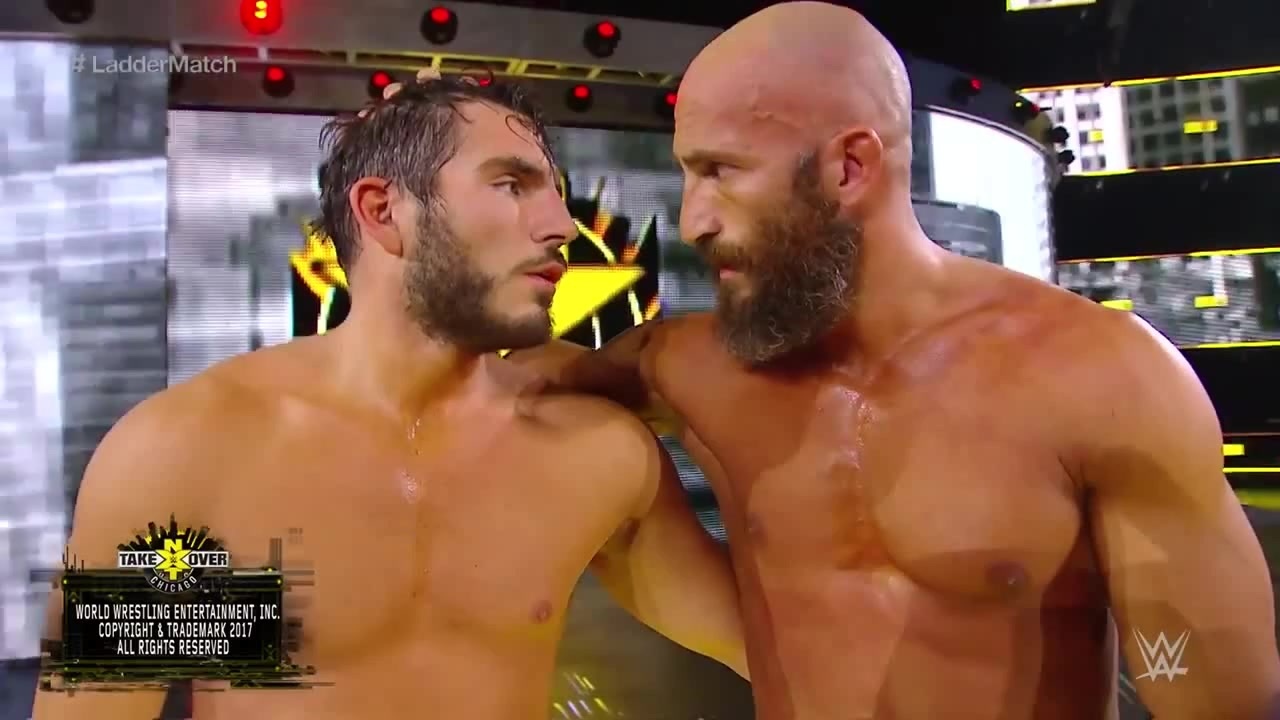 Steve Cook chimes in on the controversy surrounding the WWE Monday Night Raw crowd from Lafayette.
Anybody that knows me well knows that I've always been a huge baseball fan. It was the first sport I fell in love with as a kid and has been part of my life as far back as I can remember. I read pretty much anything I could about the history of it. I might be a Cincinnati Reds supporter, but I also have a good appreciation for most of baseball history.
That's why I was excited when the New York Yankees came to town in 2011. The Yankees don't come to Cincinnati very often. In fact, it was only the second series they'd played in Cincinnati since interleague play started in 1997. Whether you like the Yankees or not, it's hard not to be impressed with their tradition of success. Their twenty-seven World Series championships are sixteen more than any other team has. Names like Ruth, Gehrig, DiMaggio, Mantle & countless others give the Yankees a tradition that's unparalleled.
Aura & Mystique on the road
Even in 2011 the Yankees had some all-time greats on their roster. Mariano Rivera became the first unanimous Hall of Famer this year. Derek Jeter will follow him into the HOF in 2020. Alex Rodriguez…well, that vote's going to be interesting. He's got the numbers! Heck, Bartolo Colon was on that team, and his HOF vote will also be interesting if he ever retires.
I was lucky to get off of work and get a ticket to a Wednesday afternoon game. The stadium was packed & stacked, as fans in the area knew that the Yankees wouldn't be back in Cincinnati for several years. Unfortunately for the fans & myself, Jeter was on the disabled list so he wouldn't be playing. Nobody's fault, these things happen. We would have expected A-Rod to play, but a rainout the night before resulted in Wednesday being a previously unscheduled doubleheader, and Yankee manager Joe Giradi opted to give Rodriguez the day game off.
Lineup card subject to change
Playing third base for the Yankees instead was the immortal Ramiro Pena. He played 23 games in 2011 and went 4 for 40 for a batting average of .100. He had one home run, four RI & scored five runs. If you're one of those advanced stats guys, he had a WAR of -0.8 for the season. In all fairness, this & 2012 were his least productive seasons in MLB. He managed to play 50 games in 2013 & 81 games in 2014 for the Atlanta Braves & wrapped up his MLB career in 2016 with the San Francisco Giants. From what Wikipedia tells me, he's currently playing in the Mexican League.
Jeter's replacement ended up accomplishing a bit more. Eduardo Nunez played 127 games for last season's World Champion Boston Red Sox. He was also an All-Star in 2016, though I think that was due to the fact that every team has to have an All-Star & the Minnesota Twins didn't have a ton of candidates. We also got to see Rivera close out the game, so it's not like we missed out on everybody of historical importance. And yes, Jorge Posada was there playing first base and hit a home run. Any Yankee fan reading this will yell at me if I don't mention Posada.
Core 4, baby
At this point you're probably wondering why in the the world I've spent all this time writing about a random June 2011 Yankees/Reds game. In the big picture, that game wasn't too terribly important. A ton of baseball games aren't. The game came to my mind early Tuesday morning while I was catching up on Twitter's reaction to Monday's Raw episode.
Mostly, people were mad at the crowd. This week's Raw was notable for being the main roster debut of four NXT Superstars. (NXT wrestlers are called Superstars too, right?) Ricochet, Aleister Black, Johnny Gargano & Tommaso Ciampa all wrestled on Monday night's show in Lafayette, Louisiana.
Triple H did the big introduction at the beginning of the show, we got videos with Michael Cole yelling buzzwords, and the four men got to take part in matches. Which is more than some of the last crop of NXT call-ups can say. Ricochet got to do some flips. Black got to beat up Elias. Gargano & Ciampa got to randomly re-form their tag team.
It was fine, if a wee bit random. I would have expected NXT fans to be happy that some of their favorites were on Raw-wait, no, I wouldn't have expected that at all because NXT fans want their favorites to stay in Full Sail forever. WWE will mis-use them on the main roster, you see. So I was a little surprised that wasn't the main thing that Internet wrestling fans were complaining about.
No, it was the crowd.
The Raw crowd didn't make enough noise for these debuting talents. They should have been out of their seats for Ricochet & Black like they were Austin & Rock in 1998. And of course the fans should have gone crazy for DIY vs. The Revival because it's great tag team wrestling.
Listen, I'm with you guys as far as the talent of these guys goes. I'm hip to the NXT jazz. I've been watching & reviewing lately, If I was in that crowd, I would have been cheering & rooting all of those guys on. The thing is…I'm not in the majority of wrestling fans. Far from it. I'm a wrestling nerd that consumes way too many hours of my day with watching wrestling & writing my opinions about it. From what I can tell, a lot of the people I saw whining & moaning about that crowd do the same thing that I do. We're obsessed with wrestling & analyze everything way too much because that's what we enjoy doing.
Not everybody does that.
Sometimes we lose touch with the fact that not everybody is like us. There are plenty of wrestling fans that don't spend every day obsessing over the gossip or watching every single show they can get access to. I know WWE fans that don't get WWE Network. There are even WWE Network subscribers that don't watch NXT. I'm not going to get all hot & bothered & mad at people that don't watch NXT for not going crazy over NXT call-ups. I might wonder why Baron Corbin gets a louder reaction than any of them, and I might think that reflects poorly on their taste, but at the same time, I realize that it's because Baron Corbin's been on TV long enough to establish a persona.
To the casual wrestling fan, Ricochet & Aleister Black are like random guys filling in for Derek Jeter & Alex Rodriguez. Hopefully their careers turn out a little bit better, but just like I wasn't excited to see Ramiro Pena back in 2011 at Great American Ballpark, Lafayette wasn't excited to see Aleister Black. You can't fault paying wrestling fans for not watching all the shows, unless you're just looking to lord your knowledge over everybody else.
Most of those fans at Raw didn't have any idea what a Johnny Gargolye or a Tomato Chomper was. Hopefully they'll get the chance to find out, and hopefully they'll appreciate them as much as we do. Until then, give Lafayette a break. Don't get mad at them because they paid to see WWE Superstars & got NXT ones instead.
King's WrestleMania Rewind: Stone Cold VS. Scott Hall (WrestleMania X8)
Chris King is back with another WrestleMania Rewind, looking at the NWO's Scott Hall battling Stone Cold Steve Austin at WWE WrestleMania X8 from Toronto!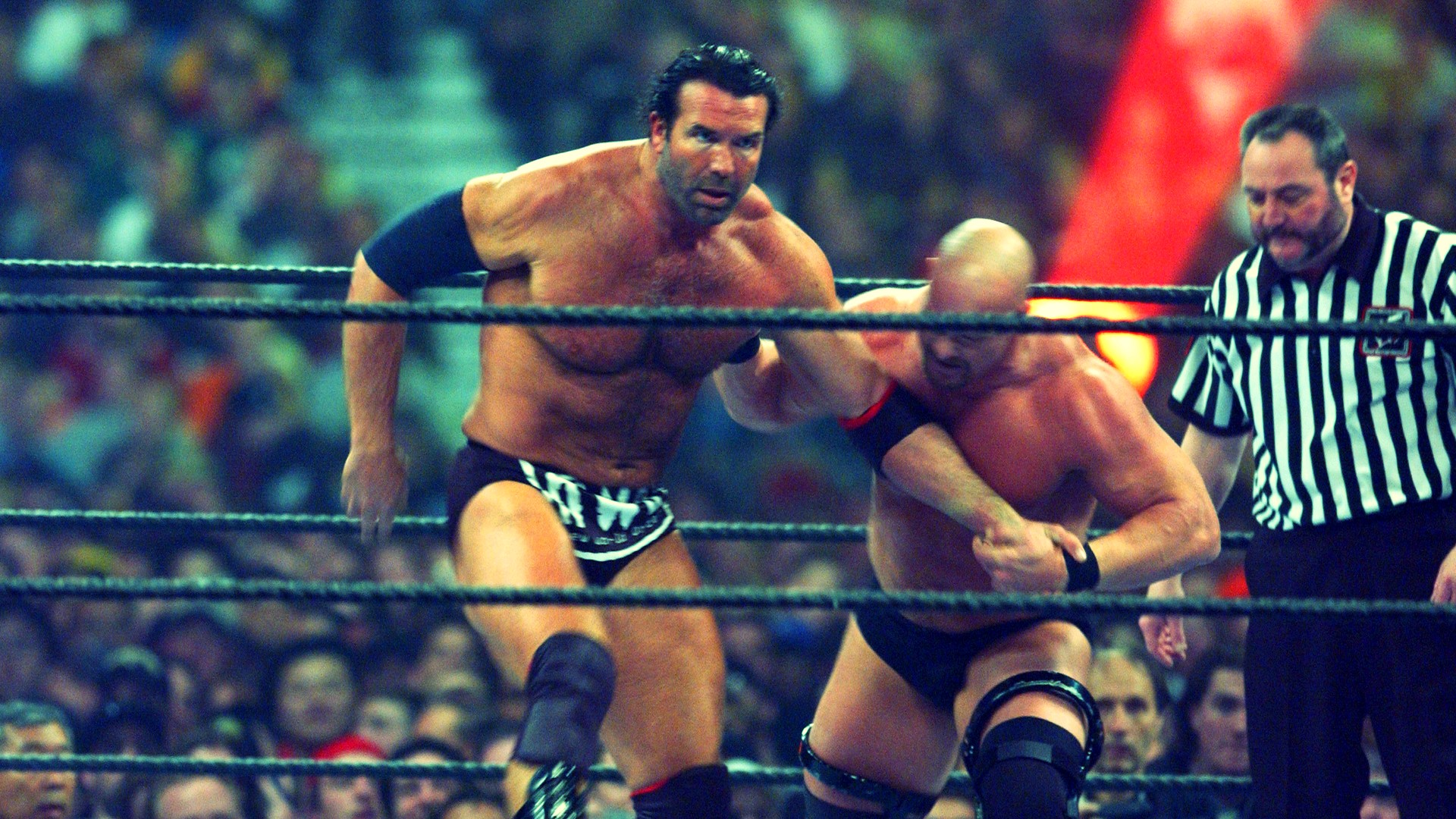 Chris King is back with another WrestleMania Rewind, looking at the NWO's Scott Hall battling Stone Cold Steve Austin at WWE WrestleMania X8 from Toronto!
Chris King is back this week with another edition of WrestleMania Rewind, where he is rewatching all the past Mania matches and feuds. This week you're in for a treat as we look back at 'Stone Cold' Steve Austin vs. Scott Hall at WrestleMania X8.
In late 2001, Vince McMahon bought out his competition WCW and acquired the rights to a plethora of talent including Booker T, Eddie Guerrero, Chris Benoit, and the iconic trio known as NWO. Hulk Hogan; Kevin Nash, and Scott Hall were hell raisers, and what better way to make a name for yourself than take out the two top superstars in the WWE The Rock, and Stone Cold?
The NWO cost Austin his chance at becoming the Undisputed Champion at No Way Out during his match with Chris Jericho. Adding insult to injury, the NWO spray-painted 'The Texas Rattlesnake' with their brand logo just like they did in WCW. As you can imagine, Austin was pissed and out for revenge against the group and primarily Scott Hall.
Hall would challenge Stone Cold to a match at WrestleMania 18. Both superstars beat the living hell out of each other leading up to this highly-anticipated match for who runs the WWE.
The glass broke and Stone Cold made his iconic entrance, and black and white NWO covered Halls' entrance alongside Kevin Nash. With the odds stacked against 'The Toughest S.O.B' could Austin or NWO prove their dominance? Sadly the NWO  broke up that very night when Hulk Hogan came to the aid of his adversary The Rock after their 'iconic' dream match. Stone Cold would ensure the victory with the Stunner. Hall would perform an Oscar-worthy sell over the finisher.
What a time to be a wrestling fan in the 2000s when nothing was impossible for WWE. Who would've thought WCW would go out of business and Hogan would make his long-awaited return to WWE?
King's WrestleMania Rewind: Seth Rollins vs. Kevin Owens (WWE WrestleMania 36)
Chris King takes a look at the most underrated WWE WrestleMania matches, and starts off with Seth Rollins battling Kevin Owens at WrestleMania 36!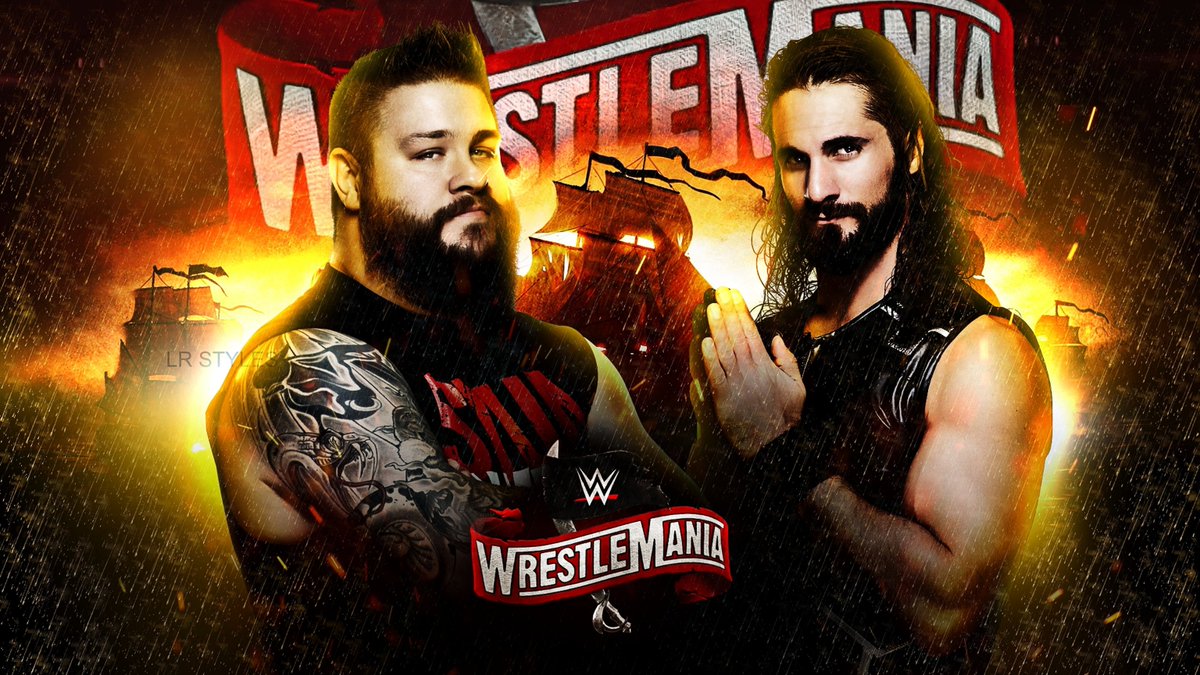 Chris King takes a look at the most underrated WWE WrestleMania matches, and starts off with Seth Rollins battling Kevin Owens in the WWE Performance Center at WrestleMania 36!
Chris King is starting a new series heading into WrestleMania season dubbed WrestleMania Rewind. Each week he'll be going back and sharing his insight over underrated matches at the Show of Shows. First up, is Kevin Owens vs. "The Monday Night Messiah" Seth Rollins at WrestleMania 36.
At the 2019 edition of Survivor Series, Rollins sacrificed himself during the men's traditional match allowing SmackDown to ultimately gain the victory. The following night the self-proclaimed Messiah, berated the whole roster but KO was not having any part of it. Owens quickly became a huge barrier in Rollins' cause for the greater good. The Authors of Pain attacked Owens with Rollins' character in question.
Owens finally had enough of his rival's mind games and torment and challenged Rollins to a match on the Grandest Stage Of Them All. Rollins mockingly accepted his challenge and the match was made official for night one of WrestleMania. Owens came out of the gate beating the holy hell out of the Monday Night Messiah trying to achieve his long-awaited moment at Mania but, Rollins tried to steal a disqualification victory by using the ring bell.
Owens hellbent on revenge provoked Rollins into turning their encounter into a no-disqualification contest where the fight could be taken all over the empty arena. The highlight of the match, was when KO used the WrestleMania sign to deliver a thunderous senton bomb through the announce table. Owens would secure the victory with a Stunner in an incredible match. Despite having no crowd during the pandemic era, both KO and Rollins put on an intense performance under the brightest lights.
In my personal opinion, this was a great feud that helped both superstars in their transformation as compelling characters for years to come.