The Good, Bad and Ugly: WWE Raw (02/25/2019)
Led by Roman Reigns and Big Dave Batista, Bobby's thoughts on Raw may surprise you.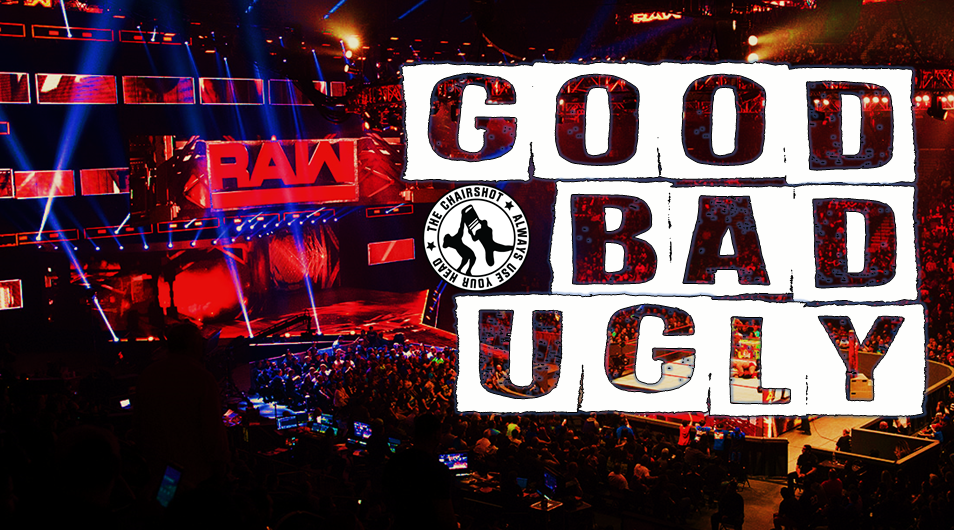 Raw is ROMAN, and WWE Raw was Batista, too. But was WWE Raw Good, Bad, or Ugly? This week's results from Bobby may surprise you.
Welcome to another Good, Bad and Ugly WWE Raw Edition.  WrestleMania gets closer and closer every day, and every week something seems to happen that shapes the big day.  FastLane is a small bump in the Road to WrestleMania but still on the way.  Tonight as promised we will see "The Big Dog" Roman Reigns and even the haters have to be impressed by him.  What other big things does Raw have planned? And are they Good, Bad or Ugly?  Let's watch this week's Monday Night Raw. 
GOOD
Roman Reigns
He is bravely and successfully fighting one of the most, vile diseases on the planet and still took the time to entertain the masses this week.  The Universal Champion is seen less and is a healthy, and capable person in every way.  He slowly went down the ramp, hugging and shaking hands with member of the audience.  David Arquette and some of Roman's family where standouts.  Respect is earned, and he has it.  The crowd was genuinely loving and gave him a standing, loud pop.  This was a long, very heartfelt promo with the Big Dog, as always, Reigns made an impact.  His cancer is in remission and of course that is just a miracle!  Great news!  Congrats Roman!  To literally add fuel to the fire, out comes fan favorite Seth Rollins embracing his brother in arms.  It is Good to see Roman, honestly in any form, this is All Good!  Welcome back Big Dog!  Heads up to the locker room, Roman is coming for his spot. 
Non-Title Match- Ricochet and Aleister Black vs. (Raw Tag Team Champions) The Rival
They are hyping the arrival of NXT's top guys.  Aleister Black is crazy hyped and for Good reason.  Ricochet is even better and let's his freakish talent show everyone show everyone what he is all about.  Revival really kicked ass in this match working insanely Good talent from NXT shined.  This was a short match as Aleister Black after taking a lot of punishment in little time, hit "Black Mass" winning a huge match against the Raw Tag Team Champions.  Good match but short.  Wish we could have had more. 
Intercontinental Championship Match- Finn Balor (C) vs. Lio Rush
After a short lived "Moment of Bliss" with the Goddess herself, this match happened.  This was action packed and both guys just know how to move around that ring with pure athleticism.  These guys are so Good and sharp.  Lio Rush working with Lashley has been tremendously successful, but Lio in the ring has been even better.  This was back and forth and impressive work by both competitors.  It's funny watching Balor overpower someone but that is what we saw.  Coup Ge Grace for the Win!  Balor victorious.    
Braun Strowman vs. Bobby Lashley
Battle of the big men, again Lashley was impressive.  This really looked Good.  For the amount of size in there they both move around fantastic.  This was very physical.  They laid it into each other but it was Braun Strowman who Out-Beasted, Lashley and crushed Lio Rush as well in his mayhem.  I guess this wasn't an actual match though, as they just hit Strowman's music and the whole thing ended.  Very strange way to do the segment.  Good action but very odd ending.
Drew McIntyre vs. Dean Ambrose
Decent match.  This was very physical and both guys beat the hell out of each other which is normal for McIntyre and Ambrose.  This was a No-DQ as both guys did all they could to 1-up each other.  As Ambrose had it under control, Elias made a run-in, giving McIntyre a wounded Ambrose.  McIntyre hit a Claymore Kick to finish him off.  After the match, Ambrose was in trouble as Lashley, and Corbin ran down to jump in.  Out of nowhere, with all hope lost, Reigns and Rollins saved their Shield Brother.  Great run in and way to get Roman involved. 
BAD
Elias
Elias was up to his usual stuff when unexpectedly, Dean Ambrose was the one who interrupted and beat up a very upset Elias.  This was really stupid to be honest.  Not really a waste of time though as it was really short.
Kurt Angle vs. Jinder Mahal
Open Challenge and openly horrible.  This short little stint was an open challenge to any attendees of the Flair Birthday Bash.  Angle answered and snapped Jinder's ankle for the win.  Considering who was involved this really was Bad, even though it was short.
Bayley vs. Nia Jax
Nia Jax completely squashed the Tag Team Champ and dominated the entire match.  It looked sloppy and scary in there.  Luckily she made the mistake of going after Banks.  Bayley got a huge knee to the head and finished the Irresistable Force with a beautiful elbow drop for the win.  This was just not Good, even with Bayley who is fantastic, this was a subpar, pointless match. 
Raw Women's Champion Ronda Rouse and Natalya vs. Ruby Riott and Sarah Logan w/ Liv Morgan
Logan is the real deal.  She really looks sharp and has some major power behind her moves.  Ruby Riott also works sharp and seems to not hesitate when pulling some big moves.  Rousey and Natayla always seem to struggle, of course there were some dramatically horrible moments here as well.  However Natalya and Rousey looked better than they could have, that had a lot to do with who they were facing.  Even the Liv Morgan spot was done well.  This was far from perfect even a little Bad.  Rousey and Natalya of course Win this one.  Then, Lynch of course ran in through the crowd to attack Rousey again but was arrested this time. This also wasn't the best work ever.  Starting to get a little to repetitive with big, special moments.  She isn't Stone Cold, she is The Man. 
Rousey Post Match Promo
It went from Bad to worse when Rousey then got on the mic.  She called out Mr. Mahon but his daughter took the call.  Rousey wants Lynch reinstated and Lynch had just been "arrested."  Sometimes things are just so obvious and just overacted and overdone.  This was all of those things.  Keep Rousey off of the mic, and if you are going to have her cut a long promo, do it with someone who can carry her.  Rousey then laid the Title down in the middle of the ring and walked out.  What does this mean? Who knows! 
16x World Heavyweight Champion, Hall of Famer Ric Flair's 70th Birthday Party
With the entire locker room watching, HHH, Stephanie, HBK, Ricky Steamboat, Kurt Angle, and Sting!  WOW for the Stinger!  Of course the WWE Video tribute is always money and this was no exception.  Although completely unexpected, Batista accosted a camera man and attacked Ric Flair in his dressing room.  All of this to get HHH's attention.  HHH ran back to aid an injured Ric Flair to end the show.  Everything should have worked out splendidly here but to do this whole show around Ric Flair's birthday and then not even have him come out is horrendous.  This was a really Bad ending even if it means HHH vs. Batista.   
UGLY- Not Quite but they tried.
FINAL
Overall
Bad News friends.  Bad news indeed.  We had ourselves a crap Raw this week.  This was just a big disappointment all around.  We had a few peak moments including mostly Roman Reigns but really, this should have been Good easily.  It simply wasn't.
Well this week is starting out Badly.  Can SmackDown and more importantly NXT be able to give their much needed Good quality to pick WWE back up into the Good column?  We will find out this week with more Good, Bad and Ugly. 
NXT Minus 6: The Most Pointless Match Ever
There are some things Brad really enjoyed, and others that made no sense. Do you agree with his assessments?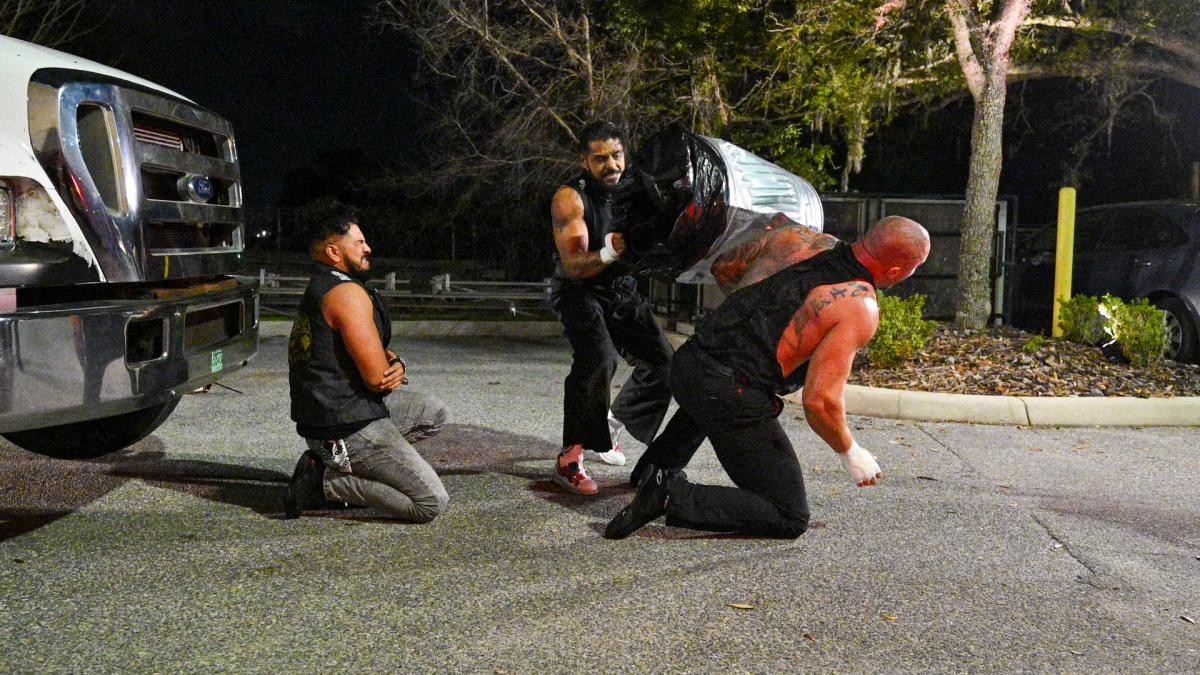 Not just pointless. It was Charles Barkley turrible. 
6. Dexter Lumis is in dire need of a makeover. Since his debut two years ago, the only thing that's changed is the possible addition of new arm tattoos. Great athlete. Deceptively agile. No depth to his character. He is the worst thing you can be in wrestling. Boring. 
5. Zack Gibson strikes again. Drake Maverick & Killian Dain are Shrek and Donkey. Savage! Gibson is on the mic what Wade Barrett needs to be. I like watching him wrestle. I love listening to him talk.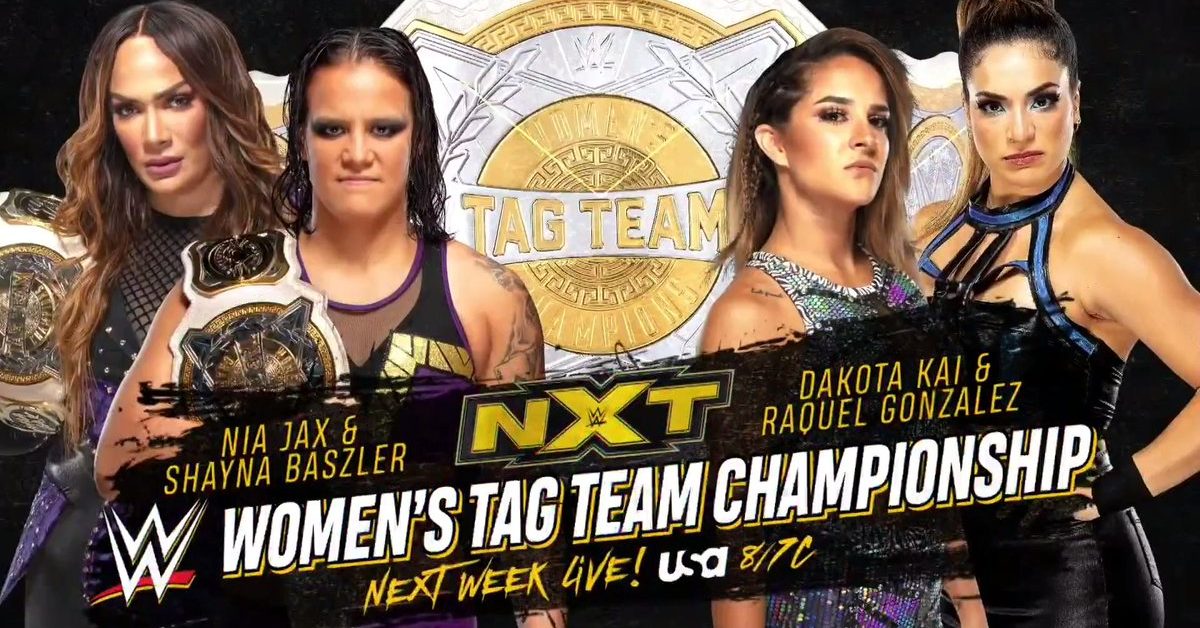 4. How good was it to hear Shayna Baszler's music again in NXT? I am cranked to 11 for the women's tag team title match. So many stories. Baszler and Dakota Kai have a long history. Raquel Gonzalez and Nia Jax, the two biggest, baddest bitches in WWE are out to prove who is the alpha bitch. Titles on the line. Baszler's homecoming. Kai's shot at validation. I'm smelling MOTY contender.
3. I am fully and deeply committed to the notion that Xia Li is the baddest person in the entire NXT locker room, male or female. Madame Li, I will never get on your bad side. If I accidentally cross that line, I will change my name and flee the unidentified state in which I currently reside. Un-Lished.  
2. That thing between Santa Claus Ice Cream Bar and Doomsday Saito was possibly the most pointless match ever. The feud was based on nothing. Why is a heavyweight going after a cruiserweight? Why do they continue to pretend Ice Cream Bar is a cruiser when he clearly isn't? How does Saito survive a 3-on-1 beat down to pop up fresh as a daisy and get the victory? It dragged on and on and on and on and on and on and on, clocking in at just under 92 hours. Let us never speak of this match again. No, it doesn't get a pic. 
1. This week's That's Why I Love Wrestling goes to…unidentified camera man! I'm on my couch, digging Leon Ruff's entrance. BTW, his music kicks all kinds of ass. Ruff is hanging on the ropes, loving life, when BAM! Kick to the head from Swerve Scott. I was genuinely surprised, never saw it coming, because the camera man was fully focused on Ruff, and so was I. Nice work, unidentified camera man.  
Cook's Top 5: Miz Moments
Cook brings the most must see Top 5 of the week! Is it obvious or a MIZtery?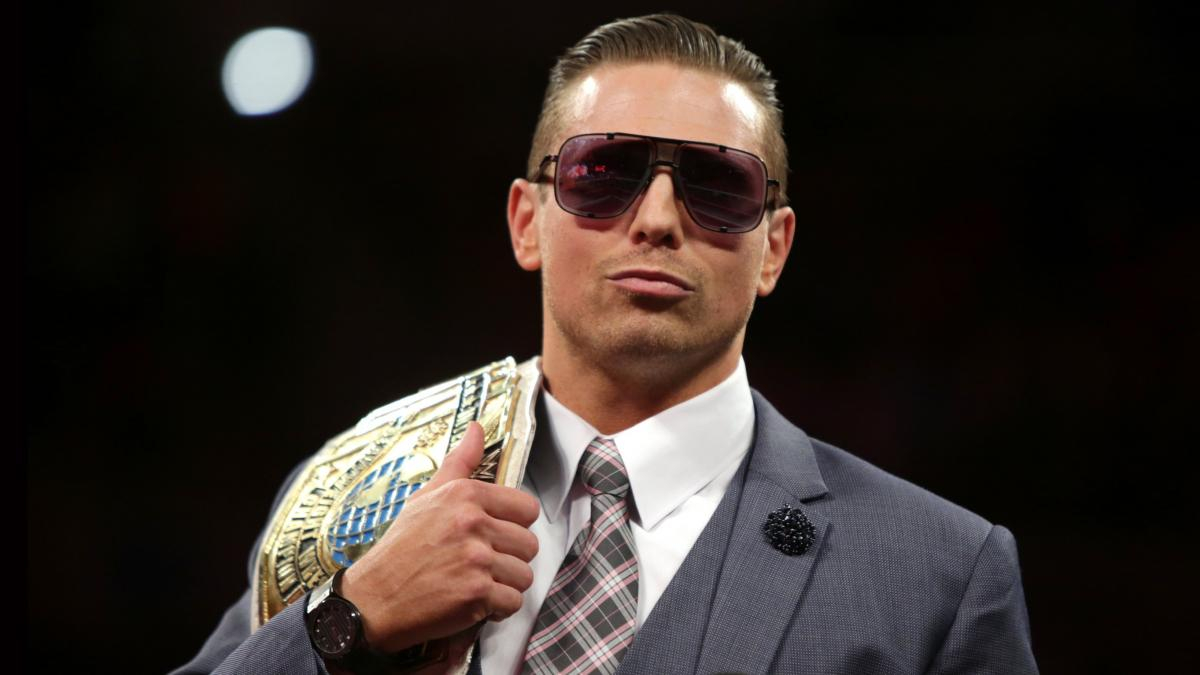 This week is all about our new WWE Champion, The Miz!
Let's be honest, Miz might not hold the Championship for too long. He's got a big match with Bobby Lashley next week. We wish him luck, and maybe something unlikely will happen resulting in Miz holding on to the title longer than anybody expects. Still, I feel the need to get this particular edition of the Top 5 out there as soon as possible.
Here are the Top 5 Miz Moments!
5. Main Eventing WrestleMania
The match itself…not so great. Miz was obviously the third most important person in the match. He also suffered a concussion. But the guy still main evented WrestleMania and beat John Cena, which is something that not too many other people can say. This will remain Miz's biggest WrestleMania match unless they get Bad Bunny to wrestle him this year.
4. A Ladder Match with Dolph Ziggler
Miz & Ziggler have quite a bit in common. Both hail from the Cleveland area. Both prefer to think of themselves as being from Hollywood. They're both egotistical characters that make up for what they might lack in size with ego. They've been in WWE forever with limited changes to their character, pretty much on the same level of the card. Naturally, they get along pretty well & have good chemistry.
2016 saw the best incarnation of their on-screen issues, with Miz & Ziggler trading the Intercontinental Championship back & forth. The Ladder Match ending the feud at TLC is considered by most to be Miz's best match. I don't have a ton of other options off the top of my head, so we'll go with that.
3. The First MITB Cash-In
You always remember your first. At this point in time, much like here in 2021, Miz wasn't seen as the most believable choice to be WWE Champion. However, the man had a briefcase, and, importantly, this was back before the briefcase gimmick was completely run into the ground. So when Miz ran down at the end of Raw to cash in on Randy Orton, it got a tremendous reaction.
People were either really happy or really angry. I was on the angry side of the spectrum, especially since I had a cold and was writing a news column during all of this. Man, I remember when the week or so a year I would a cold was the only time I really felt like crap.
What can I say, Miz has grown on me over the years.
2. Feuding with The King
A lot of old school wrestling fans found it hard to believe that The Miz had become WWE Champion when more deserving wrestlers from their childhood never had been. Heck, Jerry Lawler, a God of Memphis rasslin who piledrove Andy Kaufman into oblivion, had never even gotten a shot at that title, even though he'd worked for WWE for nearly twenty years. Seemed wrong to a lot of people, but nobody expected that wrong to be addressed.
Lawler was celebrating his sixty-first birthday the week after Miz defeated Randy Orton for the WWE Championship. One thing led to another, and Lawler got his very first WWE Championsgip opportunity. In a TLC match! They got the fans believing that Lawler could win the title…until that pesky Michael Cole kept Lawler from climbing further up the ladder.
It was nice to see the King get another important run on WWE television long after we thought it was possible. A large part of the reason it was possible? The Miz. He portrayed himself as just beatable enough that the title change could happen. Also held up his end of the bargin in the promos, which was never easy for Lawler's opponents.
I know everybody likes a title change, but this was the best work Miz did during his first WWE Championship reign by a wide margin.
Honorable Mention: Marrying Maryse
You knew I had to mention this, right?
1. Talking Smack to Daniel Bryan
I've always been a Daniel Bryan guy. Back when he was Miz's "rookie" on NXT, I thought the idea that Miz would have something to teach him was a bit outrageous. It was an interesting pairing though, and the Miz/Bryan relationship/rivalry has provided plenty of compelling moments over the years.
None moreso than the night where Miz did something that a lot of people didn't think was possible: make himself seem right & Daniel Bryan seem wrong. The way Miz defended himself in this tirade was pretty much impossible to argue with. Maybe Miz doesn't wrestle the way that hardcore wrestling fans would like, but he is pretty much the prototypical WWE Superstar of his era. He always works hard, is never hurt, and you don't have to worry about him embarrassing himself or the company.
This promo raised Miz's character to another level at the time, and definitely added some fuel to the fire for Bryan's eventual return. If you want to see one Miz promo that sums up who he is & was, this would be it.