Greg DeMarco's Star Ratings for 205 Live, NXT UK & WWE NXT (2/6/19)
205 Live, NXT UK, and WWE NXT: What stood out on the Network?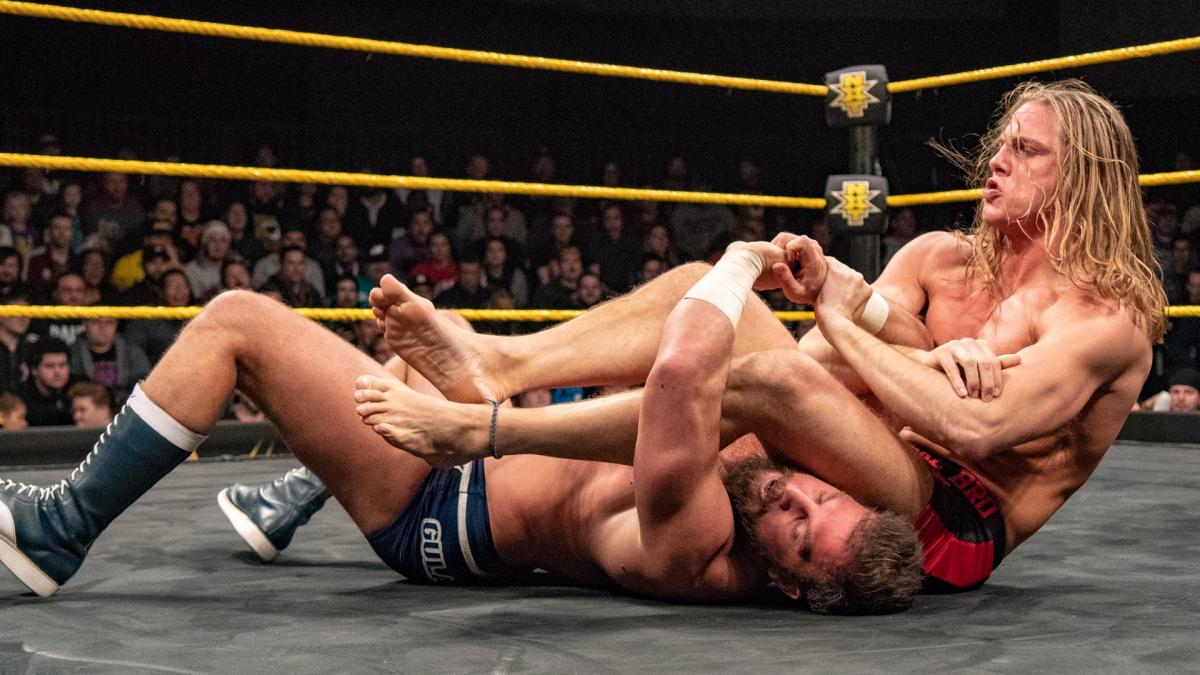 Greg DeMarco checks in with your WWE Network in-ring show ratings for 205 Live, NXT UK, and WWE NXT (ending 2/6/19). What stood out?
The WWE Network set of shows takes center stage in these ratings!
205 Live
Read: Mitchell's WWE 205 Live Results & Report
Mike Kanellis vs. Brian Kendrick – **1/2
"Welcome to 205 Live, where you get high flying, edge of your seat action!" Or you get Mike Kanellis vs. Brian Kendrick. Twi smaller guys working the heavyweight style doesn't excite me in the least. Maybe your playlist varies. Kanellis is miscast on this brand. And Maria sucks on commentary. And at everything, basically. And I used to be one of her biggest fans!
Side note: Aiden English's voice is too powerful for commentary.
Fatal 4 Way: Lio Riush vs. Akira Tozawa vs. Cedric Alexander vs. Humberto Carrillo – ****
What has 205 Live done to build Humberto Carrillo at all? Like at all at all? I'll answer it for you—nothing. I still think Cedric Alexander should follow Mustafa Ali to Smackdown and join The New Day. What's left for him on 205 Live? This match overall was great, but will you remember it next week?
Side note: Buddy Murphy is great—it's really him and everyone else for 205 Live.
Side side note: Akira Tozawa hasn't had a championship opportunity in a year-and-a-half? Was Vic Joseph not at the Royal Rumble?
Overall: This time last year, 205 Live was in the midst of a tournament to crown a new Cruiserweight Champion. This year, they're putting on preliminary matches with no stakes, and a good main event. The formula works, but it's going to get old. Raw and Smackdown have really broken their formula in recent weeks. 205 Live could benefit from that as well, they need a jolt of attitude.
WWE NXT UK
Read: Mitchell's NXT UK Results & Report
Mark Andrews vs. Ligero – ***
Good match, but as much as I hate this phrase: "it never really got out of first gear." I'd love to see this again. I am surprised Mark Andrews isn't a bigger deal in WWE NXT. Stupid handshake.
Xia Brookside vs. Candy Floss – ***
Xia Brookside is like a pretty Ruby Riott. As for this match? Another baby vs baby match with a handshake. Blech. Xia really likes to scream when a scream isn't warranted. Better match than Andrews-Ligero, especially since this was really a showcase for Xia. I actually want to see them do more with Candy Floss—possibly give her a heel attitude? No more Misses Nice Girl?
Side note: Rhea Ripley is fantastic.
Wild Boar Mike Hitchman vs. Joseph Conners – **1/2
I gotta be honest here, Wild Boar does nothing for me. Conners is okay, and he really tried here. But nothing sold me on why he's mad (I get it, he's an "original," but it wasn't a brand when he was in the tournament). The UK crowd was dead for this, and that's hard to do. At least Conners won (or, more accurately, Wild Boar lost). Conners banter after the match came across like a low rent Drew McIntyre to me.
Side note: Jinny does NOTHING for me. Give me Nina Samuels any day.
Joe Coffey vs. Ashton Smith – ***
Can someone explain Ashton Smith's entrance antics to me? Because I don't get it. He is a good jobber to the stars, though. Which makes sense, because Coffey is a star. I know some didn't like his position on the first Takeover, but I thought he belonged. Interesting thought about this match against, say, Conners-Hitchman. It was a glorified squash, but people cared about it.
WALTER vs. Mark Coffey – ***1/2
I immediately questioned the decision to feature WALTER in this manner two weeks in a row. I mean I know the smarks won't complain about him being "shoved down our throat" because they love WALTER and love is blinding. WALTER was made to look vulnerable, and Coffey was made to look credible. You knew it was a matter of time before WALTER overcame all this, but it was still entertaining. WALTER is kinda jiggly, though. Like in a "don't make Dad mad" sort of way. In the end, this is going to be remembered—by me—as Mark Coffey's best showing.
Overall: The issue with these "lower brands" like NXT, NXT UK, and 205 Live is they all start using the same moves (slingshot DDT, joint manipulation, etc). These NXT UK talents need to differentiate themselves in character and in ring work. Otherwise the only thing that's different is the color of their gear. This is outside of the major players, who can only do so much.
WWE NXT
Read: Mitchell's WWE NXT Results & Report
Side note: I am fine with Velveteen Dream picking Johnny Gargano over Tommaso Ciampa, but he shouldn't say he doesn't want the NXT Championship–the richest prize in NXT.
Jaxson Ryker vs. Mansoor – NR
I can't rate this match as it was barely a squash. But it did allow me to find this gem of a Reddit AMA for Mansoor!
Drew Gulak vs. Eric Bugenhagen – ********************
Where in the hell did Eric Bugenhagen come from! He tapped out, but his encore later in the night (not shown on television but released later) with Kayla Braxton tells me he's a star.
Drew Gulak vs. Matt Riddle – ****
There are so many 205 Live stars that I would LOVE to see get a true NXT run. Drew Gulak is one. This match with Matt Riddle–a legit clinic–makes that desire even stronger. I don't know what's in the plans for the WrestleMania Friday Takeover, but the rematch of this should be.
Bianca Belair & The Sky Pirates (Io Shirai & Kairi Sane) vs. NXT Women's Champion Shayna Baszler, Jessamyn Duke & Marina Shafir – ***
I've said it before, and I'll say it again: you have all this amazing talent at the WWE Performance Center (Mia Yim, Candice LaRae, Kacy Catanzaro) and you keep carting Duke & Shafir out here? Irresponsible. Have them run interference? Fine. But taking televised spots away from others is not something they should be doing. The division is seriously thin in NXT–this isn't how you build it. Any semblance of a rating here is thanks to Baszler, Sane, Shirai, and Belair. I know NXT UK is important and all, but we need Rhea Ripley in here, stat! As for the finish, I like Shirai getting the pin and Belair being upset about it. A change in Belair's attitude could keep the division fresh and give us more match-ups than Baszler vs. a challenger.
NXT Minus 6: Moving Forward
What does the next era of NXT hold?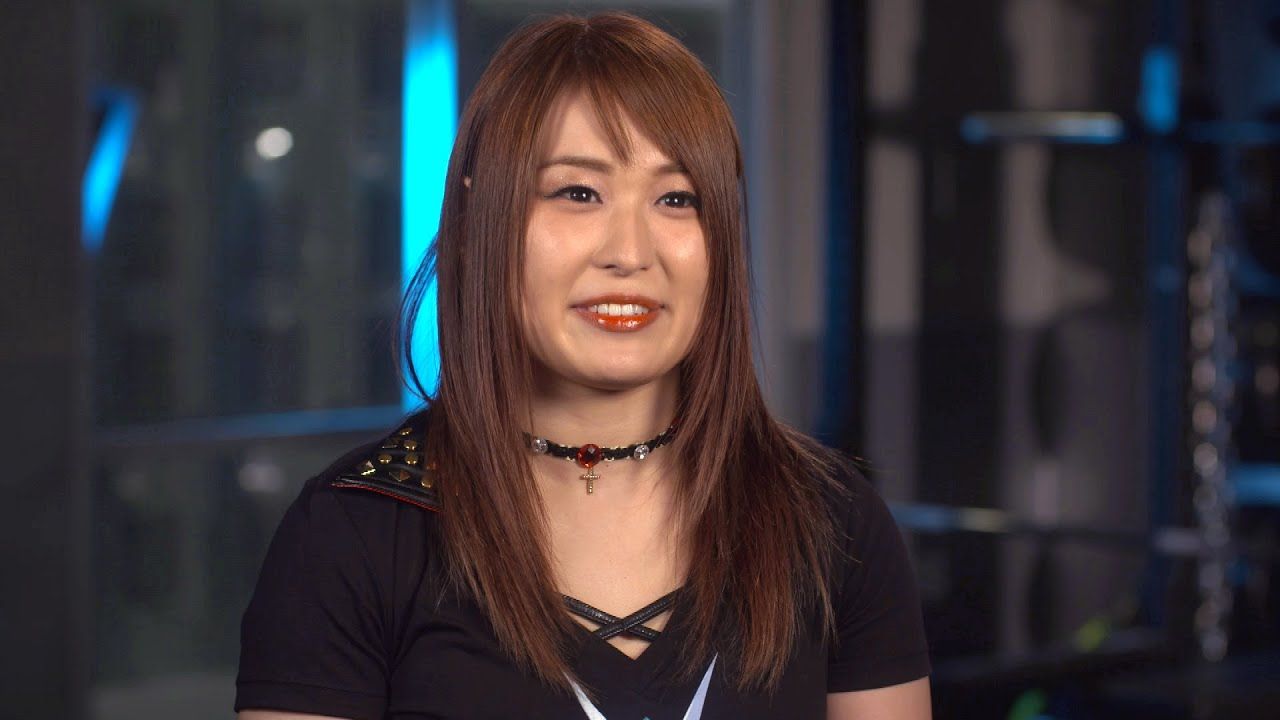 It's WWE NXT: We're moving on. We're not bitter. We're happy with what we have.
6. The WWE reeeeeally loves to screw with us. They spend weeks dumping on NXT then kick off a show with a 4.7 star banger?!?!?! Buddy Murphy is a big league striker. He packs a punch far above his weight class. Meanwhile, Velveteen Dream steals another victory. I like where they're going with him. Shades of the Ultimate Opportunist. Living on the Edge of a Dream?
5. "Charlie Brown finally kicked the football." Oh Mauro, sometimes you are just too good.
4. Dominik Dijakovic is in desperate need of a save. I have no idea what that promo was. Ancient Wicca prayer? Medieval magnet poetry? He is world class in ring and absolutely floundering on the mic. He's so bad, it would be an upgrade if Io Shirai was his manager.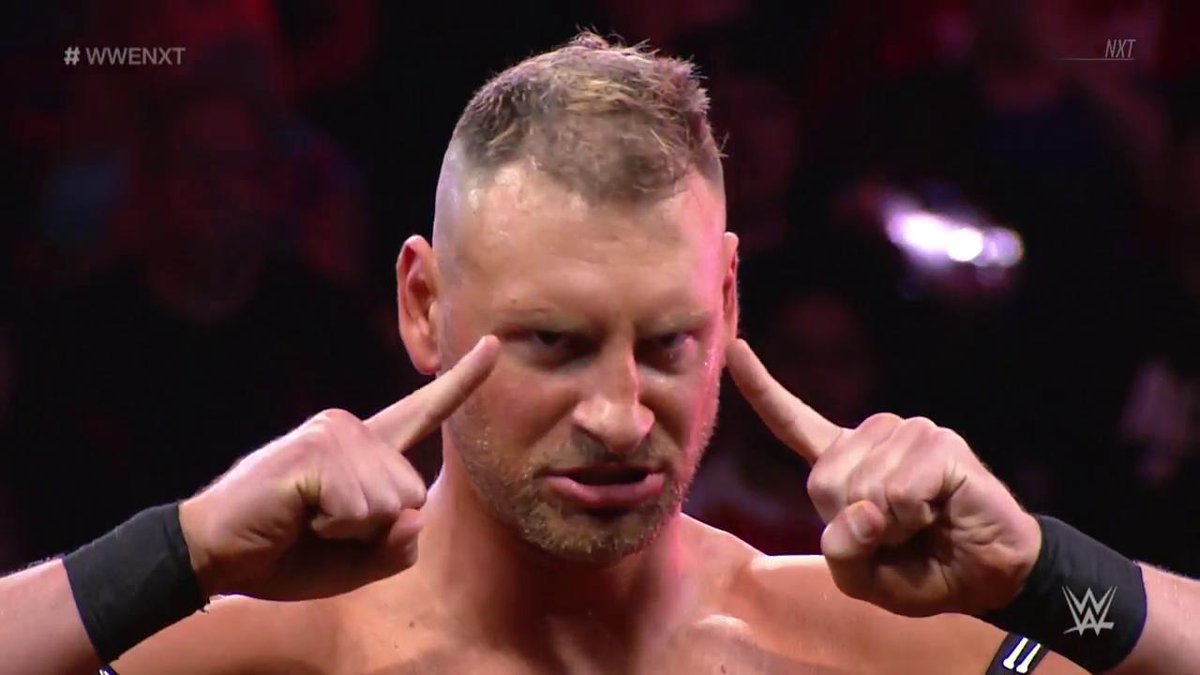 3. Speaking of promos, Johnny Champion adds another layer to his story. Johnny Smartass absolutely crushed Adam Cole on the mic. I know they said 2-out-of-3 would be definitive, but if we get Johnny Gargano-Adam Cole part 2 in HIAC or falls count anywhere, I'd find it in my heart to forgive them.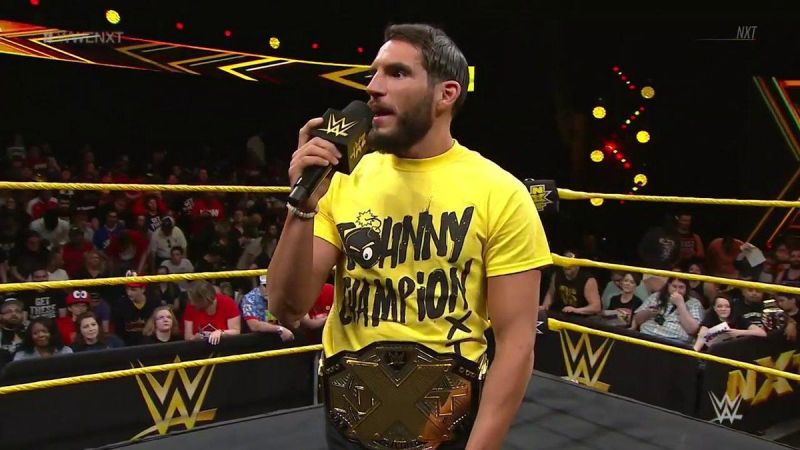 2. Shayna Baszler watches Dark Side of the Ring. She thinks it's a comedy. She is PURE EVIL. She is as pure of a heel as there is. She is the anti-Ricky Steamboat.
1. I'm trying to overlook how poorly WWE handled Kairi Sane's last NXT match. Instead, I am focusing on how much it adds to the inevitable Baszler-Io Shirai matchup. Shirai has improved in ring every time out, but she's still anime nicey nice. It will be exciting to see her turn up the emotion and intensity and really look to hurt Baszler as payback for her best friend. This one could steal the show at the next Takeover.
That's right…I said it.        


Mcleod: Will We Ever Get The Lee vs. Dijakovic Rematch?
Will we ever see the anticipated rematch?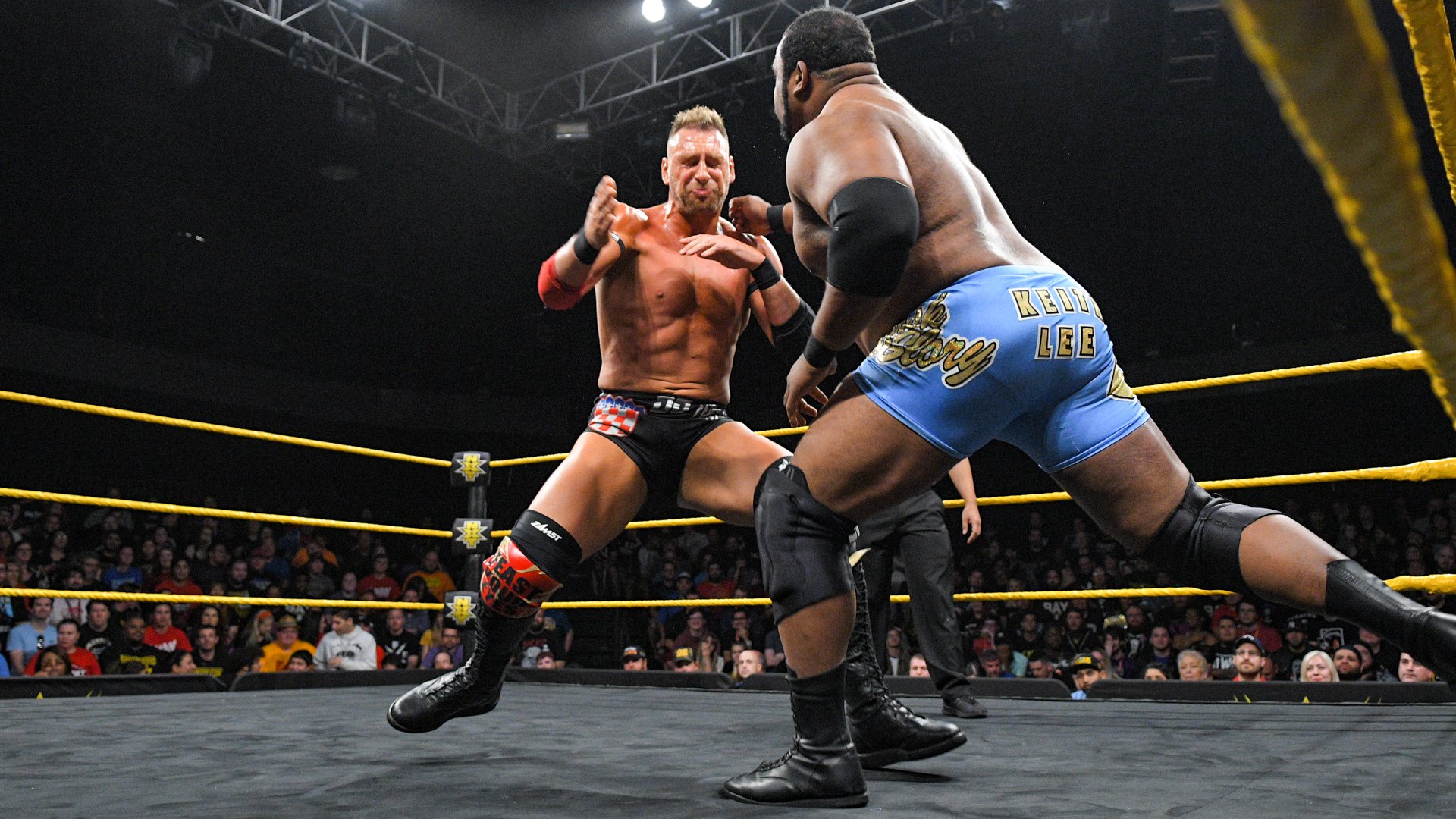 Keith Lee and Dominik Dijakovic tore the house down in their first WWE NXT encounter, and Scott Mcleod is eagerly awaiting the rematch–just like the rest of us!
Cast your minds back several weeks when we saw a short but physically impressive match between Keith Lee & Dominik Dijakovic. We saw Lee get monkey flipped only to land on his feet and Dijakovic hit a corkscrew plancha to the outside. The match unfortunately ended in a double count out but we were lead to believe this wasn't over as they continue to brawl while refs try to pull them apart.
They were scheduled to face off on the episode where the 5 way to face Gargano took place and that was the focus of that episode. A week or so later Lee said they would settle their differences in two weeks time.Two weeks should have this week but Lee was nowhere to be seen. Dijakovic came out and beat an enhancement in record time before declaring his intentions to challenge for the North American Championship. Judging from this week it looks like they're feud is done which is just a shame.
They teased us with what could be with that match several weeks ago. Two guys who have the size but can pull out incredible displays of athleticism. Put that on a takeover give them around 10 minutes between two title matches and they would tear the house down. It would be a shame to not see this match at least one more time in NXT. If a few weeks ago didn't convince you then check out their match from the PWG Battle of Los Angeles 2017 which was rated 5 stars.
It would be something different to everything else on the card. If Dijakovic is set to challenge Velveteen Dream can we not not add Lee and make it a triple threat. Think of how good Dijakovic vs Lee was and add the Dream. Don't tell me you don't want to see that on a Takeover. They could have a good build as well. You have the charisma of Lee & Dream along with the intensity of Dijakovic. I need to see that now.