Rob: How About Naomi?
Asuka needs a WrestleMania opponent? How about Naomi?
With Charlotte Flair and Becky Lynch tied to Raw's Ronda Rousey for WrestleMania, Rob has a suggestion for Asuka's opponent on the grandest stage in all of WWE: Naomi.
It's pretty obvious at this point that the main event of WrestleMania is going to be a triple threat match with Charlotte Flair, Becky Lynch and Ronda Rousey so now the question is what to do with the Smackdown Women's Title match?  One of the 'concerns' that made some people want to keep Charlotte out of the main event was that Asuka needed a credible challenger for the Smackdown Women's Championship so that match wouldn't feel like an also ran.
Well first off, that logic was nonsense – just say you didn't want Charlotte in the main because you don't like her or whatever, no need to pretend you're trying to address some other need.  But second of all, there's a plenty credible enough challenger for Asuka sitting right there on Smackdown Live right now, and that's Naomi.  It was very likely that he impromptu challenge the night after TLC was a foreshadowing of sorts and indeed a prelude to a matchup on the  biggest stage but we don't know for sure just yet.
So allow me to advocate for it right here.  Put Naomi in that spot, give them 15 minutes on the MAIN SHOW, and let them set the table for the main event that will come later.  We won't be disappointed.  What, you don't think Naomi is on that level?  OK, they haven't promoted as an elite competitor but we got 7 weeks to make that happen.  But before we see how that unfolds let me explain it for you in case you're not sure if you should buy it. Oh, and if you're one of those jerks who likes to jump in twitter threads of hers of her fans and say she's overrated or ghetto trash, go take a long walk off a short pier (thanks for teaching me that one, Mom and Dad).
Naomi is good enough
Naomi brings a level of athleticism that no other woman on the main roster possesses; you don't see anyone else doing springboard moves, split legged moonsaults, etc like she does on a regular basis and she moves faster than any of the ladies up there now.  That alone adds a dynamic to a big match that isn't a regular thing and would be a good contrast to what is likely going to be an intense, physical brawl/grappling session in the main event.  And that would be a perfect to shine without stealing anyone's thunder.  And the potential for counter spots based off of that is enormous.
Remember Charlotte going for the moonsault and Asuka catching her in a triangle choke on the way down last year?  Now multiply that times two or three.  You may be wondering if she can go in a big singles match on a big stage and I'm going to say yes.  I know, i know…on TV she's mostly relegated to short matches and hot tag situations.  But if you watched a few weeks ago she literally carried Mandy Rose for a good 10 minutes on TV while Mandy did barely anything in the match.  If you don't think she can go for 15 with someone who can actually return fire and be pretty innovative herself you're crazy.  And another note, she is definitely the jump out of the screen kind of character that's right for the moment.  Her entrance in that size venue alone will be worth it.
There's no one else anyway (and nothing else for her to do)
None of the other ladies on the Smackdown side are ready for that stage (I'll allow a triple threat with Carmella, but with a triple threat main event I don't see that happening.  I'm all for her winning the battle royal though).  Not the Iconics or Mandy Rose (I explained some of that with her here) or Lana.  Sonya Deville is close but she needs some more singles matches that aren't TV match length first.  If they wanted to switch someone over from there aren't a lot of options either.  Nia Jax is going to be fighting some guy on the show and Ember Moon is out injured.  Sasha and Bayley are going to be involved in the Tag Team title business some kind of way.  So she's pretty much it.
And finally Naomi won the battle royal last year so there's no point in going back there with her.  She's gets enough TV time matches, wins, etc that it's obvious somebody likes her in the back at least a little bit so going from the battle royal last year to a title match this year seems like a good progression (it's ok for Becky so why not Naomi too?).  There is room for one more in the top tier for sure, especially someone who brings a different in ring style to the table.  And I'll say it, there's room for one more who doesn't ahem, look the same as most of the other ladies already there.  That's not a shot at Charlotte or Becky or Ronda at all; in their own ways they're all doing a great job.  But it's high time that a little more diversity got added to the ranks and someone who is as physically talented as them, has a dedicated fanbase, and has shown an ability to excite the crowd is the right call in my opinion
Naomi has earned it
I don't do the whole 'you deserve it' thing much but I will go halfway there in this case.  Naomi has earned this spot.  If you like to tout people have 'clawed and scratched their way up' well she fits the case here.  She was an NXT runner up back in 2011 (back when it was a competition show) and was relegated to being a backup dancer for Brodus Clay for well over a year.  Then she got lost in the shuffle while the then-Diva's division got thrown completely in the crapper of two minute matches on TV every week but managed to survive that.  Even in a depleted division her name was not bandied around at all in consideration for a title program.  And when the women's revolution started in 2015 she was included in the program but was clearly portrayed as second/third fiddle.  If they were going to do a purge of all the remaining divas before the brand split to make room for NXT callups her name may have come up in discussions.
But she got better in the ring as all that was going on, then took it upon herself to change up her ring gear and come up with her own entrance to get more attention.  That's the kind of initiative that a lot of people who you guys like to claim are being underutilized need to take for themselves.   She's done the work to impress enough people backstage to put her where she is now, clearly higher than a lot of the ladies but not in the top tier.  If overcoming long odds to forge out a good career is a good enough story for Becky Lynch then it applies here just as well.  Naomi had no family in the business when she came aboard, had no connections in the back, and did not have a previous history in another profession that guaranteed a big push, or an indie wrestling history to give her instant credibility with so called smart fans.  She's been proving she belongs there from day against all kinds of doubts from stupid and often racist internet trolls and more than likely some people backstage.
So that's my pitch, and I'm sticking to it.  If you can give me a better idea I'll listen but I'll be honest and say that you're probably not going to convince me.
Chris: Examining The WWE SmackDown Live Shake-Up
Did the Superstar Shake-Up turn WWE Smackdown into the A-Show?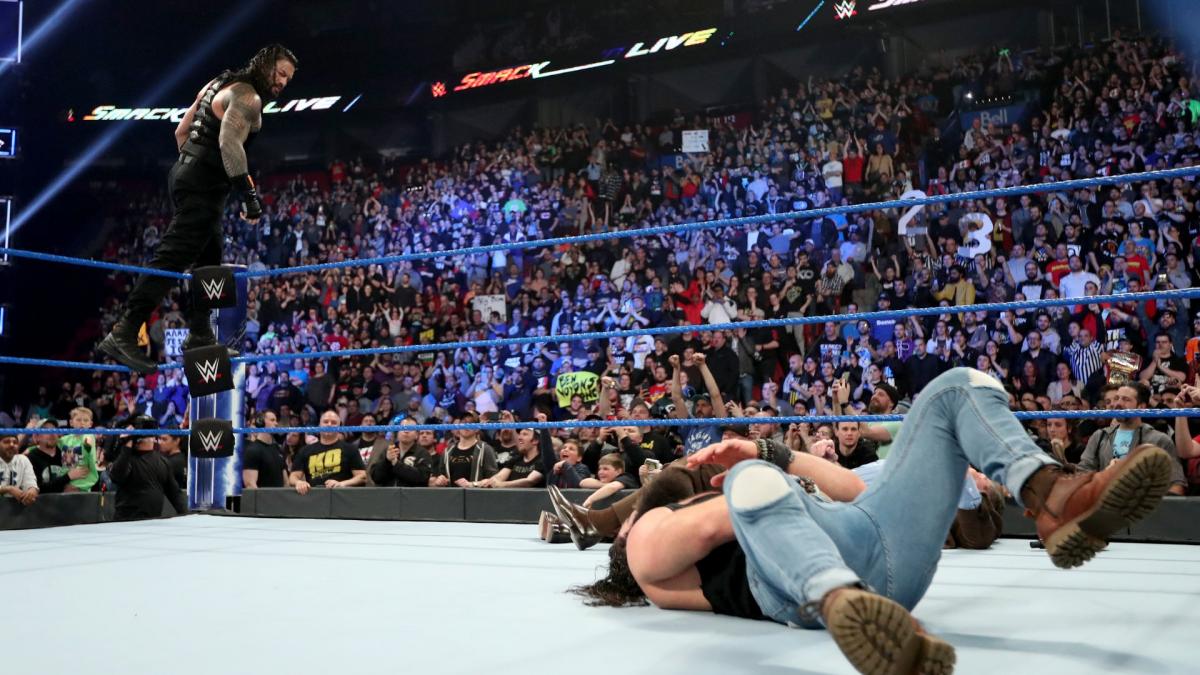 Christopher McManus takes a deep dive into the WWE Smackdown Live side of this week's Superstar Shake-Up!
The smoke has cleared and now the RAW and SmackDown Live rosters have changed dramatically over the span of 48 hours. The WWE Universe has seen an entirely new landscape with locker room leaders switching brands, tag divisions finding balance, and a women's division stronger than ever. Today, I highlight the moves that were made to the SmackDown Live brand and what this means in a very pivotal year for the show going forward.
It is no secret that with SmackDown moving to the Fox Network in October, the brand was going to have a large number of star power and a roster that's is presentable for a prime time slot that's going to be available in every household possible. The Superstar Shake-Up did that in droves, creating strong moves that will make the blue brand an intriguing show going into its transition.
Roman Reigns
Let's get to one of the main reasons SmackDown will be benefitting heavily with their impending move to the Fox Network and that is The Big Dog in the WWE. The former WWE and Universal Champion made his jump during the closing moments of SmackDown Live, delivering a Superman Punch to WWE Chairman Vince McMahon and spearing Elias. This was the play that the company had in mind for well over a year, as Reigns swapping with AJ Styles was necessary for a number of reasons.
Reigns, much like Styles, have done all that he could on Monday nights. Highly regarded as the top male star in the company and the main locker room leader, Reigns bring the star power and motivation to a young SmackDown roster ready to transition. He will still be in the background as he's still recovering from his leukemia treatment. Until then, he will be working small programs with Elias to pick up on his ring condition. When that happens, it's going to be an exciting time with all the new match-ups at his disposal.
Finn Balor
A move that was a year in the making, Finn Balor has the opportunity to be one of the top three names on the SmackDown Live roster. Balor also brings the WWE Intercontinental Championship with him, for who he is in his second reign. It is possible that like before, the midcard titles could effectively switch brands with Samoa Joe and the United States title going to Monday Night RAW. Balor also has Karl Anderson and Luke Gallows lurking around, so if creative was interested in pairing "The Good Brothers" again then that's a direction worth looking into.
Lars Sullivan
The Boulder Beast has finally found a home. After his debut was postponed due to him no-showing a couple of events in January, the Leviathan made his long-awaited presence felt by destroying WWE legends such as Kurt Angle and The Hardy Boyz during Mania Week. It seems like the WWE brass is still high on The Freak Man, having him decimate a number of super popular stars. With Sullivan officially being on the blue brand, many could expect some big plans heading his way.
Ember Moon
"The War Goddess" made her return at WrestleMania after recovering from elbow surgery and didn't miss a beat with her showing in the Women's Battle Royal. As what was shown leading up to WrestleMania was the severe lack of depth to SmackDown's women's division, leading to Charlotte Flair to regain the title from Asuka to help with the brand's credibility at the time. With the Shake-Up approaching yesterday, Ember was one of the easy candidates in providing balance to a depleted women's roster and an opportunity to be a perennial title contender in the coming months.
Bayley
While expected, this still came as a surprise that the former Women's Tag Champion would now be on Tuesday nights. Bayley has been indirectly involved with the current fiasco surrounding Sasha Banks, who has taken a leave of absence following their defeat at WrestleMania. Whether it played a factor in Bayley moving over or has yet to be determined, but this was also needed for lovable babyface. Prior to her tag run with Sasha, Bayley tread throughout the RAW's waters barely finding consistent footing. Far too often and even now, she is seen as the fourth wheel of "The Four Horsewomen" of wrestling and. This is her chance to "be the change," as she likes to put it and make a name for herself as a solo star.
Kairi Sane
As promised by Paige last week, she would bring in an impressive team to SmackDown Live to combat against The IIconics. "The Pirate Princess" made her SmackDown debut aligning with Asuka as two STARDOM alumni and instant contenders for the Women's Tag Team Titles. Sane has been featured on both Women's Royal Rumbles and WrestleMania Battle Royals to moderate success and participated in WWE's sole women's pay-per-view Evolution. The casual audience that knows her should fall in love with the Disney character come to life, as her charisma and mannerisms will have her as a longtime fan favorite for years to come.
Buddy Murphy
It was a foregone conclusion that Buddy Murphy would be making a jump to the big boys after losing the Cruiserweight Championship at WrestleMania, the only question is where he would go. When Cedric Alexander was announced he'll be heading to RAW, Murphy was the next name to be leaving 205 Live to join Team Blue. This is an incredible story for "The Best Kept Secret", who just in 2017 was grinding on the NXT Florida loops and having heavily-praised classics with Johnny Gargano and Aleister Black. He would continue to chase for the brass ring in shedding enough weight to join the 205 Live roster and stealing the show on a weekly basis.
The former "Cruiserweight Juggernaut" will have a chance to do the same thing on Tuesday nights, with a fresh set of faces to display his skills against. He can rekindle his old feud against Ali, trade strikes with Finn Balor, and even step up to Roman Reigns himself. The possibilities are endless for him and if there's one man that can prove his opportunity is worth it, it is him.
Elias
Vince McMahon's "biggest acquisition in SmackDown history" turned out to be RAW's former drifter Elias. Feeling that now he longer have to deal with the interruptions on Monday, Elias was quickly dealt with by Roman Reigns. This is likely to be his first program on the blue brand, as SmackDown has always been the breeding ground for midcarders needing to break through to the top of the card. He's always been a serviceable act on RAW and now will have to step it up a notch on the show full of workhorses.
Liv Morgan
The Riott Squad started like a ball of fire nearly two years ago only to fizzle out throughout 2018. As with many members of the main roster, they became victims of circumstance, often fed to Ronda Rousey and The Four Horsewomen. It was only a matter of time that the trio would run their course and had to split in order to truly get the most out of each other. In Liv Morgan's case, this is a show-and-prove moment for the mischievous, plucky superstar. It will be her first true test as a potential singles competitor, which means she will have to go out of her way to stand out on a now stacked division. Hopefully, she has grown enough not to draw similarities to Carmella, who both developed a brash and urban-influenced gimmick in NXT and are both billed from the Tri-State.
Chad Gable
Gable's run on the main roster has been flashes of brilliance marred with being lost in the shuffle. After being swapped to RAW last year in hopes of a solo run, he was paired with Bobby Roode in a makeshift tag team with moderate success. Then he got stuck again after losing the tag team titles and was sent to SmackDown when it looked like the duo was starting a heel run. Now on his own again, this might be the last shot for Gable to make something worthwhile after so much push and pull.
Getting placed in a tag team with Shelton Benjamin again would only defeat the purpose of Gable's desire of wanting a solo run. With Fox focusing on a sports-oriented product for their weekend slots, Gable could be seen as a potential athlete to promote. He's a former Olympian and can be seen as the heir to Kurt Angle if given the right push.
Mickie James
Mickie James has been absent over the past few months before returning for the Women's Battle Royal at WrestleMania. She returns to SmackDown as a veteran leader into the SmackDown locker room full of talented women. I doubt that she will have much of a bigger role on a roster that includes Charlotte Flair, Asuka, Bayley, and Ember Moon, but she will be a great hand to get younger stars like Kairi Sane and Liv Morgan over and will have good matches.
Heavy Machinery
Heavy Machinery was built for SmackDown Live. The comedic powerhouse duo of Tucker and Otis is a great fit to a dynamic tag team division full of colorful individuals. I wouldn't be shocked if they have a small run with the titles, though there will more interactions between Mandy Rose and Otis for my amusement.
Apollo Crews
Apollo, much like Chad Gable, was a victim of being bottlenecked on such a top-heavy RAW roster over the years. He would find some success with Titus O'Neil and Dan Brooke as a part of Titus Worldwide but later went solo facing Jinder Mahal and Baron Corbin in small TV programs. Now back on SmackDown, Crews help in a diverse midcard where no matter where he is placed, he's gonna do well. He may not be a future world champion now, but Crews have the ability to get to the next level.
SmackDown Live continues to be the beacon of in-ring athleticism and new faces making their mark in the company. This year, the roster has a chance to truly cement themselves as THE A Show.
You can follow more of Chris' musings on Twitter: @RappersRActors 
Andrew's WWE Raw & SmackDown Live Ratings & Analysis (4/15 + 4/16/2019)
We've got the WWE Superstar Shakeup! Andrew gives you thoughts and ratings, all based around his – experience. See what I did there?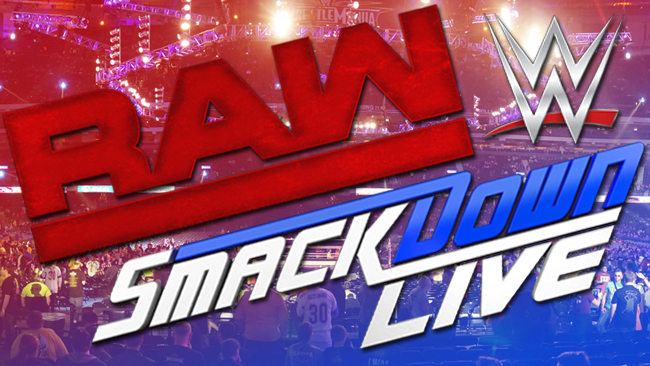 We've got the WWE Superstar Shakeup! Andrew gives you thoughts and ratings, all based around his – experience. See what I did there?
There really aren't any storylines to lead into these shows.
Who's moving? Who's staying? Do we see call ups?
Let's find out.
Raw Ratings:
Hawkins & Ryder & Aleister Black & Ricochet vs The Revival & The Viking Experience: Vikings win via Fallout – ** ½
Andrade w/Zelina Vega vs Finn Balor: Andrade wins via Hammerlock DDT – *** ¾
The Usos vs Bobby Roode & Chad Gable: Usos win via Double Uce – ** ¼
IIconics vs Bayley & Naomi: Naomi wins via Thicc Legged Moonsault – N/A
Becky Lynch vs Ruby Riott: Lynch wins via DisARM Her – **
Lacey Evans vs Natalya: Lacey wins via Moonsault – ** ¼
Lashley, Baron Corbin & Drew McIntyre vs Roman Reigns, Seth Rollins & AJ Styles:  Styles wins via Phenomenal Forearm – ***
Analysis:
The show kicks off with Stephanie and Shane talking, and it's more cringe than usual. Thank God the first trade was The Miz and he showed up, got color the hard way and at least made something about the first 30 minutes not suck.
Our first official match is an 8 man tag. Yipee. So it features the 3 main teams in the Raw tag title picture and…oh I guess a trade. Hey! I know that music! WAR WAR WA-What? The Viking Experience? Well drop me down a flight of steps and stomp on my balls. Who in the blue hell thought of this name? Cause they should be shot. Now we all know the performers are great, and we have seen the likes of Ringmaster, Kerwin White and the Demon Deacon Batista be speed bumps for sure, but not a death knell. I hate the name, it's moronic, but Bengals fans still like Chad Johnson when he lost his mind and became Chad Ochocinco. Let's wait and see I suppose…ugh.
Yeah there was a match too, it was fine, but I was too busy stopping myself from throwing up to the name to really care.
Cedric Alexander video package. If they can give him opportunities to show some personality, I don't hate this.
Finn Balor gets a mystery opponent and it is…EL IDOLO AND LA MUNECA! Now this is huge. Andrade is box office and with a more wide open upper card, he could finally get that push he deserves. Great match save for the botched lariat to the outside spot, but still, fantastic. Plus it was nice that they established Zelina getting involved for anyone who doesn't watch SmackDown or NXT. You got a great snapshot of who they both are.
Elias…yeah he gets interrupted after saying "whoever interrupts me won't be able to show their face", so Rey Mysterio comes out. The cute little telegraphing line is already wearing thin on me. Lars Sullivan comes out to eat Rey and his lunch made it a little better for me. I love Rey of course, but I don't really want him in that segment.
The Glorious Duo lays out an open challenge, and The Usos respond. So this is a huge acquisition and assuming The Revival don't get traded or quit and go to AEW, Usos vs Revival will be great. As for the match, it's what we can expect from these four, solid, but not a ton of time and good enough for a TV match.
Moment of Bliss was great. We got to see Sami Zayn play the Montreal crowd like a violin, and it was nice to see the smarmy aspects of his character back in full force. Bliss even tried to be a good host and play a little Devil's advocate, but Sami was on point nicely. Quality entertainment.
IIconics poke fun at Bayley and then Bayley says she'll find another partner while Sasha isn't there. So an impromptu match, Naomi getting traded to Raw and what felt like less than 4 minutes, is all we need to really know. Bayley got a level of revenge, but this was mostly worthless. EXCEPT! For Naomi using that Thicc Legged Moonsault as her finish. She needs to call it that dammit.
EC3 got destroyed by Braun, I giggled. I never understood why so many people were so high on EC3 when he was the top guy in TNA during the worst period in the company. So being at the top of the bottom isn't something to be proud of. I'm not a fan of Braun, but I will enjoy it if this continues and Braun uses EC3 for target practice in the coming weeks.
Stop – Giving – Ruby – Riott – Matches – Against – The – Champion. In the last month she's been squashed in 15 seconds and proven to be unable to get in offense without distraction and then she gets handled anyway. She is effectively worthless at the moment. That can change obviously, but stop making her look like a joke when announcers are trying to hype her as something to care about. Showing the audience she's garbage but having the announcers give a different narrative comes off stupid.
Oh no, Natalya is coming out to talk. She says typical crap, uses Bret's line cause she's unoriginal but THANK YOU LACEY! Lacey Evan saves the segment and the title scene but sauntering out proclaiming that her and Nattie will have a number 1 contender match for the Raw Women's title.
The match isn't bad, Lacey is obviously over her butterflies from the Women's Royal Rumble when she couldn't even do a Kip Up. Match was fine, Women's Right is a signature and she wins with a Moonsault variation. All of this is great for the story telling so far and I'm a fan of Lacey. I don't want her to beat Becky, but I'm a fan of this feud.
Main event time, Seth and Roman's mystery partner is…AJ STYLES! Okay so I look at this two ways. Firstly, it's stupid to have him win the match against Randy Orton for 'who built SmackDown' for him to get traded. Secondly, I'm just happy Styles has finished the journey. Going for a couple Cruiserweight Tag matches as Air Raid in WCW, the face of TNA, redefining himself in New Japan, being the biggest fish on the "B" show and now he's finally on the flag ship. Good for AJ.
The match is fine. Nothing overly crazy, basic TV match stuff. Finisher spam at the end of the debuting wrestler's team to stand tall.
Overall Score: 6.5/10
Aside from my hatred of The Viking Experience, it was a good show. Enough surprises, returns, debuts, and I guess this counts as Lacey's in-ring debut on Raw. All in all, it wasn't even close to bad. Where the wrestling itself may have lacked at times, the non-wrestling segments were still solid.
Two weeks in a row where I actually kind of enjoyed Raw…I may be dying. Call someone.
SmackDown Live Ratings:
Finn Balor vs Ali: Balor wins via Coup de Grace – *** ½
Charlotte Flair vs Carmella: Flair wins via Figure Eight – **
Kairi Sane, Asuka, Bayley & Ember Moon vs IIconics, Mandy Rose & Sonya Deville: Sane wins via Insane Elbow – ** ½
Shinsuke Nakamura, Rusev & Cesaro vs Xavier Woods, Kofi Kingston & Kevin Owens: Owens wins via Stunner – ***
Analysis:
Well Kevin Owens is a treasure. His talk show is always good, and Big O, was an amusing thread that ran through the whole show. Yes, as Chris Platt said on POD is WAR, he thought of Oscar Robertson. However, I immediately thought of The Big O, the anime on Adult Swim in 2001.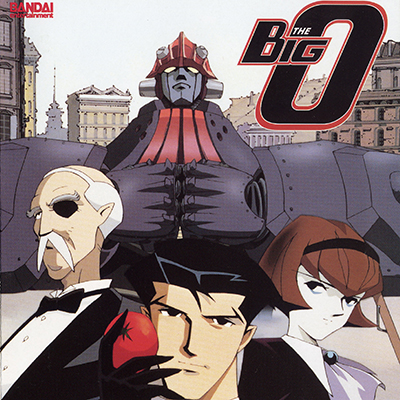 I hope that Cesaro, Sheamus, Rusev and Nakamura being closely associated lately won't lead to a League of Nations 2.0
Finn Balor's blue trunks lately where foreshadowing the move! Intercontinental Championship back on SmackDown! Ali of course is a solid performer, and Balor worked a faster style than we've really seen him do lately. Reminded me a bit more of his New Japan work, but solid match. Good stuff.
Kofi and Xavier convince Big O he has to eat a plate of cold pancakes as initiation. Like I said previously, this was a fun little thread they played with the entire show. Maybe it's just me, but I was amused every time they came on.
Charlotte and Carmella next and it wasn't bad. Carmella has gotten better, but Charlotte has a tendency to be rigid at times. Now I'm not sure if that's because she's embodying that arrogant persona and doesn't feel the need to sell much. So some spots were awkward, but it's nice to see Carmella's growth.
Lars Sullivan apparently is officially on SmackDown now and goes to kill R-Truth and scare the crap out of Carmella.
Becky comes out and much like last week, it's a little rinse and repeat on her Monday and Tuesday promos. This was all to set up new faces and flesh out the Women's Tag Division on SmackDown. Fire and Desire think Paige is about to announce an Absolution Reunion, but that doesn't seem to fly. Ember Moon and Bayley are officially on SmackDown now to boot. But Paige's tag team is what got my interest since she announces Asuka and Kairi Sane! Now fans can stop bitching that Asuka doesn't speak English well and Paige can talk for them. The Pirates of Tomorrow, have to be considered early favorites to destroy the IIconics.
The match was a thing. IIconics will never win workrate accolades, but they play their parts well. Bayley looks to have a chip on her shoulder (Canada even booed her), Ember still needs to learn to slow down a little and Kairi picked up the pin with the best elbow in the business, the Insane Elbow!
Buddy Murphy…meh…I'm already bored thinking about him.
Big O gets coached by the rest of the New Day to do Big E's portion of the entrance. The match itself was really fun. Owens being a little off on the New Day shtick was funny but didn't take away from having great wrestlers in the ring. All in all good fun, except for how Rusev sold the Stunner more like a Snapmare.
Vince comes out to close the show with the biggest acquisition in SmackDown history! ELIAS!
After some pointless chatter and Elias being his usual arrogant self, he gets ready to play a song…but he's not the last addition. The Samoan Sex Machine, is now on SmackDown! AJ built the house, Roman can tend to the yard. As long as Roman isn't immediately vaulted into the main event scene and has real struggle, this is perfect for him. SmackDown has always been seen as the more wrestling based program, so Roman having to go up against people who are more wrestlers than entertainers may help to earn him respect with the hardcores who think he sucks.
Overall Score: 7/10
Good show. Now my bias for most of the trades is probably why I gave it a bit higher than Raw. Kairi, Ember and Roman added to Orton and Asuka will make it very easy for me to enjoy SmackDown Live. Owens was also hilarious, so seeing where this goes and if he eventually turns on them is something to watch.
Also, even though she got booed pretty hard, Bayley's new edge will be interesting. Hugs and wacky waving inflatable idiots don't really scream a serious wrestler. And yes, for those that noticed I called Kairi and Asuka The Pirates of Tomorrow, it is so that Io can fit into the team easily. Sky Captain, and the Pirates of Tomorrow!
Yeah I'm tired, shut up. I like to amuse myself on occasion.