Is Kofi Kingston On His Way to The Top After WWE Elimination Chamber?
What does this recent push for Kofi Kingston mean?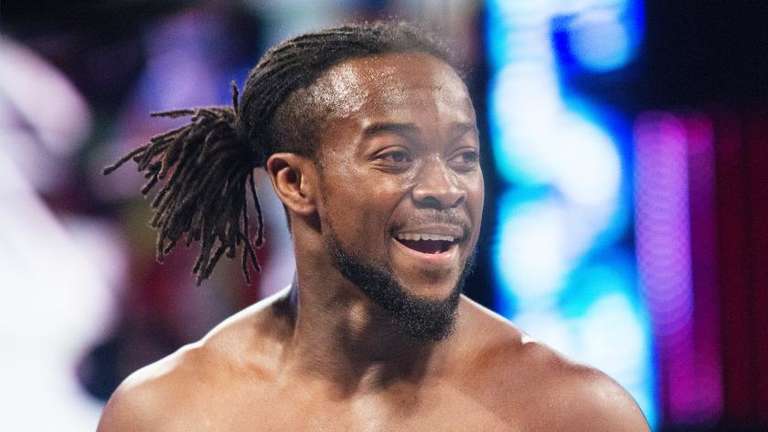 Kofi Kingston is a man on a mission. Of course that mission is no different than any other WWE Superstar that wants to rise up and steal the show. Kingston is very accustomed to seizing his opportunities and creating moments that fans will never forget.
Now he has the chance to do that once again when he walks into the Elimination Chamber on Sunday, February 17. Kingston's reputation as a dynamic highlight machine will be realized again and there's no doubt that he will provide his fair share of amazing moments inside the Chamber. But will he do more than that?
This is the part where many WWE fans immediately begin shaking their heads. They already believe that Kofi's inclusion in this match is nothing more than a filler. He's a replacement for Mustafa Ali, who is dealing with injuries and cannot compete. So when the company has a spot to fill, they must fill it with a dependable Superstar that can deliver. Kingston is that Superstar.
Then there's the fact that Kingston has been here before. Kofi was seemingly on his way up the food chain in 2010 against Randy Orton, but that rise never materialized. Many fans blamed Orton for stopping Kingston and not allowing him to move forward.
Others said that it was all too much, too soon for Kofi. The Superstar just wasn't ready for the pressure that comes along with being a top guy and WWE had no choice but to pull back. Despite which side the fans took, the fact is that Kofi's run was exciting and full of promise. But why was that?
The WWE faithful are suckers for a feel-good story and there's nothing wrong with that. Some of the most memorable stars in the history of pro wrestling rose up from nothing and achieved success because they built a loyal fan following. Perception is reality in many cases. So when fans perceive a guy to be the well deserving underdog, then that belief becomes very real.
There's just something about a rising talent fighting his way to the top that makes fans immediately feel connected to the moment. They invest in the run itself and before long, the talent in question gets white hot. 
The only problem with Kofi is that fans have indeed seen him in this position before. They believed in him then and he showed some strokes of brilliance, if only for a brief time. Yet he was ultimately pushed backed down to earth. Kingston's ascension was a tease. But maybe it was something more.
For WWE, it's all about the experience. Just because a Superstar gets a break and hits a winning streak, does not mean he's on his way to the world title. The company obviously sees potential in someone and the only way to cultivate that potential is to turn on the spotlight. 
Once that happens, the Superstar's strengths immediately shine through. Suddenly, the conversation shifts from "why him" to "is he the next big star?" That's a completely natural conclusion and it's reached from a train of thought that's encouraged by the company along the way.
So when it comes to this situation, booking Kofi Kingston in The Elimination Chamber may have nothing to do with the desire to elevate him to the WWE Championship. In fact there may indeed be no plan to do anything with him in the singles division after February 17. It could very well be that Kofi will do his part, lose the match and then go right back to stealing the show along with The New Day.
If that happens, then it's really no harm, no foul. WWE gets what it needs and the fans get an exciting match they will talk about long after it's over. To be fair, there's really nothing wrong with that and the company is only doing what it must do in order to keep moving ahead. The show must go on.
But then there's the other side of the conversation and that's the side the fans live for. They believe they have the power to light a fire under a Superstar and they're right. Stone Cold Steve Austin, CM Punk and Daniel Bryan are all living proof of that. Yes, the talent and the hard work was definitely there.
But without the fans demanding more, WWE would perhaps have never used any of them on the main event level. The same is currently true for Becky Lynch. So if the fans believe that Kofi Kingston should rise up and they indeed begin supporting him, then the desire to see him breakout and achieve major success will be irresistible. Of course that doesn't mean WWE won't resist. 
WWE is a land of many stars, but very few megastars. It's just not how the company is built. So when it comes to elevating anyone, there's only so much forward progress that can be achieved. To the company, Kofi Kingston is surely a valued hand who is well loved and respected on every level. But is that where his story ends?
It's only a matter of time until The New Day splits. The group has been together since 2014 and they're currently the longest running unit in modern WWE history. However that run won't last forever. When the time is right, The New Day will come to an end. When that happens, Kofi Kingston may finally get his break. Or maybe he won't. Whether or not that will make a difference to him, or to WWE, is unknown. Whether or not it makes a difference to fans will never be in doubt.
Kota Ibushi Headlining Wrestle Kingdom 14 : All But A Done Deal ?
Now that Ibushi lost the championship which meant so much to him and the G1 Climax coming up, does he come in as the favorite to win it all and headline Wrestle Kingdom ?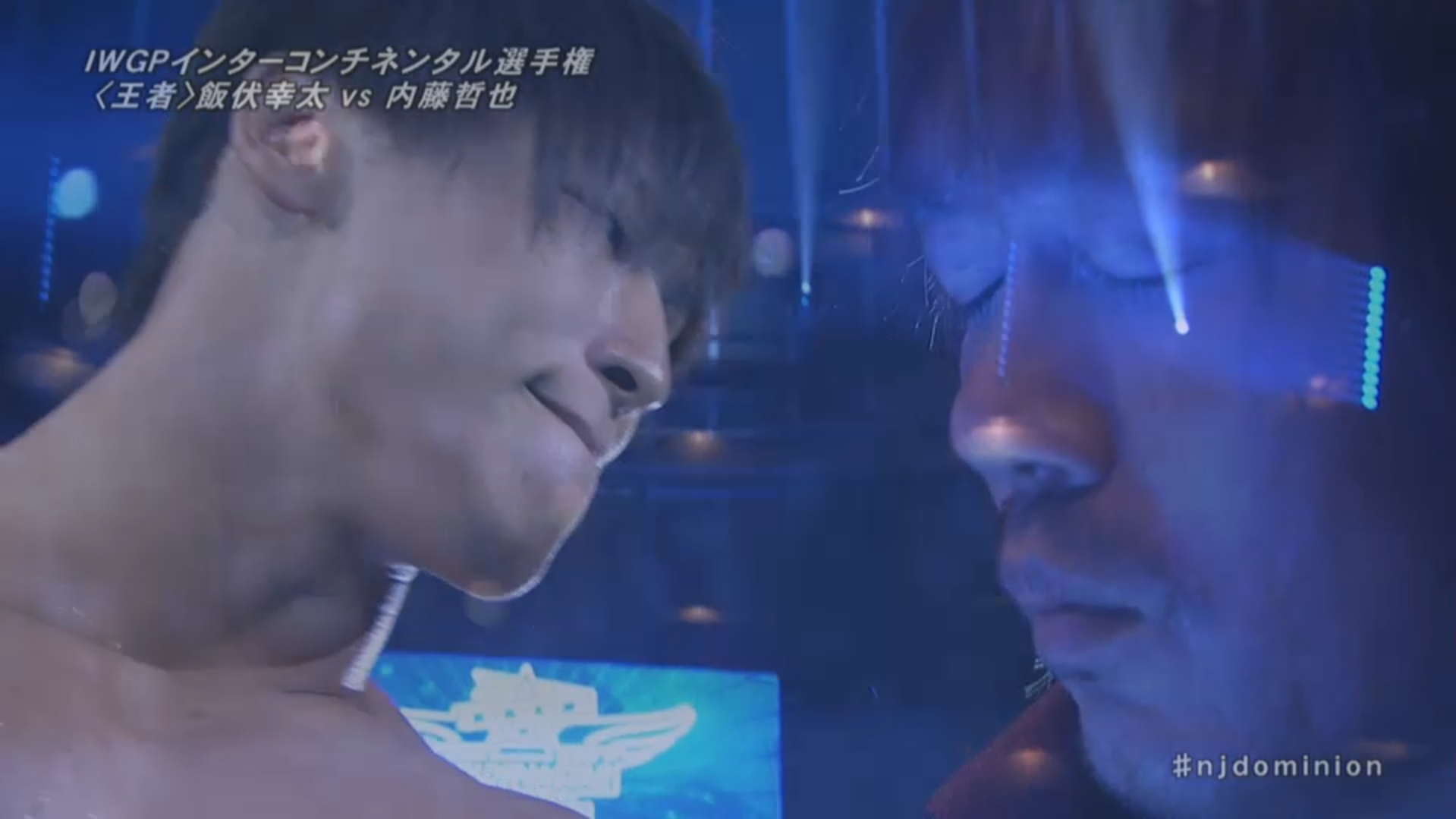 Now that Ibushi lost the championship which meant so much to him and the G1 Climax coming up, does he come in as the favorite to win it all and headline Wrestle Kingdom ?
At Dominion this past Sunday, Kota Ibushi was facing Tetsuya Naito for the IWGP Intercontinental Championship, in a battle where both men once again threw it all on the line. But this time, it was Naito who prevailed and recaptured the championship, for the 4th time.

A few months ago, I wrote about Kota Ibushi after he announced he signed a full-time contract with New Japan Pro Wrestling, mainly stating that the Golden Star was looking to win championships to cement himself as one of New Japan's top stars, starting 2019. At G1 Supercard last April, Ibushi claimed the Intercontinental Championship from Tetsuya Naito, thus winning his second title as a Heavyweight in the company. Here we are past Dominion and Ibushi is now, surprisingly or not, left without the championship he won not so long ago… Again. For a good amount of fans, this loss confirms Ibushi's status of favourite to win the G1 Climax this year, which to be fair, is a solid point in itself. After all, in both 2016 and 2017, Kenny Omega and Tetsuya Naito did lose the Intercontinental championship in Osaka-Jo Hall and went on to win the tournament.
However, I would like to ask : Is it the right time to write what would be the last chapter of Ibushi's story ?
I will start things off by stating the overall reason this thought came up first. Kota Ibushi lacks the build and credibility to not only win the G1 Climax, but also to eventually become IWGP Heavyweight Champion.
Let's not kid ourselves. If Ibushi is indeed winning the G1 this year, most people will expect him to defeat Kazuchika Okada at Wrestle Kingdom. Now, think about this : Since claiming his first championship as a Heavyweight in New Japan last December, Kota Ibushi only had once successful title defense. The point with this is, besides winning the New Japan Cup four years ago, besides performing very well in previous G1's, even making it to the finals last year, and adding some gold to his waist, Ibushi is still a bit unproven compared to both Okada and Naito. He is unproven because he has yet to cement himself as a defending champion within the Heavyweight ranks. Becoming IC champion was a big step in the right direction, but not managing to hold on to the title for longer than two months did not put him in the most favorable position to ultimately claim the Heavyweight Championship. Now, winning the G1 would also be a step forward, but this is where I remind you of Kenny Omega, who won the G1 after a fairly short IC title run in the first year of his Heavyweight stint, in a context where New Japan badly needed new stars, and someone to fill in for AJ Styles. As we all know, he ultimately lost to Okada in the Tokyo Dome and their rivalry grew from there.
The current context however is quite different when looking at Ibushi's case. New Japan doesn't desperately need to elevate people like it was in 2016, but they need to build these already elevated people up more than they currently are, so the responsibility of carrying the IWGP Heavyweight Championship doesn't solely revolve around Okada and possibly Naito for the next couple of years. In that regard, when it comes to Ibushi, what he needs first and foremost is a decently long, as well as meaningful, championship run.
Let's now take a moment to look at Ibushi's inability to defend championships from the opposite perspective. Let's assume the Golden Star manages to win the G1, how can anyone be certain he makes it to Wrestle Kingdom with the G1 contract ? Granted, since the G1 winner has to defend his rights to main event the Tokyo Dome, no one actually lost them. Yet again, Ibushi has barely managed to defend anything he has held in New Japan since becoming a Heavyweight. Lastly, in such a context, as most will be expecting Ibushi's G1 win to result in him becoming IWGP Heavyweight Champion because this actually makes perfect sense from a storytelling standpoint, having him lose at Wrestle Kingdom is out of the question.
While I could go on with the different scenarios concerning Ibushi, let's wrap things up by slightly touching on the new Intercontinental Champion, Tetsuya Naito. Naito has spent most of the year focusing on his new goal of becoming the first man to hold the Heavyweight and IC Championships at the same time. Now that he once again is in position to achieve this goal, we can wonder what this means for him, as well. One thing we can be sure of, though, is that if there is any other big favourite to main event the Tokyo Dome at the moment, it probably is the leader of L.I.J.
With this article coming to an end, tell me what you think ! What are your thoughts about Kota Ibushi winning the G1 Climax and headlining the Tokyo Dome for the first time of his career ? If not Ibushi, who is your favourite, and why ?
Chris King: One More Spear and Jackhammer for Goldberg?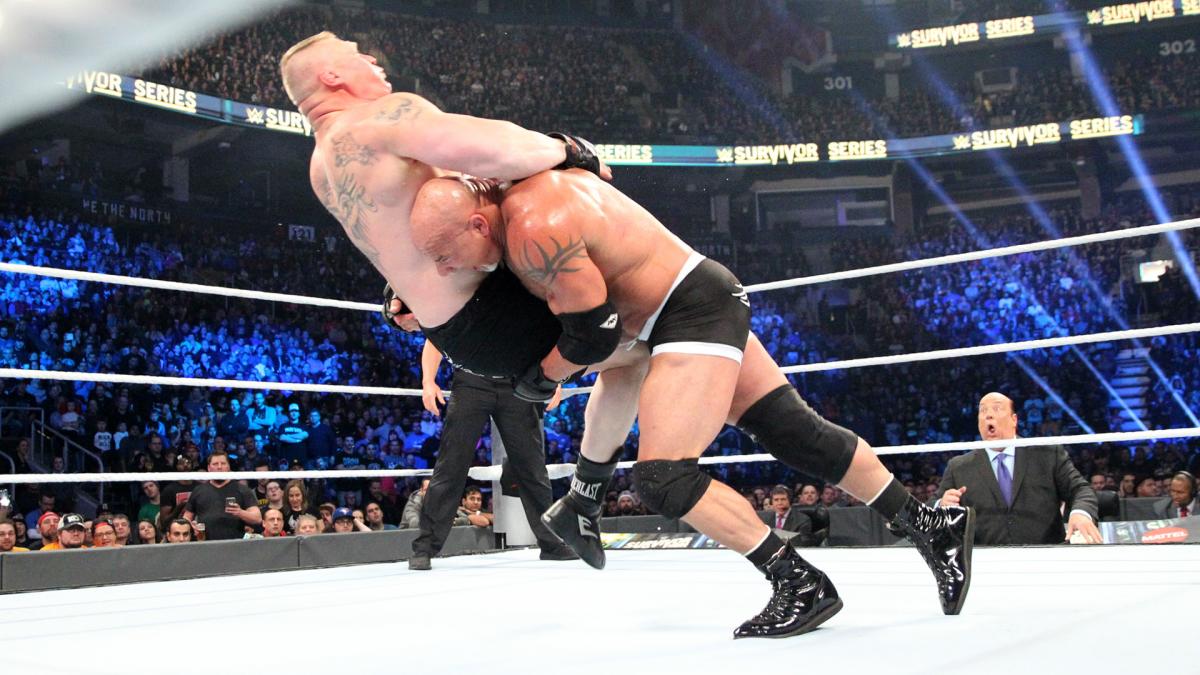 After his WWE Super ShowDown with The Undertaker wasn't well received, is there room for Goldberg to have more "proper sendoff" to end his career?
By now you've heard the troubling news that during Goldberg and The Undertaker's first-ever-match something went terribly awry; Goldberg smashed his head square into the ring-post, instantly he began bleeding profusely and was knocked out. What followed was extremely hard to watch; several signature maneuvers were horribly botched, and I was 100% concerned for both superstars's health and well-being. This is not what we hoped would occur, and this should not be the last image of Goldberg that we witness in WWE.
There was speculation that Undertaker was furious at Goldberg for his performance that appeared absurd to me; how could Undertaker a locker room leader held in such high respect get into a screaming match backstage? On top of that there was also rumblings about Vince McMahon the CEO of WWE, was fuming, and had to break things up between the legends. He apparently told both superstars they were finished wrestling careers were over.
Thankfully the rumors were quickly refuted by not only WWE officials who were in Saudi Arabia, and TalkSport's Alex McCarthy, and Mike Johnson on PWINSIDER.
Goldberg has admitted he was knocked out during his match with Undertaker at #WWESSD and that is why the final minutes were what they were.

Undertaker was angry with how the match went, but reports suggesting things got heated backstage with Goldberg aren't true, I'm told.

— Alex McCarthy (@AlexM_talkSPORT) June 8, 2019
Mike Johnson confirmed that after chatting with WWE officials he can confirm that after the bout Goldberg was too weak to muster up the energy to engage in a heated altercation.
Johnson said: "I have not heard one person with any legitimacy claim this as being true. In fact, when I asked about that rumor, it was quickly shot down by those who were actually in Saudi Arabia, so I tend to think that story is 100% fiction."
Goldberg the WCW veteran was last seen in the squared circle on the Post-Mania-Raw, twenty-four hours after dropping the Universal championship to Brock Lesnar. The WWE Universe gave him a standing ovation for his love for the business throughout his illustrious twenty-year pro wrestling career.
Goldberg has battled some of the biggest wrestlers in WWE; The Rock was his first feud after his arrival in 2003 at the Backlash pay per view, followed by his almost year-long rivalry with HHH and "Evolution" where he won the World Heavyweight championship. He finished his initial run in the company in 2004 in a "Battle of Behemoths" with Lesnar. In 2019, there are many new powerhouses since he left the company in 2004. Below I will be listing the 5 Potential Opponents for his final match in WWE.
5 Best-Suited Opponents For The Final Goldberg Match
5. Goldberg vs. Brock Lesnar
Brock Lesnar toppled Goldberg for-the-first-time in his WWE career at WrestleMania 33; after a humiliating loss at 2016 Survivor Series, in a "Shocking" one minute and twenty-seven seconds. This was Goldberg's first official match in WWE in twelve years; the two powerhouses have had a total of three encounters, they have manifested a buzz that surpassed all the other matches on the pay per view card. Despite the fact that Goldberg and Lesnar faced in each other only two years ago, it doesn't rule out the possibility that Goldberg won't come back for retribution. While this contest in the past has not been well-received by the WWE Universe, there's still a sliver of a chance these Titans' will go to war one final time.
With Lesnar as "The Beast in the Bank" his adversary could once again cost him the Universal or WWE Championship cash-in; reminiscent to 2004 No Way Out pay per view where Eddie Guerrero was challenging Lesnar for his WWE championship, and Goldberg (who had been given a front row ticket by Raw commissioner Stone Cold Steve Austin). He would then deliver a "Devastating" spear to cost Lesnar his championship, which led to their first clash at WrestleMania XX. Goldberg could cost Lesnar his opportunity and the two competitors could then revisit this hard-hitting personal rivalry.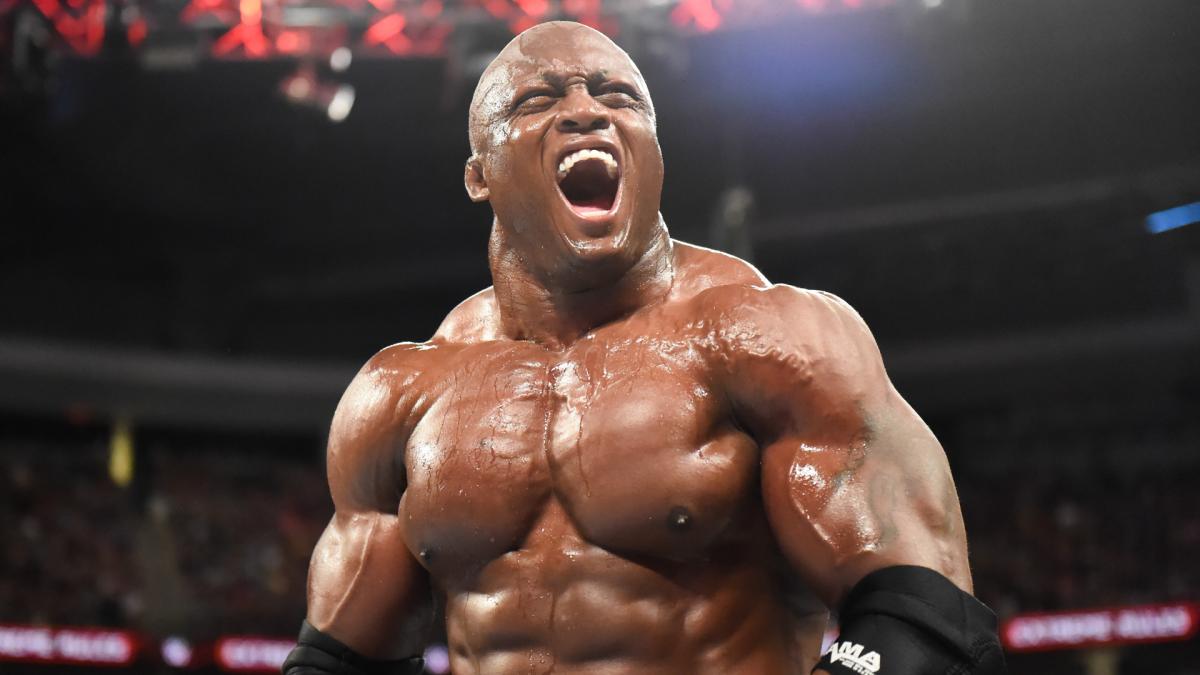 4. Bobby Lashley
It's still surreal to me that these two powerhouses have never crossed paths in both of their WWE tenures. Bobby Lashley returned to WWE after making an "Impact" (Pun intended) on the Raw after Mania 34. Despite being the fan-favorite to dethrone Lesnar at 2018 SummerSlam, Lashley was upset by Roman Reigns who eventually captured the Universal Championship. Goldberg vs. Lashley will still be a "Big Money" match that will put butts in seats and sell out arenas. This the kind of "once in a lifetime" physical confrontation contrary to Rock/Cena at WrestleMania 28 that people from all over the world would tune in to watch. The WWE Network could see a "massive" increase in subscriptions, and the weeks leading up to their collision we would most certainly be a pull-apart brawl and someone could likely to be taken to jail.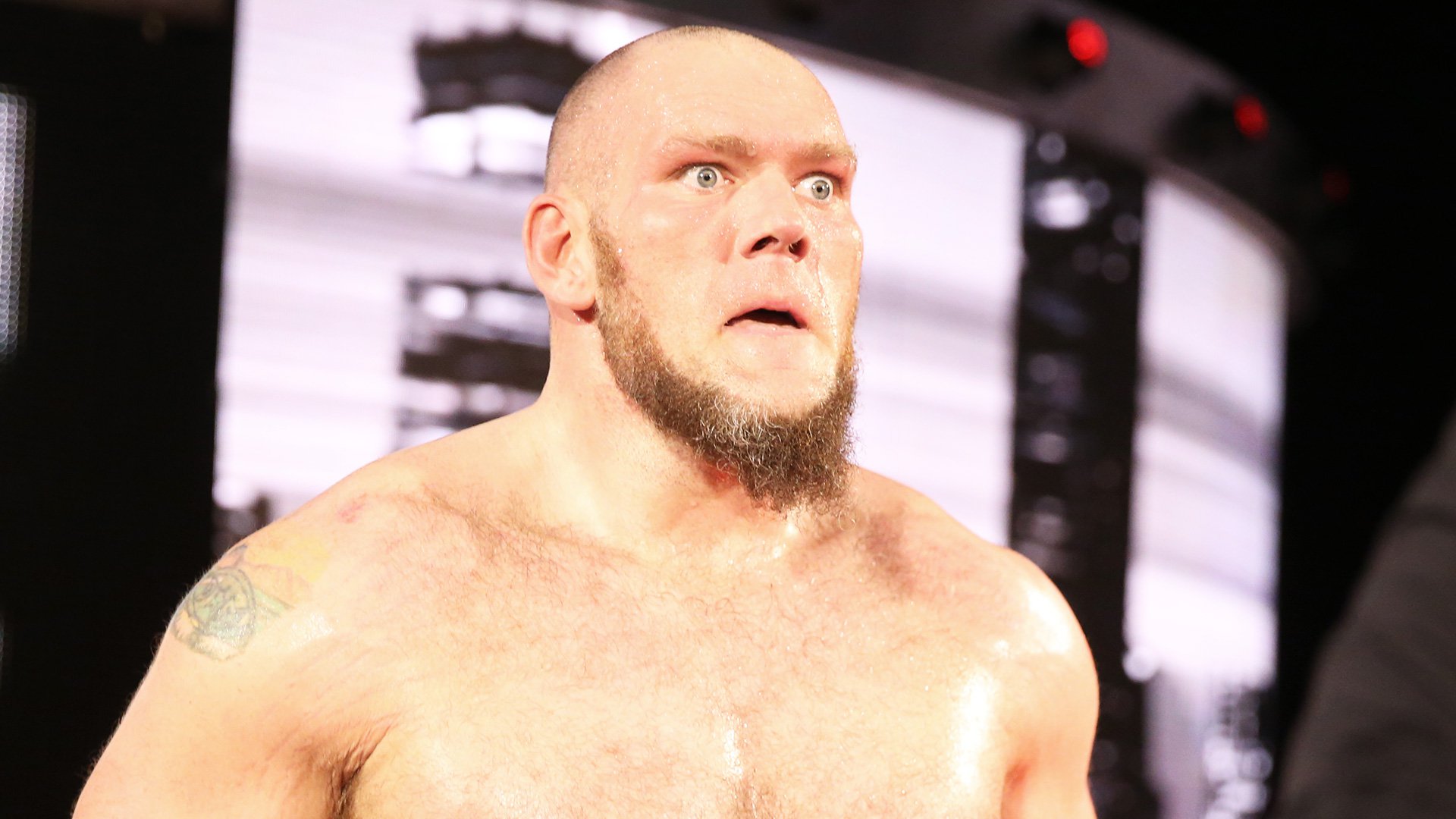 3. Goldberg vs. Lars Sullivan
"The Freak" Lars Sullivan has been leaving a pile of bodies on his path of destruction since his arrival on Monday nights. Currently, he's annihilating the Lucha House Party, but after he's finished bullying smaller wrestlers "," Sullivan is going to be hungry for "Real" competition. Enter Goldberg. This wouldn't do much for the WCW titan but it sure would be a "Huge" rub for the recent draftee. Sullivan was penciled into battle John Cena at WrestleMania 35 "," but due to health reasons, it never happened. This victory over a legend of this caliber could catapult "The Freak" to the top of the food-chain in WWE.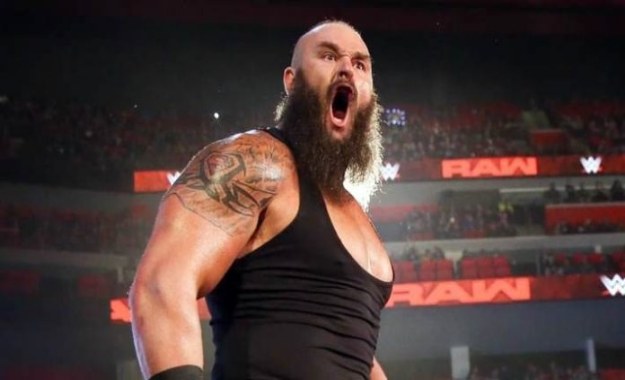 2. Braun Strowman
To say "The Monster Among Men" has been mistreated would only be the tip of the iceberg. Strowman was the "Hottest" wrestler in 2017 with his horror-themed assaults on Roman Reigns. Unfortunately for Strowman, his name wasn't "Roman Reigns" and despite his best efforts he never captured the Universal Championship.
Strowman was on a path of destruction until he went toe-to-toe with Universal champion Lesnar at 2017 No Mercy; in what should have been his coronation as the next champion, Strowman was crushed within a matter of minutes. Last year at WWE Crown Jewel in Saudi Arabia he was heavily-favored to walk out with the vacated Universal championship; and instead WWE thought it was wise to start a lengthy program with Baron Corbin (who clocked Strowman in the back of the head with the title), and Lesnar dropped "The Monster Among Men" with 5 F5's to start a second title-reign with the Universal championship. To say Strowman deserves a "Monumental" win would be a HUGE UNDERSTATEMENT!
1. Goldberg vs. Roman Reigns
The announcement of this match is enough buzz to sell-out WrestleMania 36. "The Big Dog" Roman Reigns has done it all in his short eight-year career, some accomplishments other wrestlers only dream to achieve. He defeated the seemingly-unbeatable Undertaker in his second loss in decades. Reigns is a Grand-slam champion, a three-time WWE Champion and former Universal Champion. Ever since the two crossed paths on the road to WrestleMania 33; and delivered a double-spear to Strowman on January 12, 2017, I believe this dream match has been quietly penciled in. Now that there may be "One More Match" for Goldberg before he calls it quits, this is the only true contest!