Carol: Should The McMahons Be Involved In Becky's Storyline?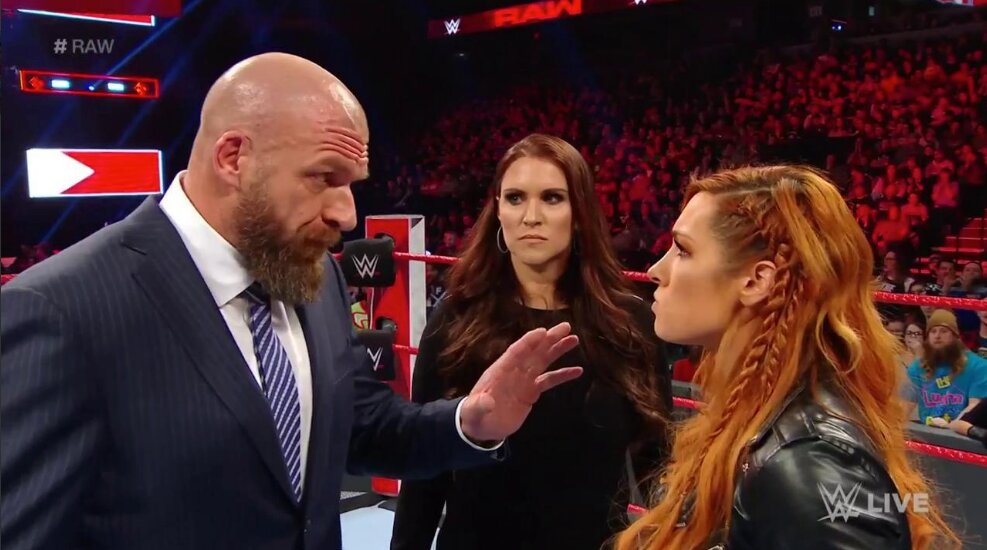 Carol digs into the WWE storyline of Becky Lynch vs. The McMahon Family to determine if The McMahons should be part of Becky's Road To WrestleMania.
The biggest storyline heading into WrestleMania is Becky Lynch's match with Ronda Rousey. After their Survivor Series match got cancelled due to Becky's concussion, fans have been patiently waiting for the two to face off. When Becky Lynch won the Women's Royal Rumble and declared she was coming for Ronda Rousey, the WWE Universe erupted with excitement at the dream match finally taking place.
But Becky's hopes of main-eventing WrestleMania were dashed by Vince McMahon, who suspended her for sixty days, then put Charlotte Flair into her spot. From the looks of it, it appears WWE is recreating an underdog versus The Authority storyline with Becky Lynch.
But the big question here surrounds one word: SHOULD. Should the McMahon family involve themselves in Becky's storyline.
---
Exclusive podcasts, ad-free content, and more!
Join The Chairshot on Patreon for just $5 today!

---
Let me start off by saying I have mixed feelings about Becky Lynch versus The McMahons. Throughout WWE's history, we've had plenty of storylines with underdog wrestlers going against The Authority, the most recent involved Daniel Bryan versus Triple H and Stephanie McMahon.
Becky Lynch has been perceived as an underdog, she's always been pushed aside in favor of Charlotte Flair or another female wrestler. Within the past six months, she's proven that she's just as good if not better than the other wrestlers. She's had some setbacks along the way, but she always comes back on top. Now, she's going to have to claw her way back up if she wants to get her match with Ronda Rousey at WrestleMania.
Reports say that WWE wants to make Becky Lynch their new Stone Cold Steve Austin. Judging by the way Becky is breaking the rules of her suspension by attending shows to attack Charlotte and Ronda, she's on her way to becoming the female version of Stone Cold. Longtime WWE fans will remember that Stone Cold's feud with Vince and the rest of the McMahon family is what made him popular. Becky's already over with the crowds, but her fighting The McMahons is only going to make her popularity soar.
While the current storyline does do Becky some favors in increasing her momentum, I do wonder if inserting the McMahons is necessary.
Triple H, Stephanie McMahon, and Vince McMahon all including themselves in Becky's business seems forced. They could've continued the story of Charlotte and Becky's rivalry by having Charlotte attack Becky making it impossible for The Irish Lass Kicker to make it to WrestleMania. Charlotte Flair would then win a number one contender's spot, but Becky Lynch returns to reclaim her spot, leading to both women in the triple threat with Ronda Rousey.
Personally, I would've liked to see Charlotte and Becky's feud continue without The McMahons becoming mixed up in it. With them involved, I fear that the focus will be more on the family instead of Becky.
With WrestleMania approaching, it's obvious the Becky Lynch versus The McMahons isn't going to be over anytime soon. We all know Becky's going to be added to the match and get her shot at main-eventing WrestleMania. As for what happens with her and the McMahon family, well we're going to have to stay tuned to see how that plays out.