Raw Reaction: Getting Up to Speed (2/19/19)
Harry, Tony, and Andrew discuss Elimination Chamber and WWE Raw!
Join Harry Broadhurst, Tony Acero and Andrew Balaz as they present the Raw Reaction tonight at 11:30 PM (Eastern) here on the Chairshot Radio Network. Elimination Chamber is in the books so as per the usual, the guys open the show with discussion of the PPV.
However, we immediately start the build to FastLane as the WWEs March network special is only 20 days away (something else the guys will discuss). The fallout from the Chamber will be seen tonight on Raw as we have a new IC champion and new Women's Tag Team champions. What happens to those titles going forward? And what will be the ramifications of Drew McIntyre and Bobby Lashley helping Baron Corbin beat Braun Strowman?
You watched Raw…now listen to us React to it here on the Raw Reaction.
King: This Week In AEW
Brandon gives us an update on the goings on in AEW!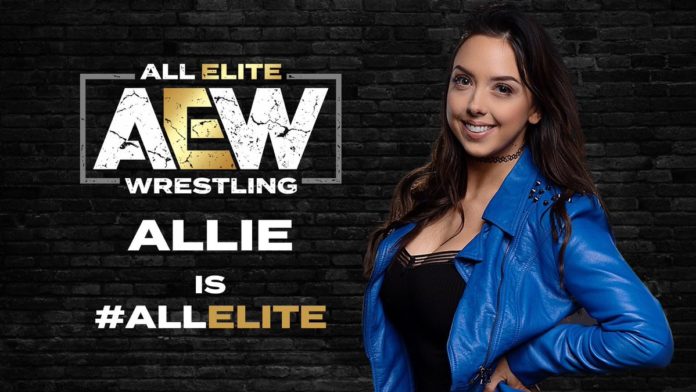 Brandon gives us an update on the goings on in AEW! 
What's happening everybody? It goes as no surprise that All Elite Wrestling is gaining more and more steam with each passing week. Most of its momentum is attributed to the ongoing weekly YouTube series, Road To Double Or Nothing, which is a spinoff of the highly acclaimed YouTube series, Being The Elite. BTE followed The Bullet Club's "Elite" of Cody, Young Bucks, Kenny Omega, and "Hangman" Adam Page through a series of adventures that related with various storylines concerning them in ROH and NJPW.
Let's now fast forward to this week's news within AEW, which some of which was captured during the RTDON series. One particularly noteworthy item was Brandi's signing of former SHIMMER and Impact Knockouts Champion, Allie. She'll be going along with what is already quite a list of names within the Women's Division which includes the likes of Bea Priestly, Dr. Britt Baker, Penelope Ford, and Aja Kong (not to mention Brandi herself). It's also apparent that some sort of championship belt is in design and could almost certainly be ready by Double Or Nothing. According to a couple of sites, the belt could very much resemble the old Mid-South Championship, but right now it's all speculation, but one would imagine it'll get revealed May 25th.
Another big item that came this week actually started off the week, when The Young Bucks won the AAA Tag Team Championships from their Double Or Nothing opponents, Pentagon Jr and Rey Fenix, collectively The Lucha Bros. Cody and AEW went to Mexico, as they have a partnership with the globally known promotion. Cody, who's still recovering from knee surgery, made his presence known but was attacked by Taurus, Konnan and Texano. However, later in the night, The Bucks challenged the champs, and to no surprise, the match was simply great. The brothers Jackson won with a Meltzer Driver/Indietaker to obtain the belts, but if that match was any small indication as to how their match will be at Double Or Nothing, folks, we're in for something special.
While it's under strong encouragement for everyone to peep BTE and Nightmare Family's Road To Double Or Nothing every week, understand that All Elite is growing and growing on a weekly basis. The excitement is building towards it being easily the most anticipated PPV so far of 2019. With matches like Bucks/Lucha Bros, Omega/Jericho, and SCU/members of OWE, the stories going into this event remain intriguing and incredible signings help elevate the suspense of what's to come. With rumors of the legendary Jim Ross being in discussions with AEW show this could likely be the next big thing of the sport and all that can be said is…stay tuned. Until next week folks!
Greg DeMarco's Three Stars Of The Night: WWE Smackdown (3/19/19)
Was Kofi Kingston the obvious choice for the First Star?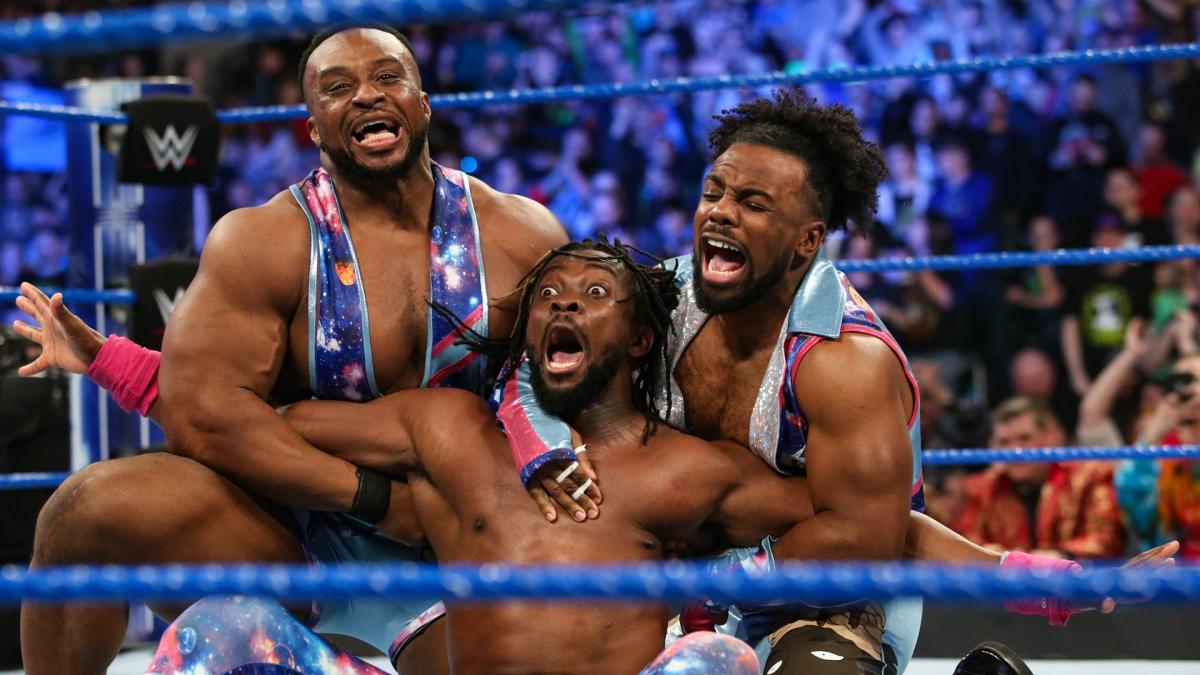 Greg DeMarco brings the Three Stars of The Night back once again with the March 19 episode of WWE Smackdown!
Smackdown was a pivotal episode on the Road To WrestleMania, as the world waited for Kofi Kingston to solidify his spot at WrestleMania. And in true WWE brilliance, Vince McMahon pulled the carpet out from under Kofi's feet, continuing the story for a little longer. Now, it's Three Stars time…shall we?
The Third Star:
The Miz is one of the greatest heels WWE has ever seen, even if you don't want to admit it. Now, he's a big babyface, and he's standing opposite another great heel in Shane McMahon. Conventional wisdom would say that Miz should be a heel and Shane a face, but the roles are flipped and it's working. It was interesting to see The Miz call out Vince McMahon along the way, but Vince is the baddiest of bad bad guys in the history of ever, so it works. Either way, Miz delivered in this promo, and got his coveted spot on the Three Stars.
The Second Star: Elias
Randy Orton is one of the most underappreciated wrestlers in WWE. We're headed to WrestleMania 35–Orton appeared at his first WrestleMania at #20. He faced The Undertaker at 21. Triple H at 25, ten years ago. And he's still going strong. Orton worked his ass off for Kofi, and he's delivering a great program with AJ Styles on the Road to WrestleMania.
Honorable Mention: The IIconics, Cesaro, Daniel Bryan, Kevin Owens, Charlotte Flair, Becky Lynch.
And now… a distinction usually reserved
for the top performer of the night …the first star!
The First Star: Kofi Kingston
If you need me to explain to you why Kofi Kingston is the First Star, you should pick up a new hobby. Or at least, hit me up on social media and we can talk about what he did here, and has been doing since the build to Elimination Chamber. WWE keeps throwing curveballs, and they very well might continue through WrestleMania itself, but Kofi will come out on top. He did just that tonight, until Daniel Bryan (well, really Vince McMahon) showed up.
---
Who are your Three Stars of WWE Smackdown Live? Comment on social media @ChairshotGreg, @theCHAIRSHOTcom, and use the hashtag #UseYourHead!
---
In hockey, a game's "Three Stars Of The Night" represent the top three performers of the night. For more clarification, I defer to this Pittsburgh Gazette explanation:
"The tradition dates to the 1936-37 season, when Imperial Oil became the principal sponsor of Hockey Night in Canada radio broadcasts and was seeking a way to promote one of its products, Three Star gasoline. The idea of doing so by selecting the top three performers in a particular game purportedly came from a Canadian advertising agency.
Many clubs do recognize the player with the most three-star selections with an award or trophy, usually in conjunction with a corporate sponsorship, at the end of the season (or sometimes, each month). All six Canadian franchises, for example, have an affiliation with a well-known brewery.
The NHL keeps track of its own Three Stars Of The Night selections, but that is done on a league-wide basis. The league employs a system that awards 30 points to a first star, 20 to a second star and 10 to a third – a running total can be found on the league's website – but it does not present an award based on them."
In hockey tradition, the first star represents the best of the three, but all three are considered to be receiving a high honor.