#RAWisDVR: Greg DeMarco's Accelerated Review of WWE Raw (2/11/19)
How much got the FAST FORWARD treatment this week?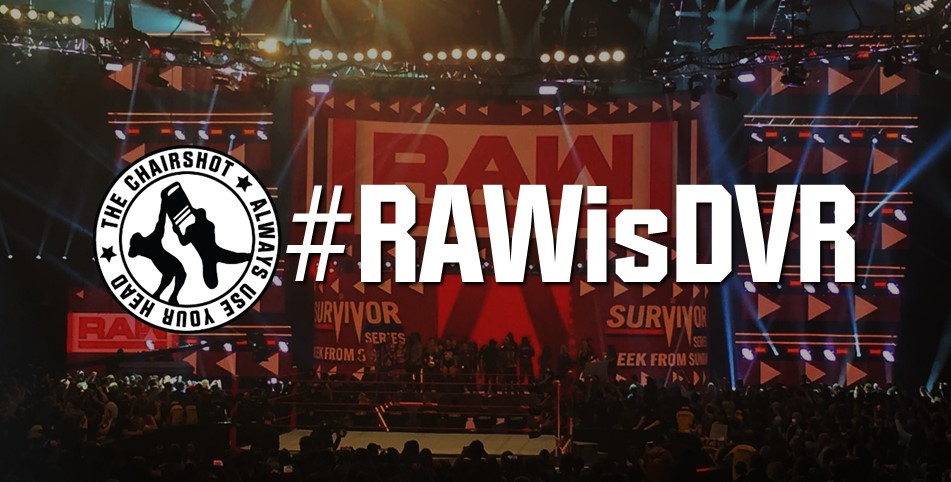 Each week Greg DeMarco watches WWE Raw on DVR with a stopwatch and sense of urgency. How much time will he save?
Let's see how we go home to Elimination Chamber!
FAST FORWARD the opening nope. They did that for us!
Stephanie McMahon & Triple H start WWE Raw
Fake excitement Steph is so terrible
Okay, FAST FORWARD the PPV talk
It's WrestleMania season when the Brand Split means nothing
FAST FORWARD Becky walking
Triple H should know better than telling women to calm down–he's married!
The McMahon family is still in charge of the WWE–and this is about reminding everyone.
Enter Sasha & Bayley–super fast start to Raw!
FAST FORWARD the entrances and commercials
Timestamp: 10:53
Sasha Banks & Bayley vs. Liv Morgan & Sarah Logan vs. Nia Jax & Tamina (losers enter the Chamber first)
FAST FORWARD some of the boring match
Watch some wrestling, FAST FORWARD the commercials
More wrestling, FAST FORWARD Tamina
Bayley stealing offense from Ronda!
And that's finally over.
Nia Jax has become such a strong character
FAST FORWARD the replay, talking, and commercials
Hello I Am Elias
The multiple interruptions were stupid
FAST FORWARD the commercials
Elias is JUST NOW talking? This must suck live.
Thas was one hell of a guitar shot
Enter Lashley (and Lio).
FAST FORWARD so much stuff. Seriously, what is up with this episode?
Timestamps: 22:09 (real time 58:47)
Finn Balor vs. Drew McIntyre
FAST FORWARD the entrance and video for Finn Balor, and McIntyre's entrance
The problem with this match–and it's not a bad match–is that we are just waiting for Rush & Lashley to get involved
And there's the expected DQ!
FAST FORWARD and now we have Kurt Angle and Baron Corbin Sucks. Braun NOVELTYman, anyone?
Yep, 6-man tag time, HOLLA HOLLA PLAYA!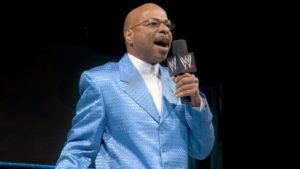 FAST FORWARD the commercial
Timestamp: 27:03 (real time: 1:11:39 )
Finn Balor, Braun NOVELTYman, & Kurt Angle vs. Drew McIntyre, Bobby Lashley, & Baron Corbin Sucks (plus Lio Rush)
SHIELD camera shaking only works for SHIELD
Angle Slam and there's no way that finishes it
FAST FORWARD Baron Corbin Sucks
FAST FORWARD more commercials (geez!)
WWE's attempts to keep us from going away during commercials are so transparent. I don't blame them one bit.
FAST FORWARD Baron Corbin Sucks
I just hit 30 minutes on the clock.
Finn takes out Lio to sell Sunday's match
And Finn eats the fall. So terrible, "blown call from the official." That shit is dumb.
And here's DEAN AMBREF to restart the match. Because we can do that now?
WWE just reminding us that things are never going to be consistent. To quote Batista, DEAL WITH IT.
FAST FORWARD the commercials
I feel like the entire stretch of Balor/McIntyre to this has taken 90 minutes.
Love the way Lio holds the Intercontinental Championship on the outside.
You know, what if Finn Balor is The Demon this Sunday?
BRAUN SMASH! NOVELTY ACT!
At least he's good at what he does.
8 hours later, this is over.
Kevin Owens promo from the bowling alley
"One more month or so." You can set your watch by it!
FAST FORWARD the entrances
Backstage Becky–this really is an Austin episode of Raw
FAST FORWARD more entrances and commercials
Timestamp: 1:44:00 (real time: 38:37)
Nikki Cross vs. Ruby Riott
Nikki crazy, y'all
Nice touch for Ronda, wearing Reebok UFC gear backstage
See, Ronda wants to see the match, too!
I hate the mid-match interruption, this is a good match so far
Michael Cole voice change signifies commercial? NOPE! But lots of fake Ruby hair on the floor.
Riott Kick CONNECTS! (with nothing)
Do not fast forward Paul Heyman
FAST FORWARD the commercials
Timestamp: 44:49 (Real time: 1:55:24)
Seth Rollins promo
Seth here to remind us that he exists
Accomplishment, accomplishment, attach by Brock, good news
BROCK not here–crowd went nuts, too
Babyface Seth is the worst Seth. HE BROKE UP THE SHIELD!
FAST FORWARD the commentary
And here's DEAN AMBROSE, who supports Rollins?
FAST FORWARD stuff
Timestamp: 50:09 (Real time: 2:11:22)
Dean Ambrose vs. EC3
Who else is in the Top 1%?
This whole show has become a chore as we wait for Becky's decision.
Dean wins. YAY.
Don't know if you know, but Becky must apologize tonight.
One does not FAST FORWARD Alexa Bliss.
FAST FORWARD the entrances
Timestamp: 55:50 (Real time: 2:25:07)
WWE Raw Tag Team Championships: Bobby Roode & Chad Gable (c) vs. The Revival
#SAVETAGTEAMWRESTLING!
Gable & Roode are no makeshift team
FAST FORWARD the commercials
Computer and timer issues hit, but THE REVIVAL WON!
Don't give me that "it should have been on PPV," THE REVIVAL WON!
FAST FORWARD
Becky Lynch Promo (with Ronda Rousey, Vince McMahon, and Charlotte Flair)
Masterfully done yet again, Charlotte Flair is in the match (like I told you), Becky Lynch now has to fight her way back in (like I told you), and this story continues its twists and turns all the way to (and at) WrestleMania.
Note that this was the central focus of Raw, as it's the most important program in the company. This will main event the show.
Estimated Timestamp: 1:25:00 (real time 3:00:00)
Time Saved: 1 hour an 35 minutes!
Overall this edition of Raw was just…weird. The show was cued up different than normal, and it showed. Let's not yearn for the Attitude Era ever again. Onto the Smackdown!