Requiem For A Dean: The Departure of Dean Ambrose
"On Tuesday afternoon, the wrestling world was shook to its core as news broke of the WWE departure of Dean Ambrose, one of the biggest stars WWE has had this decade, even in spite of some poor booking and mismanagement."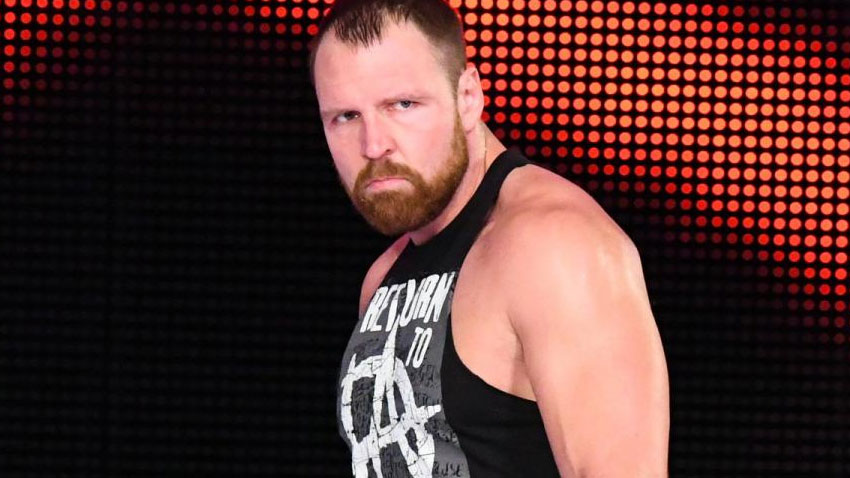 Kevin Carroll takes a look at the pending departure of Dean Ambrose from WWE.
Dean Ambrose, we hardly knew ya.
On Tuesday afternoon, the wrestling world was shook to its core as news broke of the WWE departure of Dean Ambrose, one of the biggest stars WWE has had this decade, even in spite of some poor booking and mismanagement.
WWE took to Twitter to confirm the news, stating: "Dean Ambrose will not be renewing his contract with WWE when it expires in April. We are grateful and appreciative of all that Dean has given to WWE and our fans. We wish him well and hope that one day Dean will return to WWE."
This has understandably been a huge blow to plenty of Ambrose fans across the world, myself included. I always thought that Dean still had plenty of untapped potential, a whole new side of him just waiting to be explored by WWE.
It seems we may never get to see that.
Work Yourself Into A Shoot, Brother!
Now, let's talk about it. I fanned the flames a bit myself on Twitter the other night by suggesting that the whole thing could be a work, WWE putting one over on all us fans. This was a sentiment shared (and still believed) by a large number of wrestling fans.
But I don't buy it anymore. Who's to benefit by WWE making a storyline out of this, and potentially damaging their relationships with the mainstream press who've been reporting on this story? Is any pop you could muster worth burning those bridges?
Also, what's really changed your mind is the outpouring of support and love for Ambrose on social media. From his wife, Renee Young, to Rusev and everyone in between, WWE superstars have been displaying their respect for Ambrose. It feels way too much like a goodbye to be a work at this point. I'm officially announcing my renouncement of that line of thinking, after one whole day.
So it seems we've reached the end of an era here in WWE, the Era of Ambrose. Since his game-changing debut back in 2012 as part of The Shield alongside his cronies Seth Rollins and Dean Ambrose, three men that will be tied together for the rest of time, Ambrose has been a consistent part of the main event scene, with only injury keeping him out of at least the upper-midcard.
I'll never forget that night, Survivor Series 2012. You'll never see a debut like The Shield's, turning the WWE completely on its head when the black-clad trio interrupted the WWE Title match main event, laying waste to competitors and announce tables alike and putting the whole wrestling world on notice.
I don't know about all of my faithful readers, but I was always drawn to Dean Ambrose. Rollins and Reigns looked like professional wrestlers, but this Ambrose guy looked like a psychopath. Never without a snarl on his face, Ambrose's way of speaking on the mic had me hooked from the very start.
Through thick and thin, through a WWE Title victory and a talk show with Mitch the Potted Plant, I stuck with Ambrose. Ambrose Asylums, injuries, Brock Lesnar – none of those calamities could kill my Dean Ambrose fandom. Because I always knew he was destined for more.
That still may hold true. WWE is no longer the end all be all of professional wrestling, we've seen the landscape of the sport drastically change over the last couple years. Ambrose is a big enough star in this industry to have his pick of where he goes next, whether it be Impact, AEW or back home to Cincinnati, he will get to call his own shot.
We've seen the artist formerly known as Neville take his leave, and he's already the talk of the town. Hideo Itami will be leaving next. It's certainly not out of the ordinary to leave WWE and seek better fortunes elsewhere, but we've yet to see it with a star on the level of Ambrose.
But I'd like to point one thing out before I conclude: the end of that WWE statement from above.
"We wish him well and hope that one day Dean will return to WWE."
In the words of the inimitable Lloyd Christmas: So, you're telling me there's a chance?
You could never say never in the world of pro wrestling, we've seen that time and time again. This isn't WWE future endeavoring Ambrose, this is them wishing him well and hoping he'll return somewhere down the road. He very well may, but if he doesn't, that's fine too.
Although I'll follow Dean's career wherever he ends up, it just won't be the same as seeing the Lunatic Fringe (the worst nickname ever) tearing up Monday Night RAW or Smackdown Live.
I'll forever hold out hope that we'll hear that familiar intro once again, that we'll get one more Shield fist bump. But whatever the future holds for Dean Ambrose, one thing is for sure: His presence is one that will surely be missed around the WWE.
Believe that.
King: Dominik Mysterio Needs To Do This At WrestleMania
Chris King is here with what WWE should do with Dominik Mysterio at WrestleMania in his long-awaited match against his father Rey Mysterio Jr.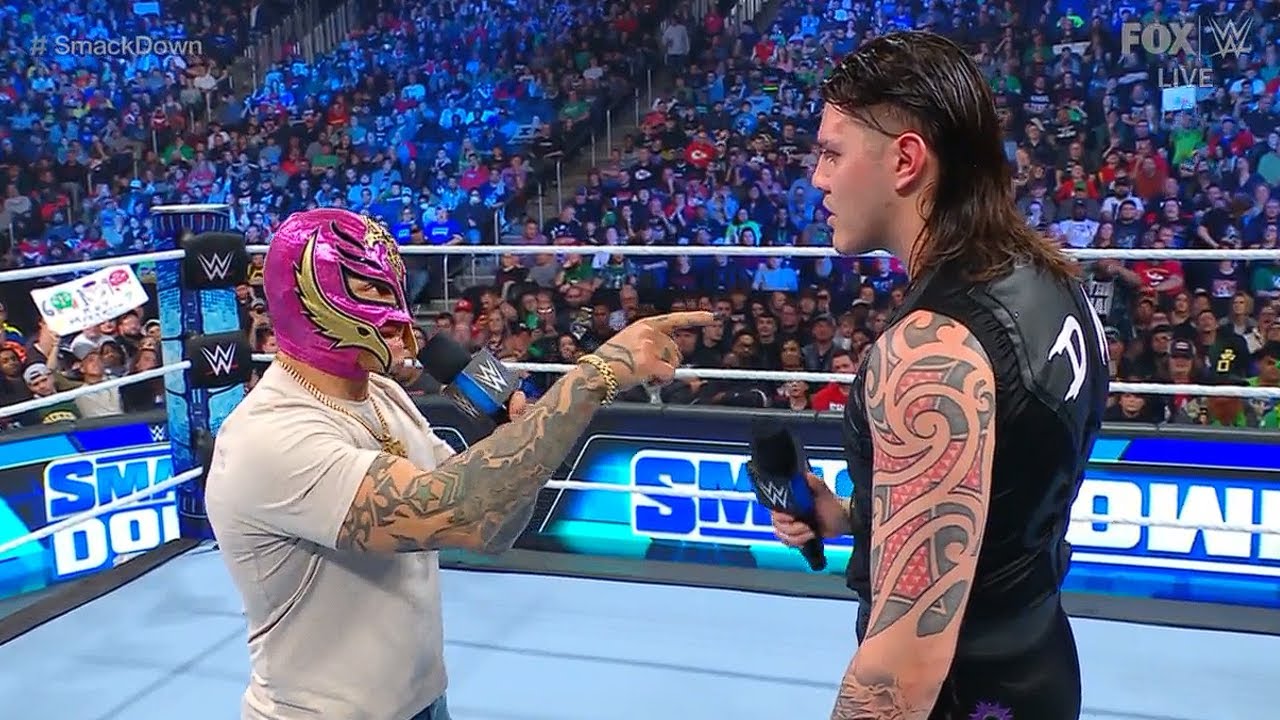 Chris King is here with what WWE should do with Dominik Mysterio at WrestleMania in his long-awaited match against his father Rey Mysterio Jr. 
On this week's episode of Friday Night SmackDown, Rey Mysterio finally snapped and beat some sense into his disrespectful punk-ass kid Dominik. The member of the Judgement Day came out to push his father again for a match on the Grandest Stage of Them All, this time with his mother and sister at ringside. The ungrateful punk told his mom to "Shut Up," as a father even I wanted to jump through the screen and whoop his ass.
Back in October of last year, Mysterio made the emotional decision to possibly quit the company but, instead, Triple H persuaded the Lucha libre superstar to move over to SmackDown to avoid his son. This came after Dominik shockingly turned on his father at Clash at the Castle. Mysterio did everything he could to refuse his despicable son's challenge for Mania but, a man can only be pushed so far. Mysterio will be inducted into the 2023 WWE Hall of Fame and I expect Dominik to embarrass his father during his speech to further this personal feud.
Yes, the WWE Universe hates Dominik and wants to see him get the ever-loving crap kicked out of him but, this feud is missing a special ingredient to capitalize on the biggest heat possible. Throughout this feud, Dominik has made mention of the legendary Eddie Guerrero on several occasions going back to the "iconic" 2005 feud.
I know WWE might not want to go this route but, Dominik MUST come out to Eddie Guerrero's theme at Mania. The disrespectful punk needs to come out in a lowrider to garner nuclear heat. It doesn't matter if The Judgement Day comes out and causes interference for Dominik to get the win, all that matters is that both superstars get the biggest payoff of this nearly year-long feud. Just imagine the Roman Reigns heat after he defeated The Undertaker and multiply that by ten. Dominik portrays the perfect heel and he truly is the missing ingredient that The Judgement Day needed to grow and evolve into a top faction.
King's WrestleMania Rewind: Eddie Guerrero vs. Rey Mysterio (WrestleMania 21)
In the next WrestleMania Rewind, Chris King takes us back to WWE WrestleMania 21, and Rey Mysterio vs Eddie Guerrero in a battle of tag team champions!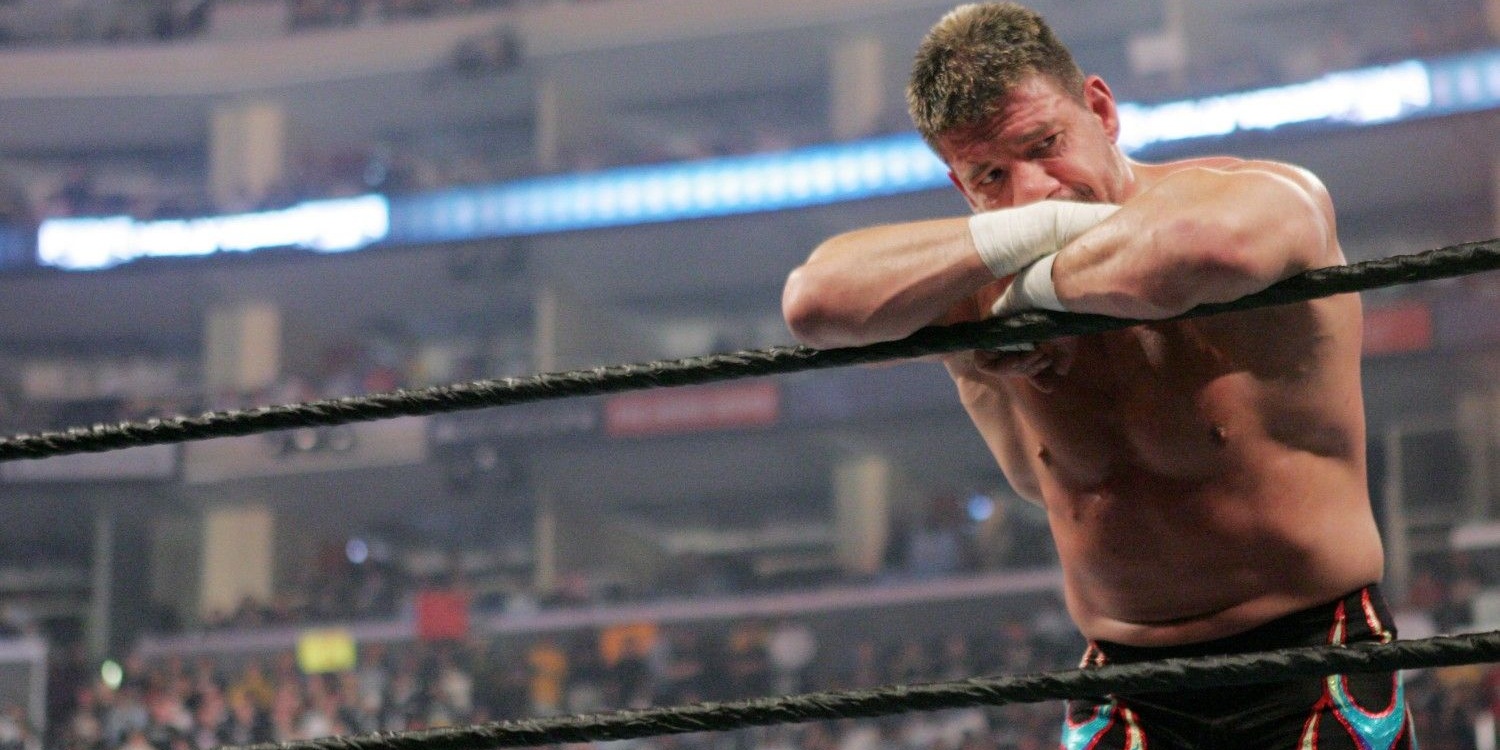 In the next WrestleMania Rewind, Chris King takes us back to WWE WrestleMania 21, and Rey Mysterio vs Eddie Guerrero in a battle of tag team champions!
Chris King is back with his third edition of WrestleMania Rewind. This week he's bringing us back to some 'Latino Heat.' We're rolling back to WrestleMania 21 where Eddie Guerrero faced longtime friend and rival Rey Mysterio.
This would be Guerrero's last Mania match caused by his unfortunate death. Over on SmackDown, Mysterio and Guerrero would become the tag team champions at No Way Out where they defeated MNM.
Chavo Guerrero would get into the head of Latino Heat by making him believe Mysterio was trying one-up his tag team partner. Chavo went as far as to tell his uncle to stop using the Guerrero name.
Guerrero would finally give in to his nephew's manipulation and went on to challenge Mysterio to a one-on-one match at WrestleMania 21. I For the first time in history, both tag team champions would face each other. Guerrero vs. Mysterio was the first match on the stacked card. Both partners threw everything at each other including the kitchen sink in a battle of one-up-manship.  In an incredible high-octane match that saw both superstars delivering counter for counter, Mysterio pulled off the win with a surprise pin roll up.
A few months later, what once was a friendly battle turned into a nasty fight involving the custody of Mysterio's real-life son Dominik Mysterio. After several torturous weeks, both former tag team champions would face off in a ladder match with the custody of Dominick on the line. I forgot how amazing this rivalry was and it's definitely worth a watch. Sadly, we would lose Latino Heat in November of 2005. There will never be another Eddie Guerrero. Viva La Raza!