#SmackdownTaped: Greg DeMarco's Accelerated Review of WWE Smackdown for 2/5/19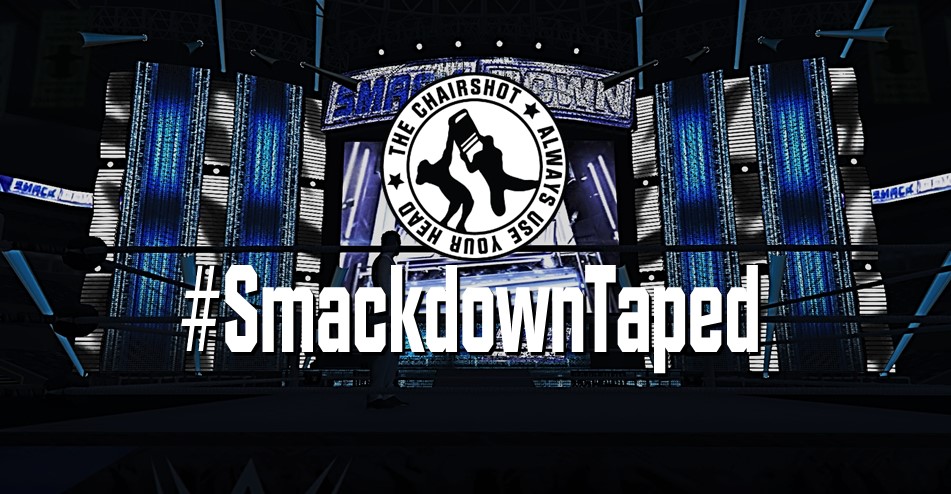 Greg DeMarco presents a very special review of WWE Smackdown, on DVR! What will Greg watch, what will he FAST FORWARD, and how long will it take to watch a 2-hour Smackdown?
Daddy's back with a special look at WWE Smackdown! As many of you know, I live on the west coast, and my version of YouTube TV gives me Smackdown on the west coast feed, so I watch it later. I also record it, so this is the DVR version. Enjoy the bullet points! I am keeping time on a stopwatch (on my phone), so you will get timestamps throughout the show, and I will try to throw in a real time comparison as well so you can see how much time I am saving when I FAST FORWARD!
The experiment continues, I hope you like it!
Timestamp: 0:00
That WrestleMania sign is HUGE
Charlotte Flair Opens The Show
Charlotte with that Roman Reigns/John Cena reaction: pop for the music, boos for the person
FAST FORWARD the highlights!
Charlotte looking like Dana Brooke tonight
But she cuts a way better promo than Dana Brooke
Goddamm Charlotte Flair is really Ric's daughter. WOW.
"Make sure this fan has a ticket!"
"It's one thing to take my Dad's catchphrase, it's another to STEAL ROMAN REIGNS' ENTRANCE!"
Sorry Becky, Charlotte wasn't boring anyone to death.
ADAM PEARCE SIGHTING!
Oooooh Trips coming out on fire.
I absolutely LOVE Charlotte immediately leaving when Triple H says to. She's corporate.
I can't wait for Triple H & Stephanie to give Becky a deadline, and she misses it.
Triple H showing you all how it's done! Putting on a damn clinic.
HHH's nose is as big as Becky's head!
Becky, don't jump on your injured knee.
Brilliant performance by everyone—Charlotte Flair, Becky Lynch, Triple H, and ADAM PEARCE.
Timestamp: 13:01
FAST FORWARD the commercials and entrances!
Timestamp: 13:41 (Realtime: 20:57)
Rusev & Shinsuke Nakamura vs. Luke Gallows & Karl Anderson
For the record, I coined the "Unholy Alliance" phrase for RuNak.
How are we supposed to know Gallows & Anderson are a team if they don't have matching tights?
No FAST FORWARD, the action continues during the break!
Lana dressed to match

Bad Cosplay Kane.

Rusev and Nakamura win to make Patrick O'Dowd happy!
#SaveTagTeamWrestling
Timestamp: 20:41
FAST FORWARD the talking and commercials
Timestamp: 20:52
The Usos cut a promo
Damn that's a good promo.
Randy Orton vs. Mustafa Ali
FAST FORWARD Randy's entrance
Sucks for Mustafa, already not getting an entrance.
Byron Saxton is right, Orton is basically an active Hall Of Famer at this point.
Mustafa Ali is a champ for working this match hurt and taking such a beating. That's brass ring level shit right there.
Homage to the Ace!
FAST FORWARD the commercials! (No picture in picture this time.)
Don't think Ali is injured? He's wearing a visible tailbone pad. Should have gone with the darker colored gear this week.
Tricking Orton into the non-RKO was brilliant.
Sucks Mustafa had to lose after the beating he took.
FAST FORWARD
REWIND
Here's Joe!
Joe with the Jeff Cobb hair.
Timestamp: 33:40
FAST FORWARD
Timestamp: 34:40 (Real time: 58:01)
Daniel Bryan promo
FAST FORWARD most of the talking as it's nothing new.
Erick Rowan sounds just like Braun Strowman.
FAST FORWARD
Jeff Hardy & AJ Styles Promo
One does not FAST FORWARD Kayla Braxton
Carmella & Naomi vs. The IIConics vs. Mandy Rose The Goddess & Sonya Deville
You don't FAST FORWARD Carmella either, Patrick O'Dowd!
FAST FORWARD the commercials.
But I will watch The IIConics walk to the ring. Yes I will.
FAST FORWARD the promo
Kayla Braxton AND Mandy Rose on TV at the same time? Be still my heart.
I hope Mandy and Naomi feud forever.
Mandy Rose puts my marriage in jeopardy without even trying.
FAST FORWARD whenever Mandy Rose isn't on screen.
Hell of a superkick from Carmella—so underrated.
ATTENTION ALL WRESTLERS: You've been doing the Abdominal Stretch wrong for 100 years. Mandy Rose did it right. You've all had it backwards. That is all.
MANDY ROSE WINS! (Sonya did, too.)
"Your kids' kids will be talking about tonight, Saxton!"
God bless Corey Graves.
Andrdade & Zelina Promo
Cannot FAST FORWARD Zelina Vega.
FAST FORWARD the commercials, talking, highlights, Asuka video, entrances, more commercials
Timestamp: 47:38
WWE Champion Daniel Bryan vs. Jeff Hardy
Jeff Hardy's face paint is on point tonight.
That was the worst splash ever. Seriously, Ultimate Warrior thinks that was bad.
Those corner dropkicks look BRUTAL.
Daniel Bryan heels in an era where its nearly impossible to heel.
FAST FORWARD the commercials.
This is a really good match.
Rowan The Recycler strikes again!
Samoa Joe doesn't care who you are!
Dammit Mustafa, save yourself!
NOT MUSTAFA, HE'S JUST A BOY!
AJ Styles gets a full entrance, and an easy night. He deserves it.
FAST FORWARD the highlights, but not the Kayla Braxton!
Hell of a promo from Bryan, too.
Timestamp: 1:00:25 (Real time: 2:00:00)
Time saved = 59:35
#RAWisDVR: Greg DeMarco's Accelerated Review of WWE Raw (2/11/19)
How much got the FAST FORWARD treatment this week?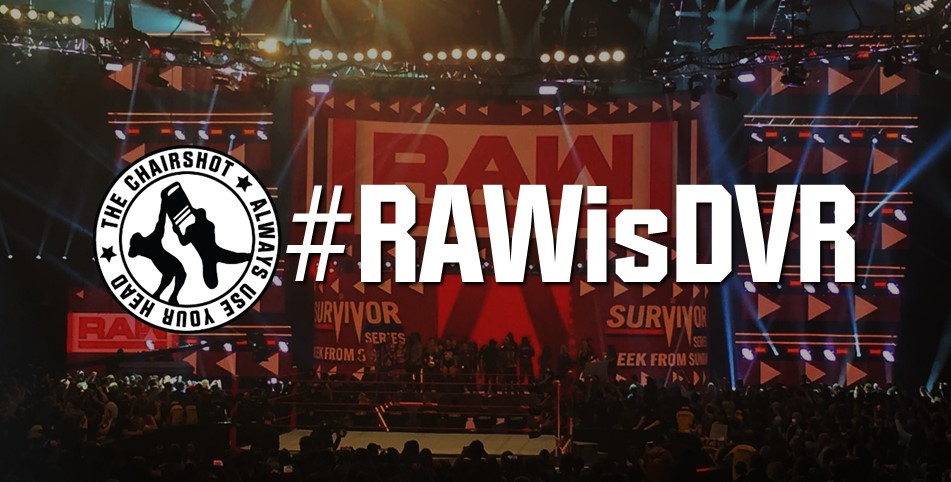 Each week Greg DeMarco watches WWE Raw on DVR with a stopwatch and sense of urgency. How much time will he save?
Let's see how we go home to Elimination Chamber!
FAST FORWARD the opening nope. They did that for us!
Stephanie McMahon & Triple H start WWE Raw
Fake excitement Steph is so terrible
Okay, FAST FORWARD the PPV talk
It's WrestleMania season when the Brand Split means nothing
FAST FORWARD Becky walking
Triple H should know better than telling women to calm down–he's married!
The McMahon family is still in charge of the WWE–and this is about reminding everyone.
Enter Sasha & Bayley–super fast start to Raw!
FAST FORWARD the entrances and commercials
Timestamp: 10:53
Sasha Banks & Bayley vs. Liv Morgan & Sarah Logan vs. Nia Jax & Tamina (losers enter the Chamber first)
FAST FORWARD some of the boring match
Watch some wrestling, FAST FORWARD the commercials
More wrestling, FAST FORWARD Tamina
Bayley stealing offense from Ronda!
And that's finally over.
Nia Jax has become such a strong character
FAST FORWARD the replay, talking, and commercials
Hello I Am Elias
The multiple interruptions were stupid
FAST FORWARD the commercials
Elias is JUST NOW talking? This must suck live.
Thas was one hell of a guitar shot
Enter Lashley (and Lio).
FAST FORWARD so much stuff. Seriously, what is up with this episode?
Timestamps: 22:09 (real time 58:47)
Finn Balor vs. Drew McIntyre
FAST FORWARD the entrance and video for Finn Balor, and McIntyre's entrance
The problem with this match–and it's not a bad match–is that we are just waiting for Rush & Lashley to get involved
And there's the expected DQ!
FAST FORWARD and now we have Kurt Angle and Baron Corbin Sucks. Braun NOVELTYman, anyone?
Yep, 6-man tag time, HOLLA HOLLA PLAYA!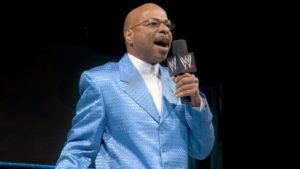 FAST FORWARD the commercial
Timestamp: 27:03 (real time: 1:11:39 )
Finn Balor, Braun NOVELTYman, & Kurt Angle vs. Drew McIntyre, Bobby Lashley, & Baron Corbin Sucks (plus Lio Rush)
SHIELD camera shaking only works for SHIELD
Angle Slam and there's no way that finishes it
FAST FORWARD Baron Corbin Sucks
FAST FORWARD more commercials (geez!)
WWE's attempts to keep us from going away during commercials are so transparent. I don't blame them one bit.
FAST FORWARD Baron Corbin Sucks
I just hit 30 minutes on the clock.
Finn takes out Lio to sell Sunday's match
And Finn eats the fall. So terrible, "blown call from the official." That shit is dumb.
And here's DEAN AMBREF to restart the match. Because we can do that now?
WWE just reminding us that things are never going to be consistent. To quote Batista, DEAL WITH IT.
FAST FORWARD the commercials
I feel like the entire stretch of Balor/McIntyre to this has taken 90 minutes.
Love the way Lio holds the Intercontinental Championship on the outside.
You know, what if Finn Balor is The Demon this Sunday?
BRAUN SMASH! NOVELTY ACT!
At least he's good at what he does.
8 hours later, this is over.
Kevin Owens promo from the bowling alley
"One more month or so." You can set your watch by it!
FAST FORWARD the entrances
Backstage Becky–this really is an Austin episode of Raw
FAST FORWARD more entrances and commercials
Timestamp: 1:44:00 (real time: 38:37)
Nikki Cross vs. Ruby Riott
Nikki crazy, y'all
Nice touch for Ronda, wearing Reebok UFC gear backstage
See, Ronda wants to see the match, too!
I hate the mid-match interruption, this is a good match so far
Michael Cole voice change signifies commercial? NOPE! But lots of fake Ruby hair on the floor.
Riott Kick CONNECTS! (with nothing)
Do not fast forward Paul Heyman
FAST FORWARD the commercials
Timestamp: 44:49 (Real time: 1:55:24)
Seth Rollins promo
Seth here to remind us that he exists
Accomplishment, accomplishment, attach by Brock, good news
BROCK not here–crowd went nuts, too
Babyface Seth is the worst Seth. HE BROKE UP THE SHIELD!
FAST FORWARD the commentary
And here's DEAN AMBROSE, who supports Rollins?
FAST FORWARD stuff
Timestamp: 50:09 (Real time: 2:11:22)
Dean Ambrose vs. EC3
Who else is in the Top 1%?
This whole show has become a chore as we wait for Becky's decision.
Dean wins. YAY.
Don't know if you know, but Becky must apologize tonight.
One does not FAST FORWARD Alexa Bliss.
FAST FORWARD the entrances
Timestamp: 55:50 (Real time: 2:25:07)
WWE Raw Tag Team Championships: Bobby Roode & Chad Gable (c) vs. The Revival
#SAVETAGTEAMWRESTLING!
Gable & Roode are no makeshift team
FAST FORWARD the commercials
Computer and timer issues hit, but THE REVIVAL WON!
Don't give me that "it should have been on PPV," THE REVIVAL WON!
FAST FORWARD
Becky Lynch Promo (with Ronda Rousey, Vince McMahon, and Charlotte Flair)
Masterfully done yet again, Charlotte Flair is in the match (like I told you), Becky Lynch now has to fight her way back in (like I told you), and this story continues its twists and turns all the way to (and at) WrestleMania.
Note that this was the central focus of Raw, as it's the most important program in the company. This will main event the show.
Estimated Timestamp: 1:25:00 (real time 3:00:00)
Time Saved: 1 hour an 35 minutes!
Overall this edition of Raw was just…weird. The show was cued up different than normal, and it showed. Let's not yearn for the Attitude Era ever again. Onto the Smackdown!
Levin: The Continued Hypocrisy Of WWE's Hall Of Fame
Since there is no written criteria, is the Hall of Fame inherently an issue?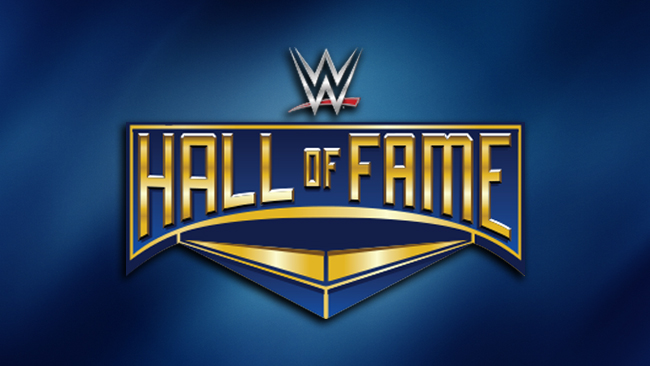 Since there is no written criteria, is the Hall of Fame inherently an issue? David let's us know what bothers him!
As the road to WrestleMania 35 ramps up and WWE begins to introduce its Hall of Fame class of 2019, I cannot help but think which former company superstar is going to get screwed out of their rightful place in professional wrestling immortality.
It happens every year once the Royal Rumble comes to a close and the Big, Bad Wolf, better known as WWE, plays politics with the selection process – much like the Pro Football Hall of Fame and the Baseball Hall of Fame in Cooperstown, NY. Year after year, I write an opinion piece around this time, allowing my fingers to voice my displeasure for those deserving performers who have not heard their names called, the ones who have since passed and have been forgotten.
With the leaked news by several outlets that the Hart Foundation will be the first inductees for 2019, my crusade now begins in earnest. I have no issue with the decision to induct one of the greatest tag teams of the Hulk Hogan generation. It is what happens after the news of Bret Hart, Jim Neidhart and Jimmy Hart's selection that gets me going.
A few years back, Mike Mooneyham wrote how WWE dropped the ball by not selecting the late Ray Stevens to the hallowed Hall while WrestleMania invaded Levi's Stadium in California. It continues to be a slap in the face of the pre-Vincent K. McMahon business that is shut out from consideration. At some point, someone will have to explain to me why Ivan Koloff is not a member after doing the unthinkable and beating Bruno Sammartino in 1971. And for that matter, why are we so quick to bring Edge into the fraternity upon his retirement, but have failed to induct Owen Hart?
Like its new message to fans about better sports entertainment in the coming year, WWE must get this class right. The selection of the Hart Foundation means Demolition is still on the outside looking in.
If I'm picking the class this year, and no one asked my opinion, I'd keep the Hart Foundation and build around it. I'd add the late Brian Pillman, keeping Chris Benoit off the list for one more year. I'd add Koloff as Uncle Ivan is important to WWWF history. Chyna deserves her spot on the roster, with Sable being inducted next year. Batista could be a surprise inductee and the headliner of the star-studded group being The Undertaker.
While I have tried to hit a home run with this group of former wrestling greats, there are still performers who are deserving of a place in WWE immortality. I'll leave that up for debate for another blog.