Speculation On The Women's Tag Team Elimination Chamber Match
Who would YOU add to the match?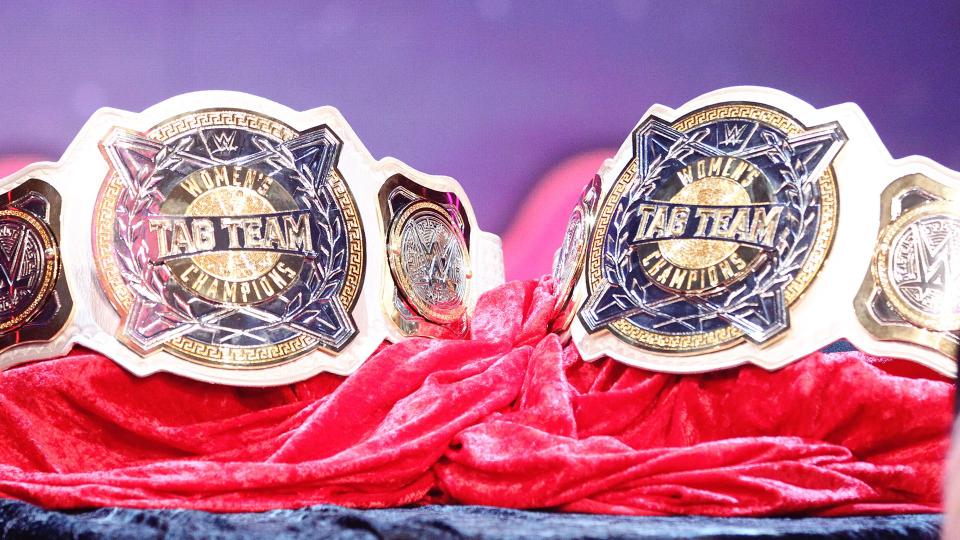 Who will be the final teams entered into the Women's Tag Team Elimination Chamber match for the WWE Women's Tag Team Championships?
WWE announced the Women's Tag Team Championships over the winter holidays, and the wrestling world is excited to see what that set of titles brings. The first ever champions will be crowned on the February 17 Elimination Chamber PPV, and it will feature six tag teams in an Elimination Chamber match. Daniel Bryan is also set to defend his WWE Championship inside the same structure (albeit not at the same time!).
Two teams qualified during Raw, one was added during Smackdown, and WWE recently revealed another on social media today to bring the field to four teams:
Nia Jax & Tamina (earned on Raw)
Sarah Logan & Liv Morgan (earned on Raw)
Mandy Rose & Sonya Deville (declared on Smackdown)
The IIconics of Billie Kay & Peyton Royce (added via social media)
It's worth noting that only the teams from Raw had to "earn" their way into the match–it's also worth noting that Raw has three hours of television time to fill each week!
On Monday's Raw, Sasha Banks & Bayley will wrestle Alicia Fox & Nikki Cross for a spot in the match, and if the winner of that match isn't obvious than I don't know what we're even doing here.
The fifth spot is up in the air, and WWE can go in one of a few directions:
Legend Team
It would be easy to bring out Lita & Trish Stratus, or Brie & Nikki Bella for this match. I think you can argue that The Bella Twins should win the titles, even if the assumption is that it is going to Sasha Banks & Bayley. If The Bellas win, you then build to a shot for Bayley & Sasha at WrestleMania, where the babyface duo would go over in front of over 80,000 screaming fans. Not a bad trade off if you ask me.
Many fans will scoff at that, but they're short sighted. It's about building a moment, and you can do that at WrestleMania.
Main Roster Team
You can also use a team from the main roster, either Raw or Smackdown. The issue there is that no other true teams exist on the main roster (that's a problem with this concept in its entirety). Alexa Bliss and Mickie James, who already lost a shot, are the only other true team on the roster not already in the match. Anyone else would be a makeshift team–which Sasha Banks & Bayley really are as it is.
NXT Team
NXT has two true women's tag teams at the moment. Jessamyn Duke & Marina Shafir are part of the MMA Horsewomen, spending most of their time running with NXT Women's Champion Shayna Baszler. They lost this week on NXT to the Sky Pirates, Io Shirai and Kairi Sane, in a match taped in Phoenix before Takeover. Kane & Shirai make the most sense to add to the match.
So that brings me down to three options:
The Bella Twins
Alexa Bliss & Mickie James
Kairi Sane & Io Shirai
Of the three options above, The Bellas bring the most heat to the match (and the titles). But if I took them out, I'd add in Sane & Shirai, since they didn't just lose a qualifying match like Alexa & Mickie.