The Career That Killed The Crippler
A look at the career that eventually ended in heartbreak and confusion.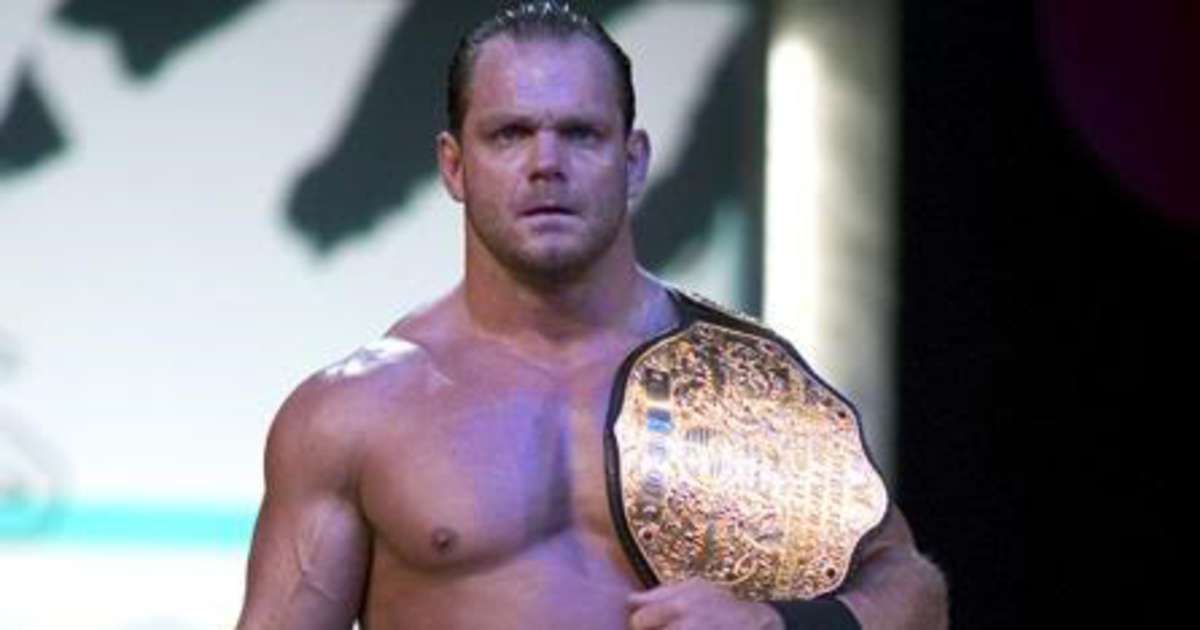 Mason Epeneter takes a look at the long and trying career of Chris Benoit, the decorated time that ultimately led to his demise.
WrestleMania XX, Chris Benoit has the World Heavyweight Champion Triple H locked into the Crippler Crossface. Benoit has gone after the WWE World Championship before against The Rock and Kurt Angle but failed both times, a former WCW World Heavyweight Champion in his own right after he beat Sid Justice at the 2000 Souled Out event for WCW, but that was short-lived seeing he had vacated the title the next night due to disagreements with how World Championship Wrestling was managing business. After all that work, all the effort of almost 20 years, would Triple H tap out? He did. Chris Benoit was crowned the new World Heavyweight Champion in the Main Event of WrestleMania XX, and I will go into how he got there, and how he fell from there.
It all started with the Dynamite Kid. When Benoit went to his first wrestling show, he saw the recently deceased "Dynamite Kid" Tom Billington and that was when he decided not only that he wanted to become a wrestler, but he decided that he wanted to be just like his childhood hero, The Dynamite Kid. He got his start by going to shows early, setting up chairs, and eventually being invited into the ring. He got his reputation backstage by having the guts to speak to his hero, The Dynamite Kid. Later on in his career, Bruce Hart invited him to the Hart Dungeon where Stu had told him to come back once he finished high school, and that he did. During his time with Stu Hart and Stampede Wrestling, he won the Stampede British Commonwealth Mid-Heavyweight Championship four time and won the Stampede Wrestling International Tag Team Championship four times. It was in Stampede Wrestling that he met a man who would change his life, Bad News Allen (known to WWF fans as Bad News Brown).
Bad News Allen had suggested that Benoit go to New Japan Pro-Wrestling after Stampede Wrestling closed. He had spent a year training earlier in 1986 at the New Japan Dojo but he had matches under his real name and wasn't made into anything special at the time. In 1989, he became The Pegasus Kid. The fans loved his matches with Jushin Thunder Liger. So much so that he eventually went onto win the IWGP Junior Heavyweight Championship from Jushin Thunder Liger in the Tokyo Dome on August 19, 1990. Jushin won it back on November 1 of the same year. As Pegasus Kid, Benoit went onto win the WWF Light Heavyweight Championship from Villano III I Mexico on March 3, 1991. Benoit went onto hold the title for an astonishing 560-days. He lost it back to Villano III on September 13, 1992.
During his WWF Light Heavyweight Championship reign, Benoit lost a mask vs. mask match against Jushin Thunder Liger, forcing him to become the Wild Pegasus. Benoit won the 1993 Best of the Super Juniors tournament after defeating El Samurai in the finals. On April 16, 1994, Benoit participated in the first edition of the Super J-Cup. Benoit, as Wild Pegasus, had a first-round bye. In the quarterfinals, Benoit defeated Black Tiger II (FKA Eddie Guerrero), in the semifinals, Benoit knocked off Gedo. In the finals, Benoit beat the legendary Great Sasuke in 18:46, becoming the first ever winner of the prestigious Super J-Cup. In 1995, Benoit made it to the semifinals of the Best of the Super Juniors tournament where he defeated Black Tiger II again, he went to the finals and had beaten Shinjiro Otani in the finals to win the 1995 Best of the Super Juniors tournament. To this day, the Pegasus Kid is a legend in New Japan and is often considered one of the greatest Junior Heavyweights of all time.
Benoit had started with Extreme Championship Wrestling in 1994 while working with New Japan. At the 1994 November to Remember event, Benoit accidentally broke Sabu's neck and he earned the name that would make his career, "Crippler" Benoit. Benoit went through a moment of extreme guilt and worry that he potentially paralyzed Sabu. In 1995, at the Return of the Funker event, Chris Benoit teamed with Dean Malenko as "The Triple Threat" (ECW World Heavyweight Champion Shane Douglas was also part of this stable) to win the ECW World Tag Team Championships from Sabu and The Tazmaniac. This was Benoit's first title within the States. The Triple Threat dropped the Tag Titles to The Public Enemy of Johnny Grunge and Rocco Rock on April 8, 1995. This match also including Rick Steiner and The Tazmaniac. The Crippler's work visa expired, and Paul Heyman failed to renew it which caused Benoit to depart from ECW and to go back to working with New Japan.
Benoit had signed with World Championship Wrestling as a part of a talent exchange between WCW and New Japan in late 1995. He competed in the 1995 edition of the Super J-Cup where he received a first-round bye. He defeated Lionheart (Chris Jericho) in the quarterfinals, but fell to Gedo in the semi-finals. Ironically, long-time rival Jushin Thunder Liger went onto win this Super J-Cup. After this tournament, Benoit had impressed WCW management and Ric Flair to the point that Benoit was made a member of the legendary Four Horsemen.
Benoit was put into a feud with Kevin Sullivan that included a kayfabe affair between Nancy Sullivan and Chris Benoit, this lead to a real-life affair which caused animosity between Benoit and Sullivan backstage. After plenty of matches throughout this year-long feud, it finally came to the end at the 1997 Bash at the Beach event, in a retirement match. Benoit had successfully beaten Kevin Sullivan, which forced Kevin Sullivan's in-ring WCW career to end.
In 1998, a feud between Booker T and Chris Benoit had started to develop over the WCW World Television Championship. This led to a Best of 7 series between the two to determine who would be the #1 Contender for the Title that Fit Finley had taken from Booker T. Benoit and Booker T had gone to a 3-3 split leading to their final match. Throughout much controversy, including an original match that neither men accepted the result of (Booker T won via disqualification due to the nWo trying to win over Benoit). The final match happened at the 1998 Great American Bash event, which Bookter T won and went onto defeat Fit Finlay later that night for the WCW World Television Championship.
At the 1999 Uncensored event, Benoit once again teamed with former teammate Dean Malenko to successfully capture the WCW World Tag Team Championships from the team of Barry Windham and Curt Hennig after losing to them previously in a tournament final to crown new Tag Team Champions at the SuperBrawl IX event. Benoit quickly entered the Four Horsemen again, this time with Dean Malenko, Arn Anderson, and Steve McMichael. Benoit and Malenko quickly dropped the title to the team of Rey Mysterio and Billy Kidman on the March 29, 1999 edition of Monday Nitro. Throughout the rest of the year, Benoit had many feuds (including a WCW United States Heavyweight Championship reign) but he started to become unhappy with management and the company as a whole. As a desperate attempt to keep Benoit, World Championship Wrestling had Chris Benoit win the vacant WCW World Heavyweight Championship at the 2000 Souled Out event against Sid Vicious. The next day, Benot vacated the championship and left the WCW for the World Wrestling Federation (WWF).
Benoit started out strong. In his first WrestleMania, after a few months in the company, Chris Benoit pinned Chris Jericho to win Kurt Angle's Intercontinental Championship. That caused an incredible rivalry that spanned to the Royal Rumble event of the next year where Jericho won the World Wrestling Federation Intercontinental Championship in a ladder match. Throughout that feud however, the title changed hands on more than one occasion causing Benoit to become a 3x Intercontinental Champion within his first year with the company.
The next year at WrestleMania X-Seven, Benoit faced Kurt Angle, a match which Angle showed successful in. At the 2001 Backlash event, Benoit defeated Angle in critically-acclaimed "Ultimate Submission" match (Writer's Note: I highly suggest you watch this match, it is a technical masterpiece). The feud culminated at the 2001 Judgement Day event when Angle got the upper hand on Benoit with the help of Edge and Christian in a Best of 3 Falls match. The next night on Raw Is War, Benoit teamed up with former rival Chris Jericho to challenge the World Tag Team Champions Stone Cold Steve Austin and Triple H of The Power Trip for the titles, a match Benoit and Jericho were successful in and became the new Tag Team Champions. They quickly dropped the belts to The Dudley Boyz less than a month later. Benoit's Tag Title reign led him to two WWF Championship matches, both of which he lost.
Benoit returned from injury a year later and feuded with RVD for the Intercontinental Championship, a feud RVD would later go onto win at the 2002 SummerSlam event. Benoit reignited his feud with Kurt Angle quickly after. At the 2002 Unforgiven event, Benoit had finally knocked off his former rival… or so he thought. Things took a turn when Stephanie McMahon announced Benoit & Angle would be teaming together in a tournament to crown the inaugural WWE Tag Team Champions (currently known as the WWE Raw Tag Team Championship). At the 2002 No Mercy event, Benoit and Angle shocked the world when they overcame their years worth of differences and became the first-ever WWE Tag Team Champions.
Benoit and Angle had a somewhat of a lengthy reign before dropping the Tag Team Championships to the team of Edge and Rey Mysterio on the November 7 edition of SmackDown. Angle and Benoit quickly fell out when they lost the Tag Titles. Angle and Benoit quickly crossed paths again at the 2003 Royal Rumble event. Angle had once again captured the WWE Championship and once again, Benoit was chasing the belt. This match was also a fan favorite but after a long 20 minutes, Angle made Benoit tap out. WrestleMania XIX had come around the corner and Benoit was chasing after the title that he won first. A triple threat tag team match occurred for the WWE Tag Team Championships. It was the champion team of Team Angle vs Los Guerreros vs Chris Benoit and Rhyno. The champions retained after Shelton Benjamin pinned Chavo Guerrero.
The 2004 Royal Rumble event has come. Chris Benoit is entering the Royal Rumble match as the #1 entry. The odds of him surviving 29 other men are astronomical, the only other man to have done it before is Shawn Michaels in 1995. It didn't help that the #2 entry was Randy Orton. But despite everything, Benoit survived everybody, now it was to just him and The Big Show. Could Chris Benoit defeat The World's Largest Athlete or would he crumble? He did. Benoit held on from the apron, putting the Big Show into a headlock and eventually getting his body over the top rope. Benoit did the impossible, the Canadian Crippler was going to the Main Event of WrestleMania XX!
The day had come: WrestleMania XX. An incredible match by Triple H and Shawn Michaels and Chris Benoit that included a Hell of a lot of bloodshed. Benoit was crowned the new World Heavyweight Champion by the end of the night and had an emotional celebration with longtime best friend and WWE Champion Eddie Guerrero. This was the high point of Chris Benoit's career. But, Benoit quickly started to fall. He lost the World Heavyweight Championship to Randy Orton at the 2004 SummerSlam event. He then deescalated into mid card feuds. Eventually, in 2007, Benoit was given a shot to be ECW's World Champion. Tragedy struck, depression hit Benoit hard and he hung himself after so much brain deterioration from the Career that Crippled him. WWE refuses to ever recognize Benoit again. That is The Career That Crippled The Crippler.
NXT Minus 6: Too Early To Fantasy Book War Games?
Everyone loves fantasy booking. Right?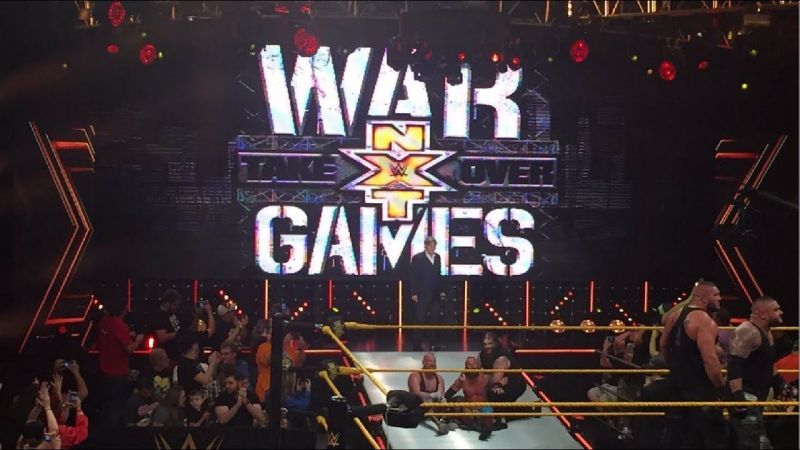 The answer is No. It's not too early.
6. NXT teases us with a Matt Riddle-Arturo Ruas match that went 3 minutes? I know it's not happening, but those guys deserve a Takeover spot. Kudos to NXT for playing up the mma aspect. Everything from Mauro's commentary to the ref stoppage made this feel like it should have been in an octagon. If you haven't already seen it, check out Ruas' match from the Evolve 10th Anniversary show. Dude is a killer.
5. We got the final opening round match of the Dusty Rhodes Everyman Classic. Bronson Reed is good. He delivered what might be the biggest frog splash I've ever seen. There is always a place for athletic big men, but he's not the story.
4. Dexter Lumas is creepy. The key to wrestling is to crank your personality up to 11. If this creepy thing is any part of Dexter Lumas, I don't want to be in a room with him. I don't trust him around my kids. I wonder how many crimes against humanity he's already committed. Creepy in a way that Bray Wyatt can only hope to be.
3. Tyler Breeze enters the running for Savage Burn of the Year. He looked at Jaxson Ryker and asked "Weren't you Buddy Murphy?" Brutal. That line alone is worth the return of Prince Pretty.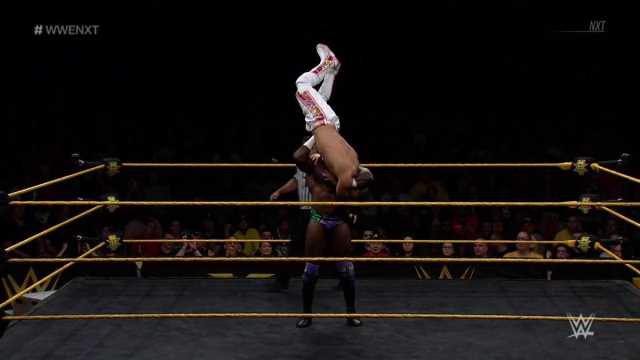 2. I finally got the moment I was waiting for: an interesting KUSHIDA match. I was ready to send him to 205 in exchange for Akira Tozawa. And if this is Apollo Crews, I will gladly take him back full time in NXT. Stellar matchup and worth watching. 4.4 stars. 
1. Oh no, this cannot be happening. They're turning Keith Lee into Kassius Ohno 2.0? He's talking about getting passed over for the new guys? And he's jobbing to Damian Priest next week? Been here a year and zero Takeover matches? The Ridiculous Keith Lee deserves better. THIS…CAN…NOT…BE…HAPPENING!!!
Bonus time: Old school versus new generation. Tyler Breeze heads up a cast of NXT OGs to take on Undisputed Era in (cue William Regal voice) War Games to determine NXT supremacy. Keep Apollo around. Throw in Cesaro and Harper, maybe even Samoa Joe, and you've got yourself one hell of a brawl. Either that or Undisputed Era versus the Club. I'm cool with both.      
Tiffany's Takes: WWE NXT (7-17-19)
Who will be the first to challenge Adam Cole for the NXT Championship?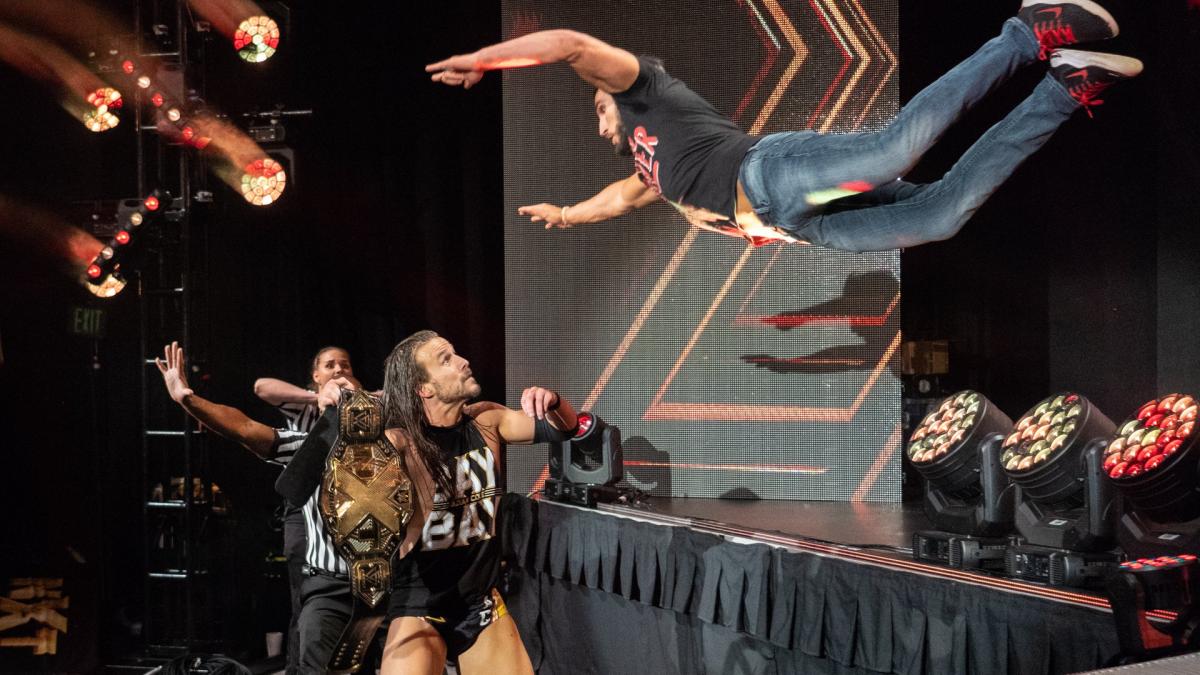 Who will be the first to challenge Adam Cole for the NXT Championship?
Have I ever told anyone that I can't stand Matt Riddle? I have? Okay. I don't even know what it is, but he sets my teeth on edge. I will give him props for having a good match with Arturo Ruas, but I'm not sure what they're doing with his character, except teasing a heel turn after that NASTY beatdown of Ruas. I am here for Killian Dain vs Riddle, that even sounds like fun!
Looks like we are going to Undisputed Era vs Street Profits at some point, but I'm waiting for UE to make a big deal about Street Profits being on the Main Roster for the last couple of weeks.
I love that Mia Yim is learning from everyone's mistakes in dealing with Shayna Baszler and is going after Baszler's friends, who are the real reason she's stayed on top for so long. This feud is going to get nasty in a hurry and I can't wait!
The next match of the NXT Breakout Tournament  had a lot to live up to after two AMAZING matches and one not so amazing. I'm not sure what in the world Australian Strong Styles is, I'm guessing it's like any 'Strong Style' in that it's pretty hard hitting. I also didn't know Australia had a Black Forest, it was never on 'Crocodile Hunter'. I did like this match, however. I can't say it was as amazing as some of the other matches, but it was really good. Bronson Reed won the match for Australia, so we'll see what happens in Round 2.
Someone should tell Tyler Breeze that having a beard doesn't make you a man. I've seen teenagers with better facial hair. I did love the little dig at Forgotten Sons, but I don't think Breeze really wants to pick a fight with Jaxson Ryker, that's not going to end well.
Well, it looks like we'll likely get a confrontation between Io Shirai and Candice LeRae next week, unfortunately for Kacy Catanzaro, she's going to be Shirai's punching bag before that.
I wasn't really into KUSHIDA vs Apollo Crews. I'm just not a huge fan of either guy. The match was really good, but I don' t think anyone really thought Crews was going to beat KUSHIDA, who is getting built into a title contender, but it was a longer match than Crews has been having for most of his WWE run, so there's that.
I'm still not into Keith Lee, I just don't get it, but I'm super stoked  about the prospect of Lee vs Damian Priest, that promises to be a wild match.
So, it's officially official, we WILL be getting Adam Cole vs Johnny Gargano III and it sounds like it's going to be the last one. I did like Gargano comparing his victory tour of trying to inspire young people in Cleveland with Cole's obnoxious antics at the Gargano restaurant. Also, love the 'Johnny Badass' thing, very cool. NXT TakeOver: Toronto II is going to be a wild ride in that Three Stages of Hell match! Thank you, William Regal for booking that!
That's it for Tiffany's Belated NXT Takes! Tune in Monday for Monday Night RAW!