The Good, Bad and Ugly: WWE Elimination Chamber 2019
Bobby let's us know how Elimination Chamber ranked with the Good, Bad and Ugly rankings!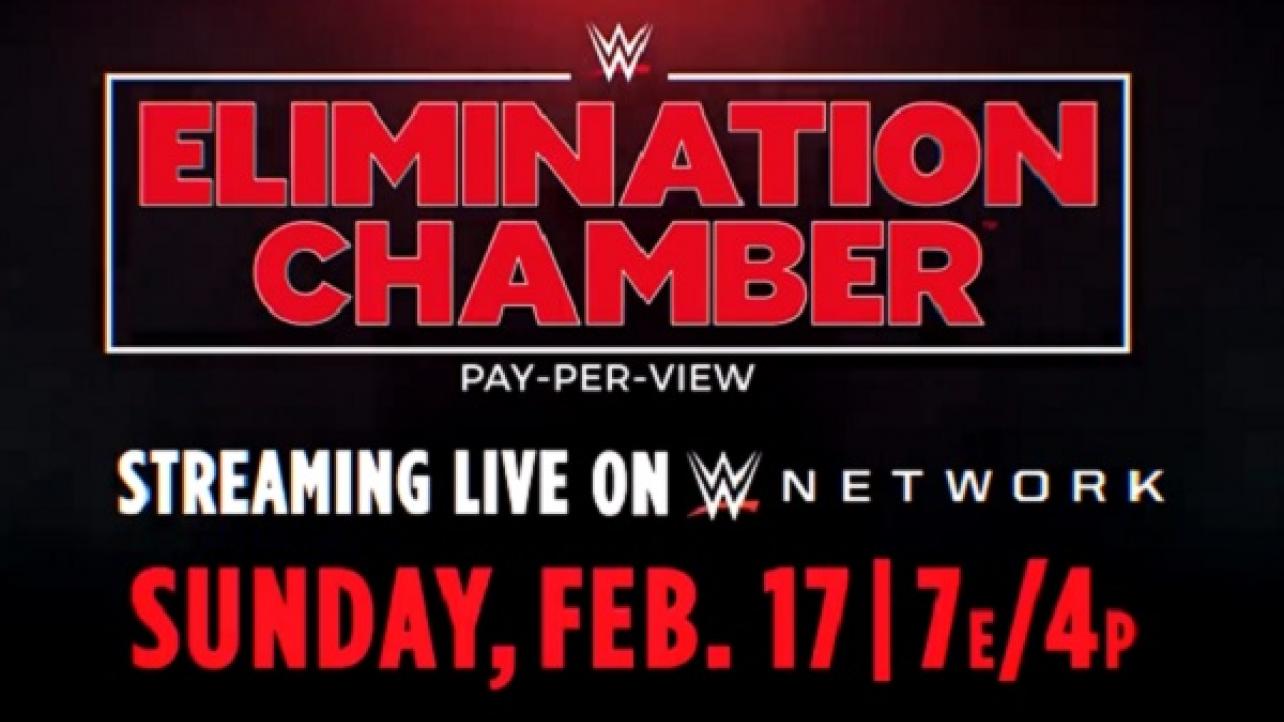 Bobby let's us know how Elimination Chamber ranked with the Good, Bad and Ugly rankings!
Elimination Chamber's time is now!  So much can and will happen at an event like this.  So much violence, carnage and potential for greatness.  WWE the King of Professional Wrestling putting themselves out there and giving the fans a show.  This show already has heat now with some backstage issues with Carmella and Corey Graves, even more interest will be in the event.  All of that aside with a packed card of possibilities will the Elimination Chamber be Good, Bad or Ugly? 
GOOD
Kickoff Show
WWE Cruiserweight Title Match– Buddy Murphy (C) vs. Akira Tozawa
This match will be lit up the whole time.  We will see a little bit of everything here with these two talents.  Buddy Murphy has the look, the Gold, the theme and of course the girl.  He can work and with a lot less than Tozawa.  In 205 Live World Murphy is a powerhouse and this was a speed vs power type of match.  Tozawa had a lot of offense but was ineffective against the Champion.  Murphy rallied and countered Tozawa's every move.   Each guy fighting for position and giving it all they had.  Buddy Murphy held on after several close falls and attempts.  This match was amazing.  Tozawa wouldn't quit either, it could have gone either way.  Tozawa put it all out there, and clawed after the Cruiserweight Title.  The Challenger had Murphy in an "Octopus" but was countered into a "Murphy's Law."  Buddy Murphy retains on the road to the Big Show. 
OPENING MATCH!
WWE Women's Tag Team Elimination Chamber Match– Nia Jax & Tamina vs. Sasha Banks & Bayley vs. Carmella & Naomi vs. The Riott Squad vs. Mandy Rose & Sonya Deville vs. The IIconics
Screw it!  No pun intended.  Open the show with Carmella.  This is going to be a crazy match.  Corey Graves is also broadcasting.  Acting natural there was nothing out of the ordinary here on the show between them.  Complete professionals.  Fire and Desire vs. Boss n Hug to start off hot right off the bat. 
A lot of action and back and forth.  Both teams exhausted and beaten, in comes Riott Squad.  Liv Morgan single handedly went at it with both Deville and Rose.  Bayley then followed up and cleaned house.  The IIconics scrambled in as quickly as possible and tried to pin the sea of humanity that was all laid out by a super bomb off the top earlier on.  The IIconics further beat down their opponents but couldn't finish anyone off.  They brutally beat down Bayley and Banks.  Naomi and Carmella are next.  The Former Women's World Champs really came in hot and got the edge.  Mella was money and sharp in there.  A series of finishers and huge moves and everyone was down.  Tamina and Nia Jax still not even in there and already destruction.  IIconics took advantage of a situation and double rolled up Naomi, eliminating Naomi and Carmella.  The whole group on their feet and ready to go with Nia and Tamina.  Nia Jax and Tamina dominated.  No one could touch them.  The IIconics shut themselves in a pod but were taken out and devastated.  Jax and Tamina eliminate the IIconics with a double "Samoan Drop."  The Riott Squad attacked.  Suddenly all of the steam lost.  The Riott Squad woke everyone back up with a devastating dives onto the piles.  Nia Jax and Tamina hit The Riott Squad with a super "Samoan Drop" and "Superfly Splash" eliminating the Riott Squad.  Nia and Tamina took their time but knocked herself out into a pod missing Bayley.  Tamina was left to the wolves and picked apart before being pinned and eliminated.  Banks and Bayley had the titles won, but Deville took Bayley out.  Mandy Rose had Banks, but Banks kicked out.  Deville accidentally speared Mandy Rose.  Banks trapped Deville in a sick submission for the victory.  Sasha Banks and Bayley are the 1st Ever Women's Tag Team Champions!
WWE Intercontinental Title Handicap Match– Bobby Lashley (C) and Lio Rush vs. Finn Balor
The word "Demon" was used freely and frequently in the Kickoff Show, making it an official buzz word.  If "The Demon" shows up expect Balor to leave with the Intercontinental Championship.  However we did not have that here tonight.  Much like with the Lesnar match, the Demon is sitting it out.  Balor in a handicap match against someone twice his size who is also the Champ makes no sense but moving on.  As expected Lashley was very physical and dominant.  In true Finn Balor fashion he fought back and would not stay down.  Lio Rush would interfere and get involved every time Balor would get space.  Lashley would continue to wear down Balor but was unable to finish him.  Lio Rush missed a "frog splash" Balor would bounce back.  Balor would go completely off the rails destroying his opponents.  Non-stop he hit a "Coupe de Grace" on Lio Rush and Wins the Intercontinental Championship for the 1st Time of his career!  WOW!  Balor Wins a huge match!  Lashley was irate grabbing up his hype man and crashing him to the ground with a vicious spike. 
WWE Raw Women's Title Match– "Rowdy" Ronda Rousey (C) vs. Ruby Riott
As to no surprise Charlotte Flair had a ringside seat for this one.  The Ultimate Heel will most likely play a role here and she had to be close by.  Charlotte was long winded before this big title match.  Ruby Riott is a decent talent and unquestionably will be able to tame Rousey and keep the match clean.  She is a hell of a worker.  They are lucky to have each other in this position as both will benefit.  Rousey got the crowd hot dressed like Mortal Combat's Sonya Blade which is kick ass.  She looked like the missing member of The Shield.  This was a classic Championship Match.  It was paced well with big moves and a lot of emotion.  Rousey quickly got Riott into an "armbar", causing Riott to tap out.  Rousey posed down with Charlotte at ringside.  Disappointing showing for Riott, but Rousey looked fantastic.  Rousey dominating is a story.  Charlotte not long after the victory stomped into the ring herself.  Lynch came hobbling out of the crowd on crutches getting everyone's attention.  She is nuts!  By the way she is dressed like Kill Bill!  "She's the Man" rung through the audience.  Becky Lynch then beat the hell out of Charlotte with a crutch.  She hit her so many times and just wouldn't stop.  Rousey just watched in amazement.  Charlotte screamed in pain and didn't get any assistance.  Rousey picked up a crutch and made it clear to Lynch that she would fight back.  Rousey looked like she had Charlotte in her sights but Lynch attacked her and again hit Charlotte during the attack.  Becky Lynch just "stomped a mud hole" in Rousey and Charlotte as only "The Man" can.  Holy Cow!  This was just shocking and fantastic!  Becky Lynch is going to the Principal's Office for this one.  Maybe Stone Cold can come to her aid?
No Disqualification Match- Baron Corbin vs. Braun Strowman
Rousey and Charlotte were still in shock as to what happened when Baron Corbin made his way to the ring for his No DQ Match with "The Monster" Braun Strowman.  The 385lbs Braun Strowman walked calmly to the ring for his fight.  He never seems too worked up unless it's Lesnar or Reigns.  Corbin has his work cut out for him here in every way.  Corbin beat on Strowman with a Kendo Stick and tried to slow down the big man.  Strowman just devastated Corbin every chance he got crashing down hard on him in and out of the ring.  Corbin used his speed and Strowman's own momentum to counter the size and power of "the Monster."  Corbin has taken the fight to Braun and kept up with him even being on top numerous times in the match.  When Strowman would make contact it was huge and debilitating.  Out, comes a table.  Braun Strowman had the match won driving Corbin hard through the table with a "powerslam."  Drew McIntyre's music hit and he headed to the ring, but it was Bobby Lashley that did the most damage in a sneak attack with a chair on Strowman.  In this No-DQ Match this is perfectly legal.  Braun Strowman was rendered helpless.  Corbin and McIntyre stacked a couple of tables and had Bobby Lashley w/ there help "Shield" style power slam Braun Strowman off the steps in the ring through 2 tables.  Baron Corbin Wins!  This was not a Bad match and it was won in true hated, pure heel fashion.  Just wish we saw "The Wyatt's" come the Big Man's aid.         
Lacey Evan Tease
Random but I like it!  Maybe it's the South Carolina pride.  Moving on! 
WWE Title Elimination Chamber Match– Daniel Bryan vs. AJ Styles vs. Jeff Hardy vs. Kofi Kingston vs. Randy Orton vs. Samoa Joe
It is pretty epic that Kofi Kingston is in this match and had that tremendous showing this week on SmackDown Live.  The talent in this match all together makes this an epic super-card.  Some of the best talents in history grouped together for one big match.  In a "Fickle" move, Rowan was asked to leave by the officials.  Daniel Bryan played cat and mouse with Samoa Joe.  But Joe attacked hard at the champ and showed no mercy but Daniel Bryan fought back like a champion.  Kofi Kingston came right in and continued his amazing performance from SD Live.  The Champ Daniel Bryan though proved to be too much, taking control of the match again, until Samoa Joe chased him away.  Kofi greeted him on his perch above a pod and fought him on the cage.  Kofi also kicked down Joe then dove on both of them from high above.  AJ Styles then brought the heat and him and Bryan went at it.  Styles is so freaking Good all the time and with Kofi and these other guys is just shining out there.  They shared the spotlight out there.  Joe is out first combo from a jawbreaker from Kingston and a Styles hitting him with a forearm with a pin.  Jeff Hardy enters the war.  Again Styles is center stage and rightfully so.  Everyone again mixing it up.  Randy Orton the last man to enter.  The most dangerous man in Professional Wrestling today.  This match was intense and looked painful.  Bryan hits Hardy with a running knee after a high risk payoff on AJ Styles eliminating Jeff Hardy and immediately attacking Styles and Kingston.  Styles then countered right before Orton came in.  Again everyone got in their shots.  The action went back and forth with all competitors.  "RKO" on AJ Styles.  Eliminated.  "Trouble in Paradise" Orton Eliminated.  Kofi and Bryan went full steam and gave it all they had left.  Daniel Bryan kicked out of the "SOS."  Again back and forth, what a match!  Kofi would not give up.  Kofi missed a huge splash, and got destroyed by a flying knee.  Bryan retains the title in this incredible match!  New Day came out and walked their best friend and fellow New Day Member Kofi Kingston to the back after an heroic performance.     
BAD
WWE Smackdown Tag Team Title Match– The Miz & Shane McMahon (C) vs. The Usos
We know we will see high spots and close calls.  A ton of experience and talent in here, in a huge match.  The Miz's opening with Maryse coming out, the Hollywood Couple announced, they are having another baby!  Congrats, that's Awesome! 
As for the match though, there were some Bad moments at times.  For the caliber of talent sometimes this was purely disappointing.  Uso's were the better team in this match but Miz finally got a second to strike and tagged in a fresh Shane O' Mac.  McMahon went bananas putting on his usual show for the fans.  Went for a second "coast to coast" but was "superkicked" for a two count broken up by The Miz.  Again Miz had some sloppy action.  It was more the Uso's timing than how the Miz did but it looked Bad.  Shane went to the well again to the outside smashing through Jey Uso and the Announce Table.  Jimmy Uso hits a "superkick" and a "splash" but only gets two.  Miz comes back but gets countered into a rollup.  The Uso's Win the SmackDown Tag Team Championships! 
UGLY- Not on this TV! 
FINAL
OVERALL
Good job WWE!  This was a quality Pay Per View!  Awesome energy and a ton of content that will make the remainder of the Road to WrestleMania even more entertaining.  This show was Awesome and had everyone pumped.  Fantastic job all around! 
Now we are even closer to the biggest night in sports entertainment.  Fastlane on the way and continuing on in Wrestlemania Season, with some new stories and a clearer picture.  The energy coming to Raw and SmackDown is heavy and should fuel the respective rosters to the huge night.  Hope everyone enjoyed the show, please don't forget to like, comment, share and continue to read the Good, Bad and Ugly! 
NXT Minus 6: The Most Pointless Match Ever
There are some things Brad really enjoyed, and others that made no sense. Do you agree with his assessments?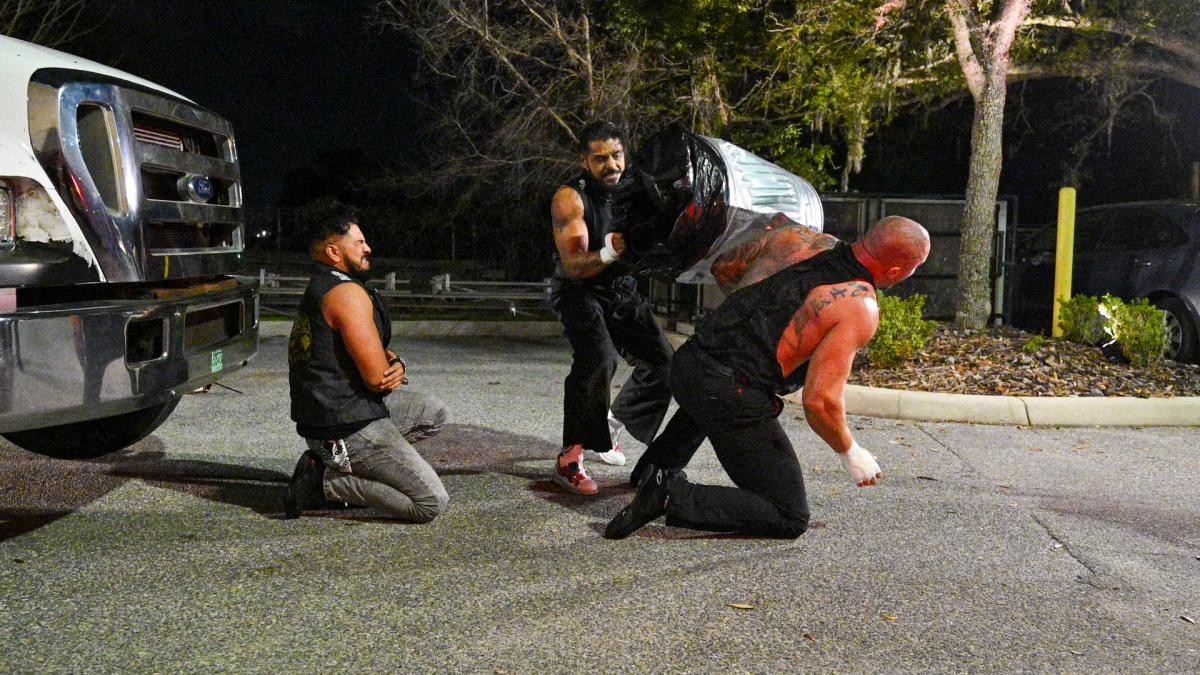 Not just pointless. It was Charles Barkley turrible. 
6. Dexter Lumis is in dire need of a makeover. Since his debut two years ago, the only thing that's changed is the possible addition of new arm tattoos. Great athlete. Deceptively agile. No depth to his character. He is the worst thing you can be in wrestling. Boring. 
5. Zack Gibson strikes again. Drake Maverick & Killian Dain are Shrek and Donkey. Savage! Gibson is on the mic what Wade Barrett needs to be. I like watching him wrestle. I love listening to him talk.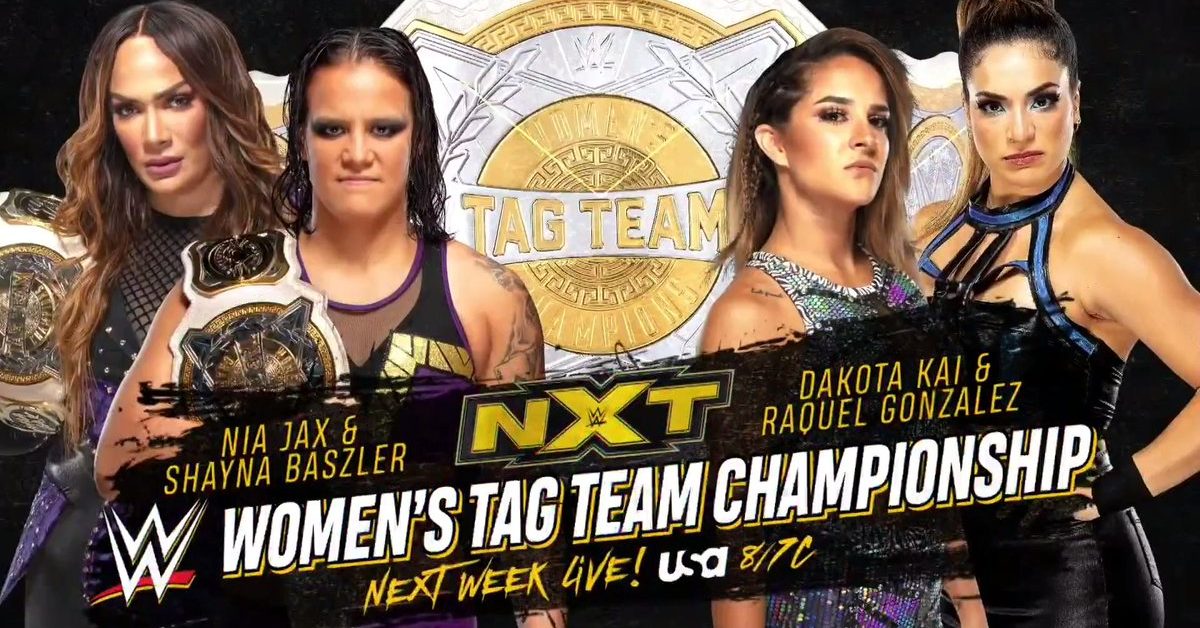 4. How good was it to hear Shayna Baszler's music again in NXT? I am cranked to 11 for the women's tag team title match. So many stories. Baszler and Dakota Kai have a long history. Raquel Gonzalez and Nia Jax, the two biggest, baddest bitches in WWE are out to prove who is the alpha bitch. Titles on the line. Baszler's homecoming. Kai's shot at validation. I'm smelling MOTY contender.
3. I am fully and deeply committed to the notion that Xia Li is the baddest person in the entire NXT locker room, male or female. Madame Li, I will never get on your bad side. If I accidentally cross that line, I will change my name and flee the unidentified state in which I currently reside. Un-Lished.  
2. That thing between Santa Claus Ice Cream Bar and Doomsday Saito was possibly the most pointless match ever. The feud was based on nothing. Why is a heavyweight going after a cruiserweight? Why do they continue to pretend Ice Cream Bar is a cruiser when he clearly isn't? How does Saito survive a 3-on-1 beat down to pop up fresh as a daisy and get the victory? It dragged on and on and on and on and on and on and on, clocking in at just under 92 hours. Let us never speak of this match again. No, it doesn't get a pic. 
1. This week's That's Why I Love Wrestling goes to…unidentified camera man! I'm on my couch, digging Leon Ruff's entrance. BTW, his music kicks all kinds of ass. Ruff is hanging on the ropes, loving life, when BAM! Kick to the head from Swerve Scott. I was genuinely surprised, never saw it coming, because the camera man was fully focused on Ruff, and so was I. Nice work, unidentified camera man.  
Cook's Top 5: Miz Moments
Cook brings the most must see Top 5 of the week! Is it obvious or a MIZtery?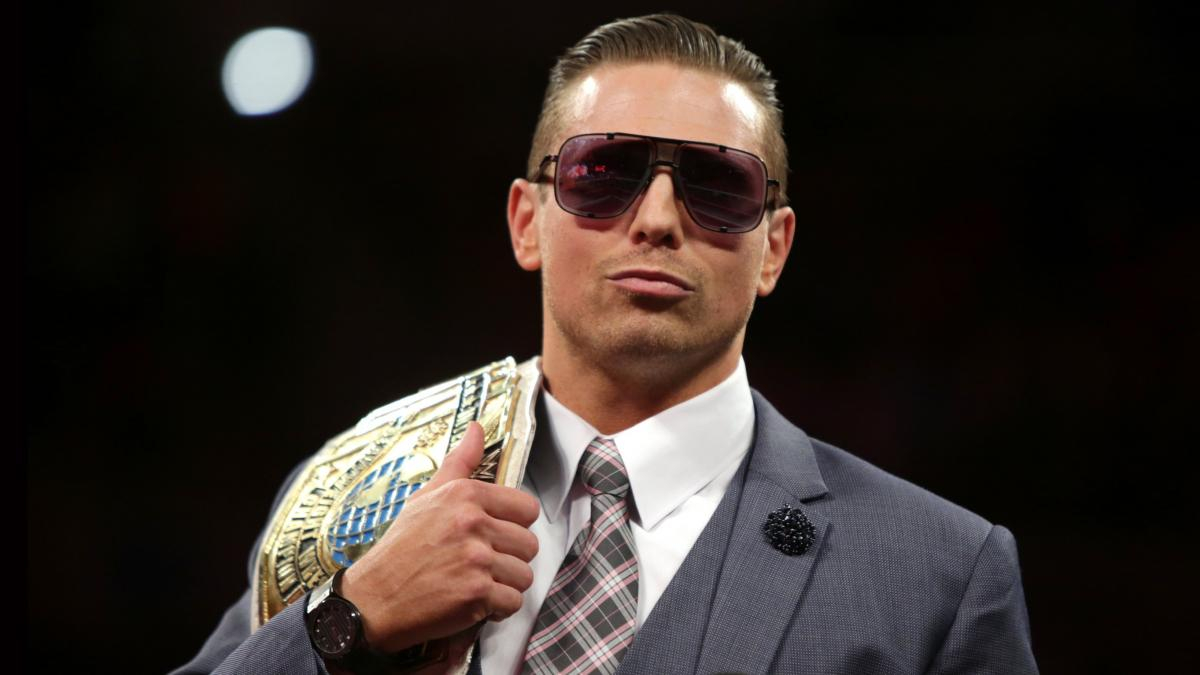 This week is all about our new WWE Champion, The Miz!
Let's be honest, Miz might not hold the Championship for too long. He's got a big match with Bobby Lashley next week. We wish him luck, and maybe something unlikely will happen resulting in Miz holding on to the title longer than anybody expects. Still, I feel the need to get this particular edition of the Top 5 out there as soon as possible.
Here are the Top 5 Miz Moments!
5. Main Eventing WrestleMania
The match itself…not so great. Miz was obviously the third most important person in the match. He also suffered a concussion. But the guy still main evented WrestleMania and beat John Cena, which is something that not too many other people can say. This will remain Miz's biggest WrestleMania match unless they get Bad Bunny to wrestle him this year.
4. A Ladder Match with Dolph Ziggler
Miz & Ziggler have quite a bit in common. Both hail from the Cleveland area. Both prefer to think of themselves as being from Hollywood. They're both egotistical characters that make up for what they might lack in size with ego. They've been in WWE forever with limited changes to their character, pretty much on the same level of the card. Naturally, they get along pretty well & have good chemistry.
2016 saw the best incarnation of their on-screen issues, with Miz & Ziggler trading the Intercontinental Championship back & forth. The Ladder Match ending the feud at TLC is considered by most to be Miz's best match. I don't have a ton of other options off the top of my head, so we'll go with that.
3. The First MITB Cash-In
You always remember your first. At this point in time, much like here in 2021, Miz wasn't seen as the most believable choice to be WWE Champion. However, the man had a briefcase, and, importantly, this was back before the briefcase gimmick was completely run into the ground. So when Miz ran down at the end of Raw to cash in on Randy Orton, it got a tremendous reaction.
People were either really happy or really angry. I was on the angry side of the spectrum, especially since I had a cold and was writing a news column during all of this. Man, I remember when the week or so a year I would a cold was the only time I really felt like crap.
What can I say, Miz has grown on me over the years.
2. Feuding with The King
A lot of old school wrestling fans found it hard to believe that The Miz had become WWE Champion when more deserving wrestlers from their childhood never had been. Heck, Jerry Lawler, a God of Memphis rasslin who piledrove Andy Kaufman into oblivion, had never even gotten a shot at that title, even though he'd worked for WWE for nearly twenty years. Seemed wrong to a lot of people, but nobody expected that wrong to be addressed.
Lawler was celebrating his sixty-first birthday the week after Miz defeated Randy Orton for the WWE Championship. One thing led to another, and Lawler got his very first WWE Championsgip opportunity. In a TLC match! They got the fans believing that Lawler could win the title…until that pesky Michael Cole kept Lawler from climbing further up the ladder.
It was nice to see the King get another important run on WWE television long after we thought it was possible. A large part of the reason it was possible? The Miz. He portrayed himself as just beatable enough that the title change could happen. Also held up his end of the bargin in the promos, which was never easy for Lawler's opponents.
I know everybody likes a title change, but this was the best work Miz did during his first WWE Championship reign by a wide margin.
Honorable Mention: Marrying Maryse
You knew I had to mention this, right?
1. Talking Smack to Daniel Bryan
I've always been a Daniel Bryan guy. Back when he was Miz's "rookie" on NXT, I thought the idea that Miz would have something to teach him was a bit outrageous. It was an interesting pairing though, and the Miz/Bryan relationship/rivalry has provided plenty of compelling moments over the years.
None moreso than the night where Miz did something that a lot of people didn't think was possible: make himself seem right & Daniel Bryan seem wrong. The way Miz defended himself in this tirade was pretty much impossible to argue with. Maybe Miz doesn't wrestle the way that hardcore wrestling fans would like, but he is pretty much the prototypical WWE Superstar of his era. He always works hard, is never hurt, and you don't have to worry about him embarrassing himself or the company.
This promo raised Miz's character to another level at the time, and definitely added some fuel to the fire for Bryan's eventual return. If you want to see one Miz promo that sums up who he is & was, this would be it.