WOW, is Pro Wrestling Fun or What?
WOW is FUN.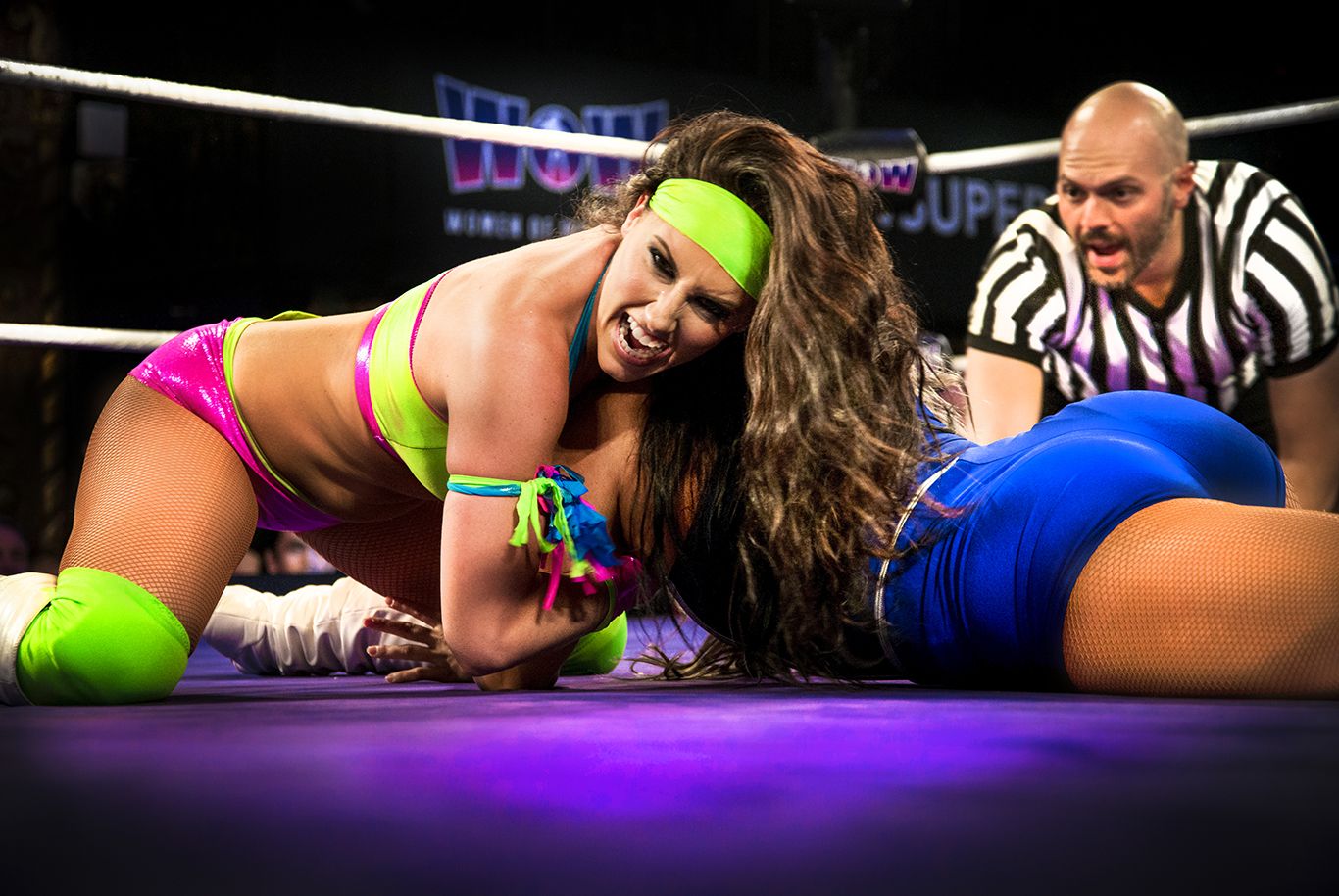 Steve Cook looks past all the complaining and remembers that pro wrestling is fun!
Call me old school, but there's nothing like watching wrestling on a good ol' fashioned big screen television set through the power of cable. Sure, I can sit on my laptop all day and watch the wrestling. I typically have WWE Network or Powerslam.tv going on my tablet while I work out. Laptops, tablets & cell phones can't compete with a big screen.
I finally got a cable upgrade this week, and now I can watch some pro wrestling on Friday nights. No, not Impact, I still don't get Pursuit. I do get AXS TV now, so I can watch their Friday Night Fights lineup. I've been hearing about New Japan's show for years and now I can finally watch it on a weekly basis, so that's pretty exciting. However, that isn't the show I'm most excited about being able to watch now.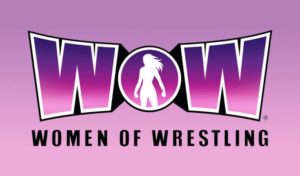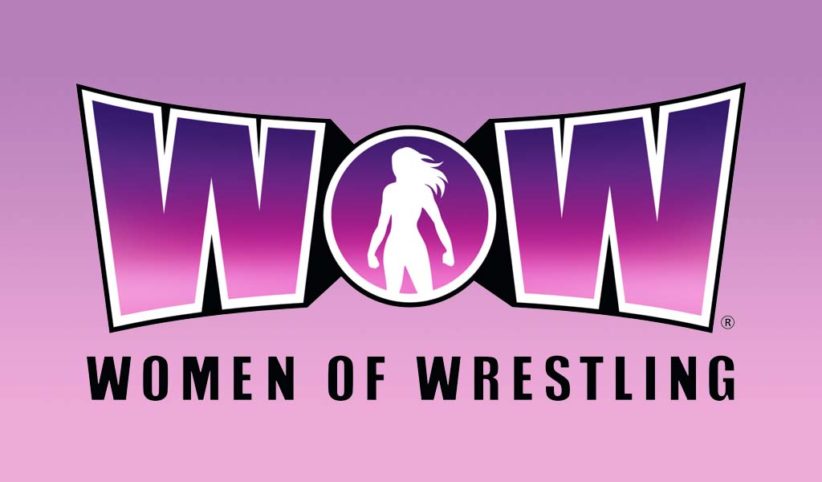 Gorgeous Ladies Of Wrestling was David McLane's first all-female wrestling promotion, but that was a little before my time. Women Of Wrestling came along in 2000 when I was a teenage wrestling fan and all about attractive women in spandex.
Part of that's still true…
I know all the criticisms thrown their way. Ridiculous characters. The wrestling wasn't exactly great. WOW wrestlers were all taught the same moves & everybody pretty much worked the same match. A lot of the wrestling was kinda awkward. I'm pretty sure WOW didn't have a MOTYC or a match that got five stars from Dave Meltzer.
Maybe they got three stars. I didn't read his WOW Unleashed review, and I remember some of those matches being all right.
In any event, I watched some WOW on Friday night and liked a lot of what I saw…
-The increase of available female wrestling talent means WOW doesn't have to train all their wrestlers now. You've got experienced women like Santana Garrett, Amber O'Neal, Jessie Jones & others that can work. It also helps that enough time has passed since WOW started operating again that the people they have been training aren't as green as most of the original WOW talent were.
-The triple threat main event with Garrett, Jungle Grrl & Tessa Blanchard was a nice piece of business. Tessa is getting better every time she goes out there, which is scary for people because she's already very good. Getting pinned by her two opponents after they both hit their finish on her does nothing to hurt her standing. I would figure on her being the next champion, depending on how long her contract with WOW goes.
-Starting off this run of WOW with Garrett as champion makes perfect sense. She looks & acts like a champion & works her butt off in the ring. I'm not sure how she didn't get signed by WWE when she came in for the Mae Young Classic, but it works out well for WOW. My belief is that the first champion should be a strong face that serves as a positive influence & good representative of what the company stands for. They're also somebody that people want to see. Then you eventually switch to the evil person & shake everything up.
-I'll probably get tired of them, but I liked the vignettes & packages introducing the characters. McLane's characters are always easy to understand, there aren't a whole lot of layers there and that makes things easier for viewers.
-It's a small thing, but I like the color scheme. Most of the wrestlers wear colorful outfits & the ring setup with the purple mat makes everything pop. I like vibrant color in my wrestling, and it especially stands out from New Japan's presentation during the 8PM hour.
-I'll always love WE'RE OUTTA TIME finishes to shows. The ruling seemed fairly obvious to me, but that's only because I've watched this stuff for nearly three decades now. Heck, maybe WOW has different rules, I guess we'll find out.
My main takeaway from the episode was pretty simple…
That was fun.
I enjoyed the hour of entertainment and was looking forward to seeing the next episode. I wasn't thinking about star ratings or who should get pushed or how many people were there, or anything like that. It was "Hey, that was fun." Nothing more, nothing less.
Don't get me wrong, the business side is important. We need these companies to make money if we want to continue watching their programming. The more people watching or attending shows or buying merchandise or whatever, the more likely it is that the promotion will continue. It's good to know how things are going on that front.
It just strikes me as odd that instead of speculating over what type of product companies will present, and hoping that it ends up being something we like, we typically spend our time wondering whether or not they'll compete with WWE.
A good 95% of the hype surrounding All Elite Wrestling isn't concerned with what AEW will look like once they're producing shows. We're not talking about who the first champions will be. Nobody's talking about their thoughts about matchups like PAC vs. Hangman Page, Jericho vs. Omega or Young Bucks vs. Lucha Bros from an fan perspective. We talk about talent signing in relation to what it means business-wise. We're all talking about what kind of TV deal they'll get, how many people will attend shows & if they can be financially successful.
We can't see the forest for the trees. Or some analogy like that.
Impact Wrestling & Ring of Honor have been tossed aside by many. It'd be one thing if it was because fans weren't entertained, and that's probably the case for many of them. Impact has certainly had its ups & downs, and it feels like ROH has gotten staler with each passing year from where I sit. I think a lot of people have stopped following these companies because they'll never be competitive with WWE. In the eyes of these fans, if a company can't be #1, they aren't worth watching.
I don't get that viewpoint. Wrestling is fun. Some shows are better than others, but I'm not going to base my enjoyment of a company on its earnings reports or worldwide deals or YouTube views or any of that business stuff.
OK, maybe the TV deals. WOW is much more enjoyable on my big screen TV than on my laptop.