AJPW Excite Series 2019 Results & Review (2/24/2019)
Mathew is back with AJPW! Fans of New Japan won't be upset giving All Japan a fair chance. Read Mathew's expert breakdown!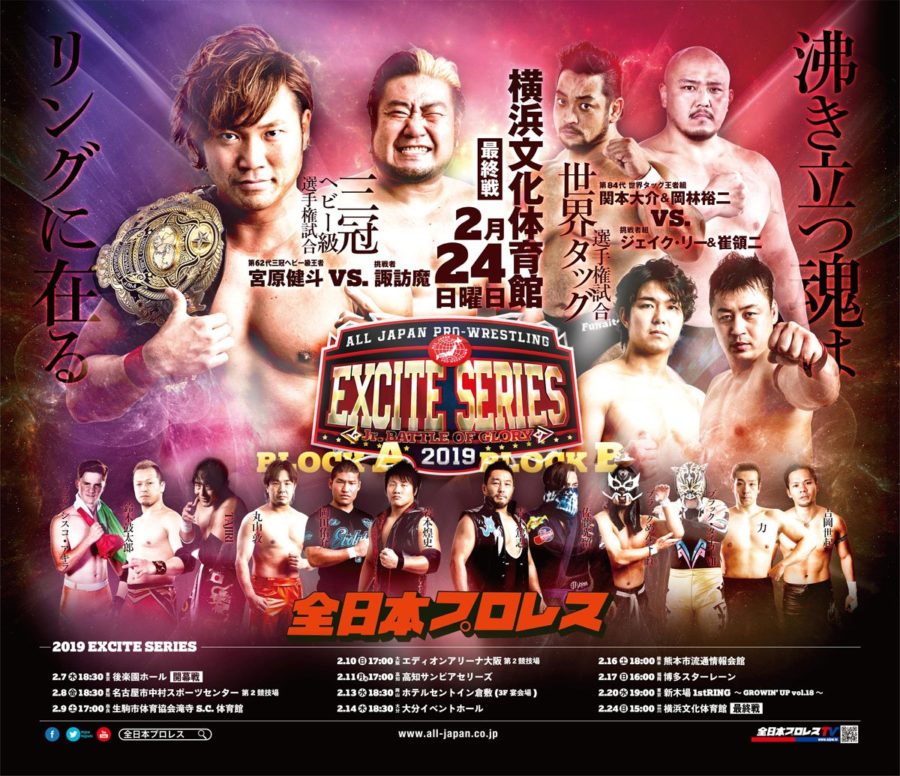 Mathew is back with AJPW! Fans of New Japan won't be upset giving All Japan a fair chance. Read Mathew's expert breakdown!
Welcome back to All Japan Pro Wrestling as we're now gonna talk about their next big show that took place on February 24th.
We have a lot of big matches to cover on this one as we have the finals of the Junior Battle of Glory Tournament along with two titles matches, and the announcement of this year's Champions Carnival participants. Plenty of stuff to cover in which should be an exciting show.
What will unfold tonight? Let's find out as we…dive right in.
Rating System:
0 Stars: Dave Meltzer
1 Star: Vince Russo
2 Stars: Tony Schiavone
3 Stars: Eric Bischoff
4 Stars: Bruce Prichard
5 Stars: Jim Cornette
Tag Team Match
Atsuki Aoyagi & Gianni Valletta vs. Hokuto Omori & Osamu Nishimura
Review: Our first match is a tag team match to open up the show as we have Atsuki Aoyagi and Gianni Valletta taking on Hokuto Omori and Osamu Nishimura. This match has two of our Young Lions, Atsuki and Hokuto in the match to give them some time in the ring while being paired off with active members on the roster. Will the Young Lions show us their progression in their training?
This tag match was mostly for Atsuki and Hokuto since they're the young rookies in the match and it's to see how their training has been going and overall, they both seem to be pretty solid for the most part. I really can't say who's better at this point between the two since I haven't seen too much of them, but I would still love to see a singles match between the two of them down the road instead of just a tag team match. I thought the match was basic but a solid bout to help showcase the rookies and Gianni just being well…Gianni since that's what he does. The match lasted a little over eight minutes when Osamu would have Atsuki in a Spinning Toe Hold a couple of times to weaken his legs before he locked in the Figure Four Leglock to make Atsuki tap out as him and Hokuto won the match. Not bad, younglings.
Rating: Tony Schiavone and a half
Ten Man Tag Team Match
Atsushi Aoki, Black Menso-re, Black Tiger, Chikara & Hikaru Sato vs. Akira Francesco, Atsushi Maruyama, Kotaro Suzuki, TAJIRI & Yusuke Okada
Review: Our next match is another tag match but this one is with all the participants of the Junior Battle of Glory tournament that failed to make it to the final round tonight. We got Atsushi Aoki, Black Menso-re, Black Tiger, Chikara, and Hikaru Sato on one team as they take on Akira Francesco, Atsushi Maruyama, Kotaro Suzuki, TAJIRI, and Yusuke Okada. These to teams are sure enough to deliver us an exciting match. Which one of these teams will win?
I have no idea what Chikara and Menso-re were doing before the bell rang but Black Tiger got annoyed enough to beat up his partner, Menso-re and made him go to the corner. I was surprised Chikara had the most time in the ring from his team aside from maybe Black Tiger and Menso-re a little bit while Atsushi didn't really do a whole lot unless it was a run-in spot. Menso-re had a little bit of time in the ring before Tiger would throw him out after beating him up again, it did give me a little laugh. The other team was a little more balance with ring time since they would come in once after showcasing a few things and I'm glad Akira was able to be a part of this tournament since he's a very solid competitor in the ring and would love to see him in All Japan more often since he would fit the bill fine. Akira and Maruyama would dive out of the ring to get people out after TAJIRI hits Chikara with the green mist into his eyes as Kotaro and Sato are left alone in the ring. Kotaro would get Sato in the La Magistral for a two count but the two would go back and forth with the pin and kicking out until Kotaro would get him pinned this time as he gets the victory for his team in a solid match.
Rating: Tony Schiavone and a half
Tag Team Match
Masanobu Fuchi & Takao Omori vs. Jun Akiyama & Mitsuo Momota
Review: We have a special tag match for this next bout as we have Masanobu Fuchi and Takao Omori taking on Jun Akiyama and Mitsuo Momota. So why is this match special since we've already seen these guys wrestle in the ring together? This one is special because this match is also Fuchi's 45th anniversary as a wrestler, so of course, it's special for him as he's been wrestling for so long and still has enough in the tank to keep going. Will Fuchi be able to win on this special day or does Uncle Jun's team crash the party?
Fuchi and Mitsuo started the match off as the two old-timers would start to have a basic wrestling match as they would go back and forth until Jun would get tagged into the ring. What I love about Jun is that he can play the heel anytime he wants to and it wouldn't be a permanent role since he just plays the part for the match and if he needed to be a bad guy for Fuchi, he'll do it. Fuchi would do his old punch to the forehead after a Headlock and would tell the referee that it was an open fist, but Jun would do it back to him and the crowd would start to boo him pretty loudly, especially when Jun would mock that little taunt right after and it's just great. Omori would help Fuchi out a little bit and would Irish Whip him into the ropes for Fuchi to possibly hit a Dropkick but Jun held onto the ropes to make Fuchi miss and the crowd would boo him again. Fuchi finally hits a Dropkick onto Jun which made Mitsuo get tagged in this time as the two would fight each other until Fuchi caught him in a cradle and would get the pin to win. While not a good wrestling match, it was still a fun entertaining match with four veterans in the ring to give Fuchi a fun time for his 45th anniversary in the ring, and there's nothing wrong with that.
Rating: Tony Schiavone and a quarter
Six Man Tag Match
KAI, Shuji Ishikawa & Yuma Aoyagi vs. Yoshitatsu, Yutaka Yoshie & Zeus
Review: Our next match is a six-man tag match with some people being thrown together just for the sake of being on the card. We got KAI, Shuji Ishikawa, and Yuma Aoyagi taking on Yoshitatsu, Yutaka Yoshie, and Zeus. This is pretty much an exhibition with their partners already booked, injured, or just feel like being there. Either way should be a solid bout between the two teams.
We had Zeus and Shuji starting this one off as the two would mostly do a test of strength together to see who would be the strongest out of the two but after Zeus lifted and slammed him down, he showed that he was stronger and sexier than Shuji…I know what I said. Yoshitatsu and KAI were in the ring now and they wouldn't do too much since it was more even and technical before Yuma and Yutaka were tagged in now and Yuma would try to roll Yutaka but he sat on him and would have Yuma kick out at two. I personally thought the match came out much better than I expected it to go since all six men did well with doing what they needed to do to give the fans an entertaining match. Nearly everyone who shared the ring together was solid, especially when Shuji and Yutaka would be in there as Shuji would match his strength but was just a bit faster as his strikes were also very crisp. Yuma and Yoshitatsu would be in the ring last as the two went back and forth but Yoshitatsu went for the Koji Clutch as Yuma would pin him down for a two count before Yoshitatsu would go for it again and actually applies it, Yuma looked like he was out for the count as KAI would make the save by breaking the hold. Yoshitatsu would go for the Codebreaker of Jericho but Yuma would catch him midair and would have him on the ground to flip over him ot get the pin as Yuma would get the surprise victory for his team! Very fun tag match, worth watching.
Rating: Eric Bischoff and a half
– We have found out our official participants for this year's Champions Carnival as the tournament is looking to start on April 4th, which both Andrew and I will once again be covering together. Here are our participants.
Block A: Kento Miyahara, Zeus, Shuji Ishikawa, Yuma Aoyagi, Dylan James, Yuji Okabayashi, Gianni Valletta, Kengo Mashimo, and Ryouji Sai
Block B: Suwama, Jake Lee, Joe Doering, Naoya Nomura, Yoshitatsu, Joel Redman, Takashi Yoshida, Sam Adonis, and Daichi Hashimoto
Singles Match
Dylan James vs. Naoya Nomura
Review: We got our first singles match of the night as Dylan James takes on one half of the All Asia Tag Team Champions, Naoya Nomura. Not many details for this match but Uncle Jun is not one to do things without a very good reason and the winner could possibly get something in return. Is it a future title opportunity? No idea, but I'm excited to see who wins out of these two and what the exact payoff will be for them.
The match went exactly how it needed to go and that's with Dylan dominating the match while Nomura just trying to hit his moves and mostly failing. Why does it have to go like that? It's because Dylan is bigger and stronger than Nomura while Nomura is just small and quick, Dylan needs to dominate as the heel of the match so the fans can get behind him. Nomura would try to lift Dylan up for a Death Valley Driver but would fail at the attempt and even tried to Spear him but Dylan would stand his ground and not move while he slammed him down and deliver a few elbows for a two count. Dylan would go for a Chokeslam as Nomura would actually hit a Brainbuster to get him down for a two count. Nomura starts getting more offense in the ring as he hits a German Suplex Hold for a two count but would climb the ropes for a Splash and hits it twice to get him down before picking him up for the Death Valley Driver as it connects for the three count and gets the upset victory. I wasn't expecting a win without the use of a surprise pin but I'm very happy with the result as Nomura has definitely improved, wonder what's next for him.
Rating: Eric Bischoff and a quarter
Junior Battle of Glory 2019 Final Match
Koji Iwamoto vs. Seiki Yoshioka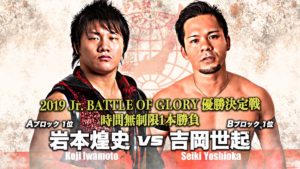 Review: Our next match is the final round of the Junior Battle of Glory tournament. We have Seiki Yoshioka from Wrestle-1 taking on the current World Junior Heavyweight Champion, Koji Iwamoto. Both of these men were able to win their blocks to get this far in the finals and if Seiki can win here, he'll get a future opportunity and if Koji wins, then he'll be one of the few that have won the tournament twice. If you're not familiar with these guys, definitely check out their work because it's great stuff. Who will be the winner of this year's Junior Battle of Glory?
It's been quite some time since I've seen Seiki wrestle and I've apparently missed a lot since he's a new member of STRONG HEARTS and I have no idea how or when it happened, I need to get back into Wrestle-1. Anyway, I'm actually digging this new persona of his since he's just shining as a heel here with how he adapted his moveset to be more aggressive while also being his agile self here. I'm glad these two were able to fight in the final since this is a damn good match with Wrestle-1's best cruiserweight against All Japan's champion to give us some great chemistry in the ring between these two. The final five minutes or so were very explosive, to say the least with how intense these two were getting with each other as Koji would hit three STO's in a row and would make them stiff as he covered Seiki for a two count. Koji would have him up as Seiki was able to hit the Torbellino shades of Masato Yoshino and would quickly hit a Blue Thunder Driver as Koji would kick out at two! Seiki went for another Torbellino as Koji would hit a Koko no Geijutsu and the two are down. Koji hits a Dragon Suplex and once he ran into him, Seiki would hit him with a Superkick before going to the ropes but Koji would catch him with another Koko no Geijutsu he pinned Seiki for the win as he won the Junior Battle for Glory tournament!
Koji was able to win his second Battle to Glory cup as the first time he won it was in 2017, and now he has won it in 2019 while being All Japan's champion at the same time. Koji has come a long way and I'm glad they were able to pull the trigger on making him the champion finally since Atsushi Aoki wasn't working out as the top guy for the division, but I do have faith in Koji Iwamoto to lead that division. So what's next for Koji since he won the tournament? I believe Kotaro Suzuki is next in line for a title shot due to beating him in the tournament and I'm okay with that. Great match and don't worry, Seiki since you'll win Wrestle-1's Cruiser Fes to reclaim your title there.
Rating: Bruce Prichard
AJPW World Tag Team Title Match
Strong BJ (Daisuke Sekimoto & Yuji Okabayashi) (c) vs. Sweeper (Jake Lee & Ryouji Sai)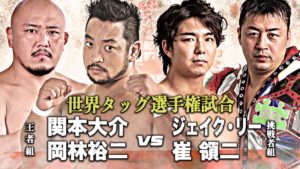 Review: Our first title match of the evening is next as Strong BJ is looking to defend their titles against two members of Sweeper, Jake Lee and Ryouji Sai. Jake Lee is itching to get some gold this year as him and Ryouji so make a pretty solid team and want to do what Violent Giants couldn't do, which is beat Strong BJ to bring those titles back to All Japan. Strong BJ is looking to get a solid first title defense under their belt and keep their momentum going. Will we have new champions or does Strong BJ retain?
When you look at Strong BJ, you can see why they were able to defeat Violent Giants for the titles and while the Violent Giants are a much better tag team, Strong BJ is just more powerful and agile compared to them and that's what gave them that advantage to win the titles in the first place. When you see them fighting Sweeper, they're just as powerful and would just destroy the smaller guys in the match as Sweeper is clearly the underdog team in the match and it makes sense with their size and the people involved along with the people they're fighting in that ring. Strong BJ would have some fun with Sweeper after dragging them to the outside to fight them a little bit more after they were playing with their food inside a little bit. I really do love the dynamic of the match since I like a good underdog story and this match was able to tell it well, Jake Lee is still a star with how he performs.
Ryouji would get a few PK's in on Daisuke before he would get him onto the ground and went to the top rope so he could go for a Splash it looks like as Ryouji would hit him with a kick before climbing onto the ropes to hit a Superplex and it was nicely done as Sweeper finally has an opening to try and turn things around after Strong BJ controlled most of the match. Ryouji would tag Jake in along with Daisuke tagging in Yuji as Jake is in control with the hot tag, giving Yuji a few things in the ring to get some momentum in now and when he had Yuji in a DDT position, Ryouji would try to run in for an STO but Daisuke would catch him with a Spear. Strong BJ would make a comeback as they lifted both members of Sweeper up for a Torture Rack to do some more damage onto them and Ryouji is rolled out of the ring. Yuji would have Jake set up for a German Suplex as Daisuke would give Yuji the assist with a German as well and Ryouji would break the count just in time before three. Jake started to get fired up as he delivers stiff knee strikes onto Yuji to try and put him away and Yuji kept on kicking out of them. Jake pulls his kneepad down to go for the Ko-Oh and Yuji moved out of the way to hit a few Lariats as Jake Lee would also now kick out of it. Yuji would get him down one more time before going to the top rope and hits a big Splash for the three count as Strong BJ retains the titles in a great tag match!
Rating: Bruce Prichard
Triple Crown Title Match
Kento Miyahara (c) vs. Suwama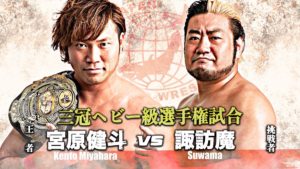 Review: We now have our main event of the evening as we have Kento Miyahara defending his Triple Crown Championship against the former ace of All Japan, Suwama. The last the these two fought for the title was in September of 2017 and Suwama would defeat Kento to win the title from him in Kento's first title defense of his second reign. Kento still wants to break the record of Toshiaki Kawada's title defenses and to do that, he would have to fight one of his toughest challenges early. Suwama is looking to defeat Kento once again for the title and this time to prove that he is still on top of the world in not only tag team wrestling, but as a singles competitor. Will Kento be able to defeat his rival like he did to win his first Triple Crown Championship or will Suwama still prove why he's number one?
I loved that the match started out even with none of them getting the upper hand right away since it makes them feel like equals because they actually are when it comes to this big match and their status to the company. The two would eventually make their way to the outside as the two were going blow for blow with punches on the entrance ramp until Kento would hit Suwama with a DDT onto the ramp to knock him down. Kento would get him up near the ring to hit him with a Headbutt and used this time to climb the apron to hit a jumping Blackout but Suwama moved out of the way to make Kento crash into the guardrail and his knee is damaged from that as Suwama would now have the opening he needs to control the match. This is where Suwama now has what he needs to do and hits Kento with a Lariat to knock him down and applies a Boston Crab to do more damage to his leg but Kento would grab the ropes just in time to break the hold. Suwama kept on destroying Kento in the ring with a Belly-to-Belly Suplex and has him over the apron to apply the Sleeper Hold and is really wringing his neck here as Kento sells it beautifully before making him land outside the ring as Kento is out for the count.
Kento would eventually get the comeback that he needs after reversing the Last Ride into a DDT and would deliver a Blackout, German Suplex, and another Blackout right after but Suwama would kick out at two. Kento would try to go for the Shutdown German Suplex Hold but Suwama would kick Kento's arm away before he could lock it and would hit a German Suplex of his own as Suwama ruined Kento's momentum. After failing to make Kento tap with another Sleeper Hold, the two would exchange some punches back and forth until Kento just kept hitting Suwama with Forearms until Suwama fell to the mat and would attempt a Shutdown German Suplex hold again but Suwama would break out of it and hits the Last Ride for a two count. Suwama would try to go for a Backdrop Driver but Kento flipped himself to land on Suwama for a two count. Suwama would finally hit the Backdrop Driver but Kento would kick out of it somehow but Suwama would quickly go for another Last Ride as Kento jumped off of him to hit a Blackout behind him and hits the Shutdown German Suplex Hold, but Suwama would kick out at two! Kento couldn't believe it but he doesn't stop as he would try to go for the Shutdown German Suplex Hold again as he held it in the air for a bit while Suwama tried to fight it but Kento hits it for a second time and gets the pinfall victory to retain!
Kento would have his second successful title defense under his belt and would be the last time he'll be champion in his twenties as he's now thirty years old. After the match though, Naoya Nomura would come out to challenge his fellow NEXTREAM member for the Triple Crown Championship and Kento would actually accept this match as it would take place on the March 19th show and it'll be his last defense until the Champions Carnival is over. We also found out that since he's challenging Kento, he and Aoyagi would be vacating the All Asia Tag Team Championships in the process as new champions will be crowned at a later date. This was honestly the best Suwama match that I've seen in quite some time as these two would have magic in the ring as he does show he still has plenty left in the tank for a future title reign if they ever decide to give him one again, but right now they should focus on the future and the future is Kento. Fantastic match and two successful title defenses down, nine more to go to break the record.
Rating: Bruce Prichard and a half
Overall: Despite the undercard mostly being average, they were all still solid and this was a great show. From top to bottom, I didn't dislike any match as everything delivered the way I expected them to and the final three matches alone are worth watching this show. A lot of fun and excited to cover the next big one before the Carnival.
Favorite Match: Kento Miyahara vs. Suwama
Least Favorite Match: Masanobu Fuchi & Takao Omori vs. Jun Akiyama & Mitsuo Momota
Score: 8/10
Mitchell's WWE Monday Night Raw Results & Report (5/20/19)
Witness the Money in the Bank Fallout!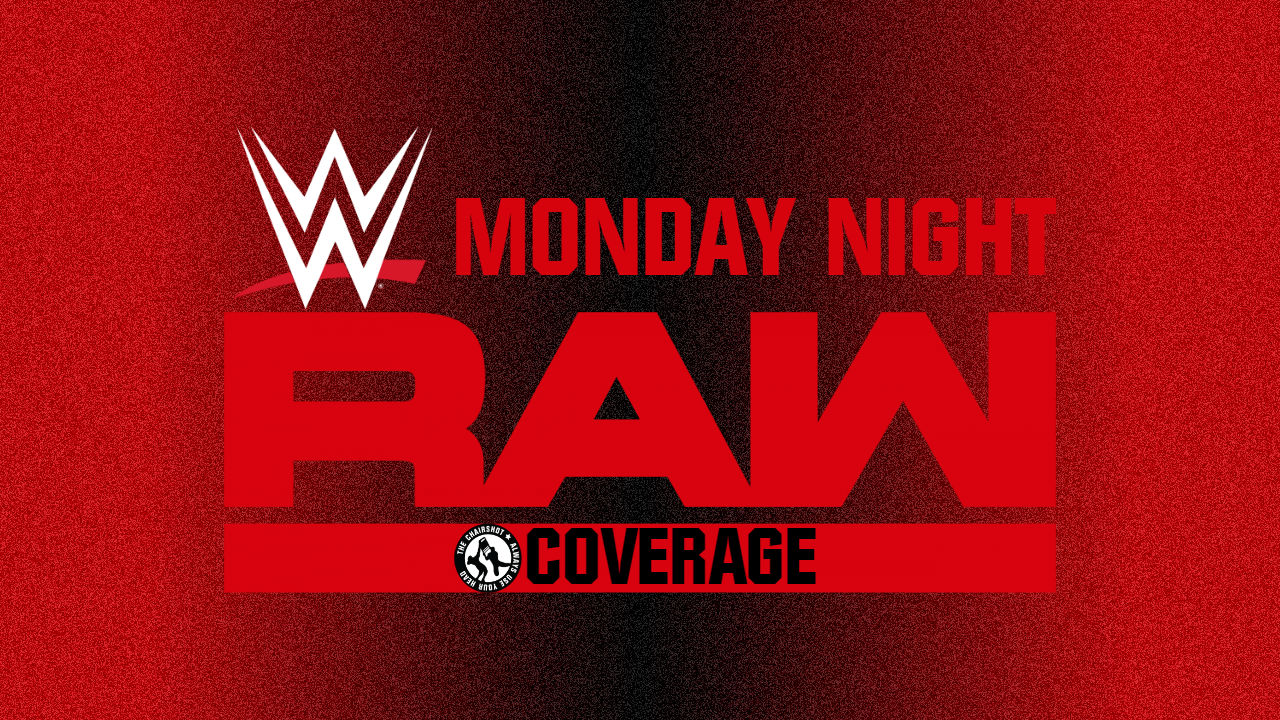 It's the Raw after Money in the Bank!
And the Beast has the briefcase! Will he choose to strike tonight? Or wait until Seth Rollins is unable to fight? Plus, Becky Two Belts is now just Becky One Belt! Will the Raw Women's Champion respond to the Sassy Southern screw job?
OFFICIAL RESULTS
Sami Zayn VS Braun Strowman; Strowman wins.
Ricochet VS Cesaro; wins.
Seth Rollins & Kofi Kingston VS Bobby Lashley & Baron Corbin; win.
PLAY BY PLAY
Brock Lesnar returns to Raw!
The Advocate is alongside the #BeastintheBank as he rubs his shocking victory in the faces of the WWE Universe! Lesnar and Heyman go into the ring as he holds up the briefcase high above his head. The only reason Lesnar was even able to be in the Men's MITB Ladder Match is because someone took out Sami Zayn before the show. And Lesnar, much in the fashion of the MITB contract itself, decided to appear when no one else could stop him.
"Ladies and gentlemen," Paul Heyman introduces himself and explains that his money is on The Beast, "the purveyor of paranoia, BROCK! LESNAR!" And paranoia should be around because of all the conspiracy theories going on. And they've heard them all: this was hatched the moment Braun Strowman stuck Sami Zayn on that wall; that Lesnar was able to sneak into the arena through a back door. How can you sneak a Beast into the room? Maybe Sami was lured into a dark hallway and then someone with political pull in the WWE got Brock to be the eighth man. That's far too much credit for them. Just blame Lesnar for JFK why don't you!
But this is how it goes: the world and universal champions need to be very paranoid. Wherever Seth Rollins or Kofi Kingston go, they're both vulnerable to the "greatest assassin" in the WWE, who literally has a contract out on their reigns. Heyman imagines Rollins being afraid to show up in the ring or on TV, because Lesnar might strike. As Heyman's daddy once taught him, "Just because you're paranoid doesn't mean the world isn't out to get you." But it won't be the world coming for those titles, it'll be Lesnar! Because Lesnar has a contract that guarantees you HAVE to defend that title when Lesnar demands you defend that title! But speaking of the champs, here comes Seth Rollins!
The Architect is still WWE Universal Champion after a truly phenomenal match with AJ Styles, and he stands in the ring with Mr. Beast in the Bank. Rollins picks up a mic and says he'd be in a great mood after being in the fight of his life, and won. He would be, but he's not, because he has to come out and "see this." Lesnar with the MITB contract. Rollins cuts to the chase: he's here being a champion that inspires people, and that Lesnar never had the guts to be! But he can't do that with Lesnar hanging that contract over his head. Rollins makes a proposition: he beat Lesnar at Mania, and he'll beat him again, but he doesn't want to wait. Lesnar should cash that contract in tonight! Fans definitely want to see that!
Heyman says no to this, because it's Rollins who has to play Lesnar's game. This is Lesnar's game of "antici…pation." Which means Rollins has to wait until Lesnar feels like cashing in. Rollins should be used to waiting. Like waiting seven hours to watch his girlfriend main event when Rollins wants to be The Man. Rollins does NOT take kindly to that, and starts shoving Lesnar to egg him on. Heyman keeps Lesnar back, and says Rollins might not even be worthy of being Lesnar's target. Lesnar might not even cash in on Rollins. Maybe Lesnar wants a new challenge. Or maybe a New Day! Maybe it'll be Lesnar VS Kofi Kingston! Well ask and you shall receive! The Wild Card Rule brings Kofi to Raw!
Kofimania returns as Kofi stands with Rollins and Lesnar. He doesn't mean to steal Rollins' thunder, but he is trying to establish his legacy as WWE World Champion. He wants to be remembered as one of the best of all time! And Kofi can't do that without beating the best night after night, the title on the line against the best! "So Brock, congratulations on becoming Mr. Money in the Bank." But if he's gonna cash in tonight, Kofi wants it to be him. Heyman just realizes something: Universal Champion, World Champion, and they're both auditioning to have a match against "the reigning, defending, undisputed WWE Universal Champion of the Box Office"! Mr. MITB didn't need to go to them, they came here to him.
Heyman has an inside scoop that Rollins and Kofi aren't done for the evening. And with both of them out here,  Lesnar and his contract isn't going anywhere. "Stay tuned, the Beast is yet to come." What matches are Rollins and Kofi in? Will they be able to win and be ready for a possible cash-in?
Someone arrives in the arena.
It's Mick Foley! Foley returns to Raw to unveil the newest WWE championship! He says hello to superstars left and right, but what kind of title is he bringing?
Sami Zayn talks with Bobby Lashley.
Sami's freaking out because he got attacked at MITB and is up against Braun Strowman tonight! Now these two haven't always gotten along, but maybe they can help each other. Strowman and Lashley have a match at WWE Super Showdown, so why not help Sami soften Strowman up? No, Lashley's not going to help Sami. He's going to let Sami help him. Good luck out there!
Kofi and Seth talk backstage.
Rollins appreciates the help out there but Kofi doesn't know what he's getting himself into. Oh Kofi gets it, he's cementing his legacy. But what is this about having action tonight? HHH appears! He was going to explain but they both ran out there. They'll be teaming up in the main event against Bobby Lashley and Baron Corbin. Well at least they'll have strength in numbers. But will the Rocky Mountain Machine & Lone Wolf end up doing Brock's dirty work?
Sami Zayn VS Braun Strowman!
The Underdog from the Underground and critic of the critics does not want this rematch with Strowman. He screwed the Monster Among Men out of the MITB ladder match, and then may or may not have been attacked by Strowman last night. Either way, is Strowman about to get revenge on Sami for the Falls Count Anywhere screw job?
Raw returns as Strowman makes his entrance and Sami starts running! Strowman gives chase through the crowd! This is a flashback to when Strowman chased Sami backstage before MITB! Strowman encounters Bobby Lashley. And Sami sucker punches Strowman! Sami tries to whip but Strowman just shoves Sami into trunks! Sami crawls away but Strowman stares down with Lashley. "I'll deal with you later." Strowman chases after Saim! And clubs him down into trunks! They end up back by gorilla position as Strowman punches Sami down. Strowman shoves and stalks Sami onto stage! Then carries him on his shoulders.
Sami can't escape as Strowman carries him all the way to the ring! But then Sami slips out to shove Strowman into a post! And another post! Sami shoves Strowman but Strowman stops himself to shove Sami into barriers! He puts Sami in the ring then takes aim from a corner. Sami dodges and Strowman goes into a post! The bell finally rings, and Sami runs corner to corner, into a lariat! Strowman drags Sami up and tosses him back out of the ring. Strowman starts building up speed, and he runs Sami right over! He puts Sami in the ring again, scoops him, and gives him the Monster Slam! Cover, Strowman wins!
Winner: Braun Strowman, by pinfall
The Monster has his revenge, but now he'll have a bigger fight in Saudi Arabia! Will Bobby Lashley #GetTheseHands?
Raw holds an in-ring interview with Lars Sullivan.
The Leviathan is a SmackDown superstar, but the Wild Card Rule allows him to walk out to the ring. Charly notes Lars' "unparalleled" path of destruction, and Raw gives us a highlight reel. Kurt Angle, Rey Mysterio, R-Truth and both Hardy Boys on multiple occasions, and even the Lucha House Party just last night. Fans boo but Lars laughs. What are Lars' goals on the main roster? Before he can answer, the Lucha House Party appears for revenge! Kalisto, Lince Dorado and Gran Metalik flank the ring, and they hit first! A knee and double missile dropkicks! Metalik and Lince club away but Lars throws them into each other. Kalisto missile dropkicks now, then TRIPLE dropkicks send Lars out!
Fans rally for the Lucha House Party, but Lars gets angry. Kalisto slingshots but is caught and slammed on the apron! But a double DIVE hits! Lars still explodes out and lariats Lince! Lars puts Lince in, then shoulders Metalik over. He dares them to keep trying, then turns his attention back to Lince. Lince fights but still gets a FREAK ACCIDENT! Lars isn't done, he drags Lince up in a corner. But Kalisto and Metalik save Lince from the Leviathan Bomb! Lucha House Party survives, for now. But will it take more than three luchadores to defeat a Freak?
Ricochet VS Cesaro!
The One and Only wasn't the only one surprised and screwed over by Beast at Money in the Bank, but he's not going to be the one to let that slow him down. He takes on the Swiss Cyborg in a match that is sure to be fast and furious!
(NOAH) WEEKLY NEWSLETTER VOL.35~ 19TH MAY 2019
Hisame brings us updates on all our NOAH favourites! RATEL'S, AXIZ and Kongoh! Also a nice update on YO-HEY's unique state of mind.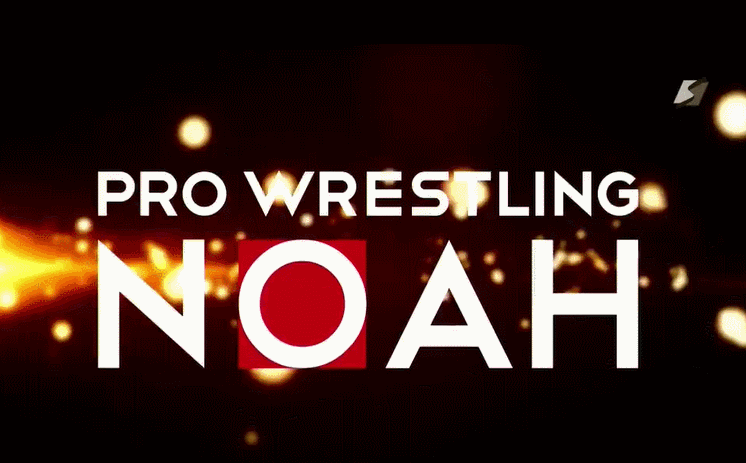 Hisame brings us updates on all our NOAH favourites! RATEL'S, AXIZ and Kongoh! Also a nice update on YO-HEY's unique state of mind.
CURRENT TOUR RECAP
"Under blue skies" NOAH held an event on the 18th May, which was only two events, and was held for their new sponsors, and 500 people on the roof of the Sekichu store in Saitama.
Sekichu are a hardware store who seem to specialize in home cleaning products, they also seem to have some kind of association with both All Japan and DDT too, and Jun Akiyama was there on the day wrapped against the spring cold in a Sekichu jacket.
The day was "non canon" and featured only ten wrestlers (plus the injured Naomichi Marufuji who was on commentary and gave autographs), everything was lighthearted with Go Shiozaki wearing a Sekichu company logo box on his head, and Taniguchi apologizing for knocking down a company display (which he was thrown into by Shiozaki). At the end of the event the fans got the chance to pose with the wrestlers, and it seems that the mascots did the same, and AXIZ also leaned on Hitoshi Kumano and almost squished him.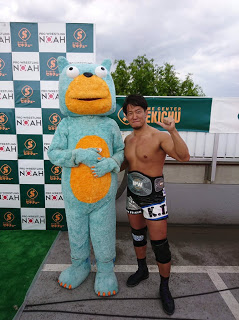 On seeing Daisuke Harada posing with one, IPW'S Ben Basden said "@IPWUK do you really want this representing your company? Fly him over to England already, he clearly has nothing better to do."
The next day, the 19th in Gunma, was when the real events of the show happened, especially on the junior front involving RATELS and their enemies Stinger.
YO-HEY had said that he would be making an announcement in Gunma, and he stepped into the ring to do it after the match (which Stinger had lost via a lariat from Tadasuke on Junta Miyawaki). YO-HEY told Yoshinari Ogawa and Kotaro Suzuki that for Global Junior Tag League, he would indeed be teaming with HAYATA and going for the third consecutive win, but he would be doing this as a member of Stinger. Getting the win in any league, equals a challenge for the belt, but while normally this would mean either another team and another team alone getting it, in this situation it would mean the belt would be half Stingers, and half RATELS. Ogawa didn't like this, and he and Kotaro attacked YO-HEY, stamping on his chest after Ogawa had knocked him down with an elbow.
HAYATA ran to the ring and threw himself over YO-HEY to protect him, and as he was pulled off of him, Daisuke Harada and Tadasuke ran in for the assist, the four of them did their tandem kick and threw Stinger out of the ring.
Afterwards, RATELS helped YO-HEY up.
Daisuke Harada asked the crowd what YO-HEY was? Was he RATELS? Or was he Stinger?
The crowd had no hesitation in unanimously saying that he was RATELS.
YO-HEY removed his Stinger t-shirt, and the four of them did their handshake, before Tadasuke carried a grinning YO-HEY from the ring on his back (I think YO-HEY'S lungs were probably a little overworked after the exertion), and Harada welcomed him home…although he did say that despite the fact that the four of them were going to start again from scratch, YO-HEY should not think that he was going to go easy on him.
YO-HEY later posted on Twitter that RATELS had forgiven him for his betrayal, and were kind.
"I'm home".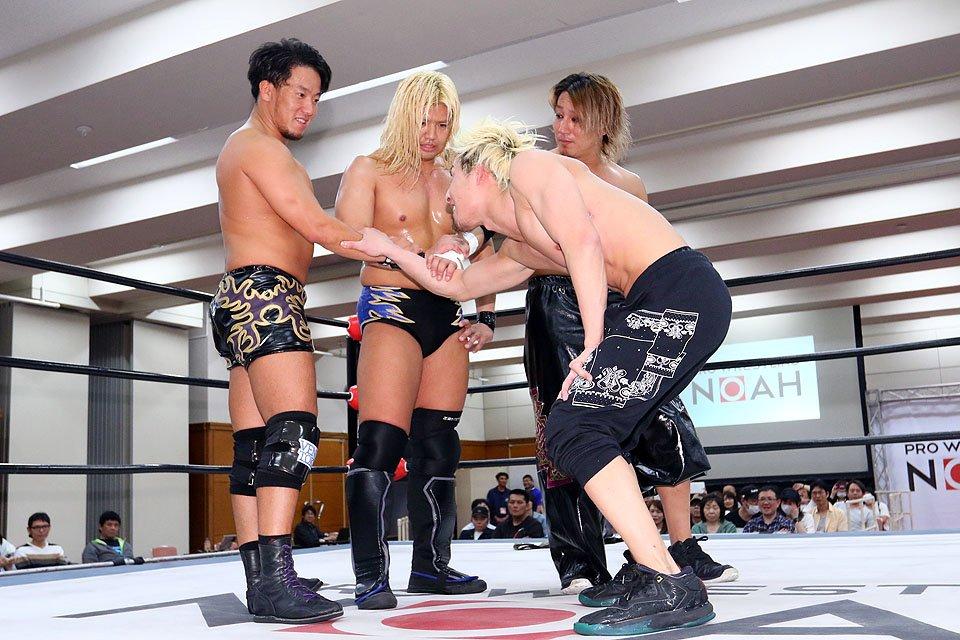 So, now Stinger are a man down and both teams stand at four against two, it will be interesting to see if Naomichi Marufuji joins Stinger. After all, he is feuding with Daisuke Harada, Yoshinari Ogawa and Kotaro Suzuki are old friends (and heels), and in NOAH the line between the interaction in matches and units between juniors and heavyweights is one that is often crossed. 
Elsewhere, Kongoh got another win when the four of them (Kenoh, Masa Kitamiya, Atsushi Kotoge and Yoshiki Inamura) defeated the team of Kaito Kiyomiya, Shuehi Taniguchi, Minoru Tanaka and Akitoshi Saito, with Kitamiya evening the score against Taniguchi with the Saito Suplex. Naturally,
Kenoh started screaming afterwards about the usual things.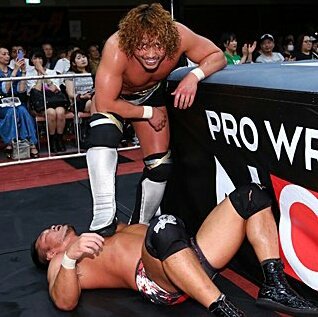 Katsuhiko Nakajima had another one of his classic beating up on Takashi Sugiura with a smug look on his face pictures taken. Nakajima, unfortunately, has failed to realize that this all spurs Sugiura to revenge, which is usually taken in a brutal way in title matches.
Global Junior Tag League starts on the 28th May 2019 at Korakuen Hall.
EVENT RECAPS
Post match promos – Esupowaru Isanuma, Saitama
18th May 2019 – Sekuchi Ageo Store Event
19th May 2019 – YAMADA Green Dome, Maebashi, Gunma
NEWS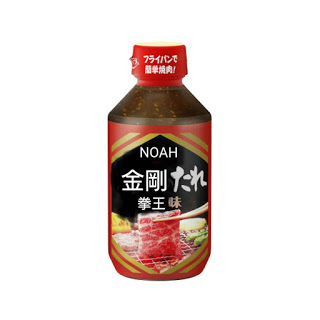 "KONGOH SAUCE"
Two of the NOAH seniors, Naomichi Marufuji and Takashi Sugiura in particular, are baiting Kenoh. As you know Sugiura called the name "Kongoh" tacky, with Kenoh calling him a "stupid old man".
Marufuji, however, seems to have gone a step further to wind him up, after reading an article in "Puroresu Weekly" and photoshopping a bottle of brown sauce which he labelled as the flavor of Kenoh's gut.
Kenoh said he was looking forward to kicking Marufuji (who thought he was a funny guy) on his return on the 28th, Marufuji said sarcastically for
Kenoh to be gentle.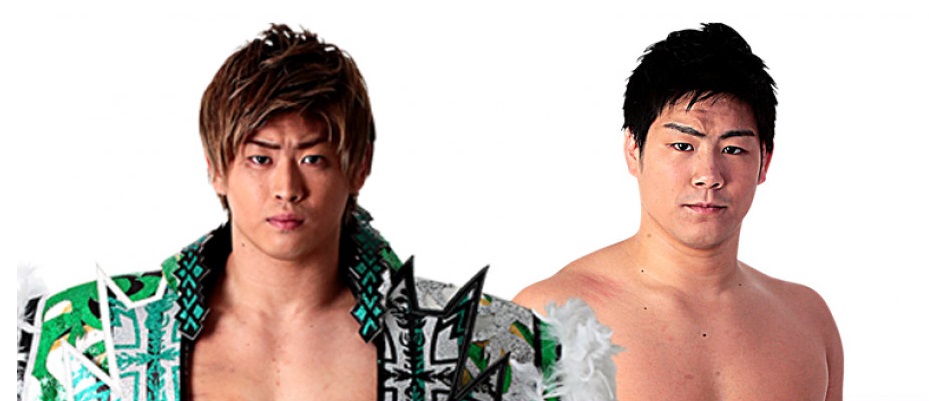 BIRTHDAY PARTIES
Takashi Sugiura will celebrate his 50th birthday on May 31st, NOAH had announced plans to have a fan birthday party for him on the 25th, but not given any further details, and the announcement appears to have vanished from the site.
Kaito Kiyomiya will turn 23 on July 17th with Junta Miyawaki turning 22 on June 14th, NOAH will hold a fan party for them on the 13th July, details to be announced.
Naomichi Marufuji will turn 40 this year in September, so no doubt NOAH will also announce a fan party for him.
CURRENT CHAMPIONS
TOUR TIDBITS
~ YO-HEY signed autographs from both himself and his lung.
~ Daisuke Harada has sworn that he will have a main event for a title match
~ Naomichi Marufuji has been bed bound due to his injury, and spent a lot of time (in between Twitter posts and hospital visits) watching Dragonball Z. He said he watched about twenty episodes.
~ Akitoshi Saito was interviewed on his thoughts of Global Junior Tag League, a league which naturally he is not part of. Heavyweights have never been asked their picks and opinions for it before, so it could be a good way for the Juniors & the Heavyweights to go to war, especially as the juniors were not asked for their opinion over Global Tag League.
~ Kaito Kiyomiya said in an interview that when the twelve year old him heard that Mitsuharu Misawa had died, he cried throughout the day.
~ As part of his rehabilitation, YO-HEY says he has been taking walks in the park.
BROADCASTS
The first night of Global Junior League will be broadcast live on G+ on May 28th 2019 at 6.30pm JST.
The 9th June show (the Misawa Memorial from Korakuen Hall, Tokyo and the second to last night of Global Junior Tag League) will be broadcast by G+ on Thursday 13th at 8pm JST.
LINKS
Global Junior Tag League mini interview: Hitoshi Kumano 
Global Junior Tag League mini interview: Hi69 & Minoru Tanaka 
Global Junior Tag League mini interview: Hajime Ohara
Global Junior Tag League mini interview with Akitoshi Saito
Katsuhiko Nakajima interview on the late Silver King
Ten years after Misawa's death in Hiroshima, champion Kaito Kiyomiya "looks at a new scenery"
Champ talk with Katsuhiko Nakajima 
PICTURE CREDITS: Daisuke Harada, Noah GHC, PKDK, Naomichi Marufuji 
Newsletter written by Hisame