Andrew's Impact Wrestling YouTube Ratings & Analysis (3/22/2019)
Andrew tales a look at the YouTube performance for this week's IMPACT! How did it match up after disappointing Twitch views?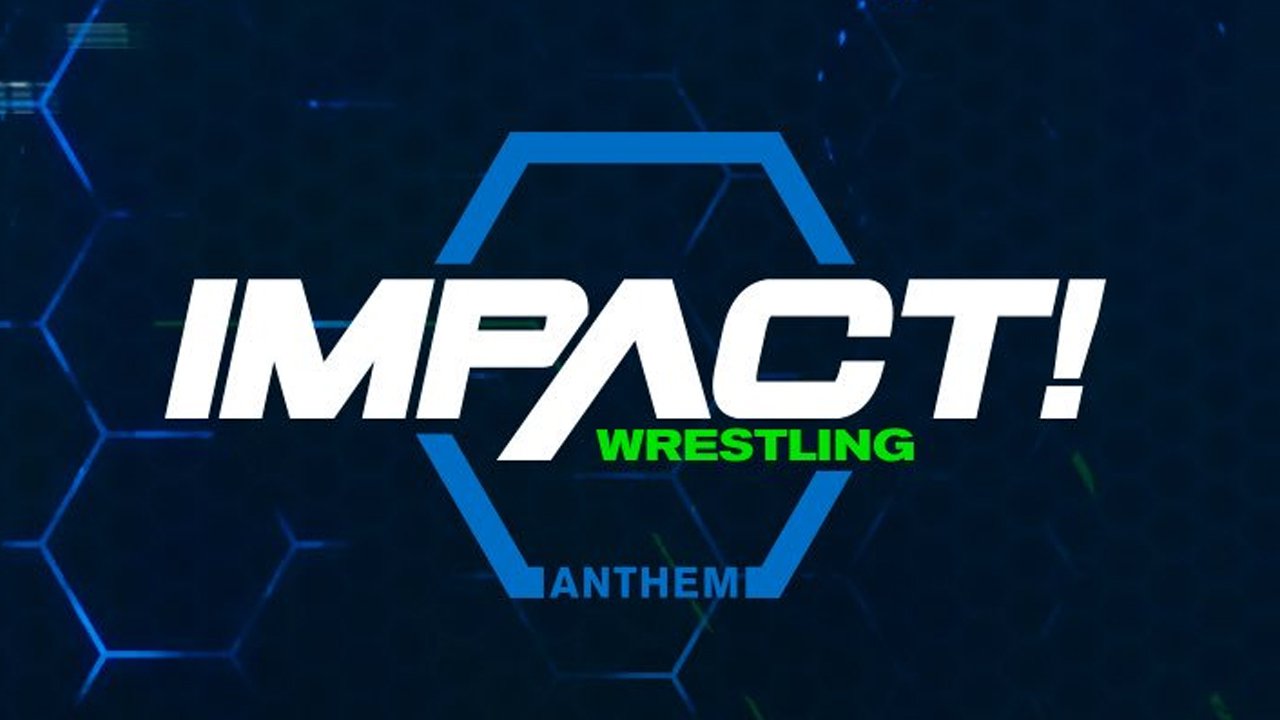 A look at the YouTube performance for this week's IMPACT!
As we all know, social media and other outlets have become a huge means of drawing in interaction and viewers for wrestling. Most people will point to television ratings like they did during the Monday Night Wars in the late 1990's, however that can be skewed with so many various means of watching today that do not include cable television.
As you've become accustomed to this with WWE product, let's continue the Impact YouTube! Here is this week's IMPACT YouTube Report, compiled approximately 48 hours after IMPACT went off the air:
The VIOLENT Debut of a New Member of oVe! | IMPACT! Highlights Mar 22, 2019 – 353k
Top 5 Must-See Moments from IMPACT Wrestling for Mar 22, 2019 | IMPACT! Highlights Mar 22, 2019 – 99k 
Johnny & Taya Explain Their Despicable Betrayal of Brian Cage | IMPACT! Highlights Mar 22, 2019 – 93k
Scarlett Bordeaux vs Glenn Gilbertti NEXT WEEK on IMPACT Wrestling: Against All Odds! – 50k
Gail Kim Interrupted by a VICIOUS Brawl Between LAX & Lucha Bros! | IMPACT! Highlights Mar 22, 2019 – 47k
Ratings Analysis:
Well…last week and this week have surprised me. Not only for what ranked first, but by how much. I didn't realize Sawyer Fulton had that much of a following, or again, the tag line is enticing with Debut and Violent. But either way, Sami and oVe have been a solid proven commodity for generating buzz and attention, so I suppose after the initial shock of how many people clicked it, it makes some sense. But damn, 3 times as many views as second place. Wow.
The Top 5 truncated highlight reel comes in second. These always seem to do fairly well, and good for them? Not much to extrapolate from people enjoying abridged versions of things. Ask Team Four Star or Little Kuriboh, abridged things are great.
For as monotone as he is, and how much the IWC reaction is basically what he was complaining about in his promo, he still keeps pulling good numbers. Johnny does cut a better promo as a heel, but he's still hard to sit through. But hey, it's bringing eyeballs, so that's something.
Scarlett and Glenn promo video gets a little love. Scarlett is one of the hottest things in wrestling currently and Glenn does have a degree of celebrity, as well as being great in his role. Even though the only thing that makes sense is Scarlett winning next week, Glenn has been a great addition to the show this past month.
Gail Gail Gail, well now. Gail is one of the best female wrestlers  ever, and LAX/Lucha Bros decided to brawl all in the same video. There's so much to peak a little interest that it makes complete sense why it made the Top 5. Lucha Bros are on fire currently, LAX is always a draw and Gail is Gail, so I'm a little surprised this wasn't higher.
Overall Views:
2.1.2019 – 311,000
2.8.2019 –  293,000
2.15.2019 – 396,000
2.22.2019 – 368,000
3.1.2019 – 354,000
3.8.2019 – 439,000
3.15.2019 –  616,000
3.22.2019 – 642,000
Again we see a jump in numbers. Since the show did it's lowest Twitch views of the year, I guess it makes sense that more people would be going to YouTube to try and catch up since there is no legal VOD service unless you DVR/On Demand the show from Pursuit…but you'd need Pursuit in the first place.
So with all that, the number could've been higher since the NCAA tournament was in full swing, thus distracting some potential viewers. All in all, this is nice to see interest in Impact, though it waned, didn't go away completely…and seems to be bouncing back a little. With such a limited TV reach and hit or miss Twitch numbers, any amount of increased interest is a positive step.
As is tradition, the number 1 video:

King's WrestleMania Rewind: Charlotte Flair vs. Asuka from WrestleMania 34
Chris king is back with one of the most underrated matches in WrestleMania history–Charlotte Flair vs. Asuka!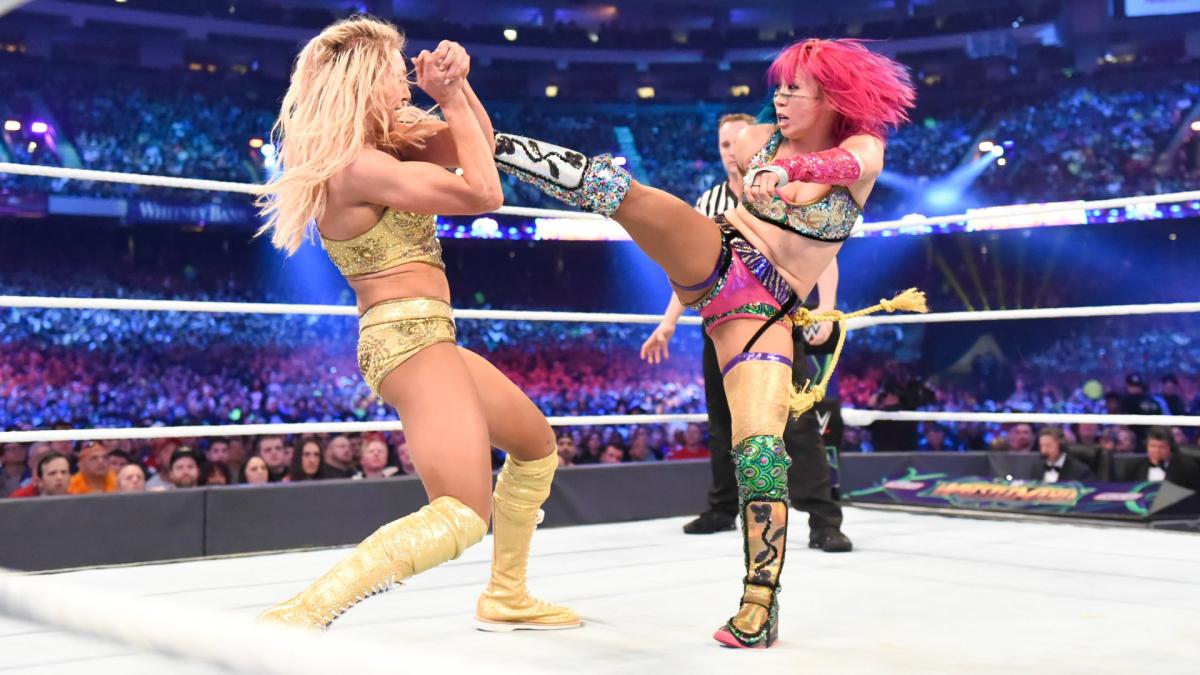 Chris king is back with one of the most underrated matches in WrestleMania history–Charlotte Flair vs. Asuka!
We look back at Charlotte Flair vs. Asuka at WWE WrestleMania 34. 'The Empress of Tomorrow' put her unprecedented and historic undefeated streak of 914 days on the line against 'The Queen's' SmackDown Women's Championship.
For years, this was considered a dream match while Asuka dominated the roster in NXT, while Flair won numerous championships on the main roster on both Raw and SmackDown. The Empress made her long-awaited debut on the September 11th episode of Raw and began to tear through the competition.
Asuka outlasted all twenty-nine other women in the historic first-ever Women's Royal Rumble match to challenge for the title of her choosing. At Fastlane, she made her choice.
The WWE Universe was so excited for this match myself included. Both superstars delivered a fantastic performance on the Grandest Stage of Them All executing counter after counter. Asuka showed off some nasty-looking kicks to her opponent, and Flair hit a thunderous Spanish Fly off the top rope. Flair was seconds away from defeat at the hands of The Empress but she locked in Figure Eight and Asuka was forced to tap out.
I can't even begin to explain how shocked I was at this outcome, as nearly everyone expected The Empress to continue her undefeated streak and walk away with the women's title. This controversial decision was the downfall of Asuka's momentum. She would ultimately win the SmackDown Women's Championship at the 2018 TLC pay-per-view in the triple-threat ladder match.
Fast forward to this year when Asuka has recently returned with her Japanese-inspired persona Kana. Kana is dangerous and ruthless and is heading into a championship with Bianca Belair at WrestleMania 39. The Empress has regained all her momentum and is highly favored to walk away with the Raw Women's Championship. Let's hope that Asuka and Belair can tear the house down and deliver an A+ grade match both women are fully capable of.
King: Dominik Mysterio Needs To Do This At WrestleMania
Chris King is here with what WWE should do with Dominik Mysterio at WrestleMania in his long-awaited match against his father Rey Mysterio Jr.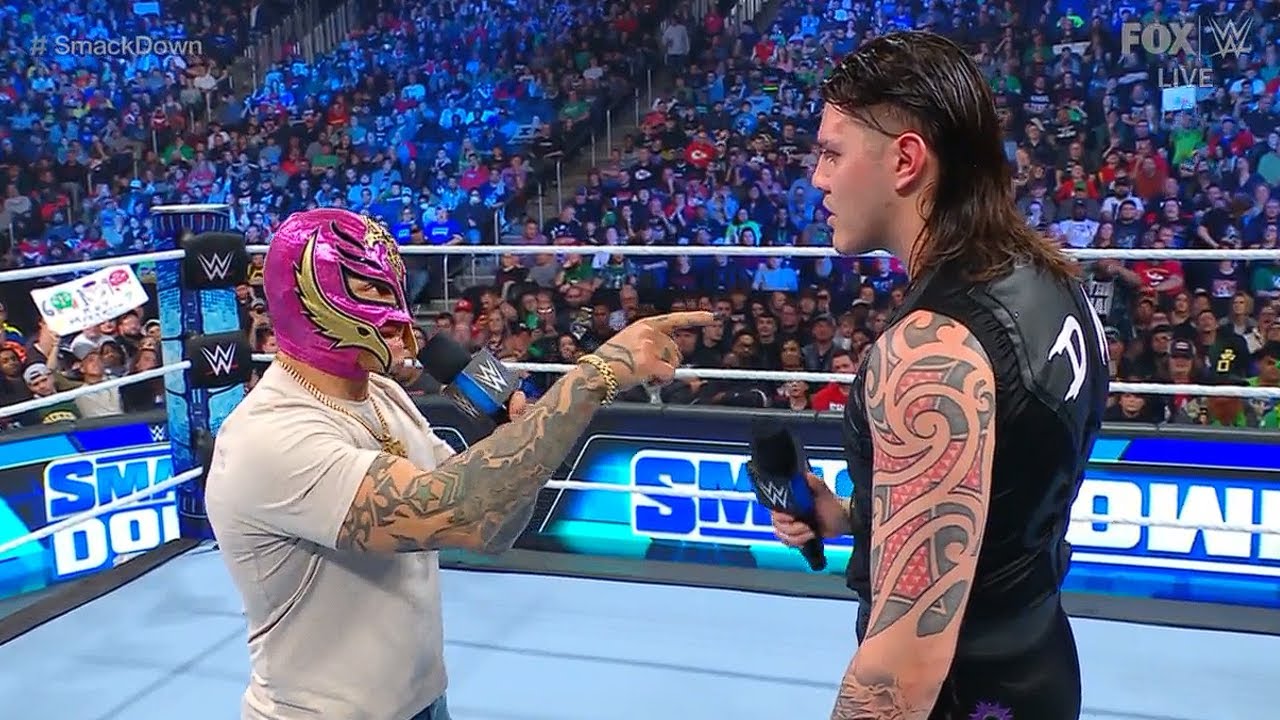 Chris King is here with what WWE should do with Dominik Mysterio at WrestleMania in his long-awaited match against his father Rey Mysterio Jr. 
On this week's episode of Friday Night SmackDown, Rey Mysterio finally snapped and beat some sense into his disrespectful punk-ass kid Dominik. The member of the Judgement Day came out to push his father again for a match on the Grandest Stage of Them All, this time with his mother and sister at ringside. The ungrateful punk told his mom to "Shut Up," as a father even I wanted to jump through the screen and whoop his ass.
Back in October of last year, Mysterio made the emotional decision to possibly quit the company but, instead, Triple H persuaded the Lucha libre superstar to move over to SmackDown to avoid his son. This came after Dominik shockingly turned on his father at Clash at the Castle. Mysterio did everything he could to refuse his despicable son's challenge for Mania but, a man can only be pushed so far. Mysterio will be inducted into the 2023 WWE Hall of Fame and I expect Dominik to embarrass his father during his speech to further this personal feud.
Yes, the WWE Universe hates Dominik and wants to see him get the ever-loving crap kicked out of him but, this feud is missing a special ingredient to capitalize on the biggest heat possible. Throughout this feud, Dominik has made mention of the legendary Eddie Guerrero on several occasions going back to the "iconic" 2005 feud.
I know WWE might not want to go this route but, Dominik MUST come out to Eddie Guerrero's theme at Mania. The disrespectful punk needs to come out in a lowrider to garner nuclear heat. It doesn't matter if The Judgement Day comes out and causes interference for Dominik to get the win, all that matters is that both superstars get the biggest payoff of this nearly year-long feud. Just imagine the Roman Reigns heat after he defeated The Undertaker and multiply that by ten. Dominik portrays the perfect heel and he truly is the missing ingredient that The Judgement Day needed to grow and evolve into a top faction.