Andrew's Quarterfinals & Semifinals New Japan Cup 2019 Ratings & Analysis
Andrew's combines the New Japan Cup Quarters and Semis out of necessity. Who made the finals? How were the matches leading up?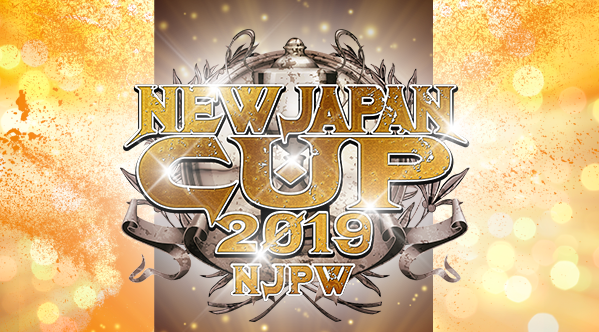 Andrew's combines the New Japan Cup Quarters and Semis out of necessity. Who made the finals? How were the matches leading up?
Due to personal plans, I figured it would be best to group these two and cover the Finals show in full on Sunday. So this way no article looks awkwardly short.
Now after an interesting first 2 rounds, we saw some upsets and some favorites pushed harder than expected.
Many of the usual suspects made the Quarters, so let's see who gets out alive!
Quarterfinals Ratings:
Tomohiro Ishii vs YOSHI-HASHI: Ishii wins via Vertical Drop Brainbuster @20:25 – ****
Kazuchika Okada vs Will Ospreay: Okada wins via Rainmaker @20:10 – *** 3/4
Colt Cabana vs SANADA: SANADA wins via Skull End @14:55 – ** 1/4
Zack Sabre Jr vs Hiroshi Tanahashi: Tanahashi wins via Leg Clutch @21:10 – *** 1/2
Quarterfinals Analysis:
YOSHI had something to prove, and being that he and Ishii are stablemates, it felt almost personal. YOSHI came out with more fire and resiliency than we're accustomed to expect from him and had a few nice near falls. Never really being able to hit Karma, and trying to go toe to toe with Ishii on strikes was his undoing. You don't trying to go blow for blow with the Stone Pitbull.
Okada and Ospreay are great together. As much as I was previously against Ospreay, after his neck injury he seems to actually be doing more than just a plethora of pointless flips. Ospreay has started to become more calculated and Okada keeps getting pushed harder and harder each time these two get together. Though I feel their 46th Anniversary was better, this was still a damn good match. New Ospreay is best Ospreay.
Colt and SANADA. What can I really say. Colt tried to outsmart SANADA on multiple occasions but seemingly gassed himself out being quirky. He overshot the Superman Pin once allowing SANADA to roll out of it and then he just missed, leaving himself wide open for the Skull End. Hopefully we see SANADA get over the hump in the semis, but he's in some pretty elite company.
Sabre and Tanahashi was a deliberately paced match with Tanahashi trying to keep Zack away from his legs. I'm surprised that Zack didn't immediately go after the legs when we all know Tanahshi has two bad wheels. So something about Zack seemed to not be nearly as sharp and calculated as usual, so Tanahashi was able to land an Inverted Slingblade and squeak out the pinfall with a Leg Clutch, much to Zack's chagrin.
Quarterfinals Overall Score: 6.75/10
After a first day of two great matches, the second was bound to not live up to the bar that was set because of well, Colt Cabana. No knock on Colt because he is a well rounded wrestler, but because he was basically Gaijin Yano in this tour, he wasn't going to put on  a classic. Honestly, even Tanahashi and Sabre was a little underwhelming. When YOSHI-HASHI is a participant in the best match of this section, some soul searching might be in order.
Semifinals Ratings:
Kazuchika Okada vs Tomohiro Ishii: Okada wins via Rainmaker @21:10 – **** 1/4
SANADA vs Hiroshi Tanahashi: SANADA wins via Skull End @24:10 – ****
Semifinals Analysis:
Okada and Ishii was a hell of a slobber knocker. Ishii does have a G1 victory over Okada, so it wasn't a foregone conclusion that Okada was going to win, and there were plenty of callbacks to the match where Ishii won. Okada saved the match for himself a few times with desperation Dropkicks, as Ishii just kept coming at him and avoiding the Rainmaker attempts for the most part. A multitude of headbutts and attempted Tombstones is where the match swayed to Okada. Ishii kept trying to hit the Tombstone to weaken the neck for the Vertical Drop Brainbuster, but Okada was wise to it and hit a Jumping Tombstone of his own, to set up the Rainmaker finish. Solid match, with the type of aggression you'd expect from two men who really wanted the chance to beat the hell out of Jay White.
Tanahashi and SANADA is interesting. They have similar teachers and harken back to both for their distinctive style. Tanahashi has been referencing Fujinami a lot to avoid knee damage and SANADA loves himself some Mutoh. We saw this match be a little more of a mat based chess game, with both finding ways to work over the other. Tanahashi went through the litany of the moves he used in the tournament thus far, only to have SANADA either break out, or outright counter. Tanahashi tried to use the Leg Clutch he used against Zack Sabre, but SANADA blocked it and sunk in the Skull End. Which marked the end for Tanahashi.
Semifinals Overall Score: 7.5/10
These matches were great and lead to a rematch between Okada and SANADA. In what was one of Okada's better title defenses last year, SANADA is a year older and hopefully with a new trick. The excessive attempts at the Moonsault, are what spelled SANADA's doom last year.
See you tomorrow for the New Japan Cup Finals! Does SANADA or Okada face Jay White in MSG?