Beyond The Mat: That Time My Two Favorite Shows Met And It Wasn't Awful
Was it…AWESOME?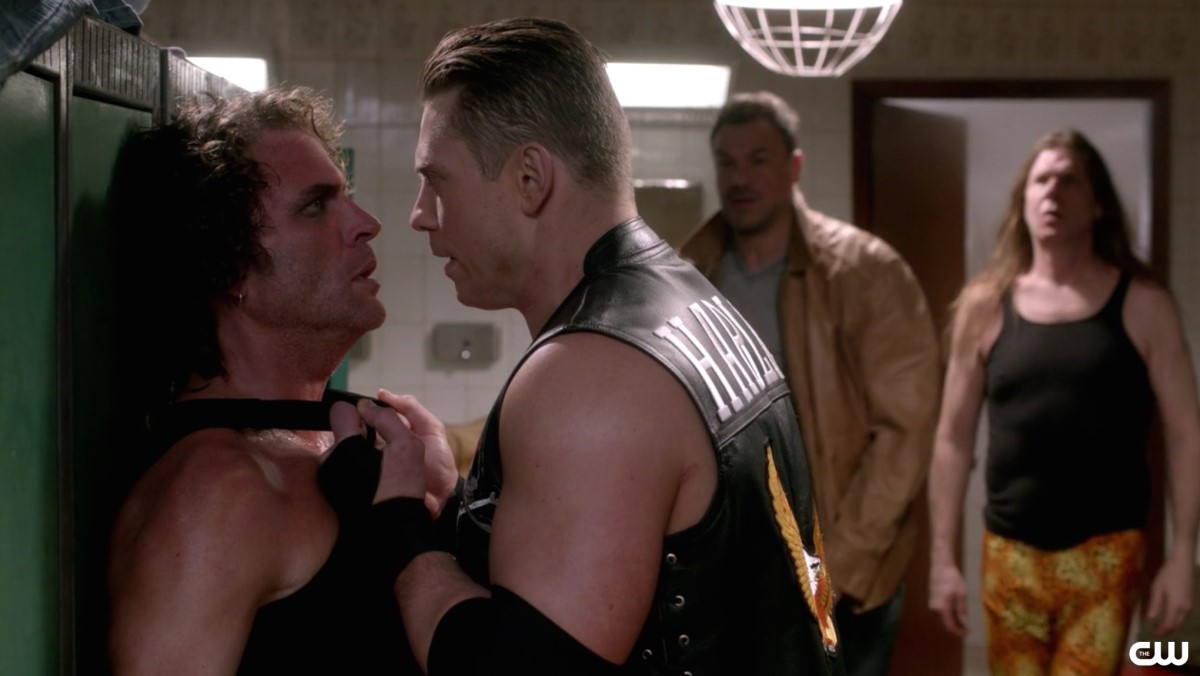 Tiffany MC checks in on Beyond The Mat, where The Miz guest stars on Supernatural!
Sometime Friday afternoon, it was announced that 'Supernatural' the longest running show in CW history, would be ending its unprecedented run after its upcoming FIFTEENTH season. For those of you who don't know what 'Supernatural' is about: Supernatural is a show about two brothers, Sam and Dean Winchester, who travel around the country hunting supernatural creatures in a 1967 Chevy Impala. It doesn't sound like much but this show has outlasted several better known CW shows, like 'Smallville', 'The Vampire Diaries' and its spinoff, 'The Original', it even outlasted its original parent network, the WB Network. Dubbed, 'The Little Show That Could', Supernatural went from being a perennial part of the Cancellation Bubble Crowd, to a staple and institution of television, that other sci-fi genre shows looked to for inspiration on how to last on TV.
On top of that, the show became infamous for its dedicated fanbase, dubbed 'The SPN Family' or just 'The Family' and that fanbase became famous in its own right through the acts of charity they and the show's cast and crew participated in, from the WSHES scavenger hunt, to helping raise awareness of mental health and social issues.
What does that have to do with wrestling? Well, on the surface, nothing, except for one thing: Mike 'The Miz' Mizanin. Miz actually guest-starred on Supernatural during the eleventh season in an episode called 'Beyond the Mat', playing a struggling professional wrestler who has a chance to make it to the big time, in exchange for his soul. Miz didn't take the offer and paid for it with his life.
When I first heard about this episode and who would be in it, I was extremely nervous and skeptical. Most wrestling fans know how non-fans view wrestling and wrestling fans: A bunch of uneducated morons spending good money to watch a fake sport with fake athletes. I was honestly afraid that this was what was going to happen in 'Beyond the Mat'. To my immense relief, that didn't happen. Wrestling and wrestlers were shown in an extremely respectful way, showing how hard they worked to try and make it in the indies. They did poke fun at wrestling fans a little, but no more than what wrestling fans do.
The episode itself wasn't much to write home about, just a typical Monster of the Week type of one off, and many non-wrestling fans panned it, but those of us who love professional wrestling enjoyed it, including watching Jensen Ackles trying to do the Ric Flair strut and fall out of the ring trying to get through the ring ropes, which has to be seen to be truly appreciated.
Miz himself did a pretty good job in the episode, but I can't say I was overwhelmingly wowed by his performance, but I would guess that he had some input in the portrayal of wrestling and why the moves actually looked good.
There will never be another show like 'Supernatural' in terms of longevity, storytelling, fan interaction, and outreach beyond the show, but it also has shown its ability to showcase a different form of storytelling in a respectful way, even the kind that most people scoff at.