Chairshot Wrestling News Shuffle: Alexa Bliss injury, Dean Ambrose, new match for Fastlane and more! (3/6/2019)
News here! Commentary on Alexa Bliss injury, Dean Ambrose, new match for Fastlane and more!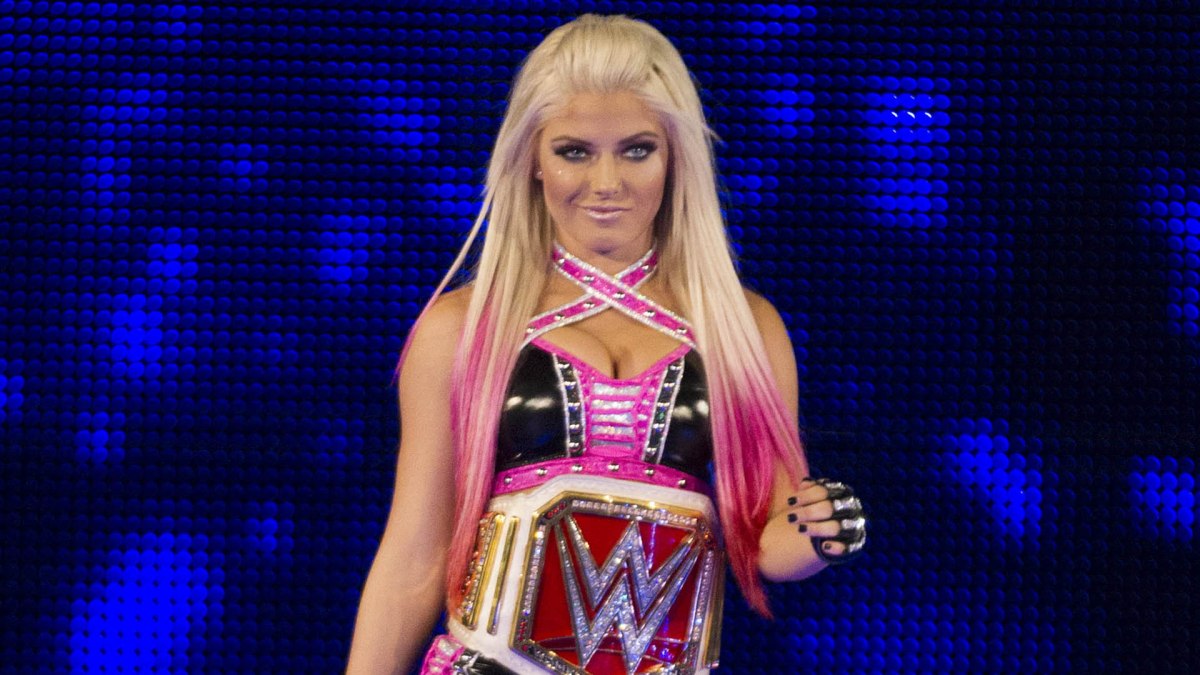 News here! Commentary on Alexa Bliss injury, Dean Ambrose, new match for Fastlane and more!


Alexa Bliss Possibly Injured?
Alexa Bliss returned from injury in January, and outside of a few matches, has not been in the ring much. Wrestling Observer Radio has reported that Bliss is dealing with an injury. However, Bliss responded to a fan on Twitter regarding the injury.
Haha I'm not . Thanks tho 🙂 ✌🏻🖤 https://t.co/oQ0eTKUGwT

— Lexi Kaufman (@AlexaBliss_WWE) March 5, 2019
Jason's Take
I am a huge fan of Alexa Bliss, so if she is dealing with an injury, hopefully she will recover soon. It is curious that WrestleMania is upcoming and she doesn't appear to be involved in any program yet, however, if she is healthy I would expect a program to develop after Fastlane.
Should I Stay Or Should I Go?
Yesterday in the new shuffle I commented on the new of Dean Ambrose possibly staying in the WWE. Today, Dave Meltzer had an update on Ambrose, and the plan reportedly is still for him to leave WWE. There could be potential plans for him to take on Roman Reigns at WrestleMania.
Jason's Take
Who the hell knows what Ambrose is going to do. In the time frame since his departure was confirmed, we've heard he is going to leave, going to stay, his wife is pregnant, he is going to AEW, etc. I wouldn't expect him to show up in AEW anytime soon. After a period of time off, I could see Ambrose return to the company as based on the reports that he is burned out.
RAW Tag Team Championship Match Announced For Fastlane
The RAW tag team championship will be defended at Fastlane as The Revival will defend their titles against Chad Gable/Bobby Roode and Alesiter Black/Ricochet in a triple threat match.
Jason's Take
This should be an interesting match, and would think that the NXT call ups have an outside chance of walking away with this one. If nothing else, the triple threat match is to make sure the tag champions don't look bad in the match.
Moose Re-Signs With IMPACT Wrestling
IMPACT Wrestling has announced that Moose has re-signed with the company.
As first reported by @sportingnews, @TheMooseNation has signed a new contract with IMPACT Wrestling!

Mr. IMPACT Wrestling is here to stay! pic.twitter.com/xxGjLW1HmV

— IMPACT (@IMPACTWRESTLING) March 4, 2019
Jason's Take
Moose is a good re-signing for the company. No word on if there were any feelers from WWE or AEW, but I imagine WWE was taking a long look at him as they were initially interested when he signed with IMPACT.
DeMarco's WWE Smackdown YouTube Viewership Report (5/21/19)
R-Truth and the WWE 24/7 Championship on Smackdown delivers nearly 3 million YouTube total views.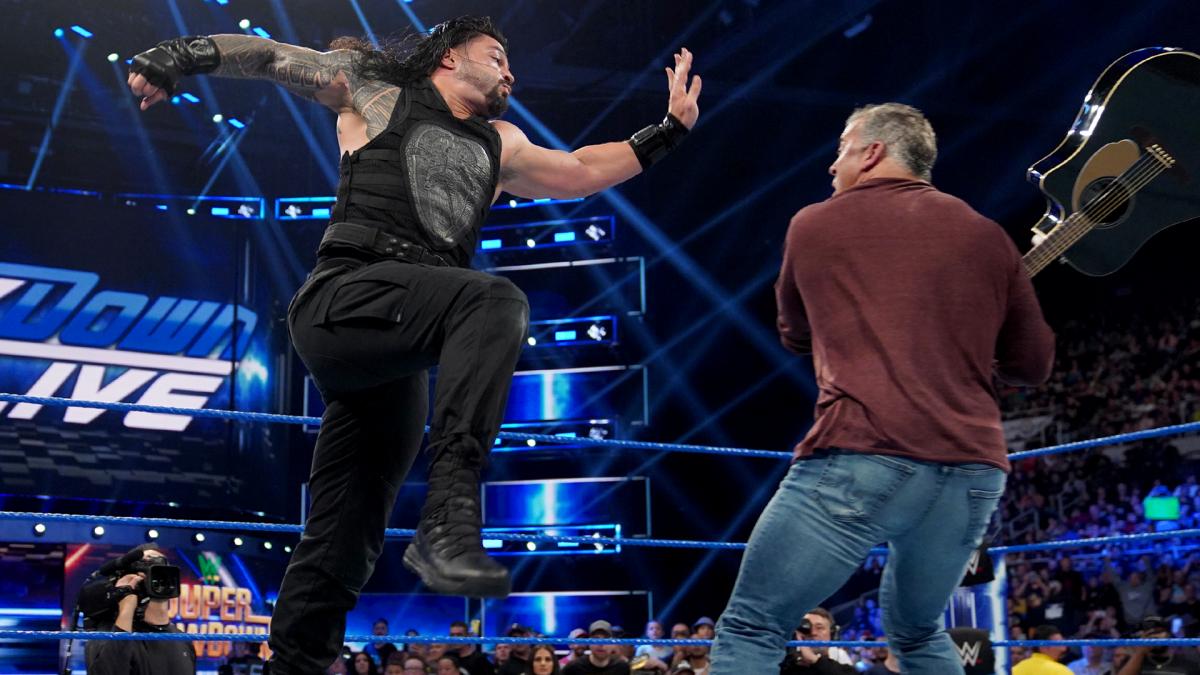 Greg DeMarco's look at the WWE Smackdown YouTube viewership for the May 21st broadcast!
As we all know, social media and other outlets have become a huge means of drawing in interaction and viewers for WWE. Most people will point to television ratings like they did during the Monday Night Wars in the late 1990's, however that can be skewed with so many various means of watching today that do not include cable television. As such, YouTube has joined social media as a metric as important to WWE as television ratings (if not more). The weekly WWE Smackdown YouTube Performance Report is a look into that success metric.
As you've become accustomed to, here is this week's WWE Smackdown YouTube Performance Report, compiled overnight Thursday (about 36 hours after Smackdown went off the air), for the 5/21/19 edition of WWE Smackdown:
Roman Reigns vs. Elias – 1.539 million views
R-Truth chased by Smackdown roster members – 1.311 million views
Dolph Ziggler attacks Kofi Kingston – 818k views
Carmella vs. Mandy Rose – 801k views
Becky Lynch & Bayley vs. Lacey Evans & Charlotte Flair – 616k views
Big E returns – 508k views
Dolph Ziggler explains attack on Kofi Kingston – 498k views
R-Truth asks Carmella for help – 421k views
Carmella creates R-Truth's disguise – 366k views
Promo video for Triple H vs. Randy Orton – 365k views
Ali vs. Andrade – 227k views
Kayla Braxton interviews Bayley – 96k views
Elisa and Shane McMahon backstage promo – 81k views
Ratings analysis appears after the ad – buy a shirt!
---
Elisa looks great in her Chairshot gear.
You can, too!
Be like Elisa and get yours at:
https://www.prowrestlingtees.com/related/thechairshot.html
---
Greg DeMarco's WWE Smackdown YouTube Ratings Analysis
Numerical analysis!
5/21 edition of Smackdown: 7.647 million total views across 13 videos
5/14 edition of Smackdown: 4.226 million total views across 10 videos

+3.421 million views, 80% increase for this week over last week

5/21 Top 5: 5.085 million views
5/14 Top 5: 3.614 million views

+1.471 million views, 40% increase over last week

5/21 average: 588k views
5/14 average: 422k views

+166k views per video, 39% decrease over last week
The overall views are WAY UP over last week's Smackdown, but WWE produced 3 more videos. However, the average per video was way up, 166k per video. So you can't attribute the overall view count to the fact that more videos came out. You can attribute it to more people watching the videos–and that's the goal! Smackdown also improved in the TV ratings this week, so it's all positive all around for the blue brand.
Roman Reigns leads the way, but Elias has the odd distinction of being in the first place AND the last place videos this week. The WWE 24/7 Championship delivered once again, coming in at #2 and driving nearly 2.9 million total views across 4 videos. The title may be ugly, but the results aren't. Dolph Ziggler's return was enough to garner a 3rd place spot this week, and his two videos combined to hit over 1.3 million views. Big E's return finished outside the Top 5, which surprised me.
Strong showing for the women's division as Carmella and Mandy Rose finished #4, and Becky Lynch & Bayley vs. Laecy Evans & Charlotte Flair finished #5. Thanks to the 24/7 Championship, Carmella appeared in 4 different videos with R-Truth this week.
Sad stat of the week: Ali vs. Andrade only drew 227k views, more than 100k less than the promo package for Randy Orton vs. Triple H at Super ShowDown (365k views). For a comparison, the video of the match Ali shared on Twitter did 102k views at the time of this writing:
Winner gets a full name. #SDLive pic.twitter.com/tQsWf4XdY8

— ALI / Adeel Alam (@AliWWE) May 22, 2019
My favorite video…Ali vs. Andrade! Both men delivered in a great way.
What did the YouTube results for this week tell you?
Greg DeMarco's WWE Smackdown Rating Analysis (5/21/19): #2 For Cable
Did Smackdown retain it's footing in the ratings this week? (Spoiler: it did.)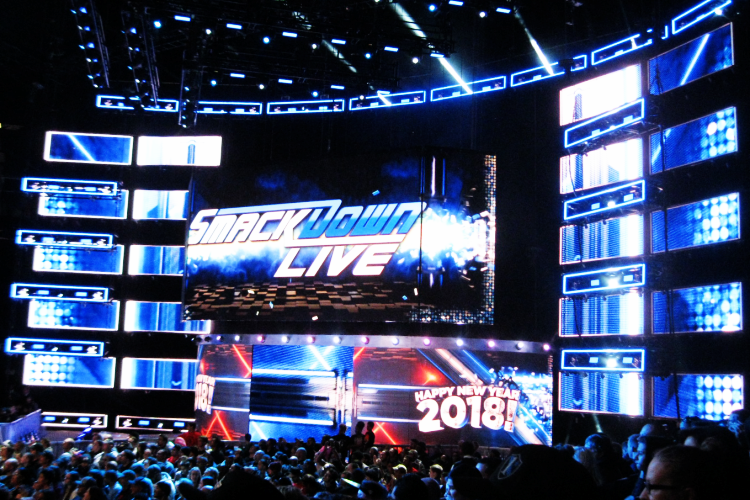 Greg DeMarco chimes in with your May 21WWE Smackdown rating. What does it really tell us? Greg tells you!
We now have your May 21 edition of WWE Smackdown rating, and it's good news for the show! Let's start with the breakdown:
1.983 million viewers
.61 rating in the all important 18-49 demographic
ranked #2 among all cable shows for the night
Here are last week's results:
1.87 million viewers
.56 rating in the all important 18-49 demographic
ranked #6 among all cable shows for the night
(Available via ShowbuzzDaily)
But what does the WWE Smackdown Rating really mean, Greg?
After sitting outside the Top 5 for two weeks, Smackdown made a triumphant return coming at #2 for the night, narrowly losing out to the NHL Conference Finals (won by the St. Louis Blues and apparently Patrick O'Dowd). Interesting of note is that Smackdown outdrew the NHL in terms of overall viewership (hockey drew 1.807 million viewers), but fell just short in the share (Smackdown's .61 versus hockey's .62). Once again, the only thing that tends to knock WWE out of the top spots is live sports (and Love & Hip Hop Atlanta 8).
This is good news for Smackdown and WWE in general, as Money In The Bank and the return of Brock Lesnar did in fact garner more eyeballs. Add in the WWE 24/7 Championship, which I am inclined to believe had at least a short term impact based on the fact that R-Truth and Robert Roode came in #1 in the 36 hour YouTube views for Raw, and things being thrown at walls are sticking right now. Let's hope it continues! Also of note, Miz & Mrs came in at #5 with 1.037 million viewers and a .37 rating, strong for the show. Real Housewives Of Beverly Hills and The Last OG came in #3 adn #4, respectively.
---
Elisa looks great in her Chairshot gear.
You can, too!
Be like Elisa and get yours at:
https://www.prowrestlingtees.com/related/thechairshot.html