Chairshot Wrestling News Shuffle: Ciampa injury update, AXS TV renews WOW, McMahon salaries and more! (3/7/2019)
News Here! Commentary on Ciampa injury update, AXS TV renews WOW, McMahon salaries and more!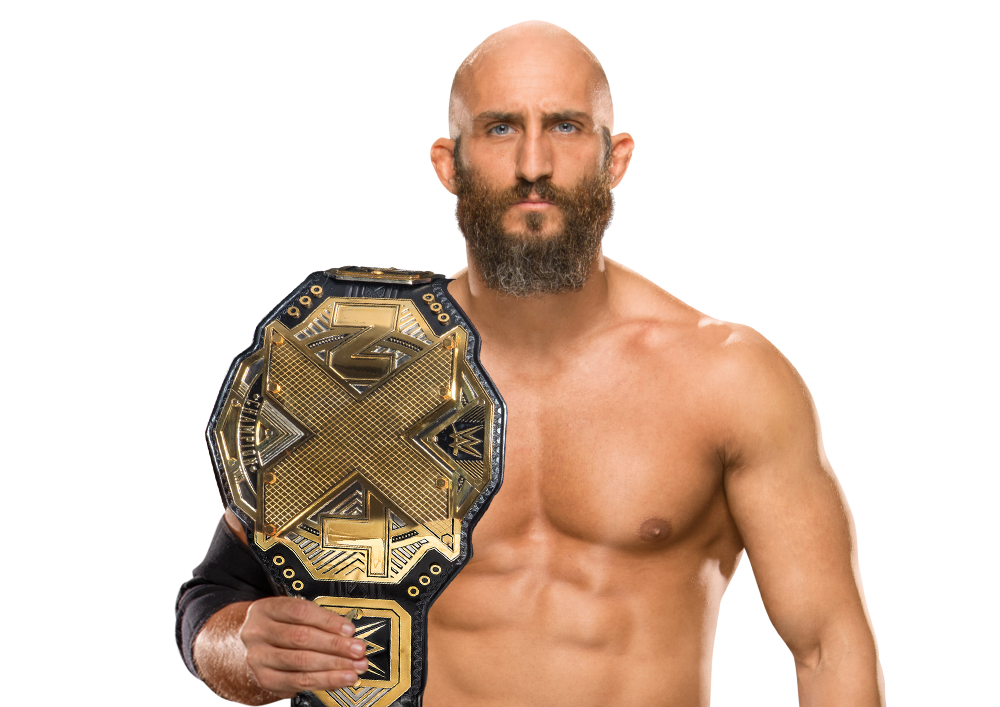 News here! Commentary on Ciampa injury update, AXS TV renews WOW, McMahon salaries and more!


Tommaso Ciampa Injury Serious
Earlier this week I commented on the news that there is potential that Tommaso Ciampa's injury may be more serious than initially thought. Sadly, WWE confirmed today that Ciampa will undergo neck fusion surgery tomorrow.
Breaking: #NXTChampion @ProjectCiampa to undergo neck surgery. https://t.co/MPklexSY8y

— WWE NXT (@WWENXT) March 6, 2019
Jason's Take
Wow, what a blow this is. I was holding out hope that the injury was just rumor or wasn't as bad as was being let on. I was looking forward to Ciampa on the main roster. Here is hoping for a speedy recovery, though initial reports have him out anywhere from 8 to 14 months.
John Cena WrestleMania Opponent Set?
Originally, plans for John Cena at WrestleMania involved a match with Lars Sullivan. WrestlingNewsCo is reporting that there is potential that Cena will be taking on the new US Champion Samoa Joe.
Jason's Take
I am ok with this for a WrestleMania match. Cena and Joe trained and broke into the business together, so there is already chemistry there. At some point, it could be assumed that Samoa Joe will have a world title run, and this could be the potential launching pad for it.
AXS TV Renews WOW
And you thought I was going to say AEW, didn't you? Today, AXS TV released a press release discussing the renewal of Women Of Wrestling for a second season.
AXS TV – WOW Live Press Conference releasing major news starts now!! #WOWSuperheroes @JeanieBuss @Tess_Blanchard @wow_thebeast @AXSTVFights 👉YouTube Link >>> https://t.co/zS687wmBKk👈 pic.twitter.com/mqtaz45PsF

— WOW (@wowsuperheroes) March 6, 2019
Jason's Take
I like season 1 of WOW. Some of the matches have been very entertaining as have the characters. It is very family friendly, and something you can watch but don't have to take too seriously.
Jack "Jungle Boy" Perry Release Statement On Fathers Death
The media world has been shocked the past few days with the death of Luke Perry. What many may or may not know is Perry has a son on the indie scene, Jungle Boy. He released a statement on his father's death on Instagram.
Jason's Take
Losing a father is hard. Losing a father at such a young age is even harder. My thoughts and prayers are with Jack and his family in this difficult time.
How Much Does Top WWE Brass Make ?
In a filing with the SEC WWE revealed the salaries for its top executives in the 2018 fiscal year. The breakdown includes:
-Vince McMahon earned a $1.4 million salary and took home a little over $5.6 million in overall compensation.
-Co-presidents George Barrios and Michelle Wilson both received $9.1 million and $9.1 million respectively
-Triple H pulled in over $5 million
-Stephanie McMahon made $2.8 million
Jason's Take
Chump change. In all seriousness though, that's some big money for all the execs. What do some of the wrestlers think?
Chairshot Wrestling News Shuffle: CM Punk/AEW, Moxley vs Omega, WWE/FOX and More! (6/14/19)
News Involving CM Punk/AEW, Moxley vs Omega, WWE/FOX and More! (6/14/19)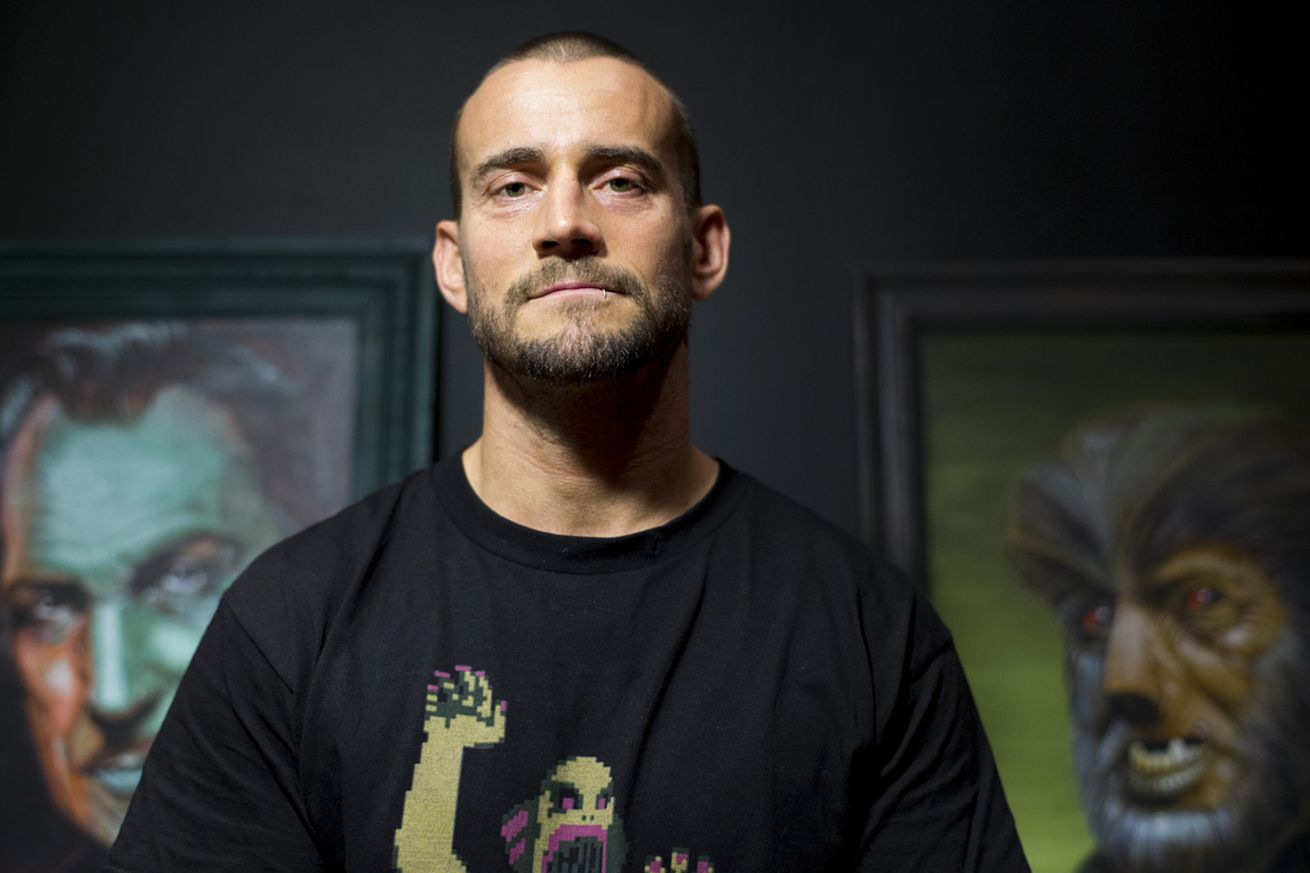 News here! CM Punk/AEW, Moxley vs Omega, WWE/FOX and More!


New Wrestling Promotion Launches
2019 has been a very busy year for wrestling, especially when it comes to new promotions launching. Former WWE stars Alberto Del Rio and Chavo Guerrero have partnered together to launch Nacion Lucha Libre. Some of the announced roster includes MVP, Carlito, Del Rio's former ring announcer Ricardo Rodriguez, LAX, and Pentagon. Del Rio has also hinted in signing currently contracted WWE stars when their contracts run up.
La invasión ha comenzado. No te pierdas La Batalla Inicial: Homenaje a las Leyendas. El próximo 11 de julio a las 8:00pm en Sala de Armas, CDMX. #JuntosSomosNación pic.twitter.com/a98eT8vz3A

— Nación Lucha Libre Oficial (@NacionLucha) June 11, 2019
Jason's Take
Obviously, this won't be direct competition with the WWE, however it can draw fans away from the Mexico fan base the company has attempted to build. I am wondering if even though fans are unhappy with WWE, if all these new promotions are leading to an over saturation of product.
Moxley vs Omega At All Out
You have to hand it to AEW, as they are creating some very interesting matchups. Today, the company announced that Jon Moxley will take on Kenny Omega at the August 1st All Out event.
#AEWAllOut
Saturday, August 31st, 2019 – @Sears_Centre@JonMoxley vs @KennyOmegamanX
Tickets on sale tomorrow Friday,June 14th!https://t.co/h4nYfXfHAT Noon Eastern / 11am Central / 9am Pacific pic.twitter.com/ZJr2Z2aAxs

— All Elite Wrestling (@AEWrestling) June 13, 2019
Jason's Take
This matchup is intriguing to say the least. Two completely different styles of wrestling, creating what I hope to be a great match. This one shouldn't dissapoint.
CM Punk All In On All Out?
One of the big names that has long been rumored to join AEW is CM Punk. Punk seems to be done with wrestling, but every time AEW has announced an event, fans start up the rumor mill. With the upcoming All Out show taking place in Punk's hometown of Chicago, many speculate Punk will make an appearance. Punk seems to have shot down that speculation in his latest Tweet.
— CM Puck🏒 (@CMPunk) June 13, 2019
Jason's Take
Wrestling has always been a business where a person never could say never. While it is unlikely that Punk signs with AEW, there will always be the speculation that he will. But what would Punk offer to the upstart company? Name recognition ? Could Punk still go in the ring ?
SmackDown On FOX Commercials Start To Air
We all know that SmackDown will be moving to FOX this October, and the network paid a lot of money for WWE programing. FOX looks like it has the wheels in motion for the promotional blitz informing network viewers that SmackDown is heading to the network. Below is a commercial that has been airing, and many are pointing out that the advertisement contains a redesigned logo for the show.
What are your thoughts on the new #WWE SmackDown logo? pic.twitter.com/VNvrPl2IUT

— WrestlingNews.co – WWE/AEW News (@WrestlingNewsCo) June 13, 2019
Jason's Take
FOX spent a lot of money to get WWE programming, so it's no surprise that they are airing commercials four months in advance. Or could it be that FOX is worried about the low ratings that WWE programming has been generating?
Chairshot Wrestling News Shuffle: Fyter Fest, All Out, Cesaro Injury, Chris Jericho and More! (6/12/2019)
News Involving Fyter Fest, All Out, Cesaro Injury, Chris Jericho and More!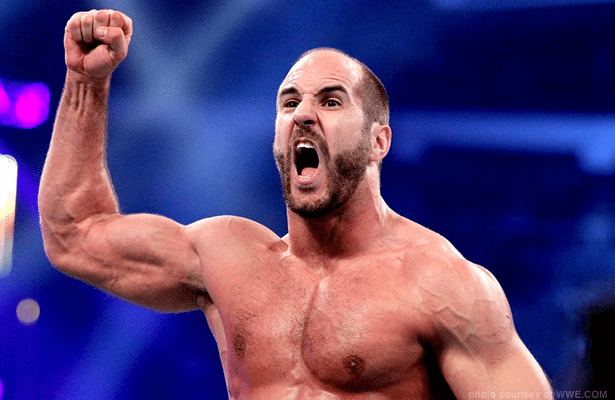 News Involving Fyter Fest, All Out, Cesaro Injury, Chris Jericho and More!


AEW Fyter Fest To Stream For Free
This week is the E3 Electronic Entertainment Expo being held in Los Angeles. During Tuesday's festivities, Kenny Omega appeared and announced that the upcoming Fyter Fest will stream live, and be free for everyone. It is not known where it will air, but many are assuming it will air on B/R Live. Fyter Fest is June 29th @ 8pm EST.
Jason's Take
This will only help broaden the exposure of AEW, and I am all for this airing live for free. I have to hand it to AEW, because it seems like they are everywhere. Fyter Fest looks like it will be a stacked card so far, with Jon Moxley taking on Joey Janella. I am going to go out on a limb here, and say that the match will be a violent one.
All Out News
Speaking of AEW, they do have another big show coming up on August 31st, entitled, All Out. The main event of the show will see the crowning of the first AEW Champion, as Chris Jericho takes on Hangman Page. On Tuesday, Cody Rhodes announced ticket prices for the event. Tickets will range from $30 to $190. Rhodes also Tweeted a seating chart of the event.
– ALL OUT – pic.twitter.com/2v9CjuMnfE

— Cody Rhodes (@CodyRhodes) June 10, 2019
Jason's Take
All Out will most likely be the last pay per view event before weekly TV starts in October. So I fully expect that the company will go all out (no pun intended) in terms of matches, etc.
Chris Jericho On Goldberg/Undertaker
In Monday's shuffle, I discussed the much talked about match (and not in a good way) at Super ShowDown between Undertake and Goldberg. Many people throughout the wrestling world have weighed with their opinions on the match, and the latest to do so is Chris Jericho.
Both @undertaker & @Goldberg are once in a lifetime, TOP LEVEL performers and money draws. And even though they might not be at their peak & had an outing that wasnt perfect, they are still better than most. I think @MickJagger & @OzzyOsbourne would agree. #Respect

— Chris Jericho (@IAmJericho) June 11, 2019
Jason's Take
It is an interesting perspective from Jericho. Though, Ozzy Osbourne can't sing at all anymore, and it's embarrassing to watch. Anyway……Both Undertaker and Goldberg are legends from their era, but I do think it's time they hang it up or move into non performance roles.
Cesaro Injured On RAW?
During the six man tag team match on RAW, it appeared that Cesaro was inured when Ricochet landed badly on his leg when he hit the 630 splash. After the match, Cesaro was helped to the back by WWE officials. According to Dave Meltzer, the chatter backstage is that he was not injured during the spot.
Just seen this, hope Cesaro is ok #RAW pic.twitter.com/x6raKM2OWz

— Kayla Livin For Liv 💙 (@LivLifeWWE) June 11, 2019
Jason's Take
One of those times where a painful spot just happens. I thought for sure Cesaro either broke or pulled something right after the move, so here is hoping he is ok.