Chairshot Wrestling News Shuffle: Cody Rhodes Using WCW Gimmicks, Alexa Bliss Injury Update, New Day Leaving WWE And More! (3/21/2019
News here! Commentary today on Cody Rhodes using WCW gimmicks, New Day leaving WWE?, Alexa Bliss injury update and more!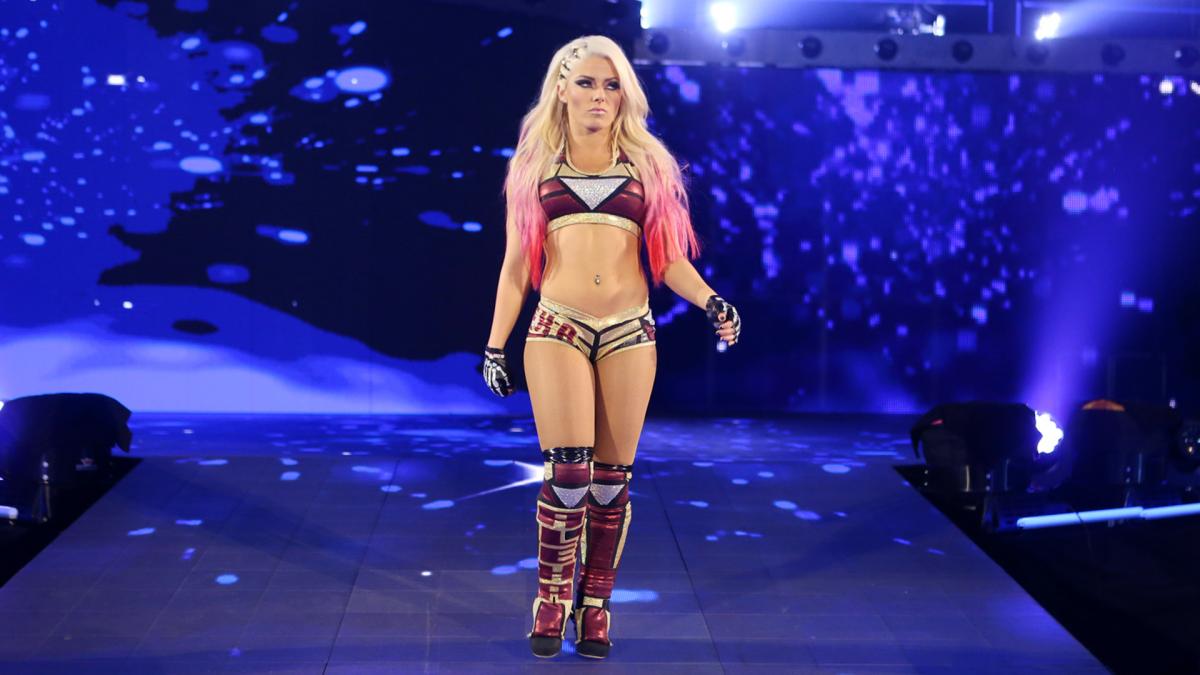 News here! Commentary today on Cody Rhodes using WCW gimmicks, New Day leaving WWE?, Alexa Bliss injury update and more!


Cody Rhodes Applies For WCW Related Trademarks
While not overly newsworthy, but something that is rather interesting; Cody Rhodes has applied for trademarks for "Bunkhouse Stampede," "Bash at the Beach," and "Battlebowl." As many wrestling fans may know, all there of this names are former WCW/NWA pay per view and event names. Cody's father, Dusty Rhodes, was the creator of the Bunkhouse Stampede and Battlebowl matchups.
Jason's Take
I am going to hate on AEW a bit here. If they are trying to change the world, and do something new, why even revisit the past? I get the fact that these are events long forgotten by the WWE, but why revert to the past? It does not make you innovative and world changing by doing so.
New Day Leaving The WWE?
The Tuesday episode of SmackDown Live initially saw Kofi Kingston win his gauntlet match and the right to face Daniel Bryan for the WWE Championship at WrestleMania. However, at the conclusion of the match, Vince McMahon added an additional opponent in Daniel Bryan. Bryan would go on to defeat Kofi, thus ruining his chance at a title match at WrestleMania. Throughout the day, Big E and Xavier Woods have hinted at leaving the WWE.
We have kept other skills on deck for a reason…. pic.twitter.com/3B2IrqKqrE

— ✈️ GDC Wed/Thurs✈️ (@XavierWoodsPhD) March 20, 2019
— Florida Man (@WWEBigE) March 20, 2019
Jason's Take
Both videos/promos are very heartfelt, and there is probably a mixture of a work/shoot to both of them. I expect that this is a work, and the New Day won't be leaving the company anytime soon. My thoughts are this all is storyline leading up to Kofi getting a match against Daniel Bryan at WrestleMania. The writing works, but I don't know why they are taking this approach.
WWE Moves It's Headquarters
WWE sent out a press release today announcing that it will be moving headquarters, it stated:
STAMFORD, Conn.–(BUSINESS WIRE)– WWE (NYSE:WWE) today announced that the company will move its global headquarters to a new office complex at 677 Washington Boulevard in Stamford, Connecticut. This move will allow the company to bring together its operations, including its production studios and corporate offices at its new site.
"One of the most important elements necessary to execute WWE's long-term growth strategy is world-class talent collaborating seamlessly to create compelling content. Our workplace initiative will be the foundation to meet these objectives and underpins our ability to deliver long-term value," said George Barrios, WWE Co-President.
The new headquarters will provide the company with work space suited to its growing and evolving workforce. The site in Stamford's central business district provides greater access from various means of transportation, floor plans which are well-suited to producing video content and greater flexibility in workplace design. The Company anticipates that it will move to the new headquarters in early 2021.
WWE will lease the space for an initial term of approximately 16.5 years commencing no earlier than July 1, 2019, with five five-year renewal options thereafter. The lease will be accounted for as a finance lease, with the creation of a lease obligation (equal to the present value of future lease payments, which would result in the recognition of interest expense over time) and a right-of-use lease asset (equal to the lease obligation less tenant incentives, which is depreciated on a straight-line basis through depreciation expense). Accordingly, the accounting for the lease agreement is not expected to have a material impact on Adjusted OIBDA. Depreciation expense associated with the right-of-use asset will be reflected in operating income. The Company's capital expenditure guidance reflects this initiative. That guidance estimated capital expenditures of approximately $70 million to $90 million for 2019 with continued spending in 2020 above the historic range of approximately 4% to 7% of revenue. Additionally, the company expects to sell its owned and operated corporate facility at 1241 East Main Street, exit its leased spaces at 1266 East Main Street, and will evaluate options for its production studio facilities at 88 and 120 Hamilton Avenue based on strategic, operating and financial considerations.
Plans For Asuka At WresleMania Revealed
I have talked about the rumored plans for Asuka at WrestleMania over the past few whether it involved a potential one on one match with Lana, Mandy Rose, or Lacey Evans. However, the questions have been answered. On next week's SmackDown, Carmella vs. Naomi vs. Mandy Rose vs. Sonya Deville will face off in a Fatal 4 Way match with the winner taking on Asuka for the SmackDown women's championship at WrestleMania
Jason's Take
The Fatal 4 Way will be a great match, and I expect Mandy Rose to come away with the victory. As an early prediction, I expect her to walk away with the SmackDowntitle at WrestleMania as well.
Alexa Bliss Injury Update
With minimal appearances wrestling the past few months, many have wondered if Alexa Bliss has been re-injured. Other than her Royal Rumble appearance and tag team tournament match, she has been hosting A Moment Of Bliss rather than competing in the ring. Alexa spoke with Asbury Park Press, and her in ring status came up as a topic. Alexa replied with:
"I've been doing live events," she said. "It just depends on how I'm being used on 'Raw' that day. One day I'll have a match and one day I'll have a 'Moment of Bliss,' it just depends on what helps what story get across."
Jason's Take
I think Alexa does very well as a show host on RAW, and this is more of a creative having nothing for her at the moment until after WrestleMania. I responded to a post on the Chairshot Facebook page (which you should be following) that Alexa should be in a role managing Elias. Elias has been chasing potential WWE gold for some time, and who better to lead him to the promise land. Remember, it was Bliss who lead Blake and Murphy to tag team gold in NXT.
Chairshot Wrestling News Shuffle: Mickie James Update, Jeff Hardy, RAW Ratings and More! (7/17/19)
News Involving: Mickie James, Finn Balor, Jeff Hardy, RAW Ratings and More!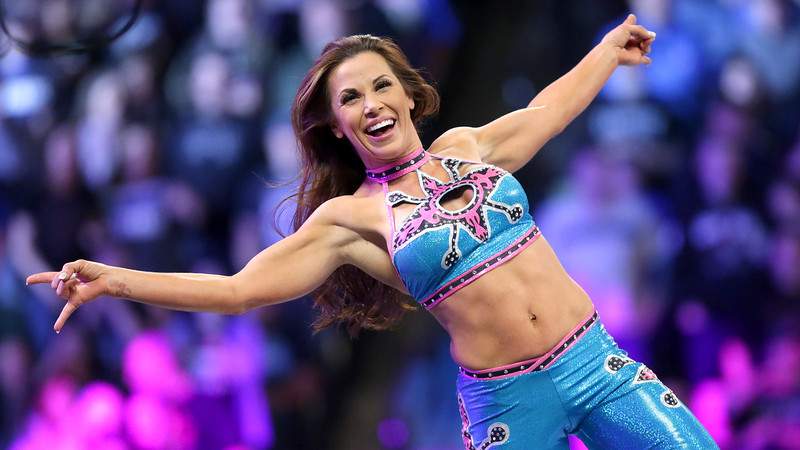 News Here! Mickie James Update, Jeff Hardy, RAW Ratings and More!


Latest On Jeff Hardy
In Monday's shuffle I discussed the news on Jeff Hardy's latest public intoxication arrest. Since then, more details have been released regarding the incident. TMZ is reporting that Hardy smelled of booze and was passed out in a public stairwell before being arrested.
Jason's Take
Once again, Hardy's struggles with addiction have been well documented in the past, so I am not going to comment on them. Here is hoping that he is able to get things in order and get his life on track.
RAW Ratings See An Increase
RAW continues to slowly climb out of the ratings hole, as this weeks ratings showed an increase in viewership. The hourly breakdown looks like this:
Hour 1 – 2.379 million viewers
Hour 2 – 2.503 million viewers
Hour 3 – 2.478 million viewers
Jason's Take
This is good news for WWE, RAW, and USA, as RAW typically has had a hard time keeping viewers into the third hour. RAW was actually a very solid show last night, and one of the first RAW's in a very long time that I watched from start to finish while it aired live. Slowly, but surely, WWE will do what they can to climb out of the hole.
Mickie James Undergoes ACL Surgery
Earlier today, WWE star Mickie James went under the knife to repair her injured ACL. The injury looks to keep her out of the ring into next year. Her husband, Nick Aldis, took to Twitter to update fans on the successful surgery.
UPDATE: Surgery was a complete success. I'm sure when she's feeling up to it she'll share more. Thank you all! 🙌 https://t.co/RxCHyko2UQ

— Nick Aldis (@RealNickAldis) July 16, 2019
Jason's Take
Mickie James is still a very talented wrestler who adds depth to the women's division. There is still a place for her on the roster, and one can assume that the WWE will want to keep her when she fully recovers.
Finn Balor Taking Time Off?
Finn Balor lost the Intercontinental championship at Extreme Rules, and the loss had many scratching their heads. However, it appears there is reasoning behind it according to Pro Wrestling Sheet, as Balor has requested time off from WWE to recharge. Though he requested time off, it appears that it will not be granted until after the upcoming SummerSlam pay per view.
Jason's Take
It will be interesting to see how Balor will be written off of TV. One could assume a SummerSlam match with Bray Wyatt will lead to his exit. Perhaps on his return, he could join his friends in The Club ?
Chairshot Wrestling News Shuffle: Jeff Hardy, RAW Reunion, Paul Heyman and More! (7/15/19)
News Involving Jeff Hardy, RAW Reunion, Paul Heyman and More!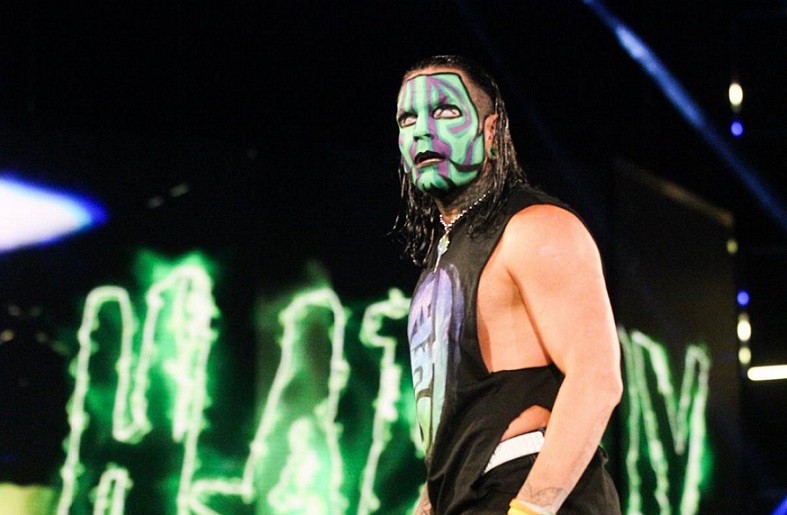 News here! Jeff Hardy, RAW Reunion, Paul Heyman and More!


Jeff Hardy Arrested
According to various news outlets this weekend, WWE star Jeff Hardy was arrested for public intoxication Saturday in South Carolina.Police said they received a report of an intoxicated person in Myrtle Beach about 11 a.m. Shortly after, authorities arrested Hardy without incident and charged him with public intoxication.Hardy posted a $153 bond and was released the same day.In a statement, WWE said, "Jeff Hardy is responsible for his own personal actions."
Jason's Take
Jeff Hardy's battles with substance abuse over the years have been well documented. After period of staying off the radar, Hardy has been in court twice over the past year for alcohol related issues. Here is hoping that Hardy can get things under control.
Huge RAW Planned For Next Week
During Sunday nights Extreme Rules pay per view, WWE aired a commercial for RAW Reunion that will take place on July 22nd. Some of the big names advertised include Hulk Hogan, Steve Austin, Scott Hall, Kevin Nash and Ric Flair.
It'll be the BIGGEST reunion in Monday Night #RAW HISTORY.

Don't miss #RAWReunion LIVE one week from tomorrow at 8/7c on @USA_Network! pic.twitter.com/ZrqEhxQmhR

— WWE (@WWE) July 14, 2019
Jason's Take
This seems like a reach for a quick ratings grab, but it is always cool to see the legends return. Potentially we could see some involvement from some of the legends for SummerSlam storylines ?
Paul Heyman Appears At EVOLVE Show
For those of you who didn't catch the EVOLVE 10th Anniversary show on the WWE Network Saturday night, you missed out on a hell of a show. You also missed out on an appearance from none other than Paul Heyman. Most wrestling fans know that Heyman mentored EVOLVE founder Gabe Sapolosky back in ECW.
"You're going to watch this match, and you're going to say to yourselves 'that was the moment we all knew that this industry is going to EVOLVE.'"@HeymanHustle makes a surprise appearance at #EVOLVE131 ahead of the Winner Takes All Match between @austintheory1 and @RealJDDrake! pic.twitter.com/7ugS1xMr60

— WWE (@WWE) July 14, 2019
Jason's Take
Those of you have followed my daily news shuffles, and the random In This Corner articles I put together, know that I rarely follow the indie wrestling scene. However, I took in both the EVOLVE show and AEW Fight For The Fallen. I was extremely impressed with the talent in EVOLVE, and my hopes are that WWE continues to broadcast their shows on the WWE Network.
Enzo and Cass Done With ROH ?
During April's G1 Supercard Show at Madison Square Garden, fans were shocked to see Enzo and Cass jump the guard rail and started attacking ROH stars. Many felt initially that this may have been a shoot, but it appeared to be a work to lead to a potential appearance in ROH for the two. However, according to Dave Meltzer on the latest edition of Wrestling Observer Radio, it appears the relationship between the former WWE stars and ROH is over before it truly began. According to Meltzer, NJPW was unhappy as they were not notified before hand of their appearance, and the company has cut their loses with the two.
Jason's Take
It's Enzo and Cass. I mean, with what little I follow ROH, I can't really see the two of them fitting with the company long term. However, if you want a team to be a legit heel right out of the chute, you could have that with those two.