Chairshot Wrestling News Shuffle: Commentary on Kurt Angle's WrestleMania Opponent, The Young Bucks In AAA, Main Roster Stars On NXT and More! (3/18/19)
News here! Today we have commentary on Kurt Angle's WrestleMania Opponent, The Young Bucks In AAA, Main Roster Stars On NXT and More!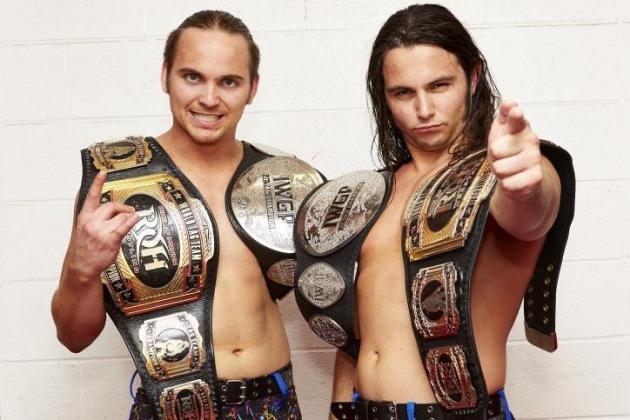 News here! Today we have commentary on Kurt Angle's WrestleMania Opponent, The Young Bucks In AAA, Main Roster Stars On NXT and More!


Finn Balor Mystery Partner Is…..??? (Possible Spoiler)
RAW will feature an interesting tag team match this week. Bobby Lashley and Lio Rush will team up to take on Finn Balor and a mystery partner. Much speculation has made it's way around the internet this weekend as to who Balor's partner will be. Many wrestling news outlets have noted that Sami Zayn has been cleared to wrestle, and is a candidate to team up with Balor.
Jason's Take
Zayn would make sense, as it has been rumored he has been cleared for a return for some time now.
Kurt Angle To Reveal WrestleMania Opponent On Raw
WWE has noted that Kurt Angle plans to announce his WrestleMania opponent on RAW. Along with the speculation of the partner of Balor, news as to who will face Angle has been speculated since he announced his retirement last week. Many have speculated that it will be John Cena, as John Cena made his main roster debut facing Angle in the same building that RAW will be held at on Monday. WWE also listed six potential opponents on their Instagram account, which includes Cena.
Jason's Take
I said last week in the news shuffle that Cena makes the most sense. It is an intriguing matchup in which no storyline is really needed, but the history is already there. If I were a betting man and wanted to bet on a longshot, I would go with the Undertaker. Although very unlikely, if there were a match for Undertaker, this would be it
WWE Teases Main Roster Stars On NXT
Back in November of last year, HHH talked about the possibility of main roster stars wrestling on NXT stating:
"I think you could be at a place where you see main level talent stay at NXT. I think we're also at the point where you can see some talent on Raw and SmackDown that has had success or not had success or for whatever reason aren't being utilized, they could go back into NXT." He noted that he sees NXT as a third brand and "I think you could see a lot of these talent become mainstays in the brand that they're in — NXT included."
WWE's Twitter account Tweeted names asking what they were doing Wednesday nights.
Hey, @DanaBrookeWWE @WWESheamus @WWECesaro @LukeHarperWWE & @WWEFandango…

What are you guys up to Wednesday nights at 8/7c? #WWENXT #NXTPOV pic.twitter.com/EcUjihhIV9

— WWE NXT (@WWENXT) March 16, 2019
Jason's Take
The Bar is an interesting choice to jump to NXT. I can see Fandango and Dana Brooke back on NXT. Dana Brooke was a bright spot during her time on NXT. I don't know what happened to her with the move to the main roster but it feels something was lost in transition. Dana Brooke can compete, and there are a lot of talented women on the NXT roster that she can have entertaining matches with.
The Young Bucks Win AAA Tag Team Championship
Saturday night at the AAA Rey de Reyes event, the Young Bucks defeated the Lucha Bros to win the AAA Tag Team championship. The Lucha Bros. had initially won the tag titles after defeating Rey Escorpion and El Texano Jr. However, after the match, Konnan confronted the new champions, the lights went out and The Young Bucks appeared in the ring and a match was made for the tag titles.
Jason's Take
This adds a bit more to the teams match at Double Or Nothing. That match should be very entertaining.
Chelsea Green Suffers Broken Wrist
At this week's NXT tapings, Chelsea Green suffered a wrist injury in a dark match.
Wishing @ImChelseaGreen a speedy recovery! https://t.co/nrQbWOpOdM

— WWE NXT (@WWENXT) March 14, 2019
Chairshot Wrestling News Shuffle: Sheamus Injured, Changes In ROH, Bully Ray, Samoa Joe and More! (4/19/19)
News Here! Sheamus Injured, Changes In ROH, Bully Ray, Samoa Joe and More!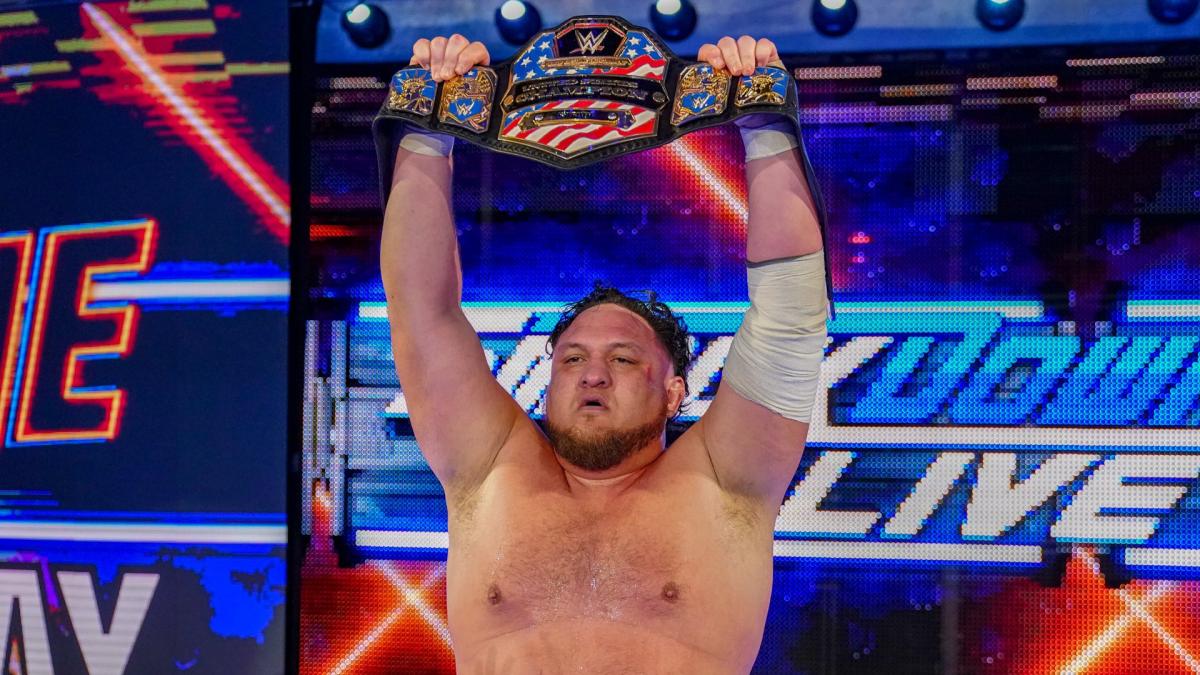 News here! Sheamus Injured, Changes In ROH, Bully Ray, Samoa Joe and More!


Impact Interested In International Star?
With the start of AEW, NJPW losing some of it's top stars, and WWE having unhappy superstars, every company seems to be doing what they can to add new talent. Impact Wrestling appears to be interested in a top international talent, Flamita, according to the latest edition of the Wrestling Observer Newsletter.
Jason's Take
Flamita is considered by many to be a very innovative wrestler and is a 3rd generation talent. Many may knock Impact Wrestling, but they do have a knack for adding a lot of top, independent talent.
Sheamus Dealing With Injury
Many stars in WWE have been battling through injuries or are on the shelf for an extended period of time. You can add Sheamus to the list that includes Nia Jax, Daniel Bryan, and Big E. According to the latest Wrestling Observer Newsletter, Sheamus reportedly is dealing with a concussion.
Jason's Take
The injury bug seems to be biting hard in WWE. The company has taken a cautious approach to concussions (Daniel Bryan, Alexa Bliss) so Sheamus may be out for some time. Here is hoping for a speedy recovery.
WWE Cracking Down On Counterfeit Merchandise
During WrestleMania weekend, there reportedly was various vendors around the MetLife Stadium area that were selling counterfeit WWE merchandise. According to PWInsider, the company was able to obtain a federal injunction to seize counterfeit merchandise. WWE will be able to prevent the distribution of any items that contain WWE names, trademarks, copyrights, etc.
Jason's Take
I would have assumed that WWE already had an injunction in place regarding counterfeit merchandise. WrestleMania season would be the time where all sorts of this type of merchandise would go for sale.
Update On Samoa Joe
The US Champion Samoa Joe was absent from both RAW and SmackDown Live this week, causing fans to question his status. According to the latest edition of Wrestling Observer Radio, Joe was absent from the superstar shake-up due to a bout of the flu. According to Meltzer, the plan is for Joe to head to the RAW brand where he will feud with Braun Strowman.
Jason's Take
Joe and Strowman should be entertaining, as their interactions when feuding with Brock Lesnar were some of the more entertaining parts of RAW a few years back.
Changes Coming To Ring Of Honor?
According to Fightful.com, Ring Of Honor appears to be undergoing some changes. The changes are to some of the behind the scenes roles in the company. Danny Cage has been let go from the company as many didn't agree with the ideas he had related to production. Joey Mercury will be taking over Cage's role. Mercury and Bully Ray have had a bigger part in creative.
Jason's Take
Bully Ray has had backstage roles in various companies dating back to his time in ECW. He does seem to have a good creative mind and hopefully this will help the direction of the ROH product.
Chairshot Wrestling News Shuffle: New WWE Signings, Daniel Bryan Hurt? Sasha Still Unhappy and More! (4/18/19)
News Here! New WWE Signings, Daniel Bryan Hurt? Sasha Still Unhappy and More!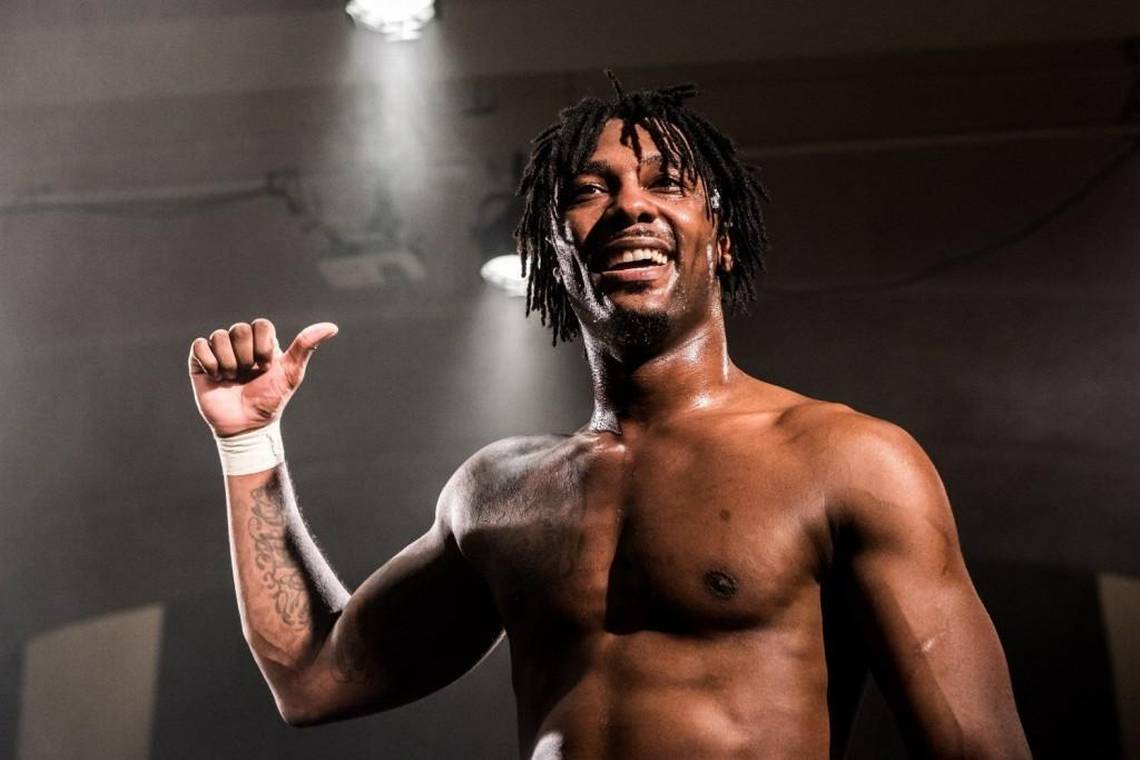 News Here! New WWE Signings, Daniel Bryan Hurt? Sasha Still Unhappy and More!


WWE Announces News Signings
Today on WWE.com, the company officially announced its latest signings, though fans have known about these signings for some time. The company welcomes KUSHIDA, Garza Jr. and Shane Strickland to the WWE Performance Center in Florida. You can read more about the signings here.
Jason's Take
While many on the current roster have asked for their release or unhappy, the company has added some talent with these three signings. My hope here is that WWE knows what to do with these three creatively.
Sasha Banks Still Unhappy?
Time for your daily Sasha Banks update! As we found out this week, the Boss N Hug connection looks to be split up, and the company may or may not be playing the unhappiness of Sasha Banks as part of a storyline. According to today's episode of Wrestling Observer Radio, Banks continues to be unhappy with the company. Dave Meltzer would say:
"It was not only that they were losing the championships that they found out on Sunday," Meltzer said. He added, "they were told that they were splitting the team."
Jason's Take
More drama for Sasha. It is tough to like her, in all honesty. If you are unhappy, leave and do something else.
Daniel Bryan Dealing With Serious Injury?
Since losing the WWE Championship to Kofi Kingston at WrestleMania 35, we haven't heard much from Daniel Bryan. There may be a reason as to why. PWInsider is reporting that Bryan is dealing with an injury, and the company is keeping the specific injury closely guarded.
Jason's Take
The hope here is that Bryan is not suffering from another concussion.
Japan's Wrestle-1 To Conduct US Tryouts
Japan's Wrestle-1 promotion is partnering with Lucha Otaku and will be holding tryouts in the US. The Inoki Dojo in Huntington Park will be one of the locations holding tryouts for Wrestle-1, and the tryouts will be on June 15, 2019. Kaz Hayashi and Sonny Onoo will be running the tryouts and selecting up to two wrestlers to train at the Wrestle-1 Dojo in Japan for a week.
Doesn't appear that Wrestle-1 themselves have announced anything, so take this with a grain of salt. But this is very interesting if true. I have no idea how reliable this site is, it was just sent to me.https://t.co/vqcy1vPsS6

— Wrestle-1 English (@w1_eng) April 17, 2019
Jason's Take
If you are looking at getting in to the professional wrestling business, has there ever been a better time to do so ? Now, the international promotions are making their way to the US. You have to wonder though, is there TOO MUCH wrestling to follow it all?
Reasoning Behind Road Dogg Stepping Down
Road Dogg Brian James recently stepped down as co-head writer of SmackDown Live, and a recent edition of the Wrestling Observer Newsletter elaborated as to why. Dave Meltzer would state that James was upset with having to put in long hours and multiple miles of back and forth travel, only to have Vince McMahon change the writing the day of the show.
Jason's Take
I can't imagine what it would be like to be a writer in WWE. You have a boss like Vince McMahon, who reportedly doesn't sleep, and views sneezing as a weakness. Let alone all the travel, the hours, and stress.