Chairshot Wrestling News Shuffle: Goldust, Asuka, A New Wrestling Series and More! (3/29/2019)
News here! Goldust, Asuka, A New Wrestling Series and More!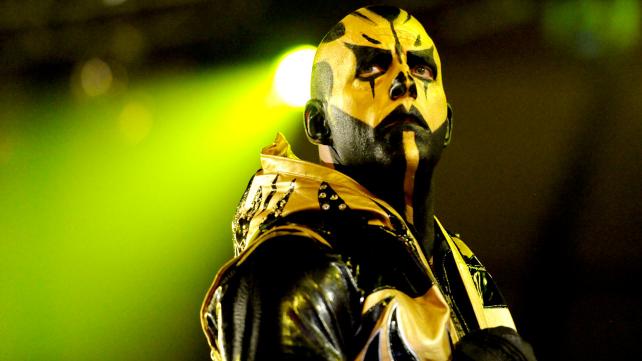 News here! Goldust, Asuka, A New Wrestling Series and MORE!


Goldust Contract Expired?
Pro Wrestling Sheet is reporting that the contract of Goldust has expired, and he is free to sign with any other promotion when his no compete clause ends in May. In the latest Road To Double Or Nothing YouTube entry, there was a tease that Goldust could be taking on Cody Rhodes at the upcoming AEW event in Las Vegas.
However, Dustin Rhodes has taken to Twitter to deny that he is no longer under contract with WWE.
I am still under contract with the @wwe , and everything that is being said online is just talk, and complete bullshit. This is exactly why I hate smart marks!

— Dustin Rhodes (@dustinrhodes) March 28, 2019
Jason's Take
If Dustin Rhodes were to make a move to AEW, it would make sense. I've said it many times before that Cody and Dustin have a vast knowledge of wrestling, etc, so it would seem logical. Technically, I would assume that if his contract is expired and he is under a 90 day no compete clause, that would still be considered "under contract."
Winner Takes All?
Many have been speculating what will be happening in the main event at WrestleMania. Will both women's championships be on the line? Will it be a unification match? In the latest edition of the Wrestling Observer Newsletter, Dave Meltzer claims that one of the tag lines WWE is considering for the match is "Winner Takes All." He also noted that it is unlikely that one women would walk out with both titles as the WWE wants to have a champion for each respective brand.
Jason's Take
There are multiple scenarios the company could take. Does Rousey plan to leave the company after WrestleMania? Then it would make sense for Lynch to pin Rousey. If Rousey stays, does Lynch pin Charlotte? Just a thought, what if Lynch pins both at the same time? I'm very intrigued with this match, and I am excited to see what they have in store for an ending
Dean Ambrose Originally Planned For Mania Main Event?
WrestleMania may be the last match for Dean Ambrose before he leaves WWE. However, there were some interesting plans that were in place for him earlier in the year. According to Dave Meltzer, the original main event for WrestleMania was to be Roman Reigns vs Dean Ambrose for the Universal Championship. This was of course before Reigns had his leukemia diagnosis.
Jason's Take
The rumor of having an all Shield main event at WrestleMania had been circulating the Internet for the past couple of years, so I wouldn't be surprised if this was actually the original scheduled main event. There would be a large amount of history and back story between the two.
Original WrestleMania Plans For Asuka
As stated earlier, many of us were caught a bit off guard when Asuka lost the SmackDown women's title this past Tuesday. WWE was advertising Naomi vs. Carmella vs. Mandy Rose vs. Sonya Deville with the winner facing Asuka at WrestleMania. Dave Meltzer has noted that the original plan was to have Mandy Rose win that match, and face Asuka. However, as we saw, plans changed as Vince McMahon felt that fans would have little interest int he match.
Jason's Take
It seemed like earlier this year that Mandy Rose was going to be in line for a huge push. I asked this in yesterday's shuffle, and will ask it again today; what does this mean in regards to how the company feels about both Rose and Asuka if they don't feel fans would have been interested in a match between the two?
New Wrestling Series To Air On Viceland
Viceland will be airing a new professional wrestling docu-series beginning on April 10th at 9pm ET. The series titled, Dark Side Of The Ring, will be six episodes and will look at the darker side of wrestling. According to Variety, Dark Side of the Ring will examine the tragic love story between "Macho Man" Randy Savage and his former manager and wrestler Miss Elizabeth, plus the dark history of the multigenerational Von Erich wrestling family, victims of the so-called "Von Erich curse." The show will also explore the unscripted Montreal Screwjob that stripped Bret Hart of his title, the unexplained locker room fight that led to the death of Bruiser Brody, the mistaken homicide and later-ruled drug overdose of "Gorgeous" Gino Hernandez, and the sexual misconduct and industry manipulation allegations against female star The Fabulous Moolah.
Jason's Take
This looks interesting. I know a lot of people do not have an interest in the darker side of wrestling, but I am curious how these stories will be presented. Obviously, they aren't going to have the WWE hanging over their heads, so hopefully this will be an unbiased series.