Chairshot Wrestling News Shuffle: Lana vs Asuka, Kurt Angle retiring, Revival release news and more! (3/13/19)
News here! Commentary Lana vs Asuka, Kurt Angle retiring, Revival release news and more!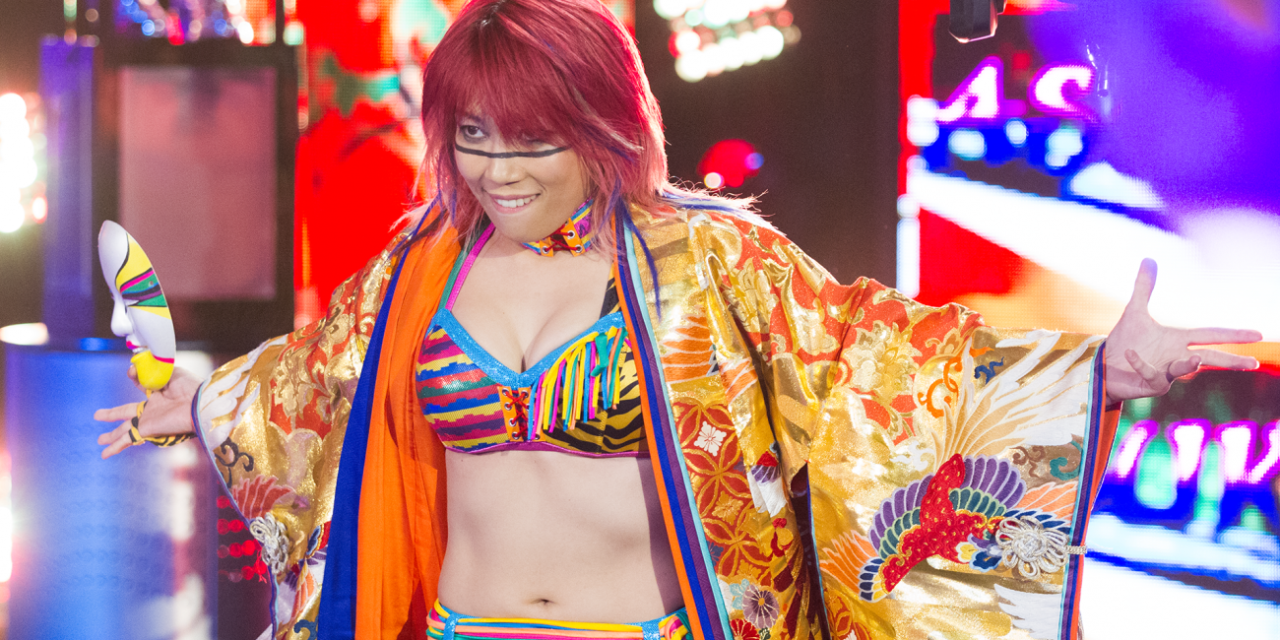 News here! Commentary Lana vs Asuka, Kurt Angle retiring, Revival release news and more!


Asuka's WresleMania Opponent Revealed?
Last week, I commented on the potential big plans WWE had for Lacey Evans, and the potential that she would take on Asuka at WrestleMania. However, it is possible that Asuka's WrestleMania opponent has been revealed. Lana has posted a video on YouTube announcing the following:
"Breaking news is happening, breaking news," Lana said. "I am declaring that I am going to face Asuka at WrestleMania for the Women's SmackDown Live title."
Jason's Take
I don't see Lana taking on Asuka, but I wouldn't be surprised if some sort of gauntlet match occurs for the SmackDown women's title.
Kurt Angle Retiring At WreslteMania
As seen on last night's RAW, Kurt Angle will wrestle his final match at WrestleMania. Today, Kurt Angle released a statement on Instagram:
Jason's Take
What a career. I don't really think anyone could add anything that hasn't already been said, but this is a way for Angle to go out on a good note. Now the speculation will begin as to who will face Angle. On that note…….
John Cena To Take On Angle At WreslteMania?
Yesterday, I commented on the news that the potential John Cena/Samoa Joe match would most likely not be occurring at WrestleMania. Cena is a drawing card for the company, so they have to have something for him. Cena may be teasing a potential WrestleMania match with Angle on his Instagram account. Cena has a history of posting photos of Kenny Omega, AJ Styles, and others on his Twitter account in the past to stir the pot.
View this post on Instagram
Jason's Take
This match up makes sense. Both men can still go and it should be a more than entertaining matchup.
Dash Wilder Discusses Asking For His Release
Last month, the wrestling world was a buzz when the news came out that the Revival reportedly asked for their release. Dash Wilder spoke to The Mirror recently and discussed that news.
"I won't touch on it too much, but what I will say is that it was lost in translation. There were some things that got out there that I don't think people knew the full story about," said Wilder. "I don't think it aggravated us, it kind of gave us… again, we like to be angry. We like to be mad at things and have something to fight for. So that gave us more fuel for the fire and we were like… 'we'll have fun with the internet over that, as they don't know what's what, so we're not going to tell them otherwise.'"
Jason's Take
Politically worded by Wilder to not admit they actually did ask for their release?
Eminem Working With WWE?
Not really wrestling related, but Fightful is reporting that the WWE has reached an agreement with rapper Eminem to make an appearance on an episode of SmackDown live when the show moves to FOX in October. Also, it appears that he will be working on the soundtrack to WWE 2K20 which will release later this year.
Jason's Take
……..yay ?