Chairshot Wrestling News Shuffle: Lana vs Asuka, Kurt Angle retiring, Revival release news and more! (3/13/19)
News here! Commentary Lana vs Asuka, Kurt Angle retiring, Revival release news and more!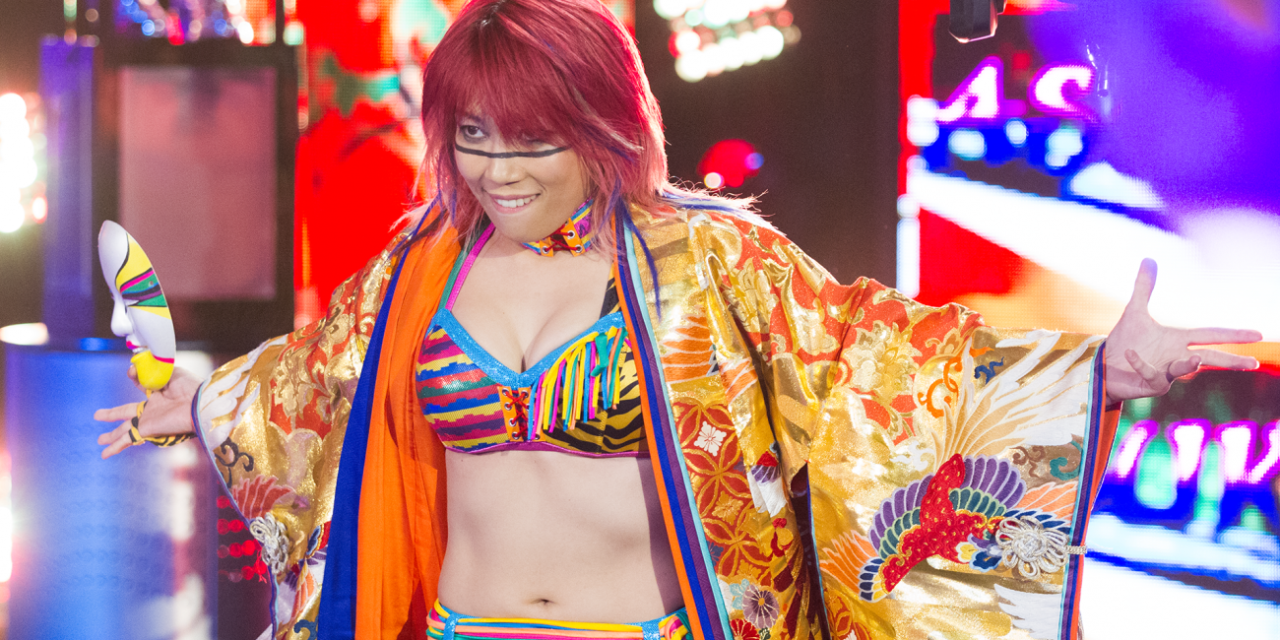 News here! Commentary Lana vs Asuka, Kurt Angle retiring, Revival release news and more!


Asuka's WresleMania Opponent Revealed?
Last week, I commented on the potential big plans WWE had for Lacey Evans, and the potential that she would take on Asuka at WrestleMania. However, it is possible that Asuka's WrestleMania opponent has been revealed. Lana has posted a video on YouTube announcing the following:
"Breaking news is happening, breaking news," Lana said. "I am declaring that I am going to face Asuka at WrestleMania for the Women's SmackDown Live title."
Jason's Take
I don't see Lana taking on Asuka, but I wouldn't be surprised if some sort of gauntlet match occurs for the SmackDown women's title.
Kurt Angle Retiring At WreslteMania
As seen on last night's RAW, Kurt Angle will wrestle his final match at WrestleMania. Today, Kurt Angle released a statement on Instagram:
Jason's Take
What a career. I don't really think anyone could add anything that hasn't already been said, but this is a way for Angle to go out on a good note. Now the speculation will begin as to who will face Angle. On that note…….
John Cena To Take On Angle At WreslteMania?
Yesterday, I commented on the news that the potential John Cena/Samoa Joe match would most likely not be occurring at WrestleMania. Cena is a drawing card for the company, so they have to have something for him. Cena may be teasing a potential WrestleMania match with Angle on his Instagram account. Cena has a history of posting photos of Kenny Omega, AJ Styles, and others on his Twitter account in the past to stir the pot.
View this post on Instagram
Jason's Take
This match up makes sense. Both men can still go and it should be a more than entertaining matchup.
Dash Wilder Discusses Asking For His Release
Last month, the wrestling world was a buzz when the news came out that the Revival reportedly asked for their release. Dash Wilder spoke to The Mirror recently and discussed that news.
"I won't touch on it too much, but what I will say is that it was lost in translation. There were some things that got out there that I don't think people knew the full story about," said Wilder. "I don't think it aggravated us, it kind of gave us… again, we like to be angry. We like to be mad at things and have something to fight for. So that gave us more fuel for the fire and we were like… 'we'll have fun with the internet over that, as they don't know what's what, so we're not going to tell them otherwise.'"
Jason's Take
Politically worded by Wilder to not admit they actually did ask for their release?
Eminem Working With WWE?
Not really wrestling related, but Fightful is reporting that the WWE has reached an agreement with rapper Eminem to make an appearance on an episode of SmackDown live when the show moves to FOX in October. Also, it appears that he will be working on the soundtrack to WWE 2K20 which will release later this year.
Jason's Take
……..yay ?
AEW: Double or Nothing Match Card Order & Buy In Info
See what's going down on Saturday in Vegas!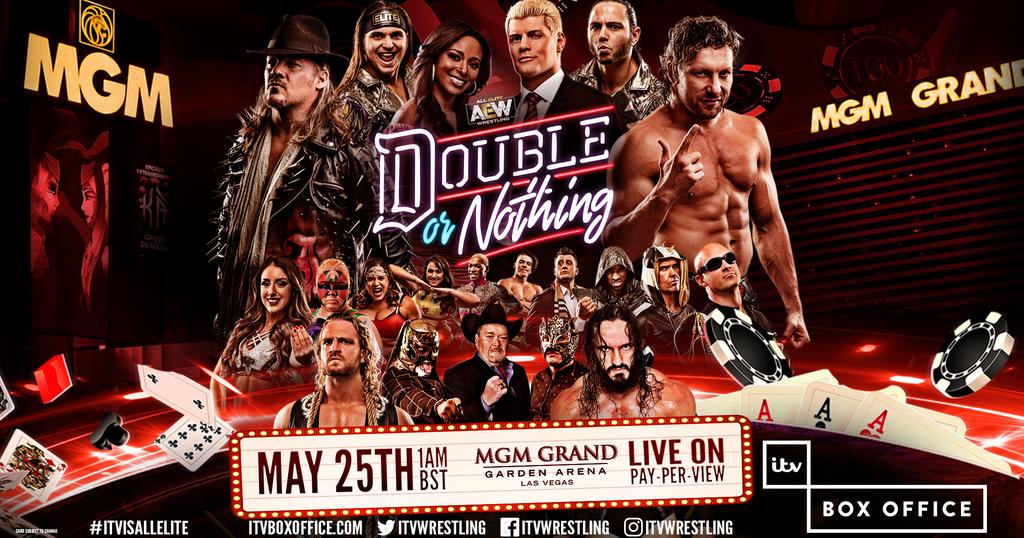 As the road to Double or Nothing ends. The wrestling fans express their excitement and voice about the up coming event. The event that will pave the way for All Elite Wrestling. A promotion that will display great promise to pro-wrestling. Refining the definition of what wrestling can be.
Match Card Order (subject to change):
Casino Battle Royale (The Buy In)
Watch #AEWDoN Pre show: #TheBuyIn Live Sat, May 25th 7e/4p
subscribe at https://t.co/R0AnOlvVTT pic.twitter.com/4RFyPVrDCd

— All Elite Wrestling (@AEWrestling) May 19, 2019
Sammy Guevara vs. Kip Sabian (The Buy In)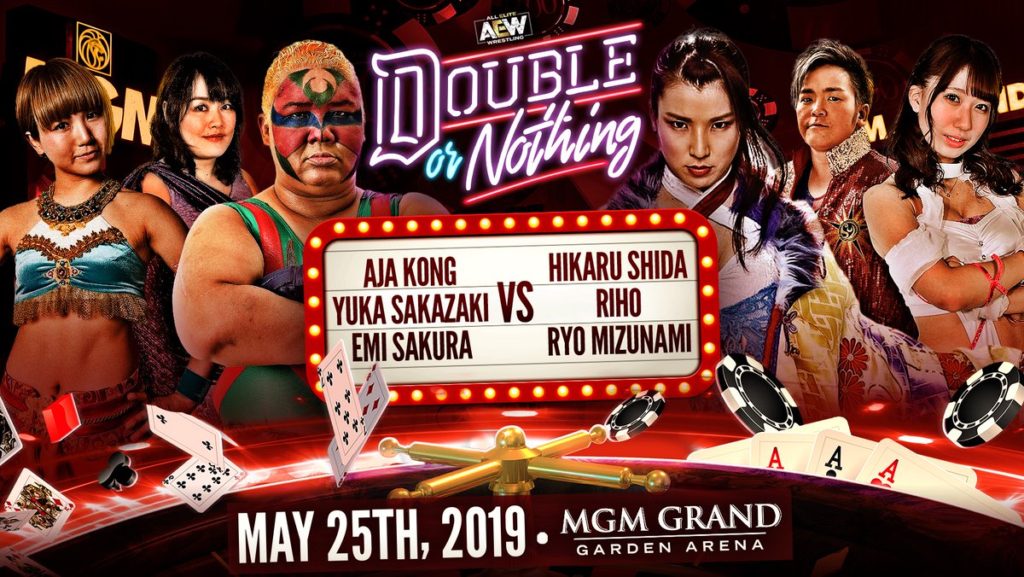 Aja Kong, Yuka Sakazaki & Emi Sakura vs. Hikaru Shida, Riho & Ryo Mizunami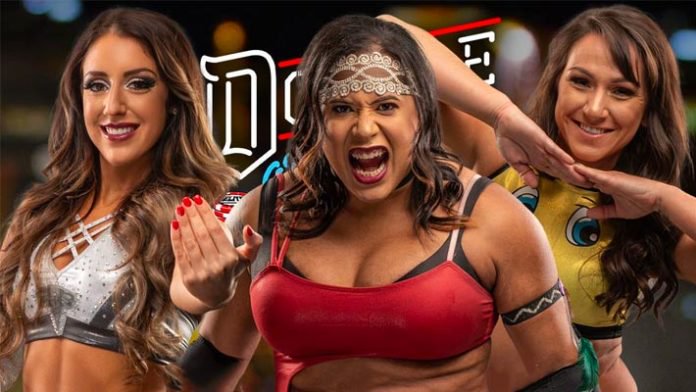 Dr. Britt Baker vs. Kylie Rae vs. Nyla Rose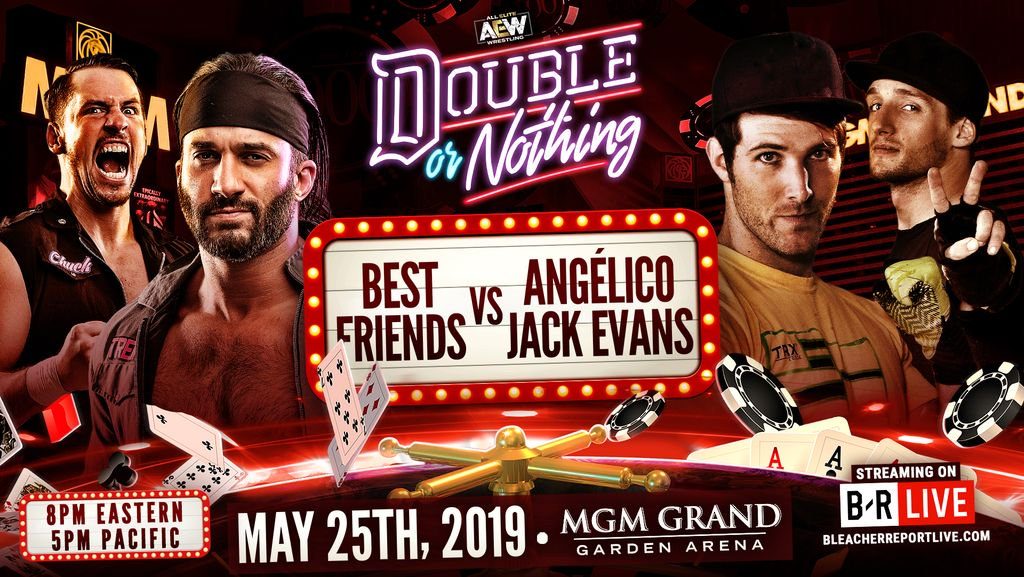 Best Friends vs. Angelico & Jack Evans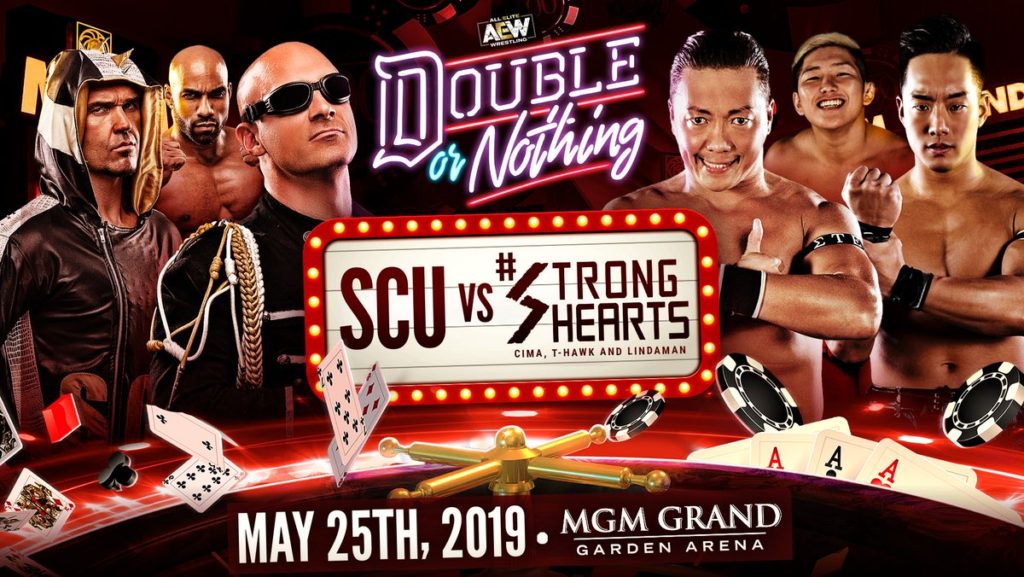 SoCal Uncensored vs. CIMA, T-Hawk & El Lindaman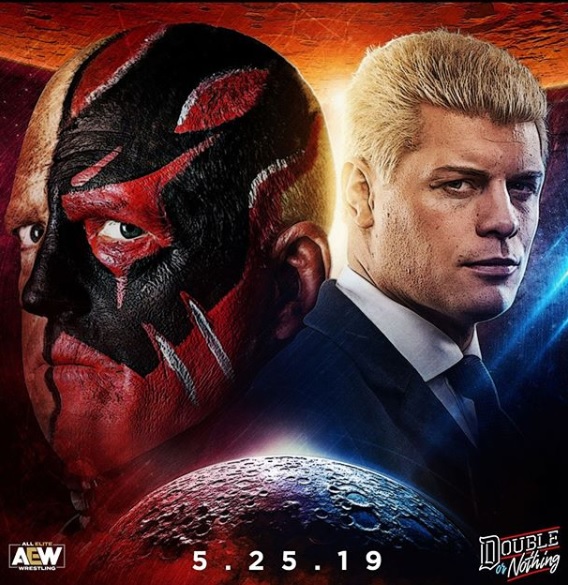 The American Nightmare Cody Rhodes vs. Dustin Rhodes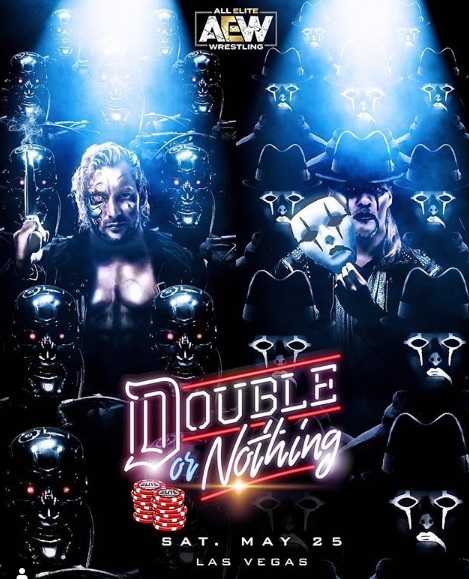 Alpha Omega 2: The Best Bout Machine Kenny Omega vs. Chris Jericho
AAA World Tag Team Championship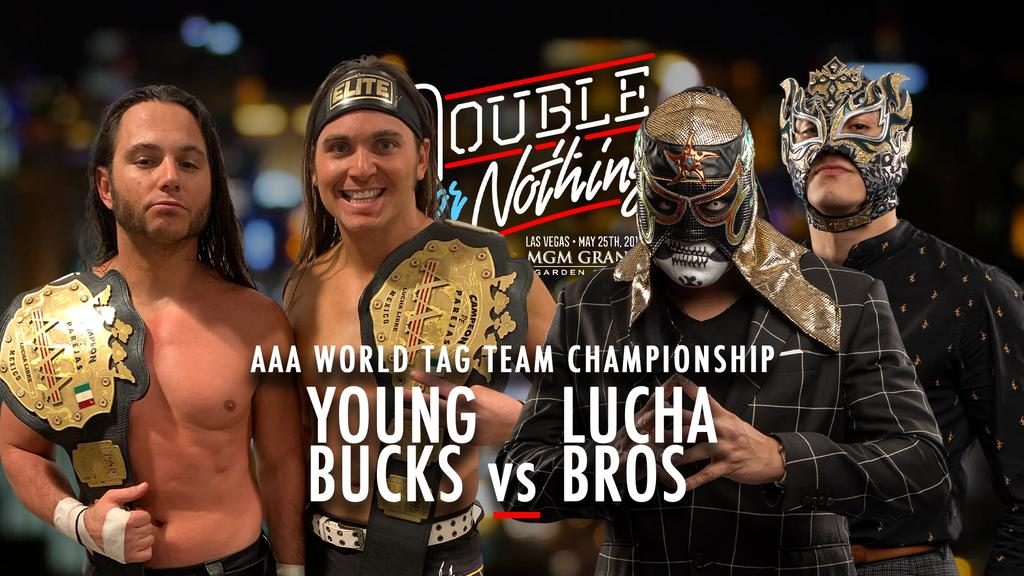 The Young Bucks (c) vs. The Lucha Bros.
Weigh in:
Watch the Official #AEWDON Weigh In & Press Conference streaming live from @StarrcastEvents on Friday 5/24 at 4pm PT for FREE at https://t.co/6zCHl7SjJ2 pic.twitter.com/kltI0k6K5z

— All Elite Wrestling (@AEWrestling) May 3, 2019
Double or Nothing will take place on May 25, 2019, at the MGM Grand in Las Vegas.
Where to watch:
UK Audiences: ITV Box Office will begin on May 26, 2019, at 1:00 a.m. GMT.
US & Canada Audiences: Major Cable Companies PPV, FITE, Bleacher Report Live cost of $49.99
#TheBuyIn – subscribe https://t.co/R0AnOlvVTT#AEWDoN – @brlive – https://t.co/AenyajYiKv pic.twitter.com/vAso6ubgmR pic.twitter.com/xWPg6tN2dV

— All Elite Wrestling (@AEWrestling) May 19, 2019
Fans and wrestling enthusiast around the world will tune in or attend the event. They will be an observer of the clash of two siblings. Witness an evolution of wrestling and martial arts. View women's competition in an elevated fashion. Experience the artform and tradition of Lucha Libre at a global level. See an underdog compete for an opportunity to become a future champion. You will also bare witness to determine who is the alpha and the omega.
Photos courtesy of AEW.
Chairshot Wrestling News Shuffle: RAW Chaos, Impact Looking For A New Home, AEW Signing and More! (5/22/19)
News here! News Involving: RAW Chaos, Impact Looking For A New Home, AEW Signing and More!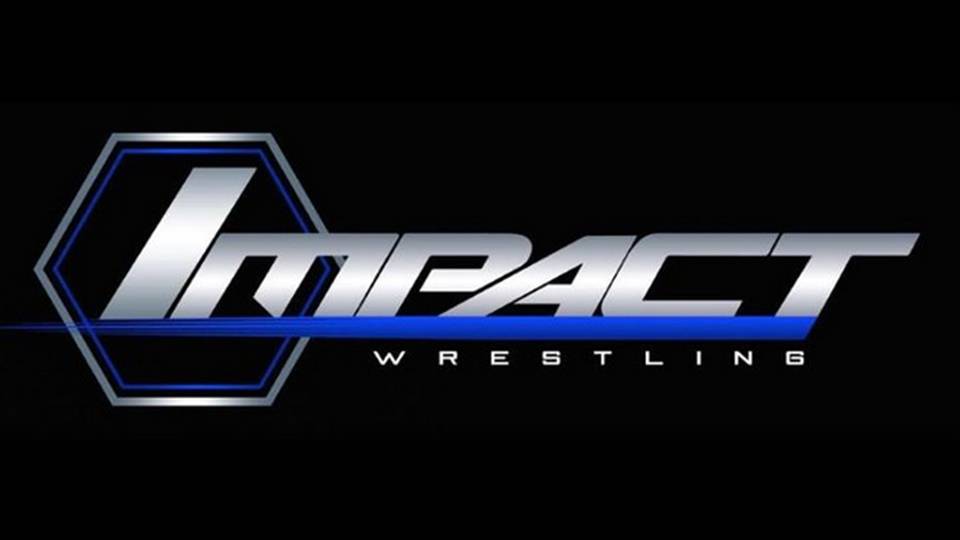 News here! RAW Chaos, Impact Looking For A New Home, AEW Signing and More!


Cause Of Death Of Ashley Massaro
Last week in the shuffle, I discussed the sad news of the passing of former WWE Superstar, Ashley Massaro. At that time, there was not an immediate cause of death. Today, TMZ revealed the cause of death was suicide due to hanging. Massaro was found at her home after failing to show up at her DJ job for a local radio station.
Jason's Take
This is a sad situation. I am not one to preach, but for the 5 of you that read this every day, please share this with a friend. Suicide isn't a way out. You leave behind many people that love and care about you. I understand how hard it is to deal with depression, and sometimes you feel hopeless and have no way out. If you ever feel that way, talk to a pastor, a friend, a relative, a sibling, someone.
Impact Looking For A New Network
Late last year, Impact wrestling began looking for a new network to air weekly TV after frustrations with POP TV. After many rumors and hopes that Impact would end up on a major network, the company debuted on the Pursuit channel back in January of this year. According to PWInsider, the company is already hoping to secure a new TV deal with a new network due to growing frustrations with the Pursuit channel.
Jason's Take
I said this last week in a shuffle entry, and I'll say it again. The company that hurts the most with AEW getting a deal with TNT is not WWE, but Impact. Impact is a damaged brand, and is going to have a hard time finding a major network willing to take a chance on the company.
Chaos Backstage At RAW?
WWE has been attempting many changes recently to help boost weekly television ratings and the 24/7 championship. Many feel that the company is throwing things at the wall to see what will stick. According to Bryan Alvarez, things were very chaotic backstage, and the show was being re-written on the fly.
"I hear this was a disaster in the back. Not a disaster, just very disorganized, it was just a lot of things changed as the show was going on. That's all, you know. Disaster is a funny word because when I watched the show, I never thought … the only thing on the show I thought was a disaster was the 24/7 stuff. The rest of it was just normal stuff. Apparently, backstage it was extremely disorganized and things were being changed as the show was going on. Matches were changed and maybe that's why Baron Corbin got pinned."
Jason's Take
Has WWE turned in to late 90's WCW? WCW was notorious for starting Nitro with unfinished scripts. For the long term future of WWE, grasping at straws to draw ratings will never work. There have been various reports about writers and HHH being frustrated with Vince McMahon and the constant changes to weekly television. Vince McMahon has been long considered one of the greatest minds when it comes to professional wrestling, but perhaps he is losing his edge.
Tye Dillinger at Double Or Nothing
AEW's roster continues to grow on the heals of Double or Nothing this weekend. Former WWE star, Tye Dillinger, will enter the Casio Royale Battle Royal at the upcoming pay-per-view.
And the next entrant to draw his #CasinoBattleRoyale card is……….

subscribe now to watch the Buy In Live https://t.co/jROCViJ2e1 pic.twitter.com/s4J0m7KLa3

— All Elite Wrestling (@AEWrestling) May 21, 2019
Jason's Take
Dillinger gets a chance to reboot his career. A move to AEW is good not only for Dillinger, but AEW as well.