Shawn Cooperation or Mega Corp Power Grab (Part 1)
Moves going down in Asia, including WWE and more.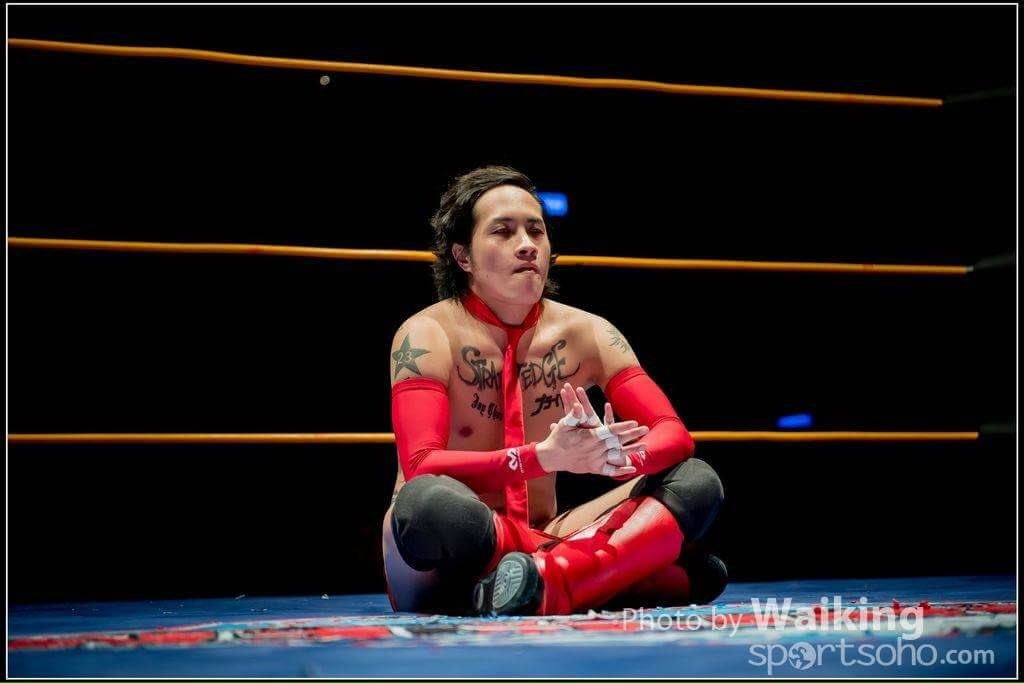 Shawn takes a look at the movement happening in Asia and what it mean for wrestling!
Late Wednesday 20 March 19, a lone tweet by a small wrestling promotion was sent out on twitter.  To the casual reader, this tweet appears innocent enough.  Many may agree that multinational partnerships are great.  The creation of a women's wrestling division in China is also a major step forward.
Would you be interested in a promotion that brought together Male and Female #wrestlers from @HKWF_Wrestling @ntwwrestling @GrappleMAX @SgProWrestling @MKWwrestling @pwrofficial @MYProWrestling under one banner? #UltimateWrestlingAsia #ComingSoon

— HKWF Wrestling (@HKWF_Wrestling) March 20, 2019
Analyzing the situation brings dark omens from the phantasmal claws of an overreaching mega corporation.  Which is it? At this point noone knows for certain, but the evidence is stacking against the case of Regional cooperation.  The impact it could make from either option will require two articles to understand the depth.  So we start with the dark and dirty first.  Proceeding in the direction this one tweet leads the Asian/Pacific regions into; only one of two options appear most likely to occur in the near future.  Regardless of the choice, the appearance of today's scene will forever be changed.  After my analysis, the fan debate will rage in favor of the choice they prefer.
Mega Corp Power Move
The World Wrestling Entertainment (WWE) has been active in Asia since 2016.  The WWE's Chief Operations Officer Triple H has visited multiple times, meeting with independent promotions and government officials.  While conducting a question and answer session, Triple H revealed future plans for WWE to expand the NXT brand.  Triple H spoke about Asia  "It's the same grassroots territory feeder system that existed before – except now, not on a national level but on a global level. And all under the WWE banner."
The WWE's expansion plan was travelling at a liesurely pace, a tryout camp, a couple live events, and meetings took place, but no real attempt to take over.  Then something happened and it wasn't the starting of All Elite Wrestling.  A group of former WWE talents filled the Asian markets (John Cena, Zeda Zhang, Ho Ho Lun, the Great Khali) promoting active partnerships.
Ho Ho Lun and Great Khali created wrestling promotions as Zeda went on tour building relationships.  Still, this sounds innocent enough.  It isn't the actions above that concern me, it is the impact that could happen.  Fans can point out that John Cena was working on a movie with Jackie Chan.  That is not all he was doing though, he also made appearances discussing WWE's expansion.  And if it were just for a movie, why make appearances for the WWE in locations like Singapore, Malaysia, Australia, New Zealand, and Japan?
Taking a second look at the tweet, notice what promotions are included, their locations, and who was not included.  Middle Kingdom Wrestling, Hong Kong Wrestling Federation, and New Taiwan Wrestling.  Three of the four big boys outside of Japan and Australia.  Middle Kingdom and Hong Kong Wrestling have had relationships with the WWE since 2016. That alone shifts the balance of power into Vince's hands. The early risers Grapple Max Pro (Singapore), Singapore Pro Wrestling, Philippine Wrestling Revolution, Saigon, and Malaysia Pro Wrestling would create a second monopoly under the grasp of the McMahon family.
Yes, there are other promotions in Asia.  However, such an alliance with WWE would strangle those promotions quickly.  Asian wrestling promotions rely heavily on smaller Japanese promotions and free lance wrestlers for talent bookings.
The problem arises when such wrestlers can no longer participate in the WWE umbrella.  That forces these wrestlers to fly from Japan directly to Thailand, the Philippines, Pakistan, and India.  Saigon won't be impacted immediately.  It is a minor promotion relying on WWE videos for training.  This move would enure Saigon Wrestling Club never grows outside of a small promotion.  Considerably more expensive flights without the ability to wrestle in closer cities to build the funds to support their tours.  This alone threatens the existence of these promotions.  Most major independent promotions in Australia and New Zealand are partnered with Vince.
As usual, there will be some fans that applaud this move by the World Wrestling Entertainment.  They would support placing all of professional wrestling under this banner regardless.  These fans enjoy one type of wrestling and shun any other options.  Other fans will respond with a sense of dread and hope that one little tweet won't lead down this rabbit hole.
Chairshot Wrestling News Shuffle: CM Punk/AEW, Moxley vs Omega, WWE/FOX and More! (6/14/19)
News Involving CM Punk/AEW, Moxley vs Omega, WWE/FOX and More! (6/14/19)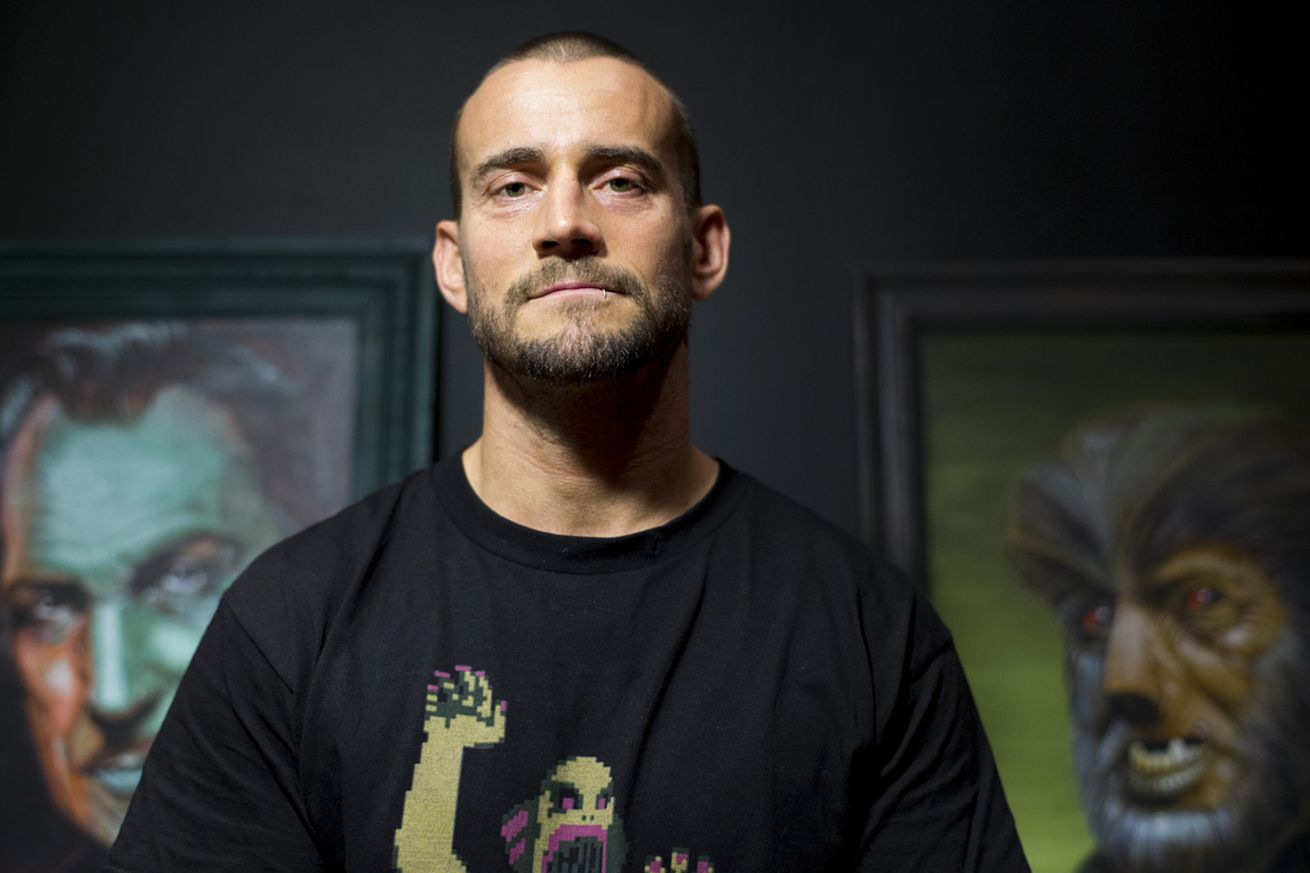 News here! CM Punk/AEW, Moxley vs Omega, WWE/FOX and More!


New Wrestling Promotion Launches
2019 has been a very busy year for wrestling, especially when it comes to new promotions launching. Former WWE stars Alberto Del Rio and Chavo Guerrero have partnered together to launch Nacion Lucha Libre. Some of the announced roster includes MVP, Carlito, Del Rio's former ring announcer Ricardo Rodriguez, LAX, and Pentagon. Del Rio has also hinted in signing currently contracted WWE stars when their contracts run up.
La invasión ha comenzado. No te pierdas La Batalla Inicial: Homenaje a las Leyendas. El próximo 11 de julio a las 8:00pm en Sala de Armas, CDMX. #JuntosSomosNación pic.twitter.com/a98eT8vz3A

— Nación Lucha Libre Oficial (@NacionLucha) June 11, 2019
Jason's Take
Obviously, this won't be direct competition with the WWE, however it can draw fans away from the Mexico fan base the company has attempted to build. I am wondering if even though fans are unhappy with WWE, if all these new promotions are leading to an over saturation of product.
Moxley vs Omega At All Out
You have to hand it to AEW, as they are creating some very interesting matchups. Today, the company announced that Jon Moxley will take on Kenny Omega at the August 1st All Out event.
#AEWAllOut
Saturday, August 31st, 2019 – @Sears_Centre@JonMoxley vs @KennyOmegamanX
Tickets on sale tomorrow Friday,June 14th!https://t.co/h4nYfXfHAT Noon Eastern / 11am Central / 9am Pacific pic.twitter.com/ZJr2Z2aAxs

— All Elite Wrestling (@AEWrestling) June 13, 2019
Jason's Take
This matchup is intriguing to say the least. Two completely different styles of wrestling, creating what I hope to be a great match. This one shouldn't dissapoint.
CM Punk All In On All Out?
One of the big names that has long been rumored to join AEW is CM Punk. Punk seems to be done with wrestling, but every time AEW has announced an event, fans start up the rumor mill. With the upcoming All Out show taking place in Punk's hometown of Chicago, many speculate Punk will make an appearance. Punk seems to have shot down that speculation in his latest Tweet.
— CM Puck🏒 (@CMPunk) June 13, 2019
Jason's Take
Wrestling has always been a business where a person never could say never. While it is unlikely that Punk signs with AEW, there will always be the speculation that he will. But what would Punk offer to the upstart company? Name recognition ? Could Punk still go in the ring ?
SmackDown On FOX Commercials Start To Air
We all know that SmackDown will be moving to FOX this October, and the network paid a lot of money for WWE programing. FOX looks like it has the wheels in motion for the promotional blitz informing network viewers that SmackDown is heading to the network. Below is a commercial that has been airing, and many are pointing out that the advertisement contains a redesigned logo for the show.
What are your thoughts on the new #WWE SmackDown logo? pic.twitter.com/VNvrPl2IUT

— WrestlingNews.co – WWE/AEW News (@WrestlingNewsCo) June 13, 2019
Jason's Take
FOX spent a lot of money to get WWE programming, so it's no surprise that they are airing commercials four months in advance. Or could it be that FOX is worried about the low ratings that WWE programming has been generating?
Chairshot Wrestling News Shuffle: Fyter Fest, All Out, Cesaro Injury, Chris Jericho and More! (6/12/2019)
News Involving Fyter Fest, All Out, Cesaro Injury, Chris Jericho and More!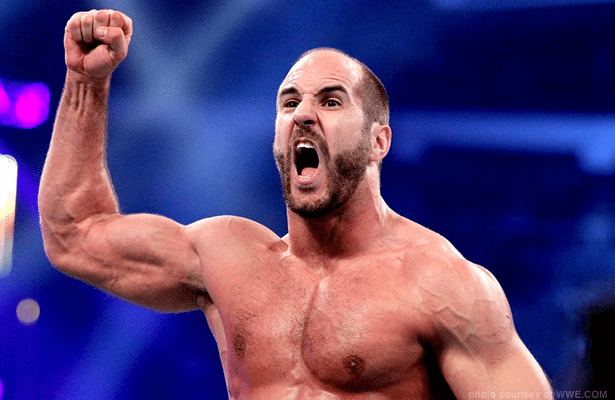 News Involving Fyter Fest, All Out, Cesaro Injury, Chris Jericho and More!


AEW Fyter Fest To Stream For Free
This week is the E3 Electronic Entertainment Expo being held in Los Angeles. During Tuesday's festivities, Kenny Omega appeared and announced that the upcoming Fyter Fest will stream live, and be free for everyone. It is not known where it will air, but many are assuming it will air on B/R Live. Fyter Fest is June 29th @ 8pm EST.
Jason's Take
This will only help broaden the exposure of AEW, and I am all for this airing live for free. I have to hand it to AEW, because it seems like they are everywhere. Fyter Fest looks like it will be a stacked card so far, with Jon Moxley taking on Joey Janella. I am going to go out on a limb here, and say that the match will be a violent one.
All Out News
Speaking of AEW, they do have another big show coming up on August 31st, entitled, All Out. The main event of the show will see the crowning of the first AEW Champion, as Chris Jericho takes on Hangman Page. On Tuesday, Cody Rhodes announced ticket prices for the event. Tickets will range from $30 to $190. Rhodes also Tweeted a seating chart of the event.
– ALL OUT – pic.twitter.com/2v9CjuMnfE

— Cody Rhodes (@CodyRhodes) June 10, 2019
Jason's Take
All Out will most likely be the last pay per view event before weekly TV starts in October. So I fully expect that the company will go all out (no pun intended) in terms of matches, etc.
Chris Jericho On Goldberg/Undertaker
In Monday's shuffle, I discussed the much talked about match (and not in a good way) at Super ShowDown between Undertake and Goldberg. Many people throughout the wrestling world have weighed with their opinions on the match, and the latest to do so is Chris Jericho.
Both @undertaker & @Goldberg are once in a lifetime, TOP LEVEL performers and money draws. And even though they might not be at their peak & had an outing that wasnt perfect, they are still better than most. I think @MickJagger & @OzzyOsbourne would agree. #Respect

— Chris Jericho (@IAmJericho) June 11, 2019
Jason's Take
It is an interesting perspective from Jericho. Though, Ozzy Osbourne can't sing at all anymore, and it's embarrassing to watch. Anyway……Both Undertaker and Goldberg are legends from their era, but I do think it's time they hang it up or move into non performance roles.
Cesaro Injured On RAW?
During the six man tag team match on RAW, it appeared that Cesaro was inured when Ricochet landed badly on his leg when he hit the 630 splash. After the match, Cesaro was helped to the back by WWE officials. According to Dave Meltzer, the chatter backstage is that he was not injured during the spot.
Just seen this, hope Cesaro is ok #RAW pic.twitter.com/x6raKM2OWz

— Kayla Livin For Liv 💙 (@LivLifeWWE) June 11, 2019
Jason's Take
One of those times where a painful spot just happens. I thought for sure Cesaro either broke or pulled something right after the move, so here is hoping he is ok.