Shawn Cooperation or Mega Corp Power Grab (Part 1)
Moves going down in Asia, including WWE and more.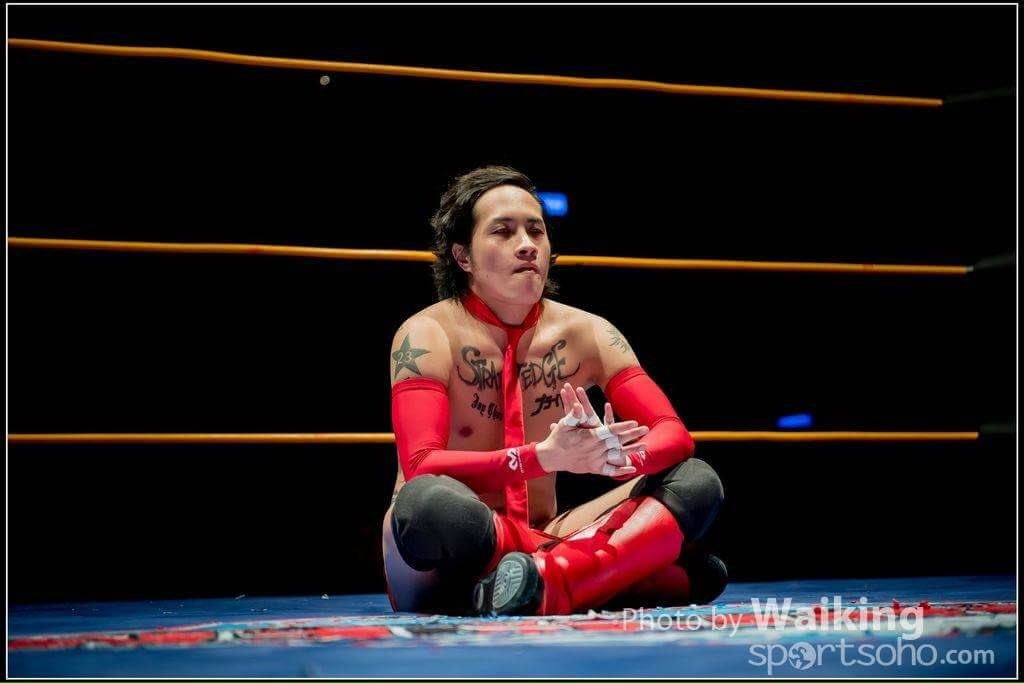 Shawn takes a look at the movement happening in Asia and what it mean for wrestling!
Late Wednesday 20 March 19, a lone tweet by a small wrestling promotion was sent out on twitter.  To the casual reader, this tweet appears innocent enough.  Many may agree that multinational partnerships are great.  The creation of a women's wrestling division in China is also a major step forward.
Would you be interested in a promotion that brought together Male and Female #wrestlers from @HKWF_Wrestling @ntwwrestling @GrappleMAX @SgProWrestling @MKWwrestling @pwrofficial @MYProWrestling under one banner? #UltimateWrestlingAsia #ComingSoon

— HKWF Wrestling (@HKWF_Wrestling) March 20, 2019
Analyzing the situation brings dark omens from the phantasmal claws of an overreaching mega corporation.  Which is it? At this point noone knows for certain, but the evidence is stacking against the case of Regional cooperation.  The impact it could make from either option will require two articles to understand the depth.  So we start with the dark and dirty first.  Proceeding in the direction this one tweet leads the Asian/Pacific regions into; only one of two options appear most likely to occur in the near future.  Regardless of the choice, the appearance of today's scene will forever be changed.  After my analysis, the fan debate will rage in favor of the choice they prefer.
Mega Corp Power Move
The World Wrestling Entertainment (WWE) has been active in Asia since 2016.  The WWE's Chief Operations Officer Triple H has visited multiple times, meeting with independent promotions and government officials.  While conducting a question and answer session, Triple H revealed future plans for WWE to expand the NXT brand.  Triple H spoke about Asia  "It's the same grassroots territory feeder system that existed before – except now, not on a national level but on a global level. And all under the WWE banner."
The WWE's expansion plan was travelling at a liesurely pace, a tryout camp, a couple live events, and meetings took place, but no real attempt to take over.  Then something happened and it wasn't the starting of All Elite Wrestling.  A group of former WWE talents filled the Asian markets (John Cena, Zeda Zhang, Ho Ho Lun, the Great Khali) promoting active partnerships.
Ho Ho Lun and Great Khali created wrestling promotions as Zeda went on tour building relationships.  Still, this sounds innocent enough.  It isn't the actions above that concern me, it is the impact that could happen.  Fans can point out that John Cena was working on a movie with Jackie Chan.  That is not all he was doing though, he also made appearances discussing WWE's expansion.  And if it were just for a movie, why make appearances for the WWE in locations like Singapore, Malaysia, Australia, New Zealand, and Japan?
Taking a second look at the tweet, notice what promotions are included, their locations, and who was not included.  Middle Kingdom Wrestling, Hong Kong Wrestling Federation, and New Taiwan Wrestling.  Three of the four big boys outside of Japan and Australia.  Middle Kingdom and Hong Kong Wrestling have had relationships with the WWE since 2016. That alone shifts the balance of power into Vince's hands. The early risers Grapple Max Pro (Singapore), Singapore Pro Wrestling, Philippine Wrestling Revolution, Saigon, and Malaysia Pro Wrestling would create a second monopoly under the grasp of the McMahon family.
Yes, there are other promotions in Asia.  However, such an alliance with WWE would strangle those promotions quickly.  Asian wrestling promotions rely heavily on smaller Japanese promotions and free lance wrestlers for talent bookings.
The problem arises when such wrestlers can no longer participate in the WWE umbrella.  That forces these wrestlers to fly from Japan directly to Thailand, the Philippines, Pakistan, and India.  Saigon won't be impacted immediately.  It is a minor promotion relying on WWE videos for training.  This move would enure Saigon Wrestling Club never grows outside of a small promotion.  Considerably more expensive flights without the ability to wrestle in closer cities to build the funds to support their tours.  This alone threatens the existence of these promotions.  Most major independent promotions in Australia and New Zealand are partnered with Vince.
As usual, there will be some fans that applaud this move by the World Wrestling Entertainment.  They would support placing all of professional wrestling under this banner regardless.  These fans enjoy one type of wrestling and shun any other options.  Other fans will respond with a sense of dread and hope that one little tweet won't lead down this rabbit hole.