Elisa: Women Are Headlining WWE WrestleMania, And Will Deliver
The women are headlining, will they deliver?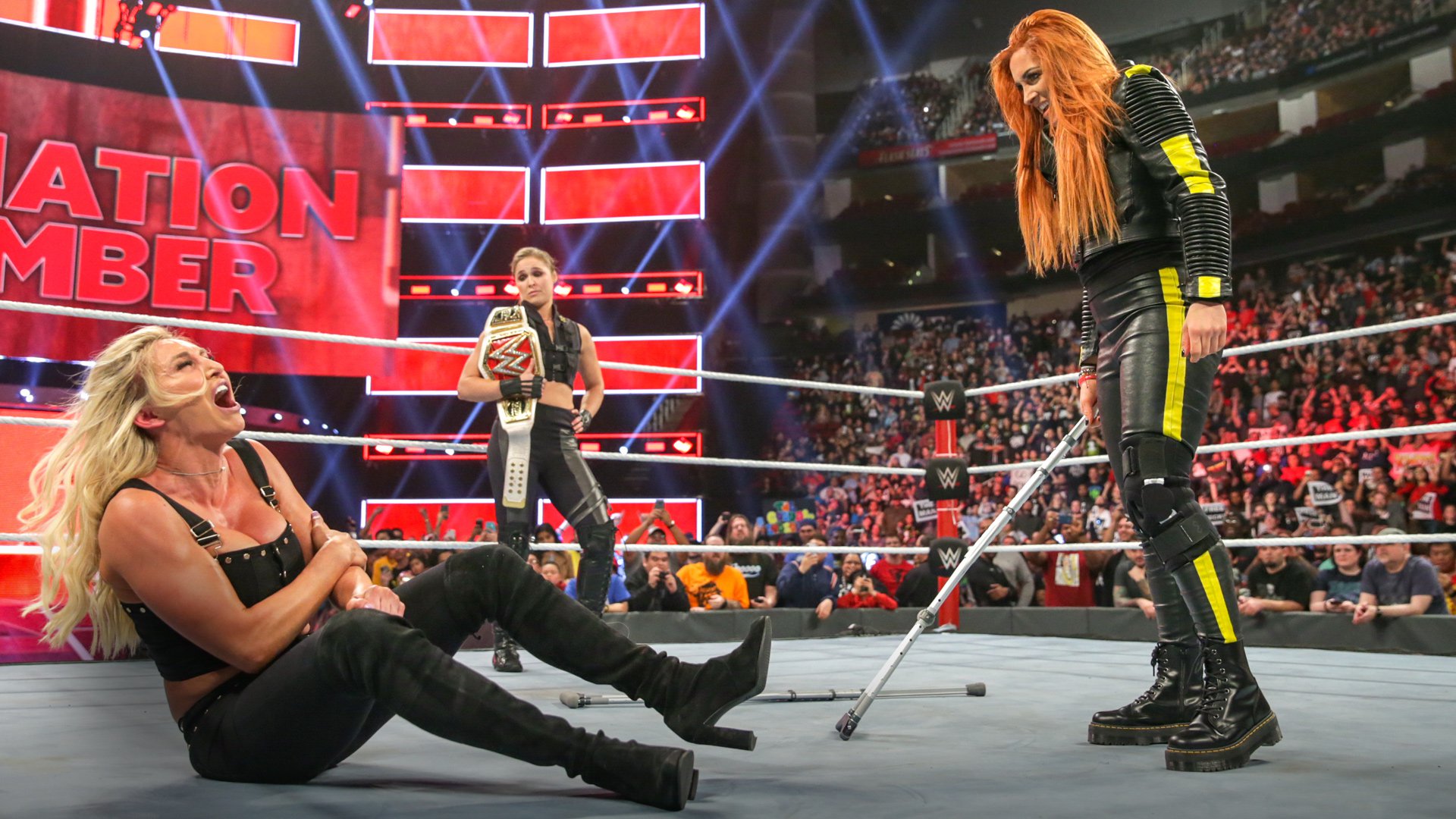 Elisa Maria shares in the joy that women are headlining WrestleMania, and why the women will deliver.
Even though wrestling fans kind of heard the rumors a few months ago, it became reality today when WWE announced that the main event of WrestleMania will be the triple threat match between Charlotte Flair, Ronda Rousey and Becky Lynch. For me as a fan growing up, I would have never thought this would be even remotely possible. It was a long time coming but this women's evolution, these group of women deserve it. They fought and proved that women can wrestle with the men, put on a show just like the men but have been doing it better than all the main roster combined. On a personal note, I am even more excited that I will be there to witness this spectacle. It's exciting!
There have been many things that have influenced me to open up my blog, but I must say a good chunk of it has been watching the whole women's revolution develop and flourish to become such a necessity that even ratings depend on it. If we were to look at this from the outside, WWE has survived the past year due to what the women on the roster has brought to the table not necessary the men. The chances and risks that these women have taken, it is unbelievable. They are taking chair shots, kendo stick shots, elimination chambers, and iron man matches, I mean – what haven't they done? Even their promos are way more interesting than what they men have put out there in recent months. One name to prove this is – Becky Lynch. She is just constantly dominating the promo and "talking shit" game that it reminds me of legends such as the Rock and Stone Cold Steve Austin during the attitude era, where "talking shit" was at it's finest. In the past, where it was damn near impossible to believe that a woman in wrestling can take the same force of a chair shot straight to her back like a male wrestler can – these group of women are doing it like nothing and I am proud.
Can these three extremely talented and gifted women put on a show worthy of a main event to close out this year's WrestleMania in the biggest city of them all, New York? Hell yeah they can! Let me explain why…
Let's get the stats going shall we. Ronda Rousey, the current WWE Raw women's champion, joined WWE in January 2018 after a groundbreaking career in the UFC, where she was the first UFC women's bantamweight champion. Not only was Rousey the first women's champion in UFC history, she also main-evented two of the top 10 UFC pay-per-view events (by buy rate) in that company's history. Next, Charlotte Flair, a seven-time WWE women's champion, and Lynch, a two-time SmackDown women's champion, helped foster dramatic changes in the WWE's women's division over the past six years. As part of a group that called itself the "Four Horsewomen" — a callback to Flair's father, Ric Flair, and his rotating quartet of industry-defining compatriots in the 1970s, '80s and '90s -Charlotte Flair and Lynch, along with Bayley and Sasha Banks, promoted a more physical style of performance.
The Four Horsewomen reshaped and built up NXT, WWE's training ground for upcoming superstars that has become a global brand of its own, through a series of "TakeOver" specials that redefined the style of women's wrestling on display in WWE. At WrestleMania 32, the women's championship belt was created to replace the existing Divas championship belt that was a huge symbolism for the direction of women's wrestling in the company.
If that is not proof enough that these women can outright perform, then re-watch last year's first women's pay per view Evolution and Survivor Series. For the Evolution pay per view, Becky Lynch vs. Charlotte Flair, considered as a brutal, violent and nearly perfect match performance. It was a memorable feud between two of WWE's most important members of its current "women's revolution," former best friends Lynch and Flair took things to an entirely new level. The duo set new standards in terms of high spots, physicality and outright carnage for a main roster women's match in what is undoubtedly in the conversation for best WWE match of 2018, regardless of gender.
Survivor Series saw Ronda Rousey vs. Charlotte Flair in another grade A+ match that had a great heel turn and one of the most brutal post-match beat downs I have ever seen. Flair looked like a woman possessed as she unleashed on Rousey, pummeling her with weapons and assaulting her on a level unlike anything she has ever experienced before. In the process, she set in motion the storyline in which Rousey, Flair and Lynch would clash in the biggest show in wrestling's history.
What Can We Expect During The Main Event At WrestleMania in MetLife Stadium?
I'll tell you what I expect: I expect that these three amazing women will go all out to not only entertain the fans but to show that women's wrestling is the REAL DEAL on the same stage and in the same building last occupied by The Rock and John Cena–think about that! This match will be a match to remember and probably in contention to be the match of the year for 2019. Whether you're a wrestling fan or not, you have to admit this is intriguing and exciting. Non- wrestling fans will probably tune into WrestleMania just to view this match and I would not blame them. I personally am appreciative of what all women in the WWE roster has brought to the table and for all women of sports. This could be the main event to rival all main events. In short, I am proud to be a woman, in a generation where we have Ronda Rousey, Becky Lynch and Charlotte Flair.
Until then Fans, farewell.
---
Follow Elisa Maria: