Flaming Pearl Oracles: Event Results and Schedules
Welcome everyone to Flaming Pearl Oracles!  This will be the article discussing future events and match results through out Asia.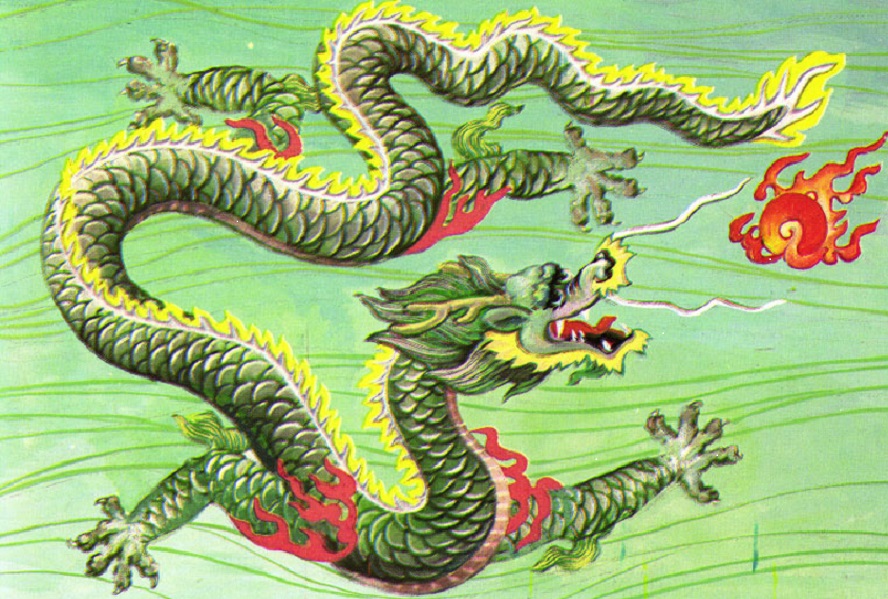 Welcome everyone to Flaming Pearl Oracles!  This will be the article discussing future events and match results through out Asia.
Before I begin, know that Asian and many in the Pacific do not provide results like you are accustomed to.  First, the promotions do not provide complete results, rather only one or two matches.  Secondly, unless you watch the matches (a few promotions are on 'Nothing Else on TV' livestream) you will not be provided details regarding how a match took place.
Finally, many of their articles are more advertisement than substance.  I will work to get as much information as I can to provide you the fullest account possible.
Event Results March 15-20

World Series Wrestling Championships.  Melbourne Australia

17 March 19;

(Progress Women's Champion) Jordyn Grace (PWR) defeated Joey Ryan (yes that Joey Ryan) to become the first World Series Wrestling Champion (WSW).

Emi Sakura (SPW) defeated Crystal (PWR)

WSW tag team title (Brody King/Marty Scurll) defeated Brian Cage/Adam Brooks with Flip Gordon.  The victory makes Villain Enterprise the new WSW tag team champions.

Melbourne Championship Wrestling (MCW)

17 March 19; Clash of Titans

JK Mo

ody (The Antidote) pinned Taylor King (The Child Star) with the Syringe Driver.

(Loverboy)

Lochy Hendricks placed Fun Time Phil in the grapevine ankle lock submission hold.  Phil refused to submit, but valet Aria threw a towel into the ring, thus ending the match.  

This match determined whether Phil's valet Aria would be forced to leave MCW. In exchange for allowing Aria to remain in MCW, Phil became the first in the loverboy's 'kiss my ass' club.

Robbie Eagles defeated

(Smashmouth)Ritchie Taylor defeated Taylor by submission.

The Brat Pack defeated The LAW

(Dowie James and Adam Brooks)

(c) in a TLC Match to win the MCW Tag Team Championships.  

DCT pinned Mike Burr:  With the

'knee of DCT'.

Avary pinned Indi Hartwell to win the triple threat match with KellyAnne.

 Avary hit the "Daddy Issues" cradle DDT.

Belt vs Belt Championship match• Slex (Inter Commonwealth Championship) pinned Gino Gambino (MCW World Heavyweight Championship).  Slex hit the Slexecution for the win.
Singapore Professional Wrestling (SPW) Event

17 March 19;

Queen of Asia Champion

Riho defeats Makoto

 This championship match is a tribute to Emi Sakura as both ladies were trained by this Japanese legend.

SPW announced that co-founder and top wrestler Andrew 'The Statement' Tang will be representing Gato Move Professional Wrestling while touring Japan.

Malaysia Pro Wrestling (MyPW);  

17 March 2019 Wrestle Nation

Greg Glorious won the 20 man battle royale

19 March Philippine Wrestling Revolution (PWR) Path of Gold Championship 2019

PWR Champion Ralph Imabayashi

defeated

former partner Rederick Mahaba.  The champion placed Mahaba in the crossbow arm lock submission hold until the challenger lost consciousness.  Throughout the match, the champion expressed regret at facing his friend.

NOTE: Following the victory, the Ralph Imabayashi spoke to the audience "I don't want to be champion anymore." then challenged the future victor of the 'Path of Gold' to defeat the champion at Wrevolution X.  

'Light Bringer' Trabajador Quatro won the tournament; giving him the choice of what champion to challenge at Wrevolution X.

Title match Ralph Imabayashi © vs Trabajador Quatro.

19 March;  New Horizons Pro Wrestling (NHPW) Perth Australia

At Battle of Honor, Aaron O'Malley upset submission victory over King Shahil.
Following the match O'Malley attacked a downed Shahil. Shahil's injury will make him unable to compete in next month's main event,

 Scheduled Events

PWR

April 28, 2019 Destino IV

Destino IV match 5 vs 5; QUATRO, Naughty Boys (Evan Carleaux, Trian Dela Torre), Kapitan Tutan, and valet Jhemherlhynn vs. Kampeon, Ralph Imabayashi, PWR Tag Team Champions The YOLO Twins, and the Kakai Bros

Wrevolution X (Date Unknown)

NHPW Fallout;

23 MARCH NHPW Fallout

NHPW Title match: Aaron O'Malley vs Johnny Hardway
Hair vs. Career: Rogan Karguis vs. London Hargreaves
AOF Championship: "The Don" Michael Morleone vs. Julian Ward – Pro Wrestler

Riot City Wrestling Australia:

23 March 19; Strength Cup tournament Quarter finals

Kurt Baron vs Steve Miller (group A)

Dean Brady vs James Kray  (group B)

Cadie Tre vs Tony Toro       (group C)

Rocky Menero vs Chris Basso (group D)

27 April 19; Strength Cup Tournament Semi Finals

Winner (group A) vs Winner (group B)
Winner (group C) vs Winner (group D)
Winner 1 (A/B)  vs  Winner 2 (C/D)
Winner receives a RCW Title shot

NTW and OWE

30 March 19 Doubles Champion Defense War.  NTW vs OWE

A-Yong-go, the Joker (King group) v. S CIMA, LO (Challenger group)
Sky, porco (NTW) v.s. Hengha (OWE)- NOTE; FUNNEST MATCH to Watch.
Women's match;  Zhu Shung vs Hibiscus Mii  NOTE; This will be a great women's match.
Top Tag team; È wáng kazuya/Tajiri (NTW)  vs. lindaman/T-Hawk (OWE)

Redemption event  (Singapore Pro Wrestling (SPW), Malaysian Pro Wrestling (MPW), Philippine Wrestling Revolution (PWR))

30 March 19

Title Match; MYPW Champion Gotham vs Greg Glorious.
Triple Threat Title match; (Asian Wrestling Grand Championship Jr. Heavyweight)  Shaukat (MYPW) vs Smart Dave (HKWF) vs Ronald (HKWF)
Women's match  Legendary Emi Sakura (GMPW) vs Nor Phoenix Diana (MYPW)
Tag Team Match; Glitched Tony Abel/Mad Scholar vs Jaki G/Yusri
SPW vs PWR;  'The Statement' Andrew Tang (SPW) vs Ken Warren (PWR)

Gatoh Move Pro Wrestling;

March 24th

Exhibition Match Set 1 LIFT 3 minutes;  Hyde vs Earth

Single Match Set 1 for 10 minutes.  Johnathan Johnson vs P-Nutz

Triple Threat Match Set 1 Lift 15 minutes (Shivam's debut match)  Shivam vs Hideo vs force

SPECIAL SINGLE MATCH 1 Round 10 minutes.  Dr.Gore vs Emi Sakura

Tag Team Match Set 1 Lift 15 minutes (Drew's debut match)  Blick Drewz & Moth vs Blue Lotus & Jibzy

SPECIAL 3-way match. Set 1 for 15 minutes.   Thai Golem vs Ek Baki vs Masa Takanashi

22 March Emi Sakura vs Blue Nomi (Mikoto Akeno) Kiba Japan
Heather's Review of St. Louis Anarchy: Hog Wild (5/24/19)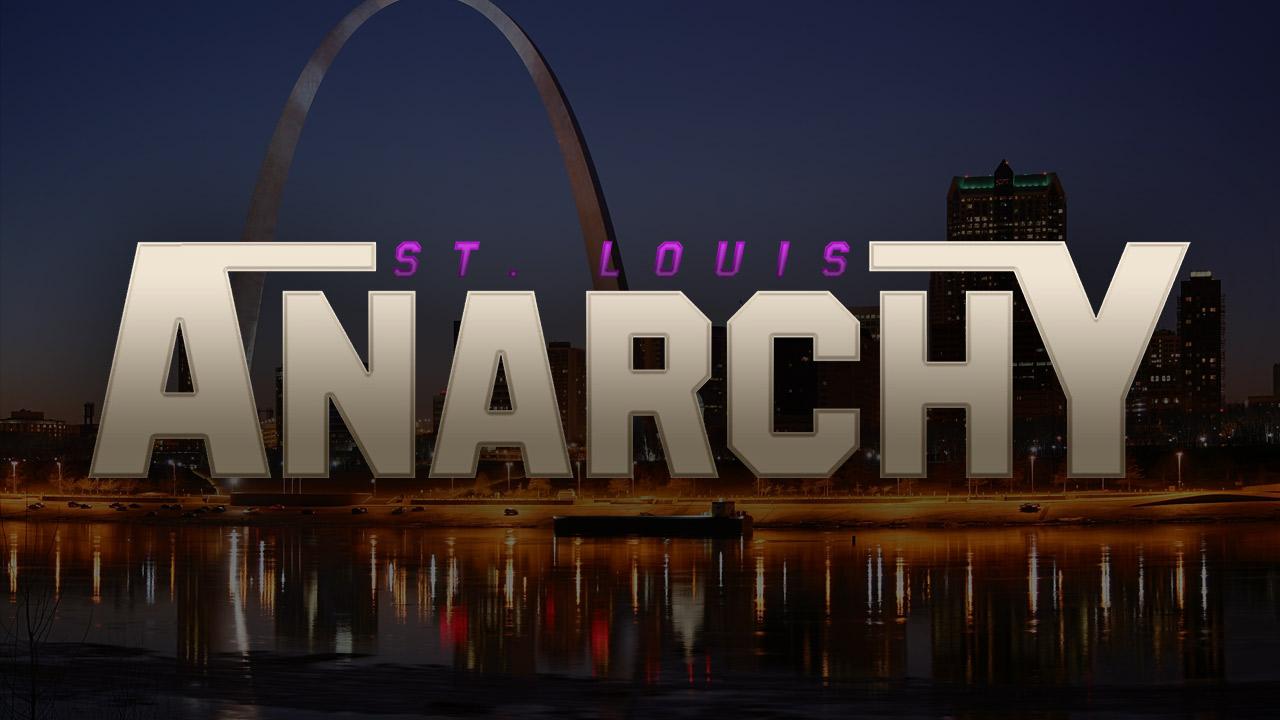 Heather Jeannine details her trip to St. Louis Anarchy's Hog Wild from Memorial Day Weekend!
I should probably quickly explain how I review shows? I don't do star ratings nor do I walk you through matches mainly because I find that dull and I'd rather highlight what I find interesting about a match than tell you what you should like. St. Louis Anarchy is wild live. Anyone who has the opportunity to make it Spaulding Hall for a show should. This show was no exception and was probably my favorite in three years I've been watching/attending their shows. This was the final show before Circus Maximus in July. To jump right into it:
Hog Wild took place on Friday, May 24, 2019 in Alton, IL.
Larry D defeated Jake Dirden
This match was announced ahead of time and was one I was looking forward to. If you're unfamiliar with either of these guys, its time to get acquainted. Larry D is a long-time veteran of the scene and is having a resurgence. While Jake Dirden has quietly been making a name for himself since 2012 and had a pretty cool run within NWL. This match was meant to be an all-out fight and that's what it was. Dirden hit Larry with everything he had and it just wasn't enough to put away Larry who has his eye on the Gateway Heritage Title which has alluded him for some time.
After the match, it was announced that Mikey wouldn't be competing due to injury and Jeremy Wyatt would instead being facing Larry D in the main event.
Anthony "Sharkbait" Gutierrez defeated Jake Omen
Sharkbait is easily one of the fastest progressing people in pro wrestling today. He has an MMA background which he still actively competes in and is getting better with every pro-wrestling match that he has. Meanwhile, Jake Omen is another longtime vet and was debuting at Anarchy with this match. He claims he's spent his time traveling to avoid "shit-holes like Saint Louis" (his words, not mines). This match was fun; it was easy and nothing seemed forced. Omen seemed a bit out of his element but it was still a good match with Sharkbait picking up the win.
Lil Hollywood Hills Everett Connors defeated Christian Rose
There's a couple of important notes to make here. First, Everett Connors rode a bear to the ring. These bears are his best friend Raoul (who had had a paternity test during the pre-party and found out he wasn't his child's father [Y'all definitely want to go to these pre-parties]), Pooh Bear, and Pam the Panda. As the match was starting Rose gave Pam a boot to the face. I liked how much Rose overpowered Hills in this match. It was different than the usual back and forth that Rose gets in matches and Hills had to pull some dodgy moves to try and get the win. The bears got involved in the match too with Pam coming out and surprising everyone as a ref and costing Rose the match. All in all, this was the fun you expect from Hills with the aggression you expect out of Rose.
Jake Parnell defeated Aaron Williams
This was my first-time watching Aaron Williams live and I've got to say, I really liked him. Parnell is a great competitor and has proven he can have a good match with anyone but this was different. There was an evenness here that you don't see too often in Parnell matches because he's that good. Williams ha a quiet confidence to him which I really appreciated. Parnell picked up the win in what was a really solid match and let Williams know he is welcomed back at Anarchy anytime.
Arik Cannon defeated Darin Corbin
This match was a huge throwback to the early days of Anarchy. Neither of these guys has been at Anarchy since December of 2014. Cannon is the PBR sponsored wrestler while Corbin is the Savior, we all need. This was fun and lite. Both guys pulled out their best moves and seemed to have a blast. Cannon picked up the win and hopefully both will be back at Anarchy sooner rather than later.
So, intermission took place after this. Intermission is broken up by none other than Matt Kenway. Kenway is a frustrated kid who seems to get eclipsed at every show by the mainstays of Anarchy or the special attractions that are there. He calls out, well whoever, because he is the best and he wants to prove it. Out comes Buddy Shepherd, well actually, out comes Evan Gelistico dressed as Buddy and he attacks Kenway. Their feud has been running since Anarchy came back and Kenway attempted to send Buddy back to NWL. This sets up a July 19th Circus Maximus match where Matt Kenway will take on Evan Gelistico in a dog collar match.
Craig Mitchell defeated Big Beef
Unless you've been living under a rock, you know who Craig Mitchell is. This match was an all-out brawl. It was messy. It was chaotic. It was fun. It's one those that to understand you really need to watch it. Big Beef is really coming along and has improved leaps and bounds since last year while Mitchell has quietly been making himself an undeniable talent. Mitchell picked up the win here in another fun match.
The Riegel Twins (Logan Riegel & Sterling Riegel) defeated Kicks N Shit (Chip Day & Logan James)
The Riegel Twins are another great acquisition from the NWL days. Kicks N Shit are fun tag team that were put together after feuding a bit; they're coming together quite nicely for a team that isn't together too often. This match was basically Day trying to kick people's heads off and the Riegel's outsmarting Kicks N Shit. It was fun and the Riegel's picked up their second victory in Anarchy.
Gary Jay defeated Thomas Shire
I have a lot to say about this one. In fact, this review is delayed because I had to watch this back twice before I could decide what I wanted to say. It's absolutely no secret that Gary Jay is one of the main men of Anarchy. Gary Jay is one of the main men of the Midwest if we're being honest. Gary Jay goes to war in every single match he has. Don't believe me? Watch him versus Nick Gage, Craig Mitchell, or even the ray of sunshine that is Kylie Rae. Thomas Shire is not a man that is loved in Anarchy. Spaulding Hall boos him before he ever even makes it out of the curtain. Thomas Shire is a star in the making.  I was hyped about this match going in. I've liked Shire since I saw him last July and ever since then, I've been impressed with each and every match he's had. This was war. That isn't meant to make you roll your eyes either. Within minutes of the match, a headbutt led to a crimson mask over Shire's, well his body basically. To the point that Gary Jay was covered too. Leading into this match, Shire was confident that he was going to put out Gary. That Gary was a marked man and that all he had to do was pick the scraps. Unfortunately for Shire, Gary isn't human and he was about to show any weakness. Everyone should be watching this match. Watch for the story. Watch for the gore. Watch for people beating the heck out of each other. Just watch it. The VOD doesn't do the bloody mess any justice, it doesn't do the atmosphere any justice, it doesn't even do Shire nor Jay any justice but it shows you one hell of a match that I will never forget.
St. Louis Anarchy Gateway Heritage Championship-Jeremy Wyatt defeated Larry D
If you've never seen Jeremy Wyatt, you're doing yourself a disservice. The man is hatred in living form. Larry D was pulling double duty here and gunning for that belt again. This belt is contested under 'Pure wrestling rules' and while I don't understand those rules, Wyatt sure does as he continues to use them to his advantage. Larry used every trick he could muster but Wyatt is just smarter and trickier and continued his reign which he is trying to make last to 2000 days.
Top to bottom, this was a fun show and I recommend it to anyone who wants to see good wrestling. It's already up on IW.TV and you can use the code STLANARCHY for 20 days free. Check it out, check out their prior shows, and prepare for July 19th!
Flaming Oracle: Images of the Past (OWE Match Result)
OWE held a tournament for their new Dragon Legend Championship. Shawn goes into details about the Finals and the inaugural champion!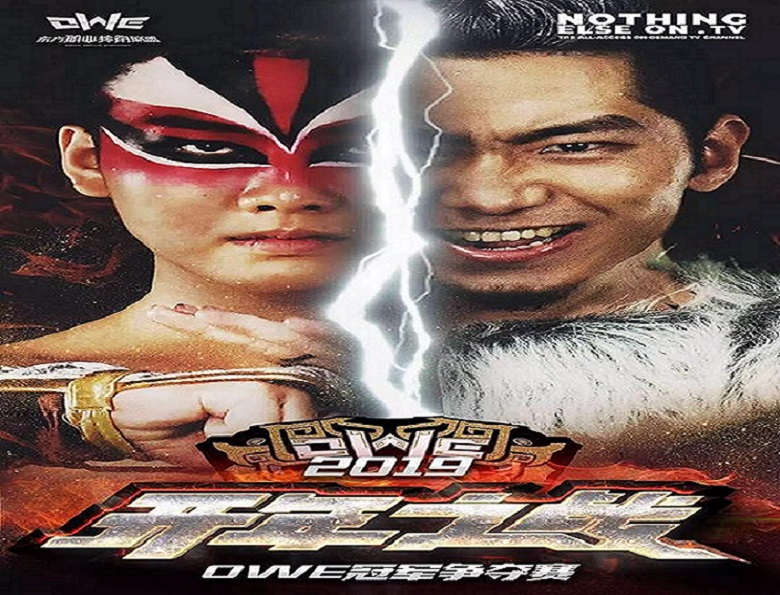 OWE held a tournament for their new Dragon Legend Championship. Shawn goes into details about the Finals and the inaugural champion!
On 20 April 2019, a match took place in Shanghai China which brought back memories of the past.  It has been thirty years removed, since the legendary matches of Ricky the Dragon Steamboat and Ric Flair took place.  I am not comparing the two, only certain aspects of those matches can be considered.  Amazingly both wrestlers have slightly over a year in the wrestling experience.
Oriental Wrestling Entertainment (OWE) held a sixteen man tournament to crown their first Dragon Legend Championship.  On this evening, the final two men faced each other.  General Guan (Zhao Junjie) and Wolf Logan (Fan Hewei) brought back memories past.  The match held multiple technical moves, quick counters, and several near pinfalls.  FIFTY EIGHT minutes of fast paced offensive maneuvers between two equals.  So, if you don't have NEO-TV this is what you missed.
The match started off slow as each competitor tested the other.  Several arm bars, hip tosses, and counters left both men at a stalemate. The fans began their wolf howls in support of Wolf Logan.  The two hit the ropes in multiple combinations and counters between the two gladiators.  Logan attempted a quick pin, but was easily kicked out by the General.
The match continued with a series of slap shots before Logan dropped Guan with a kick to the knee.  The wolf hit the ropes, but General Guan rushed forward slamming Logan down with a shoulder block.  Neither man had the advantage after ten minutes of wrestling.
The fifty minute mark saw Guan throw Logan into the corner, followed by a series of forearm strikes that dropped Logan to his knees. Guan attempted a pinfall, but Logan kicked out at two and a half.  The General continued with a single leg Boston crab.  The hold was broken when the Wolf reached the ropes.
After the break, Logan countered Guan's attempt to send him into the ropes.  Logan performed a Kung Fu round kick followed by a Hurricarama sending the General outside of the ring.  Logan jumped over the top rope to land on Guan. After a short scuffle outside, both men returned to the ring as Logan pulled a snap suplex followed by a low body drop kick to lay Guan flat onto the mat.  The General kicked out of the pinfall after a two count.
Both men were exhausted after fifty minutes.  Guan kicked Logan in the knee and hit the rope to perform a spinning forearm chop.  The referee counted to six before either man began moving again; with General Guan recovered first.  Slamming Logan into the corner and hitting a double arm suplex, once again Logan kicked out at the count of two.  
Following a series of forearms that did little effect on either wrestler, Logan hit two knee drop face plants for another pin attempt.  Guan once again kicked out at the two and a half count by the referee.
Before Logan could start his next attack, Guan hit him with a powerslam.  A second attempt at Guan's finishing move the Dragon Hammer failed. Logan followed the counter with an F5 and a spinning screw kick, but Guan kicked out on a two count. Guan struggled to stand up.  Logan missed a second spinning kick when Guan stepped away from the attack.  The General hit a spinning clothesline for another pinfall attempt.  Logan kicked out on on two.
Guan hit the ropes for a new attack. Logan countered the attack with a superkick.  Once again, Guan kicked out at the two and a half count.
Logan attempted a rope attack, but Guan countered again with a series of blocks.  Guan threw an old school 'Big Show' punch that laid Logan out. It appeared Logan was unconscious as the General performed his Dragon Hammer finish.  
It appeared that Logan kicked out of a two count, but the referee rang the bell at 58 minutes and 18 seconds.  General Guan earned the victory. Both competitors were motionless on the mat as teammates entered to help them. 
Fellow wrestlers came out applauding the performance as teammates helped the competitors regain consciousness.  OWE's president Tony Chen, Michael Nee, and Cima presented the title to General Guan as fellow wrestlers held the first champion up for the presentation.