The Good, Bad and Ugly: WWE Raw (03/25/19)
How did Raw grade out on the Good, Bad, Ugly scale this week?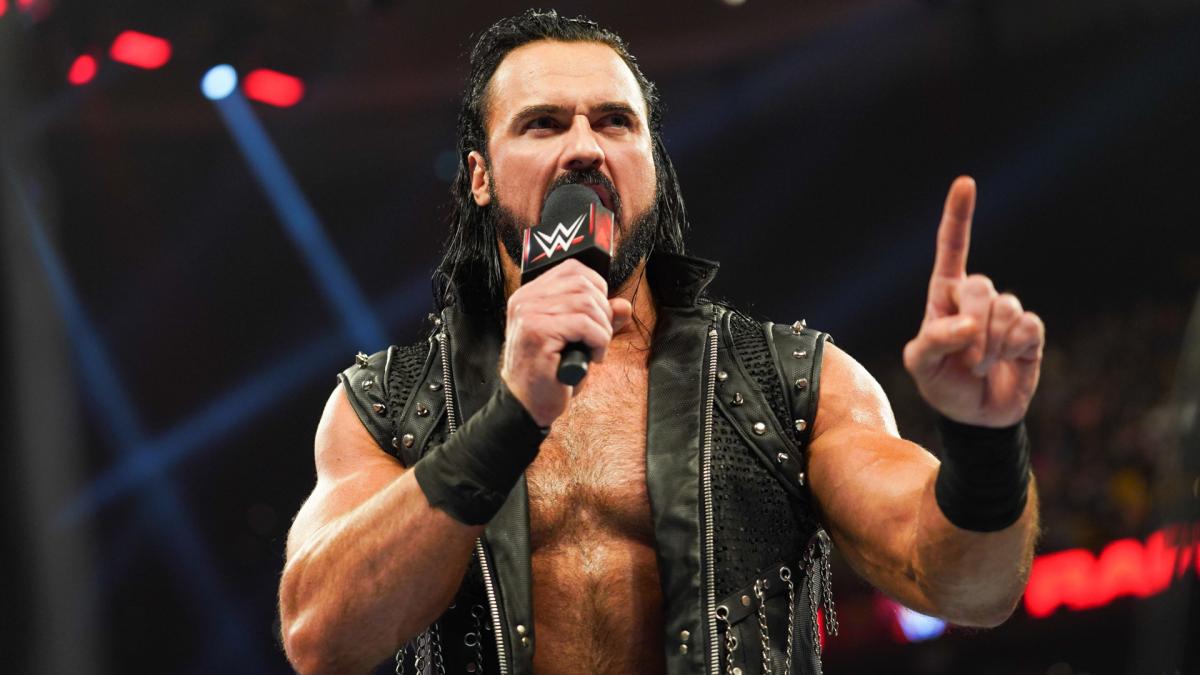 Bobby is back! And he has your Good, Bad, and Ugly look at WWE Raw!
After a week off, I know you need your Good, Bad and Ugly fix!  Well here we go, another week closer to WrestleMania!  Raw, SmackDown and NXT better be on their Good behavior, however it is known historically that wrestling fans are gluttons for punishment.  Will Raw damage us so close to the Big Day? Or will everything be All Good?
GOOD
Beat the Clock- Ronda Rousey vs. Sarah Logan
Sarah Logan looked very Good in there.  She has impressed in her very little ring time and has a lot of talent.  The key here was minimal but effective Rousey Offense.  Rousey didn't get to do much and the fans were rewarded with a better than usual match out of her.  A short but Good, quick match.  Rousey Wins! 
Finn Balor vs. (I.C. Champion) Bobby Lashley w/ Lio Rush and Jinder Mahal w/ The Singh Brothers
After the no-auto rematch clause has been established we now get to watch former champs fight for their title rematch before getting them.  Originally set to face Lashley and Lio Rush in a Handicap Match we were given the always ready to be embarrassed Jinder Mahal as a substitute. This was an over the top, 5 on 1 type of heel disaster.  Luckily the likes of Finn Balor doesn't usually have a Bad Match.  This one was no different as Balor shined as he always does.  No matter the case Balor seems to almost always put on a Great show.  Lashley and Mahal also looked sharp and this was a Good one.  A ton of action ending with a "dive" onto all of the heels by Balor.  Balor then hit a game ending "Coupe de Grace" onto Mahal for the shocking victory, sewing up a Title shot at WrestleMania.  A frustrated Lashley then destroyed his teammates after the loss.  Solid match!
Aleister Black and Ricochet vs. Raw Tag Team Champions The Revival
Unless you have been living under a rock, the upstarts of NXT have been on an impressive streak, continuously giving over the top standards in their matches.  Ricochet and Black have been red hot and almost flawless in their time on the main roster so far.  No one can deny the tag team abilities of the current Tag Team Champions The Revival either.  With their exceptional tag team chemistry and style they have more than earned those belts.  This wasn't a perfect match, in fact there was a lot not to like about it at times.  The pace was off, Black kept missing his kicks and knees.  It looked Bad, even like it could be Ugly.  However with a "double Black Mass" followed by the always impressive "630" it ended on a Good note.  Black and Ricochet Win Again!
Drew McIntrye
Drew McIntyre is the total package.  He can work, tell a story and is very strong on the microphone.  This week was no different.  He has a strong delivery and says everything with a certain conviction in his tone.  That is exactly the way you need to come out when you are challenging the "Big Dog" Roman Reigns.  After McIntyre has been running rough shot on all 3 of the Shield Brothers as of late, he has turned his sites on Reigns by himself.  The challenge at WrestleMania has been set and he even had the nerve to put Roman's wife and kids into the promo.  Reigns had enough and confronted McIntyre roughing him up before getting a low blow and "Claymore Kick" to end it.  This was a Good promo and should make for a strong match at WrestleMania. 
Sasha Banks vs. Natalya
With little to no hope for this one, it delivered a surprise.  Natalya was on this week and the Boss as usual had a Good showing.  The action was well done, and the story was told, hyping what could be a huge WrestleMania match to come.  Tamina Snuka managed to only barely do anything here by interfering and causing a D.Q. and Sasha Banks Win!  Snuka is a nightmare in the ring, on the mic and otherwise.  She literally cannot move without being a joke.  She can't sell a move, and cannot even do her one move (a superkick) without looking like she will lose her balance.  Snuka is just horrible and it is mind boggling that she has a job.  Get her out of there please WWE!  She is horrendous in every way possible!   She however didn't really work this match and the Banks/Natalya Match was surprisingly okay, and for them, that is Good enough. 
Baron Corbin vs. Apollo Crews
This was essentially a squash on Crews.  Corbin straight dominated Crews in an effort to give him some credit.  WWE spent a lot of time hyping Corbin's accomplishments and almost force feeding the audience Baron Corbin, who is already hated enough.  Having said that, this was a decent, quick match.  Corbin Wins with "End of Days."  After the match Corbin continued his assault on his fallen foe with another "End of Days."  Bravo to WWE for having most of Corbin's trash talking off-air and not making us listen to his half ass promo skills.  Good Match though!
BAD
Triple H
Triple H is great on the mic, and in the ring.  He has a presence and respect of most who have watched him.  This promo was long and unnecessary.  The whole legal note from Batista's lawyers is just cheesy.  This is poor writing.  HHH delivered a usual stellar promo, but the content and length made it land on the Bad column.  HHH's career is now on the line at WrestleMania, and this is just pointless.    
Last Man Standing Match- Drew McIntyre vs. Dean Ambrose
Considering the nature of this match and the participants, we could have had a lot better.  Yes, McIntyre beat the living hell out of Ambrose and as usual, Ambrose looked like he was on vacation in there.  This was violent but Bad.  McIntyre gave Ambrose a hell of a lot of pain and suffering but it was a "Claymore Kick" after sending Ambrose through a table that ended this match with a 10-count.  McIntyre wins this painful match! 
UGLY
(Opening Segment) Ronda Rousey
Ah, Ronda Rousey the Tamina Snuka of the "A" players.  She is a train wreck every single time she is given the mic.  She literally didn't even do the "mic drop" right, as that means you don't pick it back up.  She did this twice.  No one cares, and every time Rousey goes on the mic, she gets further away from being savable.  Lynch and Charlotte interrupted and although Lynch was on point as usual, the Ugly outweighed the Good.  Crap opening, and we can only pray that they don't talk at WrestleMania, and keep Rousey out of action as much as humanly possible.  This was an Ugly opening.    
Beat the Clock- Charlotte Flair vs. Ruby Riott
Both are very talented but this match sucked!  Charlotte was moving slow and it showed.  Riott couldn't and didn't get anything Good going.  It is a shame that the Riott Squad continues to be jobbed out every week.  Another crap match, and all it can do is worry us about the quality of the match coming up at WrestleMania.  Charlotte Wins!  (Took the lead in the beat the clock)
Beat the Clock- Liv Morgan vs. Becky Lynch
It hurts to say as personally I love Liv Morgan and Becky Lynch but this was a very weak showing.  Just not a Good match.  Lynch Wins and Wins the Beat the Clock Challenge!  (Shocker)
A Moment of Bliss
This is literally a joke.  Alexa Bliss is fantastic but there is a limit, and I believe WWE has reached it.  This is the kind of crap that makes people crazy.  No one wants SNL on WWE, at all, especially in a match.  Che and Yost need to stick to comedy as Pro Wrestling will get you killed.  The whole angle with Strowman is total cheese and this promo and now feature going to WrestleMania is unbelievably Ugly!  They have no business being a part of the show and now they are going to take up spots in the "Andre" Battle Royal which could be used by people who deserve it.  Make it stop!  
Seth Rollins
Rah rah, let's all beat Brock Lesnar together, la-di-da.  This was not Rollins best work.  Heyman is pretty much gold on the mic but it was long winded and pointless the entire time he spoke.  We can only "pray" that the rest of the hype goes better.  It doesn't help things when Heyman begs as it just looks horrible.  Heyman is a genius but this isn't his best role.  Surprise again, as they are doing a "dress rehearsal" without the most important person there, the Champ.  This just wasn't Good but it was Ugly.  Let's hope the actual match will deliver better than the hype. 
Kurt Angle vs. (U.S. Champion) Samoa Joe
Considering the level of talent here, this was an Ugly match.  The strikes looked horrible, the pace was Ugly, the whole match was just not what it should have been.  A careful Samoa Joe looks horrible and Angle cannot retire fast enough, as his body is just not able to go like it used too.  This was just an Ugly Match all around and hopefully, AJ Styles can do better for everyone.  Samoa Joe locks in a "Coquina Clutch" and Angle rolls it into a pin for the victory!  Again this just was an Ugly shame of a match. 
FINAL
Overall
Well my friends, when there is a tie, we go to the Bad.  This was plain out an UGLY Monday Night Raw, and what a horrible time for this to happen.  Things just didn't click this week for the boys from the "red" brand.  The "A" players were lax and the "B" players didn't help any.  After this embarrassing week on Raw things hopefully can only get "Better" from here.  What a disappointment though!  Even the Good was charity as it was just above crap level for the most part.
Monday Night Raw this week was an Ugly shame but we still have SmackDown and NXT who always seem to lift our spirits.  They have their work cut out for them this week though however after Monday Night Raw stunk out the place.  Will the other brands be able to save the day?  Time will tell, on the next Good, Bad and Ugly!