Greg DeMarco's Three Stars Of The Night: WWE Raw (3/18/19)
Who delivered the biggest performances of the night on Raw?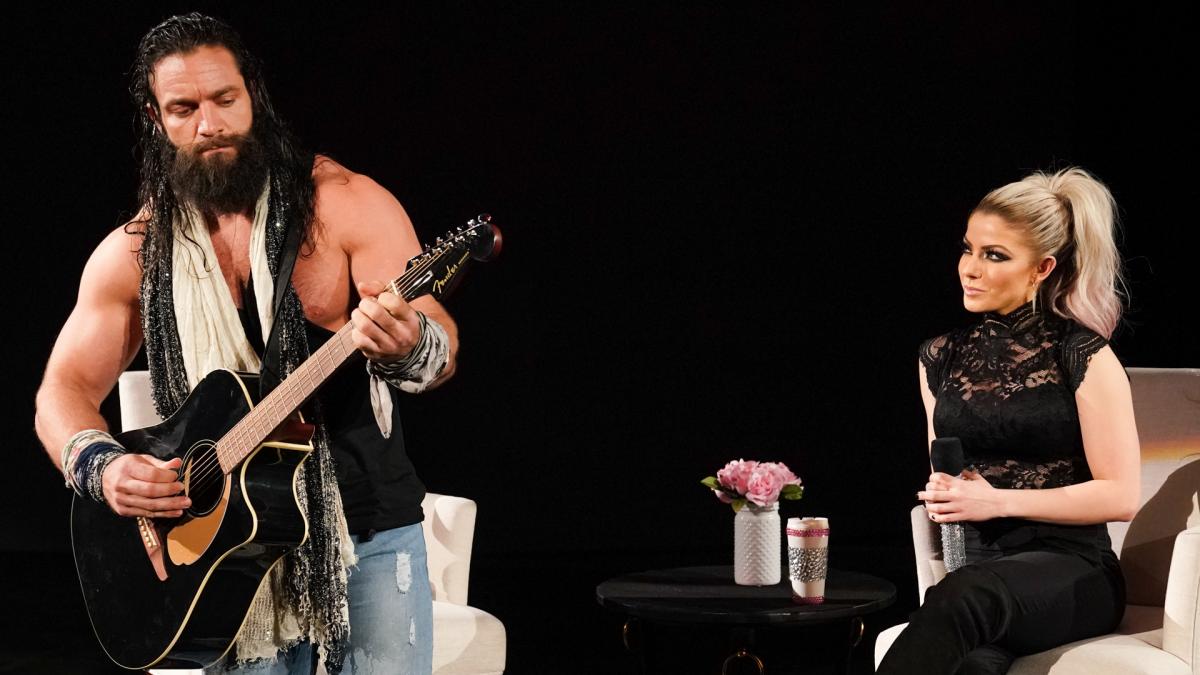 Greg DeMarco brings the Three Stars of The Night back with the March 18 episode of WWE Raw from Chicago!
Raw was live from Chicago, on the Road To WrestleMania, and it seemed like the perfect night to revive the Three Stars! I mean, it's a mega city for the company and a very important Raw. I figured the entire roster would step up in a huge way. I was wrong…
But we did get a packed WWE Raw, including Kurt Angle's opponent being revealed as Baron Corbin, Beth Phoenix officially returning to the ring, and the heat being turned to 11 on Brock Lesnar vs. Seth Rollins. Now, it's Three Stars time…shall we?
The Third Star: Leo Rush
I know people find Lio Rush annoying, and it means he's doing his job. In reality, he delivers in a big way on a weekly basis, making Bobby Lashley more relevant and usually putting in a great in-ring performance. This week was no different, especially when he was selling for Braun Strowman. Bobby Lashley also let it happen to Lio Rush, which is another way Lio delivered–letting Lashley's character develop even further. Hate on Lio Rush if you must, but he continues to enhance Bobby Lashley's entire act on a weekly basis.
The Second Star: Elias
Few people have a better grasp on their character than Elias (Alexa Bliss being one of them), and he's gotten it to a point where it's effortless. To me, that means we may see a big push coming for him after WrestleMania. In this segment he delivered a strong promo, interacted brilliantly with Alexa, got the desired reactions out of the crowd, and perfectly foreshadowed a WrestleMania interruption that very well might be John Cena. Count me in as walking with Elias.
Honorable Mention: Paul Heyman, Alexa Bliss, Ronda Rousey, and Sasha Banks
And now… a distinction usually reserved
for the top performer of the night …the first star!
The First Star: Seth Rollins

If there was any question who has taken up the mantle of leading WWE Raw, it should be answered now. Seth Rollins delivered in a big way on Raw. Last year he carried things as Intercontinental Champion, and I think he's more than ready to be the Universal Champion. I look forward to seeing his run, with opponents like Drew McIntyre waiting in the wings after WrestleMania.
But can I put in for a Rollins vs. Batista program post-WrestleMania? Please? Nothing would make me happier than seeing Big Dave put Seth over before heading back to Hollywood.
---
Who are your Three Stars of WWE Monday Night Raw? Comment on social media @ChairshotGreg, @theCHAIRSHOTcom, and use the hashtag #UseYourHead!
---
In hockey, a game's "Three Stars Of The Night" represent the top three performers of the night. For more clarification, I defer to this Pittsburgh Gazette explanation:
"The tradition dates to the 1936-37 season, when Imperial Oil became the principal sponsor of Hockey Night in Canada radio broadcasts and was seeking a way to promote one of its products, Three Star gasoline. The idea of doing so by selecting the top three performers in a particular game purportedly came from a Canadian advertising agency.
Many clubs do recognize the player with the most three-star selections with an award or trophy, usually in conjunction with a corporate sponsorship, at the end of the season (or sometimes, each month). All six Canadian franchises, for example, have an affiliation with a well-known brewery.
The NHL keeps track of its own Three Stars Of The Night selections, but that is done on a league-wide basis. The league employs a system that awards 30 points to a first star, 20 to a second star and 10 to a third – a running total can be found on the league's website – but it does not present an award based on them."
In hockey tradition, the first star represents the best of the three, but all three are considered to be receiving a high honor.