Greg DeMarco's Three Stars Of The Night: WWE Raw (3/25/19)
Who delivered on Raw?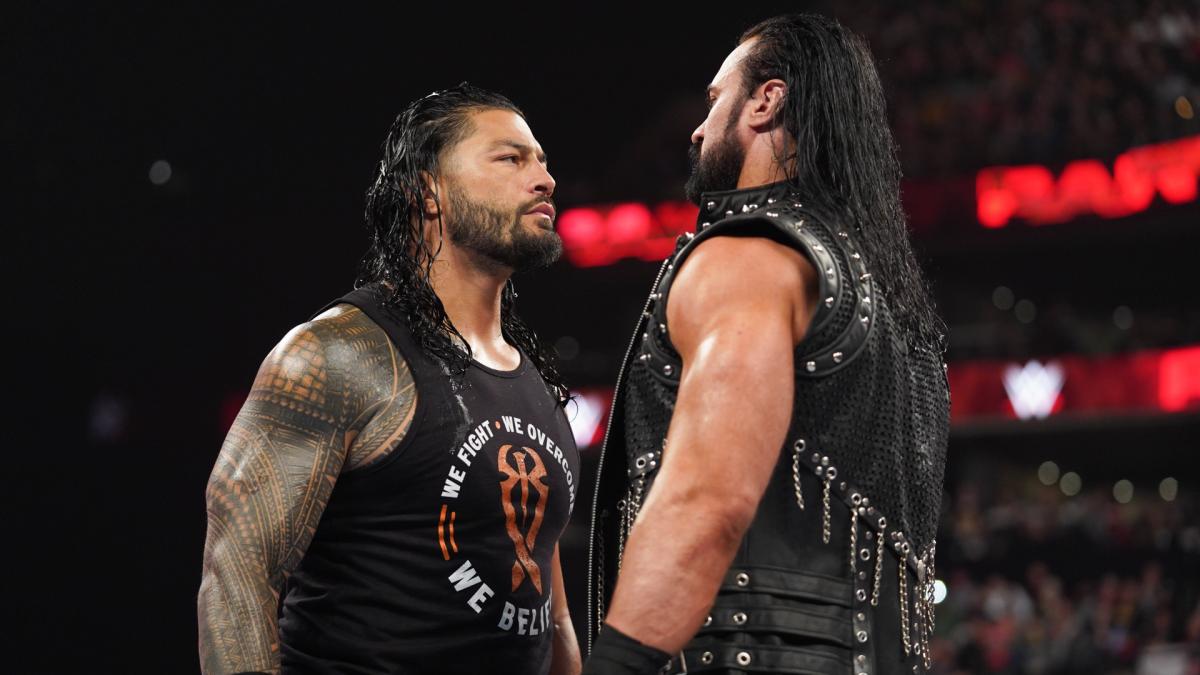 Which superstars stand out to Greg DeMarco as he looks back at Monday's WWE Raw in Boston to identify the Three Stars Of The Night?
The second to last Raw on the Road to WrestleMania was live from Boston! The night focused around some of the major storylines for the Grandaddy Of Them All, featuring a Beat The Clock Challenge that you won't see mentioned more in this article! (Sorry ladies, didn't jump out at me this time.) But who did jump out at me? Let's find out now!
The Third Star: Roman Reigns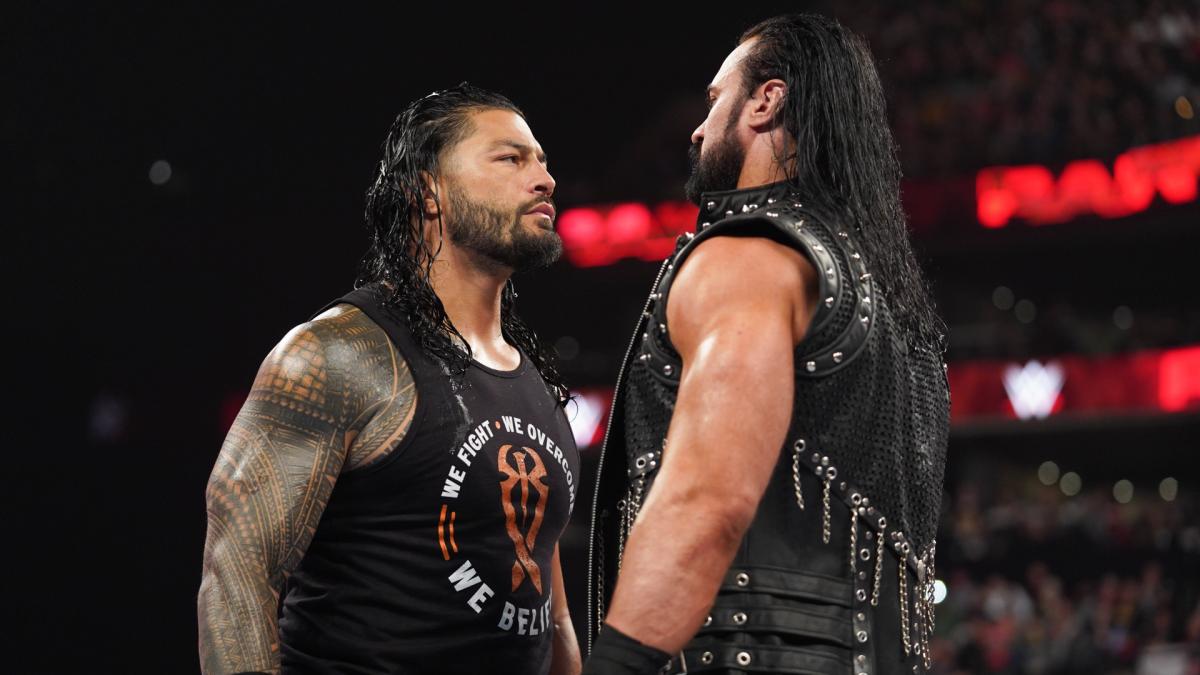 The Big Dog Of The World Wrestling Federation is back and the wrestling world is better for it. Roman Reigns delivered in a way that made Drew McIntyre–who himself must have read my column from last week–look like a big deal. With just  a few weeks of build, their WrestleMania showdown seems like a can't miss match, one that we are likely to see in the future, possibly at another WrestleMania with higher stakes. Great night for the Big Dog.
The Second Star: Sasha Banks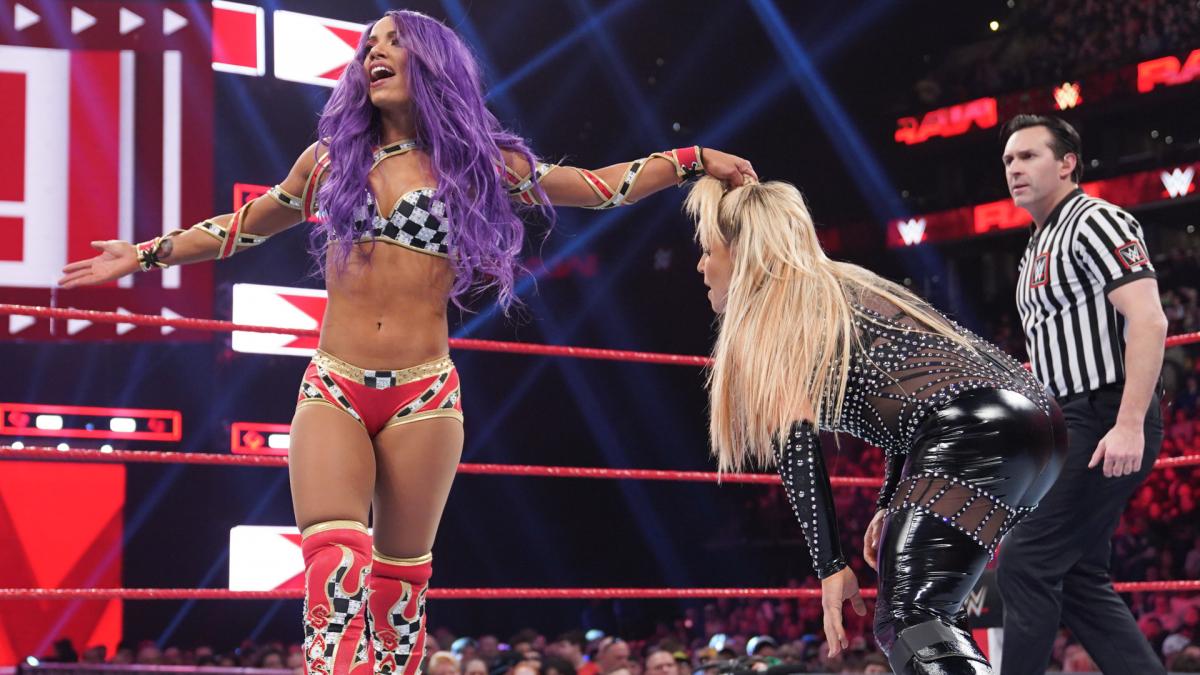 It was indeed Boss Time for Sasha Banks during Monday's Raw. Sasha being Bayley's pure opposite is working, even if it's destined to lead to another feud between the two. She was at her heel best, and seemed to bring out the best in Natalya. I wanted to see Sasha pick up the win, but that wasn't meant to be as we've got stories to tell! but if we cna get more of this Sasha, I am on board.
Honorable Mention: Seth Rollins, Paul Heyman, Alexa Bliss
And now… a distinction usually reserved
for the top performer of the night …the first star!
The First Star: Drew McIntyre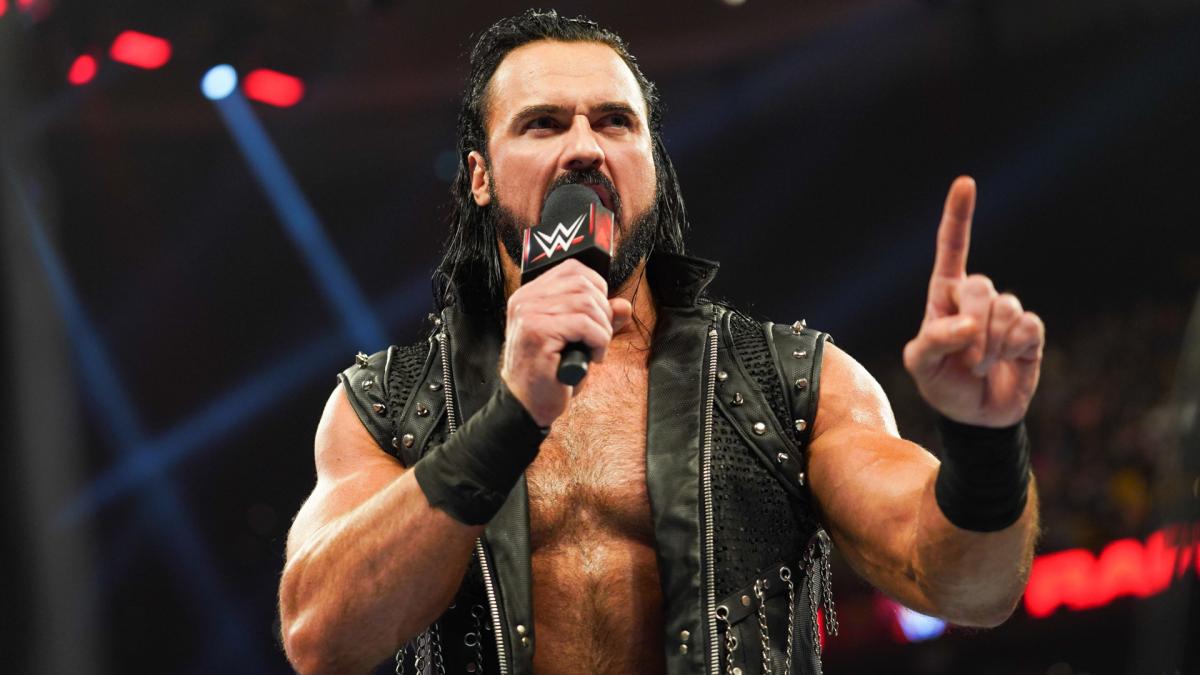 I was
critical of Drew's performance last week
–and obviously he was reading! (No he wasn't.) Drew stepped up his mic game his week, and followed it with intensity in the ring. Both his brawn with Roman Reigns and win over Dean Ambrose were great. Ambrose seems to be treating McIntyre like Reigns did Braun Strowman–he wants to make him. In my eyes, it can work. I am on record in saying that Drew is going over Roman Reigns at WrestleMania, and if that goes down as I suspect, his star will indeed be on the rise.
---
Who are your Three Stars of WWE Monday Night Raw? Comment on social media @ChairshotGreg, @theCHAIRSHOTcom, and use the hashtag #UseYourHead!
---
In hockey, a game's "Three Stars Of The Night" represent the top three performers of the night. For more clarification, I defer to this Pittsburgh Gazette explanation:
"The tradition dates to the 1936-37 season, when Imperial Oil became the principal sponsor of Hockey Night in Canada radio broadcasts and was seeking a way to promote one of its products, Three Star gasoline. The idea of doing so by selecting the top three performers in a particular game purportedly came from a Canadian advertising agency.
Many clubs do recognize the player with the most three-star selections with an award or trophy, usually in conjunction with a corporate sponsorship, at the end of the season (or sometimes, each month). All six Canadian franchises, for example, have an affiliation with a well-known brewery.
The NHL keeps track of its own Three Stars Of The Night selections, but that is done on a league-wide basis. The league employs a system that awards 30 points to a first star, 20 to a second star and 10 to a third – a running total can be found on the league's website – but it does not present an award based on them."
In hockey tradition, the first star represents the best of the three, but all three are considered to be receiving a high honor.