Is Dean Ambrose Already Gone From WWE?
Is Dean already gone?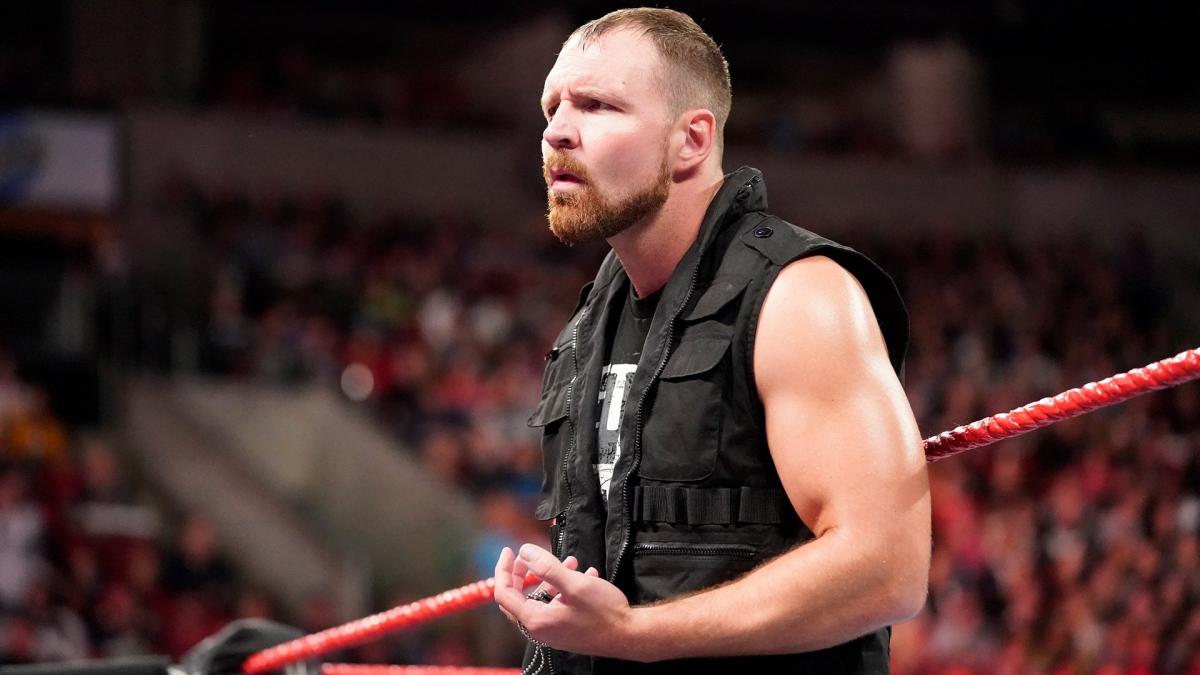 Dean Ambrose is on his way out of WWE. Or maybe he isn't. Both opinions have been bandied about online for a few months now and the only one that really seems to know the truth is Ambrose himself.
But The Lunatic Fringe isn't talking. Dean doesn't do social media and he never really has. He also rarely appears out of character, all of which means it's incredibly hard to know exactly what's going on in his mind. Why is he leaving? Is he really that fed up with WWE and is he heading to AEW? Is it possible that Dean Ambrose is already gone from Vince McMahon's company?
WWE advertised The Shield's Fastlane match against Drew McIntyre, Bobby Lashley and Baron Corbin as the last ride for The Hounds of Justice. The point was hammered home in the days leading to the event, during the event and on the Monday Night Raw after the event.
All of this led many fans to question if Ambrose was ever truly leaving in the first place. After all, to get an "official" word from WWE that Dean is leaving was one thing. But for the company to suddenly begin pushing the narrative on TV is something else altogether.
Why would the company begin driving the story as a focus on WWE programming? What's the reason behind it? Dean never announced a farewell tour and even if he wanted to, would WWE have allowed that to happen? When was the last time that an active Superstar's impending departure was written into the storyline unless that Superstar was set to retire?
WWE's work to constantly remind the world that Dean is leaving reeks of a work. Fans know this and recognized it from the very beginning. Had WWE kept quiet about the situation and never pursued it on TV, maybe fans wouldn't currently be spreading their conspiracy theories.
Fans believe that Ambrose is not gone and all of this is nothing more than a way to perhaps repackage him and eventually start over. Who can blame them for feeling this way? WWE isn't always forthright with the truth and the company must always do what's good for business. So what is the truth?
The fact is that WWE's heavy-handed work before, during and after Fastlane suggests that Dean Ambrose's run is already over. He doesn't really have anything to do now, as The Shield wrapped up its angle with Corbin and company.
Ambrose's issues with Seth Rollins have been swept under the rug. Roman Reigns wanted his boys back together for one last ride and that's what he got. Dean didn't speak at Fastlane and he also didn't speak at Raw on the next night. He doesn't seem interested in cutting a promo and WWE doesn't seem interested in giving him the mic.
Of course all of that could be done by design, but who knows for certain? Rumors are already spreading that WWE intends on keeping The Shield going and that Ambrose will be replaced. All signs point to the end. Dean's WWE contract is reportedly up at the end of April but is it possible that he will now sit out the remainder of his time and not be used on TV?
It seems like an odd notion to pay a man to sit at home but it's been done many times before. Ambrose doesn't seem to be a problem backstage and virtually no one has complained outside of WWE that he's poison in the locker room. 
But maybe he's just finished. He supposedly has not been happy with the nonsense in WWE over the past several months and if that's true, then fans can completely understand it. Monday Night Raw has not been the best pro wrestling program on a consistent basis in a very long time. WWE can do better and everyone knows it.
So for a guy like Dean Ambrose, who is passionate about the business and wants more from it than just sports entertainment, his current run has surely not been much fun. He was poised to become the top heel in WWE but his turn was mishandled from day one. WWE just didn't seem to know where to go next and he struggled as a result.
But AEW is an option and fans can't ignore that. A lot of money is being thrown around to sign talent and there definitely seems to be a very solid business plan in place. But it's extremely easy to automatically declare that Cody Rhodes' new company is Dean's next landing spot. The truth is that every time a WWE Superstar has a bad night now, he's suddenly on his way to AEW.
Perhaps Ambrose will become a major star in AEW. It's hard to believe that he would go to Impact Wrestling or even Ring of Honor, though neither company is out of the realm of possibility. What are the chances that he could go to New Japan Pro Wrestling and become one of the hottest new stars in the entire company?
Or what if it's all just a work and Dean Ambrose isn't going anywhere? The guessing game becomes tiresome for many fans, who just want to know the truth. But that's the allure of pro wrestling and the only option that everyone has is to just wait this one out. Dean Ambrose was an integral part of WWE over the past seven years and if he's gone, then he will surely be a big star in his new venture. But what happens next is anyone's guess.