Is Dean Ambrose Already Gone From WWE?
Is Dean already gone?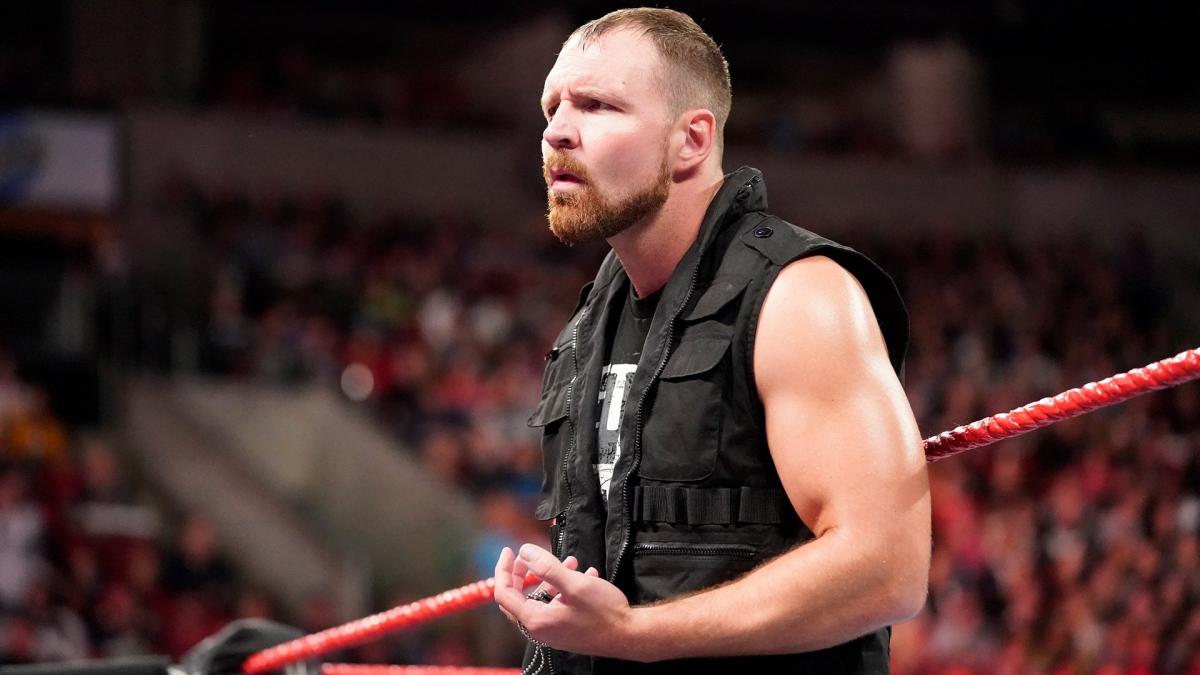 Dean Ambrose is on his way out of WWE. Or maybe he isn't. Both opinions have been bandied about online for a few months now and the only one that really seems to know the truth is Ambrose himself.
But The Lunatic Fringe isn't talking. Dean doesn't do social media and he never really has. He also rarely appears out of character, all of which means it's incredibly hard to know exactly what's going on in his mind. Why is he leaving? Is he really that fed up with WWE and is he heading to AEW? Is it possible that Dean Ambrose is already gone from Vince McMahon's company?
WWE advertised The Shield's Fastlane match against Drew McIntyre, Bobby Lashley and Baron Corbin as the last ride for The Hounds of Justice. The point was hammered home in the days leading to the event, during the event and on the Monday Night Raw after the event.
All of this led many fans to question if Ambrose was ever truly leaving in the first place. After all, to get an "official" word from WWE that Dean is leaving was one thing. But for the company to suddenly begin pushing the narrative on TV is something else altogether.
Why would the company begin driving the story as a focus on WWE programming? What's the reason behind it? Dean never announced a farewell tour and even if he wanted to, would WWE have allowed that to happen? When was the last time that an active Superstar's impending departure was written into the storyline unless that Superstar was set to retire?
WWE's work to constantly remind the world that Dean is leaving reeks of a work. Fans know this and recognized it from the very beginning. Had WWE kept quiet about the situation and never pursued it on TV, maybe fans wouldn't currently be spreading their conspiracy theories.
Fans believe that Ambrose is not gone and all of this is nothing more than a way to perhaps repackage him and eventually start over. Who can blame them for feeling this way? WWE isn't always forthright with the truth and the company must always do what's good for business. So what is the truth?
The fact is that WWE's heavy-handed work before, during and after Fastlane suggests that Dean Ambrose's run is already over. He doesn't really have anything to do now, as The Shield wrapped up its angle with Corbin and company.
Ambrose's issues with Seth Rollins have been swept under the rug. Roman Reigns wanted his boys back together for one last ride and that's what he got. Dean didn't speak at Fastlane and he also didn't speak at Raw on the next night. He doesn't seem interested in cutting a promo and WWE doesn't seem interested in giving him the mic.
Of course all of that could be done by design, but who knows for certain? Rumors are already spreading that WWE intends on keeping The Shield going and that Ambrose will be replaced. All signs point to the end. Dean's WWE contract is reportedly up at the end of April but is it possible that he will now sit out the remainder of his time and not be used on TV?
It seems like an odd notion to pay a man to sit at home but it's been done many times before. Ambrose doesn't seem to be a problem backstage and virtually no one has complained outside of WWE that he's poison in the locker room. 
But maybe he's just finished. He supposedly has not been happy with the nonsense in WWE over the past several months and if that's true, then fans can completely understand it. Monday Night Raw has not been the best pro wrestling program on a consistent basis in a very long time. WWE can do better and everyone knows it.
So for a guy like Dean Ambrose, who is passionate about the business and wants more from it than just sports entertainment, his current run has surely not been much fun. He was poised to become the top heel in WWE but his turn was mishandled from day one. WWE just didn't seem to know where to go next and he struggled as a result.
But AEW is an option and fans can't ignore that. A lot of money is being thrown around to sign talent and there definitely seems to be a very solid business plan in place. But it's extremely easy to automatically declare that Cody Rhodes' new company is Dean's next landing spot. The truth is that every time a WWE Superstar has a bad night now, he's suddenly on his way to AEW.
Perhaps Ambrose will become a major star in AEW. It's hard to believe that he would go to Impact Wrestling or even Ring of Honor, though neither company is out of the realm of possibility. What are the chances that he could go to New Japan Pro Wrestling and become one of the hottest new stars in the entire company?
Or what if it's all just a work and Dean Ambrose isn't going anywhere? The guessing game becomes tiresome for many fans, who just want to know the truth. But that's the allure of pro wrestling and the only option that everyone has is to just wait this one out. Dean Ambrose was an integral part of WWE over the past seven years and if he's gone, then he will surely be a big star in his new venture. But what happens next is anyone's guess.
SANADA, From Breakout Performance To Breakout Year ?
Valentin brings us some thoughts of the up and coming SANADA. If you haven't watched the match between Minoru Suzuki and SANADA, go back and do that.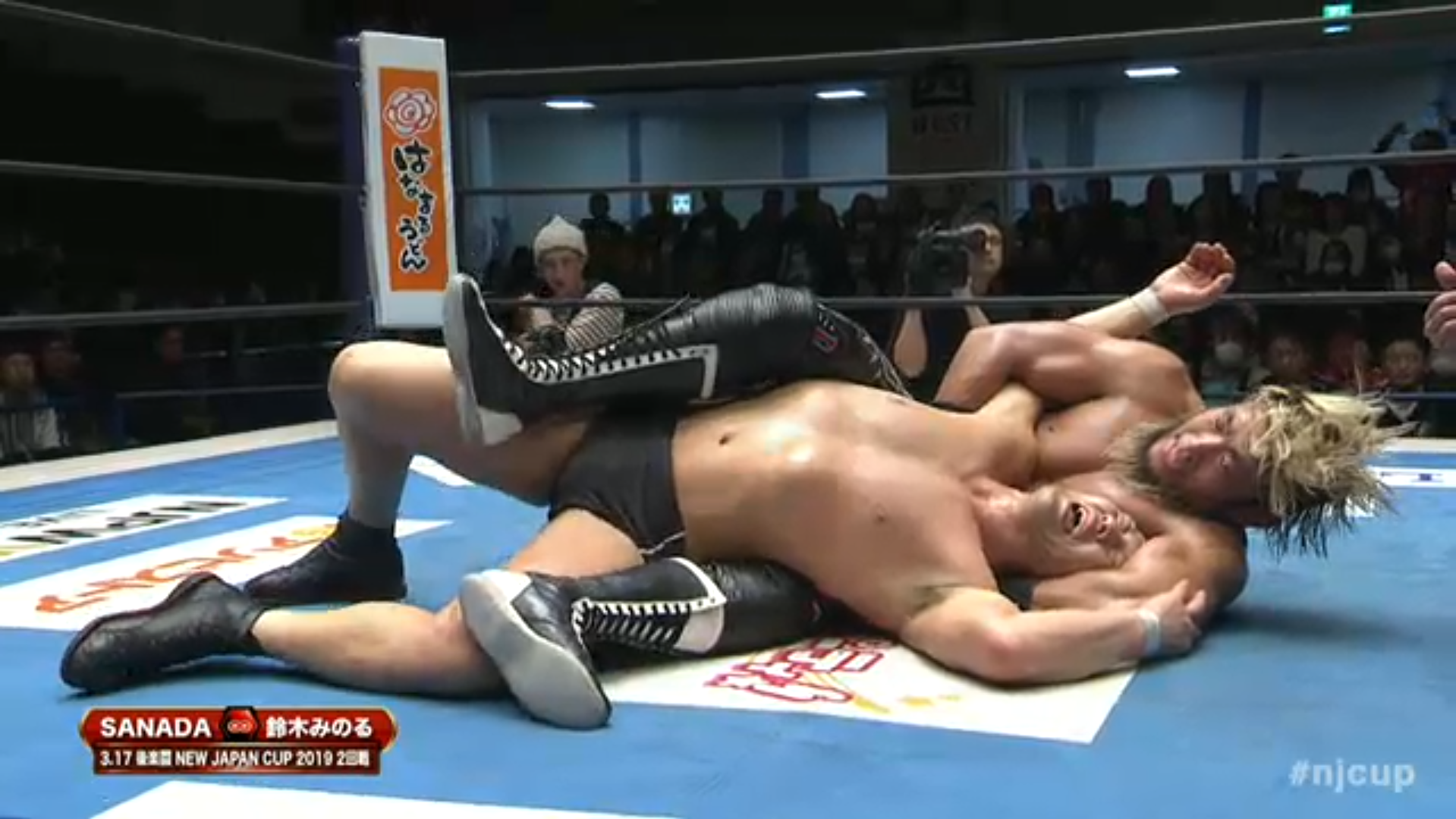 Valentin brings us some thoughts of the up and coming SANADA. If you haven't watched the match between Minoru Suzuki and SANADA, go back and do that.
You know, tournaments are always full of surprises. From upsets you never saw coming, to matches you never thought would be as good as they are. Sometimes, as the matches happen, you see some things develop which you were not expecting.

Today, I will take a look at one of these things, as March 17th saw SANADA had one of his best, and possibly most important matches in his New Japan career.
This year's New Japan Cup has been filled with interesting turn of events and some participants, already eliminated or not, can be considered breakout stars of this tournament so far. One of them is Los Ingobernables de Japon member SANADA, who has now defeated both Hirooki Goto and Minoru Suzuki, to advance in the tournament. The first thing to note is that out of the three L.I.J members originally participating, SANADA is the only one left, and even considering who eliminated Naito and EVIL in the first round, this is quite impressive.
The biggest feat so far for SANADA, of course is his performance against Suzuki. Not only did he win, but as you possibly know, not all wins weight the same, and we are talking about a big win here. After losing to Suzuki in Sapporo, this match was SANADA's chance to redeem himself. The match itself being built to focus on SANADA's ability to out wrestle his opponent and endure some unbearable amount of pain. Suzuki being a master at inflicting pain, you knew this was the perfect match-up to build SANADA up. From some of the usual vicious attacks to Suzuki to an intense battle of submissions full of reversals, SANADA landed Keiji Mutoh's trademark moonsault for the win, as he received possibly the biggest crowd support he has ever gotten, even by Koruaken Hall standards. Speaking of crowd reaction, rewatch the submission sequences and listen to the crowd chanting for SANADA. Only the top performers in New Japan will get this type of response, and, as well as winning the match and in which fashion, this is the last ingredient for a star making performance.
Of course, having such a performance under your belt isn't enough. With New Japan's landscape being filled with opportunities for guys to shine, things cannot just stop there. As SANADA will have to face Colt Cabana, and possibly the winner of Hiroshi Tanahashi vs Zack Sabre Jr in the semifinals, what can we expect from the Cold Skull now ?
Outside of eventually finishing as New Japan Cup's breakout star alongside Will Ospreay, SANADA can be in for a big year, as a singles wrestler. Let's take a quick look at L.I.J.
So far, only Tetsuya Naito has had true singles success as a heavyweight, and both EVIL and SANADA have yet to really get a grasp of it, outside of good performances in previous G1 Climax tournaments, and a quick NEVER Openweight championship run for EVIL. There is a spot to fill as the second top heavyweight behind Naito, and while Shingo Takagi adds even more complexity to the mix, as of now, why can't SANADA reach that level ? He certainly keeps proving he has the ability, so all is needed now for him to reach it, is to keep scoring big wins. Making it to the New Japan Cup semifinals would be a big deal, but after the Suzuki match, capping things off by going to the tournament's finals would be a huge step. Even bigger if SANADA eliminates last year's winner in ZSJ, which he is currently tied with in singles matches. However, defeating Tanahashi would be as big of an accomplishment.
The last subject to tackle is what is next after the New Japan Cup. Ultimately, who knows, but with SANADA looking like he will be one of the wrestlers to come out of the tournament very strong, expect more singles matches outside of the G1, and possibly a championship match before that. Speaking of the G1 and championship matches, do not be shocked if SANADA ends up being a trump card in the tournament, and maybe even more. SANADA has always scored 8 points in his three participations, and while EVIL has been the one to stand out the most in the tournament the last few years, SANADA has been consistent and has managed to grab big wins, like against Tanahashi in 2016, or Ibushi and Sabre last year. With the possibility of seeing SANADA on the rise, do not be surprised if he ends up pinning one of the champions in the same block as him, and expect him to reach at least 10 points for the first time, meaning he would rank quite high in the block he is in. He could even finish the year with his first singles championship win.
Whatever happens, let me say that 2019 might be SANADA's breakout year in New Japan, and you should look forward to it.
In times where New Japan needs to build up more wrestlers as threats for the diverse championships, SANADA seems to benefit the most from this year's New Japan Cup, as an opportunity to climb up the ranks. Now tell me, what are your expectations concerning the man we will ultimately have to stop referring as Keiji Mutoh's student ?
Carol: Why Brock Lesnar Will Win At WWE Wrestlemania
What if Brock wins?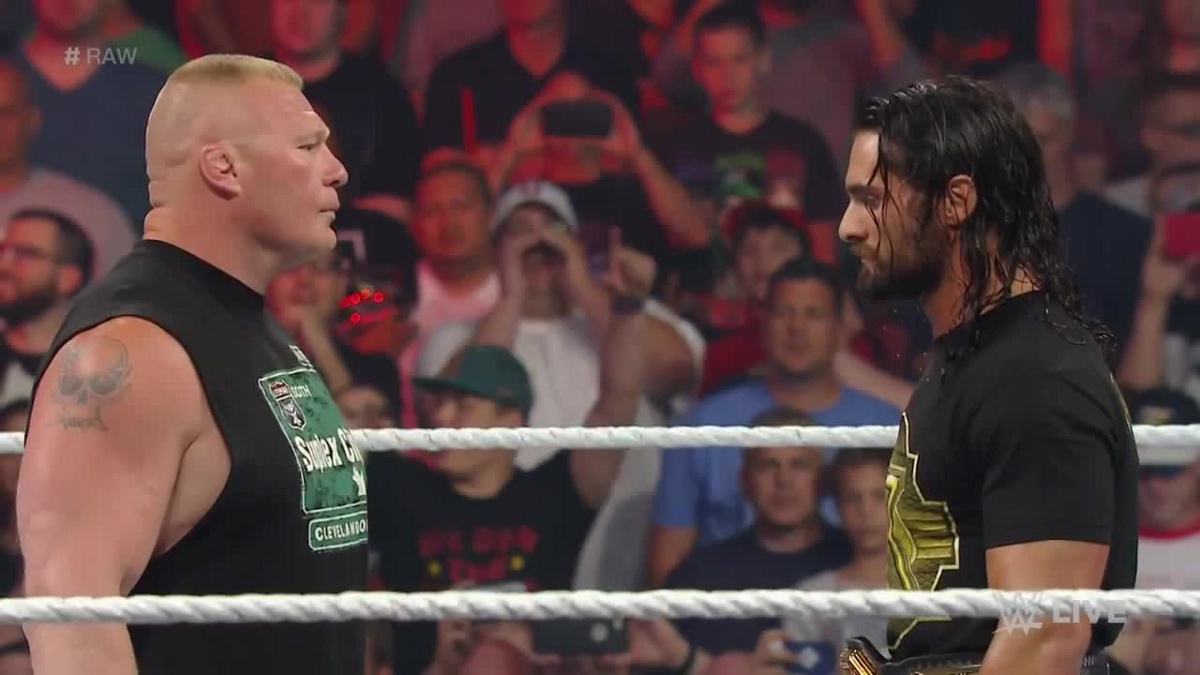 Will Seth Rollins slay the beast at WWE WrestleMania, or will Brock Lesnar walk out the reigning, defending, undisputed WWE Universal Champion? Carol thinks the latter.
WrestleMania is less than three weeks away and while everyone's attention is on Becky Lynch vs Ronda Rousey vs Charlotte Flair, there's one title match that has slipped everyone's mind. The Universal Championship match between Seth Rollins and Brock Lesnar is a high-profile fight that hasn't received that much attention. The reason is due to Lesnar's part-time schedule. Since the Royal Rumble, Lesnar has only appeared on RAW twice and that was to attack Rollins.
Rollins has done everything he can to get fans invested in the feud. He's delivered heartfelt promos while also doing verbal spats with Paul Heyman about why Lesnar doesn't deserve the championship. Heading into WrestleMania, Rollins is heavily favored to win and end Lesnar's reign as champion. Fans have become frustrated with Lesnar being a part-time champion and will be cheering when he loses. However, WWE fans shouldn't start celebrating just yet.
History Repeats Itself?
WWE is well-known to do stupid stuff and come WrestleMania, I have a feeling they'll have Brock retain. There are a couple of reasons behind my theory. The first one has to do with the uncertainty of Brock's future with WWE. Every year around this time, there's reports questioning Brock's career plans. Just as fans get excited about the prospect of Brock leaving for UFC, he inks a new deal to stay with WWE. This year, I don't see things changing when it comes to Lesnar's status with the company. Brock is one of Vince's top guys and with new competition popping up; Mr. McMahon is going to do everything to keep his wrestlers from leaving. Brock's incentives could include more money and a longer reign as Universal Champion.
Health Issues For Rollins
The other reason for Lesnar going over at WrestleMania is Seth's health. Rollins has been having issues with his back, which has kept him off of house shows. Recently, he wrestled on RAW and showed that he was still in top form heading into WrestleMania. However, Seth's back issues could be a concern for WWE officials, and that may very well play into their plan of whether Rollins wins the Universal Championship.
The Big Dog Is Back
The last reason to be concerned about the match has to do with the return of Seth's Shield brother Roman Reigns. Prior to announcing his battle with leukemia, Reigns was the Universal Champion and was feuding with Brock. With Reigns now healthy and has returned to wrestling, Vince may decide to resume the Roman vs Brock feud, with Reigns conquering the beast and reclaiming the championship. If any of these scenarios were to happen, it would be unfair to Seth.
Rollins has had a phenomenal year and there'd be no better way to cap it off by having him win the Universal Championship at WrestleMania. But given how notorious WWE is for swerving fans, it wouldn't be surprising if we had another outcome like last year's WrestleMania. My advice to WWE fans is to prepare for the worst when it comes to WrestleMania, because odds are that Brock Lesnar's reign as Universal Champion will continue.