Kota Ibushi, The Star Looking For Gold
With a newly signed contract, what does the future hold for Kota Ibushi?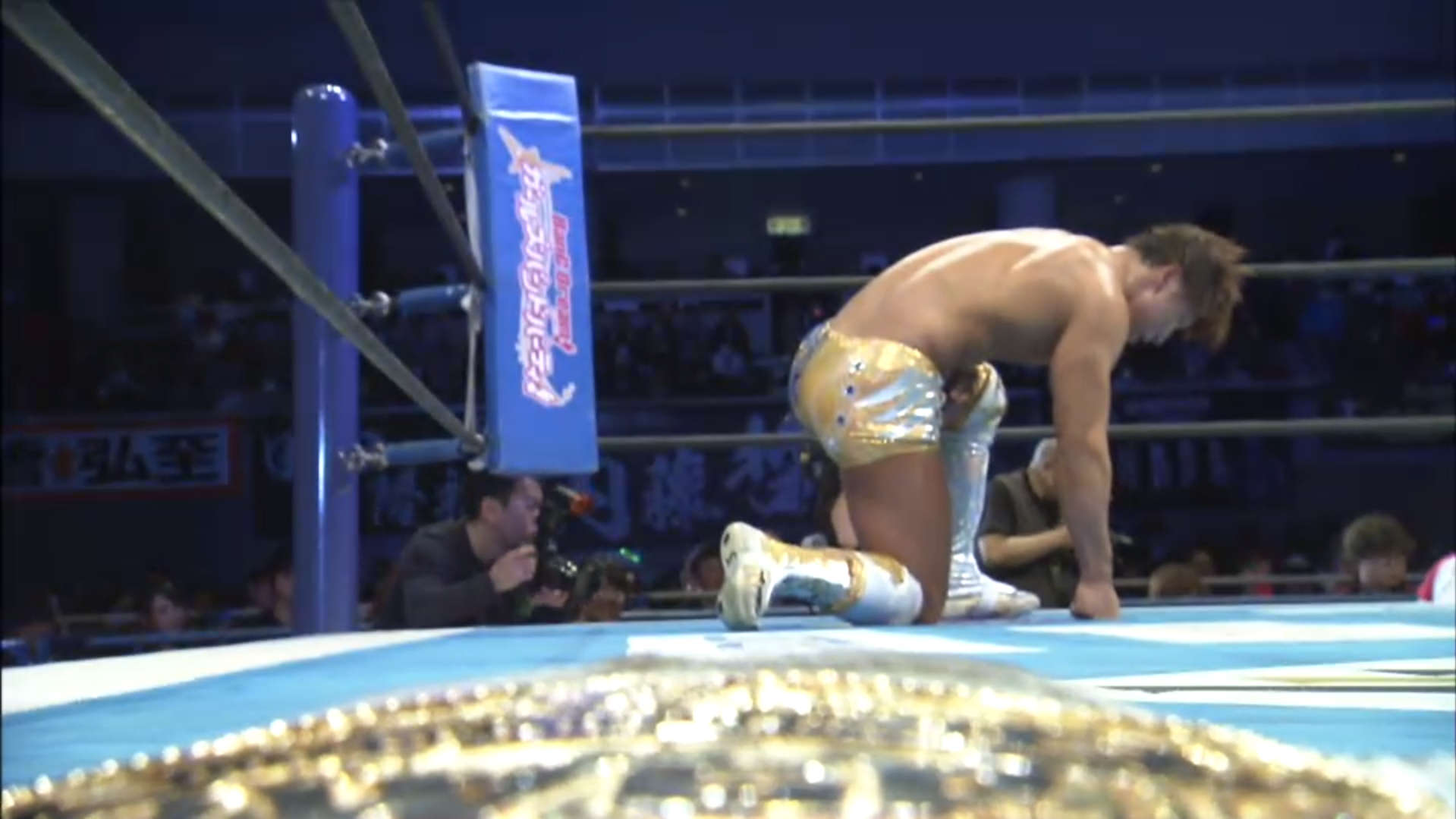 With a newly signed NJPW contract in his pocket, New Japan may trust him more. What does the future hold for Kota Ibushi?
Kota Ibushi, New Japan's Golden Star, made his return in Osaka last February after having to take some time off following Wrestle Kingdom. Ibushi announced he would now be a New Japan performer full time, and he threw himself in the field of the New Japan Cup. With the first round of the tournament now being done with and with Ibushi advancing, let's look at what might be in store for him from now on.
Since returning in New Japan for the G1 Climax 27 in what will be two years ago this summer, Kota Ibushi, while being as good and popular as ever, has known quite the rocky road so far. From losing the championship matches he was involved in until last December, to being forced into the storm that was the Bullet Club's civil war, Ibushi has had a hard time shining in New Japan's landscape. It wasn't helping that in that same time period, both Tetsuya Naito and Kenny Omega were rising as both tried to dethrone Kazuchika Okada during his tremendous IWGP Heavyweight championship reign. However, defeating Hirooki Goto for the NEVER Openweight championship during the World Tag League finals may have been what Ibushi was looking for.
While he lost the championship to Will Ospreay at Wrestle Kingdom 13 a month later, this win against Goto represents the first heavyweight championship Ibushi won in New Japan, his biggest accomplishment since winning the New Japan Cup in 2015. Therefore, this is only a starting point for the Golden Star.
Then, with the announcement of the New Japan Cup bracket, the road for Kota Ibushi was clearly shown to be a very, very hard one. Not only Ibushi had to face Tetsuya Naito in the first round and  defeated him, which I will come back to later, but the rest of his side of the bracket isn't easy either. Who is Ibushi's second round opponent ? Oh, just the defending New Japan Cup winner, Zack Sabre Jr. Not to mention that, if Ibushi manages to defeat ZSJ, another face-off with Tanahashi may await him, in another very storied match. You can't forget about both Minoru Suzuki and SANADA, who will be facing off in the second round. The winner of this match will also be a potential tough match-up for Ibushi.
This heavily competitive bracket where Ibushi is in, is no coincidence. Going back to him having quite the hard time since returning in new Japan, Ibushi is someone who still needs a strong build-up to be contending for the top titles in the company. If Ibushi can go to the New Japan Cup finals, which means he would have defeated several top New Japan talents in a row, making him a credible threat for any champion he may have crossed path with.
Speaking of, let's bring up Ibushi's first round opponent, the IWGP Intercontinental champion, Tetsuya Naito. Since Ibushi has eliminated him, it is fair to expect that the current champion will defend the IC title against Ibushi in the near future. Will it be in Madison Square Garden ? That now depends on Ibushi himself, but let's focus back to the two individuals, as well as the title Naito holds. The first thing you need to know is that Ibushi and Naito have had an evolving relationship throughout the years, from being quite friendly in their younger days to now considering each other as a foe, since Naito returned from Mexico in 2015.
The other big subject surrounding these two men is the Intercontinental championship, of course. We already know all of the history Naito has with the belt, but what about Ibushi ? Well, there is some symbolic with him going after that championship. Back in 2015, Ibushi challenged then IC champion Shinsuke Nakamura for the belt at Wrestle Kingdom 9, in what was Ibushi's first high profile championship match as a heavyweight in New Japan. While he lost, this match confirmed Ibushi's transition, as well as this was setting new goals for him. In that regard, fighting for and claiming the IC title is, in a way, the test Ibushi needs to pass. He needs to win this title, as it represents his first big goal as a heavyweight. It would definitely push Ibushi as the star New Japan always wanted him to be, so, do not be surprised if Kota Ibushi is your next IWGP Intercontinental champion, and don't be surprised if he holds it for a good while, too.
The last thing I wanted to cover is pretty symbolic as well, as it also relies on Ibushi having the chance to become one of New Japan's top stars. Ibushi has a very special relationship with Hiroshi Tanahashi, as they have fought several times in the past, as Ibushi was trying to reach to "God", in Tanahashi. The Ace has always seen Ibushi as the future, and now more than ever seems to be on Ibushi's side, as noth more than hinted at a pairing or alliance after the Anniversary show.
What does this mean for Ibushi ? Ultimately, no one can say with certainty, but I'd bet on some kind of torch passing between the Ace and the Golden Star, as it would be the current theme in New Japan, which new faces coming in and putting themselves at the top of the promotion.
You can already bet Ibushi will be a major part of this process.
King's WrestleMania Rewind: Stone Cold VS. Scott Hall (WrestleMania X8)
Chris King is back with another WrestleMania Rewind, looking at the NWO's Scott Hall battling Stone Cold Steve Austin at WWE WrestleMania X8 from Toronto!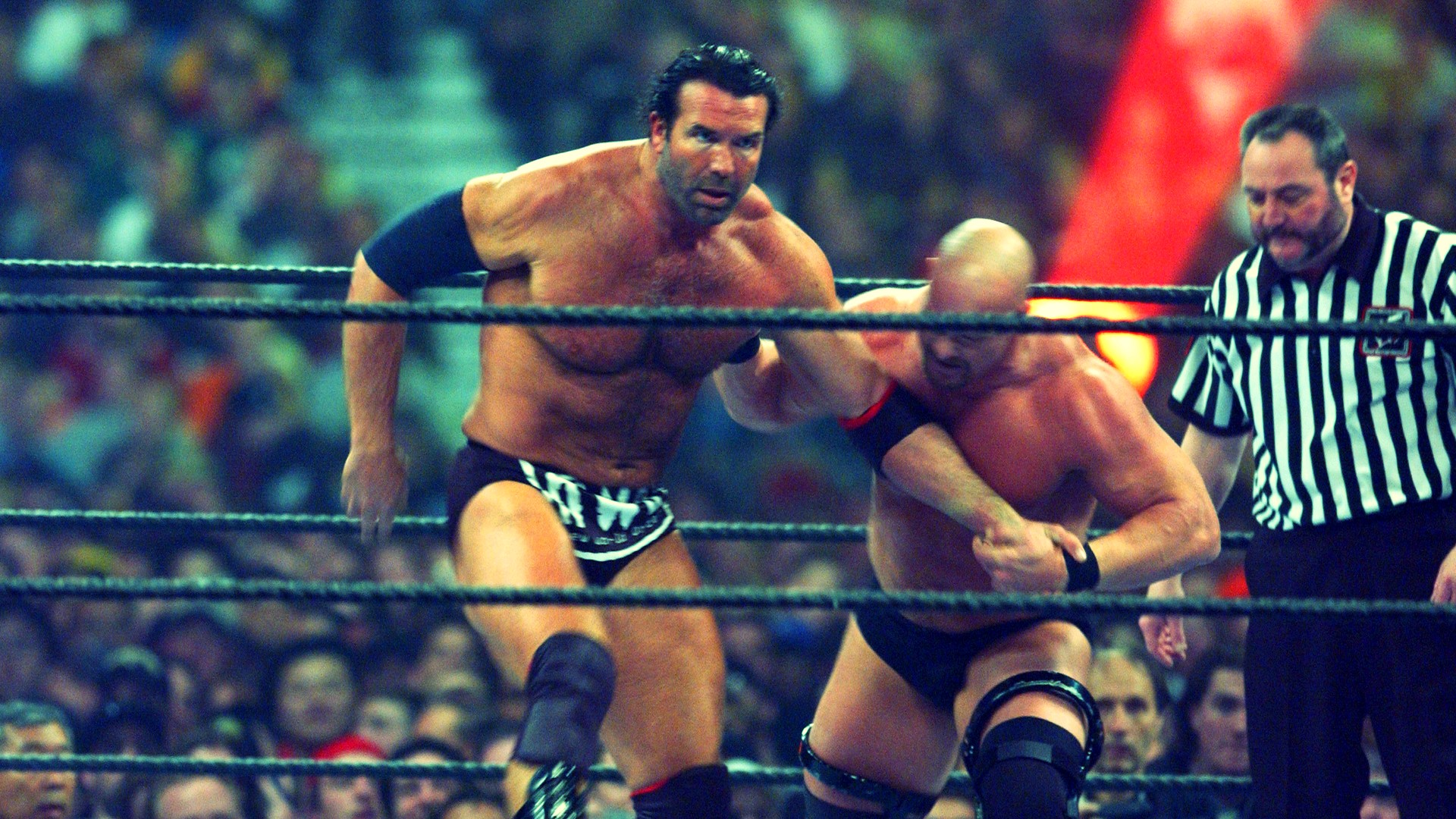 Chris King is back with another WrestleMania Rewind, looking at the NWO's Scott Hall battling Stone Cold Steve Austin at WWE WrestleMania X8 from Toronto!
Chris King is back this week with another edition of WrestleMania Rewind, where he is rewatching all the past Mania matches and feuds. This week you're in for a treat as we look back at 'Stone Cold' Steve Austin vs. Scott Hall at WrestleMania X8.
In late 2001, Vince McMahon bought out his competition WCW and acquired the rights to a plethora of talent including Booker T, Eddie Guerrero, Chris Benoit, and the iconic trio known as NWO. Hulk Hogan; Kevin Nash, and Scott Hall were hell raisers, and what better way to make a name for yourself than take out the two top superstars in the WWE The Rock, and Stone Cold?
The NWO cost Austin his chance at becoming the Undisputed Champion at No Way Out during his match with Chris Jericho. Adding insult to injury, the NWO spray-painted 'The Texas Rattlesnake' with their brand logo just like they did in WCW. As you can imagine, Austin was pissed and out for revenge against the group and primarily Scott Hall.
Hall would challenge Stone Cold to a match at WrestleMania 18. Both superstars beat the living hell out of each other leading up to this highly-anticipated match for who runs the WWE.
The glass broke and Stone Cold made his iconic entrance, and black and white NWO covered Halls' entrance alongside Kevin Nash. With the odds stacked against 'The Toughest S.O.B' could Austin or NWO prove their dominance? Sadly the NWO  broke up that very night when Hulk Hogan came to the aid of his adversary The Rock after their 'iconic' dream match. Stone Cold would ensure the victory with the Stunner. Hall would perform an Oscar-worthy sell over the finisher.
What a time to be a wrestling fan in the 2000s when nothing was impossible for WWE. Who would've thought WCW would go out of business and Hogan would make his long-awaited return to WWE?
King's WrestleMania Rewind: Seth Rollins vs. Kevin Owens (WWE WrestleMania 36)
Chris King takes a look at the most underrated WWE WrestleMania matches, and starts off with Seth Rollins battling Kevin Owens at WrestleMania 36!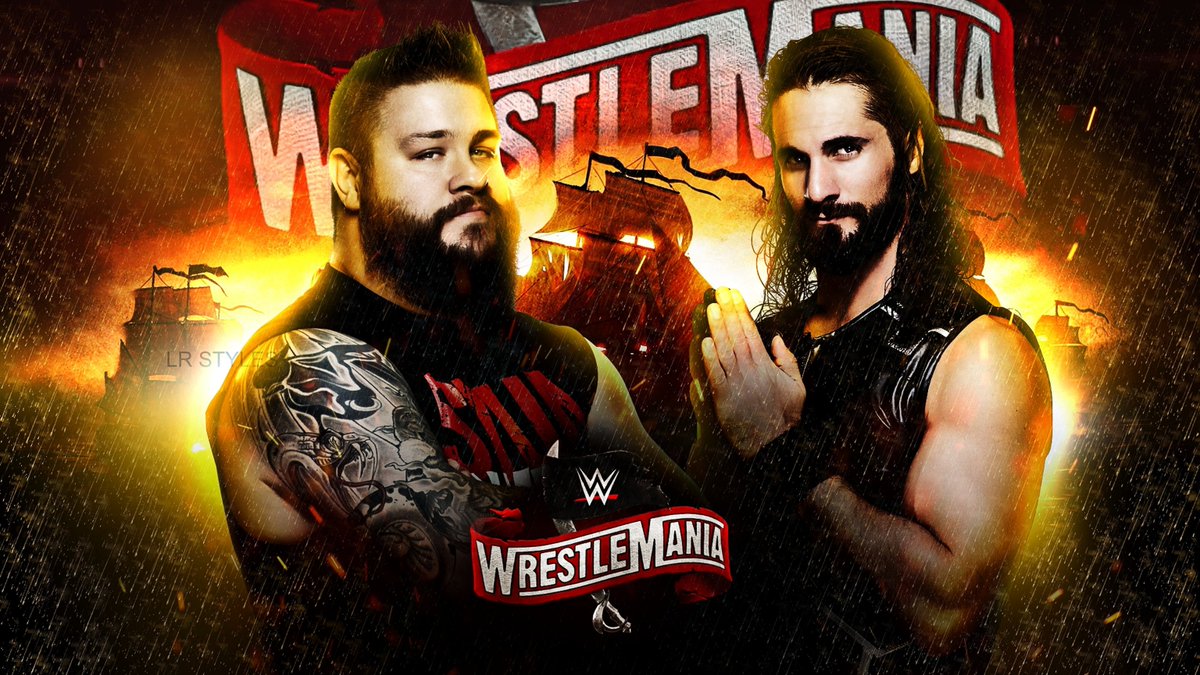 Chris King takes a look at the most underrated WWE WrestleMania matches, and starts off with Seth Rollins battling Kevin Owens in the WWE Performance Center at WrestleMania 36!
Chris King is starting a new series heading into WrestleMania season dubbed WrestleMania Rewind. Each week he'll be going back and sharing his insight over underrated matches at the Show of Shows. First up, is Kevin Owens vs. "The Monday Night Messiah" Seth Rollins at WrestleMania 36.
At the 2019 edition of Survivor Series, Rollins sacrificed himself during the men's traditional match allowing SmackDown to ultimately gain the victory. The following night the self-proclaimed Messiah, berated the whole roster but KO was not having any part of it. Owens quickly became a huge barrier in Rollins' cause for the greater good. The Authors of Pain attacked Owens with Rollins' character in question.
Owens finally had enough of his rival's mind games and torment and challenged Rollins to a match on the Grandest Stage Of Them All. Rollins mockingly accepted his challenge and the match was made official for night one of WrestleMania. Owens came out of the gate beating the holy hell out of the Monday Night Messiah trying to achieve his long-awaited moment at Mania but, Rollins tried to steal a disqualification victory by using the ring bell.
Owens hellbent on revenge provoked Rollins into turning their encounter into a no-disqualification contest where the fight could be taken all over the empty arena. The highlight of the match, was when KO used the WrestleMania sign to deliver a thunderous senton bomb through the announce table. Owens would secure the victory with a Stunner in an incredible match. Despite having no crowd during the pandemic era, both KO and Rollins put on an intense performance under the brightest lights.
In my personal opinion, this was a great feud that helped both superstars in their transformation as compelling characters for years to come.