Rob: Making A WWE Off-Season Work
A WWE off-season has benefits, but how do you make it work?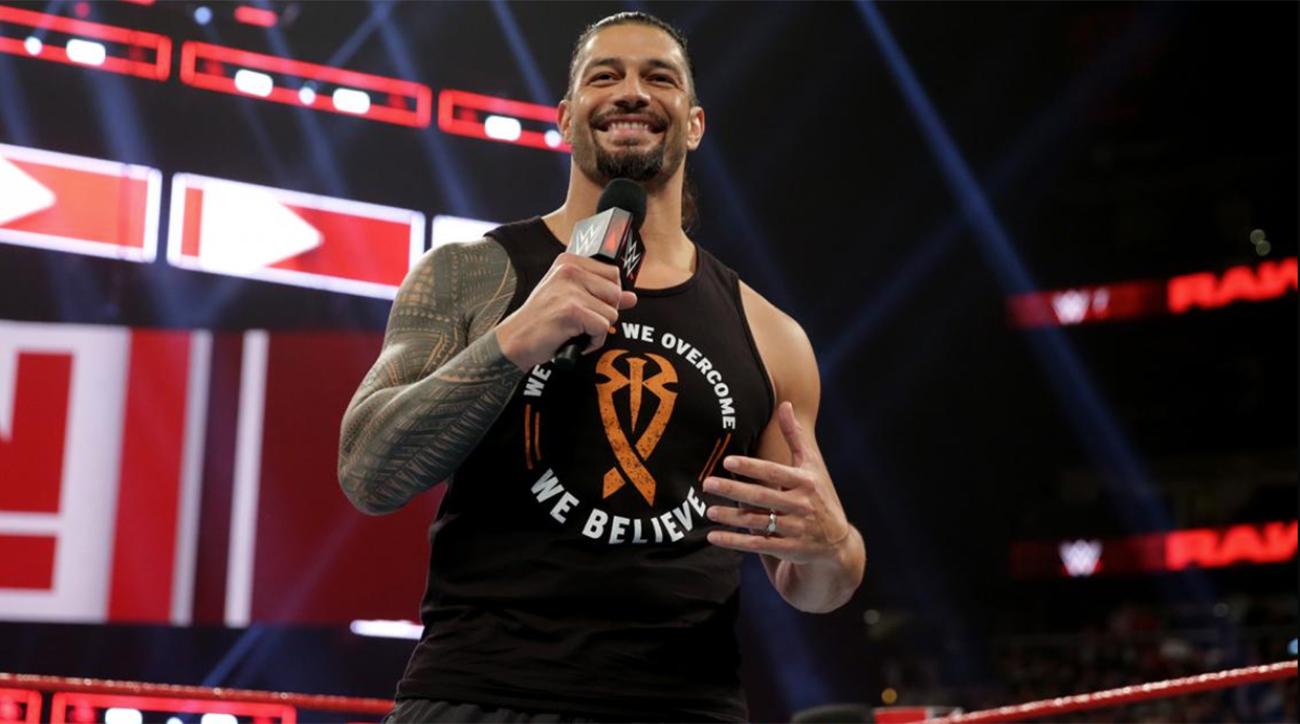 Many have been calling for a WWE off-season for quite some time. How does it work? Rob has some ideas.
One of the highlights of the round of interviews that Roman Reigns did this past week was his support of having some kind of off-season for the wrestlers.  Now that's something I've seen kicked around on Twitter for a while now, especially when we hit one of those stretches where the injuries start piling up. 2015 and 2018 ended particularly bad on the injury front, to the point of seriously affecting the following year's WrestleManias, and 2014 got derailed pretty bad towards the end as well.  So given that three of the last five years saw a lot of people go down in the closing months it definitely makes sense to consider some kind of way to not have all the top guys and gals grinding out every weekend from Friday through the following Monday (and in the case of the Smackdown roster Friday through the following Tuesday) year round.
The only problem is: how do you do it?  As bad as the schedule seems now this is actually the lightest it's ever been; they used to do three or more weeknights plus double headers on Saturdays and Sundays, with significantly worse medical care and time off for injury.  There's a real question as to how you can lighten up the schedule any more than they have.
But that's not all.  There's also the issue of getting guys and gals to agree to take time off in the first place.  Missing a month or more, even for your own good, can be the difference in you getting a title program or missing a show like Money in the Bank or TLC where you have a chance to put on a memorable performance in a signature match.  And that's just for the top people who are sure to get something upon their return.  For the mid and lower card people missing a month or two means losing precious TV time to better familiarize the audience with you, which can in turn affect future pushes or angles for you.
Imagine if Becky Lynch had been scheduled off in November and December of 2018; that would have totally changed the booking of her and Charlotte's match at Evolution (Charlotte wins the title back then for sure) and would have had her off TV entirely right when the infamous Nia Jax punch happened.  More than likely that means no Rumble win and no WrestleMania main event for her.  Even if she was really worn down and needed a break really badly, you think she's gonna just accept it right when she was reaching the hottest point of her career?
So…….what to do?  We have to make a couple of big concessions first.  One is that the company is running all year.  The networks are paying for twelve months of programming, and a lot of that time is during months where TV is otherwise dormant and they can capitalize on less competition.  RAW getting 2 to 3 million viewers in the middle of July and even up against Monday Night Football is a huge win for USA network, probably more so than during WrestleMania season, because those July numbers are happening when most everyone else's are a fraction of what they usually get.  That will apply to Smackdown as well, both for the next few months on USA and especially on FOX.
Wrestling is an out of sight, out of mind form of entertainment and they will never risk going dark for three months and giving people time to get into something else.  The other concession is that during WrestleMania season it's all hands on deck.  You'd have to lock someone in prison to get them to forego a run during that time and the possibility of a WrestleMania moment and bonus.  I don't care what kind of physical condition Kofi Kingston is in right now there is no way that he'd have elected to go home given what's on deck for him.
So…..what can we contemplate here?
House Show Relief
This is the first and easiest option, I think.  Right now RAW runs house shows Friday through Sunday and Smackdown does them Friday through Monday.  There's no reason why you have to run the same lineup every night the whole weekend.  They have enough people to swap people in and out so that some RAW guys can get one of those three nights off and the Smackdown guys can get one or two of those four straight nights off.  Like you don't have to run The Usos vs The Bar vs New Day four nights in a row.
Whoever's holding the titles at the time will need to work more but you can swap out either of the other two teams for someone else or no one at all.  Asuka vs Charlotte four nights straight and then one or both doing TV on the fifth night doesn't need to happen; no reason you can't mix in a different challenger one night and have Charlotte take on one of the other women a different night.  You obviously can't give all your important people the same night off but they have enough people to mix it up some now.
Time Off Of TV
This is a bit dicier.  In theory you could write one of your top people off TV at a time so they can get a break, and put them back in as soon as they return.  Roman Reigns, Seth Rollins, AJ Styles, Charlotte Flair, Becky Lynch, and others like them can go away for a month and pick up right where they left off with no problem.  The only issue is what happens if there's a ratings dip.  We've seen how things went on RAW when Roman was out with no end in sight.  A month away may not hurt, and would help from a personal and creative standpoint, but will have a lot of people checking out until he returns.  And on a three hour show like RAW one big absence can leave a crater sized hole.
As for the mid and lower card guys and gals, well a lot of them already get de facto breaks as it is when they get stuck in catering for weeks at a time.  Kinda hard to say they need time off when they get a lot of it anyway.  And given that any of them could get inserted into an angle at a moment's notice I doubt you're going to see them be all that eager to head home for a month and miss their chance.  The only thing I can think of is to give all the major players one Monday or Tuesday night off a month.  If need be you can tape some stuff with them so that they can still appear on the show. But longer stints away probably aren't ever going to become a thing.
So those are my ideas.  A wrestling off-season is something that is great in theory, but is a lot more difficult to execute in a way that does not hurt your business.  I'm open to any ideas or suggestions you guys might have.  I think that it is doable but it's going to take a lot of people from Vince to the wrestlers to us as fans to change how they think.
Good, Bad and Ugly Preview: WWE Money In the Bank (2019)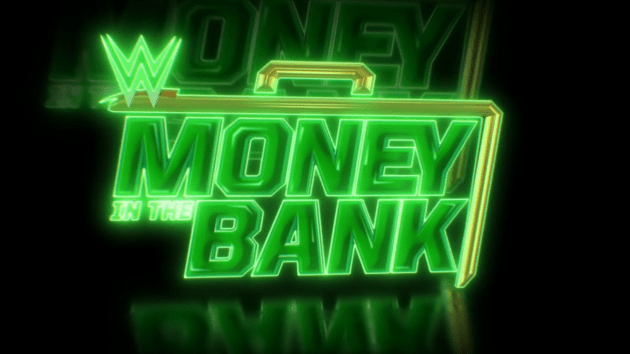 Bobby is back with his Good, Bad, and Ugly preview for WWE Money In The Bank!
As the old saying goes business is about to pick up.  Money In The Bank is one of the premier PPV's that sets a huge buildup for future storylines.  Title changes are eminent.  As a whole a lot of fans are fed up with the current product and with AEW kicking things off the pressure is on!  Let's see how the card looks on the Good, Bad and Ugly!
GOOD
Cruiserweight Championship – Tony Nese (c) v Ariya Daivari
I wanted Oney Lorcan here but that doesn't mean this match will suck.  The 205 Live crew is extremely underutilized and the lackluster fan following is criminal.  The talent there is just amazing and the cruiserweight division continues to leave fans in awe when they actually are taking the time to watch.  Our Chief Greg Demarco is a huge 205 Live fan and now that I finally jumped on board I can see why he has been such a proponent of the brand that no one watches.  The shows are incredible, the talent superb.  This match will showcase that.  Nese retains!
United States Championship- Samoa Joe (c) v Rey Mysterio
Holy Veterans Batman!  This is going to deliver.  I don't expect a whole lot of surprises here.  Both guys can work anyone and complement each other very well.  A perfect speed vs power, this will be very Good.  The cherry on top, Rey Mysterio getting the last piece of Gold to add to his prestigious career.  Mysterio Wins the US Title!  Believe me he will have to earn it though. 
Roman Reigns v Elias
The biggest acquisition in SmackDown history is finally one of the most popular faces in WWE history and it was because he heroically represented so many who fight cancer.  Roman showed the world he is the Big Dog in real life as well as in the WWE.  His larger than life persona can only be matched by the tremendous talent and ego of the great performer of our time, Elias.  Both men get a real reaction from the crowd and both are very talented at what they do.  This should be a Good match all together.  Roman Reigns Wins!
Men's Money In The Bank: Ricochet, Drew McIntyre, Baron Corbin, Finn Balor, Ali, Andrade, Sami Zayn, Randy Orton
Although I have some other choices for participants over Corbin and Zayn (Rusev, Nakamura, Roode) amongst others this is a solid match and should be amazing.  Everyone here is crazy and will go out of their way to cause destruction.  We have so much here, power, highflying, and all around entertainment.  There will be blood, violence, and borderline torture.  I expect RKO's galore but the winner who grabs the almighty briefcase of destinies is none other than The Scottish Psychopath Drew McIntyre.  He will finally have his time and with the MITB Briefcase his long awaited opportunity to get the gold he so rightfully deserves. 
WWE Universal Championship- Seth Rollins(c) v AJ Styles
This match is literally, Money In the Bank.  What a fantastic matchup of two very unique, and special talents.  Styles always brings his "A" game and Rollins is on fire.  He has so much heat and just keeps gaining momentum.  As great as AJ Styles is, and he is great, I see Rollins Burning it Down and retaining the red hot Universal Title. 
WWE Championship- Kofi Kingston(c) v Kevin Owens
Professional Wrestling is so personal to each of us, it is special in its own way.  Kofi Kingston winning the strap was one of those WOW moments and the after effect hasn't disappointed.  KO can and will do amazing things against Kofi and this should be a spectacular showcase of their respective talents.  This will be even better than anticipated with potential to steal the show.  Not bad for a couple of former "Indie" guys.  Kofi retains.    
WWE Raw Women's Championship- Becky Lynch(c) v Lacey Evans
All of that Lacey Evan's teasing payed off big time.  Everyone wants to see this and it should deliver. Expect a physical match that will take a lot out of "The Man."  There is some heat here, and both can go.  Expect the very best as this is unquestionably the biggest moment of Evan's career and she will show up guns blazing.  This is some "O K Corral" shootout style stuff here.  A Good ole' fashioned fight.  Girls fighting but far from a girl fight.  In the end, it will be the Lass Kicker who will stand tall and be "The Man."  Lynch retains. 
---
Get your own Chairshot "Always Use Your Head" T-shirt!
---
BAD
Women's Money In The Bank: Nikki Cross, Naomi, Natalya, Dana Brooke, Bayley, Ember Moon, Mandy Rose, Carmella
The main reason this is in the bad column is simple.  What are Natalya and Dana Brooke doing here?  With all of the talent that WWE has in the Women's ranks, these two have no business near this match.  Hopefully this will be Good on the show but so far it's got a lot of catching up to do on paper.  Alexa Bliss being off now doesn't help anything and really knocks it down a couple of notches.  We have some talent here but we also have some Bad stuff in the mix.  Also, let's be honest, we all love Mandy Rose, and if not shame on you, but the wrong one is in the match, we need some more Sonya Deville and this would have been a great opportunity.  After the mayhem, Bayley Wins!  We need to see this girl back where she belongs.  In the hunt for Gold wrestling the top talent. 
SmackDown Tag Team Championship- Daniel Bryan & Rowan(c) v The Usos
So sorry but not sorry, I feel like this match is going to bomb.  I just don't see the value here unless the Uso's are getting the straps back.  This really made no sense the whole thing is just useless.  It's not going to be ugly because there is obvious talent but that doesn't mean anything Good will come of it.  Uso's Win!  Hopefully!
WWE SmackDown Live Women's Championship Becky Lynch(c) v Charlotte Flair
Okay, why Bad here?  Well enough is enough.  I know this will be a Good match, I know it but please for the love of God stop fighting each other so often!  We need some new blood and luckily as MITB always has it, we will get it.  Charlotte Flair Wins the SmackDown Women's Title! 
UGLY
Shane McMahon v The Miz (Steel Cage Match)
Miz is angry, you won't like him when he is angry.  This has been a bit played out and yes they have surprised many and had a lot of Good content but this bread is getting stale.  Stop the madness, you already had your exclamation point to the feud.  We already know Shane is going to be insane and do something extreme. Aside from that though, what do we have here?   Winner is The Miz! (in Maryse's accent)
FINAL
OVERALL
Good and it better be!  Wrestling fans are ravenous right now with fresh meat on the table. WWE product has been ridiculed for a long time however now the heat is on high.  A lot is at stake every week, every show, but at Money In the Bank, the key word better be Money. 
There we have it, this humble wrestling journalist opinion says we have some sunny sky's ahead.  However a little rain may spoil the fun if WWE drops the ball.  Hopefully they bring the pain and the show kills it!  Money In the Bank will make and rewrite history as it always does!  Enjoy the show!  See you Sunday! 
NXT Minus 6: Ridiculous (5/15/19 edition)
Keith Lee makes his return and dominates this week's column with not one but two GIFS. It's time for the WWE NXT Minus 6 with Bradley Jay!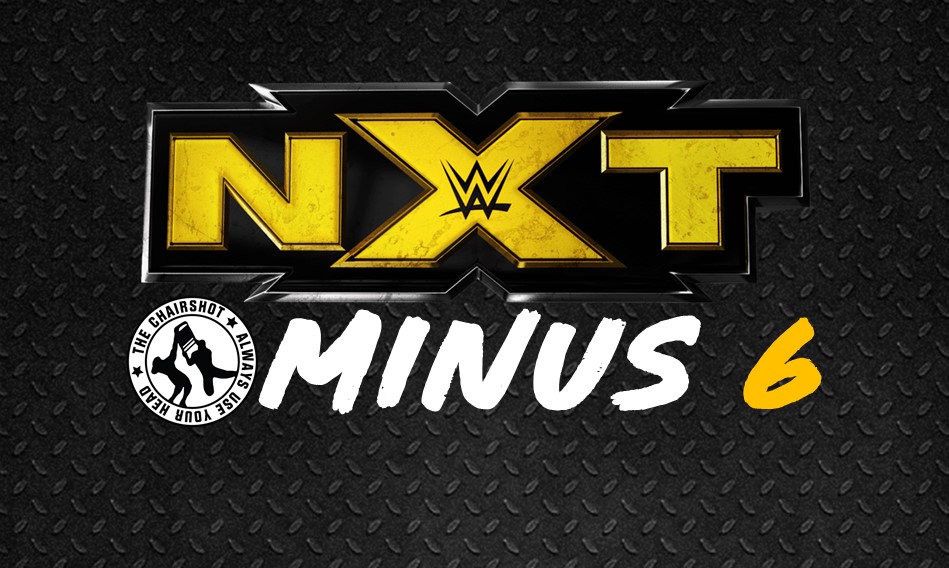 Keith Lee makes his return and dominates this week's column with not one but two GIFS. It's time for the WWE NXT Minus 6 with Bradley Jay!
6. Angelo Dawkins opens up a commanding lead for NXT Burn of the Year. After Montez Ford lays into the Viking Raider War Experience, Dawkins pops in with "If that is your real name." Day Yam! By the way, he hit a man-sized spear on Rowe.
5. I got my 23andme results back. I am 97% NXT fanboy. It's not pure. Somewhere in between the dopey skits on Raw and the weekly NXT "somebody gets jumped in the back," there has got to be a better way to advance a storyline.  NXT, stop being lazy.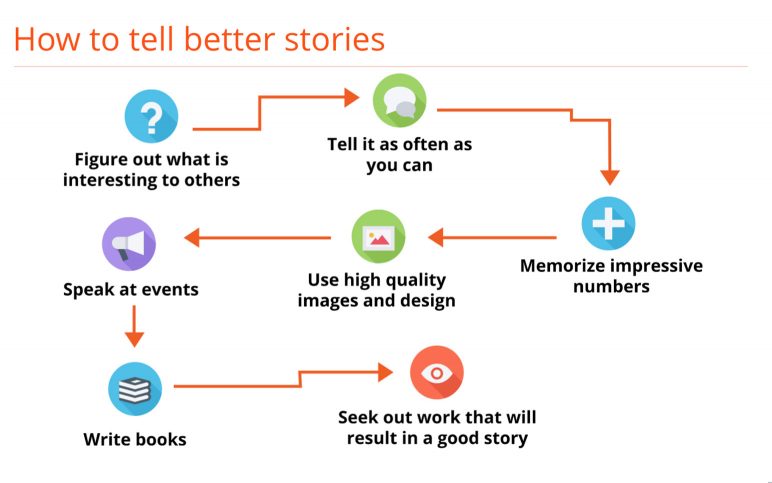 4. Welcome back Keith Lee. As you know, I rank Mr. Lee's matches based on how many ridiculous moves he hits. His match with Cesar Bonini was short and sweet, but still achieved 3 Ridiculouses. His double chest slap seemed particularly harsh. I could watch him Poune fools all day long. The last one gets its own entry.
3. When I'm president, the Spirit Bomb will be more protected than the RKO. When a man that size slams you to the mat with a combination Last Ride-sit down powerbomb, you will NOT…KICK…OUT!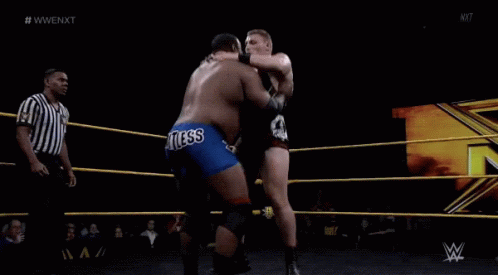 2. Kona Reeves can be a rock solid mid card heel. Damn right I said it. His new ring attire is a massive upgrade. He can work a good match & he knows how to bring the intensity. From the Big Bossman and Val Venis to Christian and Dolph Ziggler, wrestling needs guys like Reeves. Not everybody can be…elite.
1. Once again, the Viking Raiders (if that is their name) and the Street Profits (that is their name) showed undeniable chemistry. That's what makes the decision for the Raiders to drop the belt so disappointing. I respect that it fits their character. They are honorable and noble. Now we won't get what would almost certainly be a 5-star Takeover tag match and the Raiders don't get the sendoff they deserve. From a fan's standpoint, it's pure ass.  
That's right…I said it.