Has The Mystique Of The Undertaker Been Destroyed For WWE Fans?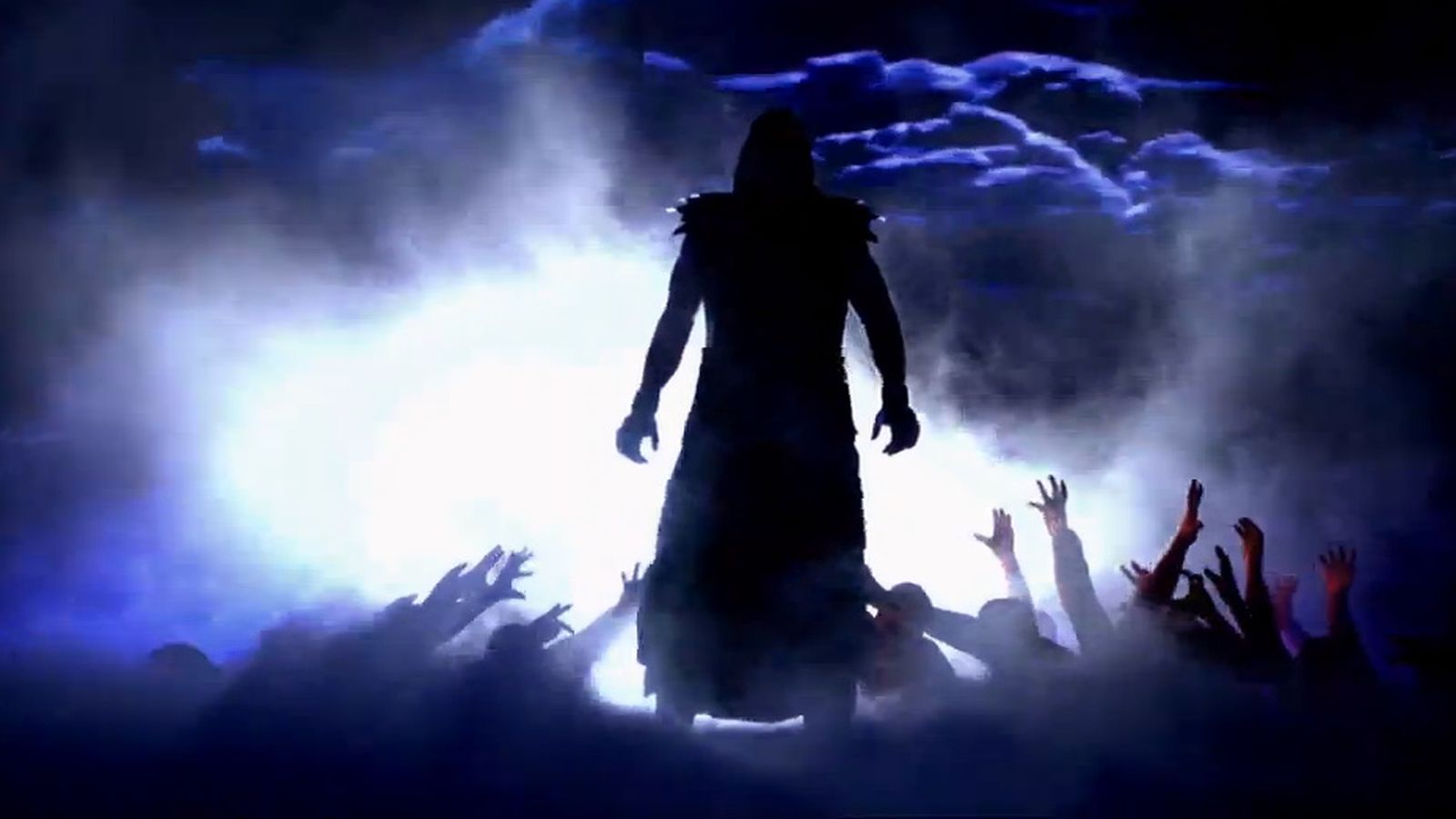 The Undertaker has historically been the most popular and most respected WWE Superstar in company history. Many fans believe he holds that level of distinction in the entire pro wrestling industry itself and it would be difficult for anyone to argue that point.
Indeed, The Deadman is a one-of-a-kind talent and exceptional showman. No one compares to him and his overall importance to the business cannot be denied. But the moment that many of his fans have been dreading has perhaps arrived. Is The Phenom's mystique now becoming s thing of the past?
For hardcore WWE fans, the answer is yes. But it's perhaps a yes with an asterisk. To suggest that Taker's persona has lost its value is to suggest that the man behind it has lost his value as well. It's extremely hard for any longtime fan to feel that way because no one truly wants to disrespect The Deadman.
To do so is to discount everything he's done in the business and that's not something that anyone wants to do. Of course there's nothing wrong with believing that the time has come for him to move on, but that's a separate argument. This debate is about The Undertaker's character and how it may have been rendered ineffective.
That's due to recent events, including his upcoming appearance at Starrcast the same weekend as All Elite Wrestling's Double or Nothing. This is a non-WWE event of course and that fact alone is enough to make fans begin asking questions. How can The Undertaker appear when WWE owns the character itself and most likely the name? Even if Taker shows up as Mark Calaway in biker leathers and is not in character, then does that make it okay?
Some fans believe this is a betrayal of WWE and more importantly, Vince McMahon himself. But are they right? Hasn't The Undertaker earned the right to go out and do what he wants to do? Just because he is a WWE lifer, does that mean he cannot enjoy life outside of WWE? Or is that argument missing the point?
The news of Undertaker's reported fee of $25,000 per hour didn't help matters much. The majority of WWE fans have likely been under the impression that Taker has always been well compensated for his work. But if that's the case, then why go to these extremes to make money on the side? Or is that argument off-base as well?
The point is whether or not all of this has harmed The Undertaker's mystique. From the moment that Calaway was introduced as the zombie mortician, WWE has protected his gimmick. He rarely ever gives interviews out of character. He's never been the butt of the joke in a comedy angle. When a WWE Superstar passes on, Taker is usually not on stage for the 10 bell salute. Not only is that out of character, but it's a tacky move as well.
The truth is fans know that Undertaker is a real man. The aura surrounding him in the early part of his career has gradually dissipated over time. Now that aura has become one that is less about mystery and more about respect. The Undertaker doesn't need to summon lightning for fans to be in awe of him. But he also doesn't need to show up on WWE programming as anything other than The Undertaker. To do so would be to ignore the legacy that he's built over his nearly 30-year WWE career.
But The Deadman is now on Twitter and he's taking bookings. He's on Instagram as well. There's even rumors about a possible podcast in the works. Calaway recently appeared on Youtube with Pastor Ed Young, where he talked about becoming a born again Christian. He even became emotional during the interview as well. This is not the same man that captivated the pro wrestling world with his supernatural personality. This is just a man.
Is that okay? Is all of this okay? Or should The Undertaker stick to what made him famous and continue to protect the business at all costs? After all, if the legendary Phenom can turn his back on kayfabe, then the art of pro wrestling in WWE is truly dead after all. Is that what fans are seeing right now?
On the flip side of this argument of course are the casual viewers and occasional fans. This assorted group probably does not follow WWE on Youtube, Twitter, or anywhere else. For them, there is no controversy surrounding The Undertaker because for them, nothing has changed. Taker is still The Deadman. He's still one of the best of all time. They don't care about the mess between Taker and Kane versus Triple H and Shawn Michaels at Crown Jewel. What mess? It's The Undertaker. He's a legend.
They just don't care that he's older and that he's lost a step in the ring. His loss to Brock Lesnar on the night the Streak died at WrestleMania was a setback and nothing more. It was a speed bump and Taker has rebounded since then. He's still the toughest guy around and despite how many times someone tries to take him down, he keeps getting back up. That's what he does. Are these fans right?
There's no denying that The Undertaker is a different man in the ring now. There's also no denying that he's also a different man under the gimmick. Time waits for no one and The Undertaker is no exception. Maybe criticizing him for wanting to move on with his life is not the right thing to do. Or maybe he deservers it. Perhaps the debate will never end. 
When it comes to The Undertaker, the truth is that WWE may have opened the door for him to succeed but he had to be the one to walk through it. This is his time now. One day The Undertaker will rest in peace. But Mark Calaway is finding new life.