Neither Roman Nor Drew Can Afford A Loss at WrestleMania
The returning face of the company and the big bad alpha male. We need a winner right? Who needs it more?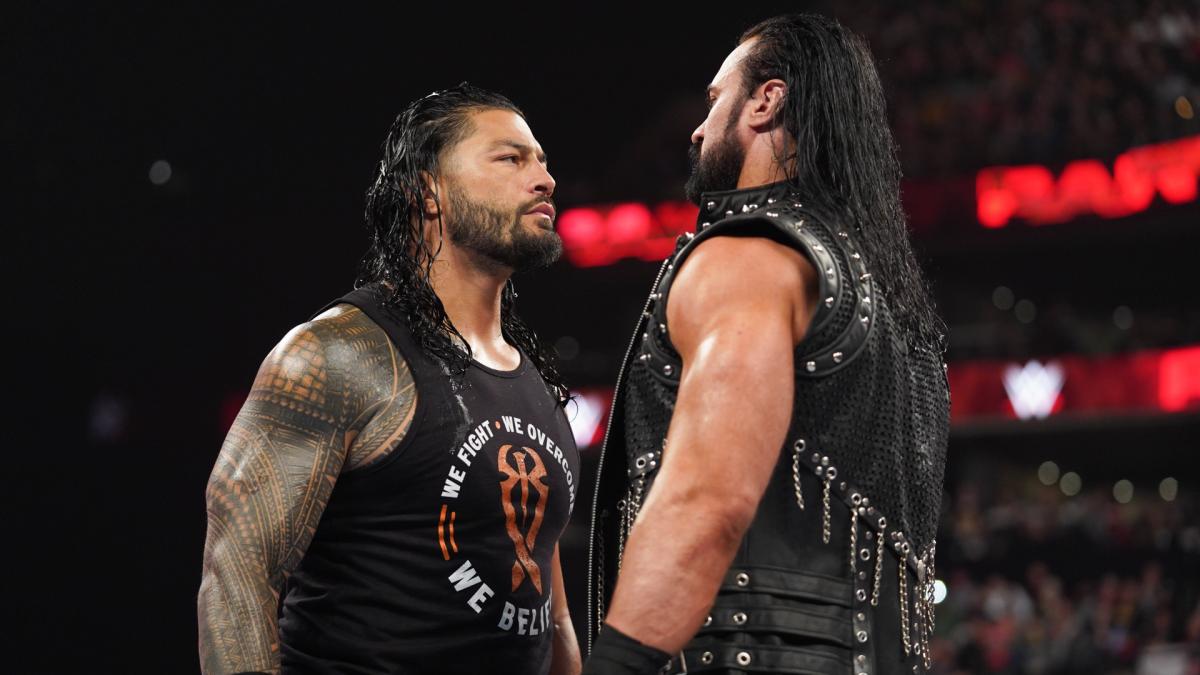 The returning face of the company and the big bad alpha male. We need a winner right? Who needs it more?
WrestleMania is less than two weeks away and WWE is still putting together last minute matches to fill the already stacked cards. One match that's drawing a lot of attention is Roman Reigns vs. Drew McIntyre.
While it doesn't seem like it, this is a huge match for both men.
Roman Reigns just returned after his battle with leukemia and he's going to be competing in his first one on one match. As for Drew McIntyre, for a while he was poised to become the next star of RAW. But his pairings with Bobby Lashley and Baron Corbin derailed his momentum. However, it looks like he's gained some of his momentum back as he beat down Reigns and his fellow Shield brothers Seth Rollins and Dean Ambrose.
With McIntyre proclaiming he destroyed The Shield, it appears he's in line for a huge push post WrestleMania.
There's a lot at stack for both McIntyre and Reigns in their match and neither can afford to lose at WrestleMania. It's Roman's first big match following his return and WWE wouldn't let him lose, yet at the same time they can't let McIntyre lose because it might kill his momentum.
The best scenario in this case would be to have the match end in a disqualification.
There's a couple of ways this could go down. The first is McIntyre beats Reigns so severely that The Big Dog is unable to compete. There's been some uncertainty about whether Reigns is one hundred percent ready to wrestle and McIntyre is a destructive person. Having him use an illegal weapon to inflect pain on Reigns will not only lead to a DQ finish to protect both men, but it'll also get the crowd behind Roman.
Another way for the match to end in disqualification is to have Dean Ambrose interfere.
Ambrose has played a big part in the feud between Reigns and McIntyre. Dean has defended the honor of his Shield brother by challenging McIntyre to a series of grueling matches, which left The Lunatic Fringe defeated. Ambrose isn't going down without a fight and he'll be involved in Drew and Roman's match in some way.
The first scenario is that Dean helps Roman during the match by attacking Drew. The other scenario involves Dean attacking Roman and setting up another heel turn for Ambrose. The last scenario seems impossible because Ambrose is leaving WWE, however if he does sign a new contract at the last minute, I could see them turning Ambrose heel again to feud with Roman.
Roman and Drew are being pegged at the tops stars this year, and contenders for the Universal Championship. While a loss may not seem like a big deal, with these two men it will be. After WrestleMania, one of them will go on to become a challenger for the championship, while the other may get thrown in the midcard shuffle.
WWE needs to be careful with how they book the outcome of the match because neither man can afford to lose momentum.