New Japan Cup Fallout : Will It Really Be Okada's Revenge at G1 Supercard ?
The New Japan Cup has come to an end, with Kazuchika Okada winning the tournament. Will Okada prevail and cut the Switchblade's new era short ?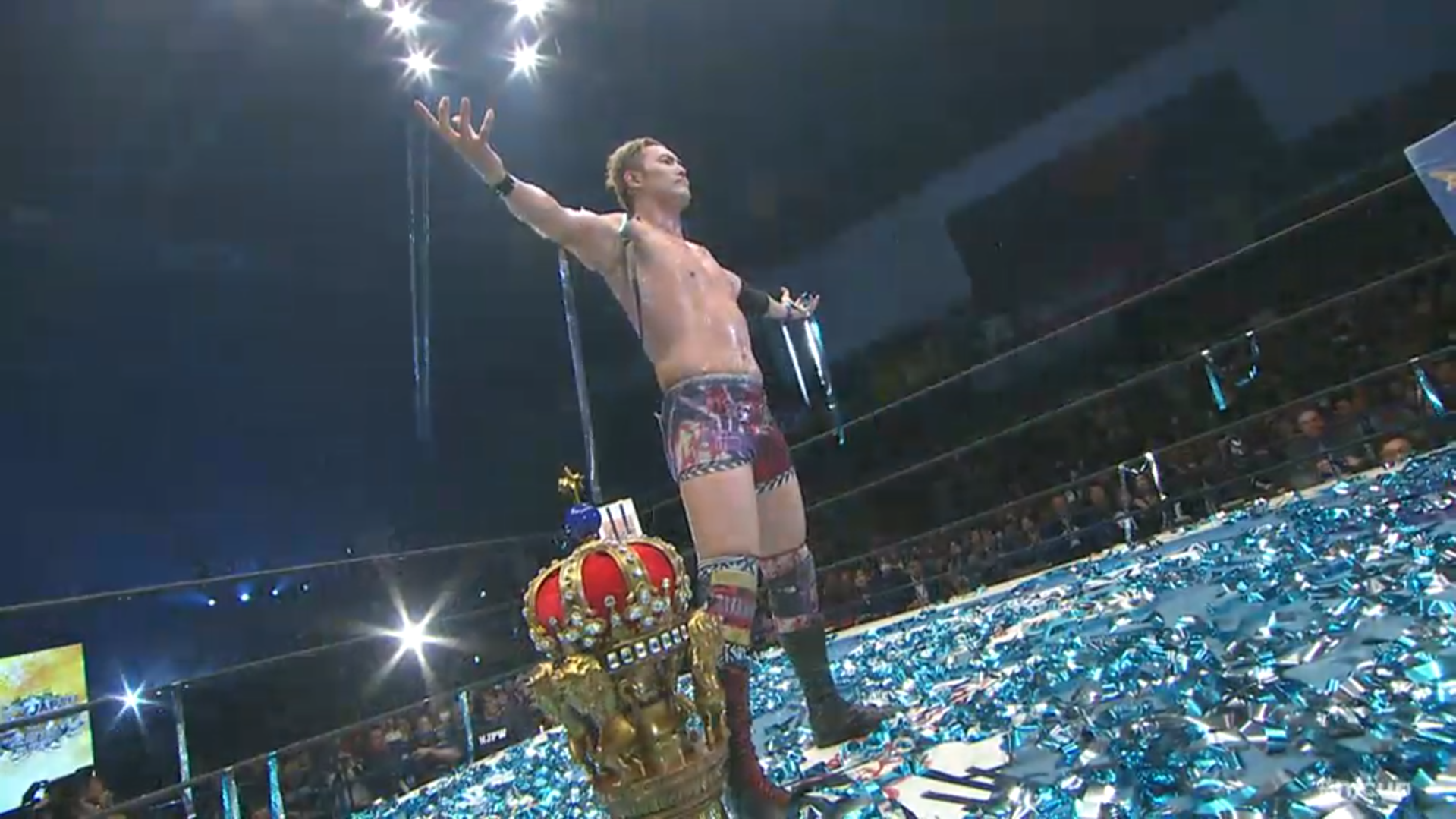 The New Japan Cup has now come to an end, with Kazuchika Okada winning the tournament for the second time in his career. The Rainmaker will look to get his revenge over Jay White in MSG, which is exactly the subject of today's article. Will Okada prevail and cut the Switchblade's new era short ? Let's dive into the matter at hand !
If there is one thing I learned watching New Japan Pro Wrestling, it is to NEVER neglect any possibility. Such a statement has never felt more true since Jay White came back to New Japan at Power Struggle in 2017. Since then, White has kept being the ultimate trump card. First by defeating Kenny Omega for the IWGP US Heavyweight championship. Then, he defeated both Okada and Tanahashi in the G1 Climax, took over Bullet Club, and went on to repeat his G1 upsets over Okada and Tanahashi, at Wrestle Kingdom and New Beginning, claiming the IWGP Heavyweight championship from Tanahashi in Osaka.
What New Japan called the "Switchblade shock" in reference to Okada's "Rainmaker shock" from 2012 is now real, and with Okada marching to MSG with the purpose of finally vanquishing his nemesis, I have to wonder if Okada will actually do it, because if there is one thing I am actually sure of, it is that the outcome of the match between the Rainmaker and the Switchblade is as uncertain as it could be. Sounds paradoxical ? I will explain.
Here's the thing. While the possibility of the rest of this year gravitating around Okada and White fighting over the Heavyweight championship is not something to rule out, I find it hard to imagine that other people will not be involved. I can think of Tetsuya Naito or Kota Ibushi, depending on the result of their soon to come IWGP Intercontinental championship match. I believe this match will help shape up the new direction following the Okada vs White encounter. I have already touched on Kota Ibushi in a previous article, explaining why I could see him take the Intercontinental championship away from Naito, so let's follow that logic. This would leave the leader of L.I.J empty handed in every sense of the term…or does it ? While Naito won't be able to reach his goal of becoming a dual champion, it is doubtful that he will stop looking to take back the Heavyweight championship, the first chance he gets.
This is actually important to consider in the eventual result of Okada vs White and especially what will happen going forward. Naito being the biggest star in New Japan to not hold a championship while haven't taking part in any Heavyweight championship matches since Wrestle Kingdom 12, and with Dominion slowly coming up, we have to think of who would challenge for the Heavyweight championship in Osaka-Jo Hall this year.
With that in mind, we are left with two options. Assuming whoever leaves MSG as Heavyweight champion keeps the title until Dominion, which seems likely, will New Japan add another chapter to one of the most storied rivalries of the last decade, or will we see the continuation of New Japan's new era in a more explicit way, with a never seen before IWGP Heavyweight championship to main event the second biggest New Japan show of the year ? Of course, this is only based off assumptions. Who knows, depending on the circumstances of this upcoming Okada vs White III, we could be up for a fourth encounter even sooner than expected.
To cap off with this opinion piece, let's actually give an answer to the initial question. I do not believe G1 Supercard will be marked by the Rainmaker's revenge over the Switchblade. Let me ask you one question : Do you fully expect Jay White to lose the Heavyweight championship without any defenses, considering the faith New Japan seems to have in him ?
You guessed my stance, I think that feels unlikely. Not impossible, remember what I said about never putting any possibility aside, but unlikely. We could even witness a surprise in Madison Square Garden, but it won't be Jay White retaining the championship, if that does happen.
Let me add that, as a nod to another previous article concerning Bullet Club dominating G1 Supercard, the best way to dominate the event, in terms of results and talk created afterwards, would probably be include Jay White winning. After all, White would be 3-0 against Okada, which says something considering how highly regarded of a wrestler the Rainmaker is.
This is how I now conclude this article. What did you think of the New Japan Cup ? What are your thoughts going forward ? Do you breathe with the Switchblade or will Okada make it rain all over Madison Square Garden ?
King's WrestleMania Rewind: Stone Cold VS. Scott Hall (WrestleMania X8)
Chris King is back with another WrestleMania Rewind, looking at the NWO's Scott Hall battling Stone Cold Steve Austin at WWE WrestleMania X8 from Toronto!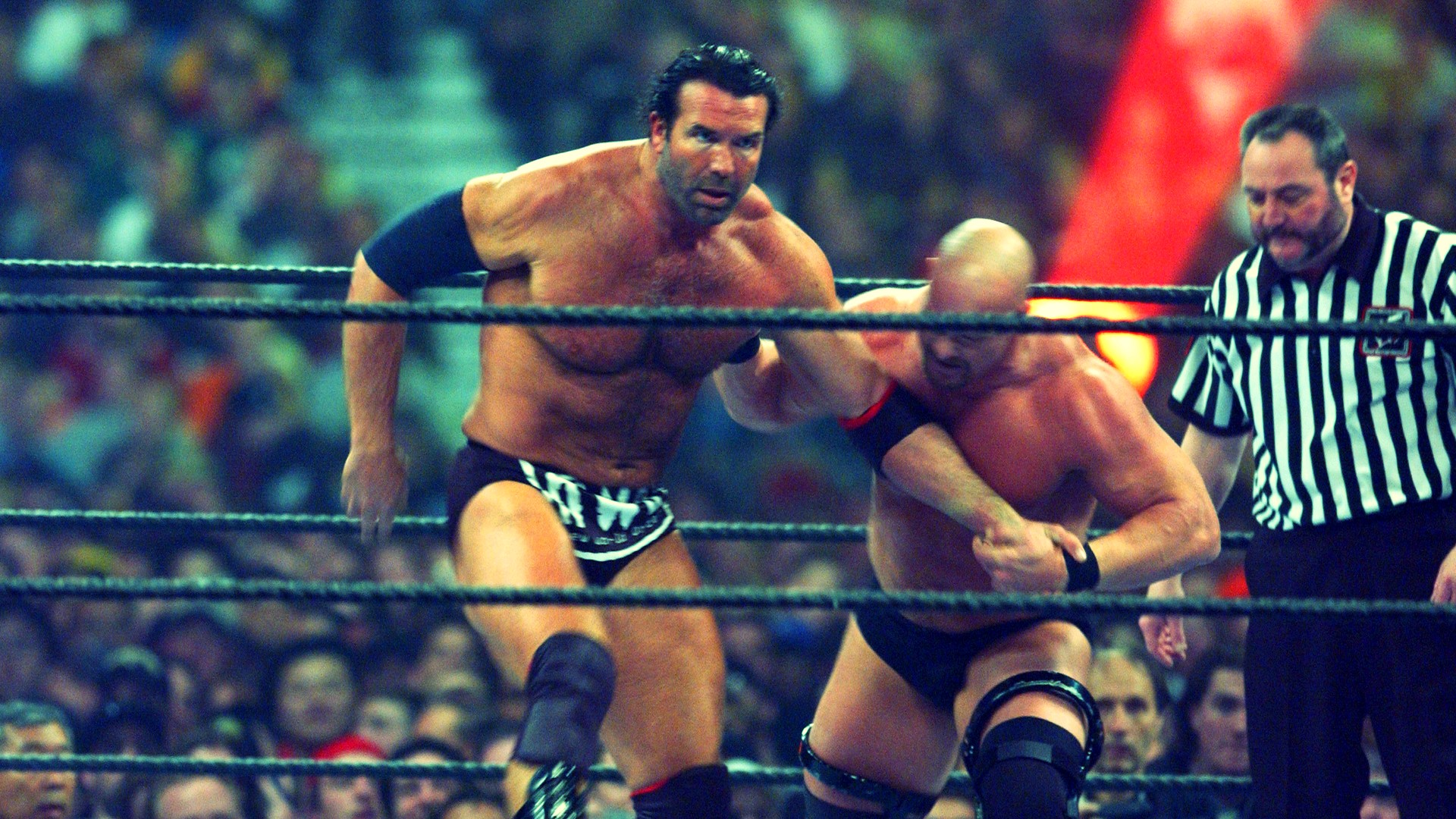 Chris King is back with another WrestleMania Rewind, looking at the NWO's Scott Hall battling Stone Cold Steve Austin at WWE WrestleMania X8 from Toronto!
Chris King is back this week with another edition of WrestleMania Rewind, where he is rewatching all the past Mania matches and feuds. This week you're in for a treat as we look back at 'Stone Cold' Steve Austin vs. Scott Hall at WrestleMania X8.
In late 2001, Vince McMahon bought out his competition WCW and acquired the rights to a plethora of talent including Booker T, Eddie Guerrero, Chris Benoit, and the iconic trio known as NWO. Hulk Hogan; Kevin Nash, and Scott Hall were hell raisers, and what better way to make a name for yourself than take out the two top superstars in the WWE The Rock, and Stone Cold?
The NWO cost Austin his chance at becoming the Undisputed Champion at No Way Out during his match with Chris Jericho. Adding insult to injury, the NWO spray-painted 'The Texas Rattlesnake' with their brand logo just like they did in WCW. As you can imagine, Austin was pissed and out for revenge against the group and primarily Scott Hall.
Hall would challenge Stone Cold to a match at WrestleMania 18. Both superstars beat the living hell out of each other leading up to this highly-anticipated match for who runs the WWE.
The glass broke and Stone Cold made his iconic entrance, and black and white NWO covered Halls' entrance alongside Kevin Nash. With the odds stacked against 'The Toughest S.O.B' could Austin or NWO prove their dominance? Sadly the NWO  broke up that very night when Hulk Hogan came to the aid of his adversary The Rock after their 'iconic' dream match. Stone Cold would ensure the victory with the Stunner. Hall would perform an Oscar-worthy sell over the finisher.
What a time to be a wrestling fan in the 2000s when nothing was impossible for WWE. Who would've thought WCW would go out of business and Hogan would make his long-awaited return to WWE?
King's WrestleMania Rewind: Seth Rollins vs. Kevin Owens (WWE WrestleMania 36)
Chris King takes a look at the most underrated WWE WrestleMania matches, and starts off with Seth Rollins battling Kevin Owens at WrestleMania 36!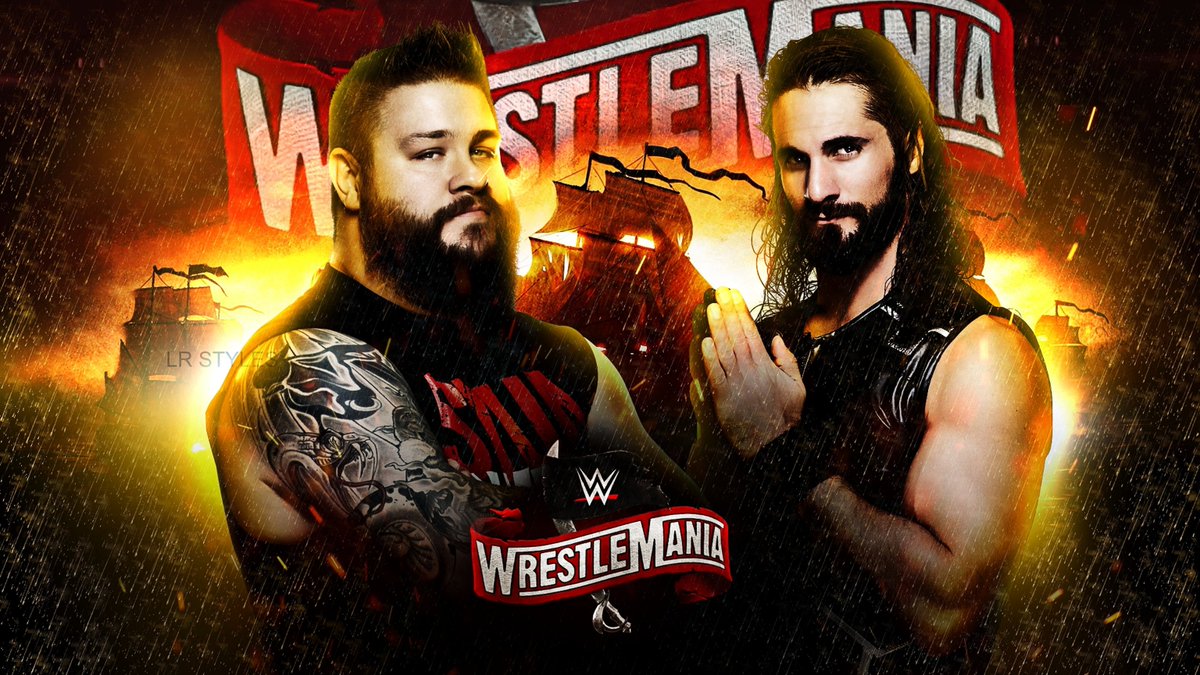 Chris King takes a look at the most underrated WWE WrestleMania matches, and starts off with Seth Rollins battling Kevin Owens in the WWE Performance Center at WrestleMania 36!
Chris King is starting a new series heading into WrestleMania season dubbed WrestleMania Rewind. Each week he'll be going back and sharing his insight over underrated matches at the Show of Shows. First up, is Kevin Owens vs. "The Monday Night Messiah" Seth Rollins at WrestleMania 36.
At the 2019 edition of Survivor Series, Rollins sacrificed himself during the men's traditional match allowing SmackDown to ultimately gain the victory. The following night the self-proclaimed Messiah, berated the whole roster but KO was not having any part of it. Owens quickly became a huge barrier in Rollins' cause for the greater good. The Authors of Pain attacked Owens with Rollins' character in question.
Owens finally had enough of his rival's mind games and torment and challenged Rollins to a match on the Grandest Stage Of Them All. Rollins mockingly accepted his challenge and the match was made official for night one of WrestleMania. Owens came out of the gate beating the holy hell out of the Monday Night Messiah trying to achieve his long-awaited moment at Mania but, Rollins tried to steal a disqualification victory by using the ring bell.
Owens hellbent on revenge provoked Rollins into turning their encounter into a no-disqualification contest where the fight could be taken all over the empty arena. The highlight of the match, was when KO used the WrestleMania sign to deliver a thunderous senton bomb through the announce table. Owens would secure the victory with a Stunner in an incredible match. Despite having no crowd during the pandemic era, both KO and Rollins put on an intense performance under the brightest lights.
In my personal opinion, this was a great feud that helped both superstars in their transformation as compelling characters for years to come.