(NOAH) WEEKLY NEWSLETTER VOL.26 ~ 10TH MARCH 2019
The first new show of the new NOAH era is in the books! Hisame breaks down the aftermath and what it all means!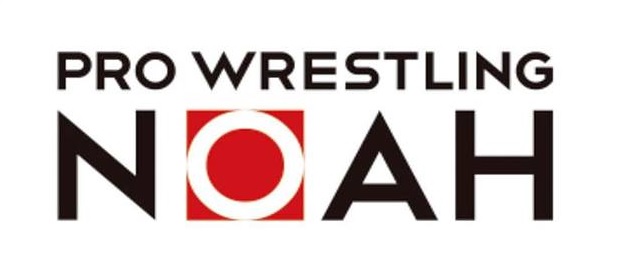 The first new show of the new NOAH era is in the books! Hisame breaks down the aftermath and what it all means!
CURRENT TOUR RECAP
NOAH returned to Yokohama and held their annual big event on March 10th 2019. I am unsure of the exact attendance, as since NOAH changed their site, they are no longer announcing it. 
The green may have been gone from the event, but lingering reminders of NOAH's past remained, and the new owners took pains to remind people that this regime might be "leaving Misawa", but it was not totally leaving Misawa behind.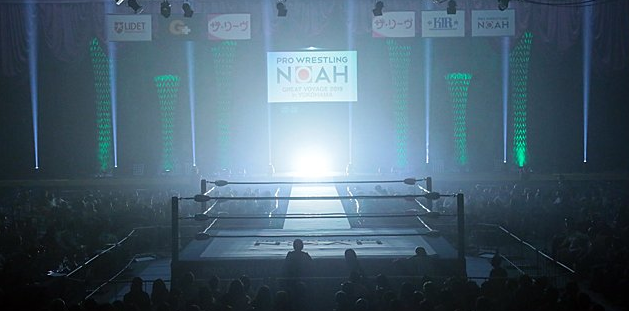 The new ring was black and white, just very simple in design with a white canvas, a black apron, and the NOAH logo in the middle of the ring. The event started with "Spartan X" (Mitsuharu Misawa's theme) playing, and a video tribute to him being shown.
NOAH might have changed, its old colors might have gone, but Misawa is the creator and although his role now might be lesser than it was, his presence will always be on whatever voyage NOAH takes. The roster (including Atsushi Kotoge) came to the ring and lined up on either side of the ramp, with the GHC Heavyweight champion, Kaito Kiyomiya, and Naomichi Marufuji, the challenger (plus the vice president of NOAH), going down to the ring. No one cut a promo, they just stood under a white light. Their actions were symbolic; white of course in Japanese culture being the color of blessings, joy and new beginnings. 

~ Kenoh did not stick around to celebrate with his team when they won, he went stalking to the back scowling, leaving everyone else in the ring.
~ Mitsuya Nagai had an interesting evening to say the least; taking a momentary break from being bald and angry he appeared with 50 Funky Powers wearing flashing disco glasses, however his mood soured when they wouldn't let him pose with them, and then when his team lost, he went back to yelling at them. Nagai later appeared in the ring in the evening saying he was looking for a tag partner for Global Tag League 2019 that would shake things up, and telling a woman she was a "noisy old bag". He got a tag partner, but not one that he thought that he would get, when Atsushi Kotoge appeared and offered to be his partner. Nagai (after looking at Kotoge warily, which is how most people look at Kotoge), accepted, and he left the ring wearing the paisley shawl that Kotoge had bought with him. 
~ NOSAWA Rongai accompanied KAZMA SAKAMOTO to the ring for his match against Takashi Sugiura, but didn't get involved in the match. 
~ Kenta Kobashi came out during the interval and asked for the fans to support NOAH and for the new fans to stay with the promotion and do the same, and ended with "together we can build a new NOAH". Kobashi was also special guest commentator for the second half of the event.
~ Yoshinari Ogawa and Kotaro Suzuki defended the GHC Junior Heavyweight tag titles against HAYATA & Tadasuke. The match lasted only about 11 minutes before Ogawa got HAYATA to tap out.
~ Minoru Tanaka won the GHC Junior Heavyweight title in his 25th year of wrestling, by defeating Daisuke Harada for it. Minoru Tanaka now has held all three Junior belts in what was once known as the "Big Three"; New Japan, All Japan and NOAH.
~ AXIZ (Go Shiozaki and Katsuhiko Nakajima) defended the GHC Heavyweight titles against Eddie Edwards and Masa Kitamiya.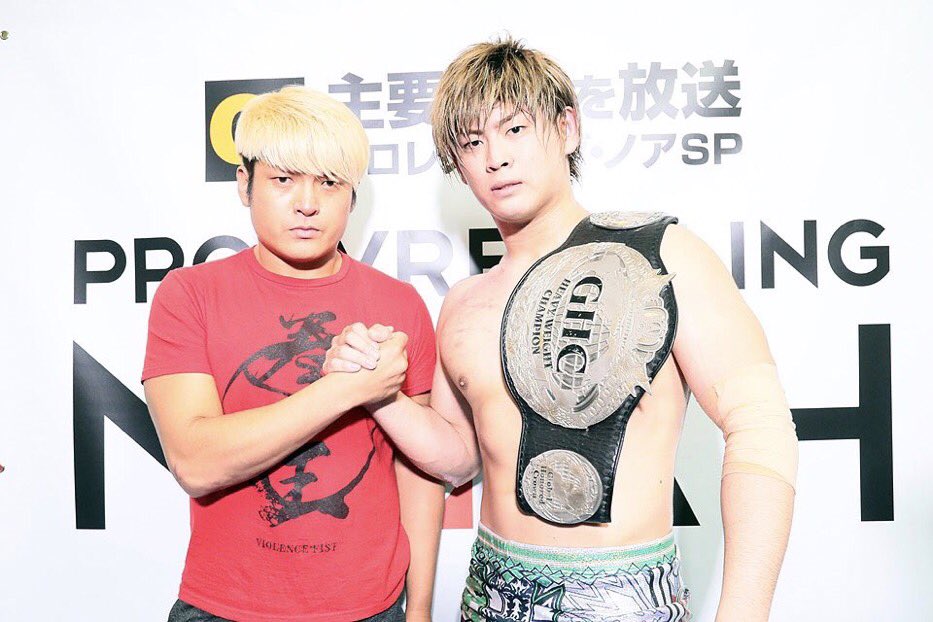 Kaito Kiyomiya defended the GHC Heavyweight Championship against Naomichi Marufuji. After the match he called Kenoh to come to the ring and told him that he wanted them to team together for Global League 2019, and together they would "create a new NOAH". Kenoh (after telling him that he didn't appreciate being called to the ring by this "asshole boy") told him that he saw what he meant and that he would tag with him, and together "we would take you assholes to The Budokan". 

After Kiyomiya had thanked everyone for coming today, green ribbons came down from the ceiling reading, "Mitsuharu Misawa-san, you will forever be in our hearts as we set out on a new voyage" on them. After the ribbons had fallen and the fans left, the arena faded to black with a green spotlight shining on the ring.

No titles were challenged for today, which is unusual for NOAH. 
You can read the detailed event recap here

The next tour is "Spring Navigation 2019" which starts on the 16th March
NEWS
NOAH's Big Announcement
NOAH announced on Friday 8th March that they had some "important news" to announce at the event in Yokohama on the 10th. Most peoples first reaction was that NOAH would announce that KENTA was returning to NOAH. I didn't think this was likely as most people tend to go to ground when they have a ninety day clause in their contact, and KENTA, never known for being particularly loud or vocal about much, has pretty much kept quiet about what he is going to do, except for popping up to say "THANK YOU" about the last green ring in NOAH- but that is no way and indication of any future plans. Other ideas ranged from someone retiring to a freelancer signing with the promotion, to NOAH finally announcing a streaming service.

What the news was in the end was the announcement of two very big (and it must be said, very ambitious), shows that NOAH are going to hold in the autumn and the winter of 2019:
16th September – Osaka Prefecture First Gymnasium (aka Osaka First Arena)
2nd November – Sumo Hall
Osaka Prefectural Hall (otherwise known as Osaka First Arena) is something that Daisuke Harada has been talking about. It's kind of like his own personal Budokan, and for the juniors, Osaka has become an important place as its kind of like their town where they main event and the heavyweights take a smaller role on the card. 

Sumo Hall (I use the Western translation which makes it easier for the majority of my readers, but yes, it is otherwise known in Japanese as Ryōgoku Kokugikan), is of course where NOAH held Naomichi Marufuji's "Flight" in September 2019. 

Probably due to the fact that they feel they have the momentum, and probably due to the schedule of both buildings themselves, and most likely due to the fact it gives them six and nine months to build up to it, and plus their own yearly schedule of events, would explain why NOAH are holding these events later in their year.
"Misawa's Three Forever – Interview with Yoshinari Ogawa & Kotaro Suzuki"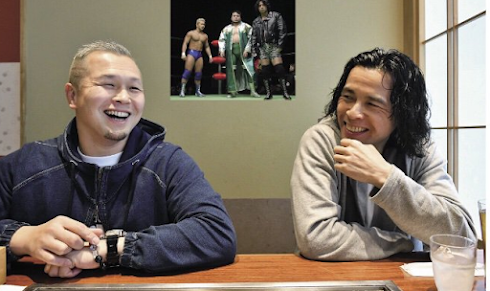 Yoshinari Ogawa and Kotaro Suzuki gave an interview to "Weekly Pro" during the past week. They discussed Misawa and how for the longest time since he died, they can't talk about him; Ogawa says he still can't, but Suzuki is starting to open up a bit, but he doesn't really like to share his memories. Interviews with Yoshinari Ogawa are rare, as he doesn't tend to give them very often, and so this one was a treasure. 

Kotaro Suzuki, while naturally deferential to his senior, isn't scared to tease him once in a while, such as when Ogawa said that he didn't remember teaming with Minoru Tanaka and winning the GHC Junior Heavyweight tag belt last year, or when he asked him the secret of his youth. 
Other subjects they discuss are the NOAH junior, Suzuki returning to NOAH, the missing years of his absence, RATELS and they hint of a coming generational struggle among the juniors. 

Its an interesting interview, and worth a read. 

Atsushi Kotoge's return
Atsushi Kotoge has announced he will return from arm and elbow injury in April, just in time for Global Tag League 2019. 

NOAH's Entrance Theme Music CD

NOAH announced further tracks to be included on the album, which will be released in April, would include:

Katsuhiko Nakajima: Genius of The Kick
Daisuke Harada: KTYM
Quiet Storm: MAD
Pro Wrestling NOAH theme: Brave
GHC Jnr Theme
GHC Tag theme
Kaito Kiyomiya: Explosion Soul
Atsushi Kotoge: Switch On
Masa Kitamiya: Go For Broke
Go Shiozaki: Enforcer
Naomichi Marufuji: Hysteric
Theme of Global League
RAN: SAKURETSU (Pro Wrestling NOAH's official song)

CURRENT CHAMPIONS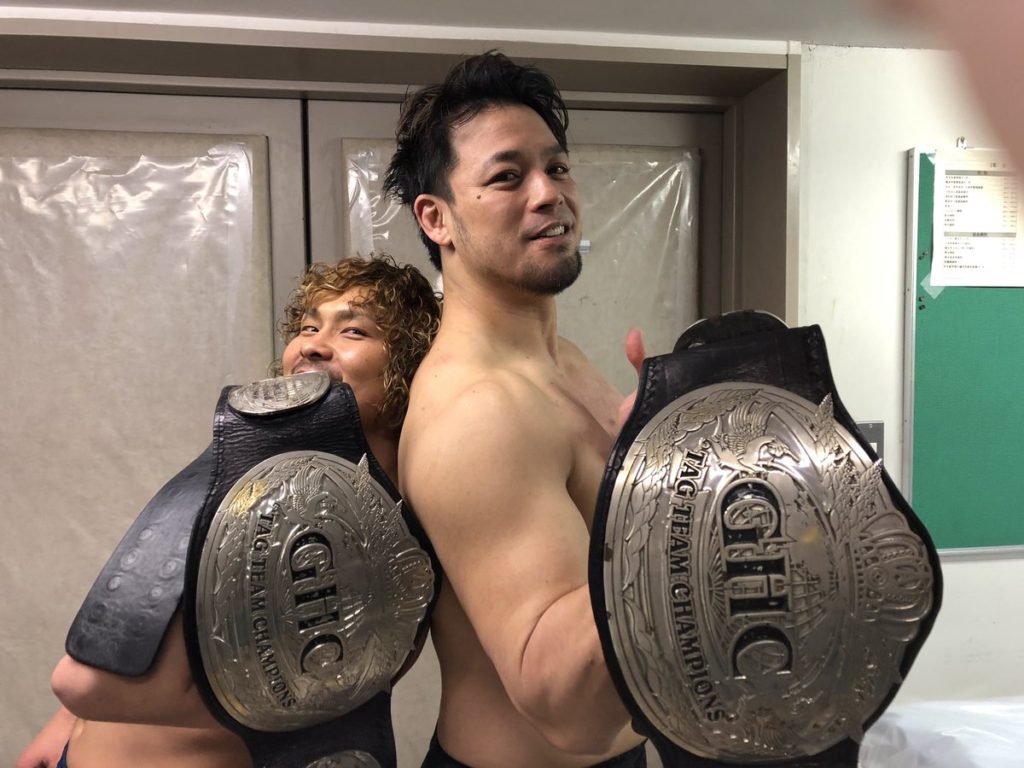 TOUR TIDBITS
~ Tadasuke said that HAYATA and himself became close during the Osaka Pro days when they played table tennis together at the dojo. Management noticed how well they worked with each other when playing it, and a tag was formed from that.
~ HAYATA has dyed his hair black to differentiate himself and Tadasuke from himself and YO-HEY, with YO-HEY they were known as "The Blonde Couple", Tadasuke is also a peroxide blonde.
~ Katsuhiko Nakajima imitated Yoshinari Ogawa, and claimed that he had no memory of either Masa Kitamiya or tagging with Masa Kitamiya or winning the belts with Masa Kitamiya.
~ Kaito Kiyomiya did some MMA training with Sakuraba prior to the match in Yokohama. Sakuraba said he would consider coming to NOAH (where he would face Takashi Sugiura due to the background in MMA) if there was an offer.
~ Katsuhiko Nakajima turned 31 on the 11th March, he will be holding a birthday event later in the month for a few fans. He said his best present was having the belt. 
~ Kenoh said that he might have been teaming with Kaito Kiyomiya, bus his ambition was still the singles belt. 
~ The news came that Wally Yamaguchi, (who worked for NOAH after WWE) has passed away.
~ Recent NOAH videos have begun to be removed from YouTube. This could indicate that a streaming service is finally coming, or, it could just be the network cracking down on something they have let happen for a long time. ~ LEONA confirmed on "Satoko's Lounge" that he will be returning to wrestling after rehabbing from a leg injury he suffered last year.

BROADCASTS
"Great Voyage in Yokohama 2019" will be broadcast on the 16th March at 8.30pm JST on G+
G+ will broadcast the 17th April show on April 20th, they will also show the 28th May Korakuen Hall show live

LINKS
Interview with Tadasuke & HAYATA 
GHC Junior Heavyweight match signing: Minoru Tanaka vs Daisuke Harada 
AXIZ mini interview
Daisuke Harada mini interview
HAYATA & Tadasuke mini interview
Kaito Kiyomiya practices with Sakuraba
Masa Kitamiya mini interview
Naomichi Marufuji vs Kaito Kiyomiya: GHC Heavyweight match signing (translated by purodino)
Takashi Sugiura mini interview
"It's a really good situation to let everyone know and show it to them, how much I have grown in Noah" ~ interview with Eddie Edwards
KAZMA SAKAMOTO mini interview
The Greatest Persons Vibration Side A: interview with Naomichi Marufuji (Part 1)
GHC Champion Kaito Kiyomiya, expresses the "aesthetic consciousness" of mentor Marufuji

YOUTUBE LINKS
Kaito Kiyomiya trains with Sakuraba
GHC Heavyweight Match signing: Kaito Kiyomiya vs Naomichi Marufuji

Picture credits: Noah GHC, PXDX, Katsuhiko Nakajima, Weekly Pro
(NOAH) NOAH NEWSLETTER VOL.192 ~ 30TH NOVEMBER 2022
NOAH ends November with some big announcements! Returns, new debuts and surprising challenges!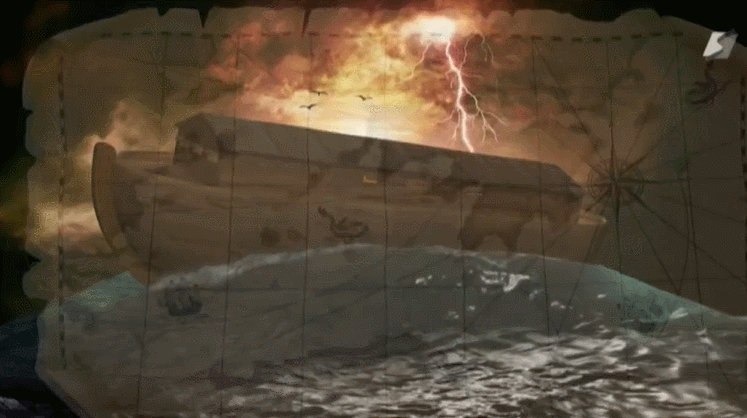 NEWS
Masa Kitamiya challenges Masato Tanaka
Following the tag match against Masato Tanaka and Shoki Kitamura in ZERO-ONE on the 20th November, Masa Kitamiya challenged Masato Tanaka for the ZERO-ONE World Heavyweight. Kitamiya said he wanted the belt for two reasons – one was because Masato Tanaka had the belt, and secondly because he felt that his eleventh year in wrestling had been a sad one. The match will take place at Korakuen Hall on the 1st January, the same day that NOAH at the Nippon Budokan, so Kitamiya will be wrestling two matches that day with ZERO-ONE taking place before NOAH. Kitamiya is determined to enter The Nippon Budokan as champion.
Akitoshi Saito remembers Bison Smith
Akitoshi Saito made a touching tribute to his old partner on the anniversary of his passing, by winning the match with the Iron Claw slam. Backstage he remembered "the blue eyed samurai" by recalling their last conversation, and saying that he felt Bison was with him and had given his approval for Saito to team with Yone.
Perros Del Mal De Japon Farewell
Perros Del Mal De Japon made their final appearance as a unit in Yoyogi on November 23rd. They were accompanied to the ring by Kotaro Suzuki (who may not be appearing in NOAH following The Tokyo Gurentai produce due to his contract expiring) and Ikuto Hidaka. Neither of them got involved too much in the match.
Yoshinari Ogawa came to the ring with a Singapore cane slung over his shoulder, while his partners also brandished weapons, Kai Fujimura had a baseball bat and Yasutaka Yano carried a trash can. The match was as you would expect; the first time everyone got counted out, the second time ended in a count out when the young boys got Perros counted out (Ogawa had left in disgust by this time) and when he came back, the match lasted 11 minutes and 36 seconds, and ended when NOSAWA decided to assault the referee. Ogawa took everyone out with a trash can lid before leaving. He had also managed to hit Kotaro on the head earlier, but concentrated his attack on NOSAWA and Eita. When Ogawa had gone, Perros bade farewell to each other, but their war with Ogawa wasn't over as both Eita and NOSAWA will have singles match with him. NOSAWA'S match will be on the 14th in Aizuwakamatsu, Fukushima, while Eita's will be on the 23rd at the N-INNOVATION. Kotaro Suzuki was a little irritated that he didn't get a singles match, which NOSAWA completely ignored, but he will have a singles match himself against Eita on the 20th.
MaruKen reunite to challenge for the GHC Heavyweight Tag Titles
Naomichi Marufuji pinned Takashi Sugiura in Yoyogi and therefore won the right to challenge the tag champions. With Masakatsu Funaki and Masaaki Mochizuki hanging over the ropes offering their hands as partners, Marufuji announced to the uproar of the crowd and the disbelief of Takashi Sugiura (whose reaction was akin to "Who? Are you fucking kidding me?") that he would be challenging with KENTA. Backstage, Marufuji was not too sure that KENTA would accept the offer, but he did and the match has been set for the Nippon Budokan on New Year's Day.
To explain for the newer fans, during their NOAH Junior days, KENTA and Marufuji were in a much beloved junior tag team known as MaruKen, they hold the record for the longest title reign as a junior team and they also broke down the rules for juniors fighting heavyweights as Misawa allowed them to challenge for the GHC Heavyweight Tag Titles. As a team they never had a falling out that led to their split, they just drifted apart as Marufuji noted in "Heir To The Ark" and went to do their own things and over time they became rivals. Now they reunite as heavyweights.
AMAKUSA challenges Dante Leon
AMAKUSA made a silent challenge to Dante Leon for the GHC Junior Heavyweight following their match in Yoyogi. The way the match went gave fans the impression that Alejandro might be the one to challenge, but in the end it was Amakusa who pointed silently at the belt. Title challenge will main event the N-Innovation on the 23rd December.
Kenoh & Kaito Kiyomiya
Kaito Kiyomiya overcame Kenoh in their second pre match, and taking the microphone he stood over him and said that Kenoh had just been overcome by the guy who he was saying "was just trying his best", and what did that say about Kenoh? Kiyomiya told him it meant he "was all mouth". Their next pre match is on the 14th December.
Darby Allin
It has been announced that the team of Great Muta, Sting and Darby Allin will team together at Great Muta's final match on the 22nd January at the Yokohama Arena. Allin had been tagging with Sting when Muta materialized on the 23rd September to save Sting from Buddy Matthews. There has been no mention as to who will be their opponents, but it is thought that Matthews may be involved as he has a score to settle.
YO-HEY & Kzy challenge for the GHC Junior Tag Titles
Tag championships can be volatile belts and tend to suffer more backwards and forwards than singles belts do at times. This was the story when Atsushi Kotoge and Seiji Yoshioka managed to take the belts back from The Kongoh Juniors in Yoyogi. This was the Kongoh Junior's first defense, and Hajime Ohara and Shuji Kondo, had only held the belts for thirteen days. Following their title win, the next threat came from their own unit, as YO-HEY challenged for the belts with DragonGate's Kzy as his partner.
"I'm in a disappointing situation with no results to speak of at all. To overcome this situation, I want the belt. With the belt in hand, I can reach even higher heights. I want to do this, so please let me challenge for the tag belt next".
Title match will take place on the 23rd December at the N-Innovation.
Yoshiki Inamura fails to capture his first singles belt, but succeeds in other ways
Yoshiki Inamura failed to win his first singles gold when El Hijo Del Dr Wagner Junior used his experience (the part which he and Inamura were not well matched in, and I doubt Wagner Jnr has ever had anyone throw him around after catching him following a dive) to retain the gold. Inamura had wanted to win this belt to usher in his own era of NOAH, which would be separate to Kiyomiya's (yet I think would also rival his, as Inamura would kind of be more the leader of the younger generation, which Kiyomiya knows is rising up to threaten him), and he would stand next to him and not below him as champion. Inamura might have failed in his attempt to win his first singles belt, but as Tokyo Sports said, he most definitely gave birth to his era.
ELSEWHERE IN NOAH
– Shuhei Taniguchi had his best match in a long time when he and Hideki Suzuki fought to a referee stop in Yoyogi. Fans want to see a round two.
– For some reason the wrestling promotions (and not the MMA companies) were told to come to Antonio Inoki's memorial on the 24th November at 11am instead of 1pm, someone said this could be a prank that Inoki had set up. Prank or not, in something practically unheard of NOAH (Kenoh, Yoshiki Inamura, Satoshi Kojima, Kaito Kiyomiya, Katsuhiko Nakajima and Takashi Sugiura), New Japan and All Japan, plus some staff members, went to have something eat and drink and all sat down and talked for two hours. Inoki's final wake will be held on March 7th at Ryogoku Kokugikan, what form this will take has not been announced, but it will be a fan event. In Shinto, the deceased are mourned and funeral services are held for forty-nine days following death, the final day is a day of celebration and farewells, when the mourning period is over and the deceased can finally leave earth and cross to the afterlife. It has been said that Inoki will be sharing a beer with Giant Baba.
– Takashi Sugiura's pants stayed on when he met up with Kenta Kobashi and had some drinks…which is more than can be said about when he visited Akira Taue's restaurant, and got drunk with Go Shiozaki.
– Kazuyuki Fujita said in his Weekly Pro yearbook profile, that he liked drinking highballs on the Shinkansen.
– Yoshiki Inamura and Kaito Kiyomiya summon Alejandro 
EVENT RECAPS AND POST MATCH PROMOS
NOAH THE BEST 2022 – WEDNESDAY NOVEMBER 23RD, NATIONAL YOYOGI STADIUM 2ND GYMNASIUM
CURRENT CHAMPIONS
THIS WEEK IN NOAH
Wednesday, December 7th: Kinya Okada debut anniversary (4 years)
ARTICLES
"Inside of me there is a "good" Keiji Mutoh and a "bad" Keiji Mutoh" – enthusiasm and conflict for Keiji Mutoh's last run
"It was a sad eleventh year…" momentum to seize the belt in the Zero-One New Year's Day title match
"We can make it a connection", Kondo is "Marmalade brother?!" – Interview with Hajime Ohara just before the Junior Tag Defense match
GHC Junior Tag Match Signing: Ohara "Thigh Raise & Anya Words". Yoshioka emphasizes that, "If I lose, hit rock bottom"
GHC National Match Signing: Japan-Mexico same generation clash: Wagner Jnr "Create A New History", Inamura "Create A New NOAH"
"Take the belt and stand in the same position as Kiyomiya!" – Interview with Yoshiki Inamura before his challenge for the GHC National Championship 
Recapture for the first time in two weeks with "Baggio Spirit", Interview with Atsushi Kotoge and Seiki Yoshioka ahead of the Yoyogi Junior Tag Match
WEEKLY PRO ARTICLES & INTERVIEWS
Coach points out! What is the current situation of young people as seen by Ogawa through the "Mauritius Cup?"
BOOK CORNER
"Donmai, Donmai" – Mitsuharu Misawa's diary
GIF credit: WrestleUniverse
With thanks to: Metal-NOAH
(NOAH) NOAH NEWSLETTER VOL.191 ~ 18TH NOVEMBER 2022
NOAH coverage still going strong! A few title changes and defenses keeps things interesting heading toward the end of the year!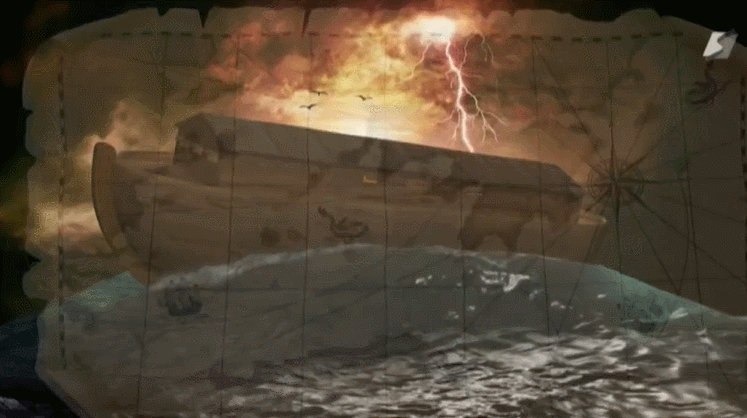 NEWS
Kongoh Juniors finally win gold, Atsushi Kotoge demands a rematch
Shuji Kondo and his perpetually terrified partner, Hajime Ohara, ended a long losing streak for the Kongoh Juniors and finally won a title for their unit, when Seiki Yoshioka tapped to Hajime Ohara's Muy Bien. Ohara's reward from Kondo was to be kicked in the head repeatedly. When Ohara did get to his feet, Atsushi Kotoge was asking for a rematch, something the champions later granted, although Ohara did initially shove the belt in Kotoge's face and tell him to beat it. The titles will be defended on the 23rd November at the National Yoyogi Stadium 2nd Gymnasium. There will be no pre match.
Dante Leon wins his first Noah title, the GHC Junior
In a match which was half American style and half Noah style, Dante Leon beat Ninja Mack for the GHC Junior, and won his first title in Noah. Unfortunately, due to HAYATA'S injury Ninja Mack's reign was not as it should have been, so I would imagine that at some point in the future he will be given a longer run. No challenger has come forward as of yet to challenge Dante Leon.
Funky fail, but respect earned
Funky Express lost their challenge for the GHC Heavyweight Tag titles when Takashi Sugiura choked Akitoshi Saito out and the referee stopped the match. It was a heartbreaking loss for the challengers who were visibly moved. They have may have lost in their attempt, but in the eyes of fans, they gained something far more important, respect. Long seen as a comedy unit who worked the openers, Disco Dancing, Funkiness, King Tany, discussions of a giant belt made for four (funded by Masao Inoue's piggybank according to Aki), things have changed with the departure of members and Saito and Yone managed to turn themselves into credible challengers.
Funaki's warning comes true, El Hijo Del Dr Wagner Jnr becomes the GHC National Champion
When El Hijo Del Dr Wagner Jnr, Masakatsu Funaki had foreboding about the challenge. Kazushi Sakuraba he could handle as Sakuraba was known to him, it was also the case with his previous challengers as while he may not have known Simon Gotch prior to the match, he was aware that Gotch was of a similar skillset. El Hijo Del Dr Wagner Junior was not. Funaki spoke of other difficulties too aside from him being a luchadore in that he also outweighed him and was younger than him too. All these factors combined on the night with Wagner Jnr's ability, for the title to change hands. Wagner Jnr was laying out the Mexican flag in the ring to add the belt to it, when his next challenger, Yoshiki Inamura appeared at ringside. Inamura got straight to the point, saying he was here to challenge. El Hijo Del Dr Wagner Jnr accepted, and the two will fight on the 23rd November at the National Yoyogi Stadium 2nd Gymnasium.
Yoshiki Inamura gave a small interview about his challenge, and he touched on the subject of Kaito Kiyomiya. Inamura stated that although Kiyomiya is younger than him, he is still his senior, which has been a factor in Inamura wanting a singles belt too. Inamura says this will be "standing next to Kiyomiya, not beneath him".
Kaito Kiyomiya retains against Thatcher, Kenoh back again
In a match that was to atone for the title match against Kazuyuki Fujita, (which I don't think Kiyomiya was very happy with), he faced a trial by fire when the GHC Heavyweight was defended against Timothy Thatcher. In his previous title reign, when he was being challenged by Naomichi Marufuji, Marufuji had told him that he was going to take him apart bit by bit, which was what Thatcher did. Kiyomiya had to get the win on momentum by dropping a few Transformed Shining Wizards, because everything he did Thatcher reversed into the dreaded armbar. Kenoh had been on commentary and as soon as he saw the result, removed his headset, and came down to the ring to challenge.
"Hey, Kiyomiya, you did your best in today's title match too. Just! You "just" tried your best. Even elementary school students can "just" do their best. So, what are you left with today? What can you create? What can Noah create? On January 1st at the Nippon Budokan, The Great Muta vs Shinsuke Nakamura has taken the subject from the champion, and what are you doing? Working hard? You can't win with just that! Muta vs Shinsuke Nakamura…who can win in terms of the subject…Brock Lesnar, Dwayne Johnson…The Rock. No, it's The Rock and me, Kenoh! Well, I know that I'm no match for Rock, but I have that kind of will! I will save Noah from danger. It's not Muta vs Nakamura. I will challenge you for your belt, and I'll take away the topic!"
Kiyomiya responded,
"Maybe, I am just trying my best. But what will you create? I will create a new Noah! So you and I, let's fight for real! I don't want to lose anything on social media or by transmission, so please, fight all out against me."
Kenoh
"January 1st, Nippon Budokan, you are not the one who will surpass Muta vs Shinsuke Nakamura. I will exceed by myself, and the one who will take this belt is me, Kenoh!"
*Title match has been set for The Nippon Budokan on the 1st January 2023.
The first pre match took place at the Noah/Dragon Gate event the next day. The main event was not as wild as the rest of the show had been, but it did culminate in Kiyomiya being pinned by Kenoh, and a picture of that moment appearing on the front cover of "Weekly Pro".
Noah vs Dragon Gate
Aside from the main event as mentioned above, the event saw;
– NOSAWA Rongai getting pinged by plastic
– Satoshi Kojima as the mystery opponent of Hollywood Stalker Ichikawa. Kojima said the match was for HAYATA, who he hopes gets well soon and returns to Noah.
– Kenoh describing partner Kouta Minoura as "cute". Which is probably the first time Kenoh has ever described anyone ever as that.
– H.Y.O said he wants a singles match with Ninja Mack. Otherwise he was not impressed with Noah overall.
– Shun Skywalker finally snap when teaming with Tadasuke. In usual frenetic style, Tadasuke tried to get Shun to do his corner camera spot, and ended up dragging him over. Things steadily went downhill from there.
– YAMATO beat Seiki Yoshioka, but was full of praise for him.
– YO-HEY danced with Natural Vibes on entry, and although dancing cannot have been easy in that heavy coat, he loved it. Daisuke Harada says he is obsessed and cannot stop watching!
Noah Tryouts
Katsuhiko Nakajima and Naomichi Marufuji (alongside Xtreme Tiger) have appeared in both New York and San Francisco for Pro Wrestling Revolution and King of The Indies 2022. They stopped over in San Jose, California, to hold tryouts. Two lucky wrestlers were chosen, who will now come to Japan and train in the dojo and appear in Noah. Marufuji said they were very overcome, and he saw tears. I am afraid I do not have the names of the winners.
ELSEWHERE IN NOAH
– Kenoh will appear at the Yokohama Corsairs game on the 19th November to fire a t-shirt gun (bazooka).
– Kaito Kiyomiya has posted some, shall we say, steamy pictures on his Instagram. One involved him bare-chested and toweling his hair, the other one was being naked save for a necklace while sitting in a bath. Fortunately, he did not reveal all, but the picture was certainly close to being south of the border.
– Yoshiki Inamura celebrated his 30th birthday on the 18th November. Work never stopped during the day as he was giving interviews on his upcoming title challenge, but in the evening he was taken to the Ribera Steakhouse, and given a green jacket.
– Kaito Kiyomiya had an audition for Ninja Warrior.
– During the title match, Dante Leon stole ring announcer G-Man's chair from under him. G-Man got his revenge by posting a picture of Leon sitting and watching TV, his back to the camera and completely unaware, as G-Man's hand advanced on him threateningly.
– Satoshi Kojima said their team name was now "Takajima" because he had given "Satoshi" to Mohammed Yone. Sugi said it was kind of hard to pronounce.
– Kaito Kiyomiya has parted with the "Supernova" nickname and gotten new theme music, "REGENERATION" and is now "Galaxy View".
EVENT RECAPS AND POST MATCH PROMOS
– GLOBAL2DAYS WRESTLE UNIVERSE PRESENTS GLOBAL HONORED CROWN (Thursday November 10th, Korakuen Hall)
Event recapPost match interviews
CURRENT CHAMPIONS
THIS WEEK IN NOAH
(Full November schedule)
NOAH the BEST 2022
Date: Wednesday, November 23rd
Venue: National Yoyogi Stadium 2nd Gymnasium
Start time: Doors open 13:30 JST, event starts 15:00 JST
Broadcast: WrestleUniverse (English commentary available)
Birthdays & Anniversaries
Saturday 19th November: HI69 debut anniversary (22)
Friday 25th November: AMAKUSA (37)
ARTICLES
Title match removal of Supernova, champion Kaito Kiyomiya declaration of change and resolution! 
Noah/DragonGate: Press conference for the youngsters match: Inamura declares "Overwhelming", Mochizuki Jnr "Absolutely Win The Fight"
Noah/DragonGate: GM Saito "Help Me!" in a "1 vs 5" crisis. NOSAWA & Horiguchi already declare betrayal 
Noah/DragonGate: Tadasuke & Shun burst into the press conference, attacking AMAKUSA & Fujiwara
Noah/DragonGate: Kenoh cuts Yuki Yoshioka in half, calling him a "Pathetic champion, carried by the company"
THE TOUGH comment on their ZERO-1 Participation
Noah/DragonGate: Realization of Noah and DragonGate Champions at the joint show…Kenoh completely demolishes Kiyomiya with a strong pre-emptive strike towards the New Year's Day Budokan
Noah/DragonGate: Satoshi Kojima backstage comments – "Get Well Soon HAYATA" 
Noah/DragonGate: GM Saito is in trouble, break up with friends & unreasonable rap request…victory for rare trio of KZY & YO-HEY
Noah/DragonGate: YAMATO comments on Seiki Yoshioka
G-MANS Note Vol 2: In charge of Pro Wrestling Noah's English YouTube & English Announcement 
WEEKLY PRO ARTICLES & INTERVIEWS
Hiroshi Tanahashi's Dragon Note – Tanahashi discusses Keiji Mutoh's retirement
"Follow Me You Bastards" – Kenoh's column (4th October 2022)
BOOK CORNER
"Donmai, Donmai" – Mitsuharu Misawa's diary
GIF taken from WrestleUniverse
Picture credit: Kaito Kiyomiya, Weekly Pro