NXT Minus 6: Let's Get Dusty! (3/6/19)
What stood out to Bradley this week?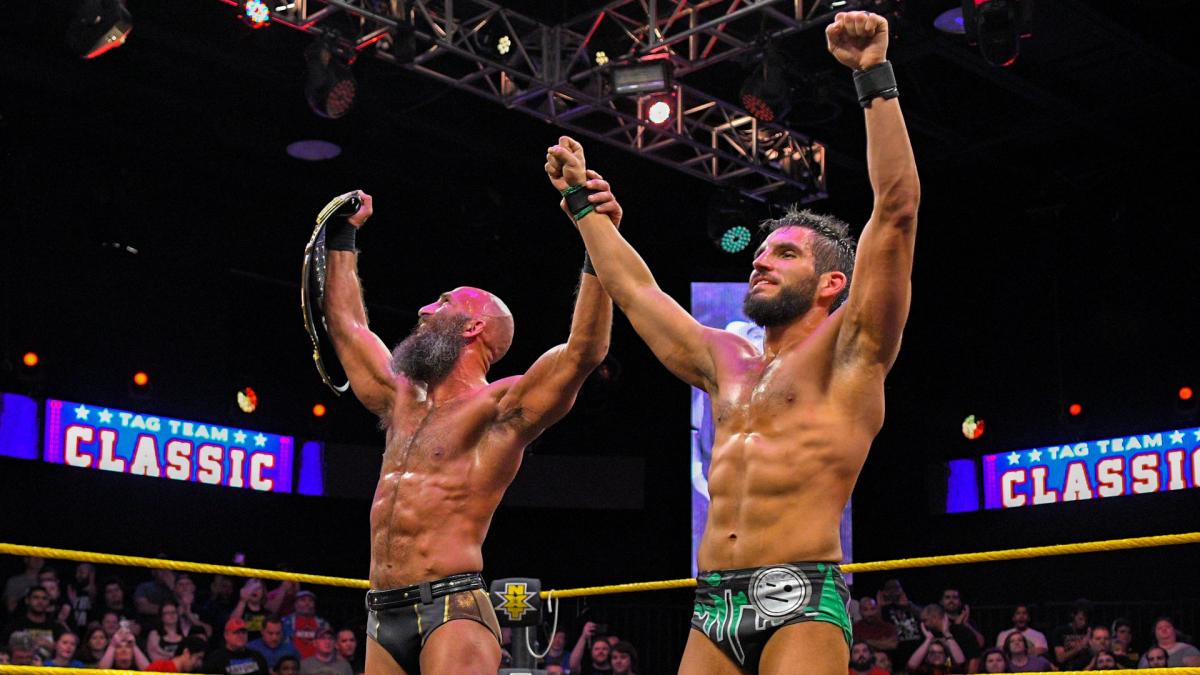 This week, we separate the cooks from the chefs. And the That's Why I Love Wrestling Award goes to a split second. It's WWE NXT!
6. The Forgotten Sons versus Team 1&2: Technically speaking, the Forgotten Sons do some nice stuff in the ring. I just don't care about their characters. Any cook can follow the recipe, but a chef gives gives a meal a personal flair that takes it to another level. Don't know Blake from Cutler. Don't know why the third guy just stands there without interfering in the match. The Forgotten Sons are developing into competent cooks. They are far from chefs. 3 ¾ stars
5. Mustache Mountain versus the Street Profits: The Street Profits have grown by Montez Ford-like leaps and bounds. I hate that they lost in the first round. Poor bracket planning. Mustache Mountain simply cannot have a bad match. They are world class chefs. As always, the Big Strong Boi delivers one of the best meals of the night. 4.2. Stars
4. Ricochet/Aleister Black versus Fabian Aichner/Marcel Barthel: In typical Takeover fashion, the first match of the night sets a very high bar. However, if Ricochet and Black want to be a real team, they need team moves. Right now, they are just 2 guys who happen to be in the ring together. Aichner & Barthel deserve a name. The Axis. Lotta Ringen. Anything. Aichner in particular is a special talent. Not many people can match his combination of power and athletic ability. 4.5 stars.
3. #DIY versus Undisputed Era: It is deeply satisfying when a match lives up to the hype. The expectation is match of the night, and that's what they delivered. If they had about 5 more minutes, it would have been 5 stars. It actually physically hurts that we might not get future matches from these two teams. They are Iron Chefs, sitting atop the culinary pantheon. This is going to be hard to beat for NXT television match of the year. 4.8 stars.
2. I'm moving to Canada so I can declare Kyle O'Reilly my national treasure.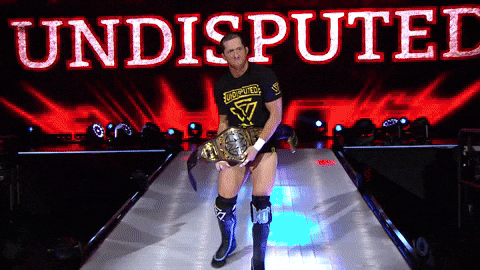 1. This week's That's Why I Love Wrestling Award goes to a moment so small, if you blinked you missed it. For months, Tommaso Ciampa has cut pre-recorded promos. They end when he gets up and slaps the camera. This week, Johnny Gargano did the slapping. The Devil is in Johnny's head. The puppet master is pulling the strings! Those little touches take a match or a moment from good to great. Ciampa and Gargano are two of the best storytellers in the wrestling world.
That's right. I said it!