NXT Minus 6…The Triangle of Truculence!
Bradley's 6 step power point project runs down the latest episode of NXT!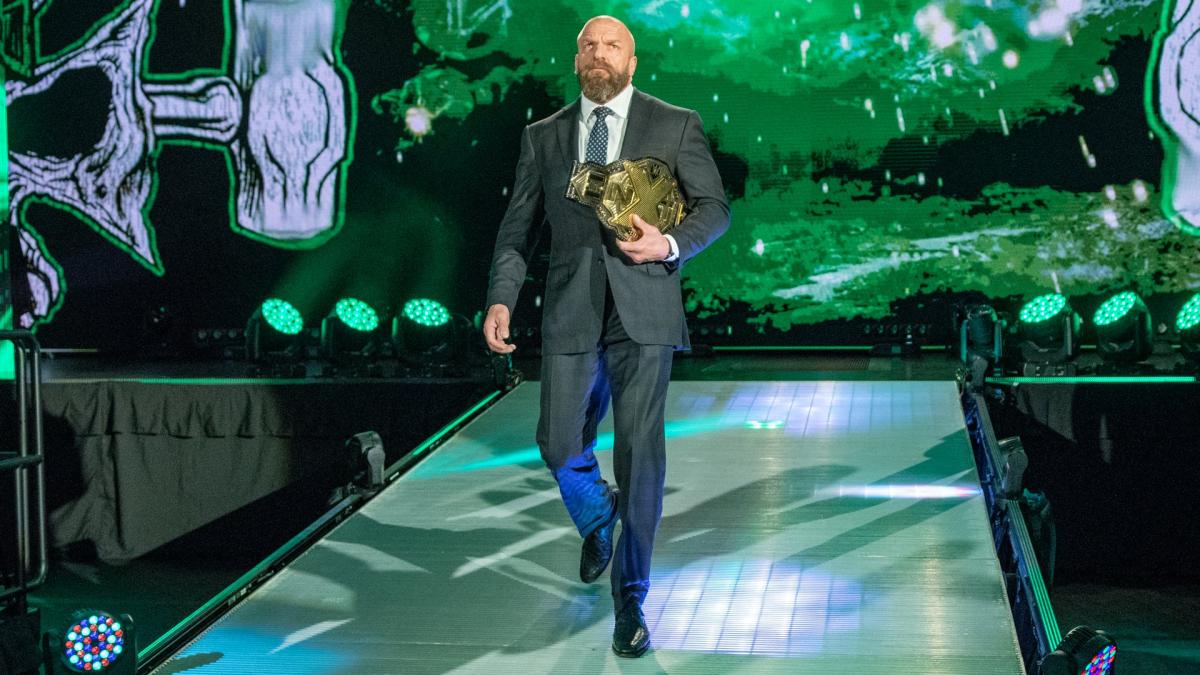 Bradley's 6 step power point project runs down the latest episode of NXT! 
This week, we've got horror movies, silent movie stars and another MOTY candidate.
6. HHH took Goldie from Tommaso Ciampa?!?!?! You do not put your hands on another man's wife! Call me crazy, but that should be the Takeover main event when Ciampa does return.
5. The Forgotten Sons are looking to cement their legacy? That should be the first, last and only time we hear "Forgotten Sons" and "legacy" in the same sentence…unless one of them is referencing the 1978 cult horror classic "The Legacy" starring the Who's Roger Daltrey. I'm sure you've all seen it.
4. Triangle of truculence. Yes, Mauro Ranallo actually used the phrase "triangle of truculence." One more reason NXT is black & gold standard: you can watch wrestling AND study for the ACT at the same time. Someone should create Mauro Ranallo's Word of the Day app.
3. Let's brainstorm. How can we get around the fact that the Sky Pirates really don't give good interviews in English? A manager? Subtitles? Give them a kooky gimmick where they are always shown in black & white and made to look like the stars in a silent movie? The upside is it will keep them in NXT longer. The downside is they might not get the opportunities they otherwise deserve.
2. I'm going to air 2 very tiny grievances. They could have sacrificed about 5 minutes of interviews & sketches to give the main event more ring time. Also, there were really only 2 possible winners of the match. That being said…
1. Another week, another MOTY contender. 4.8 stars to the fatal 5 way. Everyone involved looked absolutely fantastic. The action was great. The near falls were exciting. The winner won in a way that made sense. It gave us a Takeover main event that should be all kinds of special. I'm actually planning on watching Takeover: New York twice in the same amount of time it would take me to watch WrestleMania once.
That's right…I said it!