Regional Cooperation Or Mega Corp Power Move Part 2
Shawn takes a look at the movement happening in Asia and what it mean for wrestling!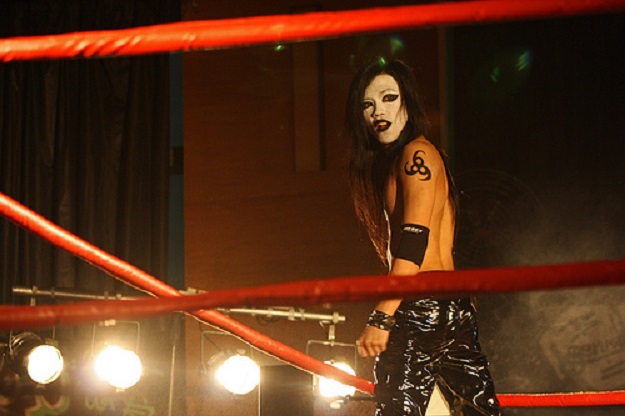 Shawn takes a look at the movement happening in Asia and what it mean for wrestling!
In part one, I provided bread crumbs which possibly indicated a power grab by World Wrestling Entertainment's NXT brand.  Shortly following my submission, new information has been revealed which removed the first option all together.  The information provided below is a collaboration between myself and independent writer James Snelgrove (NuclearConvoy).  James has extensive knowledge regarding the Chinese professional wrestling promotions.
Following the tweet on 20 March, a new twitter account was created by Honk Kong Wrestling Federation.  The name of the account is Ultimate Wrestling Asia (@UWA34354104) and began tweeting updated information.  One of the first tweets included a map of the independent promotions in Asia.  UWA Asia, has been actively tracking the promotions and retweeting information, thus indicating the seriousness of their proposal.
Ultimate Wrestling Asia made contact with myself and James explaining their intent being a universal partnership amongst all of the major promotions throughout Asia.  This information creates a major alliance which benefits everyone in the region.
How China, Hong Kong, and Taiwan benefit;
The Chinese promotions have been working hard to introduce women's wrestling to the population.  At this point they've been able to attract a few freelance wrestlers like Hibiscus Mii and Zeda Zhang.  China has introduced the population with these ladies, but lack 1. Numbers to build a women's division and 2. Quality of wrestlers.  Had China begun training women, it would take an additional five years just to see any decent matches.  Including Thailand alone brings legend Emi Sakura, Riho (Emi's student), Blue Lotus, and Miho (Emi's student) to the Middle Kingdom and all are great entertainers.  The addition of Malaysia and the Philippines provide diverse wrestlers with extensive experience in different forms of matches.
How Thailand, Singapore, Malaysia, and the Philippines benefit;
The promotions in these companies, provide good wrestling talent both in men's and women's divisions.  They also benefit from the connections legend Emi Sakura and Andrew 'The Statement' Tang have created in Japan, New Zealand, and Australia.  So, how can China benefit them? First, though these promotions have good wrestlers very few are great characters.  Imagine what talents such as the 2018's Best Character winner Zombie Dragon, Uncle Money, Ho Ho Lun, and so many more deserving characters can provide in building a character and promos.  Character development is arguably as important as technical skills in modern wrestling.  Chairman Al is a master of being a manager, his skills could revitalize the manager identity in Asia.
Finally, the Chinese promotions enjoy a greater amount of support by the Chinese government than the smaller nations.  Better quality equipment, lighting, and production quality.  China's government has been heavily involved in using these promotions to build good relations with other nations and that support will extend to promotions associated with China's.
But, we can't forget the leftovers;
There are two promotions in Asia, not on the list.  It is possible that the reason for this omission were their current status.  Pro Wrestling Society in South Korea and Saigon Pro Wrestling Club.  At the moment, these two promotions lack support by their governments.  These promotions also suffer from lack of experienced trainers, as they rely on old WWE video tapes for instruction.  They still are capable of putting on decent matches under limited conditions.
Oriental Wrestling Entertainment;  This could make sense due to OWE's partnership with All Elite Wrestling.  It is possible that such partnership would restrict OWE in participating in an alliance, but that is purely unknown at this time.
In Closing; The formation of Ultimate Wrestling Asia is no small feat.  It also impacts the future of professional wrestling.  It impacts the World Wrestling Entertainment brand who seeks to establish dominance globally.  WWE's future would depend heavily on the creation of training centers, promotions, and networking for venue space.  This alliance could also prevent talent sharing with WWE and with Vince McMahon's habit of poaching talent could face unfamiliar legal actions with such attempts.  It is significantly easier to use well trenched promotions for a new brand than it is building them from scratch.  A new threat to the McMahon's plan for global dominance has emerged and the threat is not All Elite Wrestling.
King's WrestleMania Rewind: Eddie Guerrero vs. Rey Mysterio (WrestleMania 21)
In the next WrestleMania Rewind, Chris King takes us back to WWE WrestleMania 21, and Rey Mysterio vs Eddie Guerrero in a battle of tag team champions!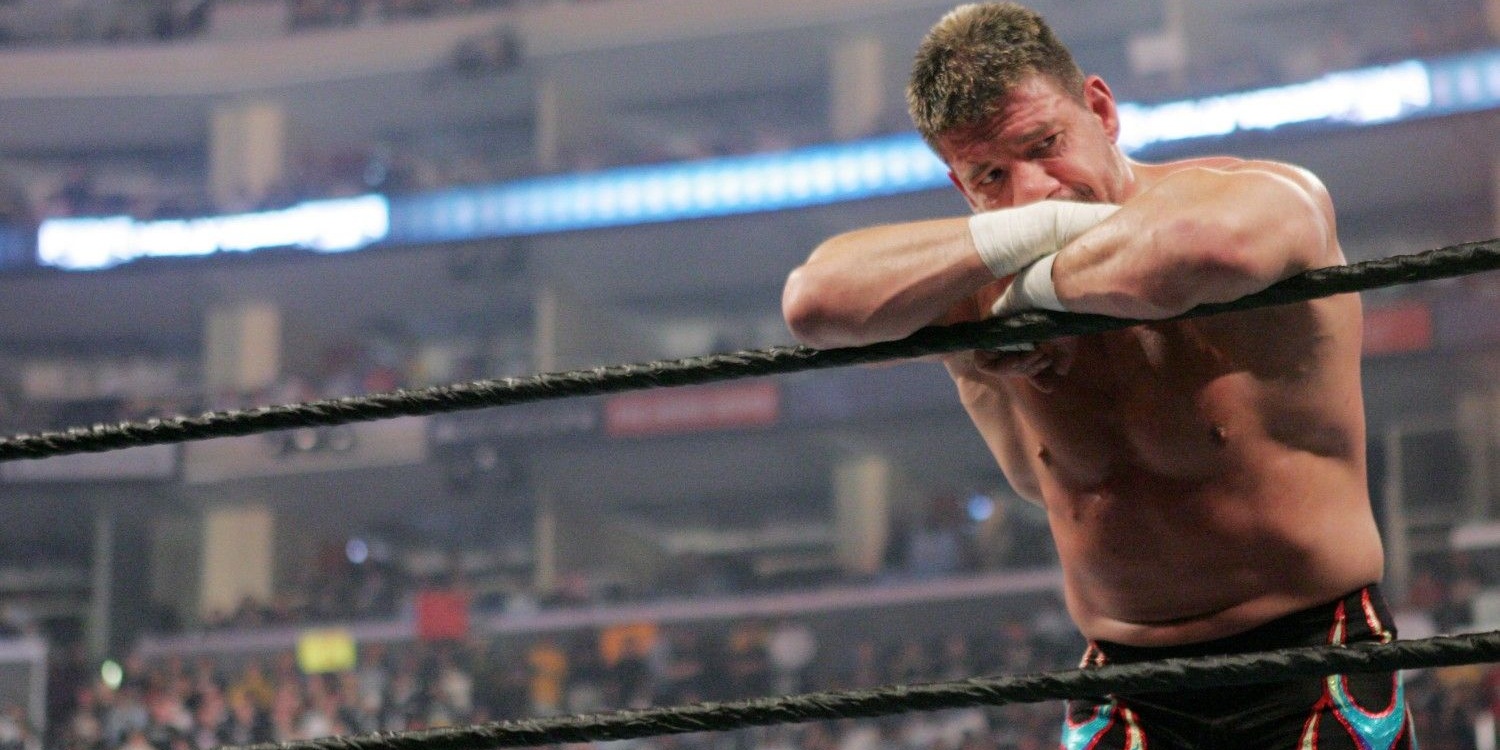 In the next WrestleMania Rewind, Chris King takes us back to WWE WrestleMania 21, and Rey Mysterio vs Eddie Guerrero in a battle of tag team champions!
Chris King is back with his third edition of WrestleMania Rewind. This week he's bringing us back to some 'Latino Heat.' We're rolling back to WrestleMania 21 where Eddie Guerrero faced longtime friend and rival Rey Mysterio.
This would be Guerrero's last Mania match caused by his unfortunate death. Over on SmackDown, Mysterio and Guerrero would become the tag team champions at No Way Out where they defeated MNM.
Chavo Guerrero would get into the head of Latino Heat by making him believe Mysterio was trying one-up his tag team partner. Chavo went as far as to tell his uncle to stop using the Guerrero name.
Guerrero would finally give in to his nephew's manipulation and went on to challenge Mysterio to a one-on-one match at WrestleMania 21. I For the first time in history, both tag team champions would face each other. Guerrero vs. Mysterio was the first match on the stacked card. Both partners threw everything at each other including the kitchen sink in a battle of one-up-manship.  In an incredible high-octane match that saw both superstars delivering counter for counter, Mysterio pulled off the win with a surprise pin roll up.
A few months later, what once was a friendly battle turned into a nasty fight involving the custody of Mysterio's real-life son Dominik Mysterio. After several torturous weeks, both former tag team champions would face off in a ladder match with the custody of Dominick on the line. I forgot how amazing this rivalry was and it's definitely worth a watch. Sadly, we would lose Latino Heat in November of 2005. There will never be another Eddie Guerrero. Viva La Raza!
King's WrestleMania Rewind: Stone Cold VS. Scott Hall (WrestleMania X8)
Chris King is back with another WrestleMania Rewind, looking at the NWO's Scott Hall battling Stone Cold Steve Austin at WWE WrestleMania X8 from Toronto!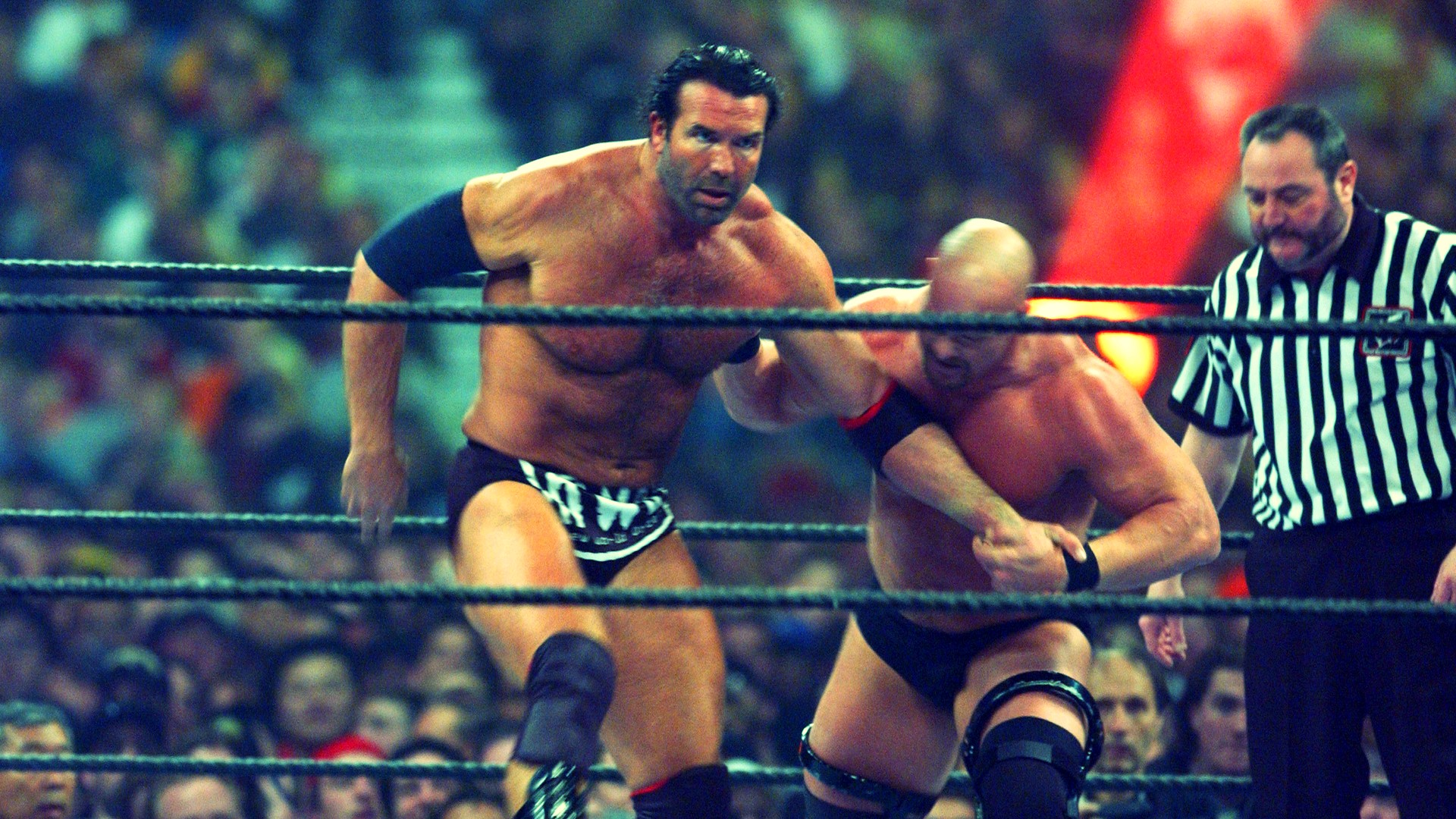 Chris King is back with another WrestleMania Rewind, looking at the NWO's Scott Hall battling Stone Cold Steve Austin at WWE WrestleMania X8 from Toronto!
Chris King is back this week with another edition of WrestleMania Rewind, where he is rewatching all the past Mania matches and feuds. This week you're in for a treat as we look back at 'Stone Cold' Steve Austin vs. Scott Hall at WrestleMania X8.
In late 2001, Vince McMahon bought out his competition WCW and acquired the rights to a plethora of talent including Booker T, Eddie Guerrero, Chris Benoit, and the iconic trio known as NWO. Hulk Hogan; Kevin Nash, and Scott Hall were hell raisers, and what better way to make a name for yourself than take out the two top superstars in the WWE The Rock, and Stone Cold?
The NWO cost Austin his chance at becoming the Undisputed Champion at No Way Out during his match with Chris Jericho. Adding insult to injury, the NWO spray-painted 'The Texas Rattlesnake' with their brand logo just like they did in WCW. As you can imagine, Austin was pissed and out for revenge against the group and primarily Scott Hall.
Hall would challenge Stone Cold to a match at WrestleMania 18. Both superstars beat the living hell out of each other leading up to this highly-anticipated match for who runs the WWE.
The glass broke and Stone Cold made his iconic entrance, and black and white NWO covered Halls' entrance alongside Kevin Nash. With the odds stacked against 'The Toughest S.O.B' could Austin or NWO prove their dominance? Sadly the NWO  broke up that very night when Hulk Hogan came to the aid of his adversary The Rock after their 'iconic' dream match. Stone Cold would ensure the victory with the Stunner. Hall would perform an Oscar-worthy sell over the finisher.
What a time to be a wrestling fan in the 2000s when nothing was impossible for WWE. Who would've thought WCW would go out of business and Hogan would make his long-awaited return to WWE?