SANADA, From Breakout Performance To Breakout Year ?
Valentin brings us some thoughts of the up and coming SANADA. If you haven't watched the match between Minoru Suzuki and SANADA, go back and do that.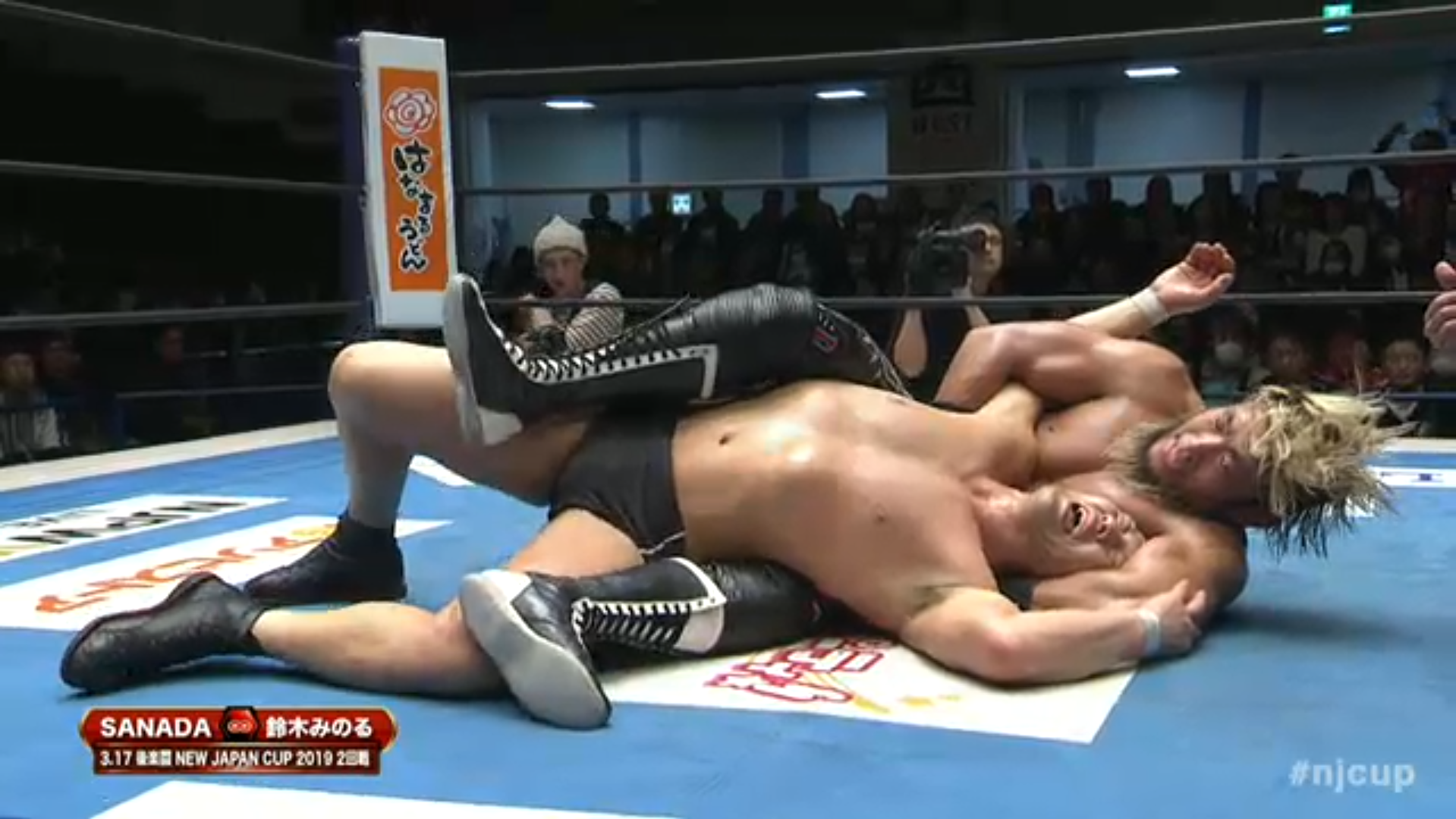 Valentin brings us some thoughts of the up and coming SANADA. If you haven't watched the match between Minoru Suzuki and SANADA, go back and do that.
You know, tournaments are always full of surprises. From upsets you never saw coming, to matches you never thought would be as good as they are. Sometimes, as the matches happen, you see some things develop which you were not expecting.

Today, I will take a look at one of these things, as March 17th saw SANADA had one of his best, and possibly most important matches in his New Japan career.
This year's New Japan Cup has been filled with interesting turn of events and some participants, already eliminated or not, can be considered breakout stars of this tournament so far. One of them is Los Ingobernables de Japon member SANADA, who has now defeated both Hirooki Goto and Minoru Suzuki, to advance in the tournament. The first thing to note is that out of the three L.I.J members originally participating, SANADA is the only one left, and even considering who eliminated Naito and EVIL in the first round, this is quite impressive.
The biggest feat so far for SANADA, of course is his performance against Suzuki. Not only did he win, but as you possibly know, not all wins weight the same, and we are talking about a big win here. After losing to Suzuki in Sapporo, this match was SANADA's chance to redeem himself. The match itself being built to focus on SANADA's ability to out wrestle his opponent and endure some unbearable amount of pain. Suzuki being a master at inflicting pain, you knew this was the perfect match-up to build SANADA up. From some of the usual vicious attacks to Suzuki to an intense battle of submissions full of reversals, SANADA landed Keiji Mutoh's trademark moonsault for the win, as he received possibly the biggest crowd support he has ever gotten, even by Koruaken Hall standards. Speaking of crowd reaction, rewatch the submission sequences and listen to the crowd chanting for SANADA. Only the top performers in New Japan will get this type of response, and, as well as winning the match and in which fashion, this is the last ingredient for a star making performance.
Of course, having such a performance under your belt isn't enough. With New Japan's landscape being filled with opportunities for guys to shine, things cannot just stop there. As SANADA will have to face Colt Cabana, and possibly the winner of Hiroshi Tanahashi vs Zack Sabre Jr in the semifinals, what can we expect from the Cold Skull now ?
Outside of eventually finishing as New Japan Cup's breakout star alongside Will Ospreay, SANADA can be in for a big year, as a singles wrestler. Let's take a quick look at L.I.J.
So far, only Tetsuya Naito has had true singles success as a heavyweight, and both EVIL and SANADA have yet to really get a grasp of it, outside of good performances in previous G1 Climax tournaments, and a quick NEVER Openweight championship run for EVIL. There is a spot to fill as the second top heavyweight behind Naito, and while Shingo Takagi adds even more complexity to the mix, as of now, why can't SANADA reach that level ? He certainly keeps proving he has the ability, so all is needed now for him to reach it, is to keep scoring big wins. Making it to the New Japan Cup semifinals would be a big deal, but after the Suzuki match, capping things off by going to the tournament's finals would be a huge step. Even bigger if SANADA eliminates last year's winner in ZSJ, which he is currently tied with in singles matches. However, defeating Tanahashi would be as big of an accomplishment.
The last subject to tackle is what is next after the New Japan Cup. Ultimately, who knows, but with SANADA looking like he will be one of the wrestlers to come out of the tournament very strong, expect more singles matches outside of the G1, and possibly a championship match before that. Speaking of the G1 and championship matches, do not be shocked if SANADA ends up being a trump card in the tournament, and maybe even more. SANADA has always scored 8 points in his three participations, and while EVIL has been the one to stand out the most in the tournament the last few years, SANADA has been consistent and has managed to grab big wins, like against Tanahashi in 2016, or Ibushi and Sabre last year. With the possibility of seeing SANADA on the rise, do not be surprised if he ends up pinning one of the champions in the same block as him, and expect him to reach at least 10 points for the first time, meaning he would rank quite high in the block he is in. He could even finish the year with his first singles championship win.
Whatever happens, let me say that 2019 might be SANADA's breakout year in New Japan, and you should look forward to it.
In times where New Japan needs to build up more wrestlers as threats for the diverse championships, SANADA seems to benefit the most from this year's New Japan Cup, as an opportunity to climb up the ranks. Now tell me, what are your expectations concerning the man we will ultimately have to stop referring as Keiji Mutoh's student ?
King's WrestleMania Rewind: Stone Cold VS. Scott Hall (WrestleMania X8)
Chris King is back with another WrestleMania Rewind, looking at the NWO's Scott Hall battling Stone Cold Steve Austin at WWE WrestleMania X8 from Toronto!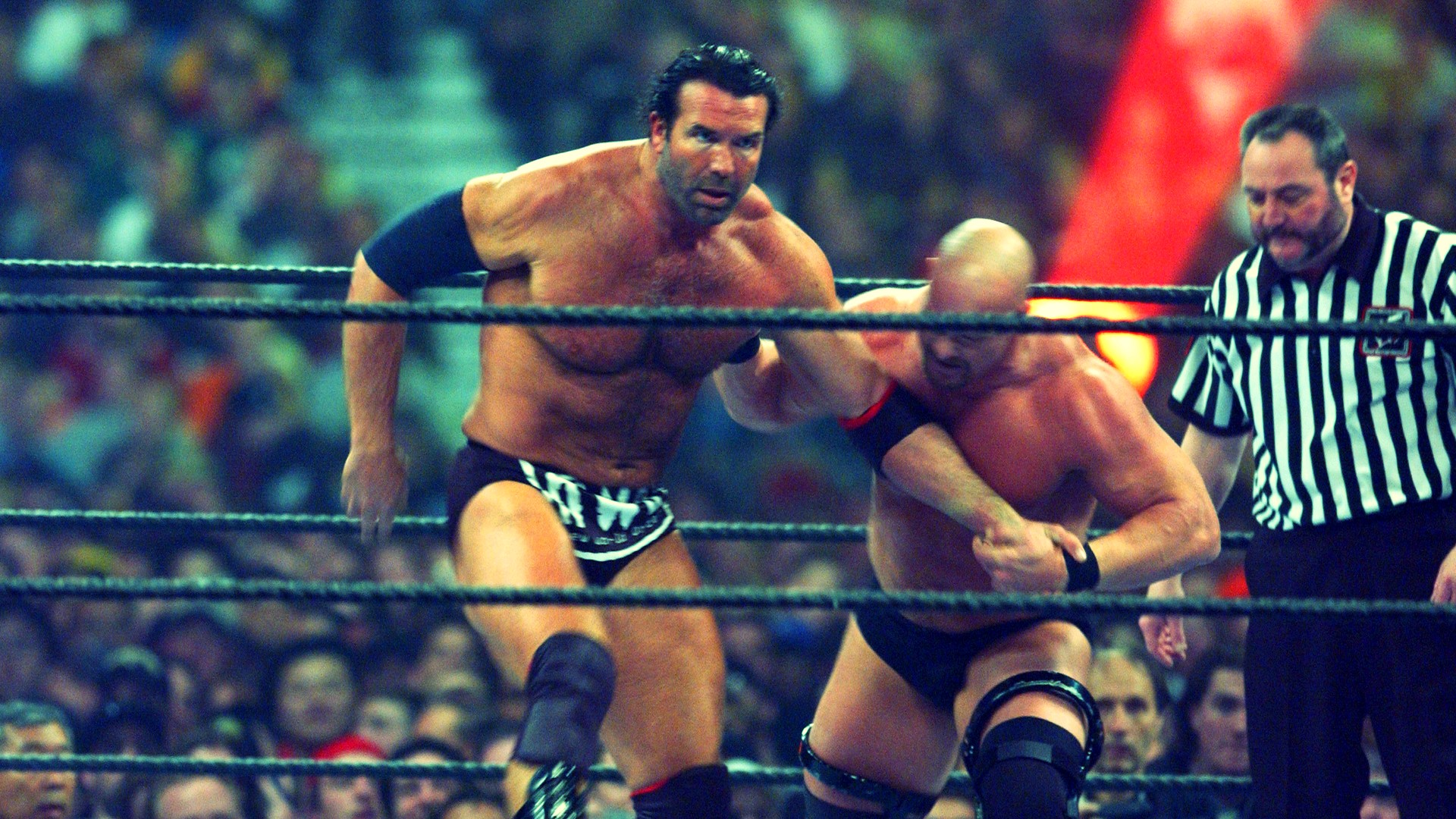 Chris King is back with another WrestleMania Rewind, looking at the NWO's Scott Hall battling Stone Cold Steve Austin at WWE WrestleMania X8 from Toronto!
Chris King is back this week with another edition of WrestleMania Rewind, where he is rewatching all the past Mania matches and feuds. This week you're in for a treat as we look back at 'Stone Cold' Steve Austin vs. Scott Hall at WrestleMania X8.
In late 2001, Vince McMahon bought out his competition WCW and acquired the rights to a plethora of talent including Booker T, Eddie Guerrero, Chris Benoit, and the iconic trio known as NWO. Hulk Hogan; Kevin Nash, and Scott Hall were hell raisers, and what better way to make a name for yourself than take out the two top superstars in the WWE The Rock, and Stone Cold?
The NWO cost Austin his chance at becoming the Undisputed Champion at No Way Out during his match with Chris Jericho. Adding insult to injury, the NWO spray-painted 'The Texas Rattlesnake' with their brand logo just like they did in WCW. As you can imagine, Austin was pissed and out for revenge against the group and primarily Scott Hall.
Hall would challenge Stone Cold to a match at WrestleMania 18. Both superstars beat the living hell out of each other leading up to this highly-anticipated match for who runs the WWE.
The glass broke and Stone Cold made his iconic entrance, and black and white NWO covered Halls' entrance alongside Kevin Nash. With the odds stacked against 'The Toughest S.O.B' could Austin or NWO prove their dominance? Sadly the NWO  broke up that very night when Hulk Hogan came to the aid of his adversary The Rock after their 'iconic' dream match. Stone Cold would ensure the victory with the Stunner. Hall would perform an Oscar-worthy sell over the finisher.
What a time to be a wrestling fan in the 2000s when nothing was impossible for WWE. Who would've thought WCW would go out of business and Hogan would make his long-awaited return to WWE?
King's WrestleMania Rewind: Seth Rollins vs. Kevin Owens (WWE WrestleMania 36)
Chris King takes a look at the most underrated WWE WrestleMania matches, and starts off with Seth Rollins battling Kevin Owens at WrestleMania 36!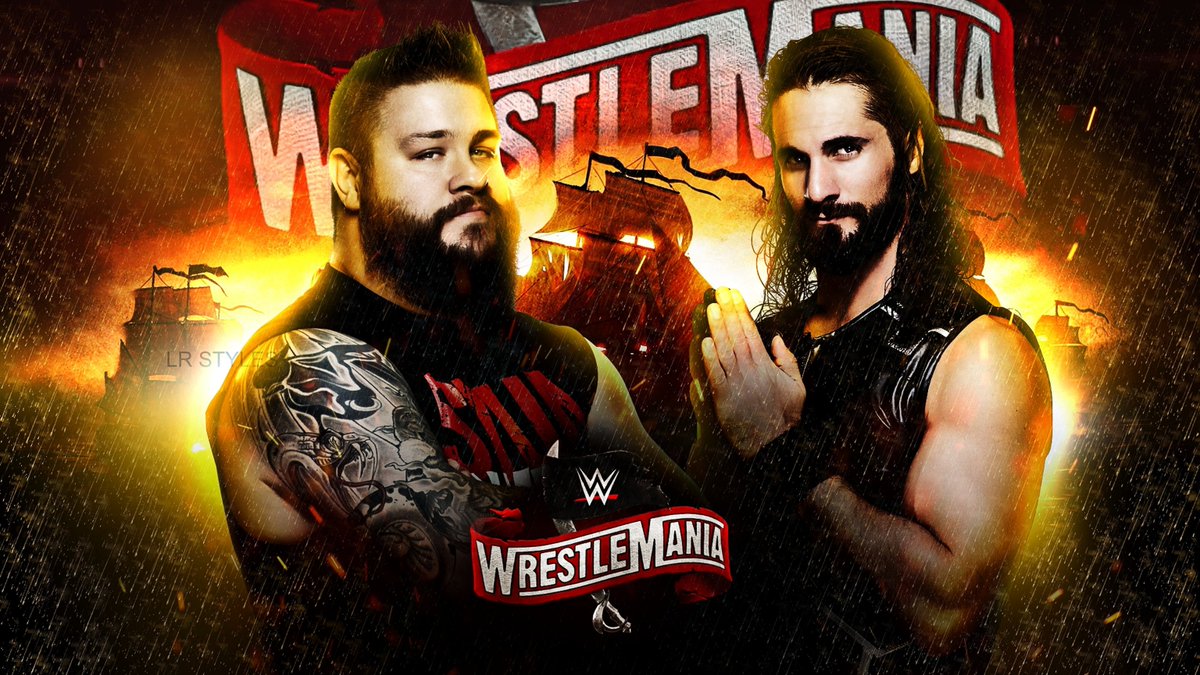 Chris King takes a look at the most underrated WWE WrestleMania matches, and starts off with Seth Rollins battling Kevin Owens in the WWE Performance Center at WrestleMania 36!
Chris King is starting a new series heading into WrestleMania season dubbed WrestleMania Rewind. Each week he'll be going back and sharing his insight over underrated matches at the Show of Shows. First up, is Kevin Owens vs. "The Monday Night Messiah" Seth Rollins at WrestleMania 36.
At the 2019 edition of Survivor Series, Rollins sacrificed himself during the men's traditional match allowing SmackDown to ultimately gain the victory. The following night the self-proclaimed Messiah, berated the whole roster but KO was not having any part of it. Owens quickly became a huge barrier in Rollins' cause for the greater good. The Authors of Pain attacked Owens with Rollins' character in question.
Owens finally had enough of his rival's mind games and torment and challenged Rollins to a match on the Grandest Stage Of Them All. Rollins mockingly accepted his challenge and the match was made official for night one of WrestleMania. Owens came out of the gate beating the holy hell out of the Monday Night Messiah trying to achieve his long-awaited moment at Mania but, Rollins tried to steal a disqualification victory by using the ring bell.
Owens hellbent on revenge provoked Rollins into turning their encounter into a no-disqualification contest where the fight could be taken all over the empty arena. The highlight of the match, was when KO used the WrestleMania sign to deliver a thunderous senton bomb through the announce table. Owens would secure the victory with a Stunner in an incredible match. Despite having no crowd during the pandemic era, both KO and Rollins put on an intense performance under the brightest lights.
In my personal opinion, this was a great feud that helped both superstars in their transformation as compelling characters for years to come.