The Chairshot Staff Picks: WWE Fastlane
See who we think is going to win!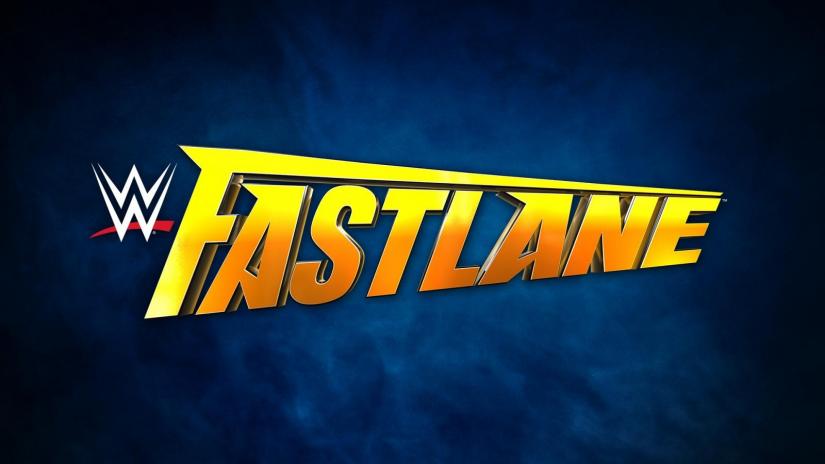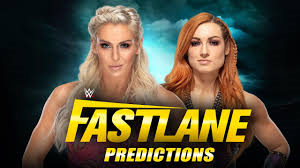 WWE Fastlane – Cleveland, OH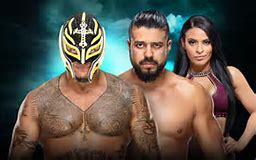 Rey Mysterio v Andrade
Bradley Jay – Andrade
Carol Cassada – Andrade
David Levin – Andrade
Jason Shufletowski – Mysterio
Mason Epeneter – Andrade
Mathew Sarpraicone – Mysterio
Rob Bonnette – Andrade
Rob Fernandes – Andrade
Scott Mcleod – Andrade
Steve Cook – Andrade
Steven Mitchell – Mysterio
Tiffany Carter – Andrade
Dave Ungar – Mysterio
DPP – Andrade
Andrew Balaz – Andrade
Miranda Morales – Andrade
Patrick O'Dowd – Andrade
Greg DeMarco – Mysterio
Tunney's Take: I'm going with the mask here and I see Andrade winning the next night on RAW, lol. My pick is Rey Mysterio
The Chairshot 13-6 Andrade #UseYourHead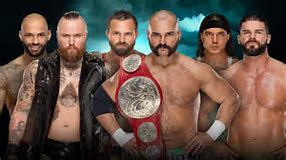 The Revival(c) v Aleister Black & Ricochet v Bobby Roode & Chad Gable
Bradley Jay – Black & Ricochet
Carol Cassada – The Revival
David Levin – The Revival
Jason Shufletowski – The Revival
Mason Epeneter – The Revival
Mathew Sarpraicone – The Revival
Rob Bonnette – The Revival
Rob Fernandes – The Revival
Scott Mcleod – The Revival
Steve Cook – The Revival
Steven Mitchell – The Revival
Tiffany Carter – The Revival
Dave Ungar – The Revival
DPP – The Revival
Andrew Balaz – The Revival
Miranda Morales – Black & Ricochet
Patrick O'Dowd – Black & Ricochet
Greg DeMarco – The Revival
Tunney's Take: Could Ricochet and Black capture tag team gold? Yes. Will they? No. My pick is The Revival
The Chairshot 16-3 The Revival #UseYourHead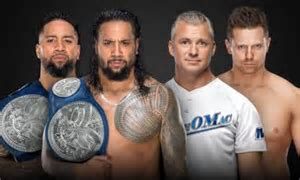 The Usos(c) v Shane McMahon & The MiZ
Bradley Jay – Usos
Carol Cassada – Usos
David Levin – Usos
Jason Shufletowski – Usos
Mason Epeneter – Usos
Mathew Sarpraicone – Usos
Rob Bonnette – Usos
Rob Fernandes – Usos
Scott Mcleod – Usos
Steve Cook – Usos
Steven Mitchell – Usos
Tiffany Carter – Usos
Dave Ungar – Usos
DPP – Usos
Andrew Balaz – Usos
Miranda Morales – Usos
Patrick O'Dowd – Usos
Greg DeMarco – Usos
Tunney's Take: Either it's blatantly obvious or we are all going down on this ship together. They are the best tag team in the world in my opinion. My pick is The Usos
The Chairshot 19-0 The Usos #UseYourHead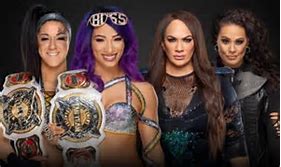 Sasha Banks & Bayley(c) v Nia Jax & Tamina
Bradley Jay – Boss n Bayley
Carol Cassada – Boss n Bayley
David Levin – Nia n Tamina
Jason Shufletowski – Boss n Bayley
Mason Epeneter – Boss n Bayley
Mathew Sarpraicone – Boss n Bayley
Rob Bonnette – Boss n Bayley
Rob Fernandes – Boss n Bayley
Scott Mcleod – Boss n Bayley
Steve Cook – Nia n Tamina
Steven Mitchell – Boss n Bayley
Tiffany Carter – Boss n Bayley
Dave Ungar – Boss n Bayley
DPP – Boss n Bayley
Andrew Balaz – Boss n Bayley
Miranda Morales – Boss n Bayley
Patrick O'Dowd – Boss n Bayley
Greg DeMarco – Boss n Bayley
Tunney's Take: The Boss and Bayley will be the first to defend the women's tag team championships. Unfortunately for Nia and Tamina they will also be the first to successfully defend them as well. My pick is the Boss n' Hug Connection
The Chairshot 17-2 Sasha Banks & Bayley #UseYourHead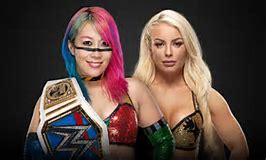 Asuka(c) v Mandy
Bradley Jay – Asuka
Carol Cassada – Asuka
David Levin – Asuka
Jason Shufletowski – Asuka
Mason Epeneter – Asuka
Mathew Sarpraicone – Asuka
Rob Bonnette – Asuka
Rob Fernandes – Asuka
Scott Mcleod – Asuka
Steve Cook – Asuka
Steven Mitchell – Asuka
Tiffany Carter – Asuka
Dave Ungar – Asuka
DPP – Asuka
Andrew Balaz – Asuka
Miranda Morales – Asuka
Patrick O'Dowd – Asuka
Greg DeMarco – Asuka
Tunney's Take: I'm not quite as confident as the unanimous pick here. Part of me could really see Mandy "shock the world" Sunday. Regardless… My pick is Asuka
The Chairshot 19-0 Asuka #UseYourHead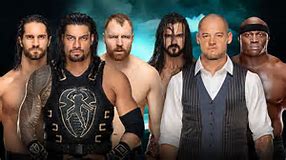 The Shield v Baron Corbin & Drew McIntyre & Bobby Lashley
Bradley Jay – Shield
Carol Cassada – Shield
David Levin – Shield
Jason Shufletowski – BDB
Mason Epeneter – Shield
Mathew Sarpraicone – Shield
Rob Bonnette – Shield
Rob Fernandes – Shield
Scott Mcleod – Shield
Steve Cook – Shield
Steven Mitchell – Shield
Tiffany Carter – Shield
Dave Ungar – BDB
DPP – Shield
Andrew Balaz – Shield
Miranda Morales – Shield
Patrick O'Dowd – Shield
Greg DeMarco – Shield
Tunney's Take: The Shield has reunited and all is "right in the world again". IF we are to get Roman v Dean at Mania then I see that starting this Sunday with some kind of  turmoil between the two. My pick is Baron, Drew and Bobby
The Chairshot 16-3 The Shield #UseYourHead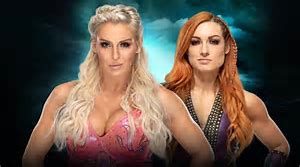 Charlotte Flair v Becky Lynch
Bradley Jay – Becky
Carol Cassada – Becky
David Levin – Becky
Jason Shufletowski – Becky
Mason Epeneter – Becky
Mathew Sarpraicone – Becky
Rob Bonnette – Charlotte
Rob Fernandes – Becky
Scott Mcleod – Becky
Steve Cook – Becky
Steven Mitchell – Becky
Tiffany Carter – Becky
Dave Ungar – Becky
DPP – Becky
Andrew Balaz – Becky
Miranda Morales – Becky
Patrick O'Dowd – Becky
Greg DeMarco – Charlotte
Tunney's Take: I really wanted to join Rob and Greg in picking Charlotte. There is so much time between Sunday and Mania. Once again the near unanimous pick does not reflect the confidence in my own decision. Becky could easily still be on the outside looking in come RAW on Monday. BUT… My pick is Becky Lynch
The Chairshot 17-2 Becky Lynch #UseYourHead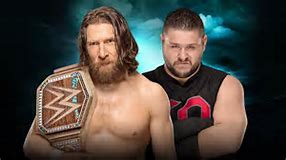 Daniel Bryan(c) v Kevin Owens
Bradley Jay – DB
Carol Cassada – DB
David Levin – KO
Jason Shufletowski – DB
Mason Epeneter – DB
Mathew Sarpraicone – DB
Rob Bonnette – DB
Rob Fernandes – DB
Scott Mcleod – DB
Steve Cook – DB
Steven Mitchell – DB
Tiffany Carter – DB
Dave Ungar – DB
DPP – DB
Andrew Balaz – DB
Miranda Morales – DB
Patrick O'Dowd – DB
Greg DeMarco – DB
Tunney's Take: I can easily see Daniel Bryan losing this match by DQ with Rowan's interference. Keeping Owens in the title picture moving towards Mania. Win, lose or draw Daniel Bryan will be defending this title at Mania, I've been saying it for months. My pick is Daniel Bryan
The Chairshot 18-1 Daniel Bryan #UseYourHead
Personally, I'm looking forward to a large majority of these matches Sunday. Storyline-wise I'm not expecting much though. However, I feel like things on RAW and SmackDown moving forward are about to pickup. What I'm trying to say is #UseYourHead and keep expectations low for Sunday. Thanks again to all the staff that participated! Follow me on the Twitter @PCTunney and listen to @podcastDWI as we review Fastlane and The Chairshot Staff Picks next week. It's the road to WrestleMania, STAY HYPED!