The Chairshot Staff Picks: WWE Fastlane
See who we think is going to win!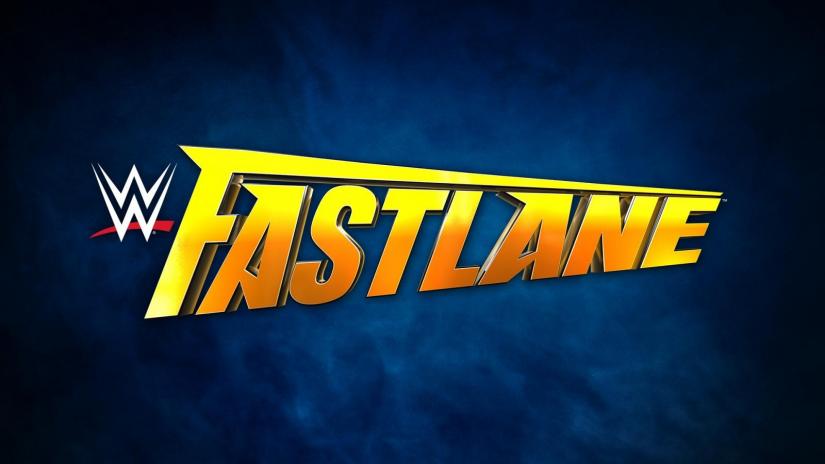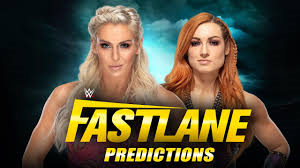 WWE Fastlane – Cleveland, OH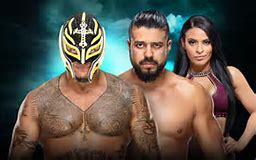 Rey Mysterio v Andrade
Bradley Jay – Andrade
Carol Cassada – Andrade
David Levin – Andrade
Jason Shufletowski – Mysterio
Mason Epeneter – Andrade
Mathew Sarpraicone – Mysterio
Rob Bonnette – Andrade
Rob Fernandes – Andrade
Scott Mcleod – Andrade
Steve Cook – Andrade
Steven Mitchell – Mysterio
Tiffany Carter – Andrade
Dave Ungar – Mysterio
DPP – Andrade
Andrew Balaz – Andrade
Miranda Morales – Andrade
Patrick O'Dowd – Andrade
Greg DeMarco – Mysterio
Tunney's Take: I'm going with the mask here and I see Andrade winning the next night on RAW, lol. My pick is Rey Mysterio
The Chairshot 13-6 Andrade #UseYourHead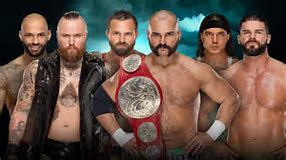 The Revival(c) v Aleister Black & Ricochet v Bobby Roode & Chad Gable
Bradley Jay – Black & Ricochet
Carol Cassada – The Revival
David Levin – The Revival
Jason Shufletowski – The Revival
Mason Epeneter – The Revival
Mathew Sarpraicone – The Revival
Rob Bonnette – The Revival
Rob Fernandes – The Revival
Scott Mcleod – The Revival
Steve Cook – The Revival
Steven Mitchell – The Revival
Tiffany Carter – The Revival
Dave Ungar – The Revival
DPP – The Revival
Andrew Balaz – The Revival
Miranda Morales – Black & Ricochet
Patrick O'Dowd – Black & Ricochet
Greg DeMarco – The Revival
Tunney's Take: Could Ricochet and Black capture tag team gold? Yes. Will they? No. My pick is The Revival
The Chairshot 16-3 The Revival #UseYourHead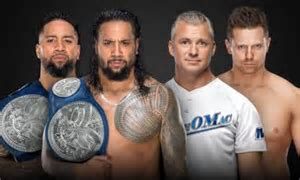 The Usos(c) v Shane McMahon & The MiZ
Bradley Jay – Usos
Carol Cassada – Usos
David Levin – Usos
Jason Shufletowski – Usos
Mason Epeneter – Usos
Mathew Sarpraicone – Usos
Rob Bonnette – Usos
Rob Fernandes – Usos
Scott Mcleod – Usos
Steve Cook – Usos
Steven Mitchell – Usos
Tiffany Carter – Usos
Dave Ungar – Usos
DPP – Usos
Andrew Balaz – Usos
Miranda Morales – Usos
Patrick O'Dowd – Usos
Greg DeMarco – Usos
Tunney's Take: Either it's blatantly obvious or we are all going down on this ship together. They are the best tag team in the world in my opinion. My pick is The Usos
The Chairshot 19-0 The Usos #UseYourHead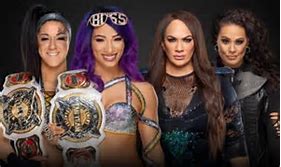 Sasha Banks & Bayley(c) v Nia Jax & Tamina
Bradley Jay – Boss n Bayley
Carol Cassada – Boss n Bayley
David Levin – Nia n Tamina
Jason Shufletowski – Boss n Bayley
Mason Epeneter – Boss n Bayley
Mathew Sarpraicone – Boss n Bayley
Rob Bonnette – Boss n Bayley
Rob Fernandes – Boss n Bayley
Scott Mcleod – Boss n Bayley
Steve Cook – Nia n Tamina
Steven Mitchell – Boss n Bayley
Tiffany Carter – Boss n Bayley
Dave Ungar – Boss n Bayley
DPP – Boss n Bayley
Andrew Balaz – Boss n Bayley
Miranda Morales – Boss n Bayley
Patrick O'Dowd – Boss n Bayley
Greg DeMarco – Boss n Bayley
Tunney's Take: The Boss and Bayley will be the first to defend the women's tag team championships. Unfortunately for Nia and Tamina they will also be the first to successfully defend them as well. My pick is the Boss n' Hug Connection
The Chairshot 17-2 Sasha Banks & Bayley #UseYourHead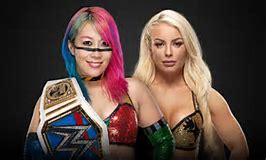 Asuka(c) v Mandy
Bradley Jay – Asuka
Carol Cassada – Asuka
David Levin – Asuka
Jason Shufletowski – Asuka
Mason Epeneter – Asuka
Mathew Sarpraicone – Asuka
Rob Bonnette – Asuka
Rob Fernandes – Asuka
Scott Mcleod – Asuka
Steve Cook – Asuka
Steven Mitchell – Asuka
Tiffany Carter – Asuka
Dave Ungar – Asuka
DPP – Asuka
Andrew Balaz – Asuka
Miranda Morales – Asuka
Patrick O'Dowd – Asuka
Greg DeMarco – Asuka
Tunney's Take: I'm not quite as confident as the unanimous pick here. Part of me could really see Mandy "shock the world" Sunday. Regardless… My pick is Asuka
The Chairshot 19-0 Asuka #UseYourHead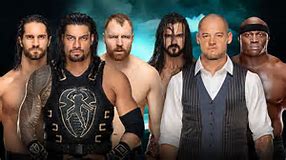 The Shield v Baron Corbin & Drew McIntyre & Bobby Lashley
Bradley Jay – Shield
Carol Cassada – Shield
David Levin – Shield
Jason Shufletowski – BDB
Mason Epeneter – Shield
Mathew Sarpraicone – Shield
Rob Bonnette – Shield
Rob Fernandes – Shield
Scott Mcleod – Shield
Steve Cook – Shield
Steven Mitchell – Shield
Tiffany Carter – Shield
Dave Ungar – BDB
DPP – Shield
Andrew Balaz – Shield
Miranda Morales – Shield
Patrick O'Dowd – Shield
Greg DeMarco – Shield
Tunney's Take: The Shield has reunited and all is "right in the world again". IF we are to get Roman v Dean at Mania then I see that starting this Sunday with some kind of  turmoil between the two. My pick is Baron, Drew and Bobby
The Chairshot 16-3 The Shield #UseYourHead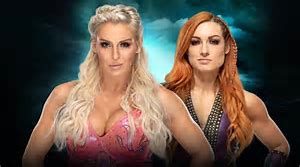 Charlotte Flair v Becky Lynch
Bradley Jay – Becky
Carol Cassada – Becky
David Levin – Becky
Jason Shufletowski – Becky
Mason Epeneter – Becky
Mathew Sarpraicone – Becky
Rob Bonnette – Charlotte
Rob Fernandes – Becky
Scott Mcleod – Becky
Steve Cook – Becky
Steven Mitchell – Becky
Tiffany Carter – Becky
Dave Ungar – Becky
DPP – Becky
Andrew Balaz – Becky
Miranda Morales – Becky
Patrick O'Dowd – Becky
Greg DeMarco – Charlotte
Tunney's Take: I really wanted to join Rob and Greg in picking Charlotte. There is so much time between Sunday and Mania. Once again the near unanimous pick does not reflect the confidence in my own decision. Becky could easily still be on the outside looking in come RAW on Monday. BUT… My pick is Becky Lynch
The Chairshot 17-2 Becky Lynch #UseYourHead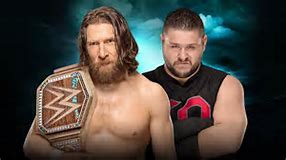 Daniel Bryan(c) v Kevin Owens
Bradley Jay – DB
Carol Cassada – DB
David Levin – KO
Jason Shufletowski – DB
Mason Epeneter – DB
Mathew Sarpraicone – DB
Rob Bonnette – DB
Rob Fernandes – DB
Scott Mcleod – DB
Steve Cook – DB
Steven Mitchell – DB
Tiffany Carter – DB
Dave Ungar – DB
DPP – DB
Andrew Balaz – DB
Miranda Morales – DB
Patrick O'Dowd – DB
Greg DeMarco – DB
Tunney's Take: I can easily see Daniel Bryan losing this match by DQ with Rowan's interference. Keeping Owens in the title picture moving towards Mania. Win, lose or draw Daniel Bryan will be defending this title at Mania, I've been saying it for months. My pick is Daniel Bryan
The Chairshot 18-1 Daniel Bryan #UseYourHead
Personally, I'm looking forward to a large majority of these matches Sunday. Storyline-wise I'm not expecting much though. However, I feel like things on RAW and SmackDown moving forward are about to pickup. What I'm trying to say is #UseYourHead and keep expectations low for Sunday. Thanks again to all the staff that participated! Follow me on the Twitter @PCTunney and listen to @podcastDWI as we review Fastlane and The Chairshot Staff Picks next week. It's the road to WrestleMania, STAY HYPED!
Chris King: What Should Daniel Bryan Save Next?
Tag Team Wrestling… The WWE Championship… Kofi Kingston's LEgacy… The Planet… What should Daniel Bryan save next???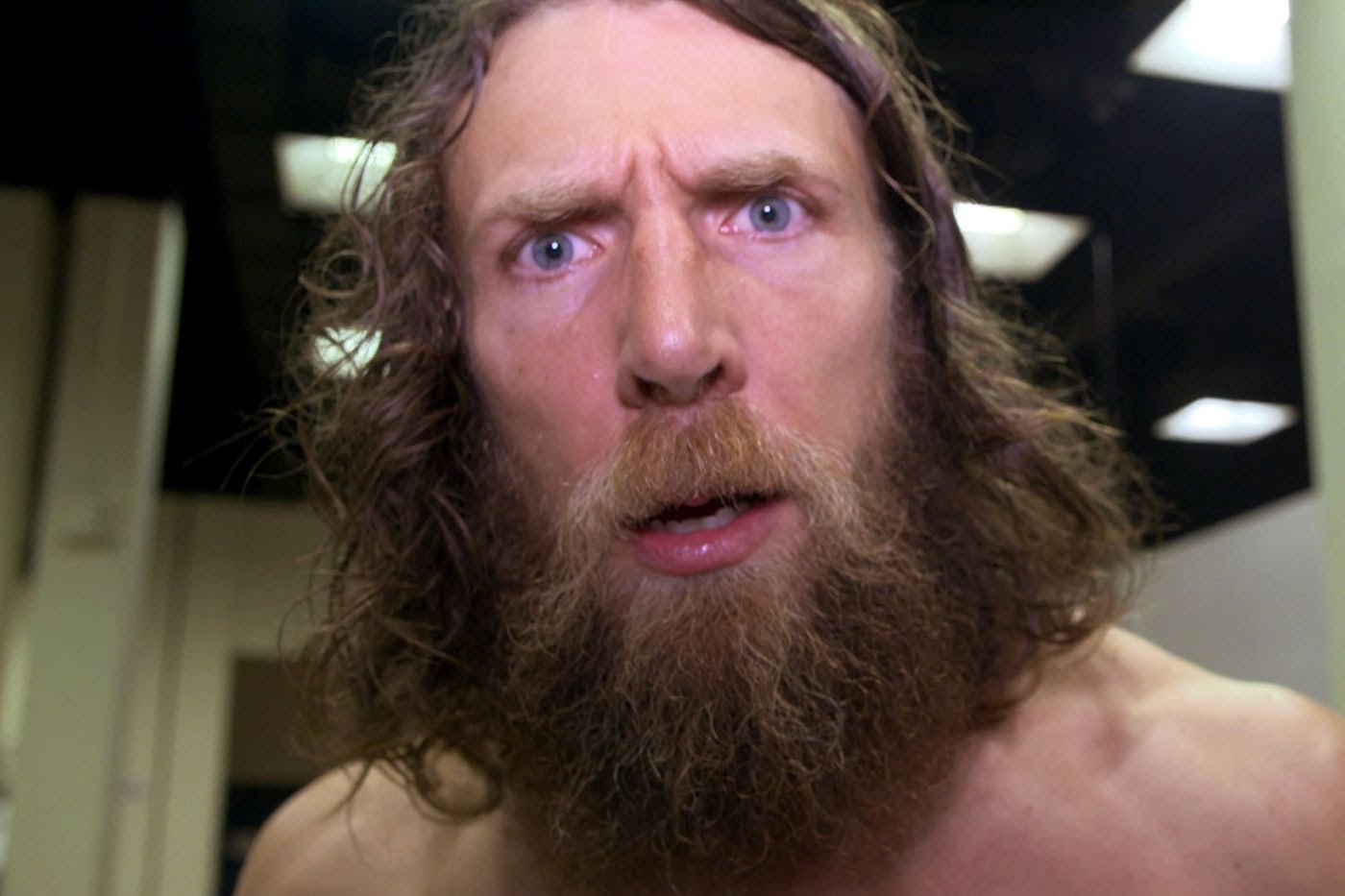 Tag Team Wrestling… The WWE Championship… Kofi Kingston's Legacy… The Planet… What should Daniel Bryan save next???
The 'Submission Specialist' Daniel Bryan has done it all in WWE–4-Time WWE Champion, a former United States and Intercontinental Champion and alongside the monstrous Rowan a 2-Time WWE Tag Team Champion. At Extreme Rules, the self-proclaimed 'Planet's Champions' lost their titles to The New Day in a triple-threat-match. In a post-match backstage interview, a delusional Bryan paced back-and-forth saying "Daniel Bryan needs to go somewhere he's never been before, I know what I need to do!"
On last week's SmackDown Live it appeared we were about to find out what the future holds for 'The New' Daniel Bryan, but thanks to New Day's antics the former tag team champion just stormed off the stage. In my estimation, there are only three brands that Bryan can jump to, 205 Live, NXT UK and my number one choice NXT.
---
Read Chris King's WWE Smackdown Grades & Analysis!
---
Daniel Bryan Goes To NXT UK
Bryan  has not had any run-ins with any of the superstars of NXT UK since it's inception in 2018. That doesn't mean it needs to stay that way, in recent months we've seen current NXT and 205 Live superstars jump to the UK brand such as 'The Knockout Artist' Kassius Ohno, Mike Kanellis and even current Cruiserweight Champion Drew Gulak who was a participant in the 2018 United Kingdom Tournament.
If you thought Tyler Bate/Pete Dunne II was EPIC, you ain't seen nothing yet. There are a plethora of dream matches that Bryan could have such as, Mark Andrews, Travis Banks, Flash Morgan Webster and my top two would be Tyler Bate and Pete Dunne. If Bryan changes back to a babyface he could mix it up with Jordan Devlin and perhaps even the monstrous current NXT UK Champion WALTER.
As I'm writing this I'm contemplating changing this to my number one pick. Just the excitement and buzz surrounding Bryan's debut on the UK brand would be more than enough of a reason to start watching this highly-entertaining weekly show. Then having a one-on-one match with any of those high caliber superstars on an NXT UK: TakeOver event would be the cherry on top!
Daniel Bryan Goes To WWE 205 Live
On December 11, 2018, Bryan then-WWE Champion went toe-to-toe with one of the most versatile cruiserweights from 205 Live Mustafa Ali, and both incredibly gifted superstars tore the house down! There's also a massive amount of reason to believe, that Ali's SmackDown Live debut was orchestrated by the egocentric Bryan himself.
Last night on #SDLive, the guy that was an alternate in the Cruiserweight Classic, stood toe-to-toe with the @WWE Champion. Dream on, dream on. #205Live pic.twitter.com/w3uKzrkfxM

— ALI / Adeel Alam (@AliWWE) December 12, 2018
If 'The Submission Specialist' decides to venture over to the purple brand, he would have an array of high-flyers and other technical specialists to mix it up with. From the young up-and-coming Lucha libre sensation Humberto Carrillo, Akira Tozawa, his real-life friend The Brian Kendrick and last but certainly not least the current WWE Cruiserweight Champion Drew Gulak. The list goes on and on.
In the past few years, it's been proven that heel vs. heel matches can work on some occasions. I personally would love to watch the Bryan and Gulak battle it out for the Cruiserweight Championship, and find out which submission is most dangerous Dragon Sleeper vs. Heel Hook? That would be a five star EPIC Match!
With Bryan's popularity with the WWE Universe (whether he's a heel or babyface) and his exceptional in-ring prowess, he could be the remedy for 205 Live to not only bring in more viewership but prevent it from being canceled altogether. Bryan could overthrow Gulak and reign supreme as the greatest Cruiserweight Champion we've ever seen!
Daniel Bryan Goes To NXT
Before we go any further I know Bryan played an integral role in NXT from 2010-2011 as a 'rookie', with his WWE 'pro' The Miz making his life a living hell the whole time. The fact remains though that Bryan has never wrestled on a TakeOver event. Let's make it happen.
In my dream scenario I could realistically see the egocentric Bryan interfering in Johnny Gargano/Adam Cole at NXT TakeOver: Toronto, costing the beloved NXT favorite his last chance at regaining the NXT Championship and working a lengthy program with Gargano. Gargano vs. Bryan would be a masterpiece, both are dazzling to watch and could easily produce Match of the Year caliber contests. Its the perfect dream match where Gargano can face the man that he paralleled his career after.
Or perhaps Bryan has his gaze on the North American Championship and wants to 'Save the planet' from  The Velveteen Dream. Bryan would be a terrific foe for the 23-year-old. Who would be more perfect for Dream to learn from, than the seasoned veteran Bryan who can truly show Dream how to hold any crowd in the palm of his hands.
Or what if Bryan challenges 'The Original Bro' of NXT Matt Riddle. Both competitors are technician specialists, and with Riddle's dangerous stiff strikes vs. Bryan's unlimited arsenal of submissions they would put on a wrestling clinic. If WWE is looking to produce a 15-Minute sellout ala AEW, announcing Bryan vs. literally anyone in NXT could make it a reality. Not to mention if Bryan turns babyface, the possibilities are endless for him to work with.
---
Bryan has several options to choose from for his future in WWE, with a plethora of fantastic opponents to mix it up with. Another wild concept to consider, is what if Bryan leaves WWE altogether and signs with AEW? That's just a fantasy but stranger things have happened in the world of professional wrestling. We the WWE Universe get the honor and privilege of witnessing magic whatever the decision is. So, where do you want Bryan to head to next?
Tiffany's Takes: Monday Night RAW (7-22-2019)
"Ah, the family reunion, where we meet relatives we haven't seen or spoken to since the last reunion and air out the drama that can't wait for Thanksgiving and Christmas."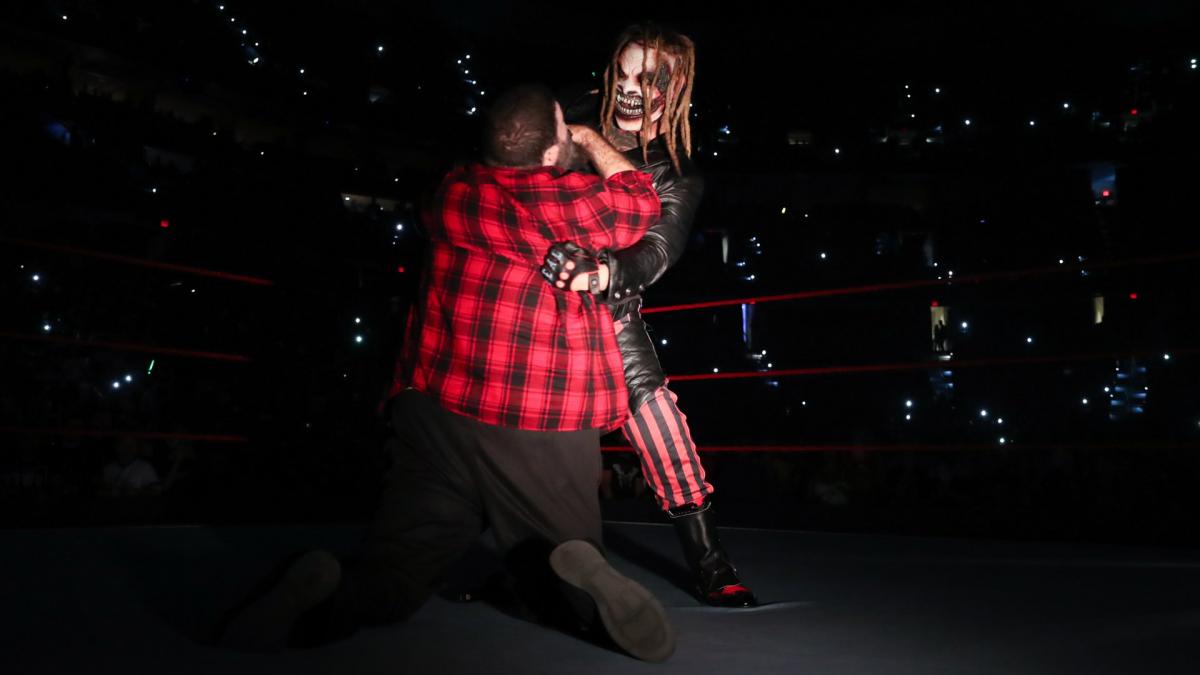 Tiffany MC takes you on a journey into WWE Raw Reunion in this edition of Tiffany's Takes!
Ah, the family reunion, where we meet relatives we haven't seen or spoken to since the last reunion and air out the drama that can't wait for Thanksgiving and Christmas. How did WWE's version of this unsung summer ritual go?
---
Read Mitchell's WWE Raw Reunion Live Results & Recap!
---
I'm not a John Cena fan, or not much of one, not like I used to be, but there's no denying that the man gets the crowd on its feet. Of course my feelings of nostalgia died the minute he started doing one of his twenty minute promos (YAWN!). I'm always down for a rap off between the Doctor of Thuganomics and the Usos though. Also, loved seeing Rikishi again, rare guy that could make any gimmick work. Not thrilled about Revival interrupting the dancing. Have to have Rikishi and the Usos dancing, but D-Von Dudley and Revival works for me.
For all the criticism of Hulk Hogan, the man still gets a pop, and it was great to see him with Jimmy Hart again, even if Jimmy is as annoying as ever. Where did Cena go? I get Rikishi and D-Von not wrestling, but did Cena fly the coop or something? Good match, but we didn't get a stinkface!
Loved seeing Kaitlyn, Alicia Fox, Santino Marella,and Torrie Wilson, but of course Drew McIntyre had to ruin the fun because that's what unhappy people do.
R-Truth survived Comic-Con, I see. I hope the moderators were told ahead of time about this, so it didn't seem too weird, but it it Comic-Con, so who knows? I will give Drake Maverick all the props in the world for being man enough to be seen in that costume. If we get Carmella vs Renee Michelle out of this, I'm game. Also, GODFATHER, no ladies since this is PG and the MeToo Era.
So, Drew McIntyre was so incensed by Cedric Alexander's surprise win yesterday, he wanted another go. The match never got going since McIntyre attacked before Alexander got in the ring, so he couldn't even even up the score. But at least he thinks he got his balls back or whatever.
Ew, who invited the Boogeyman? At least Pat Patterson is here to save us and take off with the 24/7 belt.
Christian is here! Wish Edge was too, but we'll take what we can get! We also have Lilian Garcia as ring announcer for the murder of the Major Bros by the Viking Raiders! RIP Major Bros.
So the swanky RAW reunion was going on with Mike Kanellis chatting it up with Eve Torres and Eric Bischoff before Maria interrupted. I am HATING the Pregzilla thing, seriously, they're making her into every person's nightmare of a pregnant woman. Hello, Ron Simmons, with or without the megaphone.
So, the Club plotting Seth Rollins' destruction, I do wish the Shield was here because that would've been so epic, but Jon Moxley is having the time of his life in Japan and we want him to be happy.
Gerald Brisco struck again and got tricked by Kelly Kelly, so there's that.
So, we're getting a reboot of an old feud between Samoa Joe and Roman Reigns, which answers the question of who Reigns is facing at SummerSlam. God help them if Samoa Joe spouts on about Roman 'faking' his cancer. The match was great, so I'm eager to see this at SummerSlam.
---
Listen to the Raw Reaction crew review Raw Reunion!
---
Seth Rollins started off his 'Take the Title Back' campaign with a stop at MizTV with a hilarious Brock Lesnar impersonation. Not as good as Cena's but it wasn't awful. I did enjoy watching him and Heyman promo off each other. This also interesting because it was the first MizTV to not end with someone, usually Miz, getting their ass kicked.
Everyone's got that one relative that loves to stir up trouble at every reunion, and it looked like Sami Zayn played that role. LOVED Kurt Angle putting his GM hat on and making a match.
It's been so long since I've seen Candice Michelle or Melina, those two were so great in their prime and Candice won her first championship in…a VERY long time by becoming the 24/7 champ, just to be beaten by…Madusa, I think? Good luck, knocking her out.
Jonathon Coachman is back in time to call Sami Zayn vs Rey Mysterio for us! I've said before that Mysterio's most recent run in WWE hasn't impressed me due to all his injury issues, but this was a good match, even got a spot for Rob Van Damm, Sgt. Slaughter, who still looks like he could hurt you, and Hurrican Helms, who isn't quite as scary, and Kurt Angle.
Of course, the Nature Boy Ric Flair had to make his appearance, even though he's not looking like he's in the best health these days, it was good to see him again.
I still haven't figured out what the Street Profits are doing on RAW.
Alundra Blayze  made her…triumphant return to RAW by selling the 24/7 Championship to Ted DiBiase.
Jerry 'The King' Lawler made his return to the show he called for nearly twenty years to call the rematch of Seth Rollins vs AJ Styles. This match was definitely the highlight of the night, in my opinion. It really looked like the Club was going to cause Rollins some misery, until he was saved by…DX? I'm not sure who was more shocked, Rollins or the Club. I think we would've all loved to have seen a Shield reunion, but Jon Moxley is having the time of his life in Japan, so Rollins getting an assist from DX will have to work. We didn't get the six man tag, but the odds were evened up. The match ending in a DQ doesn't really bother me since we got DX and the NWO in action…or was it the Kliq? Oh, who cares, it was cool and it happened. I literally turned into a teenage girl again squealing over Kevin Nash and Sean Waltman (Yeah, I had a crush on 1-2-3 Kid, mullet and all). Also, kudos for mentioning Chyna and Billy Gunn and for Seth marking out.
Mick Foley and Mark Henry are always joys to watch. Not a fan of Mick being attacked since he really isn't in shape to fight back.
Well Moment of Bliss didn't go quite the way I thought it would. I thought Alexa Bliss would find a way to shoehorn herself into the title picture, but she seemed happy to stir the pot between Becky Lynch and Nattie. I love how the Lynch/Nattie feud and seeing what the belt means to Lynch. Still curious to see what's in store for Bliss and Nikki Cross, but that brawl was fun.
Our long nightmare is over, R-Truth is 24/7 Champions again. I said in the past that I had some reservations about the 24/7 Championship and things like this are why I had reservations, but the way this was handled was really fun and actually kept the Truth vs Maverick storyline going, not sure what happened to Renee Michelle.
Strowman crushed a jobber, so that happened.
Ah, time for everyone at the reunion to gather around and remind themselves that for all the drama, they still share a gene pool…or an employment history, in RAW's case. However, is it me or does Ric Flair NOT look that good? That said, I loved seeing all the legends of RAW turn up for a beer bash with Stone Cold Steve Austin playing the relative that shows up just for the fuck of it and drinks beer all night. Great way to end a fun episode!