The Genius Will Be Champion
With the incoming fatal 4 way for the NXT Women's Title; Scott weighs in on his choice of winner!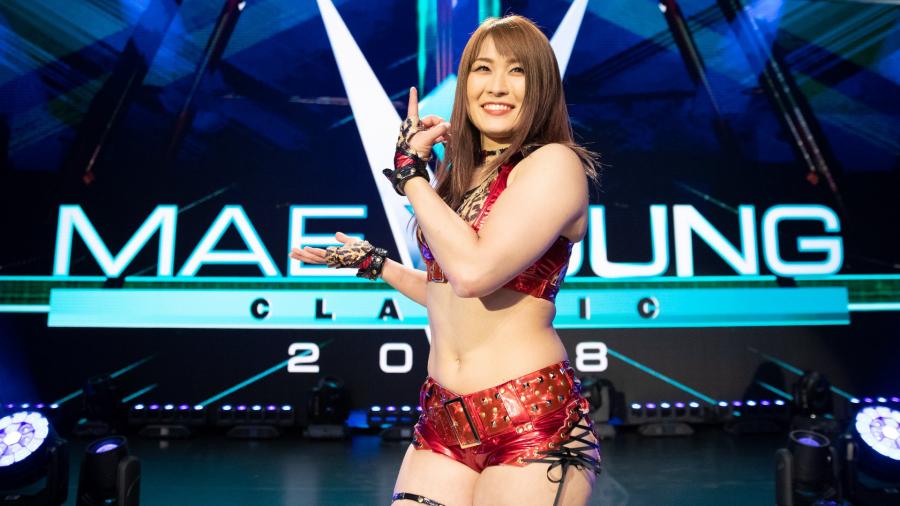 With the incoming fatal 4 way for the NXT Women's Title; Scott weighs in on his choice of winner!
This weeks NXT featured an great back and forth match Io Shirai against Bianca Belair. This was supposed to determine the number 1 contender to the NXT Women's Championship at Takeover New York.
Both women looked strong which was good for Belair coming off her first loss back at Takeover Phoenix. It didn't look to obvious Io would win because Belair has had her shot. There were multiple moments when it looked like she could have taken it. Disappointingly it ended in a double DQ due to the interference from Shayna Baszler. Kairi Sane tired to make the save but ended up being choked out.
Whether this results in a multi person or singles match I think Io should walk out of New York as the NXT Women's championship.
While a four way also featuring Sane and Belair would be great and everyone would go all out I'd prefer to see Io vs Shayna in a singles match. It helps set up the next few months of story for the title with Belair and Sane frustrated that Io took their spot. Whatever the match type I feel like New York is where Shayna will lose the women's title. One year on from when she won her first championship so it comes full circle. Also she's since gone on to be the first two time NXT Women's champion there's little more she can do with the title.
It seems like the right time to bring Shayna up as she's already aligned with two of her four horsewomen and the forth horsewomen Ronda Rousey has embraced a heelish side recently.
If Ronda is about to suffer her first major loss at WrestleMania a good way to help rebuild her mystique is to align her with the horsewomen which can build to the 8 women tag WWE have wanted to do for a while now.
If Shayna is to go up the division would be in good hands with Io as the champion. She's been heavily touted as one of the best women's wrestlers in the world which is why she was a favourite in last years Mae Young Classic.
Also that moonsault is a thing of beauty and worthy of the nickname the Genius of the Sky. We have a number of new women coming into NXT and some of the current women aren't fully ready to be challenging for the title yet. Io can carry division as they develop new contenders.