The Good, Bad and Ugly NXT (3/6/19)
After a disappointing Raw and SmackDown, NXT is ready to fight! Usually good, rarely bad and basically never ugly, Bobby breaks it down!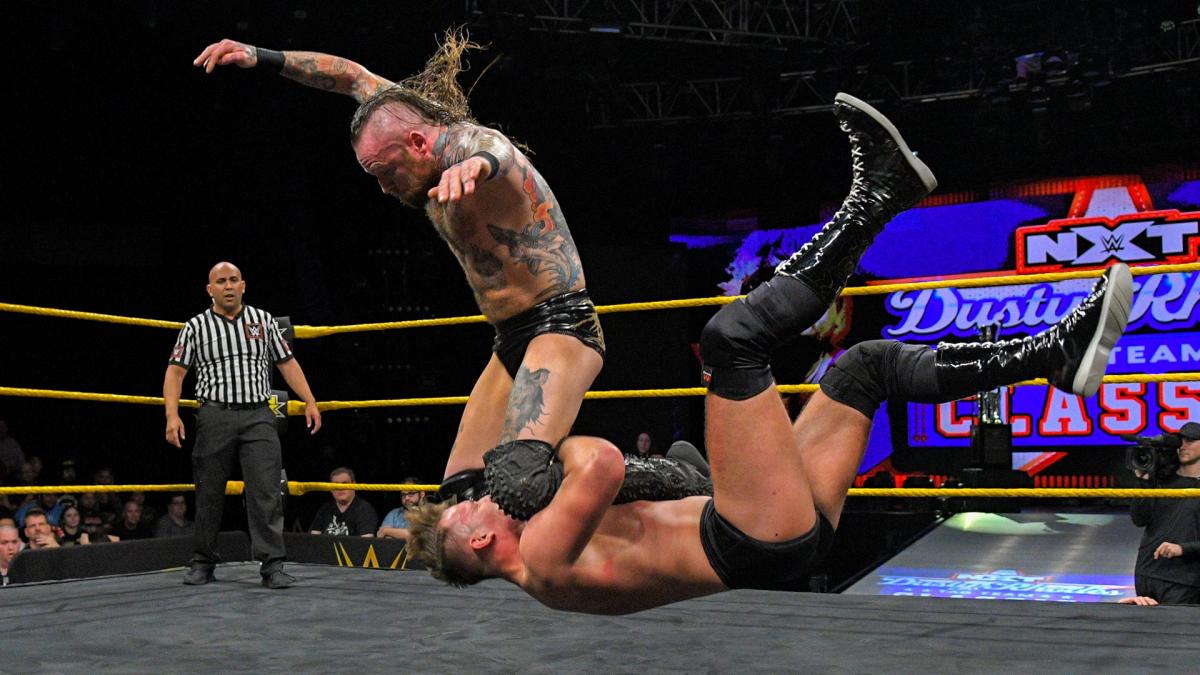 After a disappointing Raw and SmackDown, NXT is ready to fight! Usually good, rarely bad and basically never ugly, Bobby breaks it down!
The almost always Good brand has another jam packed episode this week and has a Takeover coming up with the Champ himself out of it due to surgery and long term I.R.  Although it is disappointing to lose Ciampa, it will be fireworks watching how NXT solves their problem.  Oh and one more little tidbit.  Let the Dusty Rhodes Classic begin!  Let's get down to ringside!
GOOD
Aleister Black and Ricochet vs. Fabian Aichner and Marcel Barthel
Ricochet and Black the new main roster legends are back home in their respective NXT ring.  Facing a couple of brutes this will not be a quick or easy match no matter how unstoppable this team is.  Expect a ton of "NXT" chants tonight starting here.  Aichner and Barthel really made themselves known by just destroying the fan favorites.  Black especially got a taste of what Aichner and Barthel can do as he was isolated for the majority of the match.  Ricochet finally got the tag and went off.  Nonstop flying and spectacle, he delivered his usual show.  Crazy move sets and spots and of course the usual Ricochet style.  Barthel tried to mount a comeback with Aichner and made some ground getting a few close falls.  Ultimately it was Ricochet and Black that got the edge.  Although Aichner simply brutalized Black on the finish it was a "Black Mass" that got the victory!  Big opening match and big start to a great looking tournament. 
Lorcan and Burch vs. Forgotten Sons (Cutler and Blake w/ Jaxson Riker)
Lorcan and Burch are pure talent and grit.  They are a tag team from another planet that is so Good it makes fans crazy.  An overlooked team but the matches they have put on have been exemplary.  As expected this was physical and back and forth.  Both teams can give and take a beating.  Lorcan got teamed up on and could not get any steam.  The Forgotten Sons did a great job using their chemistry as a tag team and keeping a fresh guy in.  Burch finally got the tag and it was on!  Burch took full control and relentlessly fought both men.  Lorcan didn't get a a lot of rest but got a tag that he just wasn't ready for.  Blake took advantage taking out Burch.  Cutler had what seemed to be an easy win but Lorcan went berserk.  Forgotten Sons couldn't finish Lorcan, he just kept fighting.  Burch got the headbutt breaking up a sure win submission.  Locan tagged Burch in again completely fresh.  Forgotten Sons again tried but could not take the fight out of their scrappy opponents.  Finally they hit a double team that Lorcan couldn't kick out of, Forgotten Son's for the Win!  Good Match!
The North American Champion- Velveteen Dream
Always a pleasure to see Dream on live NXT.  The N.A. Champ is the man and a future Main Eventer.  He is completely unique and has complete "It" factor.  Just puffing his chest out as expected, when the "King of Bros" Matt Riddle interrupts.  Riddle is interested in Dream's new hardware but Dream is always game.  Dream reminded the new star that "the spotlight" is on him, literally.  Great little heater and promo for what could be a Good upcoming feud.
Mustache Mountain vs. Street Profits
Street Profits absolutely killed it last week, they were on fire from beginning to end.  The energy was outstanding.  Mustache Mountain should be able to only enhance this.  The crowd was split surprisingly as it would seem the red hot Street Profits would be more popular.  Mustache Mountain was in tandem hitting big tag team moves and trying to keep the pace.  Street Profits hit hard and gave their own set of moves.  A lot of back and forth and awesome tag team action.  A lot of screaming and build up later and it was Bate that took full control for Mustache Mountain.  It looked over but Dawkins raw power made it interesting.  Bate was all but finished but again kicked out!  Street Profits got frustrated and eventually outdone.  Mustache Mountain shocks everyone with the Win!  This wasn't perfect but far from Bad.  Good match! 
The Undisputed Era (Kyle O'Reilly and Bobby Fish) w/ Adam Cole vs. "DIY" Tommaso Ciampa and Johnny Gargano
This is just going to be un-freaking real!  We had a story, we had striking, wrestling and a hell of a show from everyone involved.  Bobby Fish is incredible and the more we see the better for the show.  Ciampa looked vicious like he had nothing to lose, just completely comfortable as the Heavyweight Champion.  Both teams know each other so well, we have history and superior skill.  This type of match is special especially on a non-Takeover setting.  Undisputed Era finally singled out Gargano but again nothing is forever.  Gargano finally got the tag in and Ciampa took out both members of Undisputed Era by himself.  Neither team would quit as both always want to win at any cost.  The ending was nuts, back and forth just insanity.  Again the caliber on display here is top notch!  Undisputed Era did everything in their arsenal to finish off DIY/Ciampa but after uncountable near falls it was finally a "Meet me in the Middle" DIY Double Team for the huge win!  Interesting to see what will happen with Ciampa!  This was awesome!  Great show.  War Raiders with their belts came out just to get a peak at the possible big opponents when all is said and done. 
BAD and UGLY- sorry but nothing sucked, again.
FINAL
Good- 5
Bad- 0
Ugly- :dust:
Overall
It's so hard to suck when you have extremely talented Superstars with something to prove every week, and writing teams and bookers who kill it!  NXT is Good, they are Great in fact.  There is no agenda, no bias, NXT just kills it every week, and with a huge WrestleMania Takeover coming up, expect the heat to only explode!
Losing Ciampa sucks but it still shows how deep the talent is, as it will just give another mega talent a shot at a huge match in a huge event.  WWE had a Good week, it wasn't perfect but everyone did their part.  Fastlane Preview next, then of course Fastlane Sunday Night!  Then no more bs, it's the 4th Quarter on the way to WrestleMania. 
King's WrestleMania Rewind: Stone Cold VS. Scott Hall (WrestleMania X8)
Chris King is back with another WrestleMania Rewind, looking at the NWO's Scott Hall battling Stone Cold Steve Austin at WWE WrestleMania X8 from Toronto!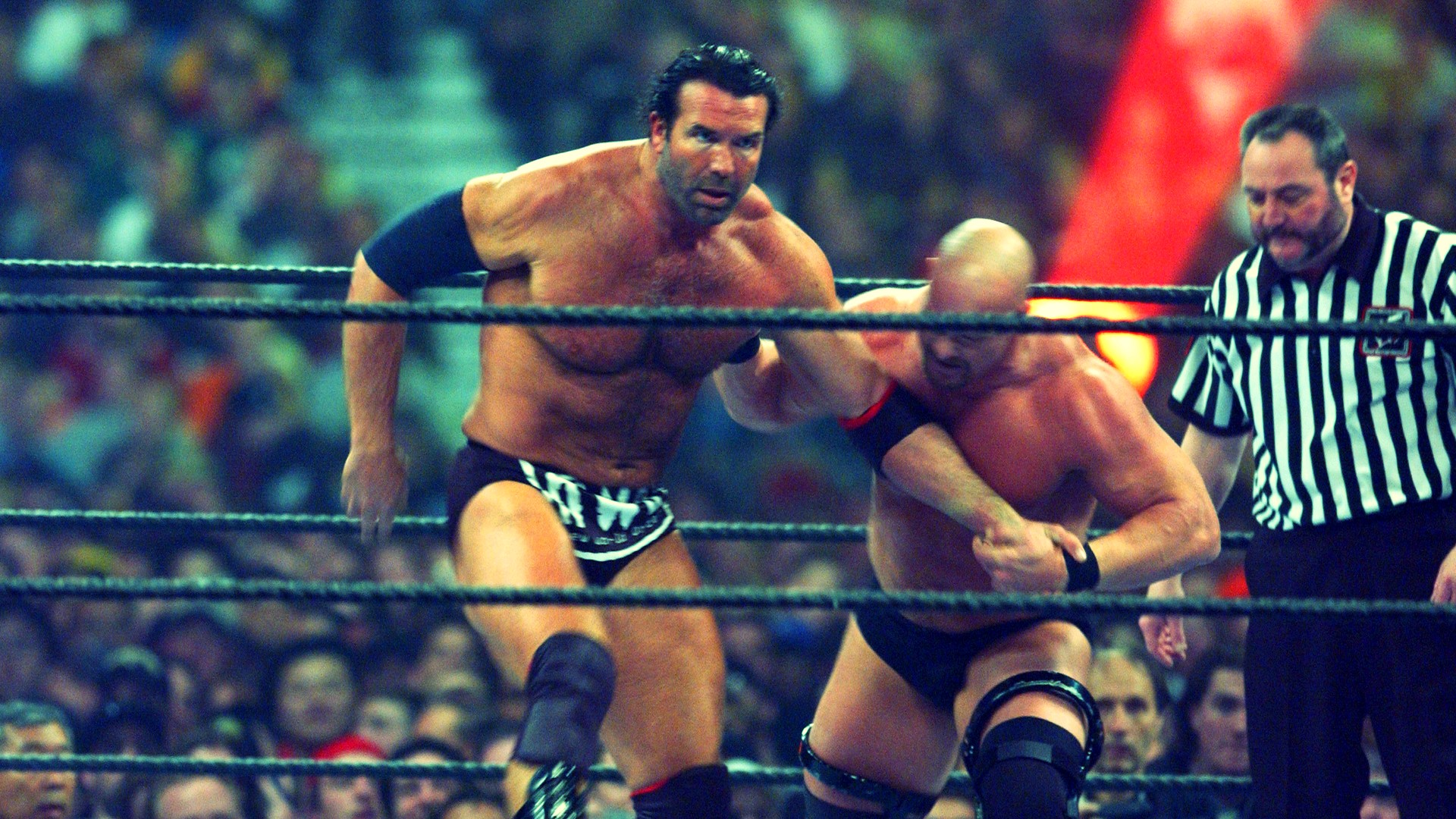 Chris King is back with another WrestleMania Rewind, looking at the NWO's Scott Hall battling Stone Cold Steve Austin at WWE WrestleMania X8 from Toronto!
Chris King is back this week with another edition of WrestleMania Rewind, where he is rewatching all the past Mania matches and feuds. This week you're in for a treat as we look back at 'Stone Cold' Steve Austin vs. Scott Hall at WrestleMania X8.
In late 2001, Vince McMahon bought out his competition WCW and acquired the rights to a plethora of talent including Booker T, Eddie Guerrero, Chris Benoit, and the iconic trio known as NWO. Hulk Hogan; Kevin Nash, and Scott Hall were hell raisers, and what better way to make a name for yourself than take out the two top superstars in the WWE The Rock, and Stone Cold?
The NWO cost Austin his chance at becoming the Undisputed Champion at No Way Out during his match with Chris Jericho. Adding insult to injury, the NWO spray-painted 'The Texas Rattlesnake' with their brand logo just like they did in WCW. As you can imagine, Austin was pissed and out for revenge against the group and primarily Scott Hall.
Hall would challenge Stone Cold to a match at WrestleMania 18. Both superstars beat the living hell out of each other leading up to this highly-anticipated match for who runs the WWE.
The glass broke and Stone Cold made his iconic entrance, and black and white NWO covered Halls' entrance alongside Kevin Nash. With the odds stacked against 'The Toughest S.O.B' could Austin or NWO prove their dominance? Sadly the NWO  broke up that very night when Hulk Hogan came to the aid of his adversary The Rock after their 'iconic' dream match. Stone Cold would ensure the victory with the Stunner. Hall would perform an Oscar-worthy sell over the finisher.
What a time to be a wrestling fan in the 2000s when nothing was impossible for WWE. Who would've thought WCW would go out of business and Hogan would make his long-awaited return to WWE?
King's WrestleMania Rewind: Seth Rollins vs. Kevin Owens (WWE WrestleMania 36)
Chris King takes a look at the most underrated WWE WrestleMania matches, and starts off with Seth Rollins battling Kevin Owens at WrestleMania 36!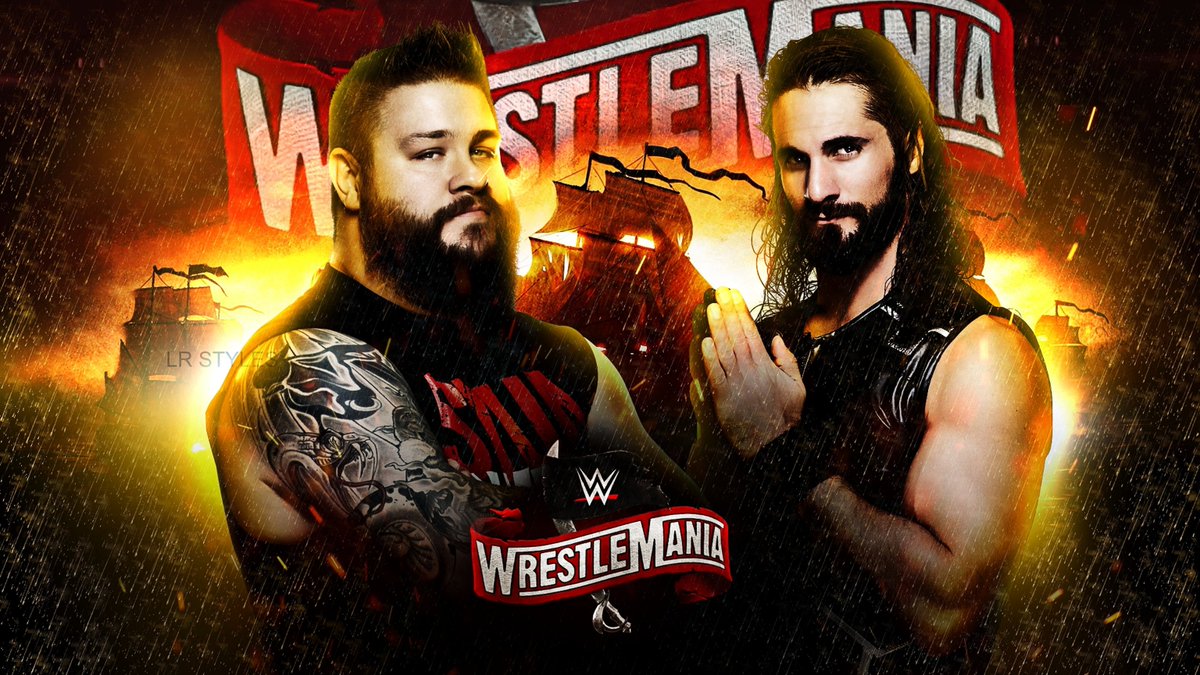 Chris King takes a look at the most underrated WWE WrestleMania matches, and starts off with Seth Rollins battling Kevin Owens in the WWE Performance Center at WrestleMania 36!
Chris King is starting a new series heading into WrestleMania season dubbed WrestleMania Rewind. Each week he'll be going back and sharing his insight over underrated matches at the Show of Shows. First up, is Kevin Owens vs. "The Monday Night Messiah" Seth Rollins at WrestleMania 36.
At the 2019 edition of Survivor Series, Rollins sacrificed himself during the men's traditional match allowing SmackDown to ultimately gain the victory. The following night the self-proclaimed Messiah, berated the whole roster but KO was not having any part of it. Owens quickly became a huge barrier in Rollins' cause for the greater good. The Authors of Pain attacked Owens with Rollins' character in question.
Owens finally had enough of his rival's mind games and torment and challenged Rollins to a match on the Grandest Stage Of Them All. Rollins mockingly accepted his challenge and the match was made official for night one of WrestleMania. Owens came out of the gate beating the holy hell out of the Monday Night Messiah trying to achieve his long-awaited moment at Mania but, Rollins tried to steal a disqualification victory by using the ring bell.
Owens hellbent on revenge provoked Rollins into turning their encounter into a no-disqualification contest where the fight could be taken all over the empty arena. The highlight of the match, was when KO used the WrestleMania sign to deliver a thunderous senton bomb through the announce table. Owens would secure the victory with a Stunner in an incredible match. Despite having no crowd during the pandemic era, both KO and Rollins put on an intense performance under the brightest lights.
In my personal opinion, this was a great feud that helped both superstars in their transformation as compelling characters for years to come.