The Good, Bad and Ugly SmackDown Live (3/12/19)
Fastlane was Good, Raw was Red Hot, now it's time for SmackDown Live!  We have a huge show this week, completely jam packed with potential.  How'd it go?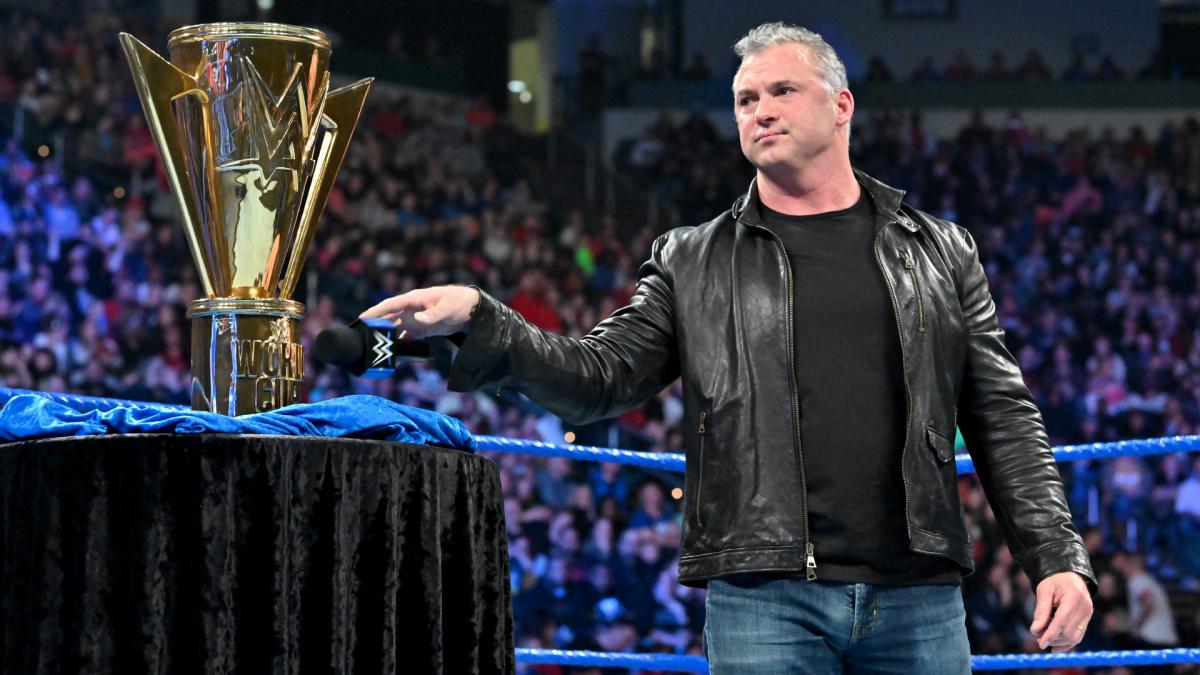 Fastlane was Good, Raw was Red Hot, now it's time for SmackDown Live!  We have a huge show this week, completely jam packed with potential.  Let's get right to it!
GOOD
The Hardy Boyz and Aleister Black and Ricochet vs. The Bar and Shinsuke Nakamura and Rusev
Legit total speed, and agility vs. raw power.  This went about as expected.  The heel team beat the hell out of Jeff Hardy.  They isolated him with frequent tags.  Once Hardy got the tag in, it was chaos. Bodies everywhere and everyone throwing fist.  Finally Jeff Hardy got control and was the last man standing, hitting a "swanton" but was broken up.  Again all bodies in the ring going at it.  Out of no-where New Day who was jumped by The Bar and Nakamura and Rusev came and got them some.  Revenge is sweet and although they cost the Hardy Boyz and Black and Ricochet the match, they got some good shots in and got to pick their heads up high.  Good match, good story, and Good job all around.
Randy Orton
Randy Orton came out to explain his beef with AJ Styles as of late.  He takes exception to how AJ says, "the house he built."  Orton straight shot at AJ Styles indy career, his time with TNA and his long time "not" being in the WWE.  AJ Styles had enough and decided to shoot back.   AJ crapped on Orton saying everything was handed to him and he is a rip off artist.  After more back and forth gold, we now have a match at WrestleMania.  This promo was fire, and amazing all around. The match should also shine.  This was Good as all hell!
Non-Title Match- WWE SD Women's Champion- Asuka vs. Sonya Deville
If you are a frequent reader of G.B.U on thechairshot.com, and even if you aren't you know now, I am a huge fan of Sonya Deville and a push for her would be brilliant.  This isn't a Bad start with a fiery match with Asuka.  As expected this was a really decent fight between two strikers.  We have a hell of a Good match but it was of course somewhat predictable.  The story unfortunately revolves around dissension between Deville and Mandy Rose.  That is where this road is headed, and it seems after a small "mishap" with the apron cost Deville as she was kicked in the head followed up by an "Asuka Lock."  Asuka Wins! Good Match but a really lame ending.  This brings the question, will this lead to Asuka feuding elsewhere? Or will this turn into a 3-Way for the Title?  That is worth watching!  
"The Man" Becky Lynch
"When the Man comes around" a lot can happen on any given night.  Lynch is just on top of the world currently.  The hottest person in all of sports entertainment dug her claws into "Ronnie" about her little outburst as of late.  Lynch has been dynamite on the mic and this week was no different.  Becky is WrestleMania Ready.  One person, in fact, the only person that is unhappy about this, is Charlotte Flair.  Charlotte took exception to Lynch's confidence and let her know that she never belonged in the WrestleMania Match to begin with.  Lynch bit back however claiming, maybe it was her carrying Charlotte all this time.  This was intense.  Lynch had a mic drop claiming WWE doesn't need "The Queen" they need "The Man." 
WWE Champion-Daniel Bryan and Rowan vs. Kevin Owens and Mustafa Ali
K.O. and Ali came out hot not wasting anytime opening up a major can of whoop-ass.  However the story here was Rowan.  Rowan dominated this match and although was neutralized momentarily kept control over his much smaller opponents.  Ultimately Rowan stole the show, got the blind tag, and hit Mustafa Ali with a devastating "Clawslam" for the victory.  The match again wasn't great, it was just okay, but definitely not Bad.  This acted as a bit of a push for Rowan and his impressive size and power, and it worked!    
Kofi Kingston w/ The New Day (Big E and Xavier Woods)
Everyone knows that when Vince McMahon wants to give you hell, you will get it in bulk, but Kofi Kingston almost completely unprovoked has gotten the "royal" McMahon treatment as of late and came out with his New Day Fam to vent.  Unfortunately for them they got Vince McMahons attention even more so.  Vince will give him what he wants, "an opportunity" however the cost it seems will be a Gauntlet Match against pretty much everyone McMahon can think of.  Randy Orton, Rowan, US Champ-Samoa Joe and The Bar to be exact. If Kofi wins, he gets his title match at WrestleMania.  Again, another unfortunate reality hit when his opponents for the match next week came out one by one to beat the living hell out of New Day.  What wasn't expected though, is that New Day took care of business and cleared the ring.  Hopefully Kofi will have the same results next time but he has an uphill battle for sure.  This was a very powerful promo and got a lot of emotions. 
BAD
Opening Segment- "The Best in the World" Shane O' Mac
Shane lost his mind at Fastlane attacking both his tag team partner and Miz's father.  He was very stiff and obviously was making a major impact to the story.  Shane came out to explain himself but not before he berated the ring announcer (Greg Hamilton) for his lack of enthusiasm.  Shane is demanding the proper respect that he deserves now, explaining he has always, well before getting a trophy for it, has been the "Best in the World."  Nothing has changed.  He has no regrets for his actions and in fact issued a challenge to his former tag team partner, The Miz at the big dance WrestleMania for the true title of "Best in the World."  Sorry to say this was Bad all around, the match will be Bad, the Promos will be Bad, the whole deal will be Bad.  Right here this promo was, you guessed it Bad.
UGLY
Rey Mysterio and R-Truth vs. Samoa Joe and Andrade
At Fastlane these four amazing talents tore the house down.  Now paired up in makeshift teams they go again.  The match was okay nothing spectacular.  Of course Andrade and Mysterio were impressive as usual however it was R-Truth stumbling around and Samoa Joe being highly awkward that took a few points away overall.  This really wasn't a very Good match.  Rey Mysterio hits a surprise "roll up" for the victory.  Samoa Joe then does what he always does, and beat the hell out of everyone in the match.  Score a rare one for the Ugly Column. 
FINAL
Good- 6
Bad- 1
Ugly- 1
Overall
Good SD Live, we definitely had some a touch of bad and ugly but the energy was high, and the Good was plentiful, if this is the pace WWE is going to go prior to the biggest night in the sport, we are going to have a historic event.  SmackDown live continues to kill it!
NXT is next.  Then it is only a little more wait until we dance.  We cannot wait for WrestleMania as every wrestling fan on Earth (as well as all of AEW) will be watching, glued to the WWE Network.  Until NXT, hope you enjoyed this SDLive Good, Bad and Ugly.