The Miz: WWE's Newest Babyface Wins Fans Over
2019 , Miz is a face, Daniel Bryan is a heel…cats and dogs are sleeping together, right? David breaks down why Miz as face actually works this time around!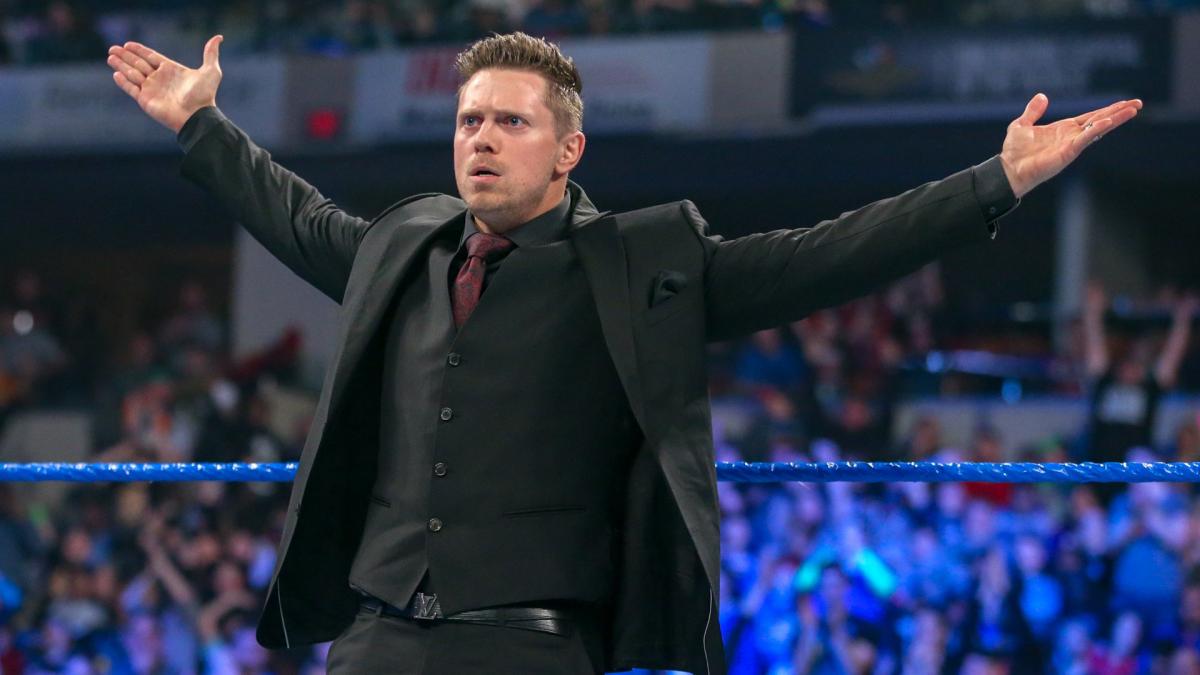 2019 , Miz is a face, Daniel Bryan is a heel…cats and dogs are sleeping together, right? David breaks down why Miz as face actually works this time around!
When WWE decided to flip the script and give Daniel Bryan his chance at becoming the company's top heel, I immediately wondered what would happen to The Miz and how he would impact Tuesday nights.
For any of us who doubted the possibility that Mike Mizanin could pull off a run as a top baby face, we should all apologize now. One of my favorite characters in wrestling today proved once again last night that it does not matter which role he plays, there is brilliance and how he does it.
I'm not 100 percent excited about this program with Shane McMahon, however I think it is a great storyline the WWE put together in one of the more shocking twists and turns of the year so far. McMahon, much like his father Vince, is a natural heel. The Miz has shown versatile to make it work in either side of the squares-circle. Like his matches before, this could be a defining moment for McMahon, who will once again prove he is better than expected in a wrestling ring.
For The Miz, I'm curious how this all plays out given after this feud I wonder which direction the creative team will take in developing his character even more.
This promo on Tuesday night was nothing short of brilliant. And for a performer who is used to working off heat from the crowds, he showed the ability to win them over. The mark of a great wrestling performer is the ability to work as a babyface or a heel and keep the wrestling fan engaged.
It also presents a potential challenge to Bryan in the future should WWE keep the company title around his waist.
As I've discussed before, wrestlers need other wrestlers to be great. Jack Brisco needed Dory Funk, Jr. Ric Flair needed Ricky Steamboat and Dusty Rhodes. The Miz needs Bryan. From a fan perspective, seeing those two in a ring and a role reversal is worth the price of admission alone.
My concern as I just touched on it, is the company will drop the ball in character development. It will lose sight of what it has in the performer and the self promoter. There is no one better than the former WWE and Intercontinental champion.
The Miz's words were real, succinct, passionate and gripping. Never for a lack of animation, he is just as dynamic when speaking his mind. There should be another world title run in his future, but I wonder with the most recent push of Kofi Kingston, does this mean the A-lister becomes the B+ superstar?
By the way, the comment about Vince not owning Kofi was spot on at the moment.
I suspect the feud between co-owner of WWE and the man I like to call the company's greatest asset will continue past April. How it concludes is predictable. McMahon is not a full-time performer and should not be. As for The Miz, the doors opened a little wider on Tuesday night. We saw a focused and determined wrestler on television. I'm betting that translates to one of the best years he's had in this business in 2019.