The Ronda Rousey Situation
Can Ronda handle the WWE Universe?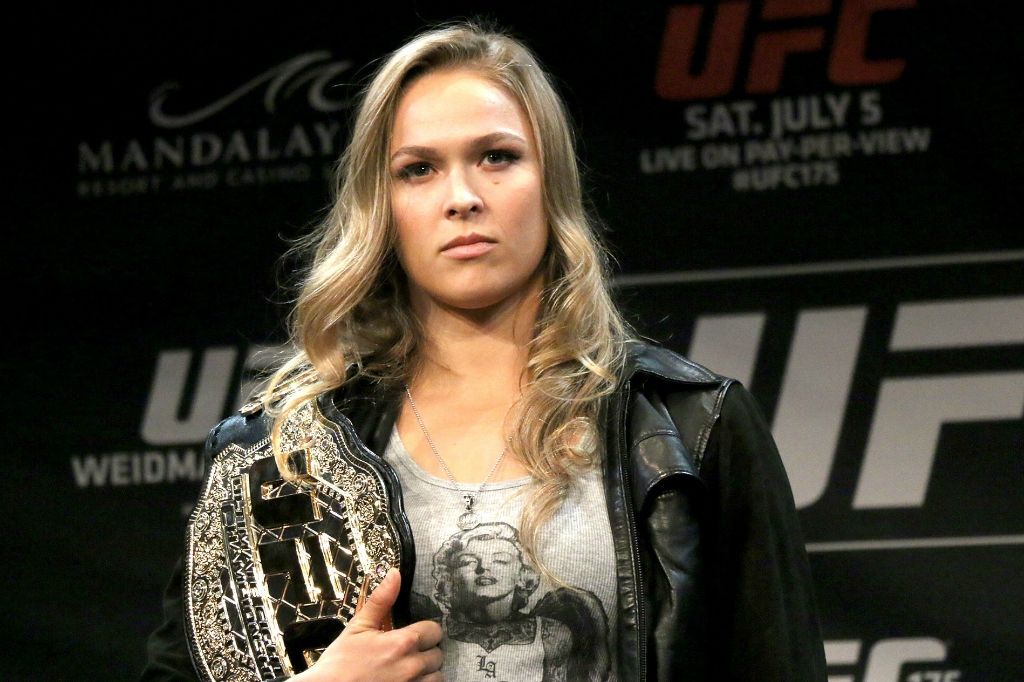 Elisa Maria kicks off her Chairshot career with a look at the state of Ronda Rousey in WWE!
I am probably not the first to say this but when WWE signed Ronda Rousey, I was skeptical if this was a good idea for wrestling. Several questions went through my head
Can she actually wrestle?
Will the WWE be a good environment for her?
Will her ego and personality get in the way of making her successful in this business?
Is wrestling even a good move for her?
UFC and wrestling are two extremely different businesses. The norm is anyone can be a wrestler however, you need to put in the time, dedication and training. This is something I knew Ronda will be able to do however, one thing I am still not convinced is whether she can wrestle. The past year every single match she has been in has been in my opinion somewhat dry and lacking in technique.
Let's be honest, the only reason she was getting by in this business is the fact when you speak the name Ronda Rousey, there still comes to mind the bad-ass, dominating persona that we all saw in UFC. To fans like myself, that still gives us an incentive to sit down and still watch her matches. She is still an imposing figure whether you like her or not. Another thing that I am not sure she could handle is the WWE Universe.
The WWE Universe
WWE Universe is not exactly like any other sport fans. They cheer who that like and they will boo who they do not like. If a wrestler has a slump or has a bad match, the crowd will eventually let them know "hey, you suck". That is just the way this particular universe works. This is why character development, story line writing, gear change, entrance music change, or turning heel or even baby face keeps a wrestler marketable and in touch with the WWE Universe.
However, Ronda is somewhat different. She left the UFC after coming to terms with two things: 1) She cannot handle losing and 2) Her technique and fighting skills in the UFC just did not help her cut it with opponents like Holly Holm and Amanda Nunes. We all saw this when Holly Holm exposed her by simply fighting fist to fist with her and avoiding submission card Ronda always plays.
We are now seeing this emotional side in which she cannot handle certain outcomes or reactions from the crowd in the WWE. Ronda Rousey coming into the Staples Center for Survivor Series against Charlotte Flair, who was handpicked by 'THE MAN" Becky Lynch to represent Smackdown, turned her into the automatic enemy to the WWE Universe. You can see the reaction on her face coming into the ring that being greeted her to boo's was not a reaction she expected. Even through the acting, she could not phantom why the fans were booing her and you can tell, it bothered her on a personal level.
I do not feel that Ronda has completely learned from the devastating losses she experienced in the UFC.
It took Ronda a year to come back to UFC after the first loss and even then so, the results of her comeback weren't any better as Amanda Nunes knocked her out in the first round.
So if the rumors are true that Ronda is leaving the WWE after WrestleMania 35, it only solidifies that Ronda cannot handle losing or the WWE universe for that matter. She is used to winning and having the crowd and when someone with her ego hasn't had enough experience with being critique on a negative basis or most importantly, with losing in their respected sport, they can react emotionally and irrationally. In turn, it shows they cannot handle the situation. Take The Miz for example, who embraces his heel and uses it to his advantage. I mean look at where he is now and it is possible he might be going to WrestleMania as a baby face. I actually prefer seeing THE MIZ a heel than a baby face, but either one, he embraces it and it shows through his promos.
Can Ronda Be The Top Star?
Ronda is great but not enough to carry the company in my opinion. There is a lesson that should be taught to every child while growing up and that is "the great ones treat failure as a necessary part of their journey. It's not win or lose. It's always win or learn". Quite frankly, I do not feel Ronda has fully learned from her failures. This is what separates her in this business from the Becky Lynch's or Charlotte Flair's or Sasha Bank's.
It will be interesting to see after the heel turn last night on Monday Night Raw, where Ronda takes this change. However, by the look of the crowd last night, It looked like they were not convinced. Her promos were a little too shaky and one could even argue that some things were spoken out of truth to what she is really feeling about WWE from a business perspective. But again, it will still be interesting to see where this goes leading up to WrestleMania 35.
As far as where I would like to see her, I honestly would like to build Ronda's character after WrestleMania. I would love for her to stay and have WWE put her in the "underdog" category and see where she can flourish. I have always said that for certain wrestlers, character building should start from the bottom and work their way up. Great example of this, Stone Cold Steve Austin. The way he began was terrible but him being able to stay true to self and basically not give a damn, developed a character that the WWE Universe could relate to. I would love for WWE to develop her into a great heel similar to what they did with Becky. I would love to see her develop more technique in her wrestling that could boost her confidence and see her in some solid one to one competition. One thing I can agree on is her leaving WWE after WrestleMania can only do damage to her character and perception of the WWE Universe.
Week in Review Superstar Shake Up Edition:
Tiffany gives her thoughts on the WWE shakeups of last week!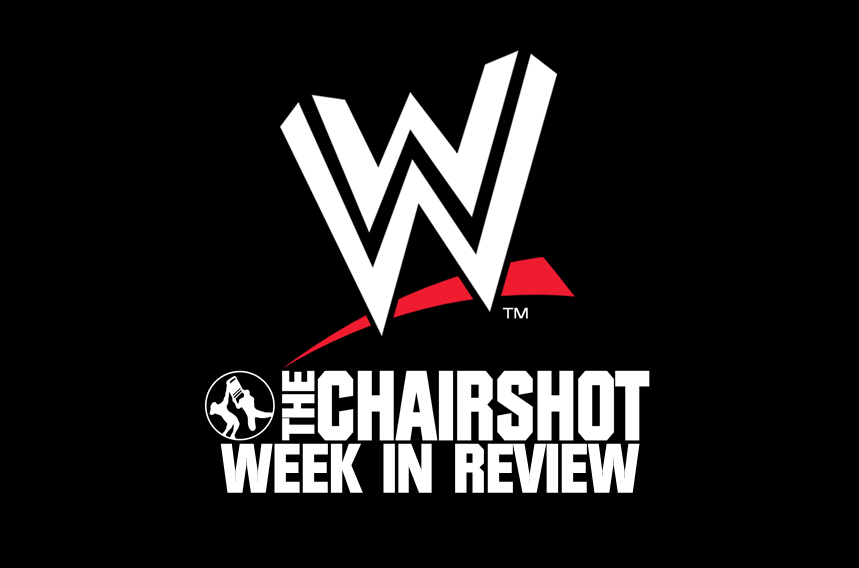 Tiffany gives her thoughts on the WWE shakeups of last week!
RAW And SmackDown –  Superstar Shakeup Edition:
 It's that time of year again! It's time for the Superstar Shakeup and time to see who will be finding a new show to hang their boots at for the next year, at least.
Top Guys: RAW got AJ Styles in exchange for Roman Reigns, which is a pretty fair trade, IMO. Styles had been feeling a little…directionless after losing the WWE Championship back in November, so putting him in a bigger pond with new foes makes the most sense. I wasn't happy about how Styles was introduced because I felt that his spot in the six-man tag belonged to Dean Ambrose, all things considered, but it was a good match and I look forward to the inevitable match between Styles and Rollins.
Reigns going to SmackDown also makes a ton of sense. SmackDown is going to Fox in the fall and they need a big name to bring in viewers and Reigns is definitely that. Him debuting by knocking Vince McMahon on his ass, albeit very gently, definitely insures that he'll be a hero on SmackDown and he'll also get a lot of new opponents to deal with, though it's premature to say he'll be the man to beat Kofi Kingston for the title. Reigns has been blunt about the fact that he doesn't feel ready to be the Champ right now, which is understandable; but even when he is ready, I don't think WWE will have him beat Kofi, that ticket to Heelville will be given to someone else, who will be beaten by Reigns.
Intercontinental/US Titles: Most of the titles on RAW and SmackDown are fixed because they are brand-specific, but the Intercontinental and US Titles are not, so having them switch every year is fine. Finn Balor has been needing a change of scenery from RAW and given his amazing match against Mustafa Ali on Tuesday, I think he'll be a perfect fit for the Blue Brand.
Samoa Joe was supposed to make his return to RAW on Monday, but he was out sick with the flu, so we got the stinkfest that was Braun Strowman vs EC3, but Strowman vs Joe should still be interesting.
Women's Division: This was the most interesting part of the Shakeup, in my opinion. WWE split up Sasha Banks and Bayley as a tag team among rumors that Sasha became angry with the booking and tried to quit at WrestleMania, which I don't fully believe, but that's a different article.
The amount of women on RAW has been trimmed down considerably, but it looks like Lacey Evans is going to be Becky's first RAW feud, after beating Nattie on Monday. However, Naomi made her debut on Monday and you know she's going to be hunting for that title too.
It may seem like SmackDown got a lot of RAW's…leftovers, but what they got was pretty good: Mickie James, Ember Moon, Bayley, and Liv Morgan. I'm not happy that the Riott Squad got split up but I hope Liv gets a chance to shine on her own as part of the SmackDown brand. And if she and Carmella should form a tag team called 'The Jersey/Staten Island Connection' I'll be a happy girl.
The Women's Tag Team Division situation is odd. With Boss-Hug being split up and Samoan Dynasty being sidelined due to Nia Jax being injured, the Women's Tag Titles seem to be a SmackDown exclusive title, signified by the introduction of a new tag team: Asuka and Kairi Sane. I'm not a fan of this, I would preferred that the Sky Pirates debut together, but Asuka and Sane is what we have and they did really well in their eight-woman tag.
It's not really clear who will challenge Becky on Smackdown, but I'm going to guess it'll be Charlotte, who beat Carmella in a fantastic match on Tuesday, but that's just a guess, but I'm hoping I'm wrong. I did LOVE the tease of a Becky/Bayley feud though. Bayley has been showing some of her inner nasty, especially under Sasha's 'influence', so that would make an interesting feud.
Tag Team Division: This was the one division that I thought SmackDown got a little stiffed on, until the supplemental shake up got released. The Usos FINALLY came to RAW and immediately make an impact on Glorious Duo, who have since been separated. RAW also got War Machine, who got their names changed to 'Viking Experience', which sounds like a museum exhibit. However, War Machine made a HUGE impact in their first match and the crowd seems to be behind them, stupid name or not.
It looks like Black and Ricochet will be staying on RAW, presumably as a tag team, but that could change, I'm just glad they're sticking around.
SmackDown got Heavy Machinery, which seems like a bit of a letdown since RAW got TWO big tag teams, but SmackDown still has several great tag teams for Otis and Tucker to play with, so we'll see.
I can't say I'm sorry that Glorious Duo got split up, but they were't exactly setting the world on fire, even with a heel turn.
Cruiserweights: I'm getting very frustrated with the Cruiserweight situation. When 205 was launched in 2016, it sound like the Cruiserweights were getting their own separate platform, so they wouldn't get lost on RAW or SmackDown and it was going to be its own separate thing, but now WWE has turned 205 Live into another developmental territory for RAW and SmackDown and taking their best talents. Cedric Alexander is heading to RAW and Buddy Murphy is going to SmackDown, which leaves 205 with its two top stars and I'm not sure there's enough guys there to keep it going at top speed, which is sad.
Mid And Low Card: Okay, I feel really bad for lumping everyone else in this category, but it sounds better than 'Everyone Else'. I was a little perplexed by the decision to put Miz on RAW since he's feuding with Shane, but someone pointed out that 'Miz and Mrs.' is going to be on USA, which means Miz needs to stay on USA to promote his show, which works, though he did get the last laugh on Shane, at least for now.
I don't like Lars Sullivan, but at least they've decided where he's going and it looks like his first feud will be R-Truth, though what Carmella has to do with it is a mystery that, hopefully, won't go the way I think it will.
Andrade and Zelina Vega going to RAW is HUGE for them as a pair and individually. I'm already looking forward to Andrade vs Seth Rollins. Plus, if Sasha Banks comes back, she and Vega are a feud waiting to happen.
Rey Mysterio coming to RAW, and probably feuding with Andrade, is nice, but it felt a little flat since Mysterio's return to WWE hasn't been as great as I think we all wish it was, but that's another match for Seth that could be AMAZING.
Elias as the 'Big Acquisition' was a rib we all saw through, I think, but him being on SmackDown could be the making of him with a smaller roster so he can shine more.
Chad Gable and Apollo Crews going back to SmackDown is the right move for both of them, but I am surprised that Glorious Duo was split up. Crews hasn't done a whole lot since the end of Titus Worldwide, so hopefully, this will help him…maybe.
I have no idea why EC3 was brought back to RAW, he hasn't exactly lit the world on fire since his debut, but maybe they're hoping he'll show more life than he has so far.
I'm very sad to see that SAniTy has been split up, since they seemed so promising when they debuted. I'm not sure why they never got a real chance on SmackDown, but Eric Young is a great athlete, so hopefully he'll come out ahead after this, but it's still very sad and frustrating.
Non-Shakeup Things
Moment of Bliss: I was actually ready to throw my support behind Sami Zayn this week, but then found myself wanting to grab him by the scruff of the shirt and demand that he sit up and act like an adult, so I think I'll hold off.
In all seriousness, the segment was great for Zayn in establishing himself as a heel with a grudge, even if his heel persona is pretty obnoxious.
The Kevin Owens Show: If I never see Kevin Owens try to swivel his hips like New Day again, it'll be too soon. That said, that was a great segment and to see how Kingston and Woods would go on without Big E, who is out with a knee injury. It also opens a possibility for a Big E heel turn since he didn't seem happy about being replaced.
Six-Man Tag Match: It's weird to see Cesaro without Sheamus, but he did pretty good teaming with Rusev and Nakamura against New Day and Owens, though it kind of sucked that it wasn't the main event, but Roman making his debut was enough of a main event for me.
Becky Lynch vs Ruby Riott: This was a last stand for the Riott Squad, though we didn't know that during RAW, but it was a great match for Lynch and Riott, who has been needing to pick up some steam after getting squashed a lot lately.
Charlotte vs Carmella: Can we talk about how far Carmella has come in terms of wrestling skill since she debuted on SmackDown in 2016? She's become such a good talent that it's like night and day. The fact that she was able to hang with Charlotte has been extremely impressive. The sad part about this match was that it did more for other people than it did Carmella. She was used to make Charlotte look good in the match and then seems to be becoming an object of fascination for Lars Sullivan, which is a disservice to her on both counts.
Thoughts: WWE definitely seems to have learned from the issues they had with the Shakeup in 2017 and 2018 with doing the Shakeup and building a PPV card. Except for Andrade pinning Balor, they made no real effort to build any feuds until AFTER the Shakeup to avoid having to scramble to redo things or building big matches that ultimately serve no purpose.
Separating Reigns and Rollins hammers home that the Shield is done for now, but Ambrose's farewell tour leaves the door open for a return down the road. However, this is also a win/win for WWE and the fans. With SmackDown going to Fox this fall and they want a big name and Reigns has more name recognition than AJ Styles, no shade to Styles. Having Rollins stay on RAW without his Shield brothers is going to force him to prove that he has what it takes to carry RAW on his own.
Outside of the tag team division, the rosters got a pretty even division of talent, but what SmackDown didn't get with tag teams, it definitely got with an expanded Women's Division and the Women's Tag Team Titles, but we'll have to see how that does with a two-hour timeslot.
NXT Minus 6: Moving Forward
What does the next era of NXT hold?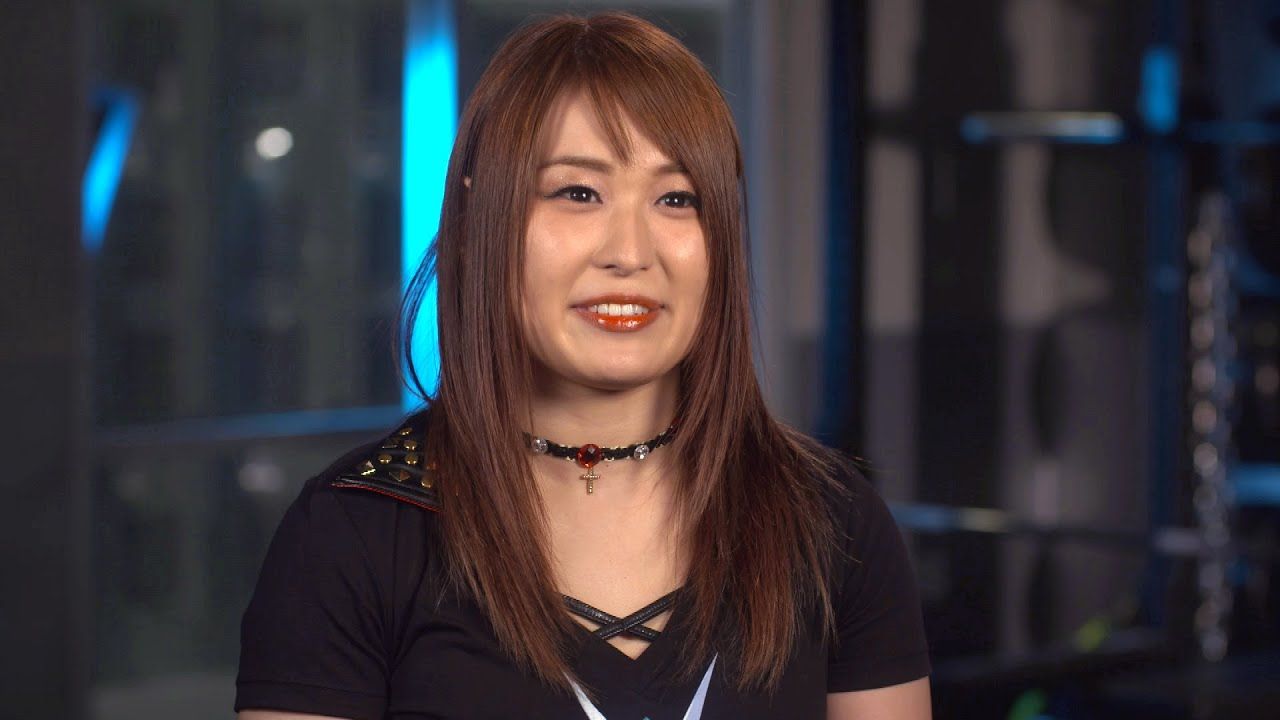 It's WWE NXT: We're moving on. We're not bitter. We're happy with what we have.
6. The WWE reeeeeally loves to screw with us. They spend weeks dumping on NXT then kick off a show with a 4.7 star banger?!?!?! Buddy Murphy is a big league striker. He packs a punch far above his weight class. Meanwhile, Velveteen Dream steals another victory. I like where they're going with him. Shades of the Ultimate Opportunist. Living on the Edge of a Dream?
5. "Charlie Brown finally kicked the football." Oh Mauro, sometimes you are just too good.
4. Dominik Dijakovic is in desperate need of a save. I have no idea what that promo was. Ancient Wicca prayer? Medieval magnet poetry? He is world class in ring and absolutely floundering on the mic. He's so bad, it would be an upgrade if Io Shirai was his manager.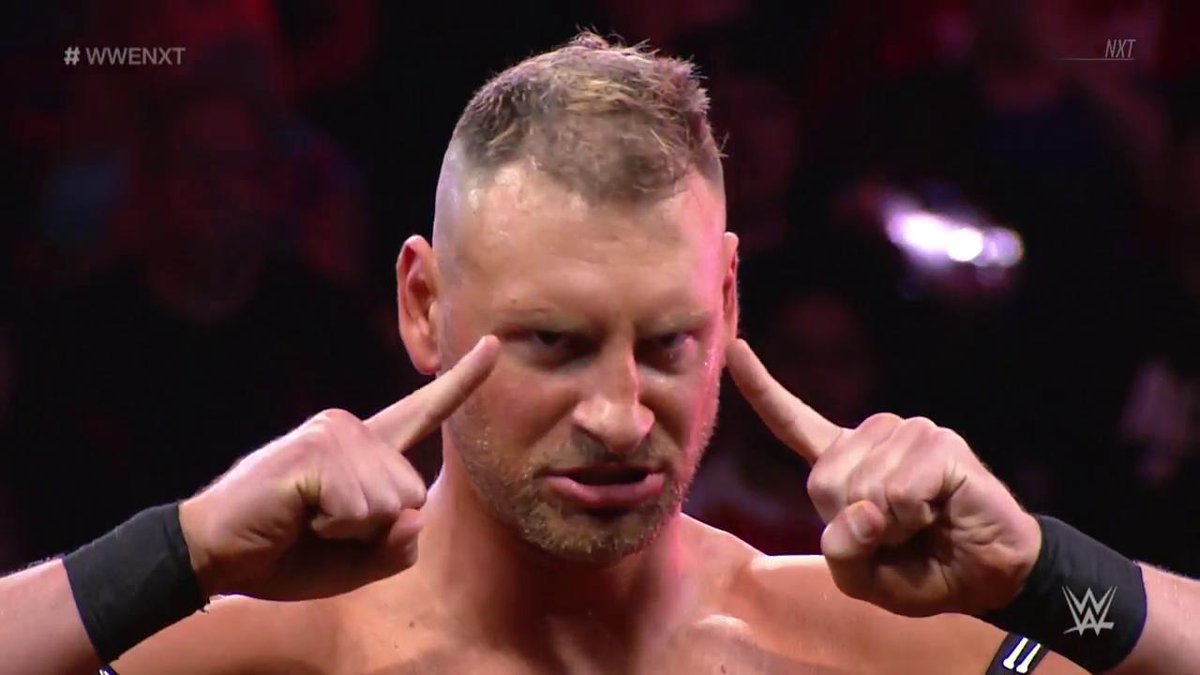 3. Speaking of promos, Johnny Champion adds another layer to his story. Johnny Smartass absolutely crushed Adam Cole on the mic. I know they said 2-out-of-3 would be definitive, but if we get Johnny Gargano-Adam Cole part 2 in HIAC or falls count anywhere, I'd find it in my heart to forgive them.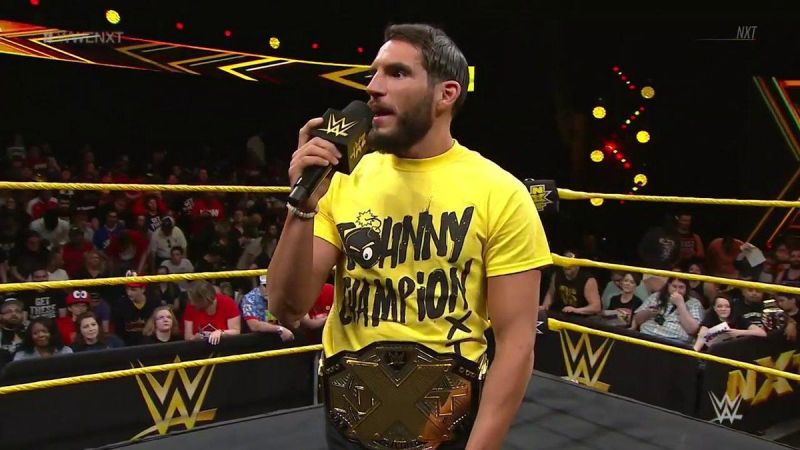 2. Shayna Baszler watches Dark Side of the Ring. She thinks it's a comedy. She is PURE EVIL. She is as pure of a heel as there is. She is the anti-Ricky Steamboat.
1. I'm trying to overlook how poorly WWE handled Kairi Sane's last NXT match. Instead, I am focusing on how much it adds to the inevitable Baszler-Io Shirai matchup. Shirai has improved in ring every time out, but she's still anime nicey nice. It will be exciting to see her turn up the emotion and intensity and really look to hurt Baszler as payback for her best friend. This one could steal the show at the next Takeover.
That's right…I said it.