Top 15 Women's Wrestlers in Asia
Which women should you be watching in Asia?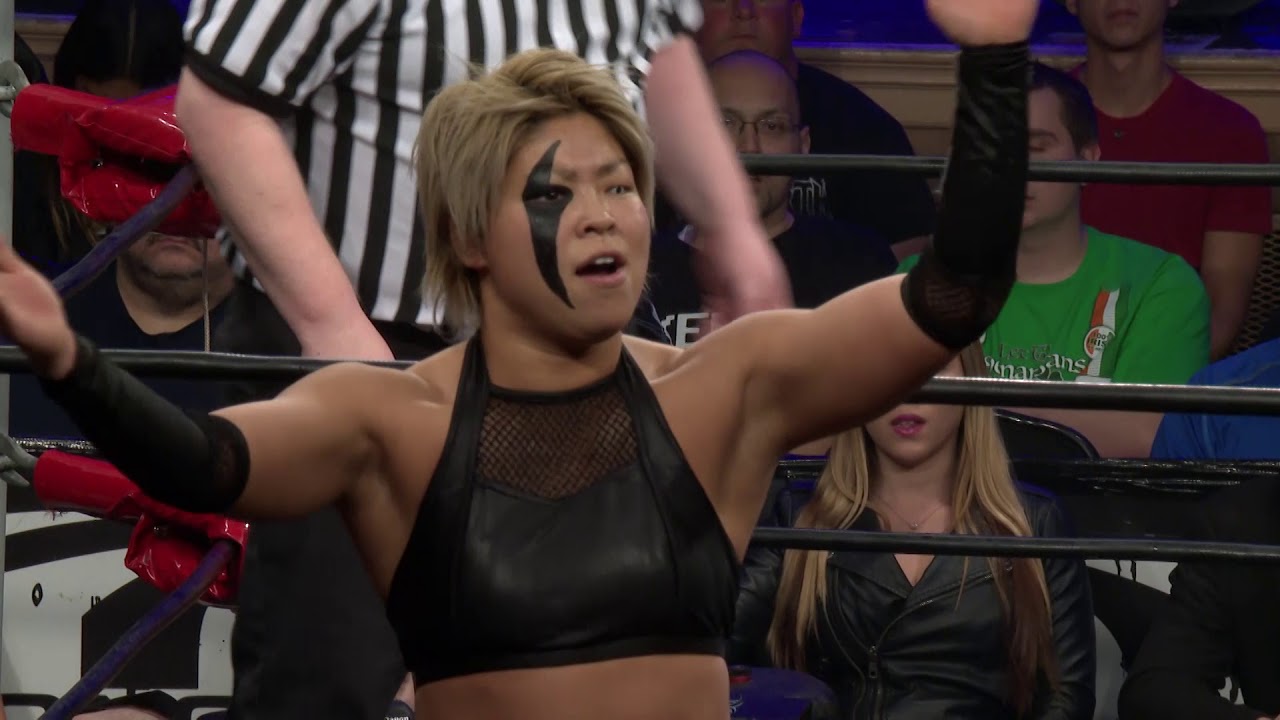 Shawn takes a look at the Top 15 female talents in Asia, plus reveals his rating system!
This article is a test to determine whether fans wish it to continue in the future.  The intention is to bring exposure to talent otherwise unknown or have low visibility to American audiences.  The plan is to provide quarterly rankings for both men and women active throughout Asia.  An annual top 50 for men and women will replace the fourth quarter rankings if we continue.  It is important that readers who would like to continue this article contact the administrators of TheChairShot and let them know.
I have created a grading system to base my grades around.  I focus on eight categories ranking from 1-12 pts in each and mentorship with a grade of 0-4 to finish out the 100 point system.  Mentorship is used as a tiebreaker and is graded on how the individual has impacted the region. Most of the younger wrestlers will grade 0 on this, but it can indicate a veteran's influence.
It will be described as the STEP-FEN MIC Scale; and graded on
Storytelling (1-12), Toughness (1-12), Experience (1-12), Promo (1-12), Fan Involvement (1-12),  Endurance (1-12), Mentorship (0-4), In Ring (1-12), , and Character Creative (1-12).
I have not included talent from WWE, AEW, NXT, ROH, NJPW, IMPACT or any major promotion.  There are wrestlers from minor Japanese promotions included due to frequent tours throughout the region.  If fans wish to have more descriptive information on each category feel free to contact us.
This article only graded the Top 15 women. I've completed only 40 out of 118 wrestlers so it isn't complete.  I chose the most active and influential women to grade first as the others would probably not grade this well.  I used approximately 4 to 5 videos on each in order to determine the grades.
Top 15 Women
Emi Sakura (Gatoh Move Pro Wrestling)  score; 65/100;  Emi is a legend in Japan, but unknown to fanbases outside of the region.  She is able to utilize a vast number of technical moves as well as counters.  She has participated in various types of matches from comedy to all out brawls.  Emi Sakura's outgoing personality attracts fans and keeps them engaged throughout the match.  She is THE most influential woman in Asian Wrestling.  She owns one promotion, has a partnership with a dojo in Japan, travels to new promotions, and mentors young wrestlers to become head trainers.  Get used to the name, AEW's Kenny Omega has requested to wrestle with Gatoh Move at some point.
Kagetsu (Stardom) Score; 62/100; The leader of Eodo Corps., Kagetsu transforms speed into violence.  Her level of technical skills and the manner she uses them is focused to cause pain.  Kagetsu also brings the personality of a powerful bully to keep fans caught up in her matches.  She provides a voice to the more quiet members of her group, which allows them to focus on their in-ring performances.
Hibiscus Mii (Freelance) Score: 61/100: Mii has the ability to switch on a dime.  She can be the fan favorite or heel with no effort.  She is an experienced technical wrestler with enough moves to keep matches fresh and unpredictable.
Mayu Iwatani (WWR) Score: 60/100:  Four times Artist of Stardom winner, this high flyer is fast moving and focuses on technical wrestling in high speed matches.  She is the heroine fans enjoy backing.  She sells bumps like few others in the business today.
Natsu Samire (WWR) Score:59/100: Natsu is a powerhouse capable of mixing hard core with technical moves.  Her level of violence upon her opponents is rarely seen in Japan.
Kagetsu (WWR) Score; 57/100
Andras Miyagi (WWR) Score; 56/100
Indie Harwell (Freelancer) Score; 54/100
Candy Lee (IPW nz) Score; 54/100
AZM (WWR) Score; 54/100
Riho Hime (GMPW (Thai) Score; 53/100
Savannah Summers (NHPW/RCW Au) Score; 49/100
Scarlet Lyd (PWRC ph) Score; 49/100
Crystal (PWRC ph) Score 48/100
Nor Phoenix Diana (MyPW) Score 48/100
Miss Fortune (RCW) Score 47/100
Shazza McKenzie (PWA) Score 46/100
To provide you with a scale, the following is my opinion for final scores.
Score of 90  +/- 5 pts: Stu Hart, Greg Gagne, Lou Thesz

Score of 80  +/- 5 pts: Hulk Hogan, Ric Flair, Harley Race, Ricky Steamboat, The Rock

Score of 70  +/- 5 pts: Steve Austin, Sting, Triple H

Score of 60 +/-  5 pts: Paul Orndorf, Roddy Piper, Randy Savage, Arn Anderson

Score of 50 +/-  5 pts: Lex Luger, Ted DiBiase, Larry Zbyszko, Don Muraco, Tully Blanchard

Score of 40 +/- 5 pts: Young rising stars or veterans beginning to decline

Score of 30 +/-  5 pts: Young and developing or WAY TOO OLD