Vitalli: The Dreamer? Or The Pro's Pro Wrestler?
Shove your "passion" up your ass because in real pro wrestling, it's worthless.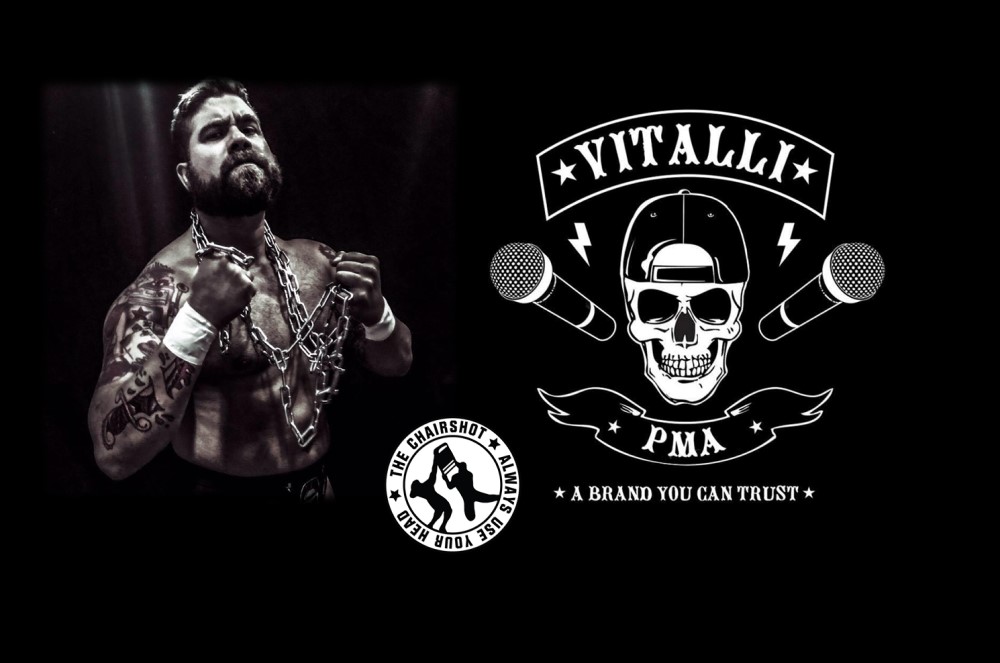 Dom Vitalli delivers a hard and pointed message about what it takes to become a professional pro wrestler.
I started wrestling back in 2001.  This was when we were still using disposable cameras for match photos, CD's with our entrance music on them, and printing out directions from Mapquest to take with us to make sure we found the town.  It was a much different landscape back then.  I've seen a lot over the years, but one of the things that has been a constant during this time frame has been "The Dreamer".
The Dreamer is the guy who uses the word, "passion" far too much, along with every other wrestling cliché.  He's the guy that shows up to wrestling school with all the right answers.  He comes in self-assured that he now has the wrestling world by the balls and that it's only a matter of time until the masses get to see just how charismatic and talented he is.  There only one problem; they have done absolutely nothing to ensure that it happens.
I've had the privilege to teach classes at various wrestling schools over the past 8 years or so, and now run my own facility.  In every instance I have encountered The Dreamer.  Each and every time, The Dreamer, who's, "life-long dream is to be a professional wrestler," yet has not taken a single step towards working for this ultimate goal of wrestling stardom.  You mean to tell me that this has been your dream since you were a kid, yet you are completely out of shape?  You have saved all of ZERO dollars for wresting school tuition?  I hate to break it to you, but preparing your body and having the funds to get trained properly are pretty important.
Pro Wrestling is the only sport where literally anyone thinks they can just walk off the street and be successful at it.  Part of the reason for that is, these days most of the guys that are involved actually DO look like they just walked off the street. Lax barriers to entry ensures low quality and high quantity.    I would never in a million years attempt to go tryout for the Arizona Cardinals without having done everything possible to physically prepare myself for what was about to occur.  Why is this so different for pro wrestling?  This always makes me wonder just what are these people's idea exactly of what it takes to become a true professional wrestler.
Now, notice I said "true."  Let's be honest, in 2019, anyone can be a wrestler, but how many are actually true pros?  Not many.  The indies are filled with guys that have no chance at doing this at a high level.  It's overpopulated with guys acting the part, marking out for themselves, all while hurting the true pros' pocket books.  The common excuses you'll hear are "we are having fun" or "we love making memories with our friends", or my favorite, "this is my art".  No, the truth is, you fucking suck and you can't do this shit at the highest level.  Your playtime variety show is your own participation trophy.  What's even worse is guys that do have the talent, that devalue themselves all for the sake of LIKE's, retweets, and shares.  This is such a micro way of thinking, but we will get into the economics of indie wrestling another day.
If anything, understand that wrestling is hard. Really hard, especially at a high level.  Not everyone can do it and that's okay!  If you think you can, then prove it.  Show up looking like a pro and presenting yourself as such.  Shove your "passion" up your ass because in real pro wrestling, it's worthless.  It's just an overused term that holds zero weight.  Strong work ethic, self-confidence, and drive are the true measures of a high caliber professional wrestler.  Are you a diamond in the rough, or just another cliché?   The output doesn't lie, but passion-filled wrestlers sure do.
Dom Vitalli brings two decades of wrestling experience to his opinion & analysis of today's wrestling scene. Follow Dom Vitalli on Twitter @domelbomb.